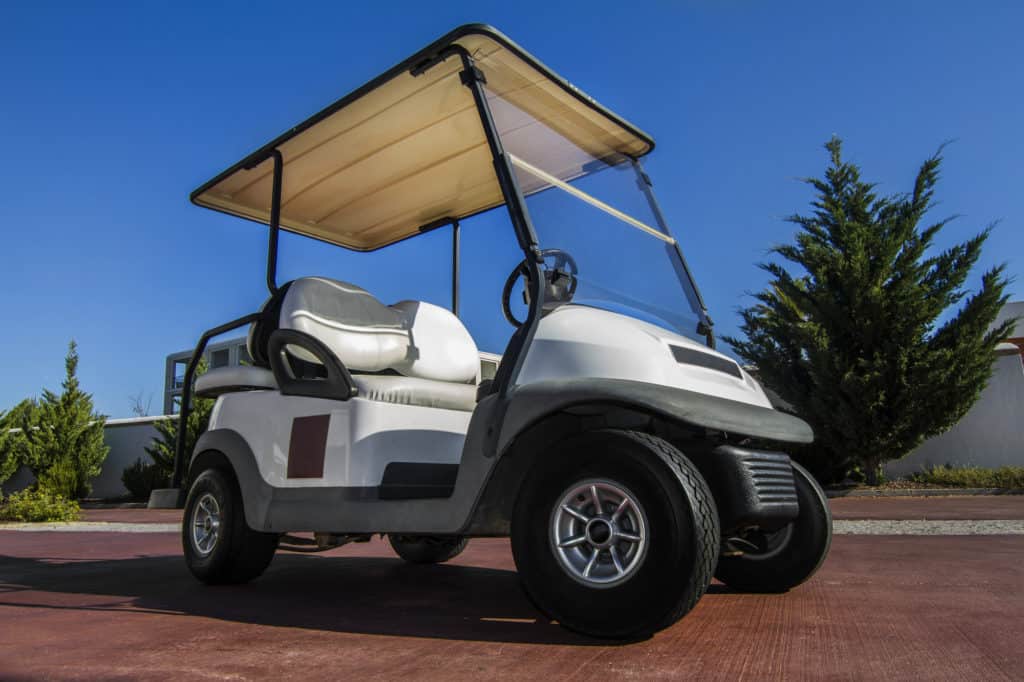 People are quick to say that golf carts are inexpensive.
Although we agree with this statement, they do require some routine and preventative maintenance.
If you don't take care of your golf cart, it will deteriorate, and you will be left with expensive issues.
Overall, golf cart maintenance is not difficult, and something that most golf cart owners can do themselves.
In this guide, we will break down the things you should be doing to keep an eye on your golf cart and how much it will cost.
We broke the guide down into two sections, one for gas carts and one for electric.

What are the Yearly Maintenance Costs for Golf Carts?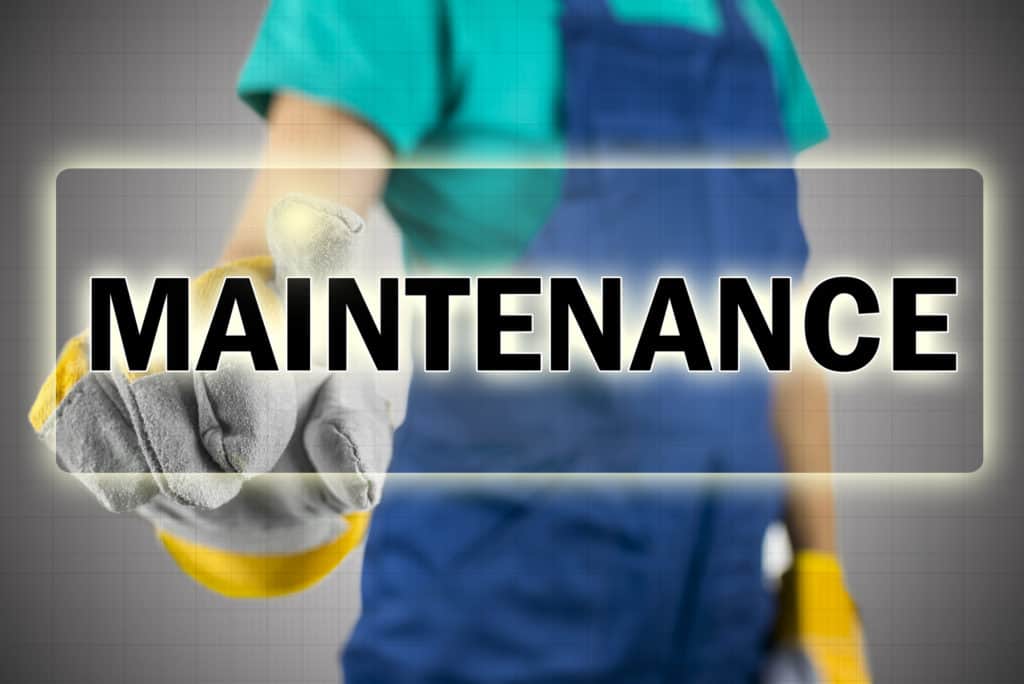 Electric Golf Cart Maintenance
Electric golf carts are not challenging to take care of.
The most important thing that you will need to watch out for is the life and health of the batteries.
Replacing batteries on an electric cart is expensive.
If you can prolong the life of your batteries, it can make a huge difference when it comes to cost savings.
Tires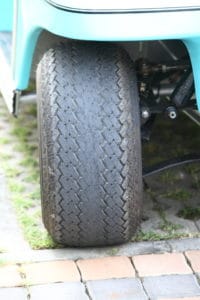 You should inspect your golf cart tires daily.
This is just a visual inspection to make sure that all four wheels have plenty of air, and there are no visible issues or obstructions.
Depending on how much you use your golf cart, you should also check the tire pressure from time to time.
Incorrect tire pressure will cause wear.
Each tire on your cart will state what the air pressure should be.
Take a look at the rims on your tires as well.
As time goes on, rims can start to loosen and fall off the wheel.
Check to see if your rims are still on tight, and they do not need any repair.
Always look for things like nails, sticks, stones stuck in and around your tires.
When it comes time to replace your tires, you will need to purchase the tire or the tire already mounted on the wheel.
Depending on your setup as far as tools and equipment are concerned, you may need a professional to complete this project.
If you are purchasing a set of tires that are not mounted, you will spend around $50.00.
For premounted tires, you can expect to pay $75-$200 per tire.
Tires tend to last approximately three years on high use carts and five or more on low mileage carts.
Brakes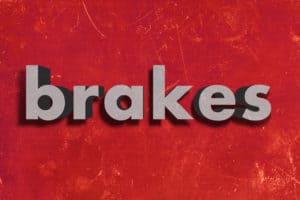 The brakes on your golf cart should hold up for many years.
To make sure that your brakes are in great shape, you should clean and adjust the brakes periodically.
This is not something that needs to be done each month; every year should be excellent.
While you are cleaning and adjusting the brakes, you should look at the brake cables as well and make sure that there is no wear.
If you don't feel comfortable checking on brakes yourself, this is something that a local repair shop will do.
Bring your cart in for a year's tune-up and have them inspect brakes.
The average hourly rate for a golf cart repair shop is around $75.00 per hour.
If you should need new brakes it's going to cost several hundred dollars plus hours of labor.
Rear Axle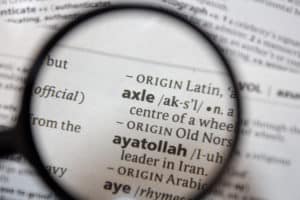 The rear axle of your golf cart will not require much attention.
Take a look at the condition from time to time.
Inspect the rear axle if you should hear any strange noises.
Be sure to always keep an eye out for any oil leaks that you may see.
Suspension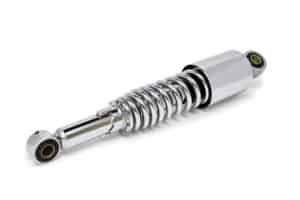 Your electric golf cart comes equipped with both a front and rear suspension.
You may start feeling it when your golf cart has suspension issues.
The ride will feel a bit more rough.
When this happens you may need to take your cart in for an inspection.
You can also look for oil leaks, worn bushings, or loose parts.
A new suspension on a golf cart will cost several hundred dollars and several hours in labor.
This is not something that should come up very often.
If you take care of your cart and ride it fairly, the suspension should last many years.
Batteries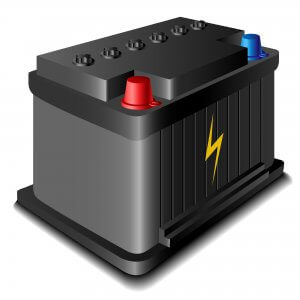 Probably the most critical part of maintaining an electric golf cart is the batteries.
The batteries are one of the most expensive parts of your cart.
They need to be maintained and inspected regularly.
Even with all the maintenance and inspections, you will still have to replace batteries approximately every 3-6 years.
Depending on the cart you have, the batteries will cost anywhere from $100-$175 each.
Your cart may have six batteries, and it may have eight.
As you can see, this number starts to add up rather quickly.
When you inspect the batteries on your golf cart, you are going to want to look for the following things.
Any visible signs of corrosion
Loose terminals
Condition of cables
Battery water levels
Condition of the tops of batteries
It is a good idea to check the batteries on your golf cart frequently.
Battery issues can come up quickly, and if you can act quickly, you may save yourself from having a stranded cart.
A good trick is to clean the battery terminals with a bit of water and baking soda.
Do not do this when your golf cart is plugged in.
Do not do this when your golf cart is on.
You can take a toothbrush and scrub around the terminals lightly to remove any dirt or corrosion.
It is good for your batteries to charge to full capacity.
Whenever possible, make sure you keep them charged.
Battery cables are not expensive to replace.
It is a good idea to keep an extra cable or two in your cart should you need to change one out.
Charger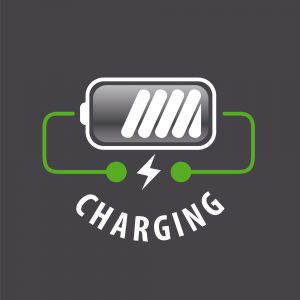 Although your charger is technically not part of the cart, it is worth mentioning.
Make sure that your charger cable is always in good working condition.
Do not let your charger get overheated.
Most people do not recommend leaving your charger going overnight.
Golf cart chargers have been known to overheat and cause fires.
Golf cart chargers tend to cost several hundred dollars.
Do not keep the charger cable lying on the ground as it is a tripping hazard, and you do not want animals to chew it.
Your golf cart charger should outlive your batteries as long as you care for it properly.
Always make sure it is fully connected to the cart each time you charge.
Electrical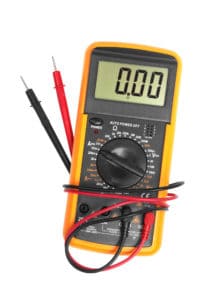 The electrical components on your golf cart will vary from one manufacturer to the next.
If you have windshield wipers or extra lights, you will have to inspect the cables.
You may have a fan installed in your cart or some speakers as well.
Check all connections and make sure nothing is loose.
A loose or weak connection will not only cause an issue; it could be draining your batteries.
Another electrical component to check is your reverse warning buzzer.
This is an essential safety feature, and if it is not working correctly, you will want to make sure it is fixed immediately.
Steering
Last on our list for the electric golf cart is the steering assembly.
Usually, you will know if you have a steering issue or not.
Take your cart on a test drive by yourself and see how it responds when you make quick adjustments.
If you feel as though there is an issue, you can inspect for loose or missing parts.
If you cannot tell what the issue is, it may be best to have a golf cart mechanic take it for a test drive.
There may be an issue with the suspension that is worth looking into.
Yearly Totals For Electric Golf Carts
As you can see from our list, there are quite a few steps involved in maintaining a great golf cart.
The good news is that most of these take less than an hour a month.
You will not be burdened with maintenance costs or time spent when it comes to an electric cart.
When you look at the total costs yearly, it depends on if you are having a good or bad year.
In a good year, you may need a few cables, a bit of baking soda to clean the terminals, some soap, and that could be it.
For a good year, the cart will likely cost you less than $100 to maintain.
In a bad year, if you have a problem with brakes or batteries, the costs will get much higher.
You will save money by doing some of the maintenance and work yourself, but you must feel capable of completing these jobs.
If your batteries and your brakes are to go in the same year, it will likely be well over $1000 to get you back up and running.
You should plan for cart batteries and put away for it on a good year.
At some point, your batteries will need to be replaced; there is no escaping it.
Gas Golf Cart Maintenance
When it comes to gas golf carts, you will have a few extra steps that you need to follow.
For the tires, rear axle, brakes, and steering, nothing will change from the way it is with the electric golf cart.
Where you see the real difference with the gas golf cart is with the engine.
The engine of the gas golf cart will take some work, and it could cost you a bit to maintain.
Engine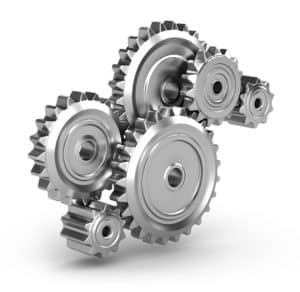 Hopefully, you take the time to get yourself acquainted with how your cart functions.
Waiting until you are stranded on the road or in the middle of the 7th fairway is not a good time to learn about golf carts.
You should be doing monthly inspections on your golf cart engine just to have a general idea of how things stand.
One of the most common issues that come up with a gas golf cart is a spark plug problem.
Replacing a spark plug will probably cost you less than $15.00 if you do the work yourself.
You will want to check all hoses and gas lines when you inspect your cart.
Also, check the fuel filter and replace that if necessary.
It is a good idea to periodically replace a fuel filter to keep your cart in top working condition.
When you do your monthly inspection, it also makes sense to check the clutch and make sure that it is stable.
If your clutch tends to rattle or seems worn, it may be time to look for a replacement.
A new clutch can cost around $100, but it can make or break your golf cart functioning
If you don't know much about gas engines, it is best to let a golf cart repair mechanic inspect your golf cart.
Most local shops or mobile golf cart repairs offer a yearly tune-up and inspection.
If you don't know what you are looking at when it comes to gas engines, it is a good idea to pay for this tune-up.
Oil Filter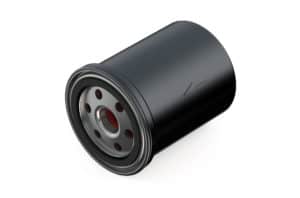 An oil filter will help to take contaminants out of your engine oil.
When an oil filter gets old or dirty, your oil will also be dirty.
This can cause your engine to malfunction.
Changing the oil filter on your golf cart should be something that happens at least twice a year.
If you happen to use your golf cart daily, then you may consider changing it more often.
It does not harm to change your oil filter more often; it will only hurt to not change it enough.
The filter should only be about $15.00.
If you can learn to replace it yourself, you may buy the filters in bulk and save a few extra dollars.
When changing out the oil filter, you are also going to want to complete an oil change on your cart.
Make sure that you are adequately prepared for this job, and you have a pan to catch any of the oil that will spill out.
You will need to add oil back into your cart (10W-30 grade motor oil).
Air Filter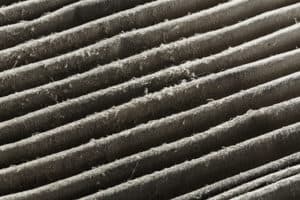 An air filter will keep your engine supplied with clean air.
As a general rule of thumb, it makes sense to change your air filter when you change your fuel and oil filters.
For your convenience, many golf cart manufacturers put together gas cart tune-up kits.
The kit comes with a spark plug, a fuel filter, an oil filter, and an air filter.
You can use this kit at least every year, preferably twice a year, to keep your golf cart in excellent working condition.
When working on your golf cart, always make sure that it is off, and it has cooled down.
If you don't feel comfortable working on a gas engine, you are not alone.
This is where it pays to have someone who understands what to do.
If you choose to replace filters and spark plugs on your own, the kit only costs about $25-$50.
If you go to a golf cart repair shop, you will probably be looking at $100-$150 for this service.
Yearly Totals For Gas Golf Carts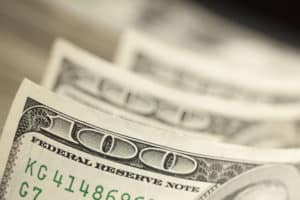 When considering maintenance costs on a gas cart, you will have to think mostly about filters, oil, and gas.
Every year you will need several filters and oil changes.
If you are doing these yourself, the yearly total could be right around $100.
If you are hiring someone to complete this maintenance, it will likely be closer to $250.
Outside of the oil changes and filter changes, you may need a new spark plug from time to time or a cable.
These are going to be minor expenses, and likely won't increase your total above the $500 mark.
The more you know about gas engines, the cheaper the golf cart maintenance is going to be.
If your cart has a rough year and it is time for a filter replacement, tires, and maybe even a new clutch, your totals will start to get into the four digits.
Which Will Cost More?
Many people wonder what is more expensive to maintain a gas cart or an electric cart.
It is impossible to say which one is more expensive than the other because they have different needs.
Although the year after year cost of the gas carts can be more, when you get hit with a battery replacement on the electric, it is an eye-opener.
Throughout the lifespan of your cart, there will likely not be much of a difference between gas or electric.
Ways To Save Money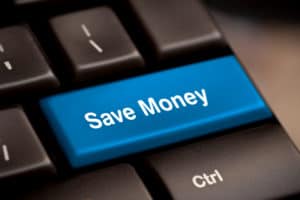 The best way to save money on golf cart maintenance is to eliminate labor costs.
If you can learn how to do the work yourself, you will save hundreds each year.
Even people who don't consider themselves handy can learn how a golf cart works.
Golf carts are simple to understand.
If you have a friend or relative that understands engines and mechanics, have them teach you.
There are several necessary steps you must get down, and then you just have to be diligent about repeating them.
If you have an electric cart, most of the maintenance doesn't even require your hands to get dirty.
Another tip to save money is to buy products in bulk.
If you know you go through three air filters in a year, try and buy three at a time when they are on sale.
Look for deals for buying larger groups of products because you know you will need them.
Lastly, check with your local golf cart repair shop for specials.
If you have an off-season, the shop may be looking for things to do.
If they run an offseason golf cart tune-up for a reduced price, it may be worth having them do it and saving some money on labor.