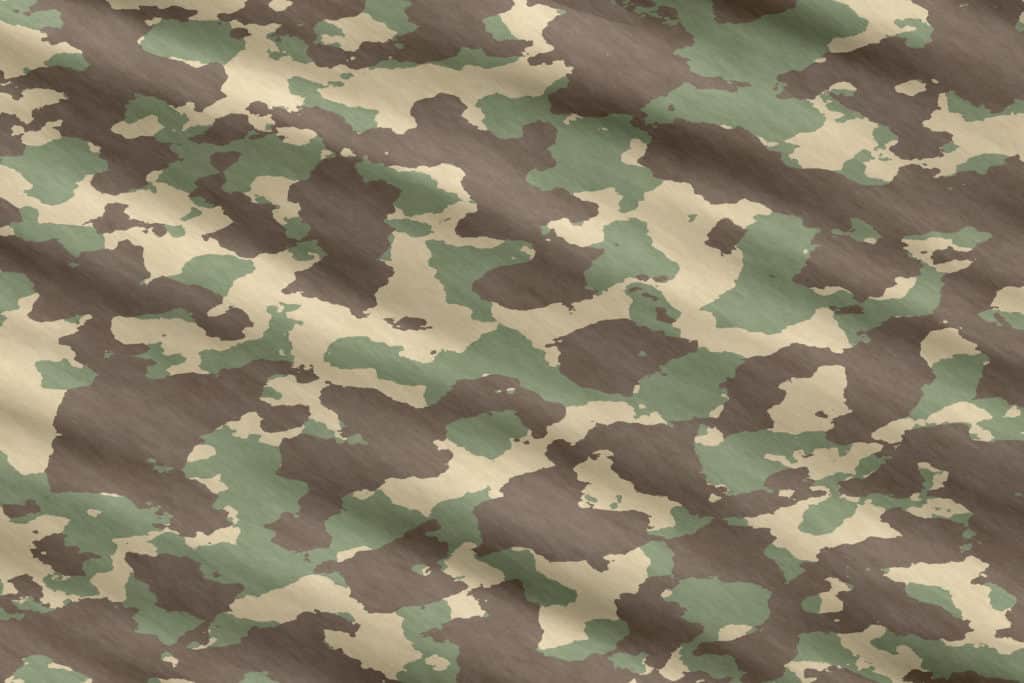 Whether you just enjoy the look or you need your golf cart to be hidden a bit, a camo wrap can be a great addition.
Vinyl wraps are not challenging to install on a golf cart; it just takes a bit of time and patience.
Some options are going to come in large sheets; others will come as pre-cut materials and others in strips.
You have to decide how large of an area you want to be covered and what kind of quality you want on your wrap.
Here are our top ten best camo wraps for your golf cart.

Top 10 Best Camo Wraps For Your Golf Cart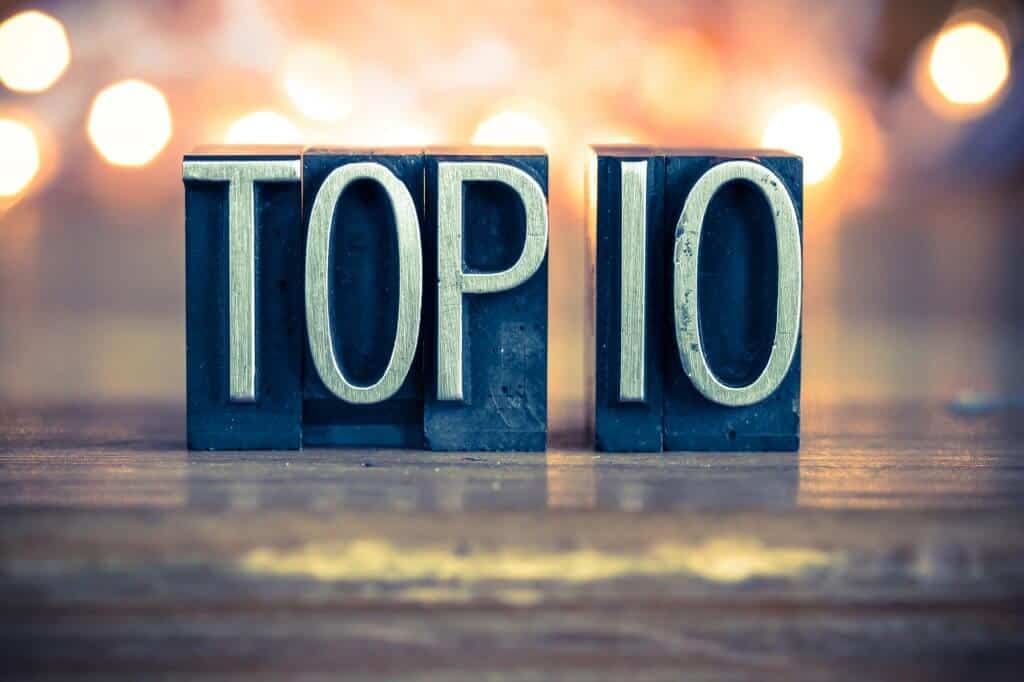 1. Mossy Oak Golf Cart Camo Wrap
At the top of our list is the Mossy Oak Golf Cart Camo Wrap.
This is the best golf cart camo wrap because it is very easy to install, and you get lots of different options.
If you are not sure you want a traditional camo, but you know you need camo, this is the wrap for you.
This particular wrap is designed to fit Club Car, Yamaha, E-Z-Go, and Polaris.
One of the things you want to look for in a good wrap is something that is a vinyl that won't fade.
Eventually, everything will fade, but installing a wrap that fades after one year is very disappointing.
The Mossy Oak is made with a 3M vinyl, so you should not see any fading for three years.
The Mossy Oak Golf Cart Camo wrap comes in a single 4′ x 10′ sheet, and then you can trim it to work for your golf cart.
With this single sheet design, it is easy to make sure that you don't get bubbles under the vinyl while installing it.
The big question golf cart owners have is what will this do to my cart when I'm done with it?
With this wrap, you can just peel it off, and there should be no residue left behind.
Pros
Easy to install
Won't fade for five years
Comes in a single 4 x 10 sheet
No residue when it comes off
Cons
It takes some time to install properly
2. AMR Racing Golf Cart Graphics
Next on our list is the AMR Racing Golf Cart Graphics Wrap in the Woodland Camo pattern.
This is a great looking camo design that will work on certain golf carts.
If you have an E Z Go RXV from 2008-2015, this product will fit precisely on your cart.
Since this model is designed to fit exactly on that specific golf cart, the precision-cut will make this look like a complete and finished design.
You will not need help to get this project complete as it is a DIY product.
The imagery and color on the AMR are very bright, and there is a clear overlaminate to help protect this from fading.
The clear laminate overcoat will also give this product a more polished look as well.
When you are done with the AMR Camo wrap, you simply peel it off, and there should be no residue or damage.
This is a product made in the USA.
Pros
Precision cut
Will fit precisely space you need it to
Very clear images
No sticky residue
Cons
Not a universal fit
Very expensive
3. 1996-2010 EZGO Golf Cart AMRRACING ATV Graphics Decal Kit-Camo Plate-Black
The AMR RACING ATV Graphics Decal Kit will work if you have an EZGO Cart from 1996-2010.
This is a simple to use and install kit that comes with everything made in the United States.
The AMR kit is graphics only and will not include any plastics; it sticks merely on your golf cart.
Since this model is custom fit to the EZGO, you will not have to do any trimming.
The other positive of the pre-cut designs is that the cut itself will be immaculate and professional looking.
You will enjoy the vivid color and details on this.
The only thing you may not enjoy is the pricing.
This option is particularly expensive, but it will completely transform your golf cart.
Pros
Easy to install
Precut designs
Very vivid color details
Cons
Expensive
Only fits a certain type of golf carts
4. Mossy Oak Graphics Shadowgrass Blades 14003-7-SGB 6″ X7′ Camo Tape Cast Vinyl
Our top three options are the only pre-cut golf cart camo wraps that we could find.
The rest of the products will require you to do a bit of work yourself.
Sometimes this is a good thing as there may be certain areas of your cart that you want to do something custom with.
Buying a vinyl tape to get this project done is not difficult.
You will need a little time and patience to get the work completed, but it's a long-lasting and great looking option.
This Mossy Oak Camo Tape Cast Vinyl comes as a role that is 6 inches wide and seven feet long.
This may make a good option for some trim around the bottom of your cart.
We love that the Mossy Oak option comes with its squeegee to help you even out any of the bubbles.
Pros
Suitable for golf cart trim and small areas
Affordable
Comes with a squeegee to help with air pockets
Has a variety of patterns
Cons
Not pre-cut
Not a large sheet
Could show differences from one area to another.
5. VViViD XPO Desert Camo Vinyl Car Boat Vehicle Wrap
If you are worried about your ability to piece together small strips, the VViVidXPO Desert Camo Vinyl wrap is a good choice.
This wrap comes in a variety of sizes.
You can easily measure out how much you will need and buy a sheet large enough for your cart.
This is a weatherproof wrap that will handle the hunting season with ease.
Even if you have never installed a wrap before you should not have trouble with the VViViD.
If you need to reposition the VViVid, it is simple to do so, and it will not hurt the paint or finish on your golf cart.
Pros
4-10 year lifespan
Easy to install
Conforms to golf cart
Comes in a variety of sizes
Cons
Not a pre-cut design
Will need to plan out how much you need
6. MJVINYL Camouflage Vinyl Film Wrap Decal
The MJVINYL Camouflage Vinyl Film Wrap Decal is a cool looking gray and orange camo pattern.
This is an excellent option because you can order it in many different size sheets.
The MJVINYL is a high-grade material with self-adhesive backing, and they claim that it is bubble-free.
When it comes time to remove the MJVINYL, you will be able just to peel it right off.
Another great thing about the MJVINYL is that it comes with a free tool kit that includes a squeegee, utility knife, and gloves.
If you are looking for a waterproof design that may stand out from other carts, this is a perfect choice.
Pros
Easy to install
All tools include
Will not damage the paint
Waterproof, stain and UV resistant
Cons
Might need a heat gun to install
Not pre-cut, will require cutting to get it to fit
7. VViViD Digital Camouflage Vinyl Wrap Film for DIY
Next on our list is another option by VVIViD in a different pattern than another option a bit higher up on our list.
The problem with this camo pattern is that it does not look as good on a large object.
Considering the golf cart is quite large, and you will cover a good amount of space, this may not be your top choice.
The quality of the VViVid is good, and it is a sturdy weatherproof design.
If you are looking to blend in while hunting, this product should do the trick.
Your cart will not be damaged when you decide to remove the VViViD, and you can expect 4-6 years out of this.
If you have some blemishes on your cart you want to hide; this is a much easier solution than paint or a new bumper.
Pros
Easy to install
Can stretch or reposition
Available in several sizes
Cons
The pattern is not as good as others
Not a pre-cut design
8. Metro Wrap Series Desert Digital Camouflage 5ft x 1ft
The Metro Wrap Series Desert Digital Camouflage is a digital looking vinyl wrap for carts.
This product can also be used on cars, and it is available in several different sizes.
Make sure to measure your cart carefully to determine if you can cut the desired sizes out of this sheet.
The Metro Wrap has very high-quality coloring and design, and it is made with durable material.
Once this product has bonded, you can wipe clean and spray your cart and it will hold up.
Metro Wrap claims that you can get ten years out of this vinyl wrap.
If you are using this out in the sun and in the woods every day, ten years may be a little long.
The Metro Wrap is also a bubble-free wrap that should be rather easy to smooth out.
Pros
High-quality picture
Durable material easy to clean
Comes in several sizes
Should hold up long term
Cons
Not a pre-cut design
Expensive depending on the size you purchase
Does not come with installation tools
9. VViViD Snow Camouflage Vinyl Car Wrap Adhesive
If you need your cart to blend in with the snow, the VViViD Snow Camouflage Vinyl Golf Cart wrap adhesive could be a great choice.
This is similar to the other VVIiViD products in that it will last for five or more years outside.
The VViViD is quick and easy to install, able to stretch, and it will not damage your cart when it is removed.
Pros
Snow camouflage
Available in different sizes
Easy to install
Cons
May not need snow pattern
Non-pre cut edges can make for more of a rough look on the finished design
Does not come with tools
10. Metro Wrap Series Elite Black Digital Camouflage
No products found.
Last on our list is the Metro Wrap Series Elite Black Digital Camouflage.
The only reason this is at the bottom of our list is that not everyone wants an entirely black camouflage on their cart.
Even though this product is dark and will get warm, the color does hold up for several years.
It is best to keep this wrap partially covered when you can.
Overall, the Metro Wrap goes on very smoothly and will not damage your cart when you pull it off.
Pros
Easy to install
Will hold color
Moderately priced
Cons
All black
Not a traditional camo
Not a pre-cut design
Changing your golf cart from a standard solid color to a camo cart is not a long or complicated process.
It will cost a bit of money in initial supplies, but these vinyl designs are getting even easier to work with.
Do yourself a favor and have a great squeegee and knife.
Without those two tools, the job will not come out very professional.
After all, if you are going to take on this project you may as well do it right.