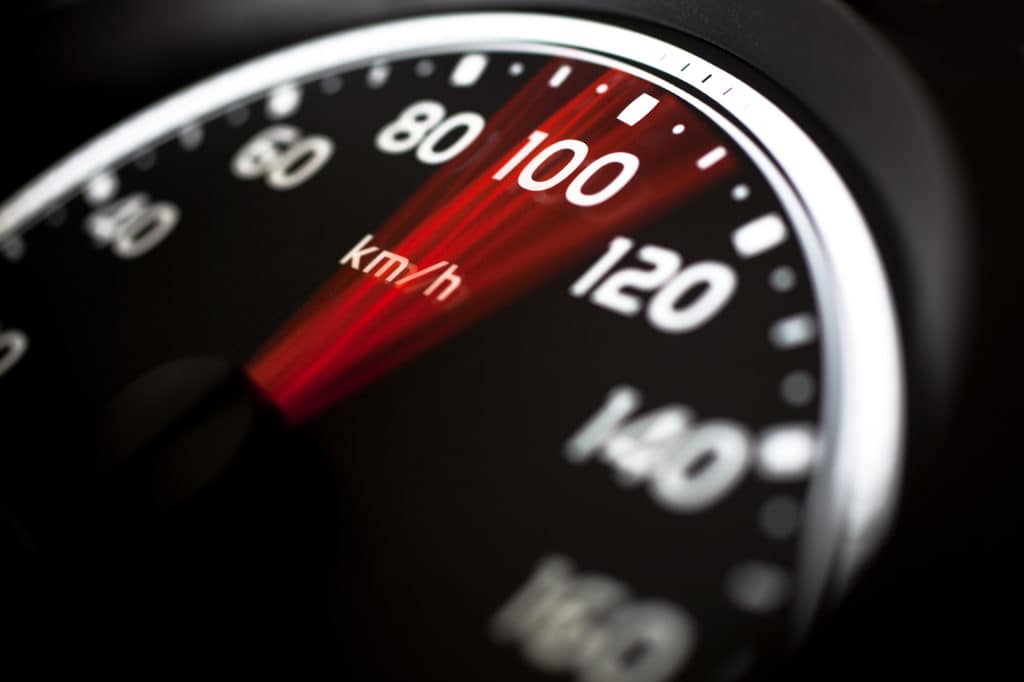 If you've ever felt that your golf cart is lacking in speed, you're not alone.
Whether your out on the course, or need to get around your community, you may be wondering what is the fastest golf cart?
We take a look at the fastest golf cart ever known and the fastest golf cart in popular models such as Club Car, EZGO, and Yamaha.

What is the fastest golf cart?
Golf cart enthusiasts have been able to build customized carts that top 100 miles per hour.
In 2014, Guinness World Records lists Plum Quick Motors and their golf cart 'Bandit' as the world's fastest cart, clocking in at 118.76 mph.
How did they do it?
Lithium-ion Batteries – the Key
Besides having 80 pounds of lead weights on the front bumper for stability, the modifications and additions the Steens made to the cart were all underneath of the body.
One modification included a bank of supercharged lithium-ion battery cells.
The other was a high-performance custom motor that was completely built by the Steens.
However, the key to turning the cart into a racer was a high-voltage, high-amperage controller from Zilla.
When Robby Steen got on the track on October 31, 2014, everything came together.
The vehicle reached 118.76 mph and hit the quarter-mile in 12.24 seconds.
"It was a scary ride," said Robby in an interview after breaking his record. "There was nothing around you to protect you."
According to Robby, the cart was only using 80-percent of the batteries power when he broke the record and he deemed it too dangerous to push harder.
He cited the lack of stability at those high-level speeds.
"It was more dangerous than people realized," Robby stated

"I felt like my head was going to pop off," he said in regards to the force of the acceleration."
Robby believes he could have gotten the cart up to 130 mph.
Plum Quick Motors
Carson Steen founded Plum Quick Motors in 1981 along with his 2 sons, Robby and Ricky.
The company is located in Fort Mill, SC.
Carson began running an automobile garage at only 14-years old.
Carson also holds several patents that include one for an electric drive axle.
Plum Quick Motors sells 3 motors that include: Executioner, Bandit, and Assassin.
What is the max speed of a golf cart?
If you just bought a golf cart, you may be wondering how fast it can go.
Typically, most manufactured golf carts have a max speed of almost 20mph and an average top speed of 14-15 mph.
Who Makes The Fastest Electric Golf Cart?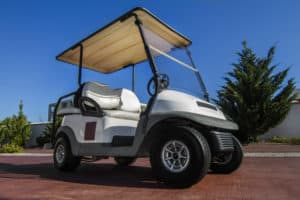 The answer: Plum Quick Motors
Deciding how much power you want in your cart depends on where and why you're driving it.
The good news is the experts at Plum Quick Motors offer custom motors, cart builds, manuals, and other information to help you maximize your cart speed at the track or on the course.
If you're purchasing golf carts for a golf course with a lot of hills and steep slopes, you may want something fast, but not so fast it will put golfers in danger.
On the other hand, if you live in a housing community where you can hop in the cart and drive to the store, then, by all means, get something with some pep.
When you're shopping for a golf cart, you want the best mix of performance and comfort.
These days, golf cart buyers have more choices as manufacturers include more options and features than ever before.
But what if you're just looking for speed?
Something that leaves everyone else at the club or on the course in the dust.
For the discerning buyer, here's a look at some of the fastest golf carts available.
The Fastest Golf Cart on the Course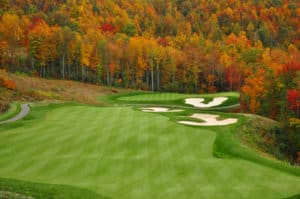 If you're not looking for something that tops 100 mph, but instead want something that offers high performance on the golf course, then Lacern Golf Cars may be the answer.
Most golf courses use governors and GPS to control how fast their carts move.
Typically, course golf carts are kept under 15 mph maximum speed.
Lacern, however, is building custom carts that can reach over 50 mph on the course.
They offer high-end custom cart builds that reach high speeds and also have quality features options, all built with the promise of making your time on the course shorter and more enjoyable.
Lacern Golf Carts
Starting with golf cart bodies from the likes of EZGo and Club Car, Lacern powers their super-fast golf carts with Lithium-Ion batteries, like you would find in an electric car.
Most golf carts use a system of DC batteries working together to power a golf cart.
Lacern says that means an advantage of longer battery life, meaning more golf — 200 holes, by their estimation — before needing a charge.
The carts do more than go fast.
They come with air conditioning and built-in stereos, as well as a digital display to showcase a speedometer and other data.
Leather appointments for seating and on the steering wheel add a luxurious feel while carbon fiber parts add a modern touch.
Lacern's custom golf carts are not cheap, running the range of $25,000 for some of their best work.
The Key to the Fastest Golf Carts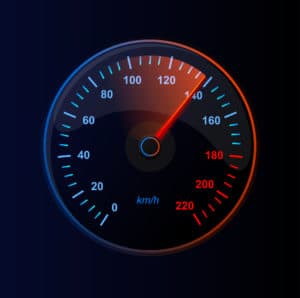 These days, batteries beat out gas in all speed categories.
Developments in battery technology over the years and the advent of electric cars have influenced the way golf carts are built and operated.
Now, the fastest golf carts are powered by lithium-ion batteries just like you would find in a high-speed electric car.
The owners of the world recording holding Bandit golf cart and the custom designers and Lacern both attest to the importance of lithium-ion in high-speed carts.
Think about how much fun it will be to drive a high-performance golf cart without governors or a third-party restricting your speed.
Thankfully, custom builders and golf cart enthusiasts are working hard to bring speed to what's traditionally been a slow-moving industry.
Their work is paying off, and now there are some fantastic fast golf cart options for sale that will get you where you need to be fast.
Club Car, EZGO, Yamaha Top Speeds
Yamaha
Even though Yamaha has new electric and gas versions of their golf carts, they all top out at the same speed.
Yamaha golf carts have a top speed of 19 mph for both gasoline and electric models.
Club Car
The fastest gas golf cart that Club Car offers go 19mph.
The fastest model electric cart that Club has to offer is the Villager 2+2 LSV that will go 23 mph.
EZGO
The fastest model electric cart that EZGO has is the 2Five that will go 25 mph.
The fastest EZGO gas cart will top out at 19 mph.
Overall, the 3 fastest electric carts, besides the 2Five, are the STAR Sirius 2+2, which is produced in the United States, and the Chinese manufactured ECO Drive 2+2 and ECO Plus 2+2.
Both of these models have a top speed of 25 mph.
As mentioned with recent technology, electric carts are the clear winner over gas carts when you compare overall speed.