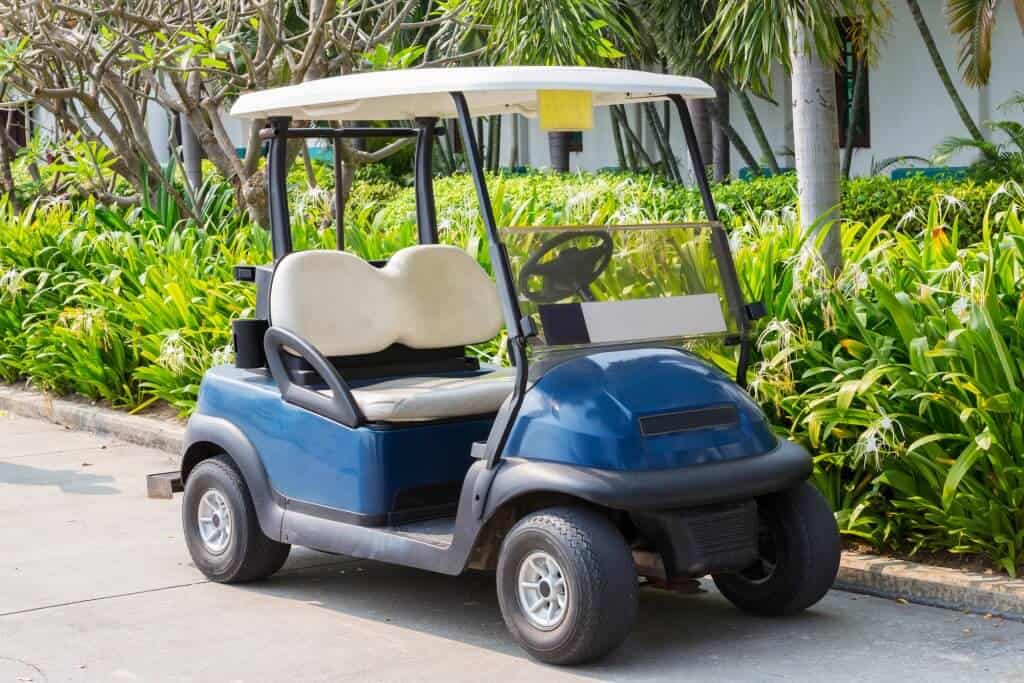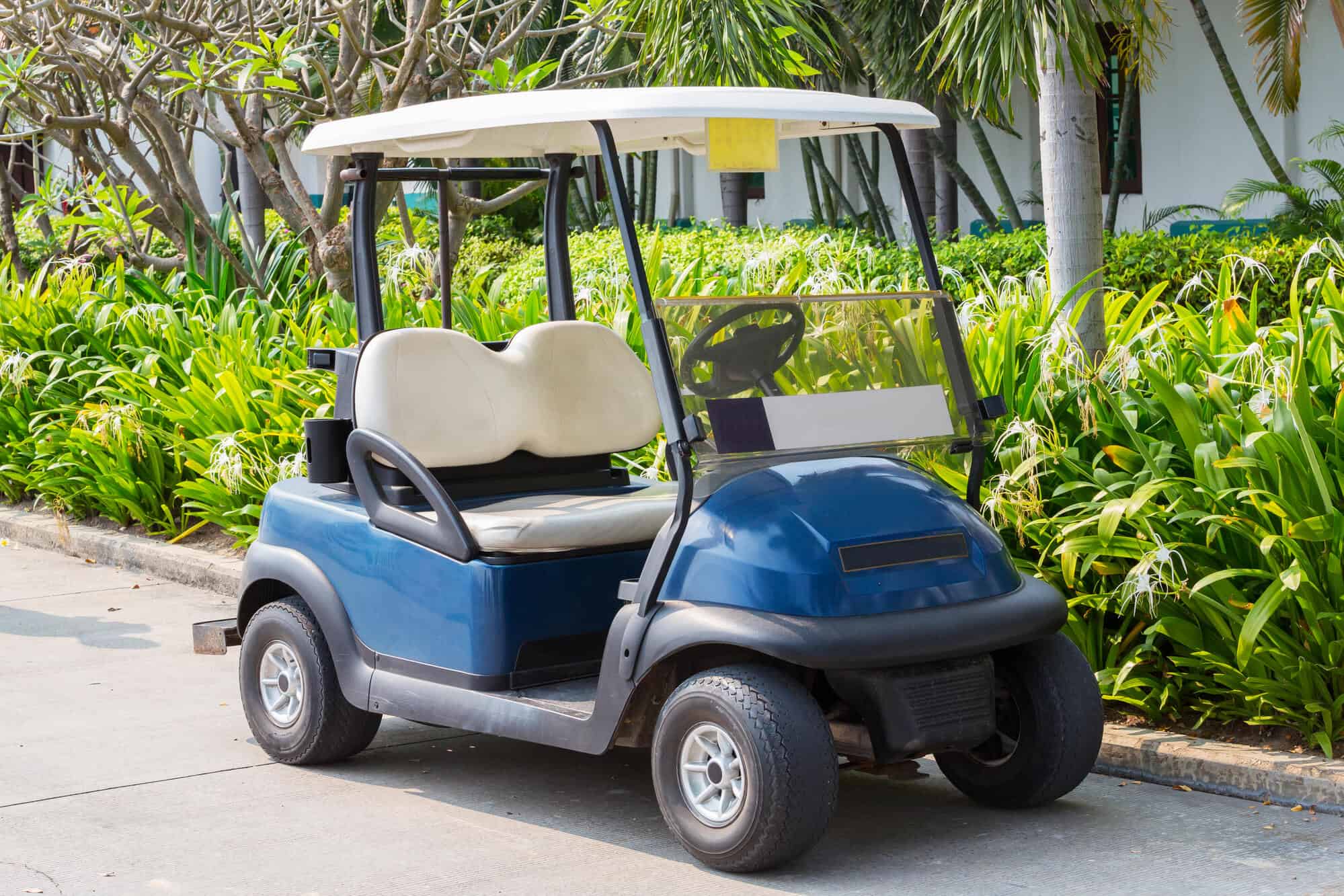 Running your golf cart shouldn't produce any nasty smells that cause your nose to react adversely.
Unfortunately, many people have noticed a rotten egg smell when they run their cart or charge its battery.
This nasty smell isn't just gross but could indicate a more severe issue with a golf cart.
Therefore, it is crucial to take it very seriously and to reach out to professionals for help managing this problematic cart issue.
Doing so can help you save a lot of money on repairs.
Rotten Egg Smells Indicate Battery Problems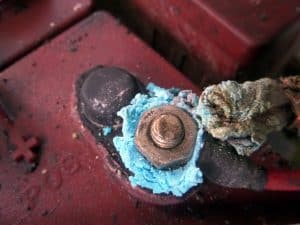 There's not many moments in life when the smell of rotten eggs is a good omen.
And the same is true for your golf cart.
Unfortunately, this smell is something that indicates a problem with your battery and the charging process.
Depending on the intensity of the smell, the problem can lie in many different issues.
Typically, though, this smell is caused by a release of sulfur gas from the battery.
Usually, your battery charger shouldn't produce any bad smells when charging up your cart – that's because these chargers are designed to produce a beneficial effect without causing any adverse effects.
However, there are situations in which a rotten-egg or sulfur smell may develop.
Fully understanding each of these problems can help you know when you need professional help.
Just as importantly, it can help you know what kind of repairs must be done to your cart.
Leaking Sulfuric Acid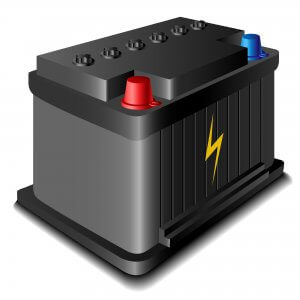 A typical golf cart battery has many different acids that help it to store electrical charge and run properly.
For example, sulfuric acid is one of the most common types and helps to make your battery usable.
Unfortunately, there is a chance that acid could end up leaking out of the container and spreading throughout the cart.
This issue is one that has many, many side effects.
First of all, your battery is going to smell heavily like sulfur – after all, that's what sulfuric acid contains – and particularly have a stench while charging.
However, a leaking golf cart battery may also cause damage to electrical areas of the cart, due to the destructive power of this acid.
Unfortunately, this could cause further damage to the rest of your cart that must be repaired.
As a result, it is important to check your battery right away when you notice this sulfuric smell.
Open up your cart and check the battery for any stickiness or damage.
Don't touch the sticky areas with your hands but use gloves or a stick instead.
That sticky problem is the sulfuric acid and it could leak out from many different areas on the body, including the top, the sides, and the bottom.
Can you fix a leaking battery?
Probably not on your own because identifying the leak and its source can be a major challenge.
And patching up the battery will be just as tough for many people.
As a result, it is probably necessary to completely replace the battery with a new one.
In some cases, you may be able to get the battery repaired by professionals.
But this process can be costly.
Dried Up Electrolyte Solution
Electrolytes are a critical part of your cart battery operation.
Typically, this solution helps electrical signals pass more easily throughout your battery and ensures that it runs properly.
Unfortunately, though, this solution can dry up in a battery if you aren't careful.
This problem typically occurs if the cart isn't used that often or if it is left in a hot area and the electrolytes slowly evaporate.
Remember: all liquids can eventually evaporate due to heat and exposure to the sun.
As a result, it is crucial to pay attention to these levels in your cart battery.
Too many people don't pay the proper attention to these levels or don't even realize that electrolytes are necessary for their cart operation.
These people will notice a quick rotten egg smell and may need a new battery quite often.
Thankfully, replacing electrolytes is a fairly simple process that doesn't take a lot of expert knowledge.
Start out by examining the electrolyte levels in the battery by opening up the proper container.
If you see that they are too low, you can fill the battery up with an electrolyte solution.
Doing so helps to keep it operating smoothly and efficiently and avoids any complications that may occur as a result.
Typically, people don't need to replace their battery electrolyte solution that often.
Most cart batteries can go at least one year before they need more.
However, you may find that your battery runs out more quickly than that.
If it does, there's a good chance that your electrolytes are also leaking.
Take your battery to a professional and have them examine its sides.
They may find the leak and patch it up or could have to replace the battery to keep your cart running much more smoothly.
Charging After Discharging: A Simple Solution?
Some people may try out a solution that has been spreading around the internet like crazy – recharging the battery after a full discharge.
Many articles have claimed that this step can help to manage sulfur smells in a battery.
As a result, many people have attempted this fix as a way of ensuring that their battery is as strong as possible.
But does this solution really do what people think that it does?
There is a small, but existing, chance that discharging the battery and then charging it up fully again may help manage this problem.
We've seen it happen with a few different battery situations and have had many people ask us if they should try it out.
While we know that this method does have some benefits, we honestly cannot recommend it as a way of managing bad egg smells.
Why?
Unfortunately, this method is not a real solution – it's just a temporary fix.
That's because the issues that cause rotten egg smells are usually more persistent and serious than most people realize.
For example, a leaking battery should not be run or charged because it is only likely to leak more acid and cause more damage to your cart in a way that can be very difficult to properly handle.
Just as importantly, batteries without electrolytes should not be charged or run because they aren't going to work properly and may even end up getting damaged.
Unfortunately, this issue means that people trying to fix up their battery's bad smell as quickly as possible may just end up causing more issues than it is worth by trying to fix them in this relatively simple way.
As a result, we typically suggest that cart owners either get professional repairs or replace the battery to keep it running smoothly.
Though such solutions as this one are almost too simple to resist, the damage that they may cause is definitely not worth it.
That said, it may be a useful method if you don't have a leak or electrolyte issues don't seem to be triggering the problem.
But you should still get your battery checked to ensure that nothing more serious is happening here.
Times When a Rotten Egg Smell Isn't a Problem
Cart owners who notice a sulfuric smell after charging a new battery may be in a bit of a panic after reading the information above.
Is their battery already starting to fail so soon after purchase?
Not quite, thankfully, because a rotten egg smell is a common thing when you charge your battery the first few times.
For example, you may notice a very strong smell the very first time you charge a battery.
This smell is not uncommon because the battery has yet to be used and its sulfuric acid hasn't been used yet.
As a result, the first few charges often cause a potent sulfur stink that should go away after the battery has been charged several times.
You're going to notice this smell on just about every cart brand, such as Club Car or Yamaha, so be prepared to take care of it when it happens to you.
You may also notice this type of smell if you buy a new charger and use it on your battery.
That's because a new golf cart charger has a very high amperage charge period, which can trigger sulfur gas release.
The intensity of this smell usually decreases over time because the charger will start to lose some of this potency.
Just as importantly, the charger will be better at its job as well.
And even if you do notice this smell very heavily when using a charger, it should decrease to nothing after the first 10 minutes of the charging.
That's because the amperage level will be lower and cause less gas disruption.
Unfortunately, if you smell sulfur gas more than 10 minutes after you started charging your battery or if the potency of the stench remains strong, you may need to talk to a battery professional right away because there may be severe problems affecting it.
Health Note: You should never charge your golf cart battery in a contained area because the stench of sulfur is not only uncomfortable but potentially dangerous.
As a result, it is important to either open windows in a contained area or charge your battery in a more open area.
Otherwise, you may end up getting nauseous breathing in sulfur gas or may even damage your lungs.
And when you are charging your battery, make sure that you keep any flames away from the charging area – sulfur gas is very flammable.
And though the gas potency should be quite low coming from a cart battery, leaking sulfuric acid may make the smell worse and increase the fire risk.
And make sure that all electronic elements on your cart are in good shape to avoid the potential for a spark-related fire.
Other Smells You May Notice
Although rotten egg smells are the most common type that occur when operating a golf cart, others may occur that can be very problematic.
Just a few that you may notice when operating your cart include:
Burning smells – Indicate a potential burning caused by a lack of electrolytes in the battery
Gasoline smells – In a gas cart, this smell indicates the potential for a leak and is very dangerous
Dusty smells – Sometimes, dusty smells may indicate issues with electrical elements of a golf cart
If you notice any of these smells when operating your cart, it is important to take the time to manage them properly to avoid any complication.
Failure to do so could leave your cart open to a myriad of damage issues that could make it run poorly and trigger other issues.