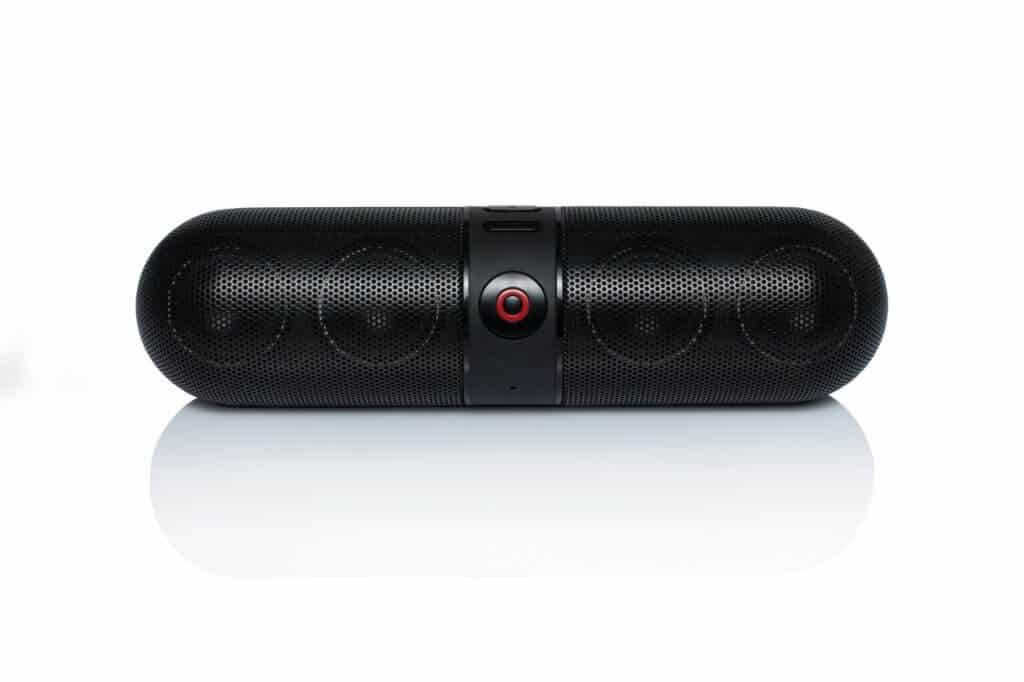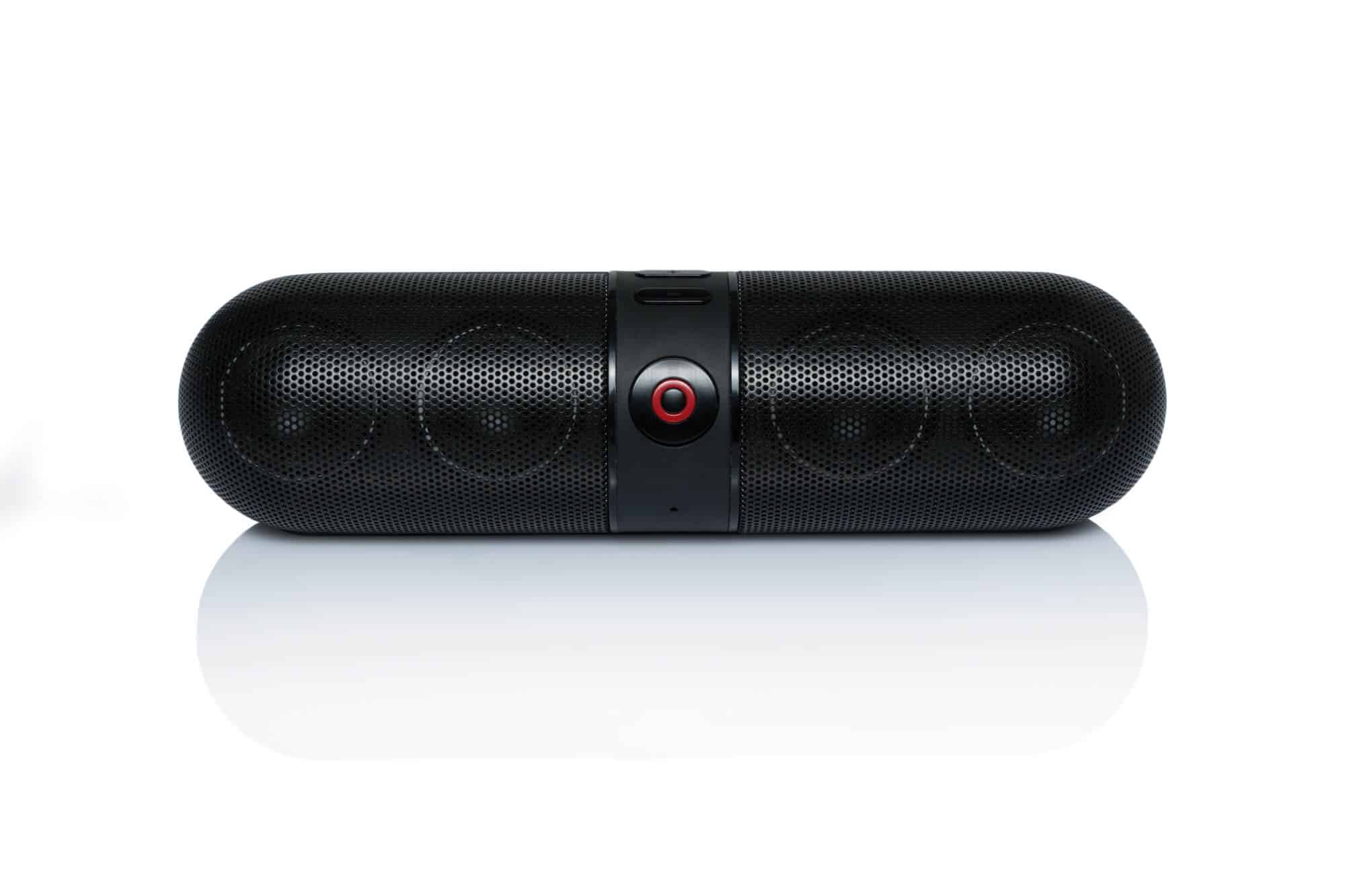 Wondering what are the best golf cart Bluetooth speakers?

Golf cart Bluetooth speakers come in many different varieties and from many different manufacturers.
The following considerations are critical to take into mind before you purchase and install a Bluetooth speaker in your golf cart.
What to Consider in a Golf Cart Bluetooth Speaker
Installation Methods
Some people may want a Bluetooth speaker installed directly in their cart that they can use whenever they drive.
This option is the right choice if you're going to spend a little money and fully upgrade your cart.
The speaker system will integrate a variety of options, including woofers and tweeters, to produce a high-quality sound.
However, these options are often harder to install and usually cost more money.
Portable models sit on your cart floor and provide good sound for your music.
These models may get in your way while you golf, though, and may get kicked out of the cart.
Other portable models sit in the cup holder.
Unfortunately, these mobile models often don't produce the same level of sound as other speakers.
Lastly, you can choose from portable models that attach to your cart, rather than sit on the floor or in your cup holder.
These models are a great choice because they snap onto a small area of the cart – such as the arm of your cart roof – and provide good sound with a reasonable spread.
Frequency Response
Not all Bluetooth speakers will produce the same range of audio frequencies.
The frequencies that they can reproduce is typically known as frequency response and is essential to consider when you make a purchase.
However, a speaker's drivers ultimately matter more than frequency response.
You must also understand that your hearing will also impact the frequency effectiveness of a speaker.
For example, if you have some hearing damage or struggle to hear high frequencies, speakers with a broad range of frequency response may not be necessary for you.
Bluetooth Version and Drivers
Not all Bluetooth speakers come with the same software version.
For example, Bluetooth 3 is standard in some inexpensive speakers and should be good enough for your golf cart.
However, you should still aim for about Bluetooth 4 or at least 5 because they produce a higher-quality level of sound.
Just as importantly, you need a high-quality speaker driver to get the best results from your speaker.
A typical golf cart Bluetooth speaker will have a driver of about 40mm or so.
However, you should try to find ones with higher millimeter levels, such as 58-60 or so.
And connectivity is also crucial, such as a wired connection if your friend wants to play music but only has an mp3 player that doesn't have Bluetooth.
And make sure that your speaker has a charging option beyond conventional batteries, including a standard USB port or even a Micro-USB option.
Protection Options
A good golf cart speaker should be protected from the environment in a variety of ways, including rain protection, wind protection, and more.
Most great speakers are designed for outdoor use though some are better than others.
For example, some have excellent waterproofing designs while others integrate sun protection to ensure that they don't get damaged while you're out with your cart.
The Top 15 Best Golf Cart Bluetooth Speakers
1. NOAM NUTV4
First on our list of golf cart speakers is this model.
It not only got the best reviews on Amazon but was highly rated by other websites as well.
The simple mounting system makes these easy to add to your cart and take down when you're done.
And they also provide an excellent range of control options that other speakers on this list didn't possess.
Pros
Mountable speakers are easy to use
Uses an inline AUX for maximum music possibilities
Weather protection for stormy days on the cart
Cons
Highest-priced speaker on this list
2. Pyle Marine ATV Powered Speakers
Pyle Marine's Bluetooth speaker is technically for ATV devices but is too good not to include on this list.
With 6.5-inch cone speakers and one-inch tweeters, this model has some of the most significant and most powerful speakers on the market.
The tube design may seem bulky but does produce a higher level of sound when compared to other models like it on the market.
Pros
Uses many LED lights to enhance safety
Automatic Bluetooth 4.0 connectivity
Cons
Awkward shape may make them hard to mount in some carts
3. Bluetooth Speaker by Celtic Blu
Celtic Blu isn't one of those speaker manufacturers you hear a lot about, but they provide excellent music options at a reasonable price.
This speaker is a mere 1.3 pounds and designed to fit easily into your cup holder.
Even better, it has a MicroSD card that you can fill with up to 8,000 songs.
As a result, you don't need a device to control this speaker while you're on your cart.
Pros
Lets your charge other devices with a power bank
Bilingual for Spanish users
Cons
Could fall out of your cup holder if you aren't careful
4. BOSS Audio MCKGB350B.6
This Boss speaker model installs directly into your golf cart and uses two 6.50-inch speakers and an antenna to catch radio waves.
As a result, it also has an AM/FM radio that makes it useful for when you want to catch a game while you're on the court.
You can also stream off of apps like Spotify and Pandora without any particular connection needs, making this a powerful speaker indeed.
Pros
Includes fader controls for perfect sound selection
Can use an SD card to play pre-loaded music
Cons
Requires installation to work properly
5. JBL Clip 3
No products found.
Now that we're in the top five models, you're going to see some excellent options and will cut back to just one con for each model.
This relatively-inexpensive speaker is an excellent choice for many golf cart owners.
You can choose from blue, black, pink, white, camouflage, forest green, gray, mustard yellow, red, sand, and teal options.
And the simple carabiner helps to hold this speaker up on your cart in a variety of ways.
Pros
10 hours of total playtime
Rechargeable battery saves you money
Echo-canceling design ensures your music sounds great
Cons
May feel flimsy to some users
6. Bag Boy Golf Bluetooth Speaker
Although this small speaker may not have the bells and whistles of other models on this list, its low price makes it a great budget model.
It does sync up quite well with most devices and should sit comfortably on most carts without falling, as long as you drive carefully.
Pros
Very inexpensive compared to similar models
Cons
Light weight may make the speaker tumble
Battery isn't as powerful as others on this list
7. 2-Way Dual Waterproof Off-Road Speakers
This simple speaker is designed to be compatible with a multitude of off-road items, including golf carts, ATV devices, boats, and much more.
As a result, it includes a durable universal mounting mechanism that will ensure your speaker is safe while you ride.
Pros
Utilizes four-inch cones and one-half-inch tweeters
Cons
Does rattle a little at high volumes
Bracket may break under pressure
8. Madjax Golf Cart Universal Overhead Stereo Console
This stereo console is different from other products on this list because it is a speaker control unit rather than a speaker.
It's worth including on this list because it is an excellent choice for golf cart owners.
Install it on your cart and sync it with your speakers to get a maximum level of control, including various treble, bass, and sound options.
Pros
Very universal mounting design
Compatible with multiple types of speakers
Looks attractive on most carts
Cons
Requires a special purchase for speakers
Does not utilize other types of audio
9. COMISO Waterproof Bluetooth Speakers
Waterproof speakers provide your cart with the kind of high-quality protection that it needs to avoid serious complications.
This speaker not only protects your speaker from weather problems but also boosts your volume by adding more bass.
The best thing about this speaker is that it won't distort when you turn the sound up as high as possible.
Pros
One of the few stereo-quality speakers available, when paired with another
Very small size and weight makes it easy to store in your cart
Rated with higher weather protection than other speakers
Cons
Compact design may be easy to lost track of if the speaker rolls under your seat
10. JBL Flip 4
The JBL Flip 4 is an excellent speaker option for those who want a portable option that will fit very comfortably in their cart.
Its powerful 12-hour battery will give you a surprisingly long range of usability and includes a soft shell in a hard case that ensures the speaker works well.
And with an elastic band and an all-weather design, this speaker is great for most carting situations.
Pros
JBL connect links multiple speakers at once
Siri and Google Now connectivity
Can take conference calls
Cons
Not as cheap as you'd think
Sound may be tinny without adjustment
11. Altec Lansing IMT804 Sonic Boom 2 Ultimate
Altec Lansing has produced one of their best Bluetooth speakers with this model.
It has up to 20 hours of battery life and one of the largest connectivity ranges we could find.
Beyond that, it also has an IP67 certification, which means it is protected from water, shock, snow, and even sand.
And while the speaker is a little larger than others on this list, it is surprisingly light and easy to move.
Pros
50-foot range for easier sound access
Hands-free operation for easier music control
Built-in Smartphone ports for easier phone charging
Cons
Fairly bulky for a golf cart
12. DOSS Wireless Portable Bluetooth Speakers
DOSS is another up-and-coming speaker manufacturer who produces very high-quality items.
This Bluetooth 4.0 model ensures a more natural connection with just about every Bluetooth device on the market.
And the exterior is waterproof, shockproof, and waterproof to provide the highest level of protection imaginable.
With 12-hour battery life, this speaker is a very great option for most.
Pros
Includes five light modes for easier use
Uses a small handle for easier portability
USB plug for easier charging
Cons
Somewhat large for smaller golf carts
Loud volume levels may produce distortion
13. Bose SoundLink Micro Bluetooth
Bose is one of the biggest names in speakers, and this Bluetooth option is a compelling option.
It provides a wireless range of up to 30 feet, utilizes sun and rain weather protection, and has a simple tear-resistant strap that lets you take it wherever you want.
And since it uses a speakerphone option, you can quickly contact friends or family members while on the cart.
Pros
Uses hands-off control methods
Lets you switch to stereo mode
Cons
Controls may seem quite basic
Unit may wiggle on cart while you ride
14. Pyle PLMCA51BT Bluetooth Weatherproof Speaker & Amplifier System
The Pyle is a weatherproof speaker designed to be mounted on the handlebar of a bicycle.
However, you can easily fit this model on your golf cart and produce a variety of different music.
This benefit makes it great for those who want a speaker that is out of their way while they drive. And the 1,400-watt output is one of the best on the list.
So why isn't this model higher?
Read on to find out.
Pros
Strong enough to withstand wind and rain
Sound output is surprisingly high
Includes two speakers for maximum audio spread
Cons
Price is definitely high for this model
May not attach easily to some carts
This golf cart Bluetooth speaker is compatible with most Smartphones, iPhones, iPods, tablets, and computers.
As a result, you shouldn't have a hard time finding a device that works with this speaker.
And since this unit is just three pounds, you can easily fit it on your golf cart or even your golf bag.
The USB flash drive also lets you play movies, podcasts, videos, and more while you're out on the course.
Pros
Compatible with multiple devices
Cons
Price seems high for the model
May fall out of cart if you aren't careful