Golf Cart Tire Pressure

Golf carts are like other types of vehicles in that they need to maintain a reasonable and safe air pressure in their tires.
A failure to properly keep this pressure could result in damage to the carts or throughout the rest of the cart that may be very upsetting and hard to manage.
Thankfully, the following information can help you out here.
By fully understanding the recommended tire pressure for most carts – as well as how to check and inflate tires when needed – you can avoid any issues and keep your cart running as smoothly as possible.
Recommended Golf Cart Tire Pressure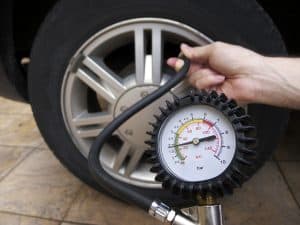 People who own golf carts have probably struggled to get a good air level for their carts that doesn't cause any issues.
This situation is not unusual because many carts have a varying level that can be hard to fully understand if you aren't too careful.
Thankfully, it is also easy to figure out how much air pressure your tires need.
Doing so can ensure that you strike a balance that makes sense for your needs.
For example, the manufacturer of the tire matters quite heavily when deciding how much air you want to put in a tire.
In most cases, you're going to need to seek out the recommended PSI on the side of the tire sidewall.
This level is also included on many of the boxes or holding containers for tires.
Typically, this level is quite easy to understand and will vary to give you some room for error.
However, your air pressure may also vary depending on the construction of the tire because it may be designed for certain types of uses.
For example, some tires are designed to have higher air pressures so that they can drive faster.
Usually, lower air pressure provides a smoother ride and is designed to help make your golf cart more relaxing and enjoyable when you're behind the wheel.
That said, lower air pressure can also cause complications with your tire.
Typically, lower air pressure has a bad tendency to cause the tire to wear down more quickly.
That's because more of the tire is hitting the ground because the lower air pressure causes it to approach the pavement.
As a result, you need to consider a higher air pressure to keep your tires safe.
A higher air pressure helps to make your tires faster by minimizing the amount of drag caused by extra tire on the road.
However, higher air pressure makes your cart harder to control and could cause the tire to blow more easily.
As a result, most experts suggest that you find a pressure somewhere in the middle of too low and too high.
Doing so helps to ensure that you get the most out of your tires.
Traditionally, most cart tires are designed to have a pressure of between 15-25 PSI.
This wide range means that you can choose a tire that more accurately represents your driving style.
However, you may want to aim for an average of around 20-22 PSI.
This level is a good middle ground – if your tire can hold it – because it helps to increase your steering while also increasing your speed as well.
When all else fails, you can always take your cart to a professional and have them inflate your tires for you.
In this way, you know that you will have a reasonable level because these experts will understand not only how to read your pressure but how to make sure it suits your needs as well.
However, you may need to inflate a flat or burst tire at some point, which is where the following information becomes handy.
How to Check Your Golf Cart Air Pressure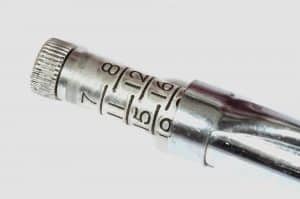 If you are concerned about the potential for losing air in your tires, you need to make sure to check the pressure regularly.
This process is relatively simple and doesn't take a lot of work.
All you need to do is own a high-quality tire gauge that can fit on your air stem.
These come in many different models and should be suitable for high-quality golf cart wheels such as yours.
Try to find those that have a few different fitting tools that you can use for your needs.
These include various stems and hoses that fit around the nozzle of your tire easily.
You should also look for a gauge that fits around and attaches to the stem.
These types produce a more accurate reading of your air pressure and may even be able to put some air into your tire at the same time.
Once you have a gauge that you can trust, get down on your knees by the tire and carefully remove the cap from the air stem.
Place the gauge on the end and wait for the reading to finish.
If the pressure is within the suggested range for your wheel, remove the gauge and put the cap back on the stem.
If there is a little too much or too little air, you need to either bleed air to get rid of excess or add more to avoid blowouts and flats.
How To Check The Air Pressure Of A Golf Cart Tire Video
Recommended Tools for Golf Cart Wheels
There are multiple tools that you need to use when gauging your tires' air pressure or when changing out tires on your cart.
Each of these tools helps to provide different types of support that make them useful for a broad array of different individuals.
We have gathered up the best of these items and will give brief, but informative, reviews of each.
And we also have links to Amazon for each of these products to ensure that you can find them more easily and protect your tires as much as possible.
Best Tire Gauge
A tire gauge is necessary when managing golf carts because it helps to check the pressure of each tire on the cart.
They also help to ensure that the tires are not about to burst or go flat, which can happen if you aren't careful about how you maintain each of your tires.
Of all of the tire gauges that we found on Amazon, we believe that the Rhino USA Heavy Duty Tire Pressure Gauge is the best.
Rhino USA Heavy Duty Tire Pressure Gauge (0-75 PSI) - Certified ANSI B40.1 Accurate, Large 2" Easy Read Glow Dial, Premium Braided Hose, Solid Brass Hardware, Best for Any Car, Truck, Motorcycle, RV…
Heavy duty tire pressure gauge (0-75 PSI) - certified ANSI B40.1 accurate, large 2 inch easy read glow dial, premium braided hose, solid brass hardware, best for any car, truck, motorcycle.
Designed and Engineered in California: Support a Small Family Company.
Solid brass 360 swivel and "No-Leak" braided hose.
Save time & money - properly inflated tires save fuel, last longer and increase handling & performance
Performance - our large 2" dial is heavy duty, glow in the dark and feels solid in the hand
Though designed for automobiles, you can easily use this gauge on your golf cart.
Models include those designed to test 0-60 PSI and those for 0-75 PSI.
The first type costs around $15 while the second is $18.
The type that you choose is up to you, though your typical golf cart tire won't have more than 25 PSI, so you can probably safely utilize the less-expensive option for your needs.
This gauge includes a broad array of benefits, including a solid brass 360-swivel, a no-leak braided hose, an easy-to-read gauge, and a small bag that helps you to store it easily.
Place this gauge in your storage container for your golf cart or in the glove compartment.
Make sure to check your air pressure every time you take out your cart, particularly if it has been stored for a long time.
Best Tire Jack
There comes a time in just about every driver's life when they experience a flat or a blowout.
This problem is one that can also affect cart drivers and is an annoying one to manage.
Thankfully, you can use a spare tire and a jack to save yourself money on relocating your cart.
There are many different jack options from which you can choose, but we've narrowed it down to the best option for your needs.
For our money, the Pittsburgh Automotive jack is one of the best on the market.
Though you'll pay around $76 for this tool, you can save yourself a lot of trouble.
It has a very small and compact design that makes it easy to slip under a cart.
No products found.
You can then easily lift the car using the handle, allowing you to swap out wheels if they are burst or flat.
Doing so helps to protect your cart and its frame.
Storing this item may be a bit tougher on smaller carts.
Typically, you're going to want to put it in a place that is out of the way but easy to access.
There should be a storage area underneath of your cart's seat.
Place the lift here to keep it from distracting you while you're on the road with your cart.
Just as importantly, placing it here makes it easier to get when you need it during a difficult driving experience.
Best Patching Kit
If you identify the hole on your cart wheel and feel comfortable fixing it, you may want to add a patch to the surface.
This step is a wise one because it can add a few extra years to your tire or at least make it easier to get home without having to do any difficult tire changing.
Thankfully, there should be plenty of unique options from which you can choose on the market.
However, we narrowed it down a bit for you.
The Performance Tool M570C Heavy Duty Sandblaster Bias & Radial Tire Patch Kit is a $25.27 tool that helps to patch up tires of all type.
Sale
Performance Tool M570C Heavy Duty Sandblaster Kit with Ceramic Tips
Designed to remove rust, scale and paint as well as etch glass and weather wood
10 ft. hose draws various types of abrasive from bucket or bag
Three extra nozzles included and one orifice so you can get through most any job
Contents: Positive action trigger gun, 10 ft. rubber hose, pick-up tool, hex key wrench and 1 extra air jet and 3 nozzles
Specifications: Average CFM: 8, Air pressure: 90 PSI, Air inlet: 1/4" NPT, Hose size: 3/8" ID
You can also use it to remove dust, scale, paint, and even etch glass, if necessary.
In most cases, you're probably not going to need to etch glass but may need to remove paint and other items from a tire to ensure that it is ready and easy for the patch to adhere to when you are done.
This tool also comes with a positive-action trigger gun, a 10-foot hose, multiple patches, a variety of air jets – that make them easier to fit on your cart – and three different nozzles.
Like your tire gauge, this tool should easily fit inside of most golf cart storage areas.
Try to add it to the glove compartment to save yourself as much room as possible.
Doing so will help to keep you from a lot of clutter in your life.
Best Wrench Kit
Removing a tire from a golf cart requires you to not only to lift the cart with a jack but to carefully remove lug nuts from the tire.
Trying to do so without the proper tool can be quite frustrating.
Thankfully, there are many different wrench options on the market that can be used for this purpose.
The following wrench kit is one of the best types available and should help you when you need it.
The WORKPRO 14-Inch Universal Folding Lug Wrench costs a mere $15, which is practically a steal for such a kit.
It easily folds onto itself, which makes it easy to store in a variety of different areas.
WORKPRO 14-Inch Universal Folding Lug Wrench, 4-Way Cross Wrench
Chrome plated drop forged steel for torque, strength, and durability
Folding Design Allows For Easy Storage, suitable for your vehicle's roadside emergency kit
Sizes available:11/16", 3/4", 13/16", 7/8"(=Metric: 17, 19, 21, 23mm)
Universal for cars, light trucks, SUVs, RVs and vans
Meets and exceeds ANSI specifications for added safety
And the chrome-plated drop-forged steel design makes it very strong and durable, allowing it to last you for decades or longer and ensuring that you get the most out of this product for the money you pay.
Typically, it should contain multiple different wrench-size options that will fit on many different wheel sizes.
It also has a simple handle that is easy to hold and which produces a good amount of pressure on the lug nuts.
Make sure to pay attention to these elements to ensure that you get the best results, such as carefully removing your lug nuts in order and replacing them evenly to minimize pressure on your tire.
FAQ on Cart Tire Pressure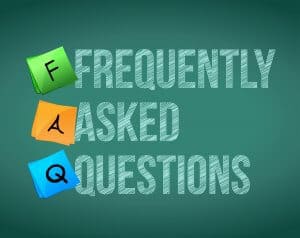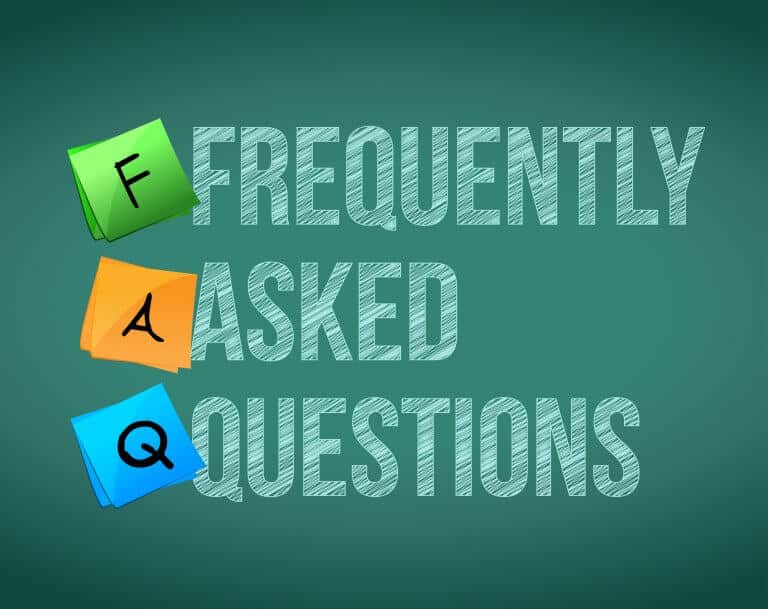 Air pressure in a golf cart doesn't have to be a confusing or hard to understand situation.
The following frequently asked questions will help you better understand other factors that may affect how well your tires hold up and the amount of pressure you use in them.
Make sure that you spend the time tracking any possible damage to your tires to ensure that you don't fall into any issue.
Q: What will cause a tire to burst or go flat?
Many different influences can affect your tire's pressure.
For example, rough-riding conditions may cause the tire to burst or go flat due to the strain.
However, you may also cause a flat if you ride over sharp materials that puncture the treads of the tire.
Therefore, you need to be careful of where you drive your cart and to make sure that you check the various elements before you get out on the road.
Q: Is it possible to over-inflate a golf cart tire?
Absolutely! And doing so can be a real problem for golf carts.
Excess pressure can put a serious strain on the tire and cause it to burst.
Even if the tire doesn't burst due to the extra PSI, it may burst when you're driving.
So pay attention to how much air you have in your tires at all times.
It's usually a good idea to check before you go out in the cart and when you stop using it.
Q: Where can I find spare tires for golf carts?
There are many stores that offer golf cart tires at a reasonable price.
Most of the time, you're going to want to talk directly with the manufacturer of the cart to ensure that you find the best spare tire.
Many carts come with a spare wheel already, which helps you because you won't have to worry about this issue.
If you don't have a spare tire, check where the wheel can be stored to ensure it is safe.
Q: Does weather affect air pressure?
Like with all tires on all vehicle types, the temperature of the air can affect how much pressure is in a golf cart's tires.
For example, cold temperatures decrease a tire's pressure by shrinking the air molecules inside.
Likewise, hot temperatures will boost the amount of pressure in the tire.
Therefore, you need to make sure that you check these factors when you take your cart out for a ride.
Doing so can prevent a burst or a flat.
Q: How long should it take for the air pressure in a tire to change?
As mentioned previously, many different factors affect a tire's air pressure.
Most of the time, it should take months before your tire starts to lose or gain pressure at a dangerous rate.
However, the temperature, weather conditions, and issues with the structure of the tire may cause unexpected changes.
Therefore, you should never take your pressure for granted and must be ready to deal with these issues as they occur.