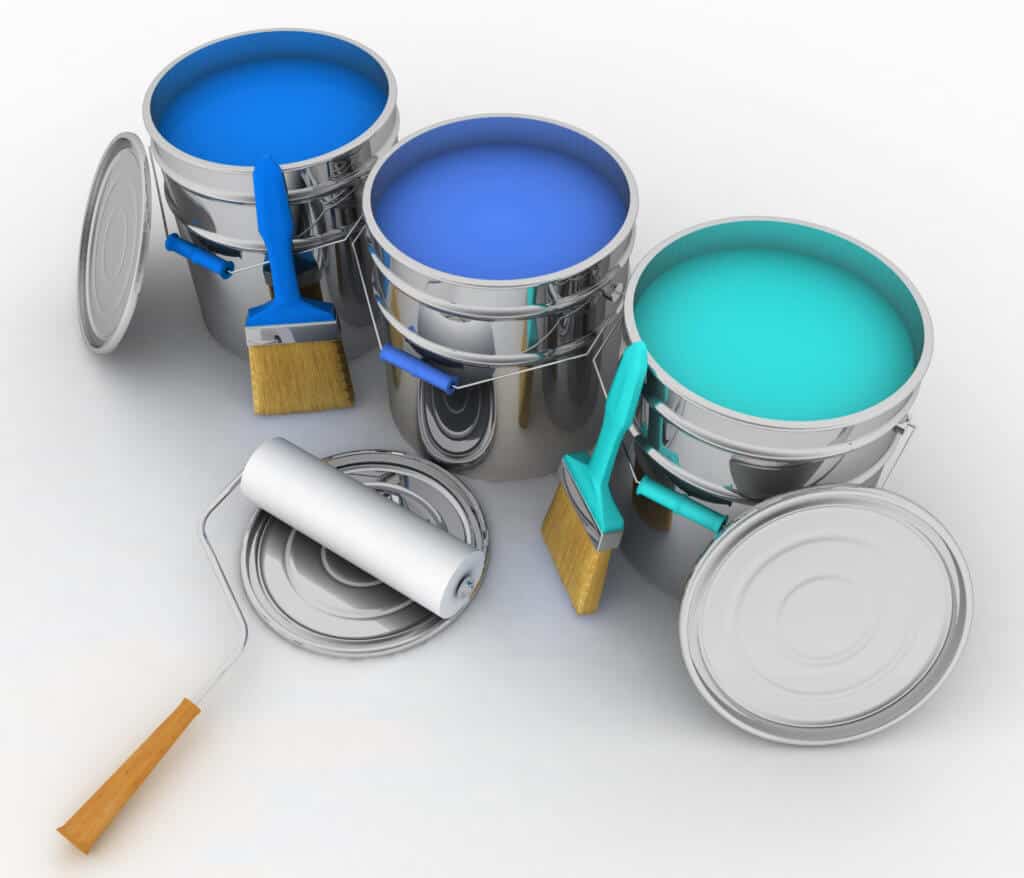 Your golf cart is looking a bit rough these days, though it still runs just fine.
Thankfully, a new paint job can enhance the style and protection of your cart and help it last for years.
And the following steps ensure that you get the best possible paint job for your cart.
How To Paint A Golf Cart
1. Protecting Yourself and the Cart
Before you apply any paint to your cart, you need to prepare the painting area to maximize safety.
This step includes putting your cart in a well-ventilated enclosed space, such as a garage with open windows.
You want an enclosed area like this because it prevents dirt, mold, and other items from getting on your cart while you wait for it to dry.
And since paint fumes may cause health problems, ventilation is critical to your health too.
Lay a series of old sheets or drop cloths on the floor where you plan to paint and then park the cart on top.
This step ensures that your garage floor doesn't get unwanted paint on it and keeps floor dirt and debris from getting on your tires and, potentially, onto your paint.
Typically, canvas cloths are the best choice because they can protect you from slipping on the floor while you're painting.
And whenever you are working with paint in an environment like this, you should wear a pair of gloves, old clothes you don't mind getting ruined, a pair of goggles, and a dust mask.
These items will keep you from getting paint on your skin, in your eyes, or inhaled. And once you're ready to take on this job, you can prepare your cart's surface for paint.
2. Prepare Your Cart's Surface
Prepare your cart using one of the following sanding methods based on the cart's surface material.
The first type is plastic – which is standard on less-expensive golf carts – and this material needs fine-grit sandpaper scrubbed with a circular motion across the surface of the cart.
Essentially, you are roughing up the surface to make the paint stick.
Perform this sanding in an area protected from outside elements, such as a garage or a shed.
Close all the windows or, at the very least, put screens on the windows to keep flies, dirt, and dust from getting on the body of your cart.
Now, hose off your cart to get rid of all of the debris from the sanding process.
Give your cart at least a few hours to dry to ensure it is ready or hand-dry the surface with a towel.
The general preparation process is the same for fiberglass golf carts, but you'll specifically need 1,000-grit sandpaper like the example below.
Just like with your plastic cart, use a circular motion to make the surface a little rougher.
The most significant difference, here, is that you'll typically need to use a little more pressure on the cart to ensure that you wear down the fiberglass.
Use a hose to rinse off the surface and a microfiber towel to hand-dry the cart.
Finally, you need to remove all of the golf cart's trim and other areas that you don't want to be painted.
These include the roof, bumpers, license plates, and even light covers.
This step ensures that your cart looks evenly painted.
Apply masking tape to the edges of these areas to create a paint-free barrier.
Now, you're ready to apply the primer to your cart and then your paint.
3. Paint the Cart
Start the painting process by adding a thin layer of paint primer to the previously sanded area of your cart.
This item is essential because it will hold your paint to the surface better and prevents paint loss or peeling.
Slowly move while you apply your primer, going evenly across the surface of your cart and letting the primer settle before moving on to the next part of the cart.
Typically, you're going to want to wait at least 20-30 minutes before you add another coat to your cart.
Applying more primer while the previous layer is wet will only cause issues, such as inadequate drying, that can worsen your cart's style.
Most of the time, you're going to be okay with one or two coats of primer.
However, darker carts will need more coats because paint doesn't stick to these colors as quickly.
Now, you need to apply your paint to the primed surface.
The type of paint you purchase will vary depending on the material of your cart.
Acrylic spray paint is a better choice for plastics while vinyl or enamel paints work better on fiberglass.
Buy at least three or four cans to ensure that you have enough for the process.
Even if you don't need the extra cans, you can save them for touch up work.
Spray the surface of your cart with the can held at least 10-12 inches from the surface.
This distance is best because it keeps the paint close to the surface but dissipates the spray pressure to avoid excess paint buildup.
And keep the can perpendicular to the cart surface to ensure an even spray.
Holding the can at an angle will cause awkward paint styles that are unattractive and hard to maintain or keep even.
The painting process typically follows a straightforward style – you'll use short bursts from your can while you move horizontally across the surface of your cart.
Move in stripes from the bottom of your cart up to ensure that you get as even of a paint job as possible.
Don't worry if you overlap slightly with your paint – that is common.
However, make sure you only overlap slightly to avoid putting on excess layers.
Add multiple coats using this same method, waiting at least 20-30 minutes for each layer to dry.
Two or three coats should be more than enough for the average golf cart.
You can apply more coats if you want to create a deeper and more vibrant color for your cart.
Remember, though, that your cart's color will settle slightly differently when it dries, so you may end up with a somewhat lighter color than you anticipated.
4. Finishing Up
After you apply your last coat of paint and you've waited 10 minutes, carefully remove the masking tape on your cart.
You typically wait this shorter time to create better and more distinct lines on your cart.
Now, you can add a coat of acrylic sealant to the surface of your paint after it has thoroughly dried.
This item will protect your cart from weathering damages and create a more glossy style.
Spray it on your cart using the same method you did to paint.
Wait at least 20-30 minutes for it to dry before adding a second coat.
This last step is optional because one coat should be good enough to protect your cart.
However, a second layer will increase the protective power of your sealant and ensure that your cart is safe from weather damage.
It also produces a sharper and more distinctive style.
Now, wait 24 hours for your cart to thoroughly dry before you add any removed parts back to your cart.
This lengthy drying period ensures that wetter areas dry as much as possible.
Keep your painting area closed off as much as possible to ensure that no dirt or contaminating elements ruin your paint.
An example of a Club Car Painting