Golf Cart Maintenance Checklist for Electric & Gas Golf Carts
Golf carts are an absolute must for those long golfing sessions since it just isn't practical to walk the entire distance.
Not only will the ever-increasing fatigue accumulate, but precious time will also be wasted.

All of this will detrimentally impact your play.
A golf cart helps reduce tiredness, saves time and makes sure you can focus on the game instead of walking long, arduous distances.
Furthermore, golf carts can be used for a variety of purposes besides just golf.
All this comes with a minor caveat, though: maintenance.
Golf cart owners can sometimes lax on maintenance since it can be tedious to do, is time-consuming and requires a certain level of dexterity and experience.
However, in the long run, maintenance can be the single most useful skill you would have learned.
Your machine will be in top form and will last much longer than something that hasn't been looked after.
However, doing so can be hard to manage for a beginner.
This is why this guide aims at saving your time by giving you information about the complete maintenance checklist for golf carts.
Beginners can get to know about the basic stuff, and veterans can check to see if their knowledge is up to par.
So, continue reading to learn more.
Basics of Golf Cart Maintenance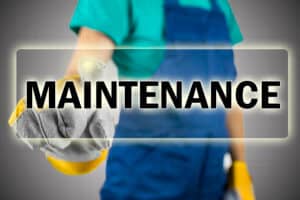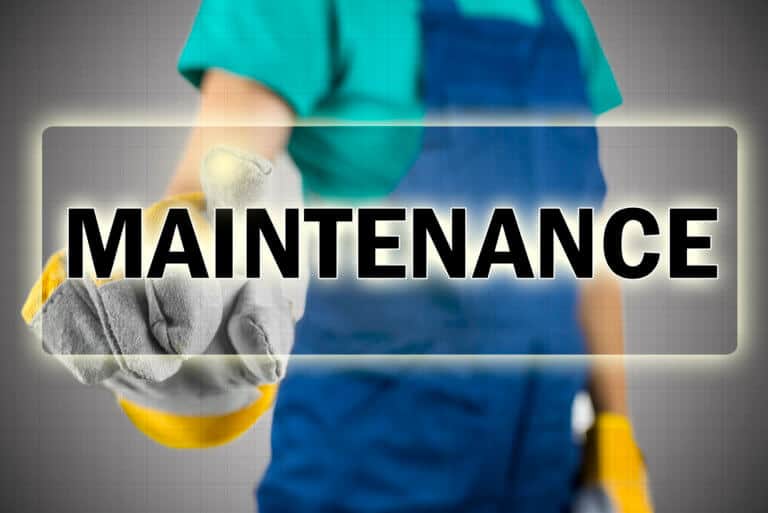 Here are some things you should know before attempting to fix your golf cart.
Gas vs Electrical Golf Carts
The first and most obvious factor to take note of is whether you have a golf cart that has a gasoline-based or electrical engine.
While maintenance is simple on some fronts, it is different in others.
Both engines have their respective benefits.
An electric cart saves money that is otherwise spent on fuel and emits no harmful gases.
However, it offers relatively worse performance compared to a gasoline-based engine.
Gas-powered carts emit gases and are not very environment-friendly but have more power.
Furthermore, these golf carts have an 'on demand' engine.
Basically, the engine turns on when you step on the gas pedal and turns off when you stop pressing it.
This helps save fuel and reduces emissions all the while reducing noise.
To summarize:
Electric golf carts function just like automobiles of the same kind.
Gasoline golf carts offer greater performance at the cost of fuel and emissions.
Golf Cart Seasons & Maintenance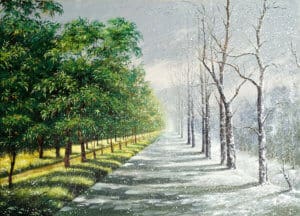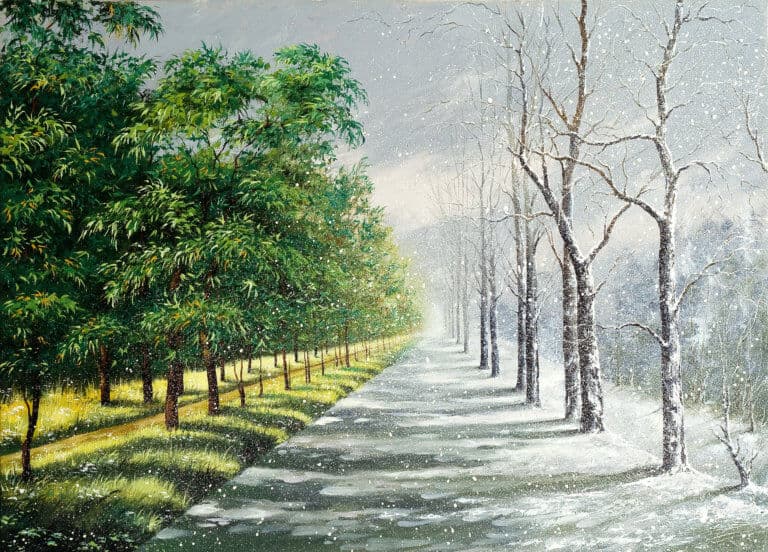 The maintenance of golf carts depends heavily on seasonal changes.
Winter
In winter, it is recommended to take into consideration the nature of your golf cart's engine.
An electrical golf cart requires you to take special care of the battery.
In most cases, the battery is the prime cause of engine failure.
Before storing away the cart, you should charge the battery completely and clean it with an anti-corrosive as well as spray it down with an acid neutralizer.
On the other hand, for a gasoline-based engine, just checking up on the proper engine working will get you through the winter.
Another thing to take note of is that the tires are inflated for a pressure of about 20-25 psi to ensure that you don't have a popped tire right after taking out the golf cart.
Summer
In summer, the first things to check for are flat tires and signs of oil leakage.
Extra care should be taken to ensure that these issues are solved beforehand to prevent injury.
Check tire pressure and inflate them to the level stated in the owner's manual.
If the bushings are worn out, you will also need to replace them.
Check for signs of corrosion in the battery and double-check for any destroyed wires.
The steering should also be adjusted so that the wheel does not feel too loose.
If you have a gasoline cart, inspect the engine semi-annually.
It is advised to replace the spark plug every three years and replace the fuel and filters once a year.
The drive belt should also be replaced immediately if you find a crack or any missing chunks.
Battery Basics
The battery itself is a major cause of cart problems.
Just by taking care of the battery, most issues can be avoided.
The most obvious thing to take note of is proper battery charging.
Electric golf carts use deep cycle batteries that operate differently as compared to shallow cycle batteries.
These are the characteristics of deep cycle batteries:
They can create a strong current of electricity that lasts for a long time.
They are made of electrolytes containing a mixture of water, lead, and acid.
They need regular tuning so that they can last.
They consume a lot of water.
Safety
This is the most ignored piece of knowledge despite its necessity.
Many people tend to forget or ignore safety precautions and end up paying for it.
Be sure to pay good attention to any additional safety measure put into place by the golf cart or part manufacturer.
Here are some general guidelines you can follow:
Make sure to read the cart manuals even if they are tedious or boring.
Wear goggles or a face shield if possible.
Use rubber gloves.
Remove all jewelry or metal objects on your person before starting any work on your cart to avoid sparking the battery.
Confirm the tools and wrenches you use are covered with vinyl electrical tape to prevent the battery from shorting and consequently exploding.
Before performing any maintenance, put the key switch in OFF.
Similarly, the Run/Tow switch should be in Tow/Maintenance position before you start servicing.
When charging the battery, make sure not to leave it on charging overnight.
Frequently check the electrolyte level and add water when necessary.
Work in a well-ventilated space to keep harmful gases from accumulating.
Look for damaged wires and connections.
By being cautious and crafting a proper servicing schedule, a battery can easily last you 6-10 years.
Professional Tuning
Regardless of how proficient you are at managing and repairing your golf cart, problems arise in every kind of machinery.
Hence, even when proper care is taken of the cart, it is bound to have problems at one time or another.
Consequently, it is essential to get your golf cart checked and tuned by a professional at least once a year.
Check-ups by the mechanic will also provide insight into how your cart is functioning overall with complete adjustments or repairs.
If the cart ever has any annoying hiccups, don't be afraid to take it to the mechanic.
Doing so will give you peace of mind and an optimal golf cart.
Guidelines for Golf Cart Maintenance & Repair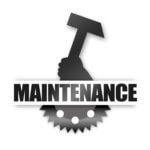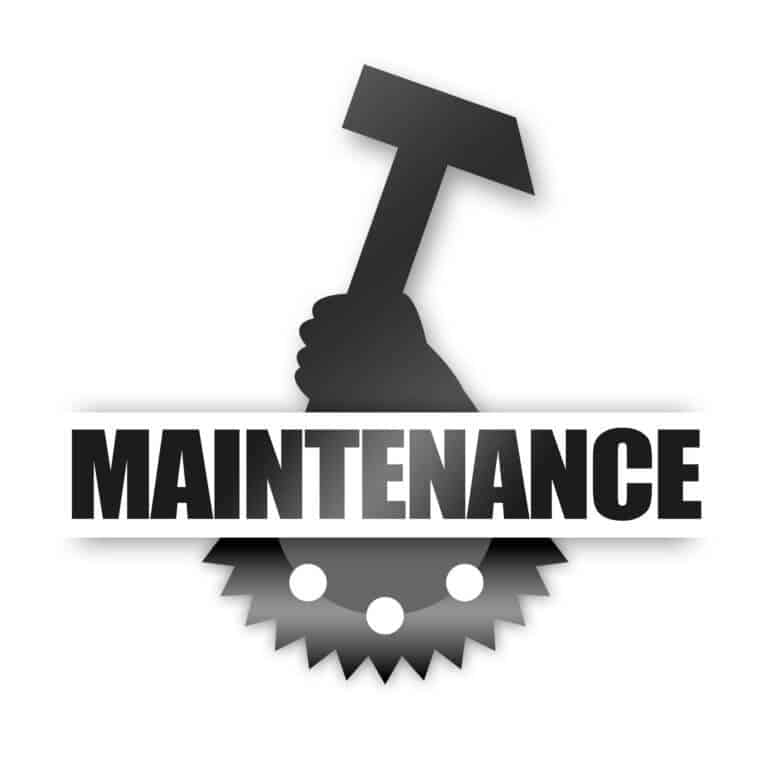 Battery Management
To reiterate, batteries are the component you need to especially watch out for.
They are the cause of most of the possible problems in a golf cart.
Caring for your battery will save you the hassle of encountering and dealing with issues later.
Charging
Charging your battery is as a simple a process as it gets, so why is it on this list?
That's because many golf cart owners unknowingly use the wrong way to charge their batteries.
Overcharging and complete draining should be avoided.
Use these tips for more info:
Read the charger manual before all else.
Use a 15-ampere charging cord.
Charge frequently, even after short trips.
If storing the cart, charge it after 45-60 days have passed.
Charge in a ventilated place.
Occasionally inspect for clogs due to dust or debris.
Don't let your battery completely die out or else it will shorten the battery life.
Charge the battery in the 50-80% range ideally.
Don't charge overnight unless you have a tool that stops charging on its own upon 100%.
Do not add water to the battery prior to charging.
Also, if you ever suspect that the battery is not charging properly or that the connector has malfunctioned, take it to a professional.
Here are some tips to ensure you are charging your battery properly

Battery Cleaning
It is absolutely necessary to clean your battery.
Two main substances can cause faulty functioning of the battery: dirt and corrosion.
Dirt
Dirt can gather from using your cart over time.
Eventually, dirt settles down on the battery, clogging it and reducing the time between charges, i.e., reducing the output your battery gives you.
Letting it accumulate for too long often leads to other issues down the line.
How to Remove Dirt Buildup
Visually inspect for signs of dirt buildup and spray it with water.
Use a standard hose and blot with a towel for cleaning.
If the dirt seems too stubborn, try a heated towel or hot water.
Corrosion
Corrosion is a far more persistent agent to deal with as compared to dirt, but there's nothing some neutralizing chemical can't fix.
During the charging cycles, deep cycle batteries release varying amounts of water, acid and hydrogen gas.
Over time, this acid gathers up and causes damage to the frame and other parts it comes into contact with.
Furthermore, corrosion causes resistance in the battery cables, consequently producing heat which may even melt the battery terminals.
By leaving it be, your battery can stop working before it is meant to.
How to Clean Corrosion
Cover any electrical components prior to spraying or cleaning them.
Tighten any loose vent caps.
Use a store-bought neutralizing solution or make one on your own.
Battery cleaning should be done over rocks, gravel or dirt.
Pour a good amount of the solution on batteries and leave it for about 2-3 minutes.
Rinse the neutralizing solution with clean water.
Dry with a cloth or towel.
If any spots still remain, do the above procedure again.
Clean the terminals of the battery using a post and terminal cleaner.
Use terminal protector on the battery terminals.
Reconnect the terminals.
A store-bought cleaner will be perfect, but you can just as easily make your own using standard materials.
Just take some baking soda and water and mix them to form a simple homemade neutralizer.
The ratio to be followed is one cup of baking soda for each gallon of water.
Make an amount that suits your needs.
Additionally, if any resistant or solidified acid remains, you can use an old toothbrush to scrub off those stains.
It is recommended to wear some form of eye protection and rubber gloves when cleaning the battery.
An Example Of Cleaning Battery Corrosion
Battery Watering
Golf carts use a considerable amount of water throughout their lifetime.
Lots of water is needed for them to function well.
However, a failure to follow the instructions and pouring an incorrect amount of water can actually cause more damage than benefit.
Inside the batteries is a solution composed of electrolytes and water.
It keeps the current flowing and uses water because of the charging process.
Filling water is a fairly straightforward process, but you just need to take heed of a few things.
Use these do's and don'ts to see what you should and shouldn't do.
Do's
Use a water gun or battery watering system since both stop automatically when the appropriate water level is reached.
It is best to fill water only when the batteries need it.
Charging batteries increases the electrolyte level, so adding water should be done after charging.
The amount to fill is ½" over the plates and ¼" to ⅜" below the vents.
Use distilled water only.
Don'ts
Overfilling will allow the electrolytes to flow out while charging. Always look into holes to check the water level.
Never use less water. This causes sulfation to occur in the battery. This means the plates will not be covered by water during charging and may sustain permanent damage from the process.
Never use tap water for your battery. Tap water has many impurities that can prove to be detrimental.
An Example On How To Properly Fill Your Electric Golf Cart Batteries With Water
Battery Testing
A hydrometer is a prime recommendation whenever you need to check the charging state of each individual battery cell.
A hydrometer operates using the relative gravity of a cell.
The density of the electrolyte fluid is measured via its specific gravity.
In this case, a higher specific gravity indicates a higher state of charge for a cell.
Use this meter every now and then to test for any inconsistencies.
Here is a hydrometer from Amazon for battery testing that has great reviews.

EZRED SP101 Battery Hydrometer, Factory
BATTERY HYDROMETER: This battery tester is made to stand up to tough treatment in service stations & garages. It's designed so that both customer & technician can see the state of the battery acid..Fit Type: Universal
RUGGED & EASY TO USE: This hydrometer makes reading & understanding battery levels easy, accurate, & quick, with no difficult float reading & no temperature tables required.
ACCURACY & RELIABILITY: With a range of 1. 100 – 1. 300, you can confidently know the state of charge for the battery cell. Great for use by professional battery techs, mechanics, or anyone else.
INNOVATION AT ITS FINEST: We make high quality hand tools & accessories, tool organizers, ratchet sets, LED flashlights & work lights. We specialize in tools for battery, heating & electrical work, for both the professional tradesperson and home DIY'er!
THE EZRED DIFFERENCE: Leading with innovation, our focus is to design, manufacture & deliver the most functional & durable professional grade tools & lights. Get the job done with EZRED tools!
Battery Replacement
Contrary to what many people think, batteries should be replaced all in one go.
This means that you shouldn't be using an old battery with a newer one.
This is because if you place a new pack with an older battery, the older one will affect the new one and reduce its life.
What happens is that the older battery takes longer to charge due to its worse condition and since the new one is charged along with it, it gets damaged due to being overcharged.

Tires
Tires are the lifeline of any vehicle.
Regardless of how powerful or efficient a vehicle is, without the accompanying tires, it will be useless.
Poorly calibrated tires will do more harm than good.
In addition to being a risk, you will lose out on precious time.
Don't let your tires impact your play.
The tire pressure should ideally be checked frequently.
This is because partially deflated tires wear out quicker, decrease the cart's range and even consume more energy.
The recommended pressure to maintain is present on the tire's sidewall.
A proper toe-in indicates that the front wheels point a bit inward to lessen wear and tear.
If your cart is suitable for street use, purchase tires that are street legal.
Alignment is vital for the cart's performance and long-lasting tires.
If a small or large obstacle such as a pothole, bump or curb is hit with the cart, it is wise to thoroughly inspect your cart and make adjustments if necessary.
Remember these main points about a tire:
Over-inflation can wear out tires quicker than usual.
Under-inflation can impede the regular movement of the cart.
Common Questions About Golf Cart Tires
Lubrication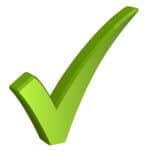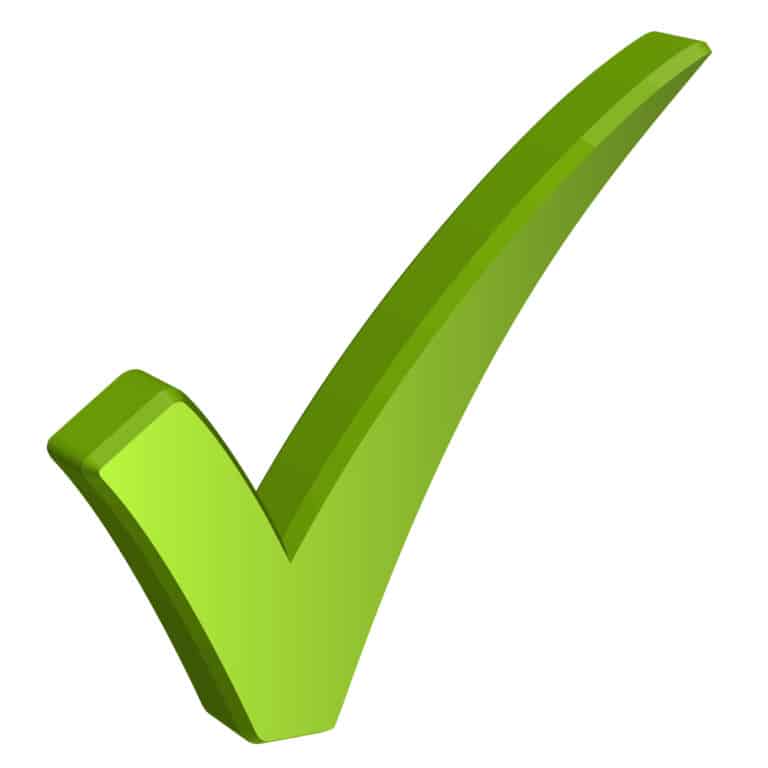 Lubrication is just as important to the normal functioning of a golf cart as battery management or steering calibration.
It is vital for many different parts of the cart. It is one of the reasons why technicians lubricate everything after checking for other problems.
This should be done depending on the necessity.
As for when to specifically lubricate the cart, consult your owner's manual for more information.
This is a general rule to follow:
Check your rear axle differential for oil within.
Put your finger in to see if it draws any oil.
If the oil is leaking, fill the hole with a grease gun.
Steering
Steering is also a frequent point of failure, but what many users fail to distinguish is whether or not their steering is defective.
Each year, the pinion and steering wheel rack should be equally greased.
Also, inspect the steering system to check that all bolts are tight and if there is any visible sign of wear and tear.

Lights
Lights are another seemingly mundane but incredibly important part of street-legal golf carts.
The places to look out for are all lighting parts of the cart like headlights, taillights and indicator signals.
In the case of a lighting failure, the first thing to check is the 12-volt fuse in the cart.
Normally, the owner's manual will give you the location of the said fuse.

Gauges
Gauges and meters tell you stats about your car.
They are especially useful in determining if everything is functioning correctly.
However, as the overall charge of the battery decreases with time, so does the accuracy of these gauges.
It is recommended to use a battery load tester to get a more precise measurement.

Mirrors
Various street-legal golf carts also have side mirrors and wink mirrors on the windshield that become loose with time.
The solution is simple: tighten the screws used to fix them in place.
Don't tighten them too much, though, as excessive force might damage the screw hole, preventing the screw from locking in.

Brakes
Weak brakes can cause unexpected accidents and/or injuries when you least expect them.
Since golf carts travel at around 20-25 mph, having a reliable braking system is a must.
It is recommended to examine the hydraulic brake fluid, brake shoes, drums and cables every few months.
Dragging the brakes risks overheating the engine and giving rise to other potential problems.
It is best not to be careless since engine-related problems are much harder and costlier to fix than brake-related issues.
Here are some pointers to go by:
Give your golf cart a minor push when it is parked. If it does not move a millimeter, the brakes are too tight. If it moves with little effort, the brakes are too loose.
Notice how the brake pedal feels. If it feels lower or looser than normal, get it checked.
Listen if the brakes sound squeaky or wonky.
Inspect the brakes visually to see if they are dragging. Time to swap them out if such is the case.
Even if everything is perfect, it is still advisable to have the brakes serviced annually.
Final Thoughts
Golf cart maintenance does not need to be a hassle.
Instead, it can be something fun and productive all while helping you save a few bucks from constant professional care.
So, be it a heavy golf cart user or the average Joe, anyone can benefit from learning how to do proper maintenance.
In the long run, maintenance will be a very helpful skill in keeping your golf cart in the optimal state.
Just be sure to take it for professional tuning and adjustments every year and your machine will last as long as it can.