You've spent all that money buying a high-quality golf cart, so it's understandable you want to get peak performance out of your vehicle.
We get questions all the time about how cart owners can make them go faster, turn better, and last longer.
There's an entire industry around golf cart enhancing to help owners turn basic carts into dream machines.
Modern carts are a far cry from the first golf carts that came to market decades ago.
Now, they come with better options, electronic systems, and comfort than ever before.
Still, even with all of the available options, most cart owners want more speed.
Today, we'll talk about how choosing the right sized tires can help you cart go faster and some of the other benefits that come along with the upgrade.
Will Bigger Tires Make My Golf Cart Go Faster?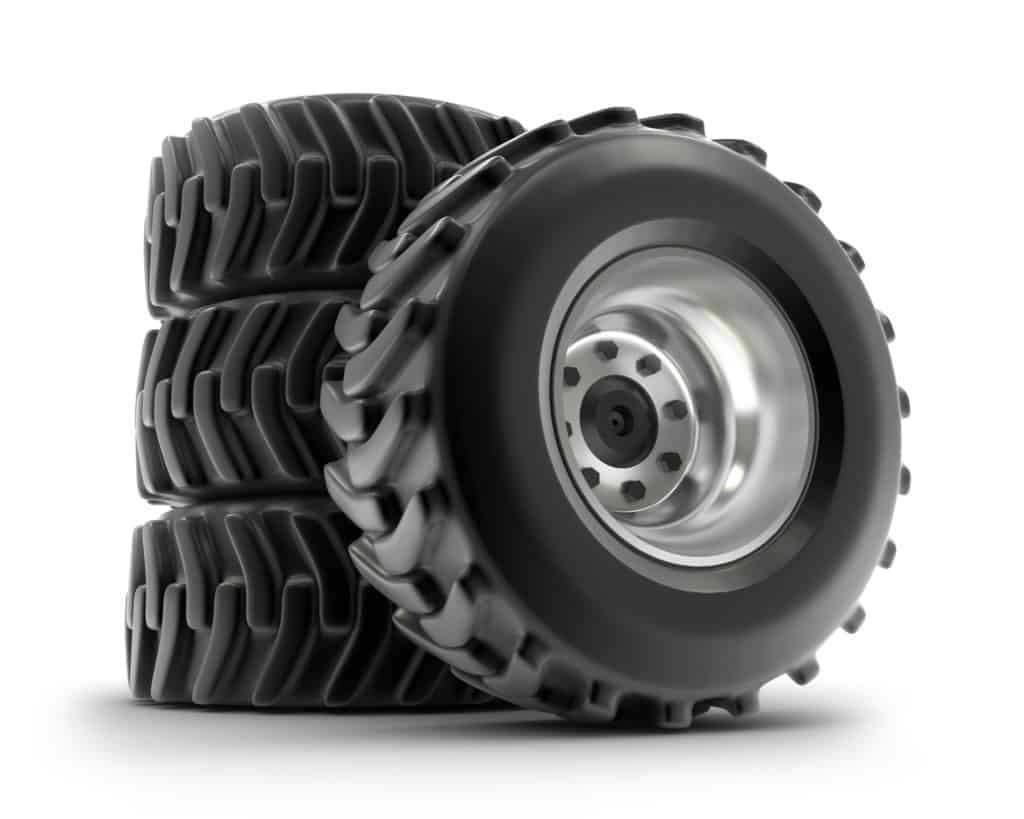 The Effect of Larger Tires on Golf Cart Speed
Getting better and, importantly, larger tires on your golf cart is one of the best ways to add speed without breaking the bank.
You can spend a fortune on a custom motor that will make your cart fit for the racetrack.
However, if that's not want you want, tires are a more efficient way to go about getting a speed boost.
It's common for golf carts to come stock with 8" tires.
Larger tires, for example, tires over 20", with give you a very noticeable increase in speed.
Most drivers report they get an extra 4mph with larger golf cart tires installed.
The larger surface area means more ground is covered on each tire rotation.
Larger tires make your cart move faster because they add more leverage to the mechanical movement of your golf cart.
The resistance in the axle goes down and it doesn't have to work as hard to get you moving.
That means with the same amount of motor power, you'll go a good bit faster with the new, larger tires on.
Larger wheels also experience less resistance as it rolls through potholes and over rocks and other debris.
That makes it easier for vehicles to stay at high speeds over various terrains.
One thing to be aware of is that after installing larger golf cart tires, you'll notice an effect of low-end torque.
That's because it takes more power to turn the larger tires than the original smaller cart tires.
So, bigger tires may mean slower initial acceleration as a tradeoff for higher top speeds.
Of course, where you're driving your golf cart will have an impact on performance.
It's a good idea to consult an expert to talk about things like climate, the amount you'll be driving, and other considerations before you upgrade your tires.
They'll be able to recommend larger tires with the right tread that will give you the speed you're looking for but also keep durability in mind.
Maintenance is Key to Speed Performance
There are things you need to do before worrying about tire size to make sure you get the most speed out of your cart.
Failing to properly maintain your tires and the rest of your golf cart will negate all of the speed benefits you'll get from the larger tires.
The weight of your golf cart has a huge impact on speed.
A golf cart professional can give you tips on what you can take off of your golf cart to make it lighter and faster.
You also need to make sure your tires always have appropriate air levels to keep them fast.
Low air levels will make it harder to reach faster speeds and stay there because your motor has to work harder.
Some Things to Consider
You need to make sure your golf car is kitted correctly to fit the larger tires.
It's great if you can find larger tires to fit.
It's possible to install them by yourself with little trouble.
However, sometimes the tires are too big for your current cart frame.
For many cart owners, that could mean you're going to need a lift to make room.
You'll also need to be aware of how larger tires will affect your maneuverability.
At higher speeds, you need to be conscious of the fact that it may be harder to take sharp turns.
Make sure you spend the time to get used to driving your golf cart at higher speeds to keep yourself and your passengers safe.
Most of all, enjoy your custom high-speed golf cart!
Not only do larger tires look great, but you'll love the way your cart performs with this effective upgrade.
Why People Want Faster Golf Carts
Sure, most golf carts are still on the course, but millions of Americans use golf carts to get around their communities.
Whether they live in a private community or a beach town, in places around the country, it's common to see families zooming to dinner in a golf cart or parking in front of the grocery store to grab some food.
We're using them in our every day lives more and more.
People use golf carts for hunting, leisure, racing, and other activities.
So, it's no wonder we all want a bit more performance.
You want to make efficient use of your time, and that means getting from Point A to Point B faster.