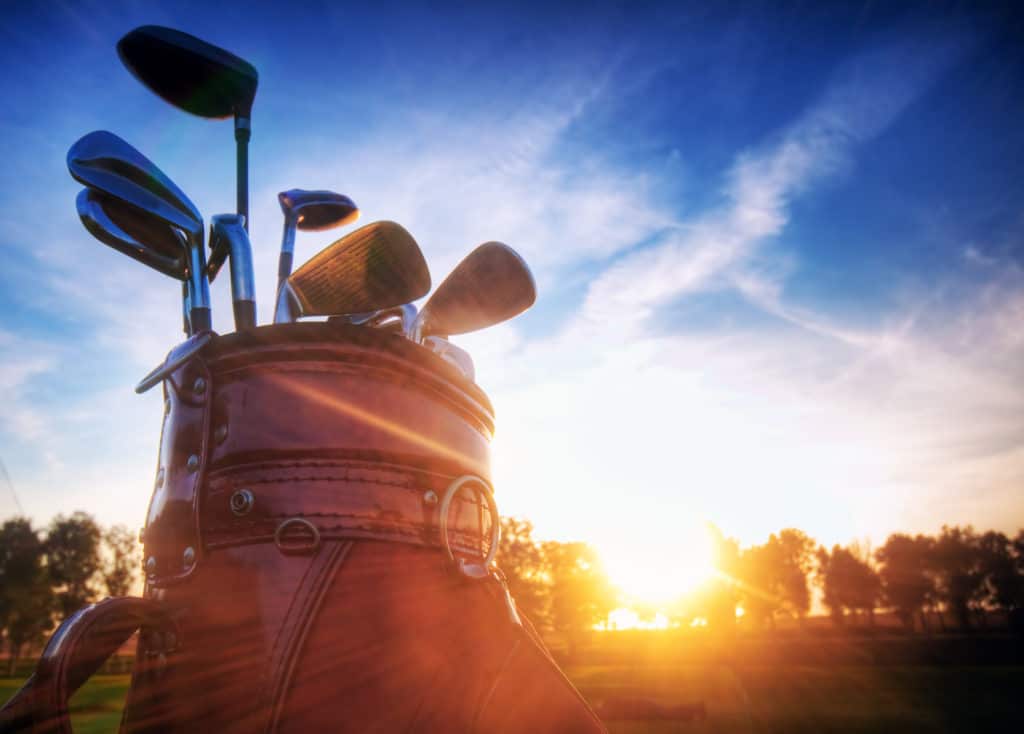 It's easy to clean golf club, easy to clean a golf cart, and even easy to clean your golf shoes.
One aspect of your golf equipment that never gets enough attention is your golf bag.
Cleaning a golf bag can be a bit of a project, but it is one that is worth doing.
Golf bags get quite dirty.
If they are kept at your club, on your cart, or in your garage, you will eventually find a time that cleaning your golf bag makes sense.
In this guide, we will break down how to clean both the outside and inside of your golf bag.
Step By Step Guide To Cleaning A Golf Bag – Exterior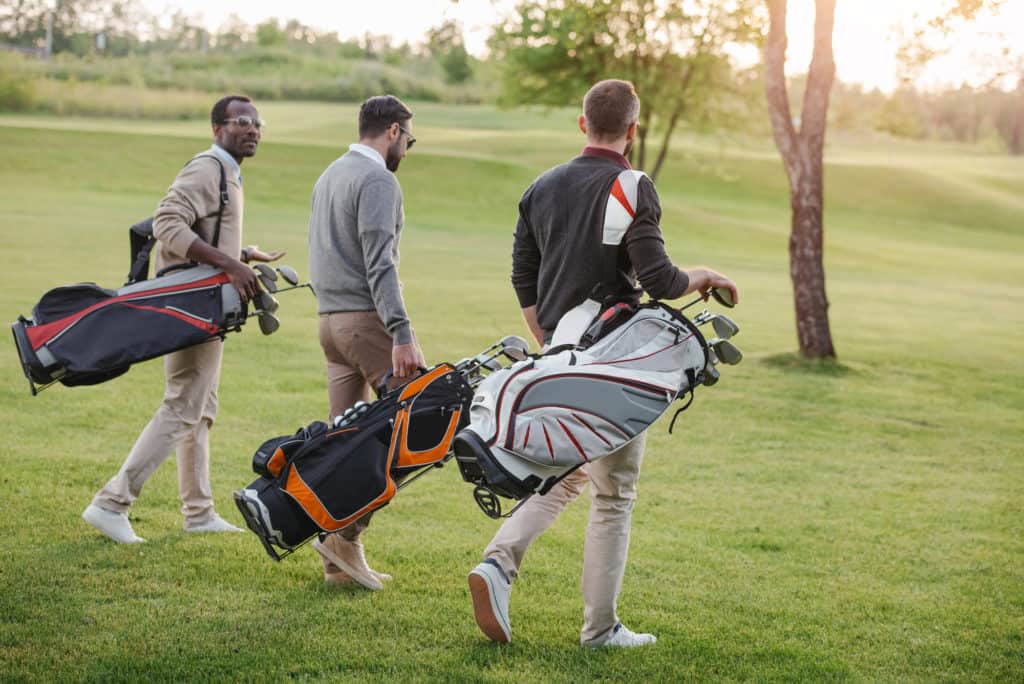 The steps to cleaning your golf bag may vary depending on the style of your golf bag.
This is a general guide that will help you to get your bag in top condition again.
Step 1: Empty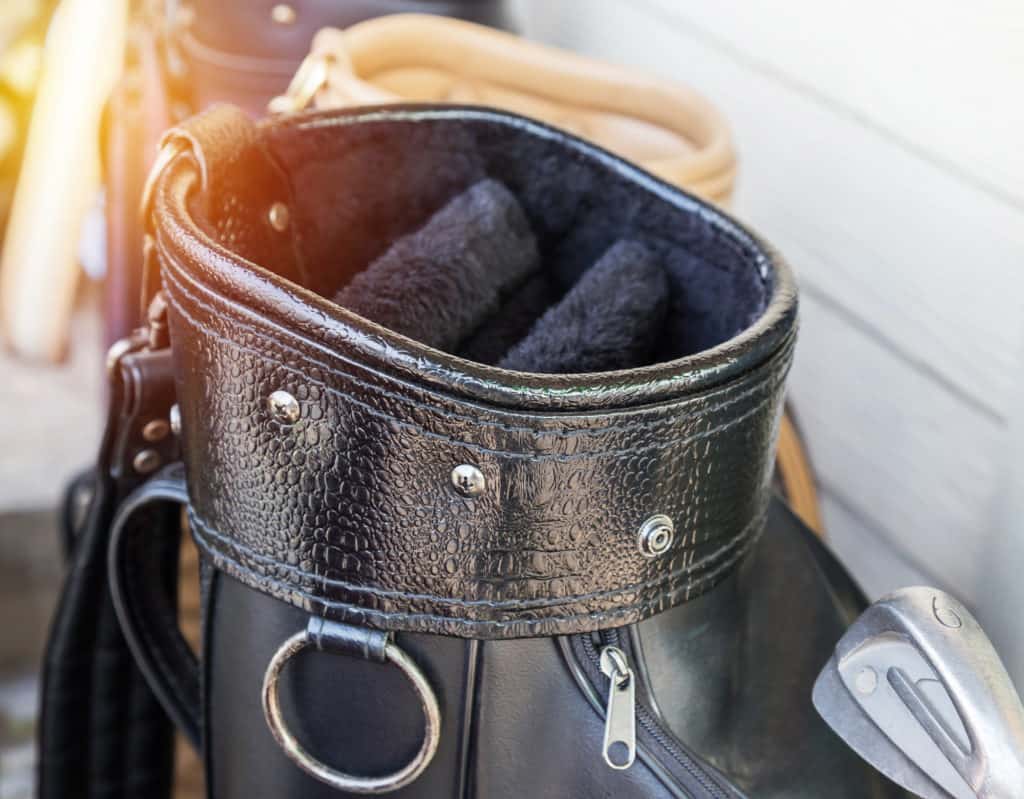 Before cleaning your bag, you need to empty all the contents.
Take off any towels that are hanging on the bag.
Remove all the contents from all of the pockets on the golf bag.
When you are finished, you should have everything entirely out of the golf bag.
If you have clips or bag tags on your golf bag, go ahead and take those off as well.
Step 2: Spray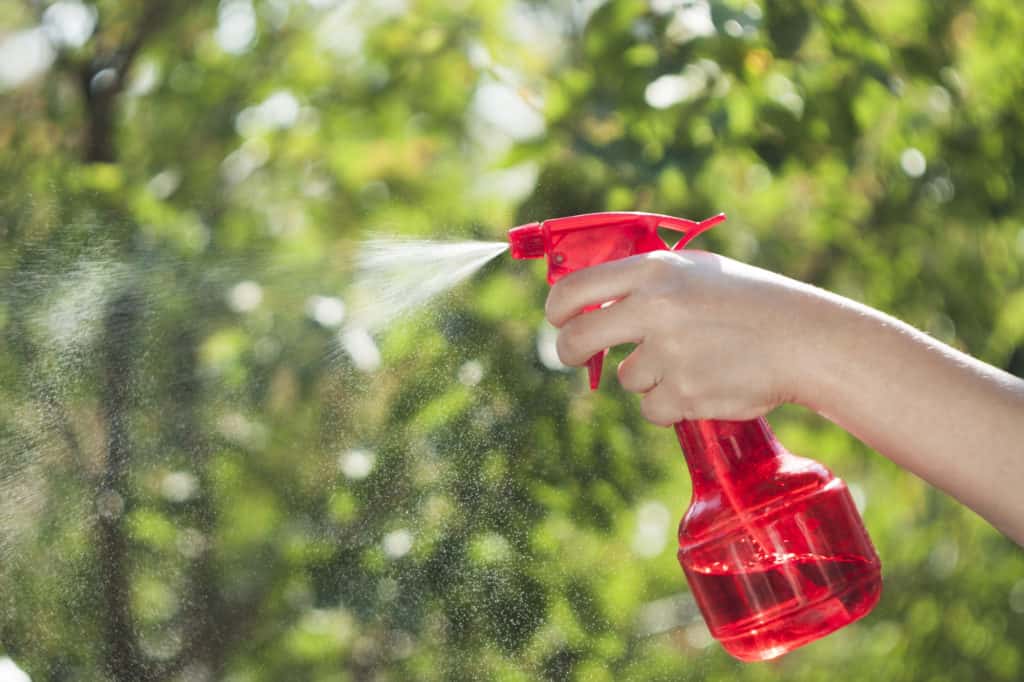 Get a small spray bottle of water and lightly spray down your golf bag.
You do not need, nor want, the golf bag to be completely soaked.
You just need a light spray to start getting some of the dust and dirt off the bag before scrubbing.
Step 3: Scrub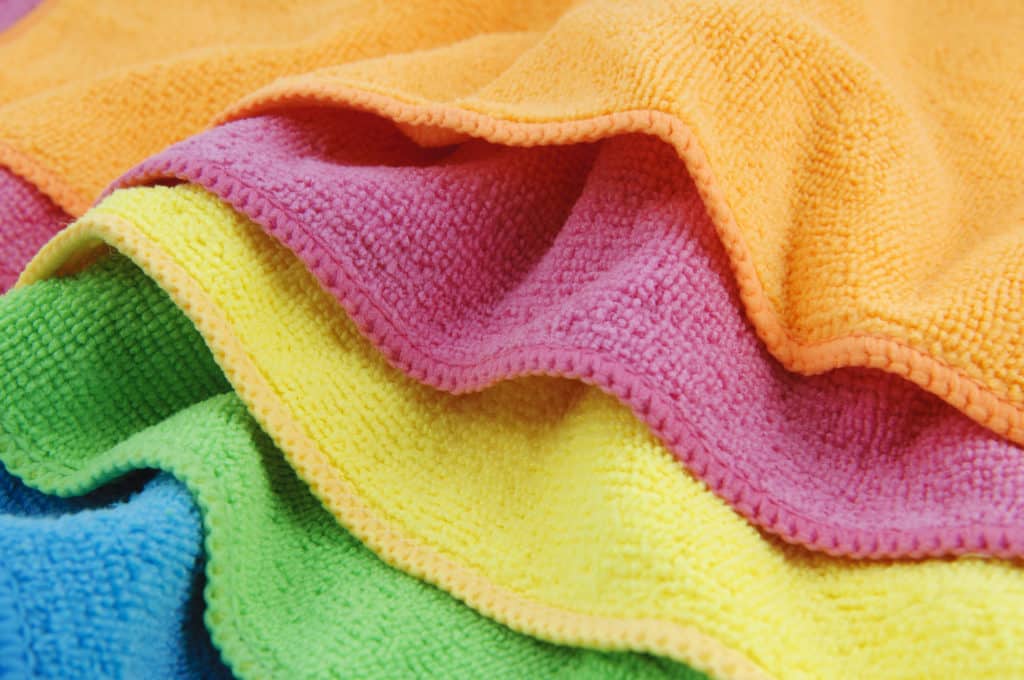 Next, you will want to get a microfiber cleaning cloth or rag of some sort to start scrubbing your bag.
Dip your rag in a mild soap/water solution.
You can use something as gentle as Dawn dishwashing soap.
You really don't want to use a brush when you begin scrubbing as it may damage the fibers on your bag.
If you have a very soft bristle brush, it could potentially work.
However, a microfiber cleaning cloth should work just fine.
Make sure you scrub the top of the golf bag where the clubs are continually coming in and out of your bag.
Clean the area in and around the stand on your golf bag.
Clean the straps and handles on the bag as well as the fabric.
Step 4: Rinse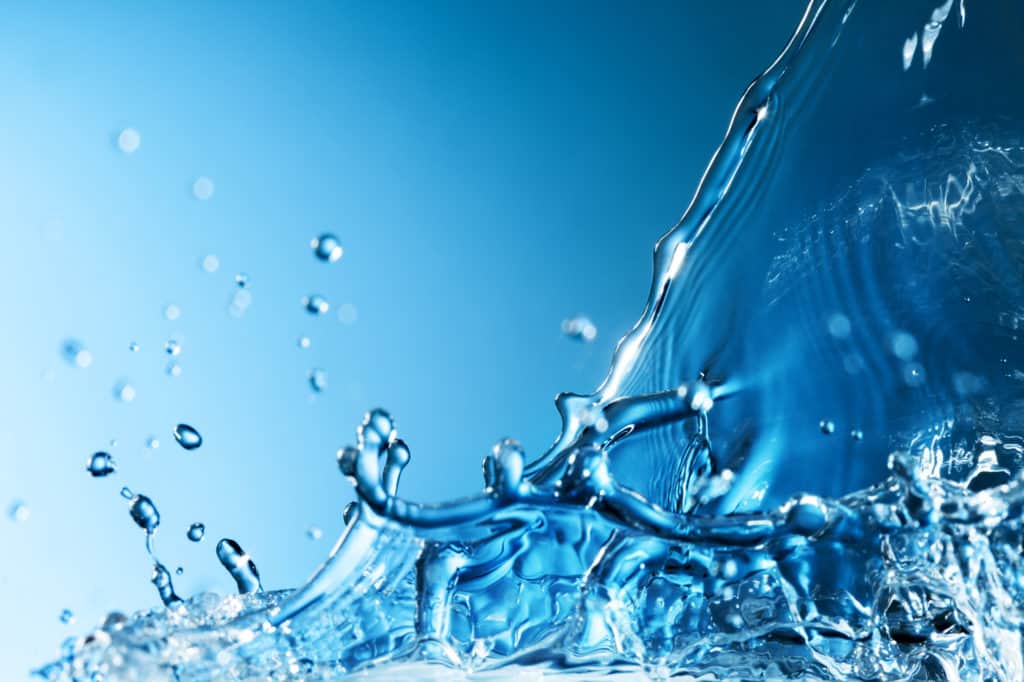 Now that your golf bag has been wiped clean and scrubbed in all areas, it is time to start rinsing.
Again you will not want to soak your golf bag if you can help it.
Indeed, the entire bag will be wet, and that is completely fine, but you want to keep this to a minimum, so it doesn't take so long to dry.
Use a small spray bottle when rinsing the golf bag down.
Step 5: Dry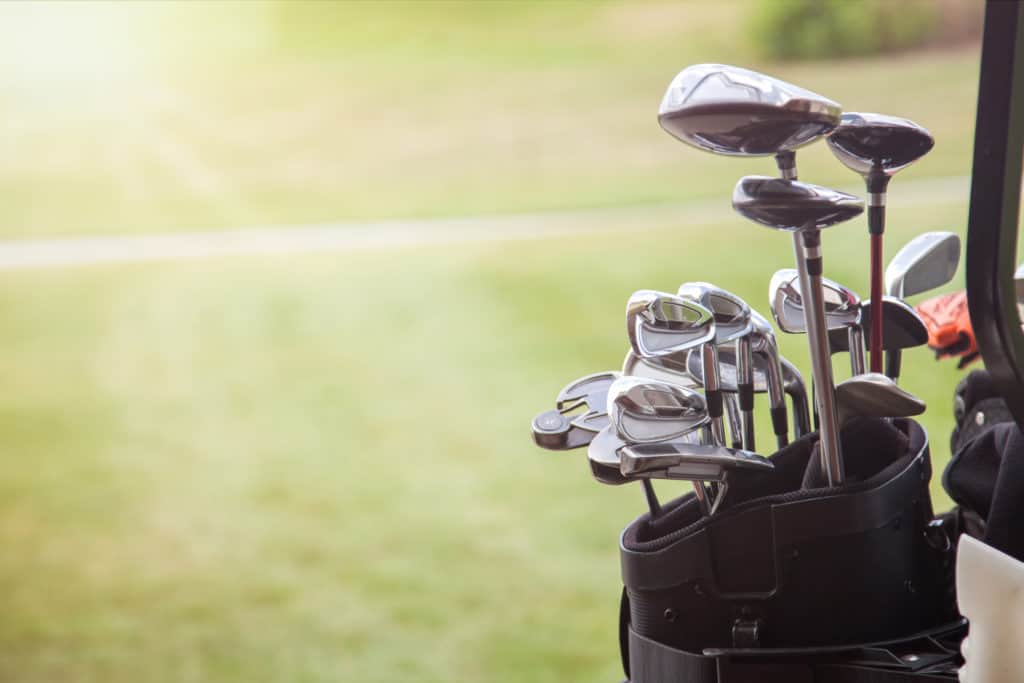 The last step is to make sure your golf bag dries completely before you put everything back in.
You may be inclined to put the golf bag out in the sun, but that could end up making it lose a bit of its color.
The best place to dry the golf bag is outside in a breeze, not in the sun.
Try to make sure you clean your golf bag on a day where it is not raining.
It could end up taking a day or so for your golf bag to dry completely.
Make sure you don't take this project on when you have an afternoon tee time.
Once the bag is dry, you can put your equipment back in your golf bag, or you can move on to the next step of cleaning the interior portions.
Step By Step Guide To Cleaning A Golf Bag – Interior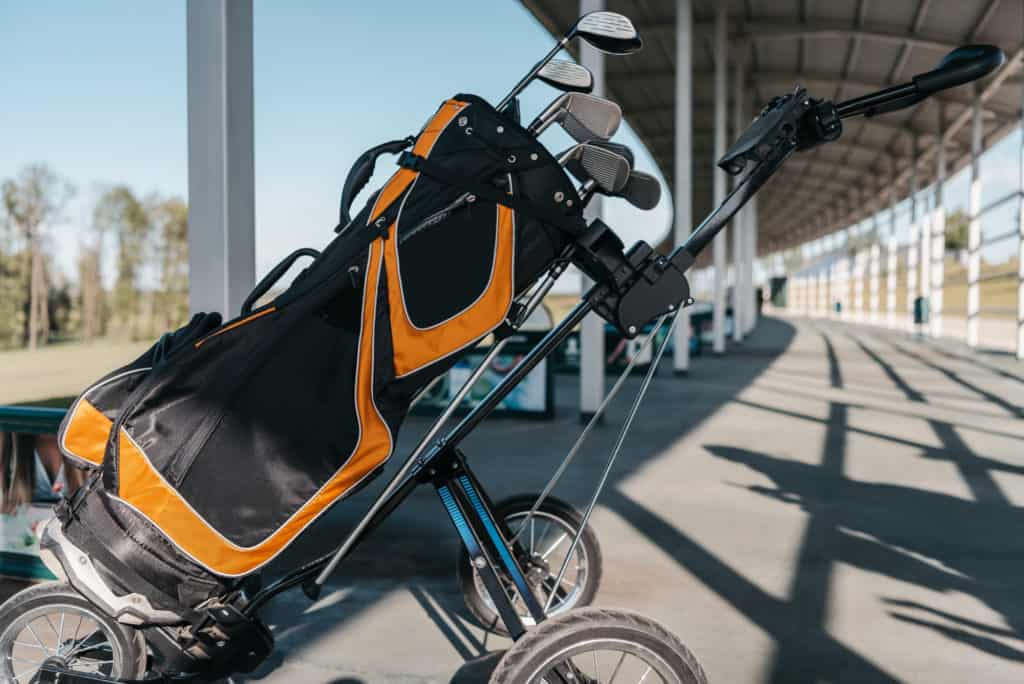 Now that the outside of your golf bag is looking perfect, you really should work on the inside.
Every time you play golf, you end up getting small bits of dirt and grass at the bottom of your golf bag.
You will soon find out how much sand can accumulate inside a golf bag.
It can be quite hard to believe.
Some golf bags will be easier to clean than others when it comes to the interior.
This guide will give you a general overview of how to clean most golf bag interiors.
Step 1: Empty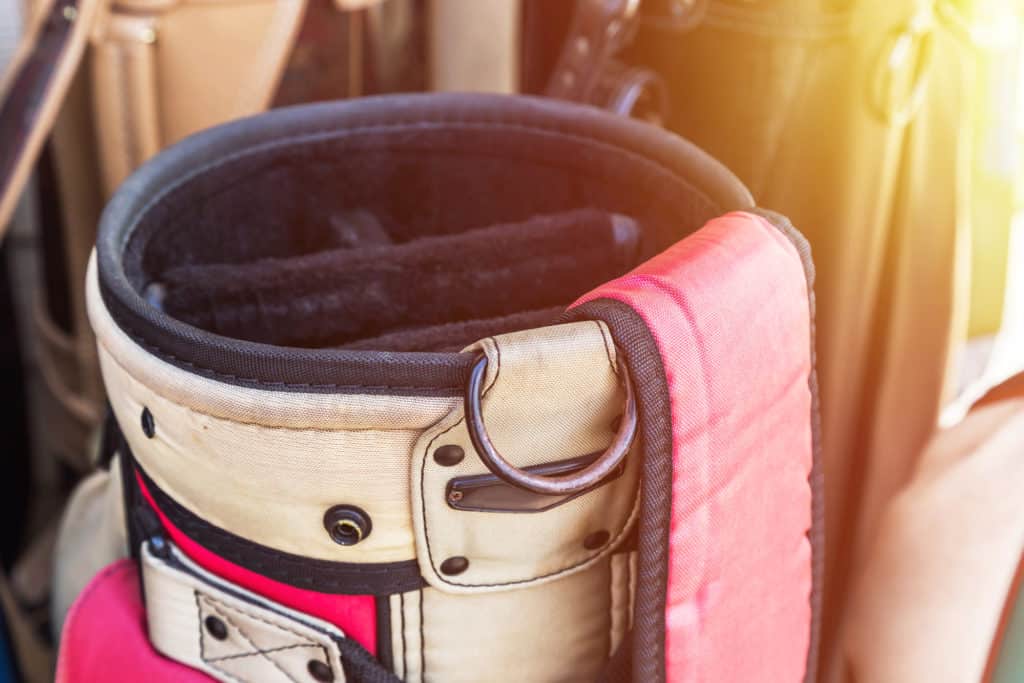 The first step is to make sure your golf bag is empty.
If you have already just finished cleaning the exterior, the bag should already be empty.
Now you need to take your golf bag and tip it over.
Do this outside if possible.
Usually, a good amount of sand, dust, dirt, and who knows what else will come flying out.
Step 2: Vacuum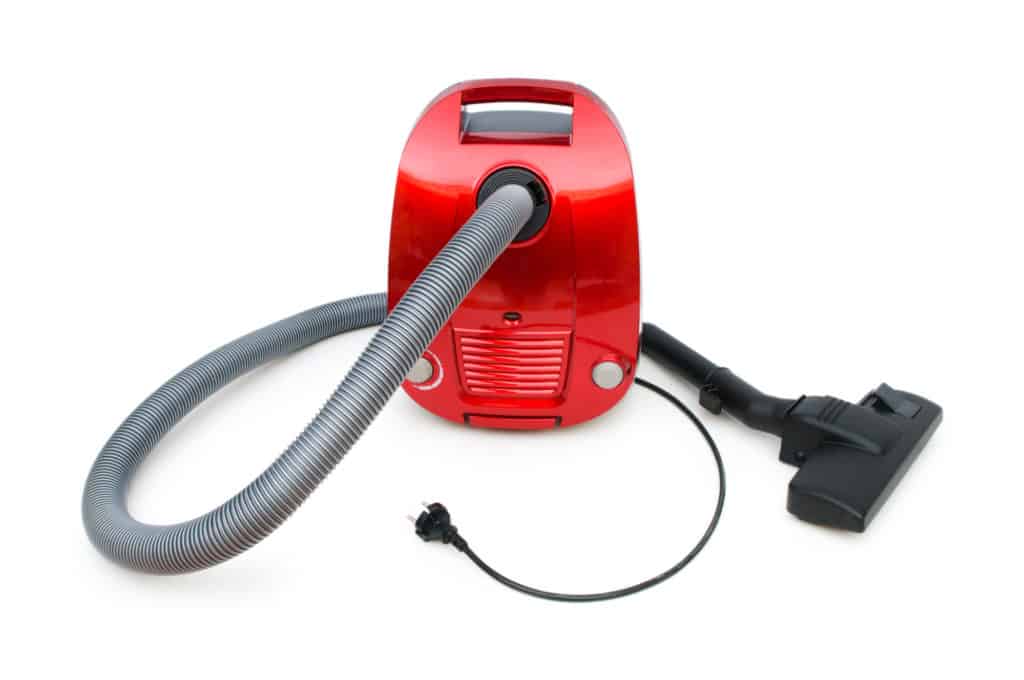 Now it's time to grab the vacuum.
You will want to use those attachments on the vacuum to clean out each pocket.
Try to flip the pockets inside out where possible and make sure you are getting all of the dirt and grit out.
The pocket where this is most important is the valuables pocket on your golf bag.
This is the spot you are most likely to put something like your phone, and if it's filthy, it won't correctly protect a phone or watch.
If your vacuum can fit down to the bottom of your bag, then that is great; if not, just really try and make sure you shake and empty that bag when it is flipped over.
Step 3: Wipe Down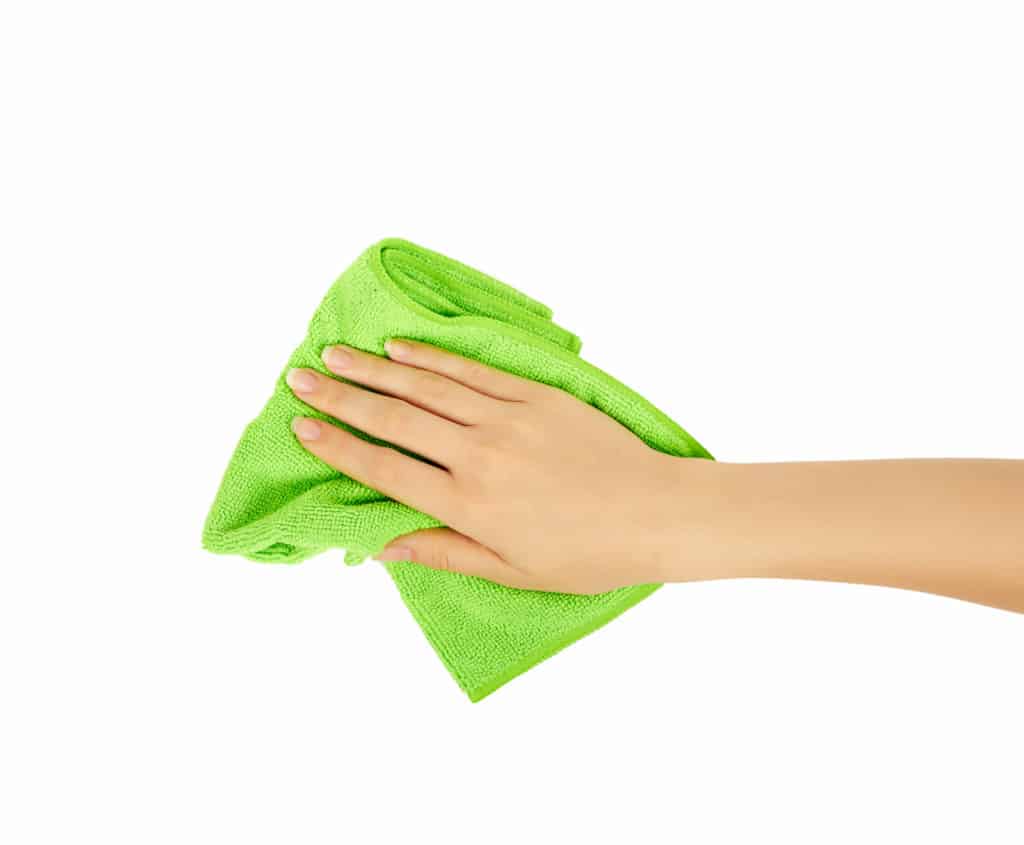 Once you have the golf bag vacuumed, cleaned, and emptied, you can take a wipe and start wiping down the inside of the pockets.
Although vacuuming is great, it is not the same as actually cleaning the pockets.
You can use a variety of products for this job; just don't use anything that is very abrasive as it is not necessary.
Step 4: Dry Wipe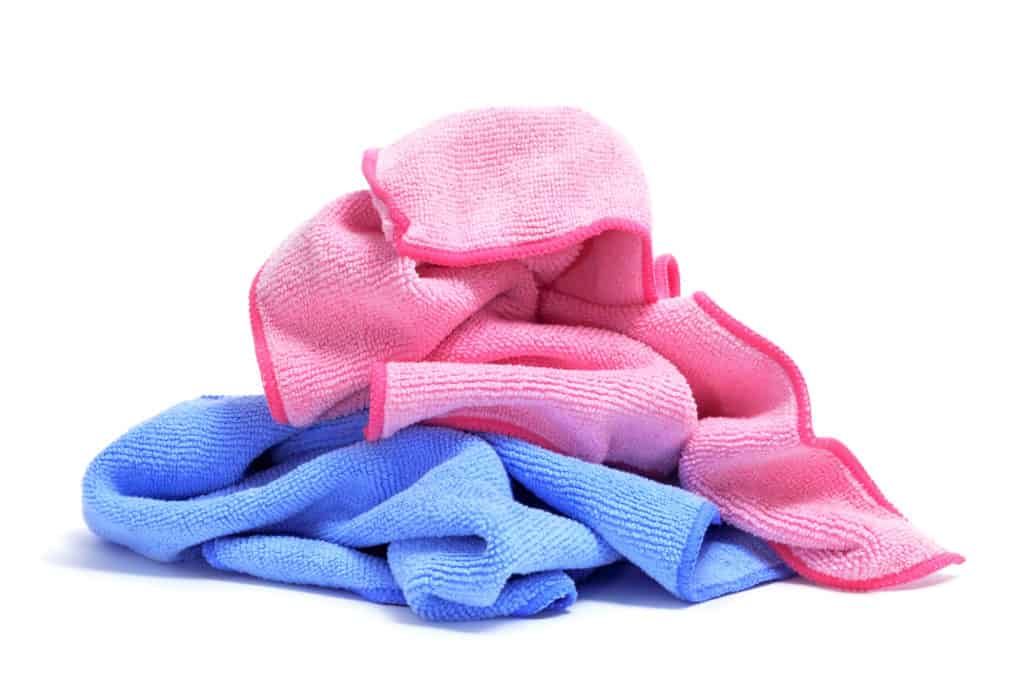 Now that the pockets are all clean, you can take a dry microfiber cleaning cloth and wipe them all out one more time.
If you find that your towel is coming out dirty, you may need to touch up a few spots.
You can give the pockets a bit of time to dry if necessary before moving to the final step.
Step 5: Refill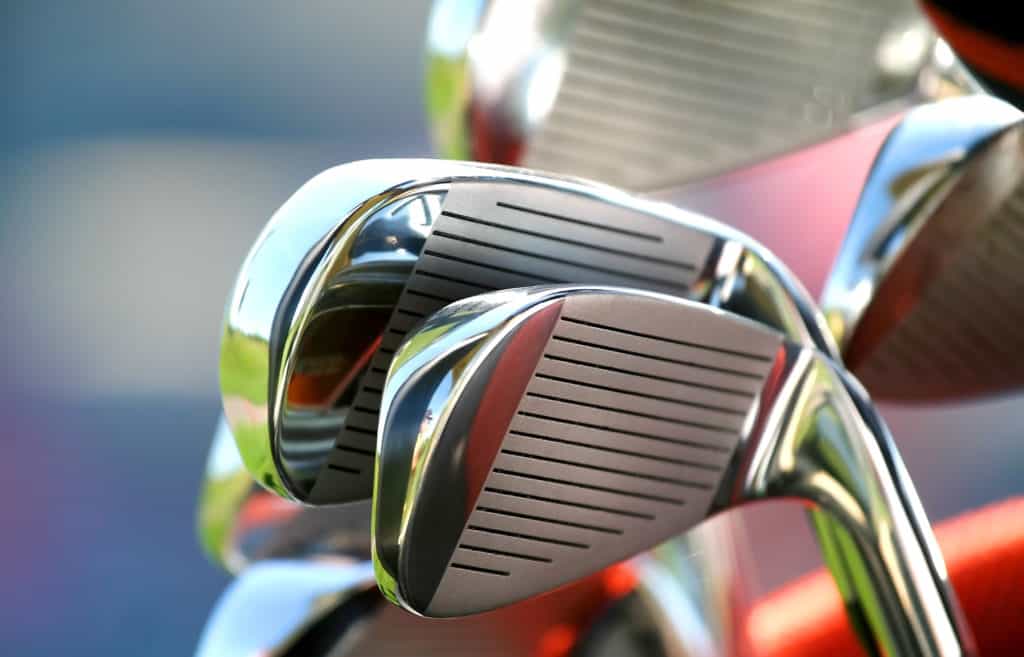 This last step may seem rather self-explanatory, but there is something you should consider.
With all the time and effort you just spent cleaning your golf bag, maybe you should think about how it is all put back in.
Even better yet, maybe you should clean all the components that are about to go back in your bag.
This way, you know that you are not just loading a clean bag with dirty equipment.
Cleaning The Components of the Golf Bag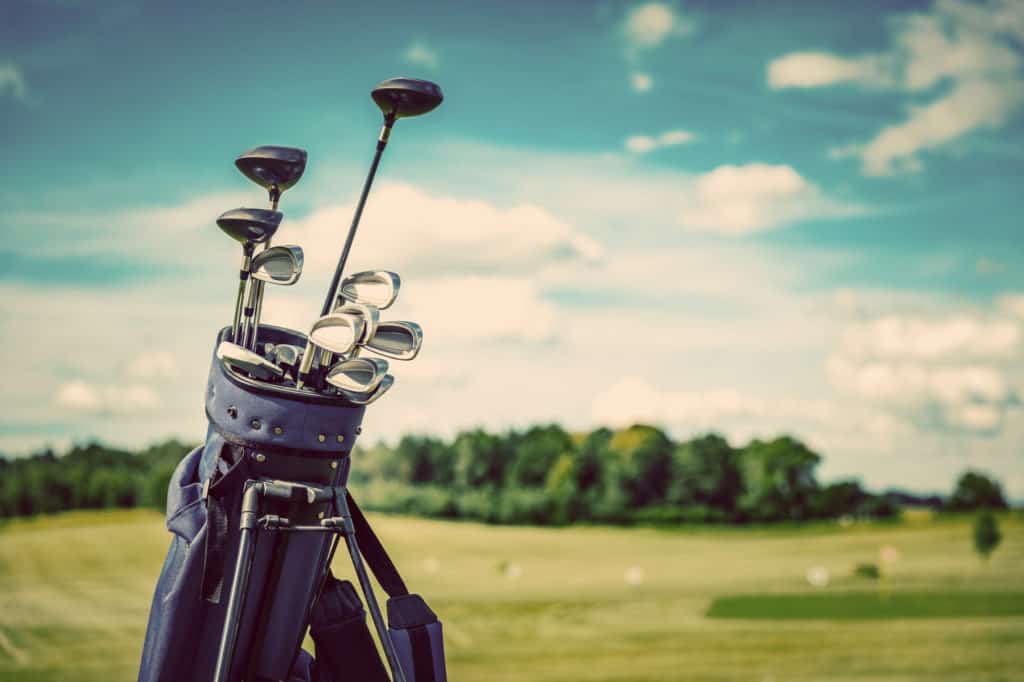 Now that you know how to clean and take care of your golf bag properly, it is a shame to stuff it with a bunch of dirty things.
This is a great time to go through the components of your bag and determine what you need and what you don't need.
Here are some things to remember to clean before putting everything back in your bag.
Clubs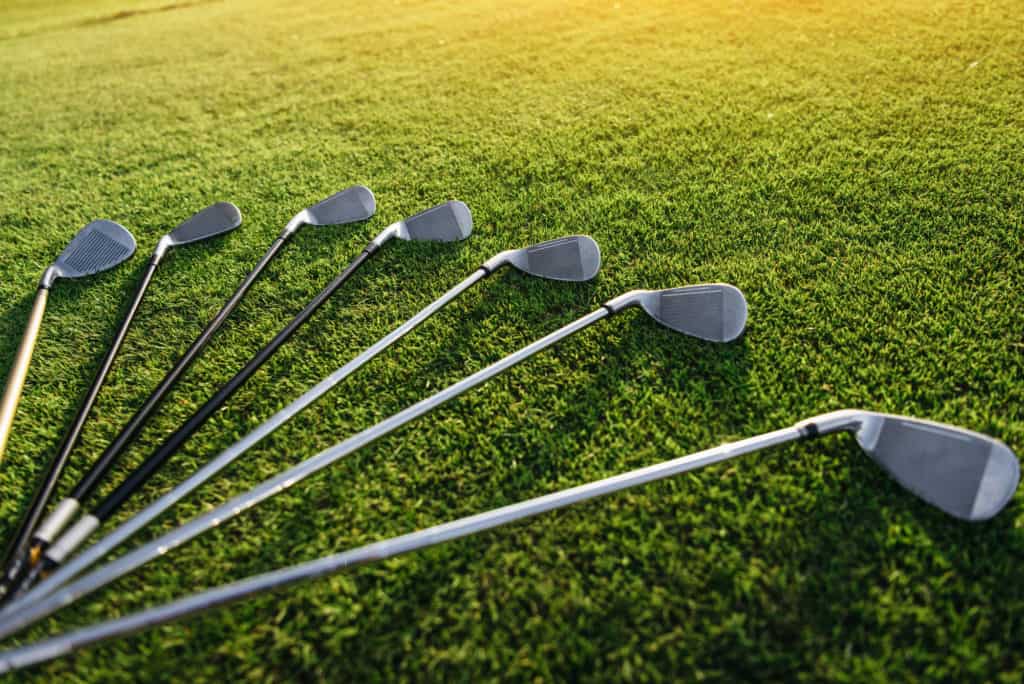 While you have that soap and water out, it is a good time to do a thorough cleaning of your golf clubs.
With the club, you are mainly going to want to focus on the clubhead and the grip.
The golf club head is easy to clean with a small brush.
Some people will use a wire brush to scrub the club, but if you do that too much, you will see some damage.
You do not need a firm brush, just a simple cleaning tool, and a golf tee to get those grooves clean.
Use a handtowel with soap and water to clean the dirt out of the grooves.
If you have ever played golf at a high-end country club, you will notice that the workers always just use a towel to clean your club heads, it works quite well.
Grips do not get cleaned often enough.
Most of the time, soap and water on a towel will do just fine.
Your hands get lots of dirt, sunscreen, and oils on them throughout your round.
If you don't wash your grips, often, the grips will soon deteriorate and leave you having to replace them.
If by washing your grips, you get a few extra rounds out of them, it will be completely worth it.
Towel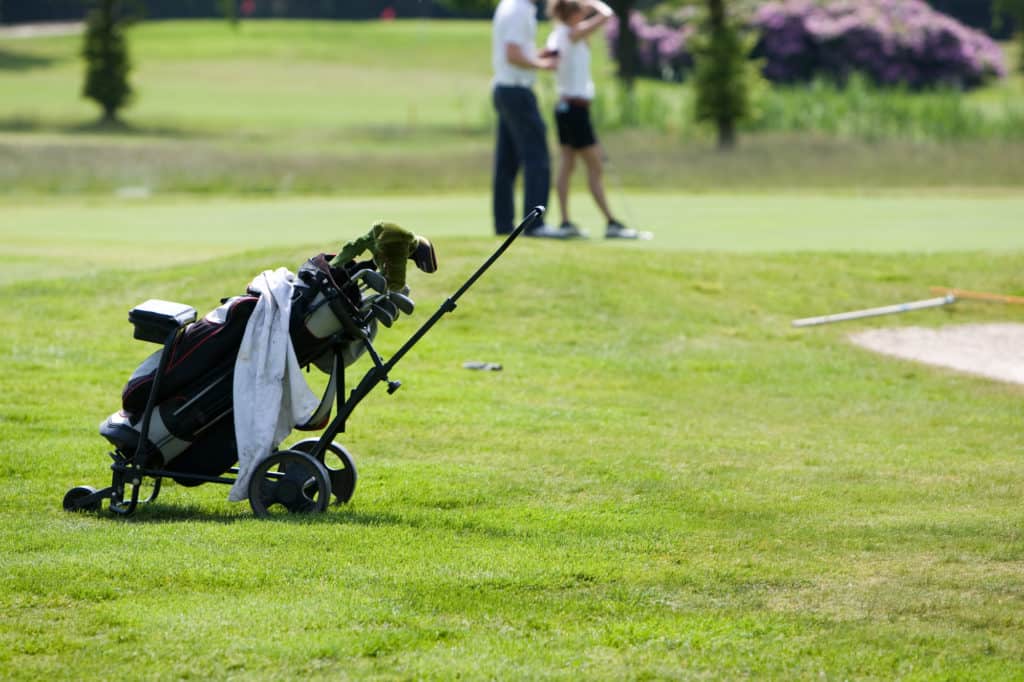 We probably don't want to know the last time you put your towel through the wash.
If it has been more than a few weeks, it needs to go in the wash today.
Dirty golf towels will not only transfer more dirt back to your golf bag, but they will also be ineffective when you need them during your round.
Components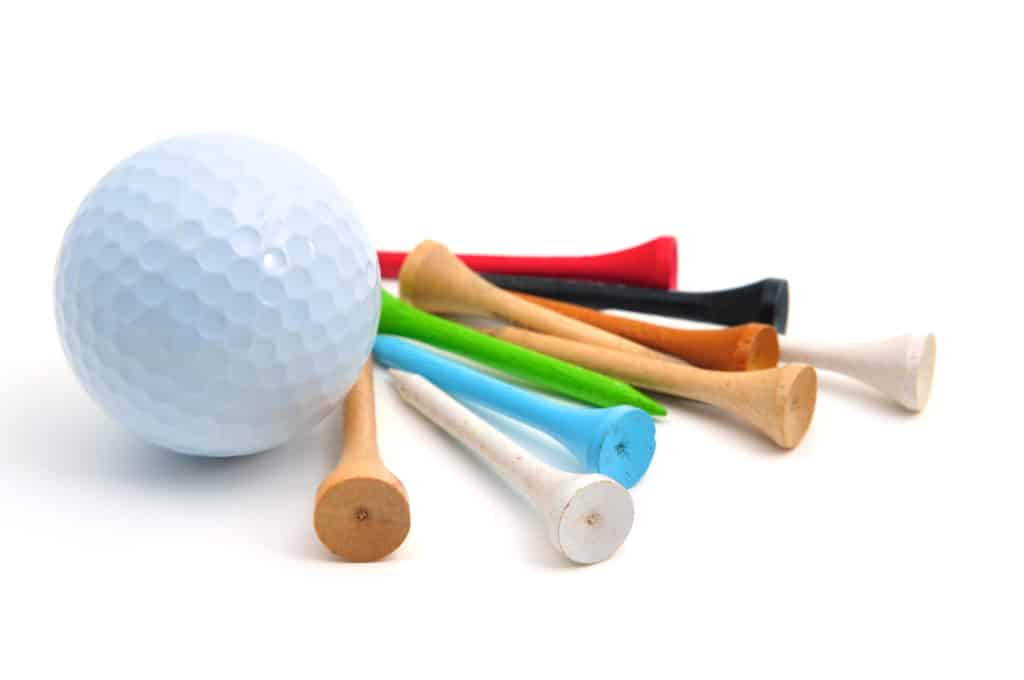 Chances are you have a good amount of tees, golf balls, and other gear hiding in your golf bag.
Before just stuffing everything back in the bag, try and neaten and clean things up.
You can throw the golf balls that are in the bag in the bucket of soapy water to get any extra dirt off of those.
If you have pieces of broken tees with dirt and grass hanging on, then it's probably time to toss those.
Often your golf gloves will start to dry up and hide on the bottom of your bag.
It's hard to wash a golf glove (unless it's a rain glove) and have it come out looking good.
Golf gloves just need to be replaced after a certain period.
When putting components back into your golf bag, pay attention to how much you need.
If you don't need 40 golf balls, don't put them all back in.
It will make the golf bag cleaning process much easier on you the next time if you keep your bag neat and clean between cleanings.
Ways To Keep Your Bag Cleaner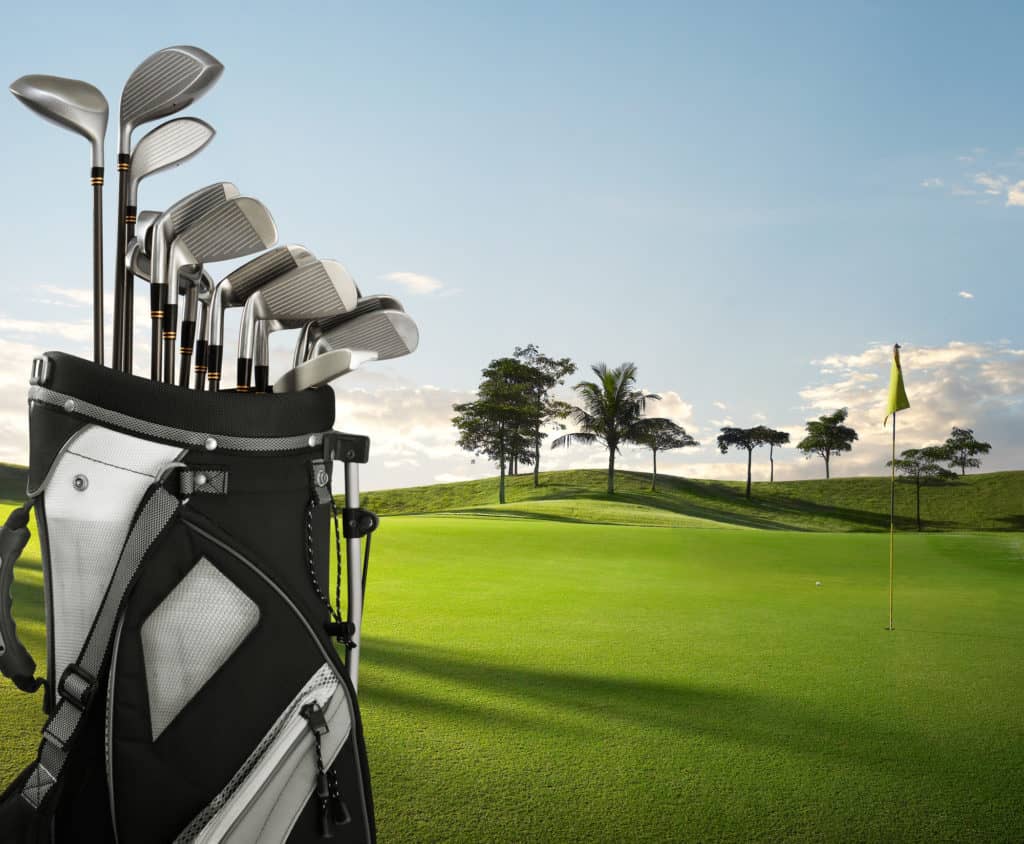 There are a few tips you can follow to help keep your golf bag cleaner.
First, you should clean your clubs before putting them in your bag.
Even if you just at least wipe the dirt or sand off before you drop it in the bag, it will save you a bit of mess.
Always keep a clean towel on your bag.
The towel will partially protect your golf bag, and you can use it should you see a spot or some excess dirt on your bag.
Another excellent tip for golfers that keep their clubs on their cart at all times is to blow the bag off after a round of golf.
When you get back to your garage with your golf cart, use a small battery-operated blower to blow off the bag, the cart, and the clubs.
Keeping this dirt and sand off your cart will help your bag last longer, and it won't hurt your garage one bit, either.
Tips For Purchasing A Golf Bag That Won't Show As Much Dirt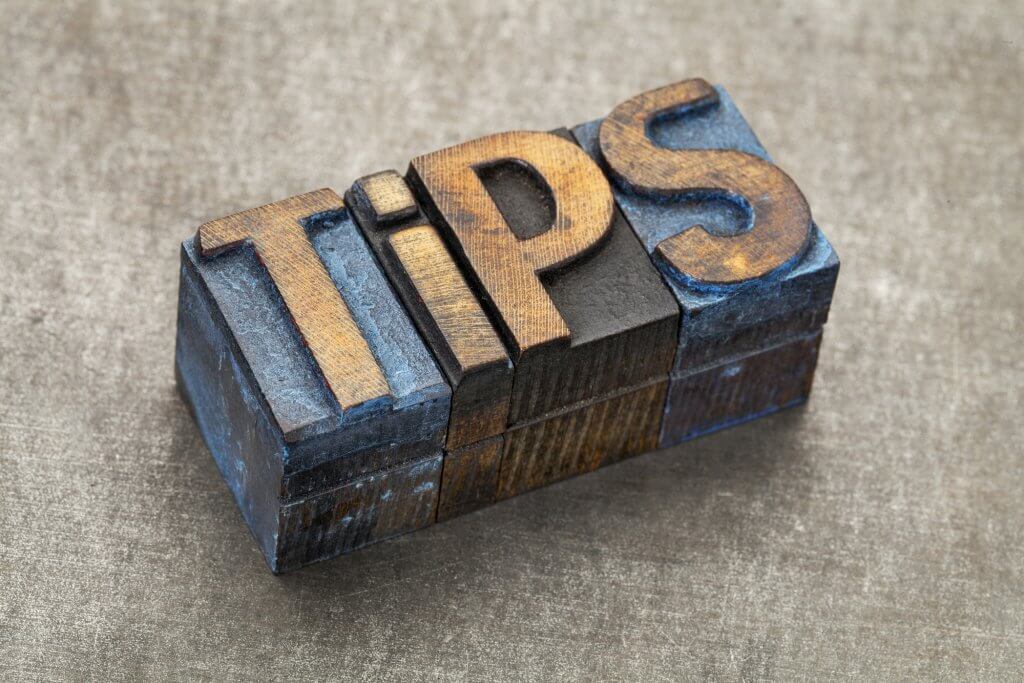 If cleaning your golf bag is not a favorite past time, you may want to consider this when you purchase your next golf bag.
Choosing a golf bag that is dark in color is going to help your bag last for a much more extended period.
If you do like the light color golf bags, try and choose something that at least has dark colors towards the bottom.
If you choose a black and white golf bag, but all the white is towards the top that will help.
Golf bags tend to get the dirtiest around the bottom.
This is where dirt will kick up and hit the bag while on the cart.
It's also where you set your bag down if you use a stand bag.
Where Should I Store My Golf Bag
Sometimes it is not the actual game of golf that gets your bag dirty, and it is instead where it is stored.
If you are storing your golf clubs in your garage, it may make sense to purchase a golf club rack.
A rack is a great way to keep your golf bag up off the ground.
It also offers other storage compartments for golf shoes, extra accessories, and balls, etc.
Having all of this space in one centralized location in your garage is a nice benefit.
Golf bag storage racks are not overly expensive, and there is no reason why a quality rack would not last you a lifetime.
SafeRacks Golf Equipment Organizer Rack, Golf Bag Storage Rack for Garage, Heavy-Duty Organization and Storage w/Steel Wire Shelf, Golf Garage Shelving Fits 2 XL Bags & Accessories, Golf Rack Deluxe
SPACIOUS ORGANIZERS AND STORAGE: Measuring 18" deep x 51" wide x 70" tall (18" deep x 43" wide x 70" tall without extra club holder attachments), SafeRacks Golf Equipment Organizer Rack has ample space for storing and organizing your golf essentials and accessories. This rack has two extra-wide large bag ports that can fit two tour-sized cart bags, plus more! Its 14.5" wide x 18" deep bag slot allows for all sizes of golf bags with room to spare!
GARAGE ORGANIZER FOR GOLF ACCESSORIES AND MORE: This Golf Rack model features adjustable shelves for storing golf ball cases, tees, hats, shoes, cold weather gear, and a variety of other golf and garage accessories. The Deluxe Golf Organizer also includes an upper shelf, five accessory hooks, and 2 side attachments for spare clubs, umbrellas, or swing aides!
FEATURES FOR USERS' CONVENIENCE: This is a sports equipment organizer rack designed for convenient usage. Its innovative design includes 3" wheels (2 with locking mechanism) for easy moving, a movable bottle opener, and 3 adjustable shelves for all your golfing accessories.
HEAVY-DUTY AND DURABLE: This rack weighs more than 55 pounds, allowing it to sustain the weight of items you would like to place on it. Our racks are zinc-plated to minimize rust, scratching, and wear and tear. This is one of the sports garage organizers and sports storage solutions that can be used to add space to their homes or garage. Also makes a great gift for the golfer in your family.
TRUSTED NAME IN STORAGE SOLUTIONS: At SafeRacks, we're more than just another storage company. We're a U.S. Veteran-owned team focused on making your home a more usable space. We design our products to offer unmatched quality and durability.
Final Thoughts
If a golf bag is adequately taken care of, it should last for many years.
Most people replace a bag after a few years because they look terrible.
Since golf bags cost anywhere from $100-$1000, it makes sense to take care of them and get a much longer life out of a bag.
If you follow the steps we gave in this guide, you will have the cleanest golf bag and clubs on the course!