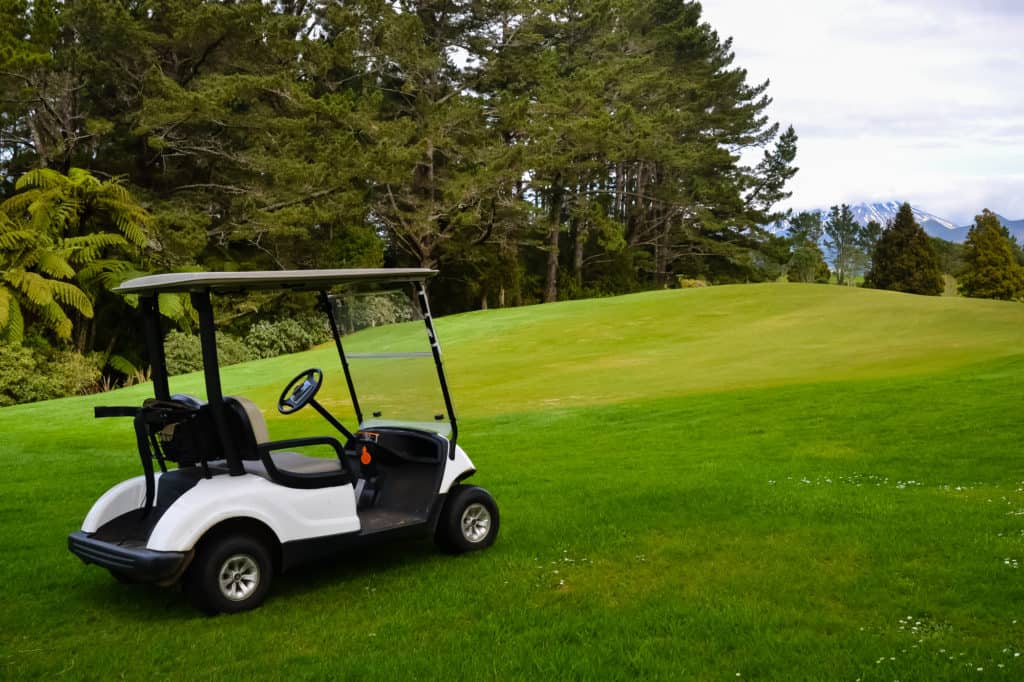 Golf carts have many different frame types, including iron or steel and aluminum.
Aluminum is something of the middle option and has many advantages.
In some ways, it is one of the best choices that you can make because it provides a very reliable and inexpensive purchase option that can last you most of the rest of your life if you do proper maintenance.
As a result, we're going to go over not only the benefits and downsides of aluminum frames, but what types of carts use this metal.
We'll also discuss how you can gauge what types of carts have this metal by using a few tests that anybody can perform.

Which Golf Carts Have Aluminum Frames?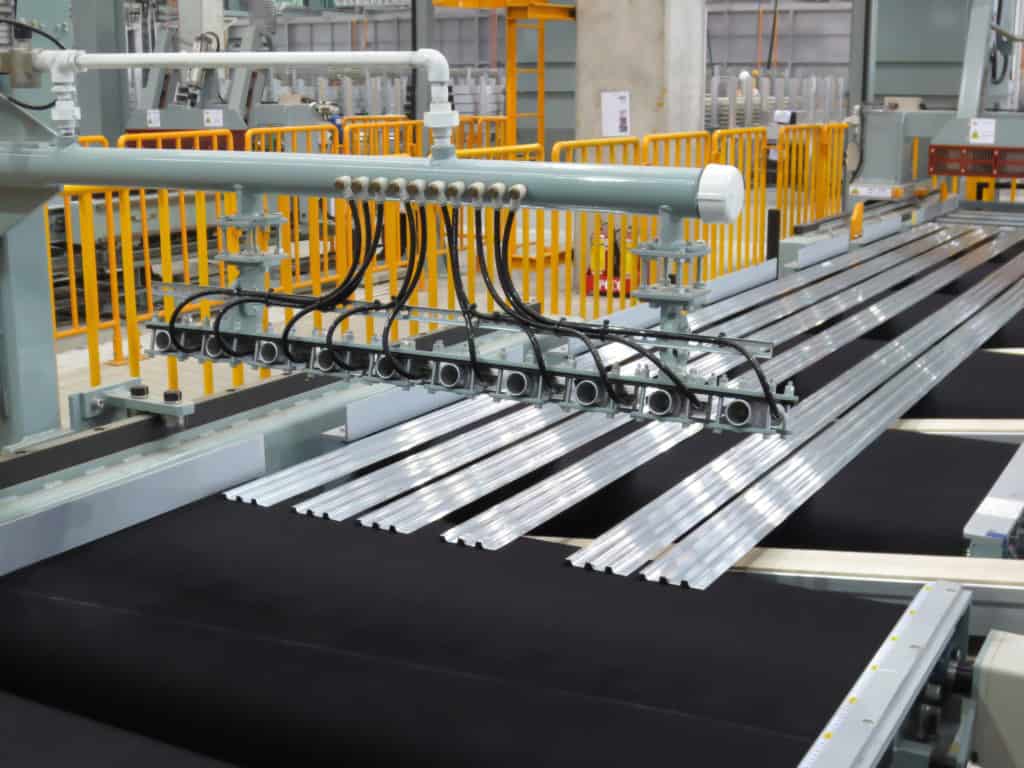 First of all, EZGO carts don't have a lot of aluminum frame choices.
They are not only the leading golf cart manufacturer, but try to set a standard with their carts that is above the other manufacturers.
As a result, you're more likely to find steel carts with EZGO than Yamaha or Club Car.
Those who want an aluminum frame may want to consider Club Car.
Club Car is one of the strongest competitors to EZGO and often focuses on an aluminum frame, but elegant design.
Club Car offers standard aluminum models for their carts.
Though some steel options are available, they are very rare.
As a result, you should find it easy to get a great aluminum cart from this manufacturer.
Lastly, Yamaha golf carts typically use steel frames because they compete more with EZGO than with Club Car.
As a result, the downsides of these carts are more similar to that of the EZGO than the Club Car.
However, these carts do have better efficiency than EZGO and use less energy – though less powerful, this design offsets some of the downsides of having a steel frame.

How to Tell If a Golf Cart Has an Aluminum Frame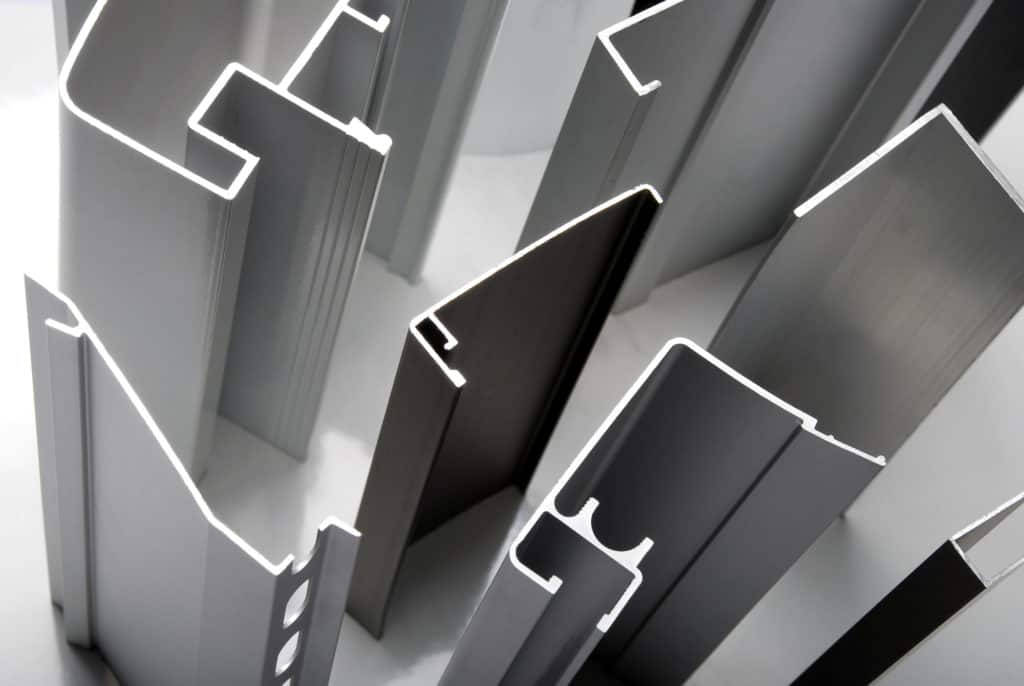 If you are uncertain of whether or not your golf cart has an aluminum frame, there are a few steps that you can take to test it.
These steps are quite simple and don't take a lot of extra work on your part.
However, you are going to need a few different items that you can use to gauge the structure of your cart.
Just a few of these tests include the following:
The Magnet Test – Take a small magnet – even a kitchen magnet will do – and place it on the exterior of a golf cart. If it sticks to the cart, the body is NOT made out of aluminum. Aluminum does not attract magnets the way that iron and other types of metals do. If you find that the magnet sticks to some parts and not others, you have a partial aluminum frame.
The Knock Test – Make your hand into a small fist and knock on the surface of the frame. Did you hear an echo when you knocked? If so, there is a good chance that your cart has an aluminum frame. An iron frame won't produce that kind of echo because it is too thick and does not resonate in the same way. That said, this isn't a fool-proof test and may require a few other steps before you proceed.
The Weight Test – Try to pick up the golf cart by yourself on one end – don't try to truly get it off the ground but just gauge its weight. Does it feel very heavy, or do you think you could temporarily pick it up? If you think you could pick it up, your cart likely has an aluminum frame. This step is not the most accurate one, though, so make sure that you understand its limitations before you try it out.
The Scratch Test – This test is one that you should only do if you already own a cart and don't mind making a small mark on its surface. Take a key or a small knife and scrape it underneath of the frame where nobody can see. If it makes a scratch, you probably have an aluminum cart. However, you can also scratch some steel, though it is much harder to do.
When all else fails, you can always fall back on the easiest test of all – the Manufacturer Call Test.
All you do in this "test" is call the maker of the cart and ask them what material they used for the frame of your cart.
Share the serial number, and you should be able to get all the information that you need.
And in some cases, you may find that the serial number plate even lists the frame material.
This depends on your cart and the different factors that go into its design and construction.
The Pros and Cons of Aluminum Frames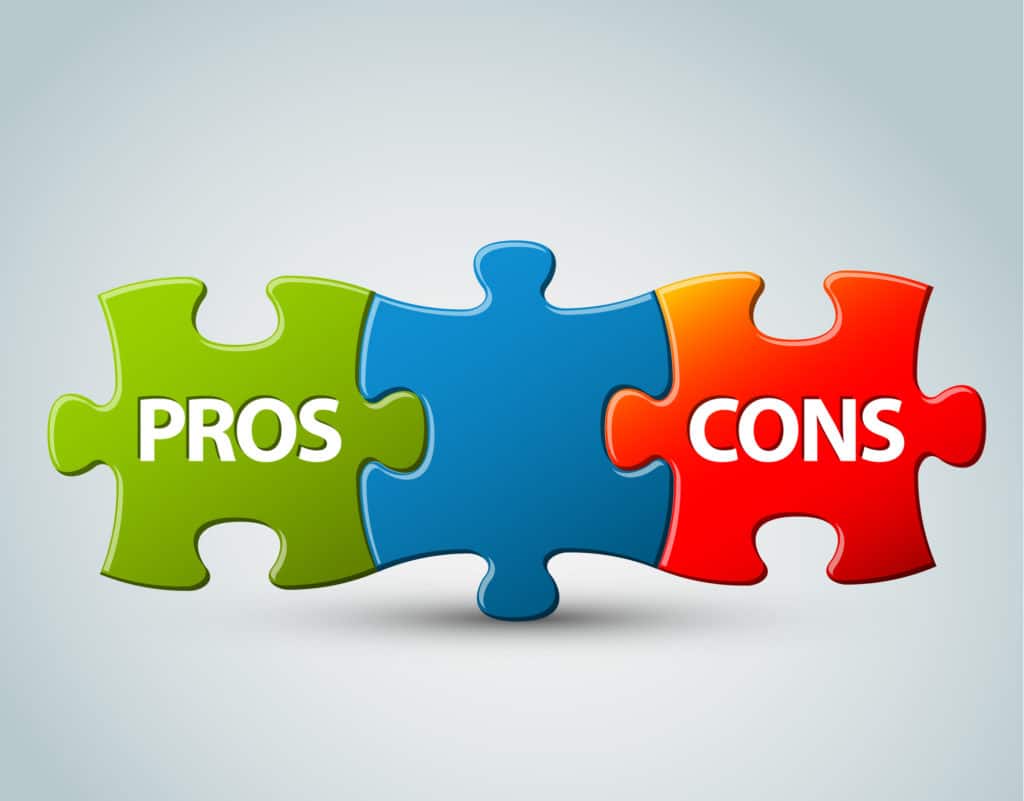 Golf carts that use aluminum frames have many advantages over those with iron frames.
These days, a large number of carts use iron or steel, but many use aluminum – often, this depends on the manufacturer rather than individual cart design.
However, the many benefits of this material make it well worth considering if you want a golf cart that you can trust.
They include:
Very light construction that makes them easier to ride and store and more efficient
Lower drain on your gas or electrical motor, adding longevity to each drive
Rust-free surface that resists corrosion and stays strong for a long time
Very absorbent of bumps and other types of road issues
Relatively inexpensive compared to other cart types
A much smaller lightning risk
A lifespan that tops 20 years or more – depending on how you take care of them
All of these advantages make aluminum golf carts a great investment for just about anybody.
However, they aren't perfect – nothing on this Green Earth is flawless, of course – and they do have some downsides.
We do think that these downsides are not as big of a deal compared to their positives, but we think it is important that you understand them before you buy.
These downsides include:
Susceptibility to collision damage should you get into an accident
May suffer from stress cracks the older that they get
Provide a harder to repair surface that can be very frustrating
Compared to steel frames, aluminum carts are not as strong or as reliable and may not last as long.
However, aluminum has that major advantage over steel that makes them a great choice – no rust.
If you can keep your steel cart free of rust, it may last 30-40 years.
But doing so takes a lot of work – and you don't have to do that kind of maintenance with your aluminum cart at all.