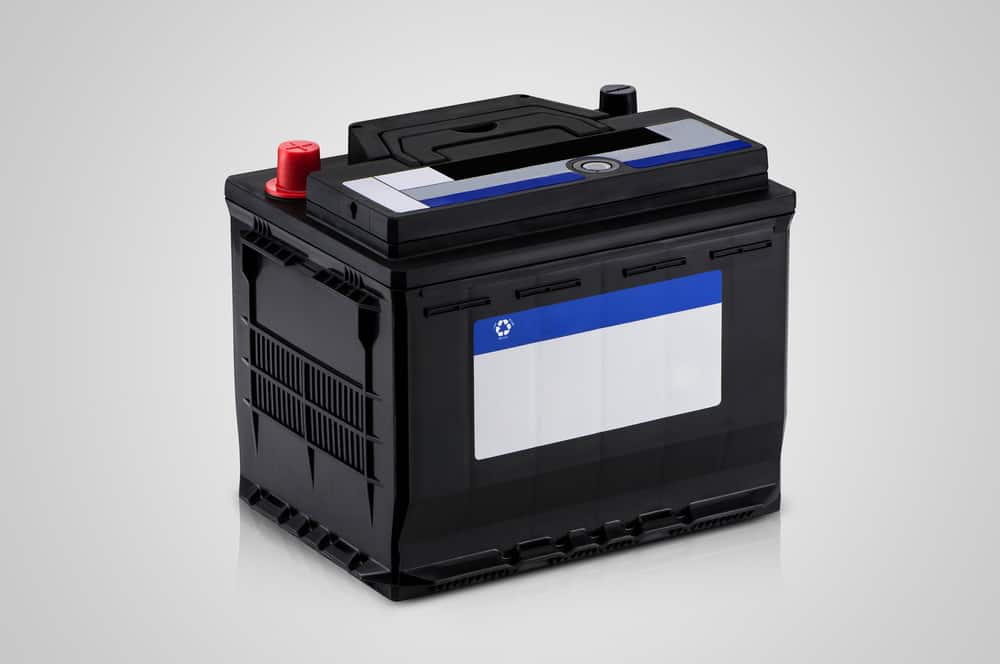 The best golf cart batteries on the market are the ones that offer a great value, and at the same time, plenty of performance.
With a golf cart battery, you are going to be making a long-term investment.
Many golf cart owners make the mistake of buying a cheap battery in hopes that they can save a few dollars.
The problem with these batteries is that they do not last nearly long enough.
You will end up getting three or four years out of the battery before you will have to replace it.
It pays to do your research prior to purchasing a battery and get something that is going to last much longer and is going to be high functioning as well.
Golf cart batteries are the only thing that will keep your electric golf cart going.
With this being such an important purchase, it is definitely a necessary expense.
Here are ten of the best golf cart batteries on the market.

Top 10 Best Golf Cart Batteries (Updated 2021)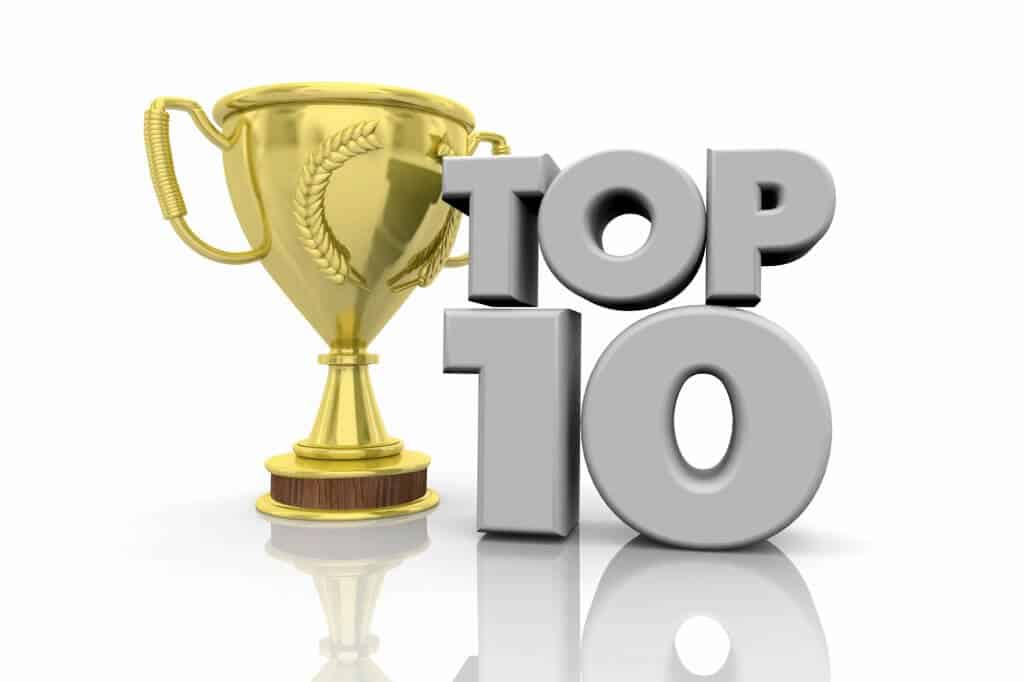 1. Trojan T-125 6V 240Ah Flooded Lead Acid GC2 Deep Cycle Battery FAST USA SHIP
No products found.
Key Features
Deep Cycle Flooded Lead Acid
Leader of golf cart batteries
Long life
There is no question that Trojan batteries are some of the best batteries in the world.
The Trojan T-125 Flooded Lead Acid Deep Cycle batteries are known for longevity.
They have the lowest cost per amp hour than any other golf cart battery on the market.
The maroon case that the Trojan is kept in is quite strong and will keep the battery well protected.
With this battery, you will have to make sure the terminals stay clean and that you are providing water when necessary.
Many seasoned golf cart owners will tell you that the Trojan batteries have cost the most upfront, but they have lasted the longest.
Pros
Very thick case
Long lasting battery
It holds up well over time
Cons
Higher initial costs for Trojan batteries
2. Golf Cart Battery US2200 XC2 6-Volt (Minimum Order 1 Set of 4 Batteries)
Key Features
Sold as a set
Heavy construction
232 Amp hours
When you purchase a golf cart battery, chances are you will need to buy an entire set.
Most golf carts run on six batteries.
Electric golf carts are usually priced based on the life that their batteries have left in them.
These US Golf Cart Batteries have a very heavy outer construction which helps them remain in great shape for a long time.
You will notice that these batteries charge rather quickly, and they have a hand-welded bar which adds to their durability.
If you are purchasing a complete set of batteries, you will also usually get a much better deal.
The pricing is going to be lower because you are buying in volume.
You will find that when you purchase and replace all six batteries at the same time, you often get better functionality from your golf cart.
Pros
Heavy outer construction
232 Amp hours
Sold at a good value
Cons
Not as long-lasting as some other options on the market
3. ML35-12 Gel – 12 Volt 35AH Rechargeable Gel Type Battery – Mighty Max Battery Brand Product
Key Features
Rechargeable Gel Type
12 Volts
Deep Cycle
These Mighty Max Batteries are a great choice if you want to find an affordable yet effective battery for your golf cart.
This is a 12-volt battery which can be used on a golf cart, UTV, or even a lawn mower.
Since the Mighty Max is a deep cycle battery, it can be mounted in any position, and it will resist shock and vibration as well.
The Mighty Max is a high performing battery which can also handle high and low temperatures.
If you live in a climate where the temperature varies, you will find that the Mighty Max still holds up just fine.
Since this is a gel battery, it is maintenance free, and you will not need an acid pack for it to work.
When you purchase these batteries, you can simply plug them right in.
Pros
Great for high and low temperatures
It fits in a variety of golf carts
12-volt batteries
Cons
Lower price sometimes means less longevity
4. ExpertPower 12v 33ah Rechargeable Deep Cycle Battery [EXP1233 ]
Key Features
Expert power battery
12 Volt
Sealed Lead Acid Battery
The ExpertPower 12V battery is another great choice if you want to keep things affordable.
This is a 12-volt lead acid battery.
With a lead acid battery, you will have to pay attention to the water levels and make sure that you are giving these products proper maintenance.
These ExpertPower batteries are a great choice if you like to take your cart off roading.
They have a very rugged outer construction which makes them much better at tolerating harsh environments.
Another great thing about the ExpertPower batteries is that they can withstand a wide range of temperatures.
You can operate these batteries as soon as they come out of the box.
Make sure your connections are in place, and you will be ready to take your golf cart for a ride.
Pros
Rugged construction
Sealed lead acid battery
Very low maintenance
Cons
Some notice quick deterioration with lead acid
5. Interstate Batteries 12V 35AH Sealed Lead Acid (SLA) AGM Deep Cycle Battery (DCM0035) Insert Terminals
Key Features
Deep cycle battery
Rechargeable
Long life
Interstate batteries are very well known for their longevity.
They are made with high quality parts that are tested and developed to help increase the overall lifespan of the battery.
These AGM Deep Cycle batteries are built to be much lower maintenance than a typical deep cycle battery.
The top of these batteries is sealed, and they are not going to require monthly checks or adjustments.
All Interstate batteries also come with a one-year warranty, which is an important feature to look for in a battery.
With the wide range of use for the Interstate batteries combined with their longevity, this is a very popular choice of golf cart battery.
The Interstate batteries are available with a few different terminal options should your golf cart require something unique.
Pros
Maintenance free
AGM spill proof
Long lasting battery
Cons
Usually, a bit more expensive than other battery choices
6. LiFePO4 Deep Cycle Battery 12V 100Ah with Built-in BMS, Perfect for Replace Most of Backup Power and Off Grid Applications
Key Features
Sold as a set
Lithium-Ion battery
10-year lifetime
If you have not seen the recent trend of golf carts starting to go with a lithium-ion battery, you may have been missing out.
The lithium-ion technology is quite a bit more expensive than other golf battery technology, but the long-term value is certainly there.
With a lithium-ion battery, you will have a very high upfront cost, but in the long term, you won't spend much at all.
Where a normal golf cart battery may only last about five to seven years, you can get ten or more years out of the lithium-ion.
The bottom line is that you will spend less money and less time with the long-term investment in this battery.
The LiFePO4 battery is a very good high-quality battery which only weighs about 25 pounds.
One or two of these batteries could be all that is necessary to provide plenty of power for your golf cart.
The overall weight of the cart will be considerably less, thereby saving quite a bit of money.
Pros
Long life
Easy to take care of
Saves weight on the cart
Cons
Very expensive initial cost
7. Universal Power Group 12V 100Ah Solar Wind AGM SLA DEEP Cycle VRLA Battery 12V 24V 48V
Key Features
Maintenance free
Spill proof
Mount in any position
The Universal Power Group 12V batteries are an excellent choice for those who need something low maintenance.
This is an SLA/AGM battery, so there will be very little maintenance that you need to worry about with this particular model.
You will also notice that the Universal Power Group battery can be mounted in any position.
Most golf carts have the space to easily place several batteries, but if yours is a bit tight, it can be helpful to be able to mount a battery on its side if necessary.
These Universal Power Group batteries come with a one-year warranty, which is an important feature to look for in a battery.
Overall, people are happy with the longevity and ease of maintenance that these provide.
Pros
It comes with a one-year warranty
Easy to install
Spill proof
Cons
Pay attention to the AMP hours when looking for value
8. 12V 100Ah LiFePO4 Deep Cycle Battery, Built-in 100A BMS, 2000-5000 Cycles
Key Features
Lithium-Ion
Long lasting
High initial price
The Chins Lithium-Ion batteries are a great choice for those who want a long lasting and lightweight battery.
Your golf cart will not need very many of these batteries to function and they will last for years to come.
In fact, lithium-ion batteries have been starting to drop in price because of manufacturing advancements as well as popularity.
If you are interested in the idea of switching to a lithium-ion battery, now may be the time.
Of course, the downside is always going to be that the initial price is considerably higher.
However, if you know you will own your golf cart for years to come, this can be a great investment.
You will notice that most lithium-ion batteries will all be priced about the same.
This is usually because they have very similar life spans.
When purchasing lead acid batteries, you have to watch out for less effective and less impressive technology.
Pros
Will last for ten years or more
Durable outer cover
Lightweight and easy to carry
Cons
Very expensive initial price
9. WindyNation 100 amp-Hour 100AH 12V 12 Volt AGM Deep Cycle Sealed Lead Acid Battery – Solar RV UPS Off-Grid (1 pc 100 amp-Hour)
Key Features
Available in several package sizes
Works for a variety of applications
Deep cycle AGM Sealed
The WindyNation batteries are a great choice if you want to purchase a package with several batteries.
When you decide WindyNation batteries are for you, you can find a few different package sizes based on what you need.
Of course, the more batteries you purchase, the better price you will pay per battery.
The great thing about Windy Nation batteries is the low discharge rate.
You will find that you get a lot more use out of your cart with much less deterioration in the battery.
These batteries should last for quite some time, especially when exposed to normal temperatures throughout the years.
Pros
Low discharge rate
100 amp hours
Heavy duty batteries
Cons
Priced higher than other 12V options on the market
10. Trojan T-1275 12V 150Ah Flooded Lead Acid GC12 Deep Cycle Battery x4
Key Features
12 Volt s
150 Amp hours
Weighs 85 pounds
Last but certainly not least, we finish our list with another Trojan battery.
Trojan batteries are very long lasting, and they are going to provide tremendous functionality throughout the years.
If you have a performance type golf cart and you want to get the most out of it, the Trojan T-1275 is an excellent choice.
This particular pack is sold with four batteries, so the price is going to run relatively high.
Unfortunately, this will be a trend that you will run into quite often with Trojan batteries.
They have a very well-known name behind their products, and therefore, you will pay quite a bit more.
Make sure you have a friend available to help you install these batteries in your cart.
With each weighing about 85 pounds, these Trojan batteries are certainly not the lightest on the market.
Trojan batteries charge quickly and hold their charge for quite a long time.
If you are a person who values performance and durability there is no question this is the product for you.
Pros
Great longevity
Easy to install
Strong case
Cons
Trojan batteries are expensive