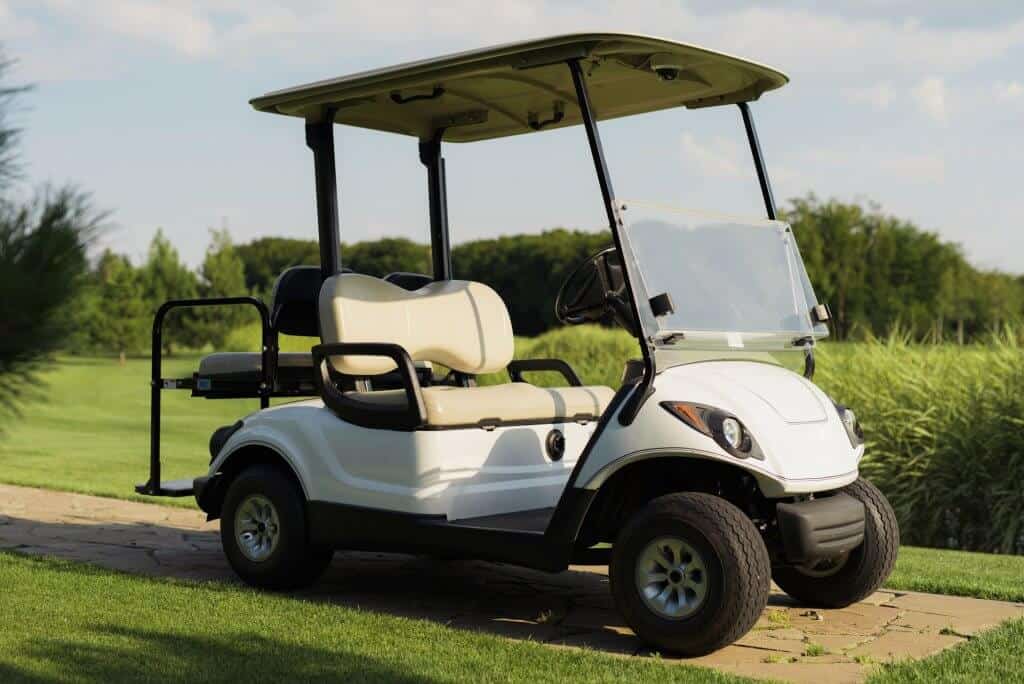 There are hundreds of different used golf carts available on the market today.
Each of these models provides many different benefits that make them worth your consideration.
One of the most critical aspects to consider is the price of a used golf cart and the elements that affect it.  These variable factors will makeup a good price for a used golf cart.
What is a Good Price For a Used Golf Cart?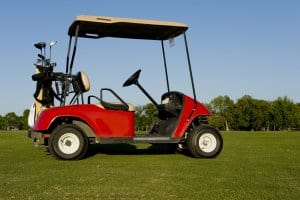 The average price of used golf carts will vary wildly depending on a multitude of factors. However, buyers can anticipate prices that range from $2,000 to $5,000 for most used carts.
Lower-priced carts typically have more issues with their design or construction. Some are simply quite old. By contrast, higher-priced models often have more options and amenities to consider, which drives up their price.
The asking price for used golf carts may seem high to many buyers. However, a $2,000-5,000 price range is a significant decrease from new cart prices.
Typically, low-end new golf carts will cost about $4,000 while high-end carts can cost as much as $10,000. Mathematically speaking, that is double the cost of a used vehicle, which can be pricey for many to afford.
As for factors that affect price, age has a lot to do with it.
For example, estimates state that carts from 5-8 years of age typically cost about $2,000 to $4,000. Street-legal golf carts – a topic that is covered in more depth in a later section – range from $5,000 to $6,000. Higher-priced golf carts of these types also have a multitude of luxury features.
For example, features such as DVD players, stainless steel accessories, high-quality tires, and even heaters drive up the price of a golf cart.
Carts with these kinds of features typically range from $6,000 to $10,000 to purchase. Cost Owl helped provide the cost estimates above.
Elements That Influence Golf Cart Prices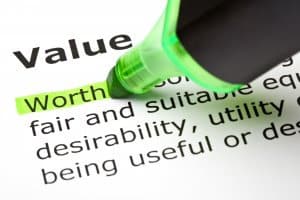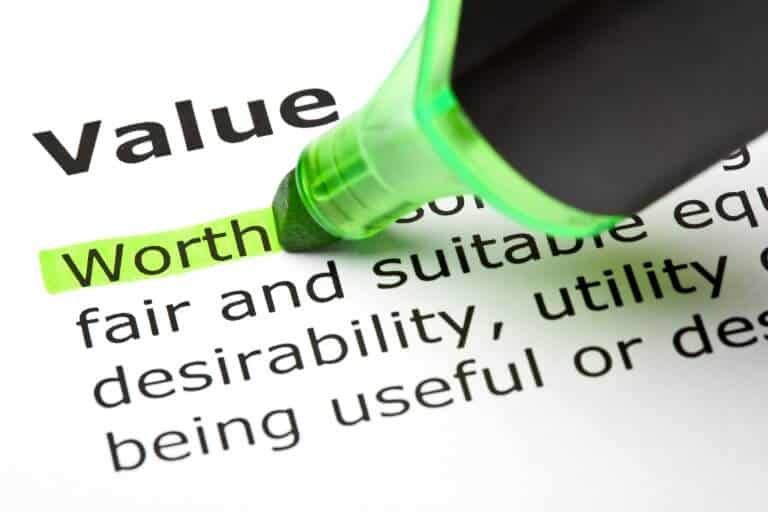 Some price factors were already discussed in the previous section. However, many other elements deserve to be highlighted here.
For example, the modernity of a used golf cart will dictate how much people pay for it. Modernity doesn't refer just to the age of the cart but the type of modern upgrades it offers the buyer.
For example, extensive customization of a golf cart – including higher-powered engines and tweaked paint jobs – can affect the price in many ways. In some instances, customization may decrease the cost of a cart because of shoddy workmanship.
For example, a poorly-installed engine or bad custom electrical wiring is likely to reduce the value of the vehicle.
Beyond customization and modernization, the wear-and-tear of a cart is also essential to consider.
For example, an older vehicle that has rarely been used may end up costing more than a new cart that was heavily used. Often, private-use carts – i.e., carts not used on a golf course but on private property – typically have less wear-and-tear damage and are, therefore, usually more expensive.
Another surprising element to consider is the location where the cart is purchased. This factor may seem irrelevant, but it can be a significant element in a cart's price.
For example, carts in warm-weather areas are used more often than carts in cold-weather regions. As a result, these carts may be worth less due to their extensive use. Conversely, cold-weather carts may experience freezing and icing damage that can decrease vehicle price.
Choosing Between Gas and Electric Carts
When buying used golf carts, buyers can choose between gas and electric carts for their needs.
The prices of each of these carts will vary wildly. Typically, you can expect to pay much more for a gas cart than you would for an electric cart. These increased costs include a higher initial purchase price and more expensive maintenance procedures.
For example, experts estimate that used gas carts typically cost 10-15 percent more than an electric vehicle.
So if you are pricing two similar gas and electrical models and the electric costs $5,000, expect the gas model to cost $5,500 to $5,750 by comparison. This higher price is due to many factors, including the increasing rarity of gas carts as opposed to electric carts.
Even worse, operational costs for gasoline carts are typically higher than electrical carts.
Though a golf cart battery can be pricey – how costly will be discussed later – the battery should last for several years and require only occasional charging to remain powerful. By contrast, gasoline carts require regular fill-ups with increasingly expensive fuel.
And when it comes to maintenance, electrical carts are vastly less pricey than gasoline carts.
Experts estimate that the average electric golf cart has just 500 parts to maintain compared to the over 2,000 on a gasoline engine. As a result, gasoline carts have a higher chance of suffering from mechanical failure when compared to electric carts.
Golf Cart Accessories That Influence Price
Accessories are an important part of golf cart pricing. There are many that buyers can consider for purchase, including:
Buying Tips for Used Golf Carts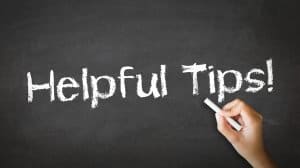 When buying used carts, there are several important tips to consider, including how you should:
Check nearby courses for discounts on used carts
Read the serial number to gauge cart age
Measure the storage area properly
Buy brands like Yamaha, Ez Go, Gem, Club, and EMC
Test the tires for air leakage
Compare prices with dealers
Work with private sellers for cheaper costs
Avoid low-priced carts, as they are typically in rougher shape