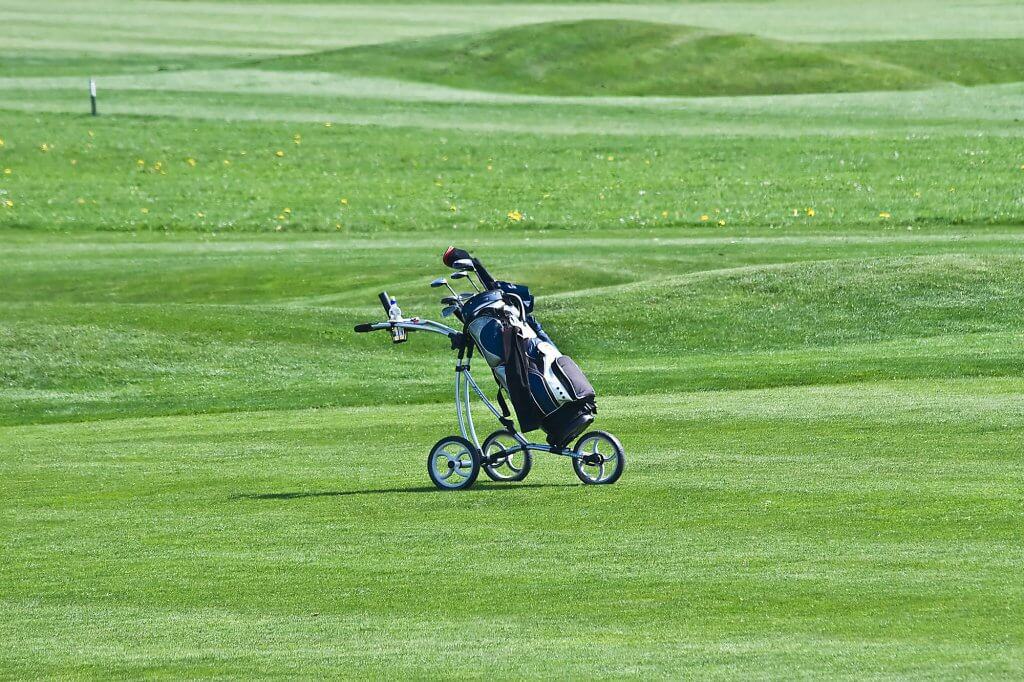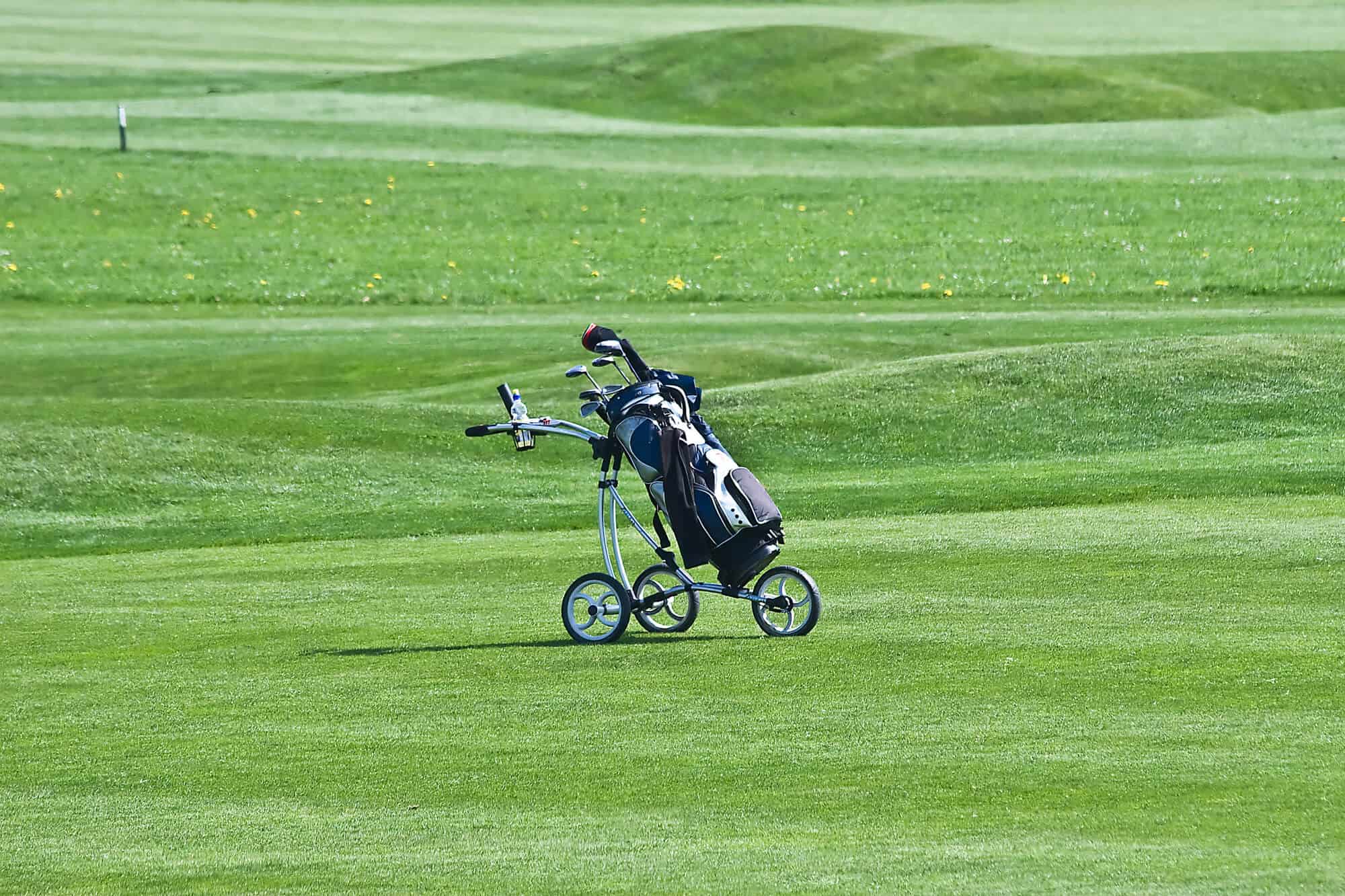 Electric golf trolleys are an exciting option for golfers who are sick of hauling their heavy cart bag around a course. They come with a small motor and a battery that powers them around without difficulty. That's why there are so many different models available on the market today.

Choosing the right one for your needs requires fully understanding your options and buying one that works well for your golf game. The following information will give you the inside scoop on the best electric golf trolleys on the market today. My intensive and insightful guide to the 15 best models will provide you with all the information you need about these caddies.
The Benefits of a High-Quality Electric Golf Trolley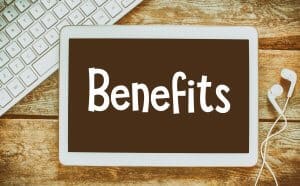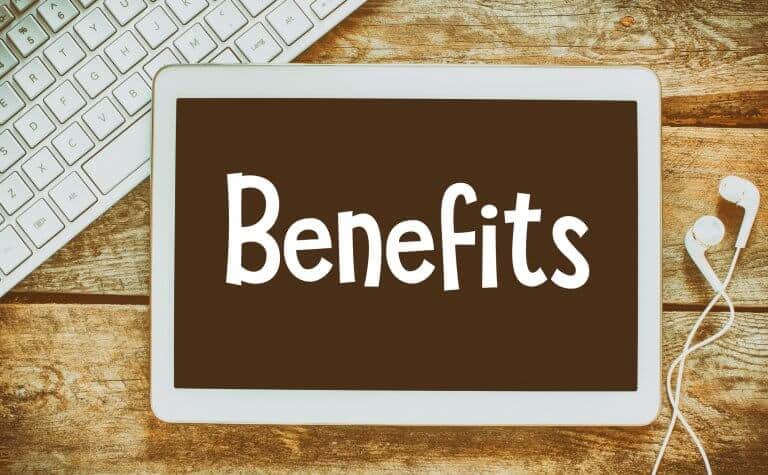 A high-quality electric golf trolley is designed to make it easier for you to haul your clubs without getting tired out. They have a battery-powered motor that includes multiple speed control options and a diverse range of features, such as automatic distance, shot measurement, and holders for tees, balls, and much more.
Most carts also include an adaptable design that allows the use of multiple bag designs, including larger, heavy and long bags. They are a particularly excellent choice for those who have a hard time hauling their clubs, such as those with physical impairments. They are especially common for elderly golfers, as they eliminate one of the more robust and challenging parts of golf.
Beyond these benefits, they typically turn more efficiently than a manual-powered trolley. As a result, they are usually more diverse and adaptable than manual caddies. Many models even come with a rechargeable battery and a charger, meaning that you can use the trolley multiple times without having to put more juice in the array. Some batteries are designed to last numerous golf outings before being charged again.
Top 3 Recommended Electric Golf Trolleys
Preview
Make/Model
Spitzer EL100 Lithium Ion Electric Golf Cart
Bat Caddy X4 Electric Golf Caddy/Trolley/Cart + FREE Accessory Pack
MGI GMI Zip Navigator Remote Control Electric Golf Caddy, Black
Preview
Make/Model
Spitzer EL100 Lithium Ion Electric Golf Cart
Preview
Make/Model
Bat Caddy X4 Electric Golf Caddy/Trolley/Cart + FREE Accessory Pack
Preview
Make/Model
MGI GMI Zip Navigator Remote Control Electric Golf Caddy, Black
The Top 15 Electric Golf Trolleys on the Market Today
There are thankfully dozens of different electric trolleys available for your purchase today. That's why I've compiled the following list for you. These 15 electric golf trolleys are the best on the market for 2018 and may even be the best for the next several years.
Each of these mini-reviews will focus on the specifications of each cart and the pros and cons of each model. While I have arranged them according to their value, any of these models would be a good choice. I rated them based on the quality of their design, their features, and their cost.
15. Spitzer RL150 Lithium Powered Light Weight Remote Control Golf Trolley
Spitzer RL150 Lithium Powered Light Weight Remote Control Golf Trolley
Light-weight and compact yet powerful enough to climb steep hills
Fully functional remote control in all 4 directions with variable speed
Lithium-ion battery technology lasts for a full 27 holes of championship course
Dual 200W tubular motors easily maneuver around hills and rough
Includes everything you need to get started; Lithium Polymer Battery (27 hole range) and Smart Charger (120V wall plug)
Direct-Drive System - no heavy unreliable gearbox
29 lb total weight, including battery
Operates in Free-Wheel mode with power off
Spitzer produces many types of electric golf trolleys, most of which are pretty good. This model isn't one of their best, but it still makes it on our list. It has many features and amenities that help it stand out from caddies that didn't have what it took to make my list.
Specifications
Smart Charger (120V wall plug)
Direct-Drive transmission
Available unpowered free-wheel mode
Pros
Two rounds of golf per charge
Cons
May tip if you aren't careful
14. Powakaddy Fw3 Electric Golf Caddy Trolley
This electric golf trolley is a very typical model. In many ways, it doesn't do much to stand out. However, there are a few high-quality design elements that I enjoy about this model. The specifications, such as the steel alloy design, make this a good choice.
Specifications
18-hold lithium-ion battery
Five-spoke quick-release wheels
Pros
One of the lightest carts on this list
Streamlined design is easy to understand
Cons
Control system can be confusing
13. Spitzer R5 Digital Remote Control Golf Trolley
Spitzer R5 Digital Remote Control Golf Trolley with Distance Timer
Fully remote controlled in all 4 direction
Variable Speed Control with speed readout from LED screen
Auto-run feature allows cart to run hands-free and automatically stop in predetermined distance
Optional manual speed control without remote
High capacity rechargeable battery lasts for 36 holes
This remote-controlled trolley features the simple tripod-style design that is common with these products. It also includes an area for holding your scorecard and a cup holder. These features make it a good choice for the casual golfer.
Specifications
Remote-controlled in four directions
Rechargeable batter that lasts 36 holes
Pros
Remote is one of the most accurate I could find
Automatic distance travel is adaptable to many distances
LED screen provides insightful travel information
Cons
Some connectivity issues with remote
12. Spitzer Golf RL150 Lightweight Lithium-ION Remote Electric Golf Trolley Cart
Spitzer Golf RL150 Lightweight Litium-ION Remote Electric Golf Trolley Cart
Features a fully functional SPITZER Secure Anti-Jamming remote with 100 yard range!
Folded: 33in x 21in x 10in; Unfolded: 42in x 21in x 35in
Powered by a lightweight LITHIUM ION battery! No more heavy lead-acid batteries!
Electric Motor Type: 2x Tubular Motor 200W (12V DC)
Battery: LITHIUM ION (1000 charge cycles) & 20V-20Ah (27 holes)
Spitzer can't seem to get off of our list. That's because they produce some truly high-quality models. And while this one is relatively low on our list, it is still a good choice. Here's what you can expect from this interesting electric trolley.
Specifications
Lithium-ion battery with 1,000 charge cycles
Pros
Aluminum is rust resistant
Remote includes multiple direction options
Battery will last nearly a lifetime
Cons
Tendency to tip on steep terrain
11. Bat-Caddy X4 Sport
The Bat-Caddy X4 Sport is a powerful little cart that has a unique variety of amenities and features that make it worth a purchase. It's a pretty mid-level cart that is a good choice for those who don't have a lot of money to spend.
Specifications
Three-item accessory package
Multi-function control handle
Automatic distance traveling
Pros
Comfortable seat makes it easy to use
Cup holder holds many types of drinks
Umbrella keeps you dry and out of the sun
Cons
Some models may lack automatic control
Fairly heavy compared to other models
10. MGI Zip X3 Electric Golf Caddy
Sale
MGI Zip X3 Electric Golf Cart - 36 Hole Lithium Battery - Accessories Included (Drink Holder, Umbrella Holder, Rear Wheel Covers, Multi-Purpose Clip & GPS Phone Holder), Black
Zip Fold Technology-Innovative & compact one piece frame engineered zip fold system will make setup easy and quick to and from the course. Newly Engineered Zip Fold System is 12% lighter and 25% smaller for easy transport and space savings to and from the course. The rear wheels can be inverted on the axle to reduce the size of the footprint when not in use. Folded Dimensions (Inverted Rear Wheels); 27.55 X 18.5 x 16.5 Inches. Weight (No Battery) 24.8 LBS (With Battery: 29.47 LBS)
Click & Go Lithium Battery System-Zip High Performance Lithium 36 Hole Batteries. Our Batteries are at the forefront of battery technology. Light, Compact, and powerful our batteries help you go the distance out of the course. Clicks on vertically via the easy to access lifting handle. Simple Color Coded Charge Port (Red & Black) & Color Coded Battery Charger (Green-Full Charge & Red-Charging). Simply Click & Go to the course!
Powerful 230 Watt Motor-Smooth and whisper quiet ride the revolutionary Zip X3 will do all the work for you so you can enjoy the walk and concentrate on your game and play up to 36 Holes in a day. Feel your best to play your best!
Fully Adjustable Fit-Adjustable Ergonomic T-Bar Top Handle with premium soft rubber grip & Adjustable Independent Top Bag Support for a customized perfect fit for all golfers.
Advanced Digital Electronics-Display Setting with Variable Speed Control Setting (1-9) and 4 Color Coded Battery Levels Indicator showing a full charge. Distance Modes -2 Resettable Distances Distance A & B. (Yards or Meters) Distance Total (Odometer) in Miles or Kilometers. USB Charging port located underneath top handle to charge any of your devices.
MGI produces many types of high-quality carts that are an interesting choice for a variety of golfers. The Zip X3 is a particularly interesting caddy because it provides a multitude of features and interesting design options that make it stand out from others like it.
Specifications
24-volt electronic system
Pros
Multiple pockets for holding a variety of items
Easy control system keeps it on the straight and narrow
Streamlined accessory design
Cons
Somewhat heavy compared to other models
May feel bulky even when folded
9. Cart-Tek Remote Control Power Caddie in Silver
Cart-Tek is a manufacturer that all golfers should pay more attention to in the coming years. Their remote-controlled power caddie is one of the larger and most durable on the market today. The tripod design is stable, the wheels wider than most, and the overall design very compact.
Specifications
Holder for accessory bags
Several accessories, such as scorecard holder and cup holder
Pros
Remote control has a 100-yard range
Handle includes multiple height and angles
Wider wheels improve overall stability
Cons
Smaller wheel lacks traction
A little heavy compared to other models
8. Tangkula Swivel 3 Wheel Push Pull
No products found.
Tangkula doesn't get a lot of notice from golfers, which is a shame, because this caddy is an excellent choice. I particularly like the bonus features it integrates, such as an umbrella holder, a scorecard holder, and multiple pockets that easily hold balls and tees.
Specifications
Four tee holes on golf trolley
Pros
Sturdy design keeps it together in rough golfing situations
Comes with foot-operated brakes
Adjustable height and angle make it easy to hold several carts
Cons
Brake may lack some strength
Structure is weak on the main studs
7. Powakaddy Fw5 Electric Golf Caddy Trolley
No products found.
Powakaddy's trolleys are among the finest and most powerful on the market today. This particular model is a great choice for somebody who wants a no-frills cart that will haul their cart and provide them with a few extra features and amenities.
Specifications
Automatic distance function
Pros
Up to 45 yards in automatic distance
Remote and non-remote control
Cons
Light frame may easily tip
Loses control when going downhill
6. MotoCaddy S7 Remote Trolley
MotoCaddy produces a multitude of remote and non-remote trolleys. This model is one of their best choices for those who want a remote option. This caddy is a great choice for those who want a great trolley that turns well and handles like a dream.
Specifications
Four-way control mechanism
Pause and resume function
Pros
Remote control model is easy to use
Precise control and turning system
Tilt function keeps it very stable
Cons
May be hard to find in some areas
Control may be difficult in some instances
5. Bat-Caddy X4R
This upgrade of the Bat-Caddy X4 makes it one of the best golf trolleys on the market today. It improves the operation of that basic cart and makes it more useful for casual and even professional golfers who want to improve their game.
Specifications
Includes secure bag fixture
Streamlined handling operation
Pros
Light and easy to control
Holds multiple cart sizes
Cons
Remote may fall out of sync
Lacks power on steep hills
4. Spitzer Golf R5-DIGITAL Remote Electric Golf Trolley Cart
Here's another Spitzer cart that is worth consideration. One of the first things you'll notice about it is that it has a remote. This feature helps move it up the list considerably. However, it also has other features and amenities that make it worth your choice.
Specifications
Premium sealed lead-acid battery
Pros
Remote provides maximum control
Folds to a much smaller size
Cons
Automatic distance timer only goes up to 30 meters
3. MGI Zip Navigator Remote Control Electric Golf Caddy
MGI GMI Zip Navigator Remote Control Electric Golf Caddy, Black
Full Directional remote control allows for left, right, forward, Reverse and speed control
Patented Gyroscope Straight tracker technology keeps the caddy on Track across any Terrain
Downhill speed control minimizes your effort and maximizes control
Twin calibrated motors for supreme power & agility
Powered by the largest capacity Lithium 24V 380Wh batter
Included components: caddy,battery,manual,remote
MGI Zip produces this high-quality caddy. It includes many of the same features common on my top two choices. However, this cart is a bit heavy, which is one of the only reasons it didn't top this list.
Specifications
Twin calibrated 200W motor
Patented gyroscope tracker
24-volt lithium-ion battery
Pros
Remote allows multiple control options
Stays straight in tourgh terrain
Among the most powerful batteries on the market
Cons
One of the heaviest carts on our list
Hard to control when powered off
2. Bat-Caddy X4 Electric Golf Caddy/Trolley/Cart + FREE Accessory Pack
Bat-Caddy is one of the best manufacturers of golf trolleys on the market today. This choice just about made the top of this list, particularly because it comes with a nice accessory pack. I particularly like its sturdy and reliable frame and its very lightweight design.
Specifications
Pros
Light enough for anybody to use
Cons
May seem too light to some users
1. Spitzer EL100 Lithium-Ion Electric Golf Cart
Spitzer EL100 Lithium Ion Electric Golf Cart
Light-weight and compact yet powerful enough to climb tough hills
Variable speed Control to go at any pace
Lithium-ion technology battery lasts for a full 18 holes of championship course
Dual tubular motors easily manoeuver around hills and rough
Quick 5 seconds folding and unfolding of frame
My choice for the best electric golf trolley on the market is this simple model. It has a three-wheel design that provides excellent stability and turning capabilities. And its features and amenities include options for umbrella stands, drink holders, and more.
Specifications
Variable speed control with up to five settings
Pros
Very light compared to other carts
Cons
Awkward drink and umbrella holders
Things to Look For When Buying a Trolley
Material
There are several types of materials available for these caddies. For example, there are aluminum, titanium, and steel options to consider. Aluminum is typically the most common because it is lightweight and durable. Titanium is typically included in many types of trolleys. It is usually tougher than aluminum and rarely dents. Steel is by far the heaviest option and the most durable but more expensive.
Weight
The weight of a caddy is one of the most important things to consider. Lighter trolleys tend to tip over more easily but are faster during operation. Heavier models are more stable but tend to be slower. There are also hauling considerations to take into mind when buying your trolley. For example, larger caddies are harder to haul for extended periods and more difficult to get in and out of your home or car.
Speed Control
All caddies should have a multitude of speed options that make them easier to control. These speeds are based on the amount of power that the motor puts out. The lowest speed is good enough to power the caddy on a fairway or the green. Higher power levels are necessary for going up hills and for keeping the trolley stable while going downhill. The speed levels will vary depending on the manufacturer.
The Battery Type
There are several types of batteries available for these trolleys. For example, the lithium-ion variety is likely the most common. These batteries are often the most powerful and include charge levels of up to 12 volts or more. However, there are also lead-acid batteries available. These usually last a little longer than lithium-ion batteries. For example, the first type is typically good for 6-7 hours while the latter may last up to nine hours before getting recharged.
Accessory Options
There are many possible accessories that come with these trolleys. Each will improve the quality of your cart and make it a better choice for your purchase. Just a few of these accessory options include:
Automatic distance functions
Later on in this article, I'll discuss these accessories in more depth to give you a better understanding of their many benefits. By fully understanding these accessories, you can choose which is right for your needs.
The Pros and Cons of Electric Golf Trolleys
Before you buy an electric golf cart, it is essential to understand their many pros and cons. The following are just a sample of the different positives and negatives that you can expect from these carts. Read through them to get the best understanding possible of these carts.
Pros
Adaptable for multiple bags
Includes many types of accessories
Durable design lasts for a lifetime
Makes it easier for multiple golfers to participate
Cons
Requires more maintenance
Batteries must be charged often
Some models may lack brakes
Tipping may damage the bag or trolley
Accessories That Improve Your Electric Golf Trolley
Earlier, I teased you with a few features and accessories that are common to electric golf trolleys. The following accessories are some of the most commonly utilized and the most beneficial. Try to find items that are right for your needs and which help to improve the quality of your golf game. Beyond that, you also need to balance the cost of each accessory with that of your overall cart.
Umbrella Holder Extensions
This accessory helps to expand the range of your umbrella holder. It also lets you increase the coverage of your umbrella and protect you from water damage and serious sun problems.
Wheel Covers
These sheaths slide over your wheels when they are not in use. In this way, they can avoid getting damaged during the winter. However, they can also protect your wheels while you're on the course.
Deluxe Seats
A good seat on your trolley can provide you with a comfortable place to sit while you are on the course. This feature is particularly beneficial to those who have weaker legs, such as elderly individuals.
Cart Fan
If you are getting hot on the course, a fan accessory can cool you down and evaporate the sweat on your body. While it won't cool you down like air conditioning, it is a nice extra feature for those who can't handle excess heat.
Bluetooth Speaker
A Bluetooth speaker will sync up to your phone or a tablet and provide you with entertainment while on the course. You can pair this speaker with a solar charger to keep it running or even charge up your battery.
Rangefinder
The range on a golf course is an important consideration. Knowing the distance to the hole can make it easier for you to plan your next shot. This rangefinder will provide you with a simple way to gauge that distance.
Coolers
A good cooler can keep your drinks and foods at a reasonable temperature while on the course. It can also save you money by keeping you from buying sometimes expensive snacks from on-course vendors.
Drink Holders
When you're on the course, a good drink can help make the experience more enjoyable. A good drink holder will provide a safe place for your soda, water, or beer. Some even have insulation material that will keep your drink cold and enjoyable.
GPS Holder
If your caddy doesn't come with a rangefinder and you don't want to pay extra for one, you can get a GPS holder installed instead. These items are designed for portable GPS units and can even be used with various phones and even tablets.
Hedgehog Wheels
These spiked wheels are designed to improve the traction of your trolley. This extra traction makes it easier to push your caddie up a hill and to keep it stable while going down. These extra spikes are designed to avoid serious damage to the course turf while improving your traction.
Electric Golf Trolley FAQ
Q: Is a remote-control caddy worth the price upgrade?
A: A remote-controlled trolley is a good investment for those who tend to leave their bags behind while they are playing. For example, let's say you have to go into the rough to play a shot and leave your bag behind. After hitting the ball out of the rough, you go and find it on the fairway and have left your trolley 50 yards back.
Instead of having to go back and haul it to your ball, you could use the remote to bring your trolley back to you. However, some manual carts even have an option for limited automatic movement. As a result, it is really up to you. Personally, I do enjoy the remote on my cart but could see if others found it unnecessary.
Q: Are "Follow-Me" carts still available?
A: While these types of carts were popular at some point, they are usually not available from most manufacturers. That's because the technology is imprecise and expensive. Too many golfers found that they had to walk unusually slow for their cart to sense them or that the sensors would randomly stop noticing them and halt cart movement.
That said, these carts are often available on the used market at reasonable prices. You might even be able to find a few new models in golf shops. These newer models have likely remained unsold for years but should operate reasonably well even after sitting so long.
Q: How fast will the battery drain if I plug in my cell phone?
A: The USB port on many electric caddies lets you plug in your cell phone and keep it at a fully-charged state. However, the drain on a trolley battery can be a concern for many. For example, a cell phone will typically pull about four volts out of the USB to charge your phone. A golf trolley battery will usually have about 12 volts.
Does this mean that the cell phone will decrease a battery charge to just eight volts? Not quite. The voltage rating is now much it produces while in operation. It is not a maximum amount of voltage. That said, charging your cell phone battery is likely to drain its output slightly, meaning your trolley may slow down a little while your cell phone charges. It may also lose a maximum of 15 minutes of life for that charge.
Q: How long will a trolley battery last?
A: This question is complex to answer and is based on how well you treat the battery. For example, you should fully charge the battery before its first use, which can take 8-16 hours. Once the light turns green on the charger, you must remove the battery, or it will suffer minor damage. As a result, keeping the battery on the charger for extended periods will slowly decrease its lifespan.
Just as importantly, you should try to avoid fully depleting the battery before recharging it. I suggest charging it after every 18 holes. Letting it drain all the way will cause minor damage every time it happens that can contribute to a shorter lifespan. And make sure that you fully recharge it if you trolley has been sitting inactive for 4-6 weeks or so. Try to avoid storing it in areas that are below freezing, as this can damage their lifespan as well. I store my battery in a closet in my house to keep it at room temperature.
By following these guidelines, you can get at least 6-7 hours of play out of your trolley. That is usually good enough for about 25-27 holes of golf. A typical battery will last between 120-180 charging cycles, meaning it could last you anywhere between 2-5 years, depending on how often you go golfing. That said, I suggest upgrading to a new battery after five years, even if yours is still operating. This step ensures your electric trolley doesn't give up the ghost during a big game.
Q: What kind of bags work with an electric golf trolley?
A: Electric golf caddies are adaptable with a multitude of bag types. However, they work best with a standard golf bag or one that has an even weight distribution. Unfortunately, they may struggle with heavy bags or those with legs. That's because they often create an uneven distribution of weight that makes the trolley struggle to operate or may even tip it over.
That said, most caddies should be strong enough to handle multiple types of bags. Many manufacturers state that a bag of 34.5 by 9 by 11 inches is an excellent average size for the typical electric trolley. Don't worry if your bag is a little bigger than that, though. Most caddies can easily move larger bags. Just expect a slight decrease in the raw power and a slightly shorter battery life.
Q: Are front-wheel or rear-wheel models a better choice?
A: The advantages and disadvantages of these caddies are similar to those experienced with a standard automobile. For example, a rear-wheel drive typically provides you with more control but can cause spinning and control issues on muddy or wet surfaces. That said, they are usually a little easier to repair than front-wheel models.
However, front-wheel models are a good choice if you are worried about control issues in adverse weather conditions. They typically power through these areas a bit easier than rear-wheel models. Unfortunately, they also tend to get stuck in the mud more quickly than rear-wheel models and are a bit harder to control in tight situations. Balance out your options and these advantages and disadvantages to find the right model for your needs.
Q: Do trolleys operate well in extreme terrain?
A: Common sense is important to consider when operating your trolley. Powering it through rough terrain is a poor idea because sticks and other debris may damage the trolley and its electrical connections. It might even tip the bag over and cause damage to the trolley, your bags, and your clubs. Leave your cart on the fairway to avoid serious issues.
You should also avoid using your trolley in questionable ways, such as turning rapidly or forcing it to drive up or down steep hills. When going uphill, turn off the engine and hold onto the caddy yourself. In this way, you can keep control over it and prevent it from tipping over on you. Follow this same advice when going downhill or making difficult turns in crowded areas.
Q: What kind of brakes are available with these caddies?
A: Many trolleys aren't going to have a brake, though some have a foot-activated wheel brake that can keep it from rolling down steep inclines. As a result, you have to be careful about where you park your trolley. Placing it at the top of a hill can be a serious issue if it starts rolling backward. Chasing after your caddie as it crashes into a pond is not a great way to spend an afternoon.
However, many caddies do have a stop option that immediately keeps it from moving. Don't confuse this option for a brake. A true brake would prevent the wheels from turning. This option simply stops the power to the wheels. They are still capable of moving. In fact, your cart is likely to coast a little after you hit the stop button, so keep that in mind when operating it.
Final Thoughts
The diverse array of golf trolleys available on the market today make it a true buyer's paradise. You shouldn't have a difficult time finding an electric model that works for you. And even if the 15 models here didn't appeal to you, there are other options that you can consider buying.
So don't hesitate to try out a few different trolleys before you make a purchase. Doing so will make it easier for you to narrow down your choices and to find an option that works for you. One last tip: try to find one that has the most accessories. It may take a little shopping, but you can find one that uses multiple extras that improve its operation.
Resources
eBay: Used Electric Trolley Buying Guide
Time: Phone Charger