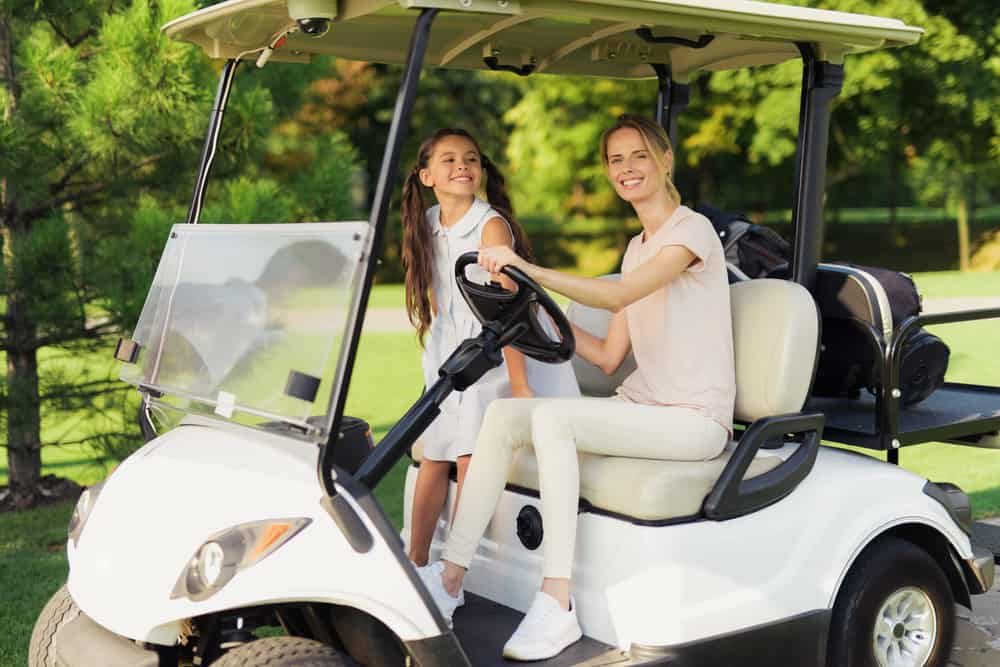 When choosing a golf cart, most buyers think of elements like its raw power, the style of its exterior, the brakes, the steering capacity, and other factors.
However, a growing number of buyers are now trying to find carts that ride the smoothest, seeking out carts which feel comfortable in many driving situations.
In this way, you'll have a great idea of not only how to measure the smoothness of a cart's ride but what you can do to ensure you get the best ride possible for your money.
Which Golf Cart Has the Smoothest Ride?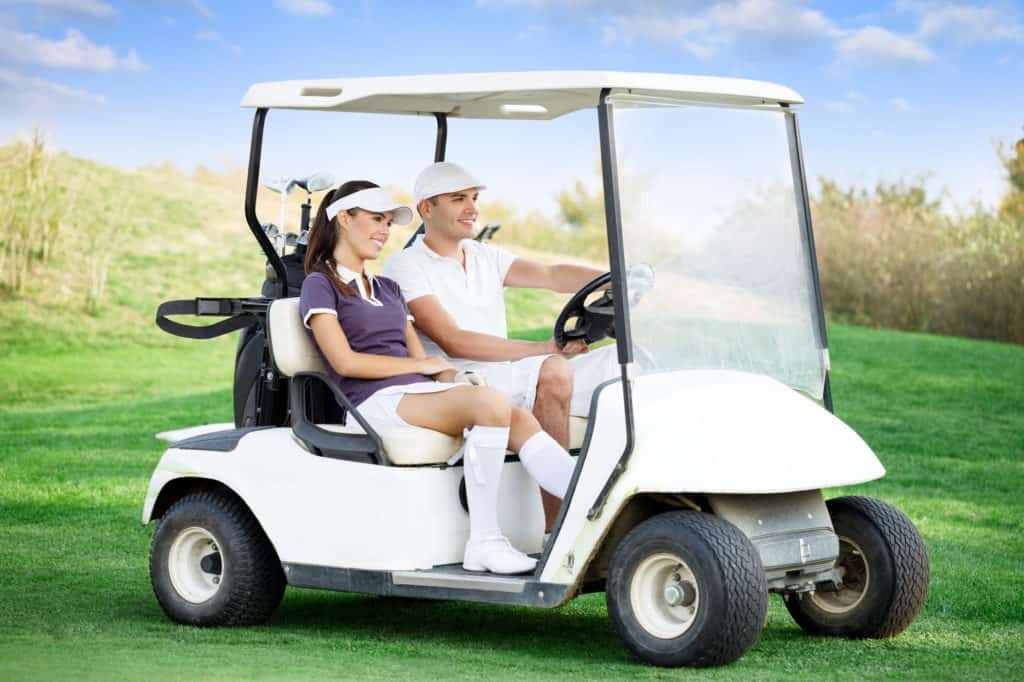 Unlike other articles of this type, where we examined three different carts manufactured by different companies, we feel confident focusing on just a single cart now: the Yamaha Drive 2.
This golf cart has one of the smoothest drives on the market today, and it is one which we believe will produce the best overall effect for many riders.
Measuring smoothness is often a challenging process, and it is one that took us a little bit of time and research to figure out.
The key lies mostly in the suspension system of the cart, as this system provides lift to the cart, utilizes shocks to keep it riding smoothly, and helps provide the kind of support a cart needs to run well on just about any kind of road.
Why We Chose the Drive 2
The Drive 2 is one of the premiere golf carts produced by Yamaha, one which we'll talk about in more depth below.
However, we want to start out by talking about the suspension system on this golf cart because that is why we have chosen it as the smoothest golf cart on the market today.
The suspension system centers around two different concepts: the independent rear suspension system and the independent front suspension system.
The Drive 2 is one of the only Yamahas on the market that has both the front and rear suspension systems, which is why we ended up choosing it.
In fact, the Quietech EFI is actually the first-ever independent rear suspension to have been put on a golf cart, which is why it remains the smoothest.
When you have two such suspension systems on a golf cart, you achieve a higher level of smoothness than you could achieve with any other type of system.
Instead of only getting one side of independent suspension, you get two, producing a ride that is much less bumpy.
Without the rear independent suspension system, a golf cart's rear end is prone to a larger amount of bumping and lurching, making the ride much less comfortable.
Since no other cart on the market has this type of dual independent suspension system, it is very easy to say that the Drive 2 is the smoothest ride on the market right now.
In addition, it has a variety of other features which also make it an interesting buy, ensuring that you will be satisfied with this golf cart if you end up buying it.
Let's examine a few of the most important of these elements to give you a better understanding of why we think this cart is a good choice for so many different buyers.
Other Features of a Drive 2 Golf Cart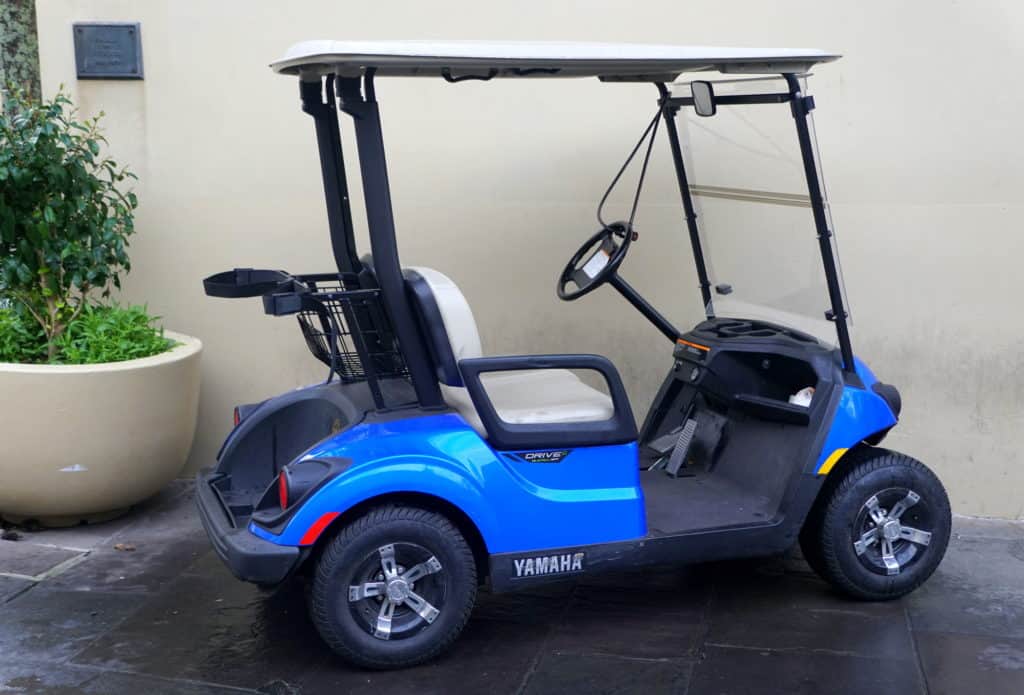 If you are interested in buying a Drive 2 golf cart, it is important to understand the other features it may include.
Variety of Color Designs: This unique golf cart comes in a handful of different colors including Arctic Drift, Moonstone, Carbon, Bluestone, Emerald, Sunstone, and Glacier, each with different textures available.
Electronic Fuel Injection: A good fuel injection system helps to make your cart more efficient, cuts back on fuel waste, makes it a little more powerful, and provides all of the help.
Air Cleaning System: A good Drive 2 contains a high-quality air cleaning system which keeps dirt and debris out of your oil. In this way, your cart should run smoothly.
Make sure you talk to your dealer about these different options to see if your model of the Drive 2 contains all of them.
Enhancing Golf Cart Smoothness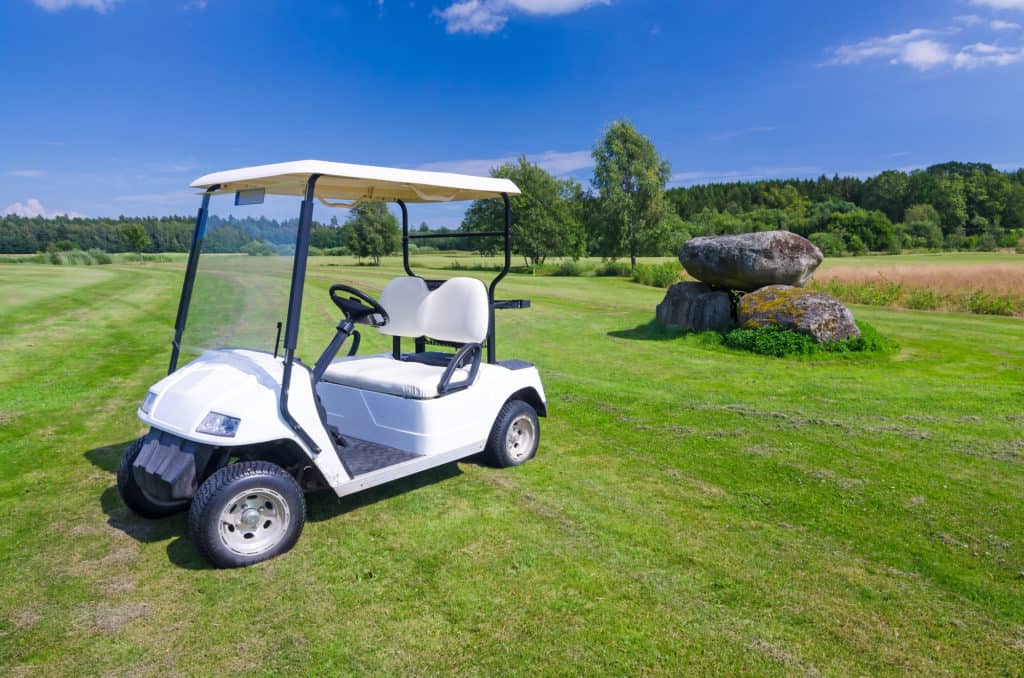 No matter what model of golf cart you own—be it a Drive 2, another model of Yamaha's, or one from a completely different manufacturer—you will want to create a smooth ride.
Typically, this process is one that the cart manufacturers have ensured for you by providing high-quality tires, shock systems, and much more.
However, there is also a chance that your cart may need a few tweaks from time to time to ensure that it continues to be as smooth as possible on the road.
Thankfully, a large number of different steps are available to make sure your cart has a smoother ride.
These simple steps take very little time to execute and will give your cart the smoother ride you want and deserve.
In some cases, you may need to take your cart to a dealer or a repair shop, but this step is more than worth it for a better ride and stronger efficiency.
Make sure that, if you do take these steps, you start with the first and easiest option and then progress down the list to more challenging ones.
Step One: Check Your Tire Pressure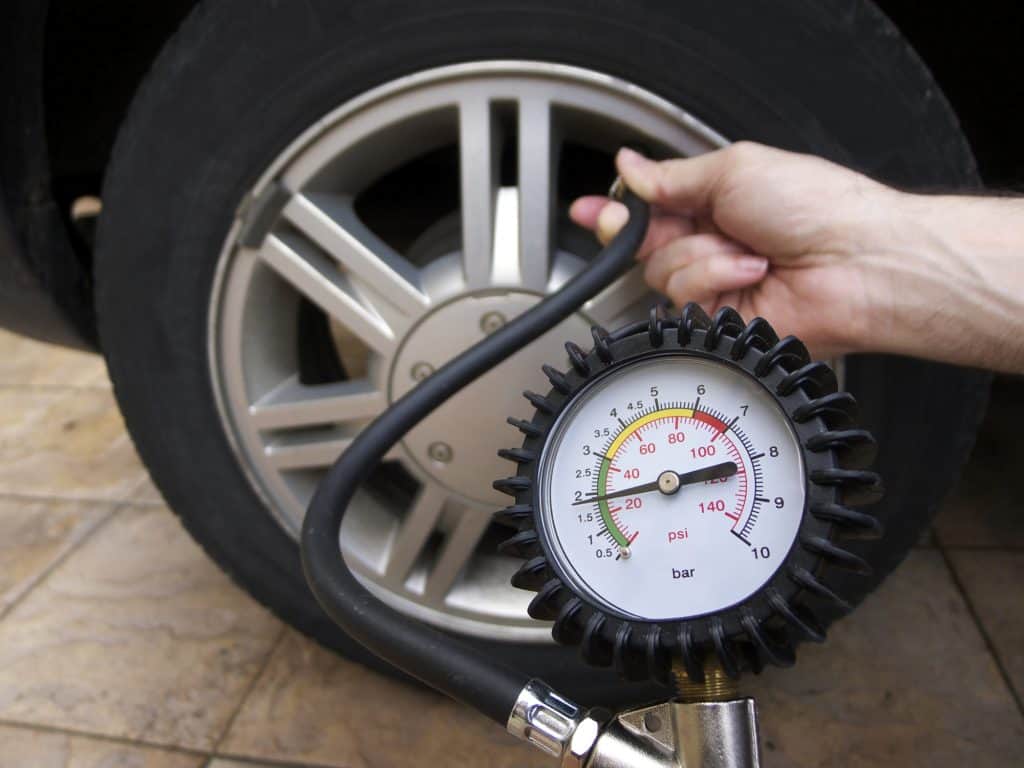 If your Yamaha Drive 2 or any other golf cart you own feels bumpy on the road, the first thing you should do is check your tire pressure.
You should probably be checking your tire pressure at least once a month anyway because it is very easy for air pressure to decrease subtly.
Typically, you're going to need anywhere from 20 to 30 PSI in your cart tires, depending on your cart model and the season.
For example, you usually need higher levels of air in your tires in winter because air is more likely to decrease during this time.
Higher air pressure in winter also helps to make it easier to get over tougher and harder areas of your ride, ensuring that your drive is smoother.
Step Two: Checking Your Shocks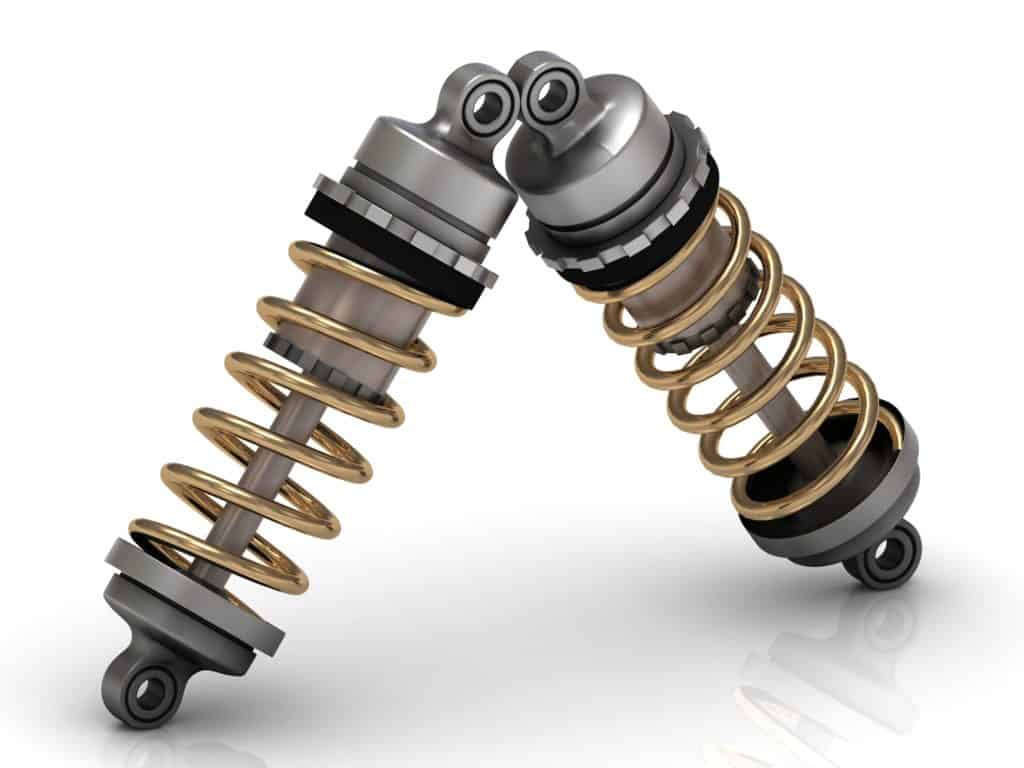 Over time, your suspension system may start to wear down in some of its most important areas, such as the shocks or the struts.
Typically, this problem is one which requires you to get a high-quality repair expert to manage for you to ensure that you don't get into any rough riding situations.
For example, trying to replace your shocks or struts without professional help is more likely to worsen the quality of your cart than improve it.
Instead, you can contact a mechanic who fully understands this process and who will take extra steps to get your cart performing at its best.
Most of the time, these steps are things that can be handled easily by a mechanic in a handful of hours or even with a few installation steps.
Even more importantly, this type of repair is something which should be done every few years or so to ensure the smoothest ride possible for your cart.
Step Three: Check Your Filters and Fluids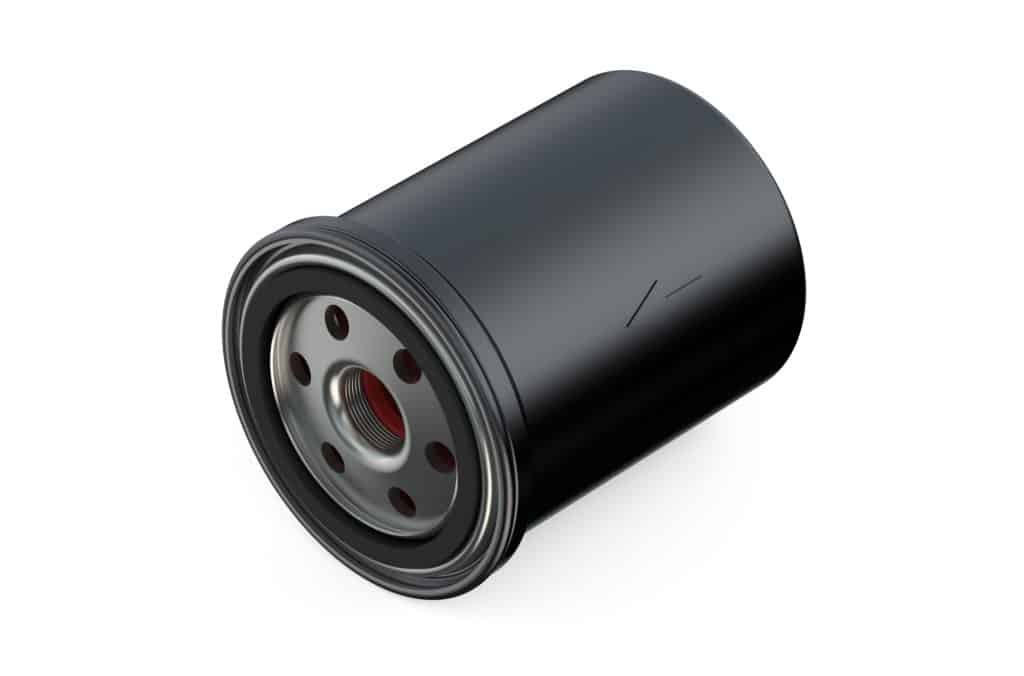 Sometimes, there is a good chance that the filters and fluids in your golf cart may be in rough shape and have to be changed up to avoid a rough ride.
Typically, this process requires you to change your air and oil filters and to take other steps to ensure that your cart's engine is strong.
Most of the time, you shouldn't have too hard of a time enhancing the overall strength of your cart if you are smart about it.
For example, you can usually produce a smoother ride simply by changing your suspension's filters and the fluid.
This process is one which most cart owners should be able to do themselves.
If you don't feel comfortable doing it yourself, you can always contact a professional to help.
It should take no more than 20 minutes or so to get this done.
Step 4: Do a Total Cart Examination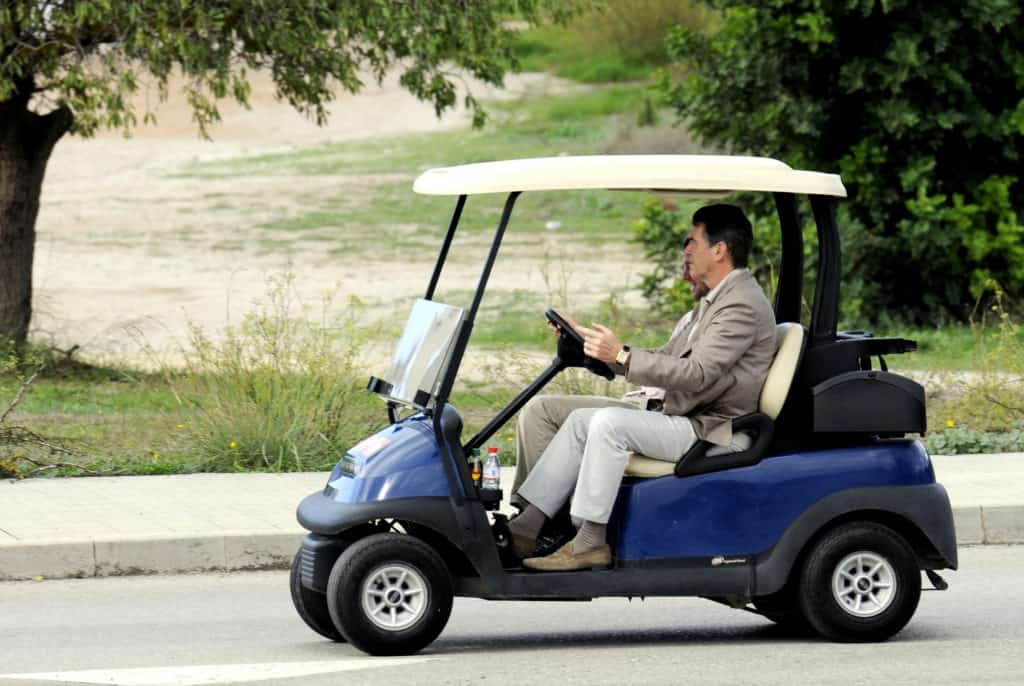 If, for any reason, your golf cart is still in rough shape and doesn't feel as smooth on the road as it did when you first bought it, there are a handful of steps you can take to get it back into shape.
First of all, you may need to get a mechanic to replace your clutch because a clutch that is worn down or even busted may cause a cart to operate awkwardly on the road.
Next, you may need to check your tires to ensure they don't have a hole or to rotate them or change them if the treads are starting to get worn out already.
After these steps, you may want to contact your professional mechanic to change out the shock absorbers to ensure that they are as strong as possible for your needs.
Beyond that step, it may also be important to check the charge on your battery to see if it is draining too quickly, as this may cause a cart to run sporadically on the road.