How Long Do Golf Carts Last?
Spending thousands of dollars on a golf cart is a tough decision that many buyers need to carefully research before making a decision. For example, they need to know how long their cart will last before it starts to either wear down or suffer from damage to the engine or exterior.
The average lifespan of a golf cart will vary heavily based on a multitude of factors. For example, some experts estimate that the average golf cart has a useful life range of about 5-7 years. That said, golf carts can still be used for 10 years or more depending on how well they are maintained and how much money a buyer wants to put into their vehicle.
Therefore, anyone buying a golf cart needs to fully understand how the lifespan of a cart is affected by various elements. These include not only the design and maintenance of the vehicle but aspects such as the battery lifespan and much more.
Average Lifespan of a Golf Cart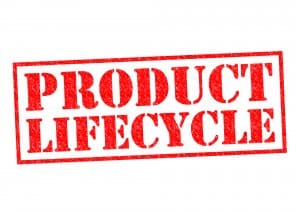 Typically, electric and gas carts have around the same lifespan when they are well maintained.
As mentioned in previous questions, gasoline carts cost more to maintain and require more regular maintenance procedures.
However, their durability is the same as that of an electric vehicle, which is nice for those who are interested in gasoline or diesel golf carts.
That said, some manufacturers claim that the average golf cart will last 30-40 years if the engine is properly maintained, repaired, or even replaced.
This estimate is based not on the longevity of the engine but the durability of the cart frame. As many carts use stainless steel to produce a reliable and robust vehicle, that estimate is reasonably accurate for most models.
Battery Lifespan Matters
While the typical golf cart frame may last for 30-40 years, the average battery won't last anywhere near that long.
Battery packs for a golf cart include the battery and the charger and typically range in age anywhere from four years to 10. However, the age range of a battery will vary depending on a multitude of factors, including how it is used.
For example, carts used at golf courses – often called fleet vehicles – get much more use than those used privately.
During the golf season, a cart will typically go through 2-3 rounds of golf every day. By contrast, a private golf cart will typically be used for the equivalent of 3-5 rounds of golf per week. Therefore, fleet batteries tend to run out more quickly than private ones.
Experts state that a fleet cart battery typically ranges between 4-6 years before it needs to be replaced.
By contrast, a private golf cart battery often lasts between 6-10 years. As always, though, the lifespan of the battery will vary depending on how often it is charged and the maintenance it receives from the owner of the battery.
For example, owners should avoid overcharging the battery and instead use an automatic one that turns off the moment that the cell has enough juice.
The battery water level should also be checked every month and refilled, as needed, to ensure that it doesn't run dry.
Maintenance Improves Cart Lifespan
One of the most important elements of a cart's lifespan is the maintenance it receives.
For example, individuals who don't refill their battery with water when needed or check the engine wires for frays will greatly shorten the length of their cart life. Furthermore, leaving a cart out in the weather during the off-season will also cause issues with its operation due to weathering damage.
As a result, owners should store their cart in a covered shed when it is not in use.
Beyond this simple step, owners should check the batteries after every use to make sure that there is no damage on them from the previous golf outing. Monthly watering should be more than enough to help avoid this damage, though results will vary depending on how often you use your cart.
And at least twice a year, owners should check the tire pressure, get their brakes checked, inspect the electrical system, adjust the wheel alignment, lubricate all proper engine parts, and much more. These simple steps can be done by owners who fully understand the mechanics of their vehicle.
Those who do not should find a professional to take these steps for them.
Wear-and-Tear Factors Influence Cart Operation
Golf carts typically go through a lot of wear and tear over the years. For example, driving a cart in wet conditions can cause multiple problems.
First of all, the water can cause electrical shorts that are dangerous to the operation of the vehicle. Just as problematically, water can cause dense soil and wet rides that impact the tires on the vehicle in many ways.
Even worse, riding a golf cart in the middle of the busiest golfing time of the year – summer – may cause some problems with the vehicle.
For example, high temperatures can cause damage to a battery and even make it run less efficiently. Excessive sunlight can also damage the exterior of a vehicle by causing extreme heat and other concerns to run down the cart. This damage will be both interior and exterior on the vehicle.
All of these factors will weigh heavily on a golf cart and severely shorten its lifespan.
The benefits of covered storage simply cannot be emphasized enough here. Keeping a golf cart out of nasty conditions can minimize damage and increase its lifespan. These benefits are particularly noticeable if you park the vehicle between every year instead of letting it lounge around in the sun or outside elements.
Resources:
https://www.rmigolfcarts.com/blogs/news/electric-golf-cart-vs-gas-golf-cart
https://www.usf.edu/administrative-services/documents/asbc-resources-field-equipment-replacement.pdf