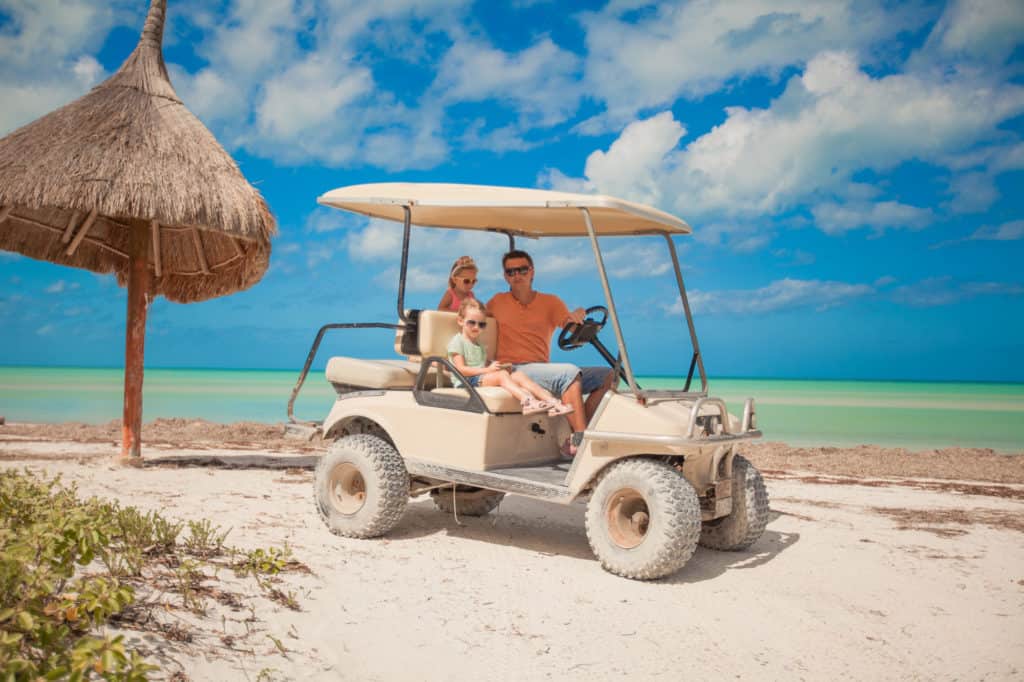 Gas golf carts are great for traveling long distances and for towing or hauling gear.
One of the main problems with them is that they can be quite loud.
Although there is really no way to eliminate noise from a gas golf cart completely, there are adjustments that can be made.
We have put together five ways that you can help lessen the noise your gas golf cart makes.

How To Reduce Noise On A Gas Golf Cart (5 Ways)
1. Check For Mechanical Issues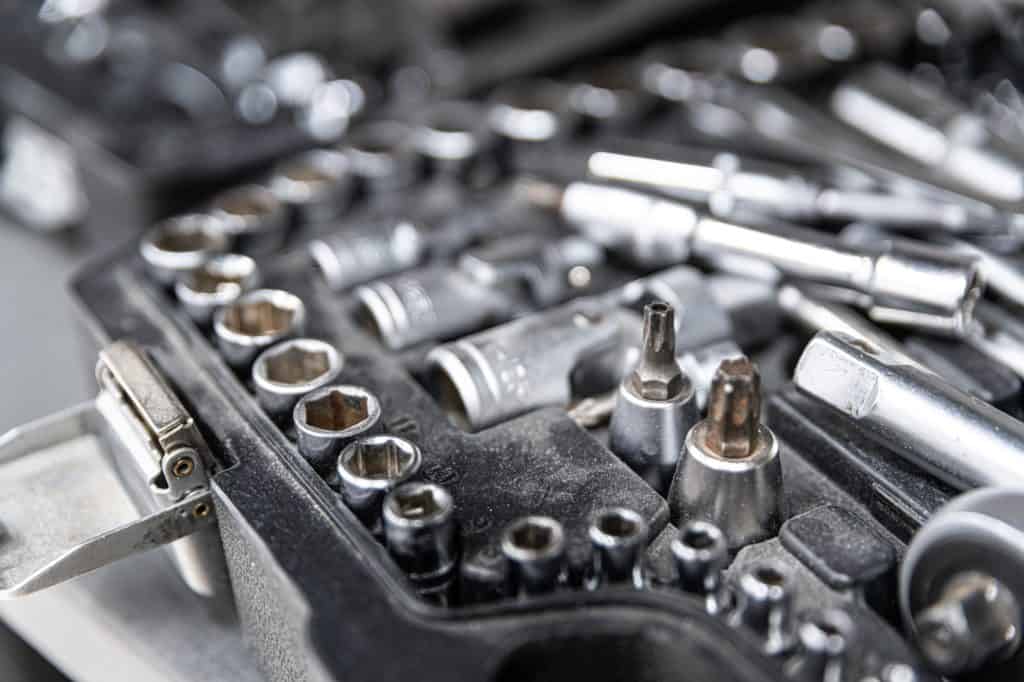 We know that gas golf carts can be loud, but you may want to ask yourself is yours is too loud.
Sometimes there could be an underlying mechanical issue with your golf cart that is making it louder.
Motor
You will want to check the motor and your cart and make sure that it is still operating as it should.
A trained mechanic can hear when a motor is sounding like it's on it's way out.
For a recreational golf cart owner, it may sound no different than the cart as it does on a regular day.
Gas golf carts require regular attention and service to the motor.
Just as you take the time and the money to service your car, you must do the same with your gas golf cart.
If you think that your cart is noisier than usual, have a mechanic take a look to see if a new motor is necessary.
If your motor is quite old, merely replacing it may be enough to get your golf cart a little quieter.
Shocks
If you can narrow down the times that your golf cart is noisy and it seems like it is mostly when you go over bumps, you could have problems with the shocks.
The shocks of the golf cart are sometimes called the struts.
This part of your cart is not designed to last forever, and at times you could need to replace them.
Take your cart out for a ride and start to narrow down when it makes the most noise.
Shocks are designed to make your ride a bit smoother and quieter, and if they are on their way out, you may notice it.
Controller
The controller on your golf cart helps to control the speed.
If your controller starts to go bad, it could end up making the engine louder.
Since your engine being told it needs to go faster or slower at any given moment will impact the sound that the engine makes, checking on the controller is a good idea.
The larger your engine, the more noise it is going to make; if it is not being controlled properly, it could make excess noise.
Continuous Variable Transmission
A golf cart has a transmission, just like a car has a transmission.
When the transmission starts to go bad, your cart will not run smoothly.
A transmission should last for several years, so if you have a relatively new cart, it may not be the transmission causing the extra noise.
Before you purchase a muffler or anything else to lower the noise of your gas cart, it makes sense to have a mechanic take a look at the cart.
2. Add A Soundbar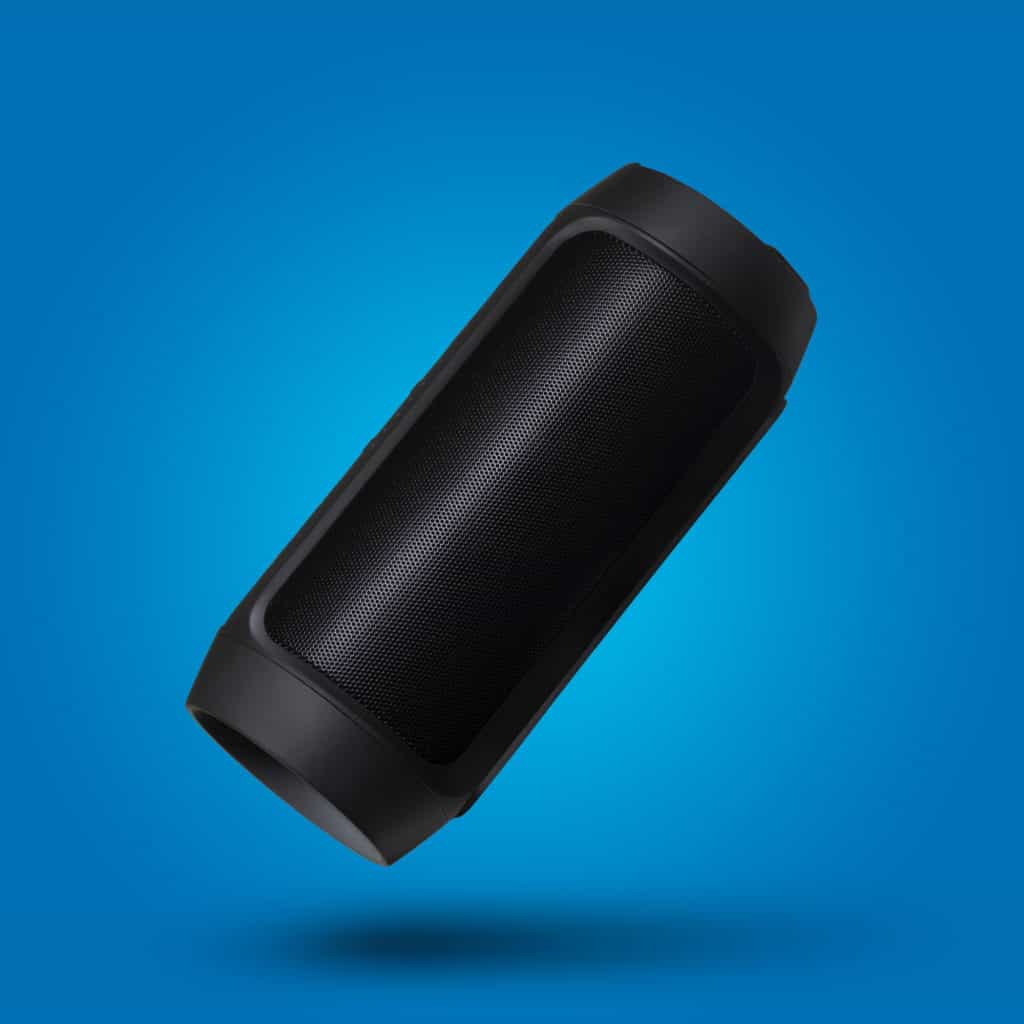 Your golf cart may be so noisy that it bothers the neighbors or the homeowners association in your neighborhood.
If this is the case, you will need to work on some more mechanical type fixes.
However, if your golf cart noise is bothering you, you may think about just masking it a bit.
Even if you don't have a speaker system in your golf cart already, it is not all that difficult to add a portable sound system.
Make sure that the soundbar or sound system that you choose is capable of rugged and all-terrain use.
While riding on the golf cart, there are going to be quite a few bumps that the soundbar will have to deal with.
You will also want to choose something waterproof.
Although you will probably do everything you can to make sure the soundbar does not get wet, it is bound to happen at one point.
If you are heading back home in a rainstorm and a little water gets in the cart, you will not want to lose your soundbar completely.
Make sure that you choose something that is rated for outdoor use.
When a soundbar is outside, it will have different volume capabilities because of how sound is dispersed.
It is worth it to look for a sound system that would work for mountain biking, camping, and other outdoor sports.
These tend to have the capabilities you will need for your golf cart.
Although this is not a solution to eliminate gas golf cart noise, it will undoubtedly tone things down a bit.
3. Look For Alternative Muffler Options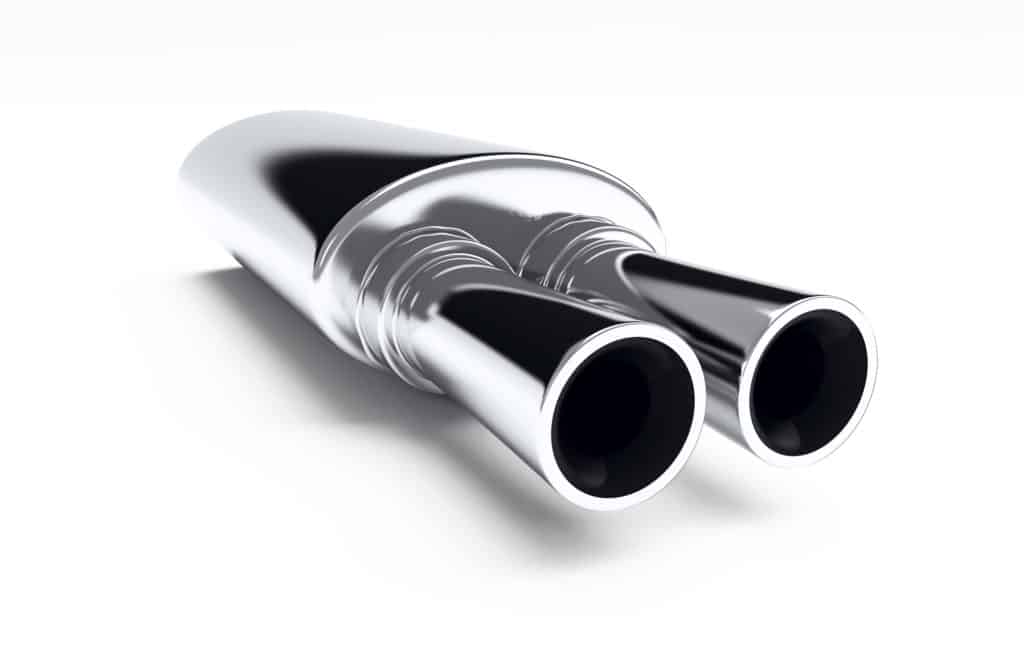 The muffler is probably the most popular way to lessen the noise on the gas golf cart.
Your golf cart already has a muffler installed; the problem is that some are quieter than others.
If you want to, you can look into alternative muffler options for your cart.
Many companies offer muffler upgrades to help quiet down your golf cart a bit.
Make sure that the muffler you choose is compatible with the golf cart type that you are using.
Now, in addition to making sure you have a great muffler, you may want to add a muffler silencer.
A muffler silencer is an easy way to reduce the noise coming from the muffler itself.
Muffler silencers can be sold both from the manufacturer directly and from aftermarket golf cart part stores.
When looking for muffler silencers, you will probably come across silencers for ATV vehicles.
ATV's struggle with the same noise issues that gas golf carts do.
The problem is that the parts for the ATV do not match the golf carts exactly.
You can go to a local mechanic and see what they can do to attach these parts for you, but it is not the best idea.
Try and find something that is a match for your golf cart.
If you can't find a match, then you may want to look into alternative methods to silence your golf cart.
4. Adding & Improving Insulation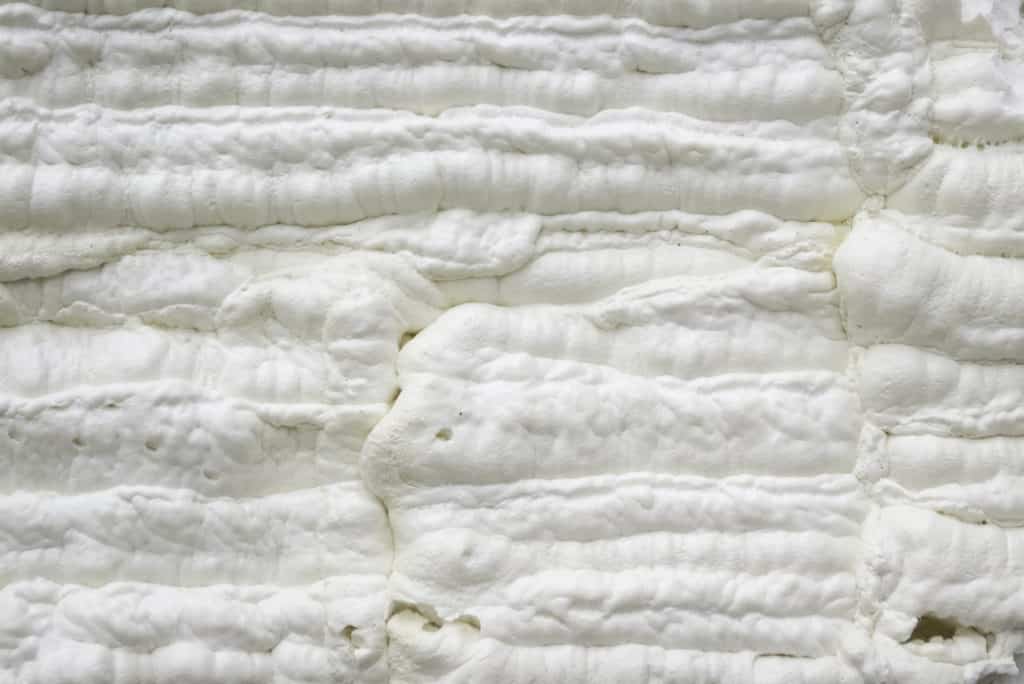 Your golf cart probably has some insulation installed already.
However, improving this and installing more can help to make a big difference in the noise your gas golf cart produces.
For starters, it's essential to know what golf cart insulation is.
The insulation is a lining in the engine compartment of your cart.
Since the engine produces the majority of the noise in your cart, surrounding the engine with excellent insulation will help to keep the sound to a minimum.
The material used for insulation around the engine is high-density foam.
When you purchase foam for this purpose, you will likely see it advertised as a sound deadening mat.
Overall it is not very expensive to purchase, and it comes in different thicknesses.
The thicker the material, the more sound it will block, and the more you will pay for the product.
Installing this product is not very difficult, and the residential cart owner should not have trouble doing this on their own.
The insulation itself will usually have one sticky side, and you can pull off the packaging and stick it where you need it.
Aside from the engine compartment, there is another area on your golf cart where you can install insulation.
Some people will also put insulation under the seats of the golf cart.
Although this can work to help reduce noise, it can also be a safety hazard.
The area under the seat of the cart gets quite hot from the engine doing its job.
Leaving the insulation in this area while the cart is working hard can cause the perfect conditions for a fire.
A golf cart fire starting under your seat while you are driving is a hazardous situation that you are going to want to avoid.
Insulation around the engine is useful and it is safe.
Putting the insulation around the engine is something that manufacturers will do but not under the seat.
You will notice that golf cart companies and manufacturers do not sell insulation for this purpose because it's not safe.
5. Check The Shock Absorber
JSP Brand Rubber Snubber Motor Mount for Club Car Gas Golf Cart 1984-up Replaces #1012164 102540301 1025403-01 Engine Noise Vibration Dampener
New Aftermarket Golf Cart Rubber Snubber
Shock absorber, buffers noise and vibration, Aftermarket high-quality part, Meets or exceeds OEM Specifications
Replaces the following Part Numbers: OEM Part #: 1012164 102540301 1025403-01
Fits on the very front of the frame where the engine sits, Absorbs the lifting torque and vibration from the engine
Fits: All 1984 & Up Club Car DS and All 2004 & Up Club Car Precedent, gas golf carts with the 341cc, 290cc or the 350cc and 400cc engines This also includes the following Club Car Carryall and Turf gas utility models: Carryall I, II, II Plus, VI (long flatbed), Turf II, Turf II XRT, Turf Carryall 272 models, Tour All, Fairway Resort Villager Trans-Porter, Trans-Sender XRT 800 and 810 utility trucks.
If you remember when we talked about the mechanical problems that can cause a golf cart engine to be loud, we mentioned the shocks.
Although the shocks can help make things both quieter and more comfortable when going over large bumps they don't do much to help protect the engine.
They are used to protect the user of the golf cart the most.
A shock absorber is a rubber item that sits on the front of the frame where the engine sits.
This rubber piece will help to dampen the noise while the cart is in operation.
Although your golf cart probably came with one of these when it left the manufacturer's warehouse, it could have worn out over time.
Not only is this product essential for the noise in your golf cart, but it also helps the engine from rattling or moving around too much.
Like anything else on the golf cart, the piece will start to deteriorate and fall apart over time.
Have a mechanic take a look and see if you need to replace the engine shock absorber in your cart.
Luckily the product itself is a very inexpensive product and easy to replace.
Are Gas Golf Carts Getting Quieter?
Manufacturers of gas golf carts know that their carts are quite loud.
They are continually working on improvements to help the cart be quieter.
A gas golf cart produced in 2020 is going to sound quite a bit different than one from 2000.
Of course, they will never be quite as quiet as an electric cart, but gas golf carts have benefits that set them apart as well.
Yamaha recently released a gas golf cart called QuieTech EFI that claims to be almost as quiet as an electric cart.
Although you can still hear this gas cart, it's not quite what you think of when you picture a loud gas golf cart from the past.
What Makes A Gas Golf Cart So Loud?
A gas golf cart is loud because of its engine.
Generally, the larger the engine, the more noise that it will make.
Some people who have smaller carts and just take them on smooth rides/flat surfaces will not notice much golf cart noise.
However, those taking their cart off-road and on slopes will notice much more noise.
One natural way to get less noise in your golf cart is to go with a little smaller engine.
This will affect some of the other capabilities of this cart, but it is an option for those who want less noise.
Are Gas Golf Carts Permitted Everywhere?
Gas golf carts are forbidden in many areas.
You will notice that some communities have banned gas golf carts because they are too loud and disrupt the peace in the neighborhood.
The communities also don't want to deal with the exhaust and the fumes that people are regularly exposed to.
Another place where you will notice that gas golf carts can sometimes be banned is golf courses.
If a golf course wants to try and keep the noise down, they may limit players to electric golf carts.
Another reason that gas golf carts are sometimes banned from golf courses is because of the potential of a gas leak.
Cart owners that don't take care of their carts can have a problem with a little gas leaking as they travel around the course.
After a few holes, there could be quite a bit of damage that occurred on the golf course already.
This is a problem that golf course maintenance staff have to deal with almost daily with their crew, and they don't need to worry about the gas golf cart owners as well.
Gas golf carts handle rough terrain much better than electric golf carts.
They can travel for long distances without needing a recharge, and they are generally more powerful.
If you have a large property or even a farm, there is no question that the gas golf cart is the better choice.
In these environments and settings, it may not bother you as much to have a slightly loud golf cart.
Conclusion
Being the owner of a gas golf cart, you are very likely going to have to accept a certain amount of noise.
The good news is that there are some simple fixes to help quiet things down just a little bit.
One of the best ways to lessen or reduce the noise that your cart makes is to take it to a local mechanic for an inspection.
The mechanic will be able to rule out any underlying issues with your golf cart.
They will also be able to give you some suggestions for how to lessen the noise that your gas cart makes.