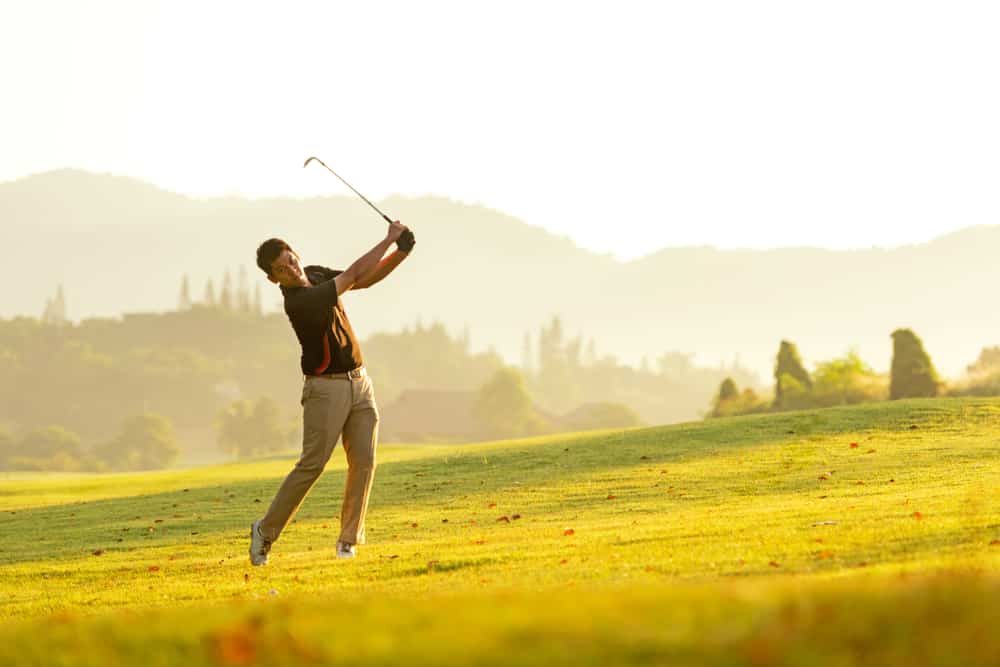 Finding the right golf clubs for your game can be quite difficult.
When you have to match the clubhead with a shaft that is high performing and the right fit for you, it becomes even more difficult.
A very common mistake which golfers make is that they are playing with a club that is too stiff for them.
If your golf club is too stiff for you, you are going to notice some distinct characteristics.
Let's take a look at what happens when your golf shaft is too stiff.

Golf Shaft Too Stiff—Symptoms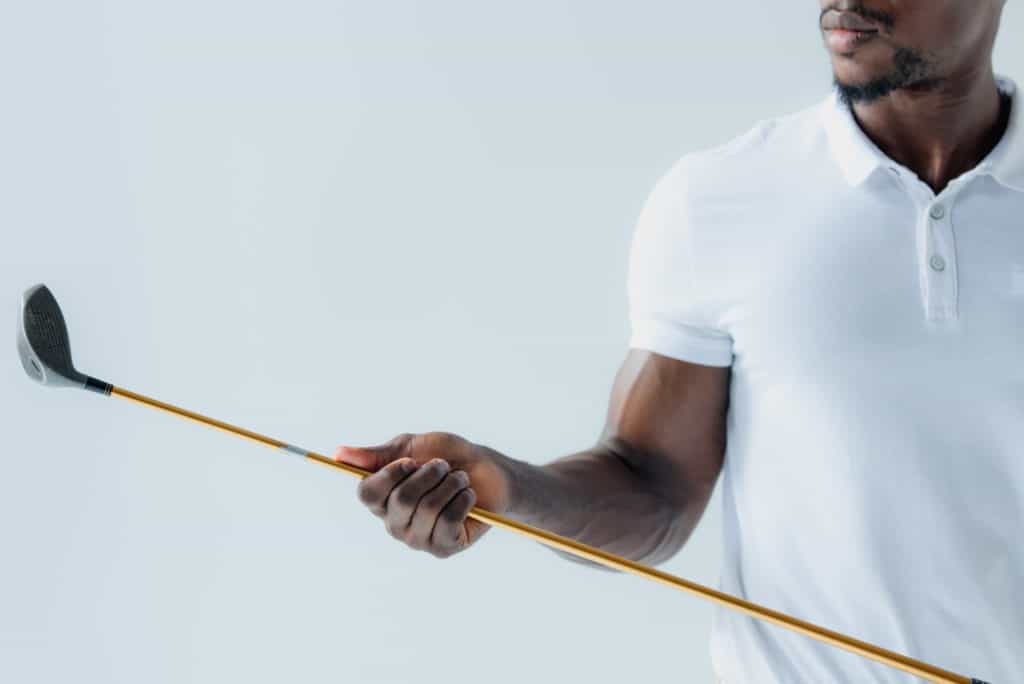 The three main symptoms you will notice when your shaft is too stiff are less distance, a fade, and poor feel.
Let's take a look at each of these symptoms and how you can go about changing things to make your clubs a better fit for your game.
1. Less Distance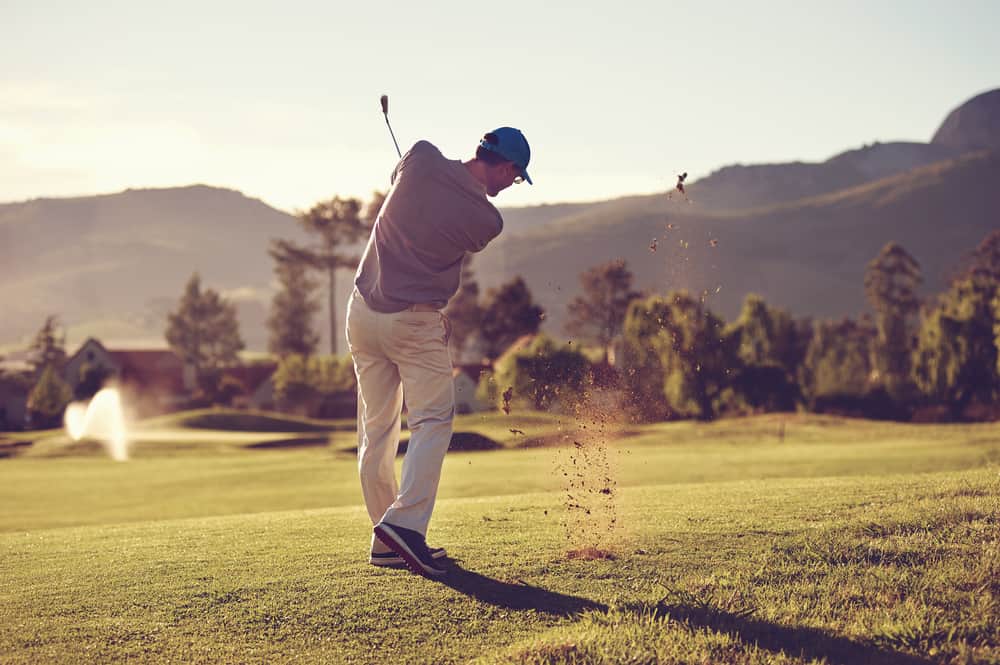 If your golf shaft is too stiff, you are going to lose distance.
The shaft that is too stiff is going to feel stiff which will make it difficult to get the same swing speed and release that you would get with a properly fitted club.
Distance is a major reason that you would want to make sure that your clubs are not too stiff.
However, there is a fine line between playing a shaft that is too stiff and one that is not stiff enough.
If you are playing with a shaft that is too flexible for you, it could also cause you to lose a bit of distance.
However, when golf shafts are too stiff, it will feel as though you are trying very hard, swinging fast, and you are still not getting the distance you need.
Each time you swing, you will feel as though you are missing out on distance.
In fact, that swing could feel as though it was good, and you hit the ball in the center of the face, yet the ball just doesn't fly.
In addition, you will most likely not achieve the proper ball flight.
The golf shot will fly quite a bit lower than it will if you are playing with a properly fitted golf shaft.
Lower golf shots can sometimes help players get decent spin and more roll on the long ball, but with the shorter irons, low shots are not a good thing.
The ball will roll through the green, and you will end up having to get very creative in your short game.
This is not ideal and something that you will need to address if you want to start scoring lower.
Ball flight and distance are two key factors in scoring, and you will need to keep them in mind to score low.
The problem with this issue of a stiff shaft is that you will likely have to replace the shaft ultimately start to see things get better.
Unfortunately, you will not be able to simply hold the club differently or adjust your stance because you will need a less stiff shaft in your club to get the distance you need.
2. Fade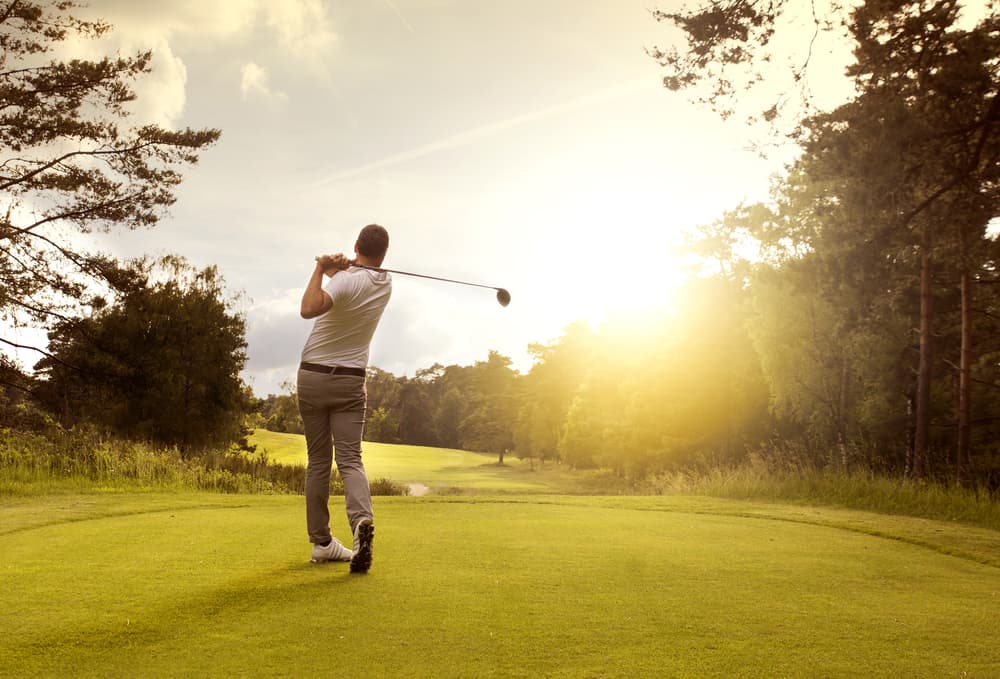 Another issue you will notice with a golf shaft that is too stiff is that the ball flight is more likely to be a fade.
A fade is a shot which goes from down the center of the fairway to the right.
Fades typically tend to be a bit less powerful than a draw or a straight shot.
This means that you will end up seeing your golf shot taper off and come up short and to the right.
If you haven't already noticed, this is where many golf bunkers are located on the course.
Short and to the right is a very common miss and one that golfers typically like to avoid.
There are some players who play a fade as their typical ball flight.
This does not necessarily mean that your club is too stiff for your game.
You will have to determine if the fade is something created by your swing or something caused by your golf equipment.
Sometimes it can take a bit of time and trying out other golf clubs to know if this is the case.
Try several clubs with different shafts and see if they are mostly going to the right or if the more flexible shafts start to straighten your shots out a bit.
A fade in golf is not necessarily a bad shot as long as you are prepared for it.
In fact, in general, no golf shots are bad if you know they are coming.
Where people run into trouble is when they start hitting inconsistent shots.
If you are a player who sometimes hits a fade, and other times, the ball goes straight, you will have a hard time keeping your scores down.
3. Poor Feel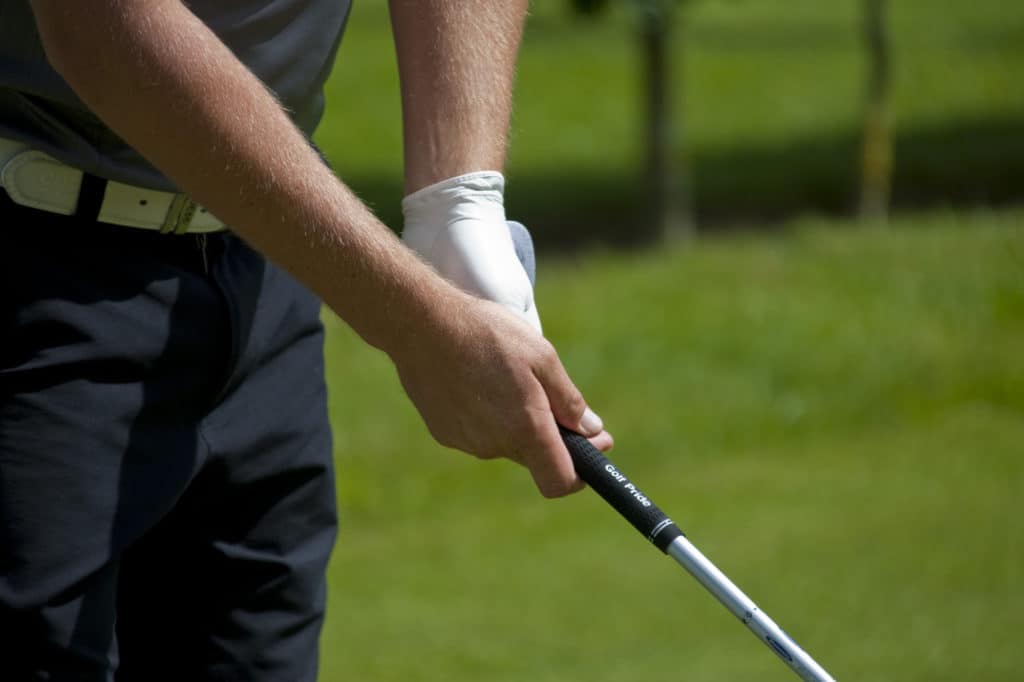 Last but certainly not least, when your golf shaft is too stiff, you will find that the feel is not nearly as good.
When you hit a golf ball in the center of the face, you are going to expect that it feels great, the ball launches, it gets plenty of ball flight and lots of distance.
If you are playing with golf shafts that are too stiff, they won't have an excellent feel both off the tee and around the greens as well.
The club will feel as if you were trying to swing a heavy metal rod as opposed to a lightweight and flexible shaft.
Another thing that some players will report is that the club feels as though it is very heavy.
This heavy feeling comes from feeling like the club is always lagging behind.
Players who don't have the proper swing speed will be trying to get the stiffer shaft to release and get it around themselves, and it is just not possible.
The better you get at golf, the more critical feel will be.
If you want to become a great player, you will need to have lots of good feel.
When this is the problem with your clubs, you are going to have to replace them with a more flexible golf shaft.
How Do I Know Which Shaft Is Right for My Golf Game?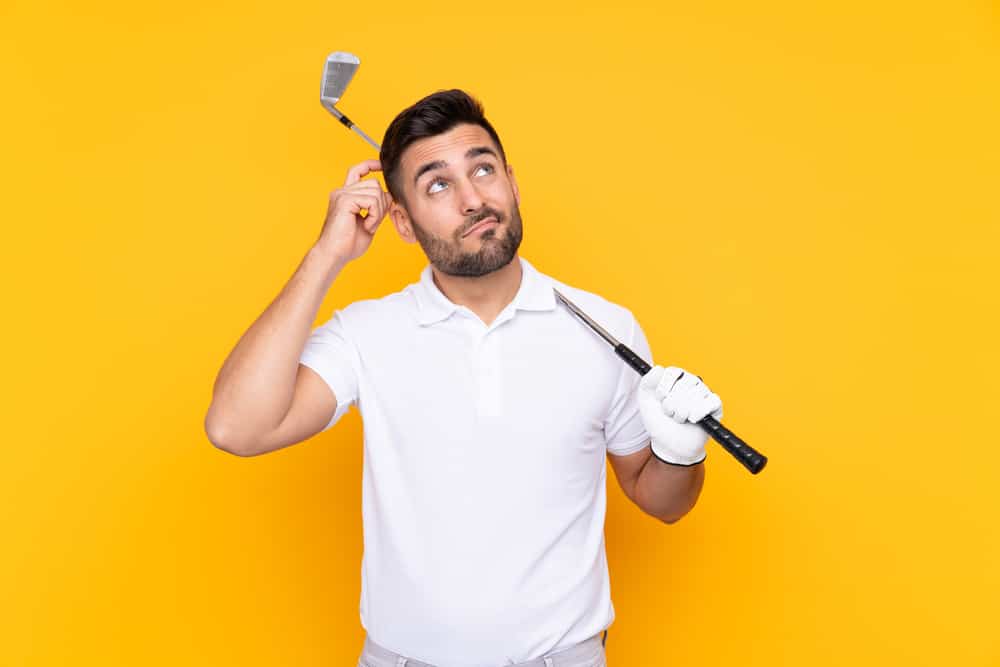 Swinging with a golf shaft that is too stiff is something you will need to correct.
Unless you can increase your strength and overall swing speed, this issue with your golf clubs will be here to stay.
The best way to know which shaft is right for your golf game is to go for a fitting.
At a fitting, you will be able to use a launch monitor to get data which helps you figure out which golf shaft is the proper match for your game.
With a fitting, you can usually measure factors like carrying distance, ball flight, spin, and launch angle as well.
These can all be adjusted by trying out hundreds of other golf shafts on the market to help a player find the perfect match.
Most of the time, a stock shaft or something very similar to a stock shaft will work well for a golfer.
However, there are some great players who are going to need a premium golf shaft to get what they need out of their clubs.
Many players will decide which golf shaft they need based on swing speed alone.
Although this is a great way to determine the golf shaft you need, it is not always 100% accurate.
There are more factors to golf shaft selection than there ever have been.
The ball flight and weight are important factors which can't entirely be determined unless a player is using a launch monitor.
If you are going to be spending several hundred dollars on a set of golf clubs, it may make sense to pay a little more to make sure they are the right fit for your game.
What Shaft Should I Use for a Fast Swing Speed?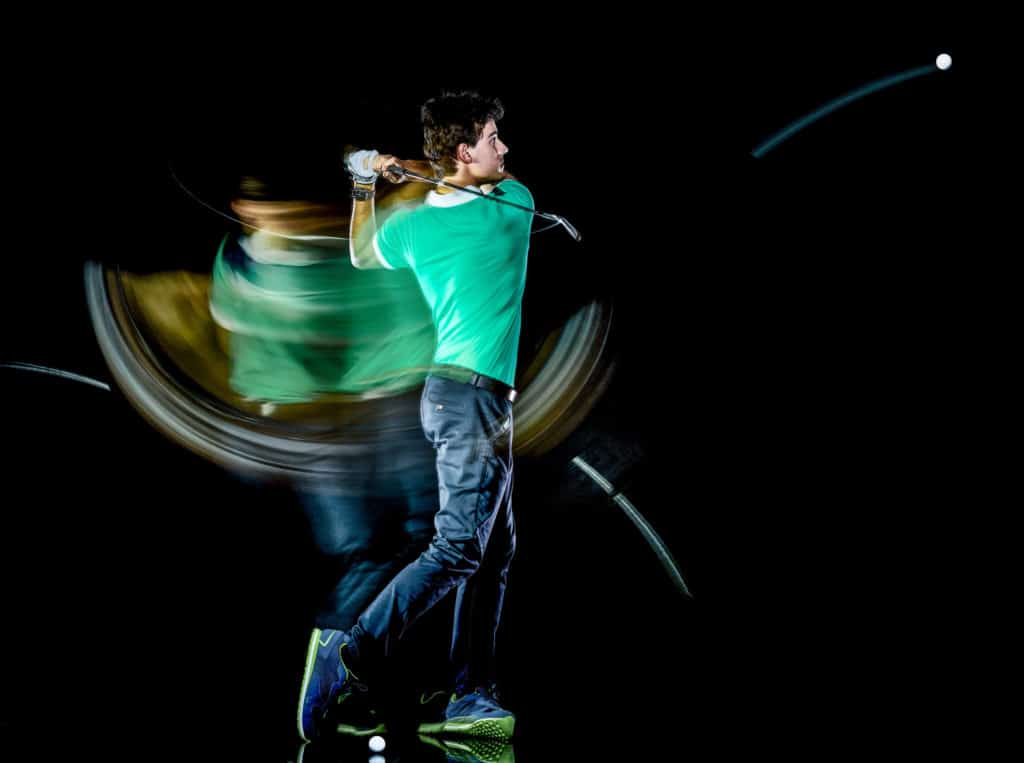 If your swing speed is exceptionally fast, you may want to swing with a stiff or extra stiff shaft.
Many golfers get confused about the idea between shaft material and shaft flex.
The two materials that golf shafts can be made of are graphite or steel.
The graphite and steel shafts can then be broken down into different flexes.
The extra stiff shaft is the stiffest option, followed by a stiff shaft.
The average golfers plays with a regular golf shaft.
Senior players tend to use senior shafts, and women golfers play with lady shafts.
The flex of a senior golf shaft is going to be very similar to that of a ladies' golf shaft.
If you are a new player and you have lots of strength and speed, you will probably want to consider something that is a stiff shaft.
If, however, you are a golfer with an average speed who is getting older or feels as though their swing is slowing down, then the regular shaft is undoubtedly the best choice.
Is Changing Golf Shafts Expensive?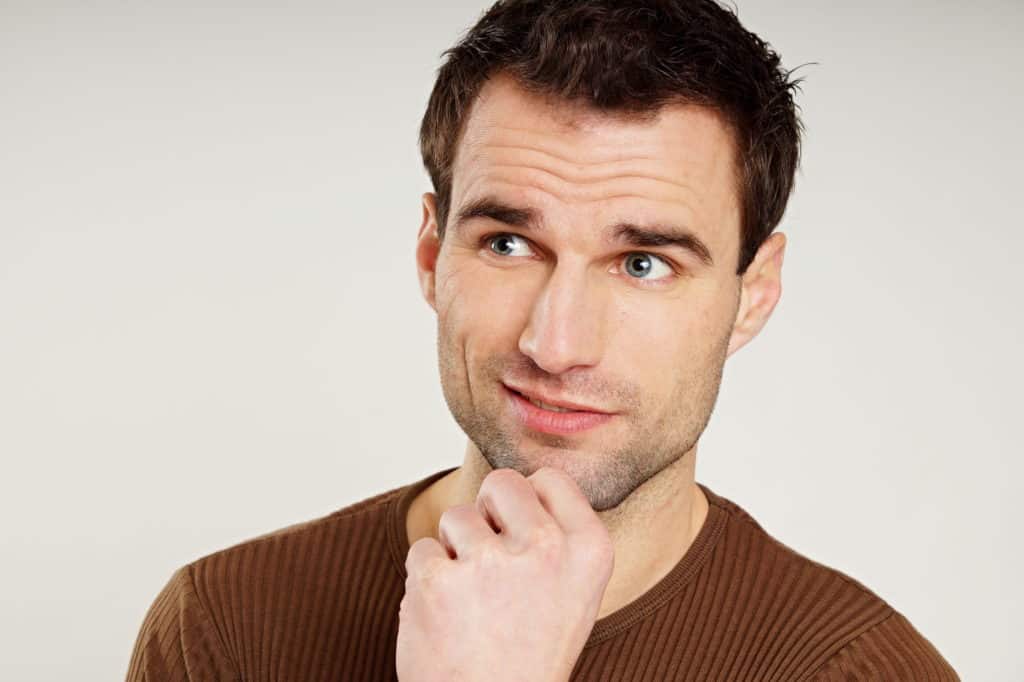 If you find that your golf shaft is too stiff, you are likely going to need to replace it or purchase a new set of golf clubs.
It will be cheaper to replace your golf shafts as opposed to replacing your entire set of golf clubs.
However, it is not always the best choice.
Sometimes for $100 or $200 more, you can get an entirely new set of irons.
Take a look at the center of your club faces, and consider the year in which you purchased your clubs and decide if they are worth keeping.
If you know how to replace your own golf shafts, you can save quite a bit of money on this project.
However, if you are having this professionally done for you, you will pay for the cost of the new shaft, a new grip, and labor to have this project completed.
Ensure that you are sure you are correct about your golf shafts not being the proper stiffness before you decide to replace them.
Sometimes you can take golf shafts out of an older set of clubs and place them in your newer iron heads.
The shaft will need to have the same tip diameter for this to be possible.
You can take our word for it: once you start tinkering with golf clubs like this, chances are you will never stop!
Conclusion
Hopefully, you have a better idea as to whether your golf shaft is too stiff.
If you suffer from one or more of these symptoms, chances are you need to get yourself a new set of irons.
Although it can be a bit frustrating to realize that your clubs are not the proper fit for you, it is something that is worth taking care of.
Proper equipment is the only avenue to you becoming a lower scoring player.