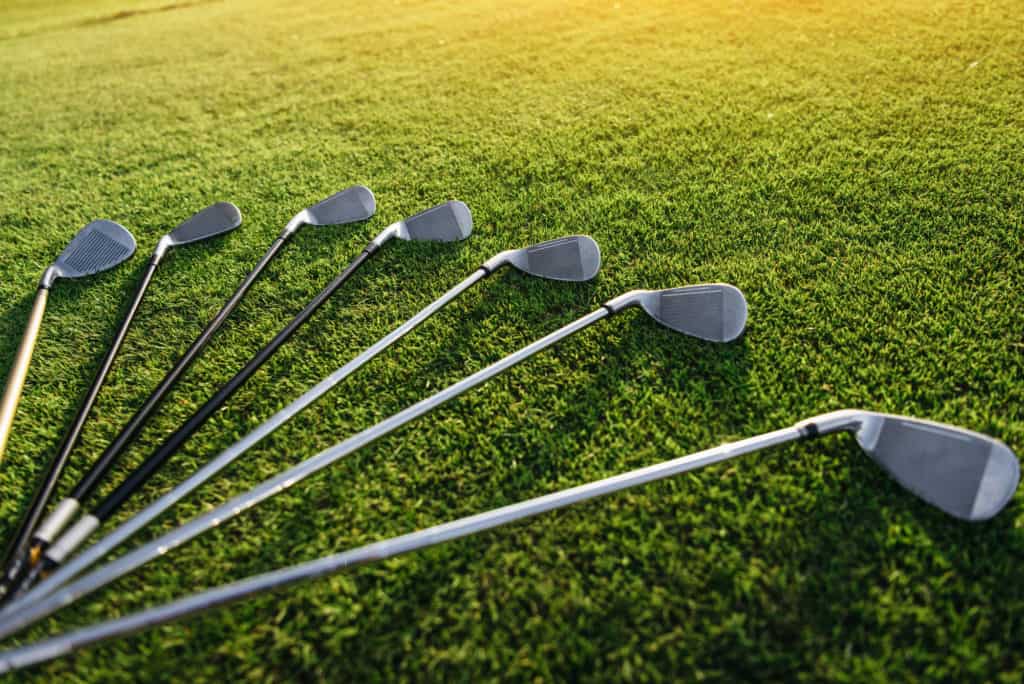 With how expensive golf clubs are, you may wonder how long they will last.
Golf clubs do, unfortunately, have a lifespan, and it is especially important to understand these limits when you are looking at used clubs.
You may find a great deal on a set of clubs that is eight years old, but how long will they hold up for?
In this article, we will give you some advice on how long golf clubs will last, how you will know when your golf clubs need to be replaced, and some tips for keeping your golf clubs in great shape for years to come.
Average Lifespan Of Golf Clubs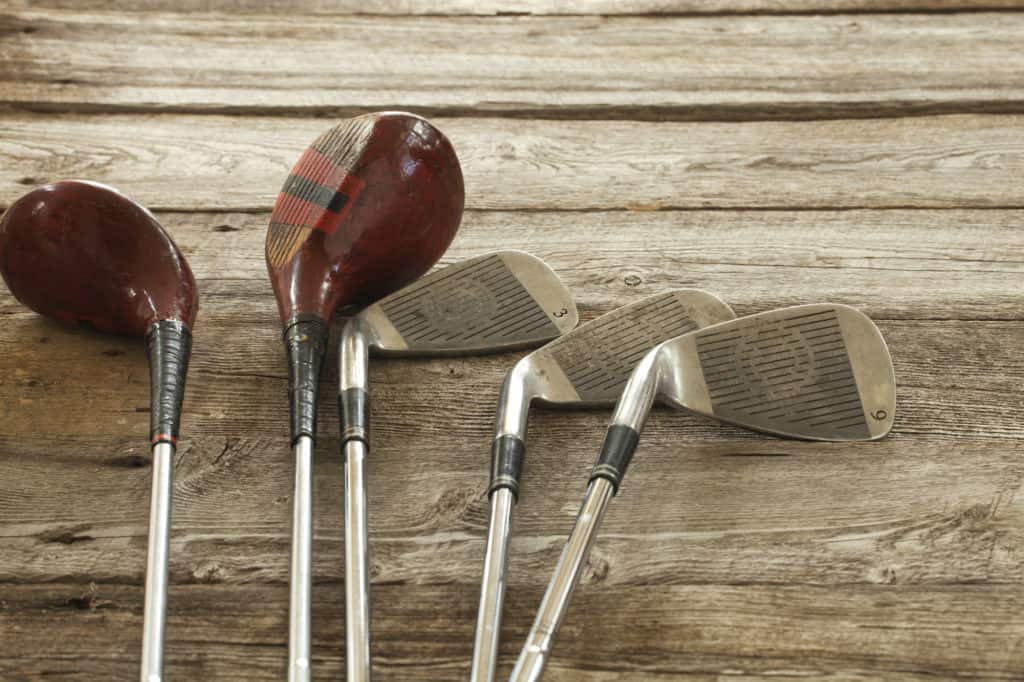 You have probably heard that golf clubs last an average of ten years.
This is relatively accurate, but there is more information that needs to be considered.
Some clubs will last longer than others.
Some brands will hold up longer than others, and you should consider all the facts before deeming your golf clubs unfit for play.
How Long Do Golf Irons Last?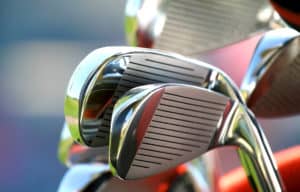 Your golf irons will last anywhere from 8-12 years.
If you play an extreme amount of golf, they may start to wear out a bit sooner, but this is a good average.
Throughout these years, you will probably get more than 300 rounds out of a set of irons.
Some factors should be considered that will affect this number.
For starters, if you have steel shafts, they tend to hold up a bit longer than graphite.
Graphite shafts can get splinters in them after a while that will start to deteriorate the shaft, and it will eventually break.
Golf iron heads are made very strong.
It is hard to find a golf head that has damage to it aside from worn grooves.
When the grooves on your irons start to wear down, you will not get the same spin on the golf ball.
This will leave your irons feeling a bit dead when you strike them.
If you are looking at a used set of irons that is six years old with only twenty rounds of golf on them, you can consider these clubs a bit differently.
Age, the number of rounds, and the overall condition need to be taken into consideration when determining how much time a set of clubs has left.
How Long Do Golf Drivers Last?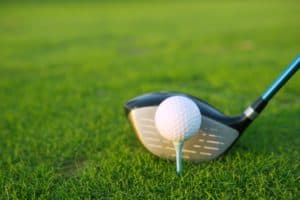 Unfortunately, drivers do not last as long as irons.
The head of a driver is made of a much more fragile material, usually titanium.
After years of hitting a driver, it will start to lose its pop, and you will notice you can't hit your club as far as you used to.
You may notice that you are coming up way shorter than your friends who you used to be able to outdrive.
This could partially be because of technological improvements in clubs over the years, but it is probably the age of your club.
You will sometimes see the face on a driver will start to cave in a bit after a long time.
You can expect to get about five years out of your driver for a life expectancy.
For people who play a lot of golf, it will likely be less than five years.
For those that take the clubs out of the garage once or twice a year, you can have a driver for a long time.
How Long Do Golf Woods Last?
Fairway woods tend to take even more abuse than drivers.
Fairway woods can be used both from a tee and from the grass.
When they are hit from the grass, they are subject to a player hitting behind the ball.
When you hit behind the ball with a fairway wood, it puts a tremendous amount of pressure on the bottom portion of the club.
Over time this will start to wear down the shaft on your club and could eventually cause it to break.
Similar to the driver, you will also notice that the face of a fairway wood will start to cave.
You can expect to get about 150-200 rounds out of a fairway wood.
If you are a faster swinging player, you may end up deteriorating your wood faster than a slower swinging player.
If you think about the impact that you are creating each time you hit a ball, this should make sense.
How Long Do Golf Putters Last?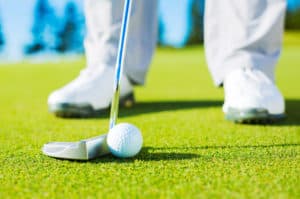 By now, you may be getting a little disappointed reading that your golf clubs are ready to be retired.
We have some good news when it comes to putters.
Putters will last much longer than any other club.
A standard golf putter can last 15-20 years
If you go back to our example of the speed of the club at impact, this will likely make sense to you.
Putters do not get beat up on.
As long as you put your headcover on your putter and adequately store it, you should have it for as long as you want.
Putters don't tend to change in technology as quickly as a driver or an iron will.
This helps to increase the lifespan as well.
Some players still seek out classic putters from twenty years ago as they believe they will help their game.
How Long Do Golf Wedges Last?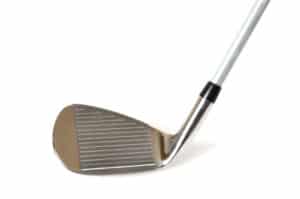 The most crucial part of any wedge is the grooves.
Your wedge will last as long as the grooves hold up.
If you are a player that loves to hit the range or hit hundreds of wedge shots in your yard, your grooves are probably pretty worn.
Luckily wedges are not the most expensive club in your bag.
Although the average lifespan on a wedge tends to be about ten years, we recommend closer to 5-7.
After about 5-7 years, you will probably not be getting that same zip that you get with a new wedge.
For great players, that little bit of spin can be the difference between a 79 and a 75.
How Long Do Golf Hyrbids Last?
A hybrid club by design is a mix between a wedge and a fairway wood.
You can estimate that a hybrid club will last about ten years.
A little more than a fairway wood and a little less than a set of irons.
Overall hybrid clubs are very durable and tend to be stronger than the fairway woods.
How Do I Know When It's Time To Replace My Golf Clubs?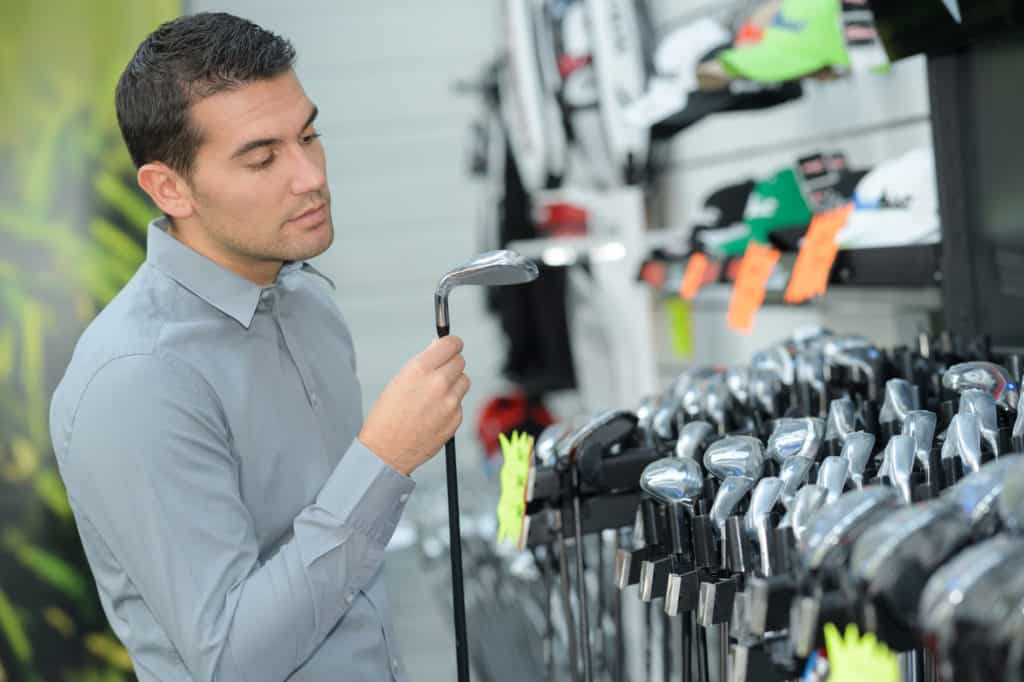 Now that you have our guidelines on how long each club should last, you may be wondering if your clubs are ready for replacement.
There are a few things to consider when you make this decision.
Brand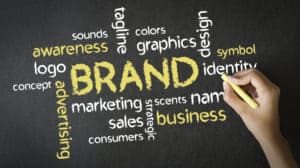 What brand are your golf clubs?
If you have something that is a premium brand that still looks to be in good shape and performs well, you may have some more time left.
Premium brand golf clubs tend to last a bit longer than the no-name brand.
These clubs are traditionally made with higher quality materials, and their technology is quite advanced.
The advances in technology help these clubs remain in good shape for years to come.
This is an essential factor to keep in mind when purchasing your next set of golf clubs.
If you have the choice between a premium brand and on off-brand, but the pricing is not that different, it pays to spend a little more.
Performance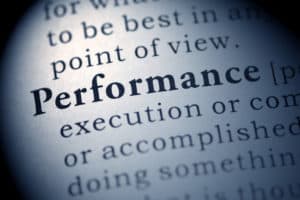 Were you always able to hit your seven iron 160 yards, and now it only goes 150?
This could simply be because your golf clubs are nearing the end of their life.
Of course, these types of changes can be related to swing flaws or swing speed, but it could be the clubs as well.
The best thing you can do if you are in this situation is to test a new set of irons.
The newer golf clubs will be a few yards longer just because of the changes in technology.
If, however, you see that a new golf club is 10-15 yards longer, it is likely because your golf clubs have lost their performance abilities.
Care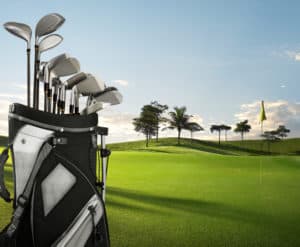 How are your golf clubs cared for?
Do you keep them in the trunk of your car or your living room with you?
Have they fallen off the cart or done a lot of traveling?
Think about what your golf clubs have been through since you took possession of them.
Are you someone who diligently cleans the grooves every Saturday afternoon?
Golf club care is on you as the owner.
If you put headcovers on your clubs after each shot, you are prolonging their life.
If you get annoyed by a missed wedge shot and send your wedge flying over to the cart path, you will likely need to replace that wedge sooner.
If you know you have taken great care of your golf clubs, and they are nearing that ten-year mark, you may still have a few years left.
Technology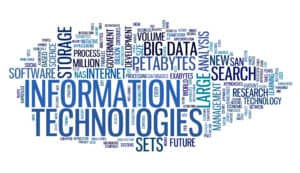 Sometimes the fact that you need new golf clubs does not have that much to do with your current clubs.
If you are getting older, or if your game has improved, your current clubs might not match what you need to be able to score and perform.
Think about where you have weaknesses in your game.
Are those weaknesses caused by equipment, or could they be caused by swing flaws?
As your club's age, so do you, and they are just no longer a match for you.
How Long Do Golf Grips Last?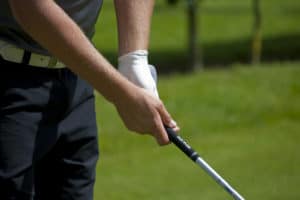 Your grips will wear out in about a year or two, depending on how often you play.
If you find that your golf grips are worn out, don't think that your clubs need to be replaced.
You can put new grips on your golf clubs yourself or pay a local shop to do it for you.
Either way, it is not an expensive fix to get a longer lifespan out of your golf clubs.
How Do I Increase The Lifespan Of My Golf Clubs?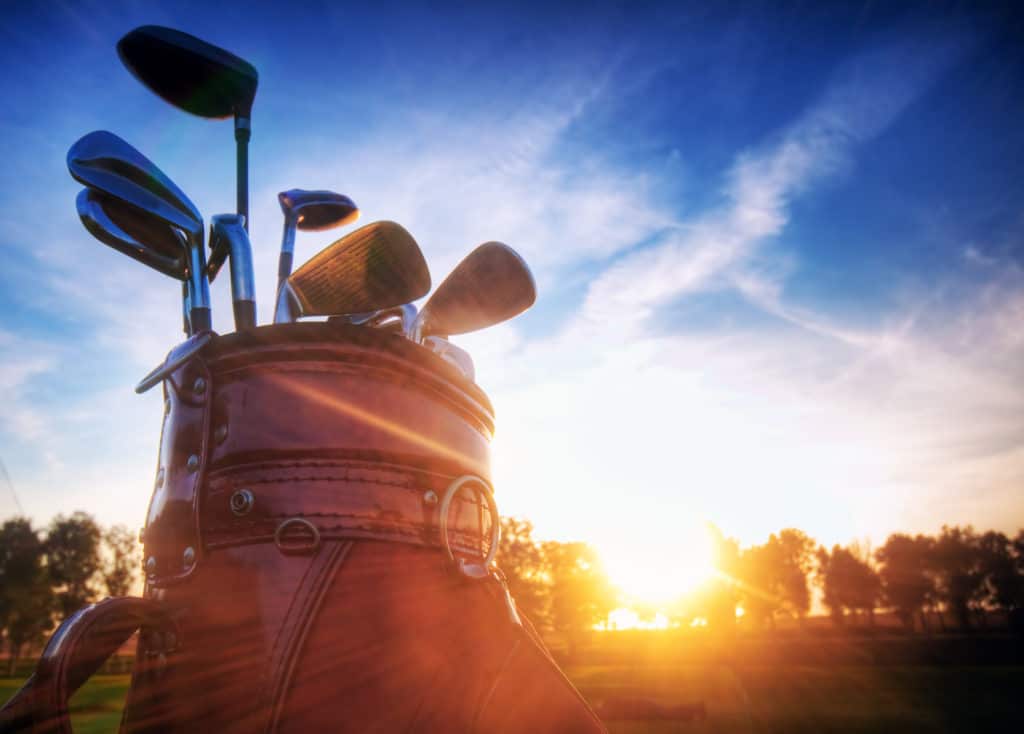 Since replacing golf clubs is quite expensive, you may be inclined to get your current clubs to hold up for a very long time.
Unfortunately, the only real way to make sure your golf clubs are not wearing out is to put them on a shelf.
This is not ideal, nor practical, but there are some ways to take care of your clubs that will at least help to give you a few extra years with them.
Storage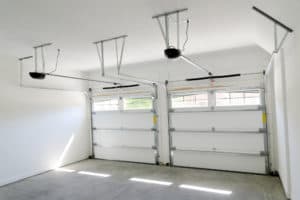 Where do you keep your golf clubs when you aren't using them?
If you keep your golf clubs in the garage or in your house, make sure it is temperature-controlled.
Exposing your golf clubs to extreme heat is not suitable for the club heads.
The epoxy that holds the head on tends to dry up, and you may see a club head fly further than the ball during your next round.
Keeping your golf clubs in a garage or basement is much better than the trunk of your car.
If you keep your clubs at your local golf club, the room is usually temperature-controlled and safe to keep clubs.
Try not to store your golf clubs on the back of your golf cart.
Your clubs do not need to be driven to the grocery store, the beach, or to the neighbor's house, etc.
As you go over bumps, your clubs are continually moving around and bumping into each other.
Keep your clubs on the cart for the round and then store them somewhere else.
Cleaning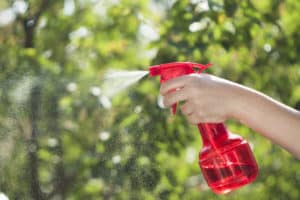 Ideally, you should at least wipe down your club after each shot you take.
Although not having your own caddie may make this a bit more complicated, keep a nice towel on your bag.
Simply wiping dirt, sand, and debris off your clubs after each swing will help them last longer.
After each round, you should do a good cleaning of your clubs.
About once a month (or more), it's a good idea to clean your grips as well.
Continually maintaining and monitoring the condition of your clubs will help them hold up for quite some time.
Protection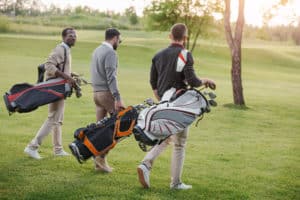 If your golf club came with a headcover, use it.
Golf clubs have headcovers for a reason.
When they hit other clubs in your bag, they can break and deteriorate.
Leaving golf clubs unprotected as you drive your clubs around on the cart will make them look much more worn in a short period.
There are other forms of protection you can take to maintain the life of your golf clubs.
You can purchase a golf bag that has a 14-way divider.
This will keep your clubs from bumping into each other as they move around on the cart.
Last, you can protect your clubs by not hitting off of an area that could damage them.
If the hitting mats at your local range are staining and beating up your irons, don't use them.
If you hit a shot next to a tree and you aren't sure if you have clearance, take a drop.
Never hit off of a cart path, etc.
You get the idea; with the money that you pay for golf clubs, it makes complete sense to take care of them.
Final Thoughts
Although your golf clubs won't last forever, chances are you will be a much different golfer by the time they are done.
If you are buying used clubs, try to keep the technology within the last few years.
The five-year mark will give you a reasonable amount of time left on the clubs, and you will still be getting them for a great price.