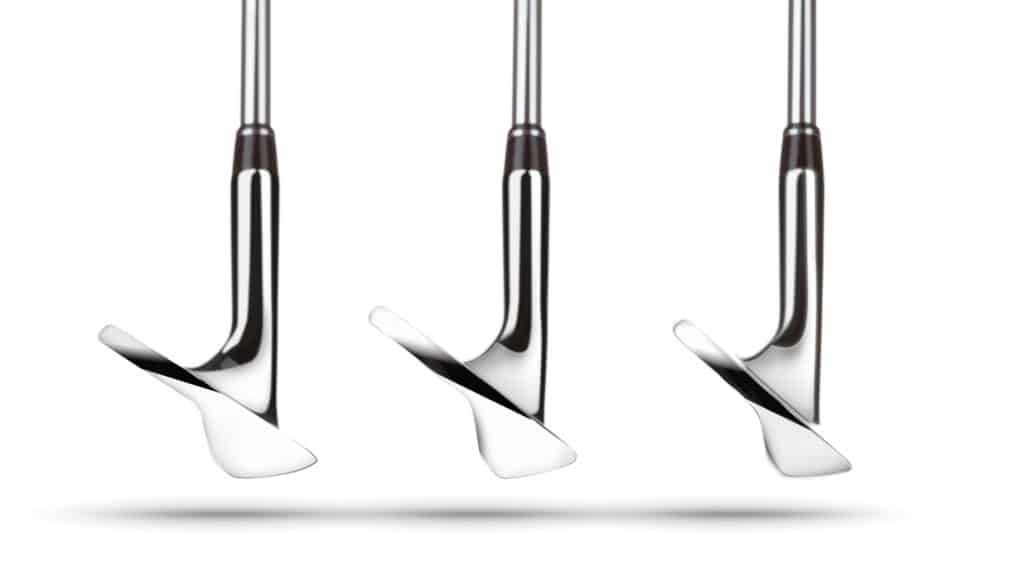 The loft of a golf club is going to tell a golfer how high they can hit the ball.
A lower lofted golf club is going to travel at a much lower angle than that of a higher lofted club.
If you are wondering about the loft on your golf clubs, you may need to complete some measurements.
This process can be a little tricky and will take a bit of your time.
Here are the steps to measure the loft of a golf club.

How to Measure Golf Club Loft Angle (Step-by-Step)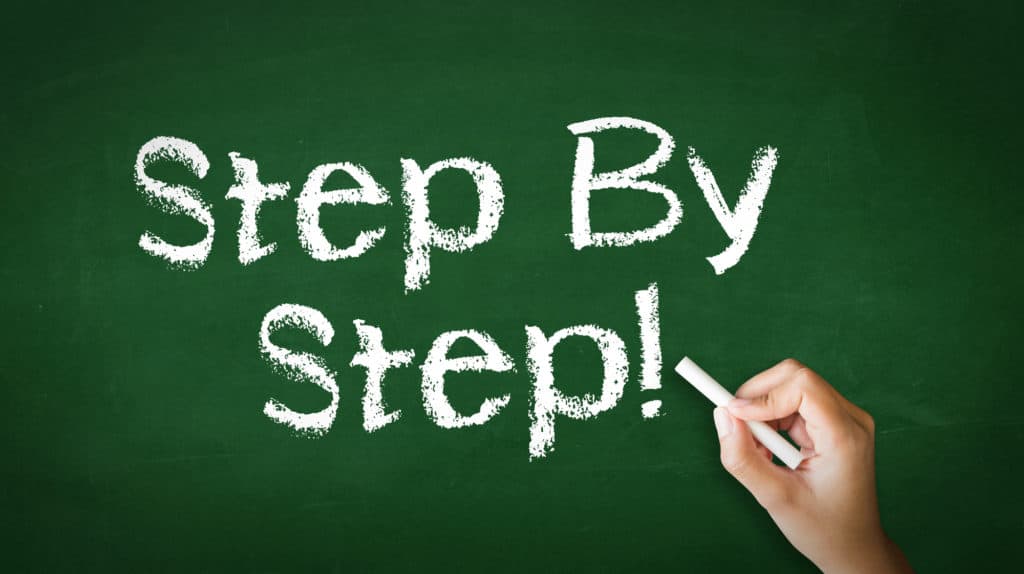 1. Collect Tools
Before you start the processing of measuring the loft of your clubs, you are going to need to collect a few supplies.
It is possible to measure your club's loft using a protractor, but these measurements will not be very accurate.
It is hard to get the base of the club to sit in place and hold a standard protractor properly to get the measurement.
Instead, it makes sense to purchase a golf club lie-and-loft device.
If you plan to do a lot of tinkering with your clubs, this is something you will absolutely need to have in place.
The lie-and-loft machine will cost you a bit upfront, but in the long run, you will not have to pay to have a club fitter measure and change your clubs for you.
In addition to the lie and loft gauge, you should just need a flat surface and the club you want to measure.
2. Set Up a Flat Surface
Potentially the most critical part of this process is to make sure the club is sitting on a flat surface when you complete this measurement.
If you are working on grass or turf that is not a completely flat surface, your data will be skewed.
Work on a tabletop so you can make sure the club face is set up square, and the club is sitting as it naturally would when it is in your hands.
3. Put the Golf Club Shaft in Place
As you will notice on the lie-and-loft gauge, there is a spot where you can insert the shaft of the club.
The shaft will be put into place so that the club's sole sits perfectly on the ground.
It is essential to make sure the club is firmly in the device and there are no issues with it being unlevel.
Golfers who know club fitting very well will be able to quickly look at a club and know whether or not it is square.
If this is your first time using a lie-and-loft gauge, you may have to look at the pictures provided with the device to make sure you are ready to move to the next step.
4. Make Sure the Clubface is Square
Before you can make your final measurement, you have to do one more check to ensure that the club face is square.
Look at the golf club on the flat surface from both the front angle and the side angle.
This will give you the best indication as to how the club is sitting.
Depending on the type of lie-and-loft gauge you purchased, there may be lines letting you know that the club is in the right position and ready for measurement.
5. Read the Measurement
The last step is simple.
All you will have to do is look at the measurement on the gauge and decide what your loft is.
These devices will usually give you the lie angle as well, but the loft is usually very easy to see.
The loft is going to be a much higher number than the lie angle shown on your gauge.
Knowing the loft of your golf clubs is very important for proper fitting and gapping.
Video Explanation On How To Measure Golf Club Loft Angle
What Is Loft Gapping?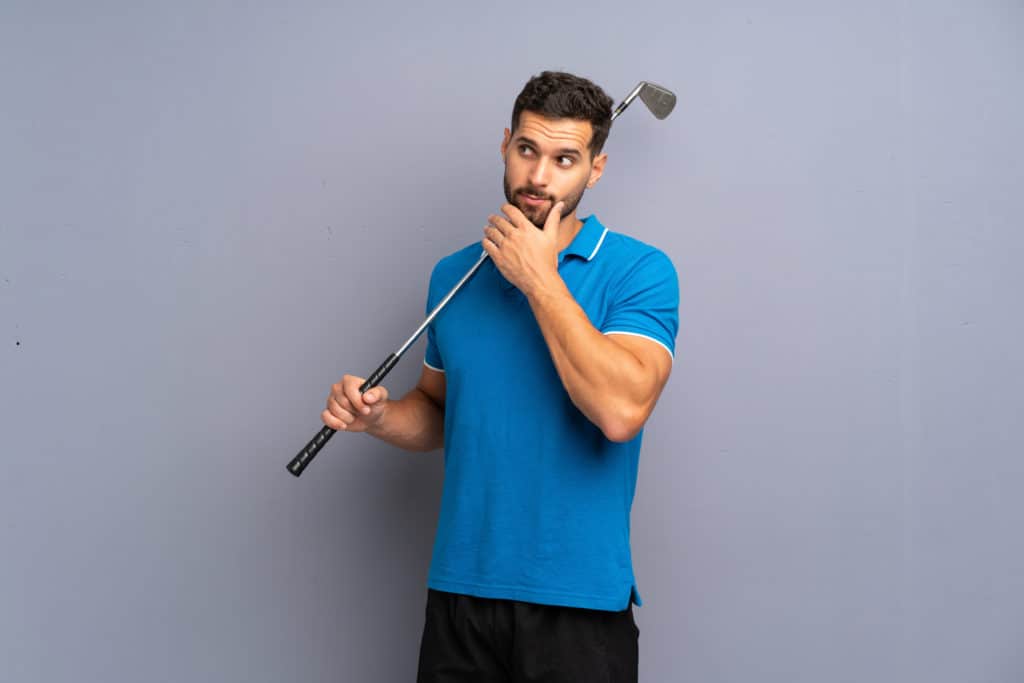 Loft gapping in golf is the difference between the lofts of your clubs.
For instance, if you have a pitching wedge that is 43 degrees, you will want to know how many degrees of loft your nine iron has.
If the nine iron only has 44 degrees of loft, you will not notice much of a difference in the distance that you can hit these clubs.
The proper loft gaps are going to be different depending on what type of player you are and what clubs you are deciding between.
The loft gapping gets especially important in the wedges.
Some golfers have a pitching wedge and a sand wedge in their bag, and they don't realize the large gaps these clubs sometimes have.
You may find that your pitching wedge and your sand wedge have a gap of more than ten degrees.
This is a very wide range, and it is probably why you have areas in your game where you feel like you are weaker.
Try to keep your lofts only a few degrees apart whenever possible.
It's also important to pay attention to the lofts when you look at your long irons and hybrids.
The long irons in a set are going to sometimes overlap with the hybrids.
Golfers may need to choose which club makes more sense to put in their golf bag.
Why Are Lofts on Some Irons Lower than Others?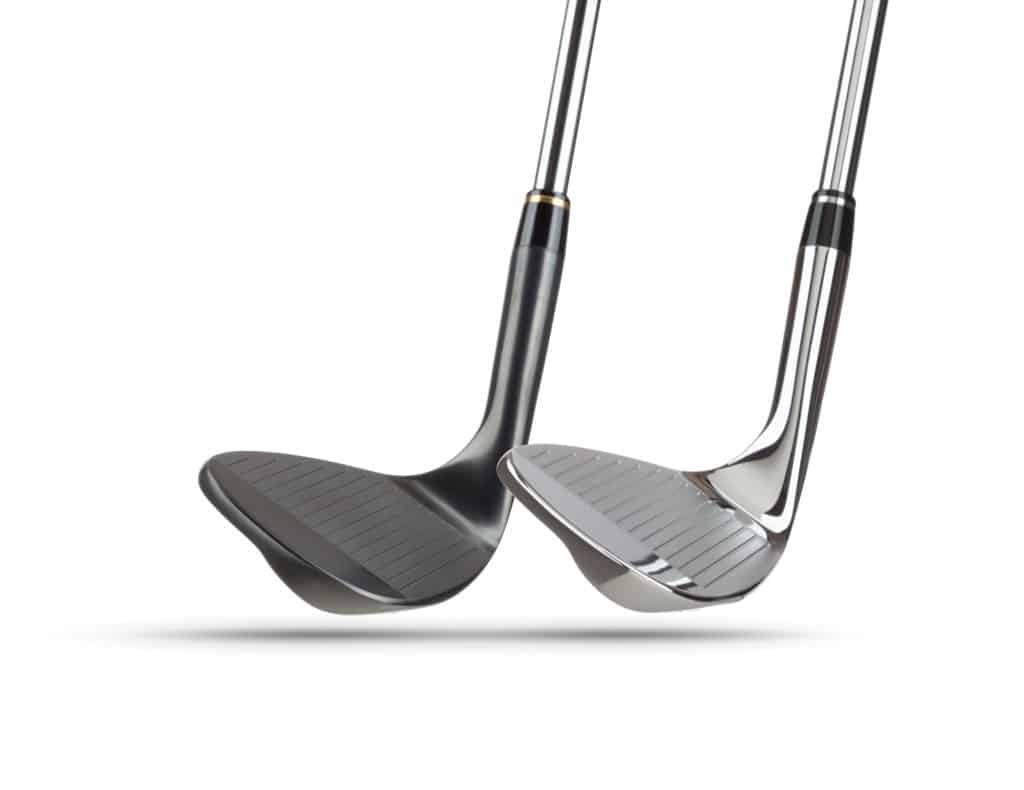 In the last few years, many golf companies have started to lower the lofts on the irons.
When you lower the lofts, you also give a player a chance to get much more distance.
This is a good thing, but there are some traditional golfers who don't agree with the process.
Essentially, as clubs have become more forgiving, brands have learned how to lower the center of gravity.
With a lower center of gravity, it is very easy to hit a golf club up in the air, even if it is not that highly lofted.
Golfers can play with a pitching wedge that is 43 degrees even though it used to be 46 degrees.
They will not notice any difference in the flight of the ball, but they will notice that the club goes quite a bit further.
This is partly what is behind some of the distance technology upgrades in golf.
Many people ask if this is essentially the same thing as swinging a nine iron with traditional lofts, and it truly is.
When golfers can suddenly hit their seven iron 160 yards when they could only hit it 150 before, it's because of the loft change.
This is the way modern golf technology is headed, and most people have just learned to adjust to this new way.
You will notice that most player's irons that are muscle backs or blades are going to have much higher lofts.
Traditionally speaking, these players do not need as much help getting the ball up in the air, so they won't need the lower lofts for extra distance.
Can I Change the Loft of a Club?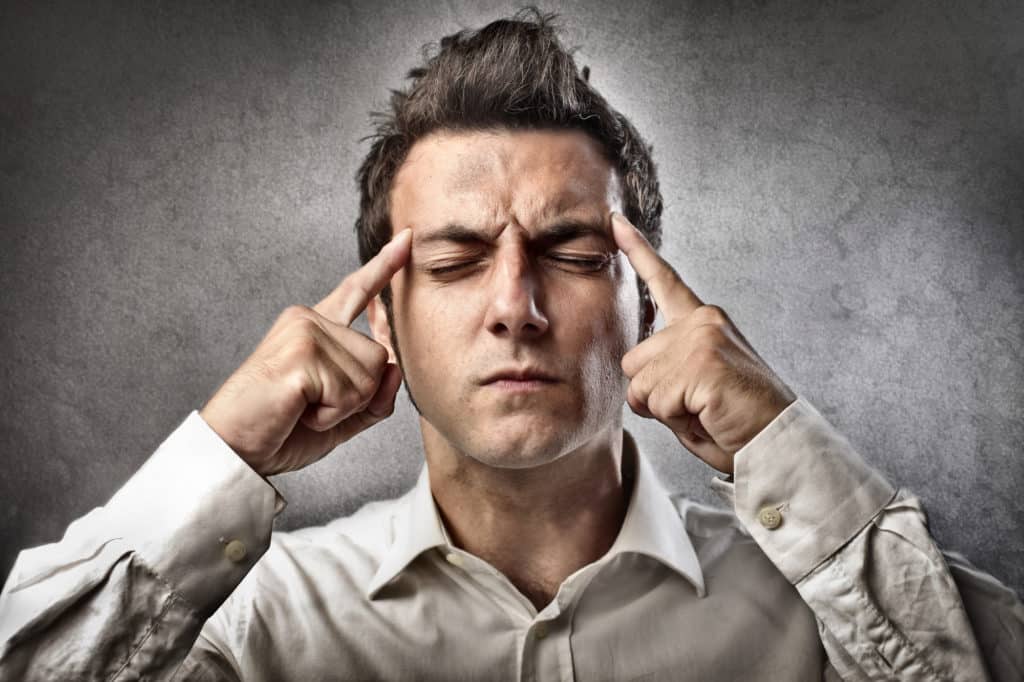 Depending on what type of club you are looking to change, you may be able to adjust the loft.
The woods, fairways, and hybrids would not be adjustable unless you purchased a club that came with an adjustable loft.
A putter, wedges, and irons can be bent to change the lofts slightly.
It takes a very good understanding of club fitting to be able to complete this process.
Most people who do not know how to bend clubs will take them to a local golf club repair shop.
Generally speaking, it is not all that expensive to have the lofts on your golf clubs adjusted.
Conclusion
Hopefully, you now have a better understanding of what it takes to adjust the loft on a golf club.
You will need some extra tools which you probably don't have lying around the house.
However, if you are serious about your golf club fitting and you want to make sure your clubs are fitted exactly to your needs, the gauge is a smart choice.
If you don't want to try this process on your own, you can stop in any local golf shop, and they will give you a measurement on the club in question.