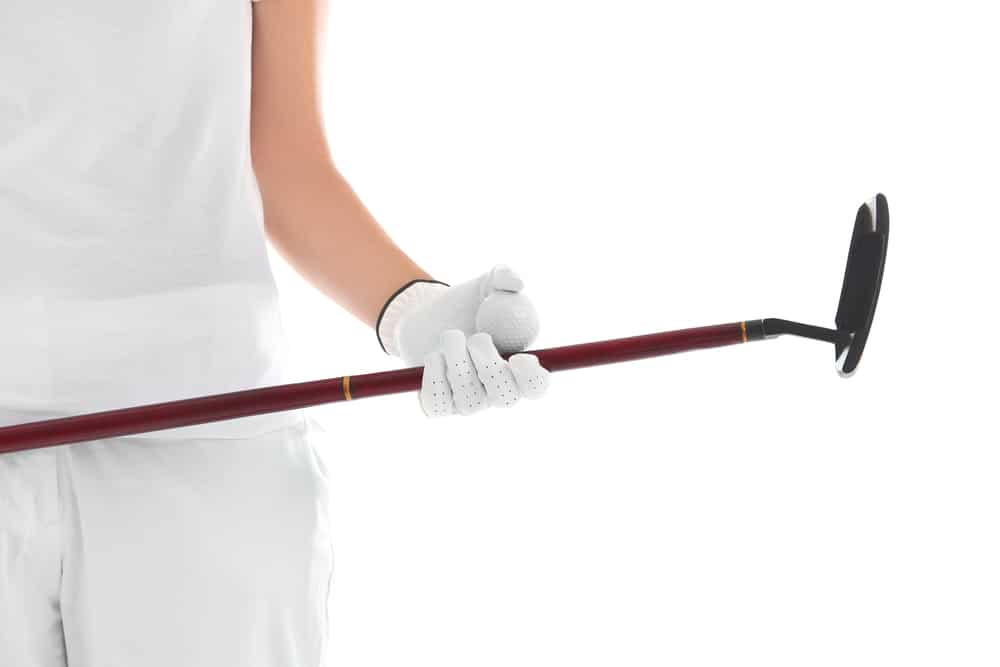 A golf shaft is an essential part of the club.
The golf shaft will determine how far or how accurately you can hit your golf shots.
When you purchase a club, the shaft is one of the most expensive parts of the club.
This leaves many golfers with the question of whether or not their golf shafts can go bad.
If you are wondering if your golf shafts have gone bad or expired, you are in the right place.

Do Golf Shafts Go Bad?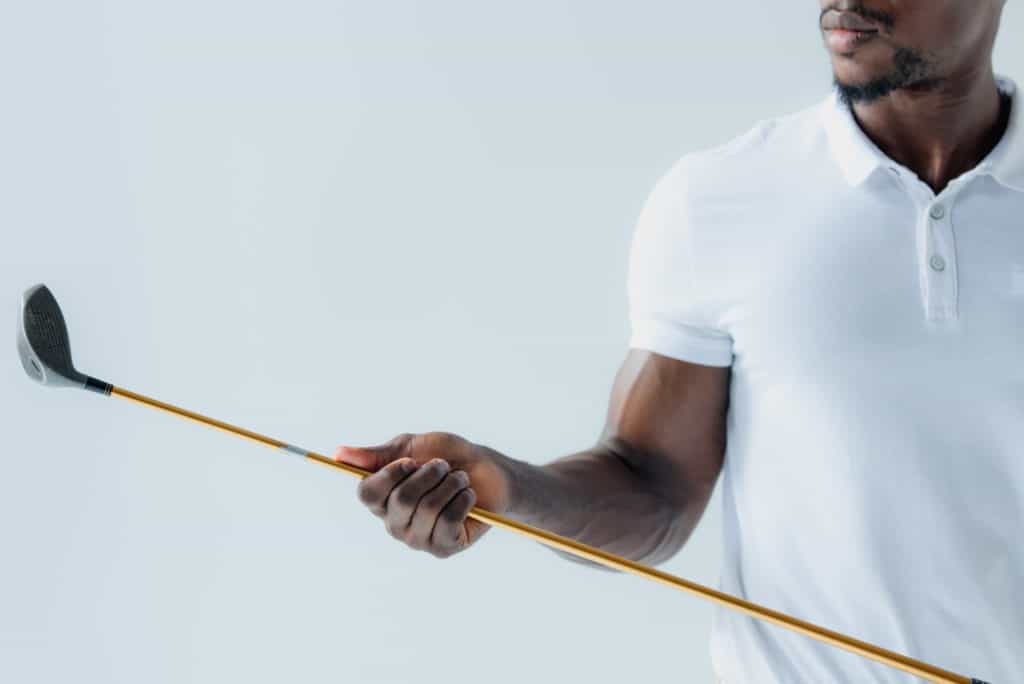 A golf shaft that is not broken and does not have any imperfections will not go bad.
For a golf shaft to go bad or not be as useful as it once was, there would have to be an imperfection in the shaft.
Most of the time, an imperfection is going to be seen in a graphite shaft and not in a steel shaft.
Graphite shafts tend to crack or get a splinter.
Sometimes a small imperfection in a graphite shaft will not have any impact on the way that the club performs.
However, most of the time, the shaft will have some noticeable issues when it comes to performance.
Keeping your golf shafts protected so that they don't crack or break is very important.
How to Keep Golf Shafts in Good Shape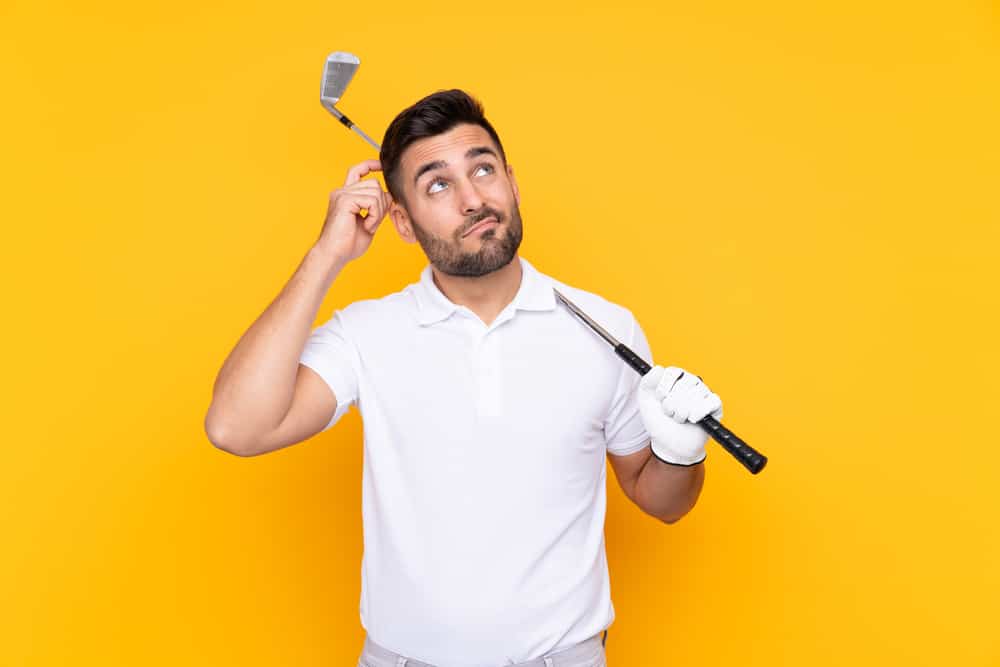 If you want to keep your golf shafts in great shape, there are a few simple steps that you can follow.
1. Proper Golf Bag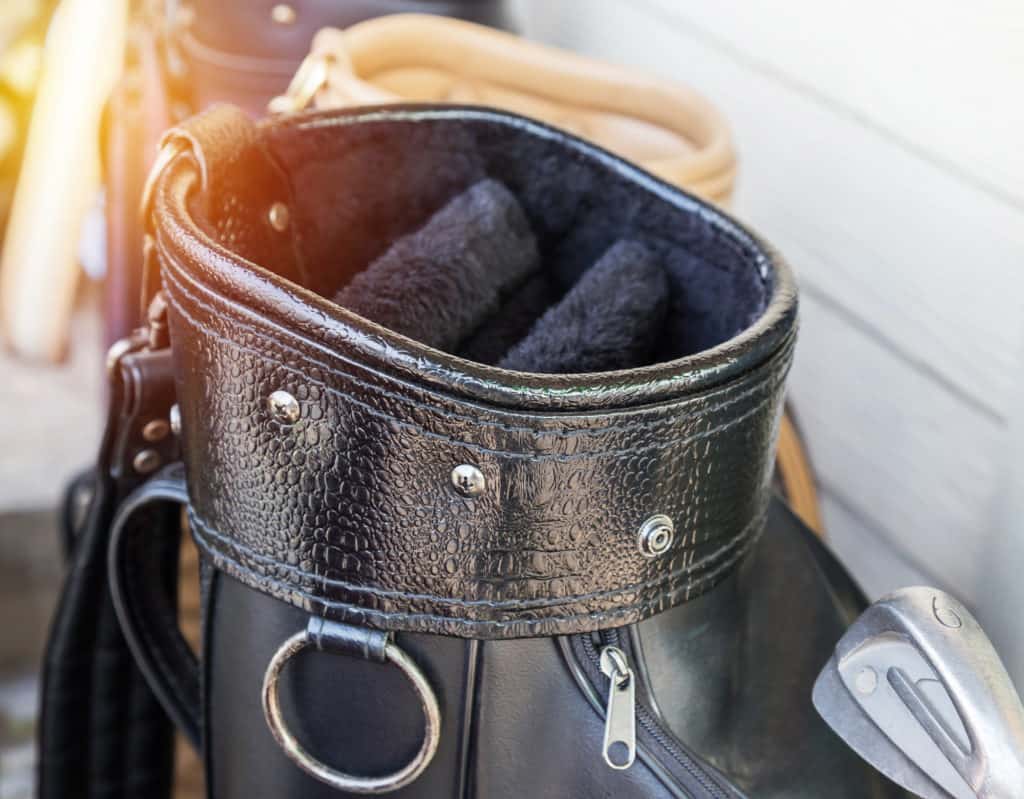 When you purchase a golf bag, you will notice that the way the top of the golf bag is designed is going to be a major selling point.
Golf bags usually have 14-, six-, or four-way tops.
The top of the golf bag is designed with dividers which will keep clubs separate from each other.
When the shafts and grips of the clubs don't touch while in the golf bag, they will be at a much lower risk for damage.
Some golf bags will also have full length dividers.
These dividers will allow the clubs to stay separated the entire length of the bag.
Purchasing a 14-way bag will add a little extra to the overall weight of the golf bag, but most players find it to be well worth it.
Choosing a proper golf bag can absolutely help you maintain the health of your shafts.
This issue becomes especially important for golfers who are playing on a golf cart and have graphite shafts.
As you go over bumps on the cart, your clubs are subject to those vibrations.
Over time, this can lead to cracks and splinters in the shaft.
Some of the newest golf cart bags on the market will have locking mechanisms which keep the golf shafts in place.
The clubs won't rattle at all as you travel from one hole to the next.
If you are worried about your golf clubs breaking, this is one of the best ways to prevent it.
2. Golf Hitting Mats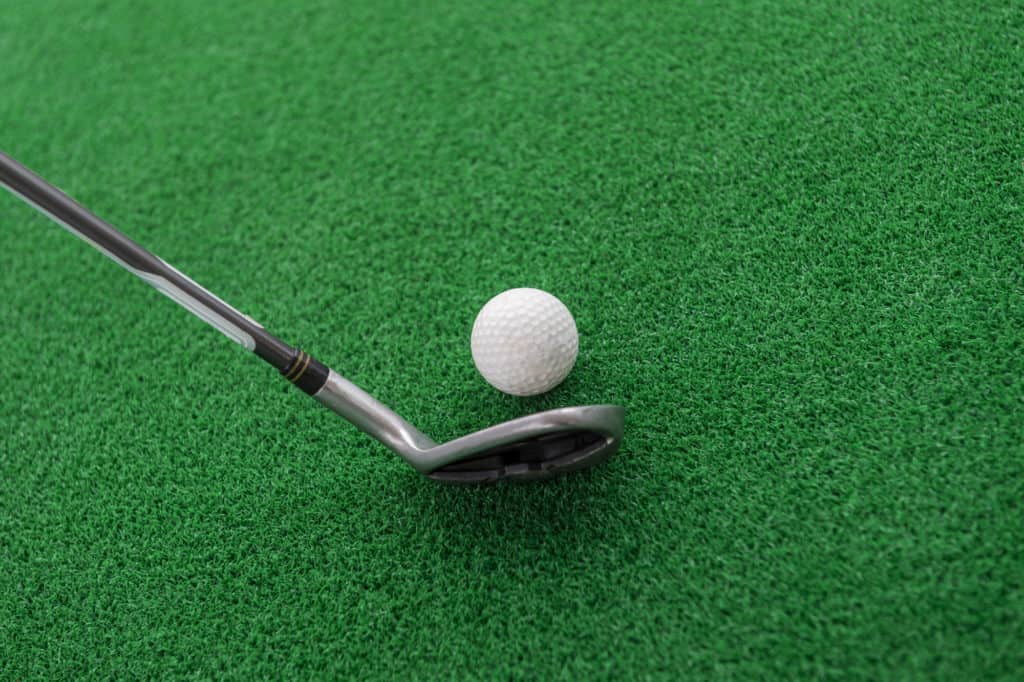 Golf hitting mats have been known for causing some damage to golf clubs.
When people hit lots of shots off of a golf mat, it can start to cause a weakness in the shaft.
Certainly, some mats do come with the proper underlayers with which this is not an issue.
However, if you are swinging hundreds of shots a day on a mat with a very hard bottom, you could start to do some damage to your clubs.
Golf hitting mats are generally quite a bit harder than turf.
The club does not have as much ability to dig down into the grass and absorb some of the extra power.
Instead, the club vibrates when it hits the mat, and over time, this could cause some damage.
We highly recommend practicing golf every chance you get.
However, if you plan on spending hours and hours practicing on a mat, make sure you are aware that your clubs may start to break over time.
With steel shafts, you will not have to be quite as concerned with this issue.
3. Correct Shaft for Speed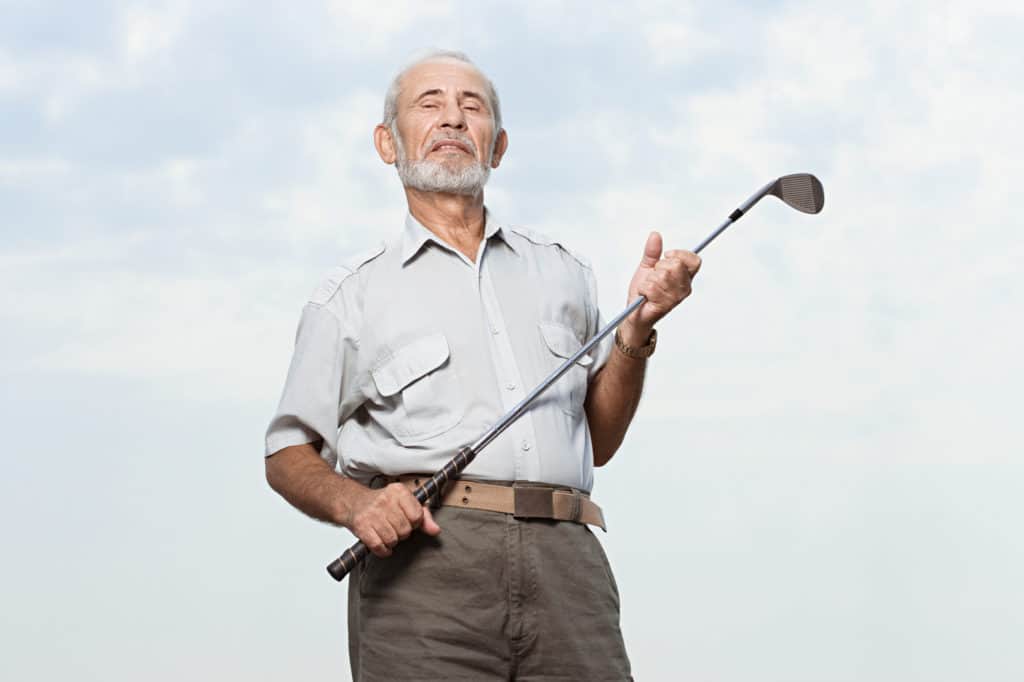 Another issue that will impact how long your golf shafts last is whether or not they are the right fit for your golf game.
If you are a player with a fast swing speed and you are playing with a graphite shaft, you will have a higher chance of breaking the shaft.
Golfers with very fast swing speeds should consider using a steel golf shaft.
The steel shafts will hold up better at impact and when golfers are making less than perfect golf swings.
It is important to get fitted for the proper shaft for your game.
One of the best ways to prolong the life of the golf shaft is to make sure it is the right fit for your game.
When Should I Replace My Golf Shafts?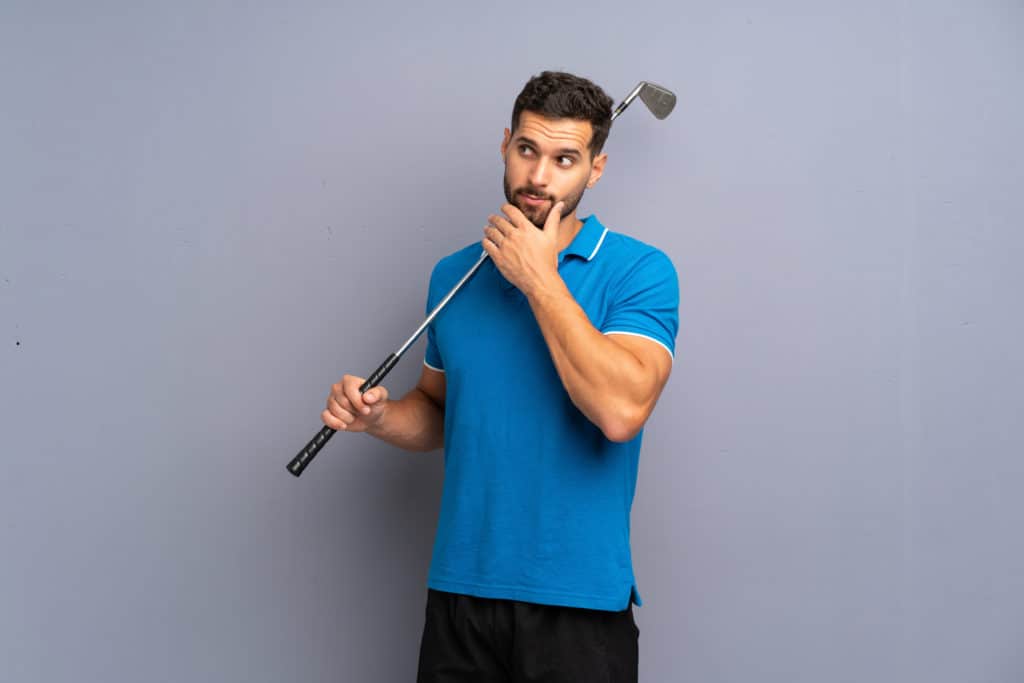 Now that you know some ways you can protect your golf shafts, you may be wondering when it is time to replace your golf shafts.
Golf shafts will last as long as the club head and much longer than the golf grip on your club.
The only time a player needs to replace their golf shafts is when they are looking to upgrade or when their golf swing speed changes quite a bit.
If your swing slows down or speeds up for some reason, you will need to replace your golf shaft.
Many golfers switch from steel to graphite as they get older.
To save some money, some players will keep their club heads and just change out the shafts.
If you really like your golf club heads, this can be a great choice.
Many players notice that, by the time they replace the shaft of the club and the grip and pay for labor, it is sometimes cheaper to purchase new golf clubs instead.
Another time to replace your golf shafts is when you feel as though you need a better shaft in your club.
Golf shafts, just like golf club heads and golf grips, come in both base model and premium model options.
The premium shafts offer players better launch, decreased vibration, and potentially more distance as well.
Investing in premium shafts is undoubtedly going to be expensive, but it will give you quite a bit of extra performance.
Do Golf Shafts Make a Difference?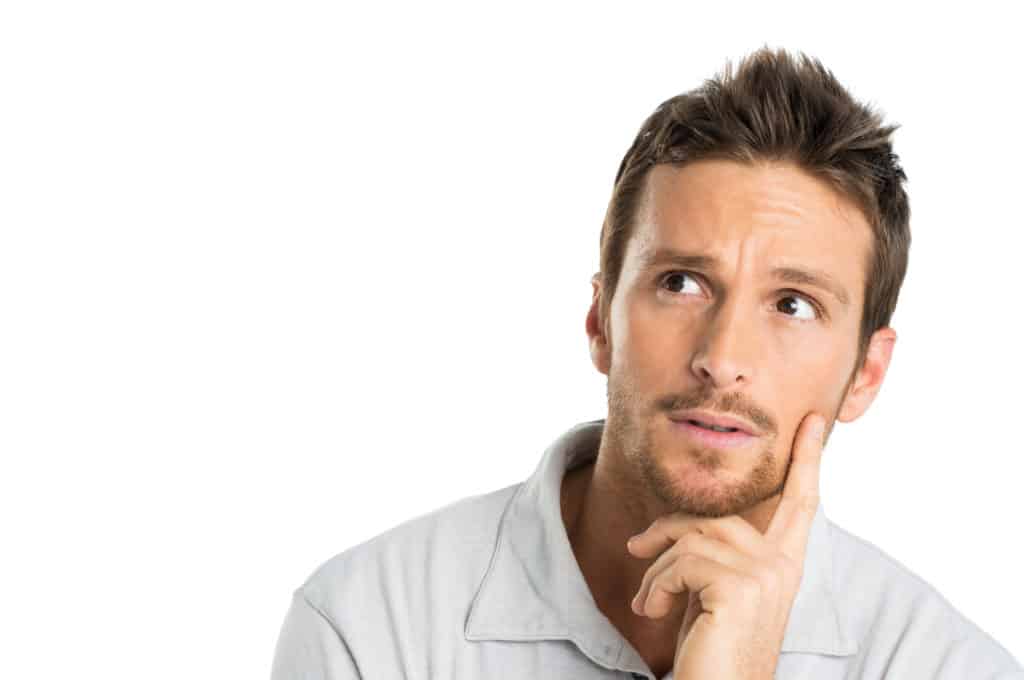 When you look at the pricing of golf clubs, you will see that there is quite a bit of difference between steel and graphite.
Many players wonder if these premium golf shafts are worth the money and if they are going to make a difference.
The great thing about the world of golf at this point is that it is very easy to see the impact a golf shaft can have on your game.
Premium golf shafts will offer players more distance and performance, but only if that is what their swing needs.
When you hit on a launch monitor, you will immediately know which shafts will help you hit the ball the furthest.
You will also be able to see things like spin rate, carry distance, overall distance, and launch and ball flight.
You will instantly know if it makes sense to purchase a $100 shaft or a $300 shaft.
Most of the time, the amateur golfer does just fine with the stock shaft that comes in the golf club they purchase.
The premium shafts are usually for the better players who can tell the difference from one club to the next.
The majority of amateur golfers are just trying to hit a golf ball straight. They cannot feel the difference in slight changes of a golf shaft.
Take your time and do your research when choosing a new shaft for your golf clubs.
Although the shafts are not going to go bad, they will certainly last you longer if they are the right match.
Conclusion
Now that you know that your golf shafts will not go bad, you can keep them in your bag just a bit longer.
Try to take good care of your golf club shafts, so they last you as long as possible.
The better shape you can keep your clubs in, the more you can sell them for when you are ready to upgrade.
Overall, golf shafts are built to last a lifetime.
You should be more concerned about getting the right shaft than how long they will last for you.