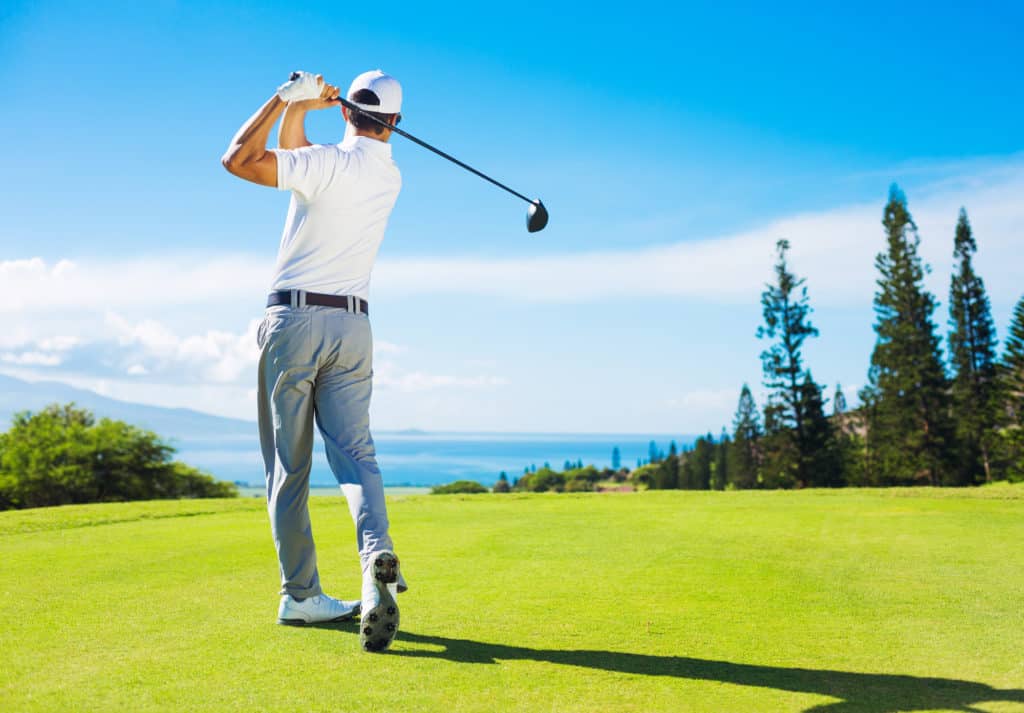 People have long debated whether a draw or a fade is a better shot.
Although it is hard to say what is truly the best, there are some critical things all golfers should know about draws and fades.
In addition to knowing how to hit them, there is a time and a place for a draw and a time and a place for a fade.
In our guide, we will go through the difference of what a draw is and what a fade is and ultimately help you choose which is better for you.

Draw vs. Fade–Which Is Better?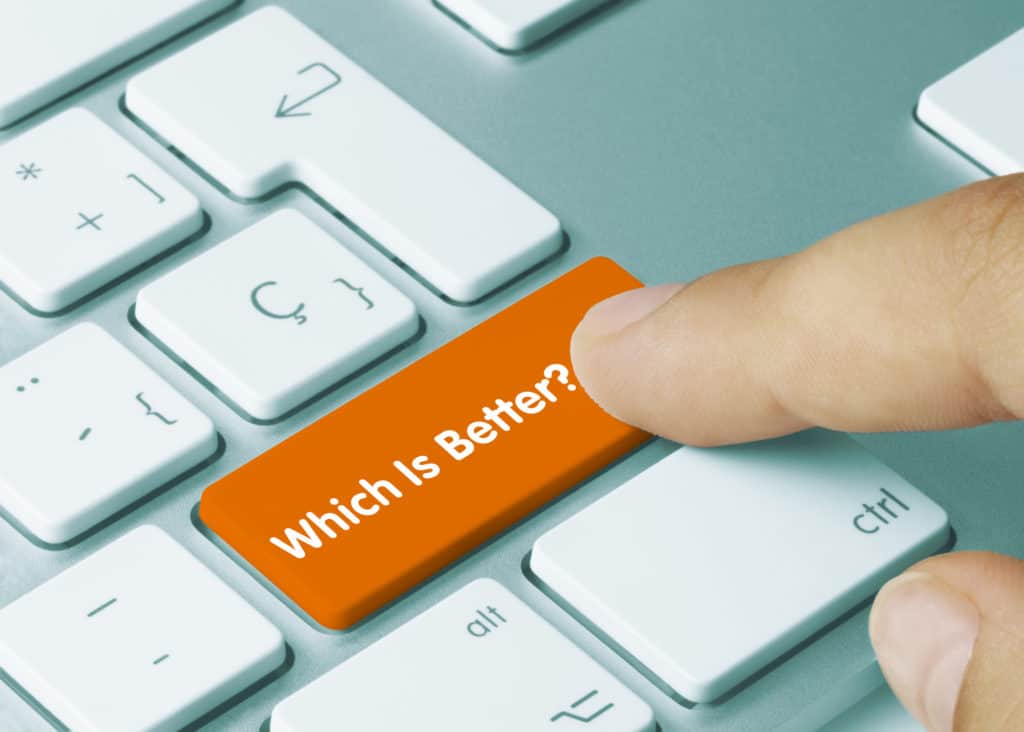 The draw and the fade are equally good golf shots.
The important thing is to choose the one that works best for your game.
For some golfers, a fade is their natural ball flight.
For other golfers, the draw seems to be more of a natural flight.
You do not want to fight against your natural ball flight.
Golfers should play the shots that come to them most naturally.
There are some essential things to understand about the positives and negatives of both draws and fades.
What's the Difference Between a Draw and a Fade?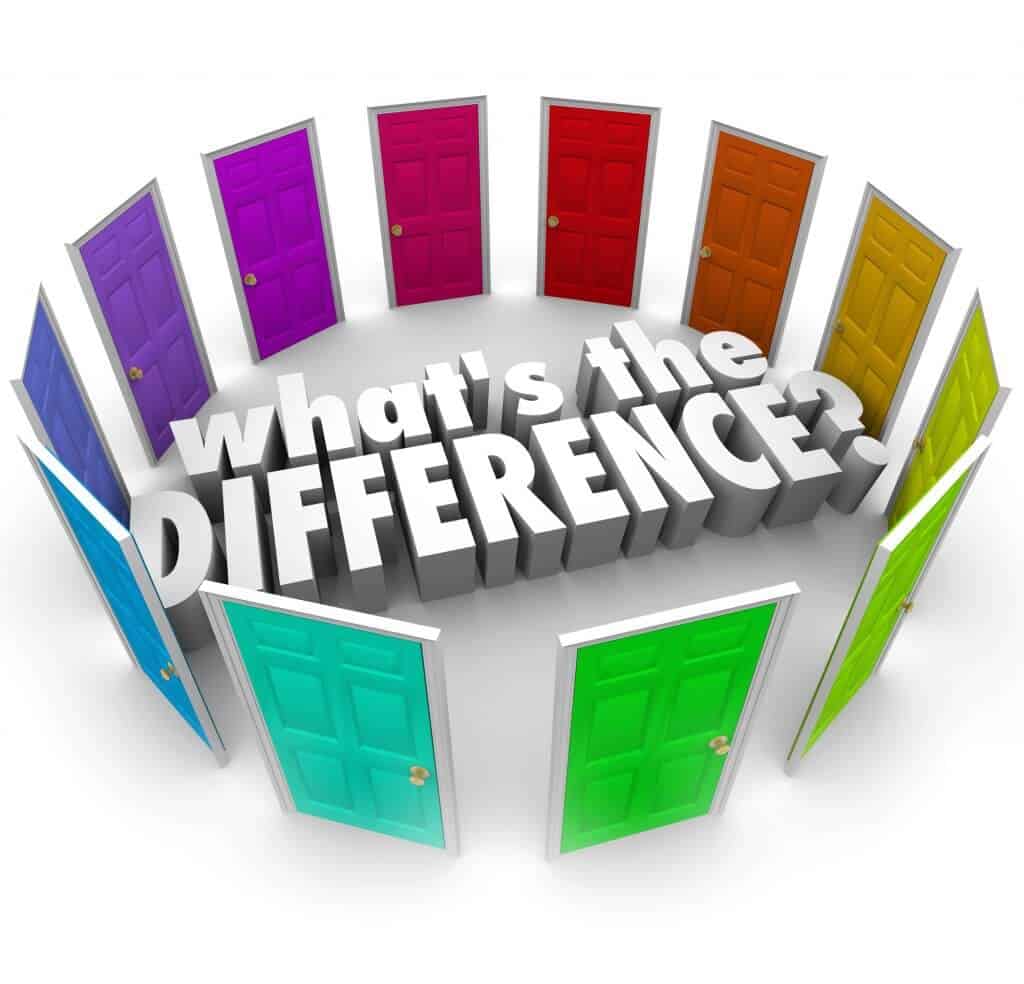 A draw is a shot that starts straight and then turns to the left as it falls.
A draw does not make a very large turn, and it is nowhere near as far left as a hook will go.
A fade is a shot that starts straight and then turns to the right as it falls.
The fade will only travel a few yards to the right, and it will not be anything like a slice.
What Is a Draw and What Is a Fade for Lefties?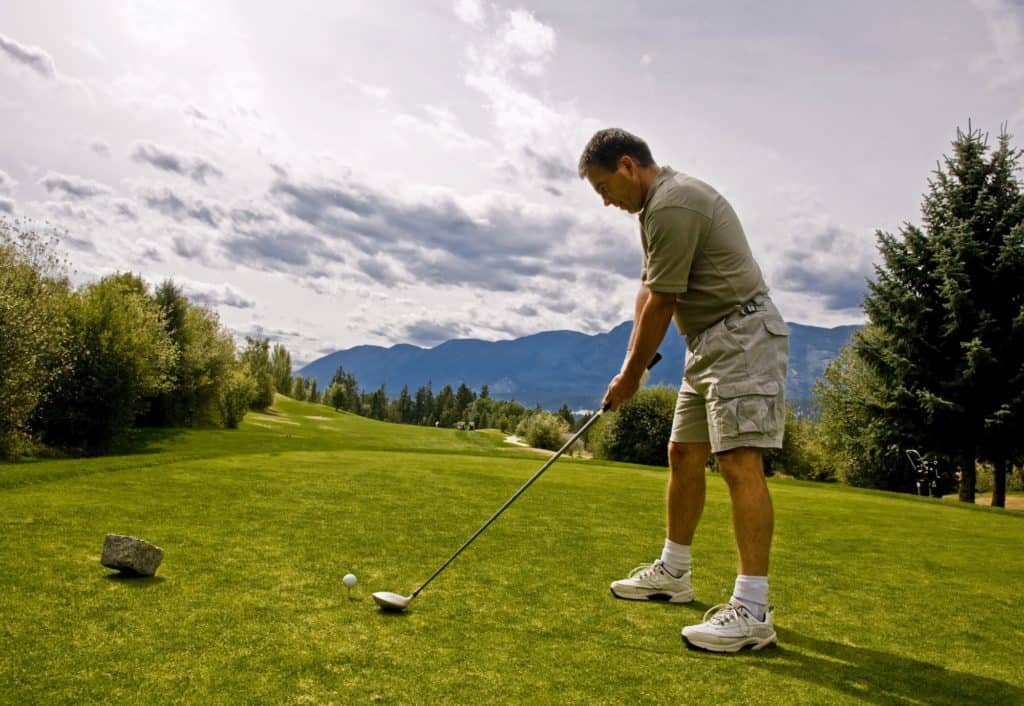 As many right-handed golfers will joke, the lefty stands on the wrong side of the ball.
Of course, this is not at all true, but it is a long-standing joke between lefties and righties.
For a left-handed golfer, a draw will be a shot that starts straight and then falls to the right as it hits the ground.
The fade will be a shot that starts straight and then falls to the left as it hits the ground.
Just like it is for righties, the amount of turn a fade and a draw have is very minimal.
Pros of a Draw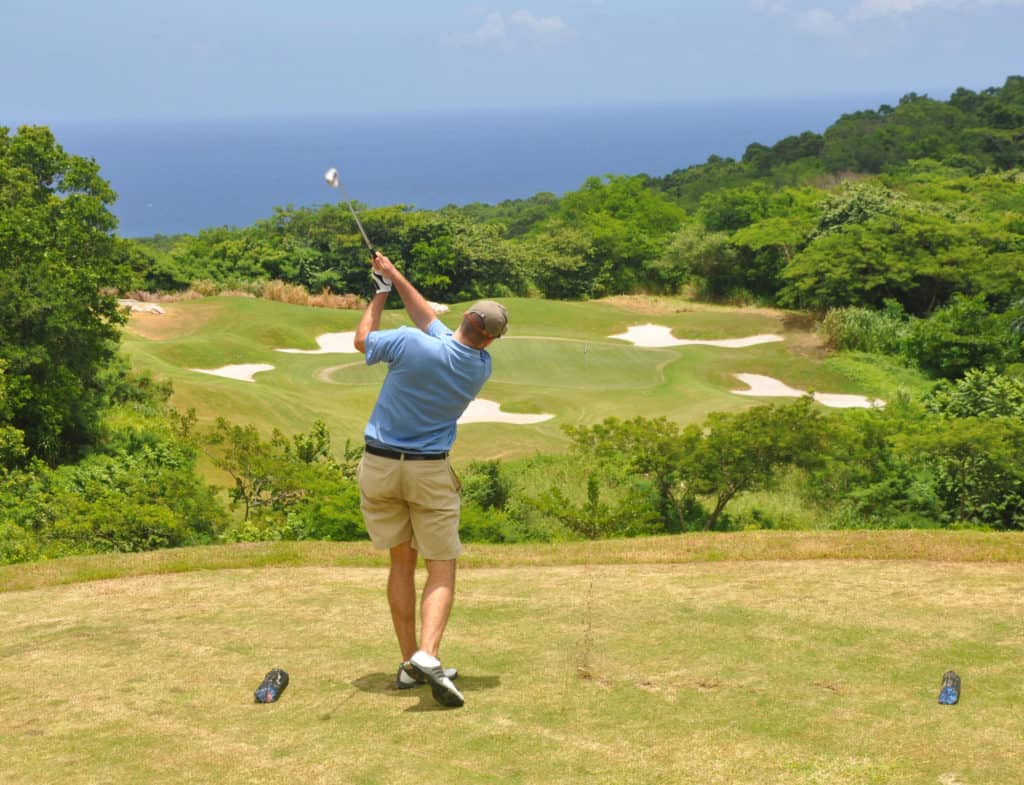 When you hit a draw, you are most likely going to see quite a bit more distance than if you are hitting a fade.
A draw has a bit more topspin on it, and it tends to fly a little lower and have some extra roll.
These can be great factors when you are looking for some extra distance from the tee.
The draw is not so great when you are trying to place a shot on the green.
Having the ball hit and then roll off the back because of the topspin is not ideal.
Since a draw is a very subtle shot, some golfers tend to overdo it.
If you overdo a draw, it will very quickly turn into a hook.
Hooked shots will get you in much more trouble than a ball that rolled slightly off the green.
Pros of a Fade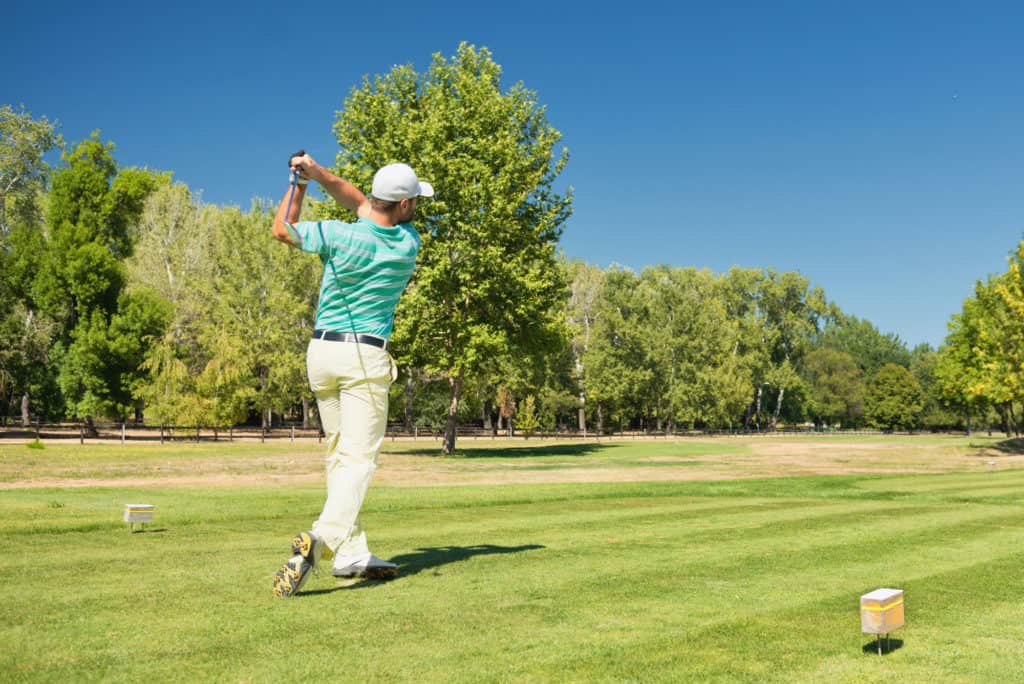 Since a fade does not have as much topspin as a draw, it tends to be a bit easier to control.
Golfers will find that their faded shots will most likely fly higher, and they should land more softly on the green as well.
If you are worried about distance control and getting a ball to stop where you want it, the fade is a great choice.
Another good thing about the fade is that it can be hard to turn a fade into a slice.
It seems easier to turn a draw into a hook than to turn a fade into a slice.
The fade can sometimes result in a couple fewer yards of distance, but this is probably not going to be a significant difference that will make you never want to hit a fade.
Eliminating One Side of the Golf Course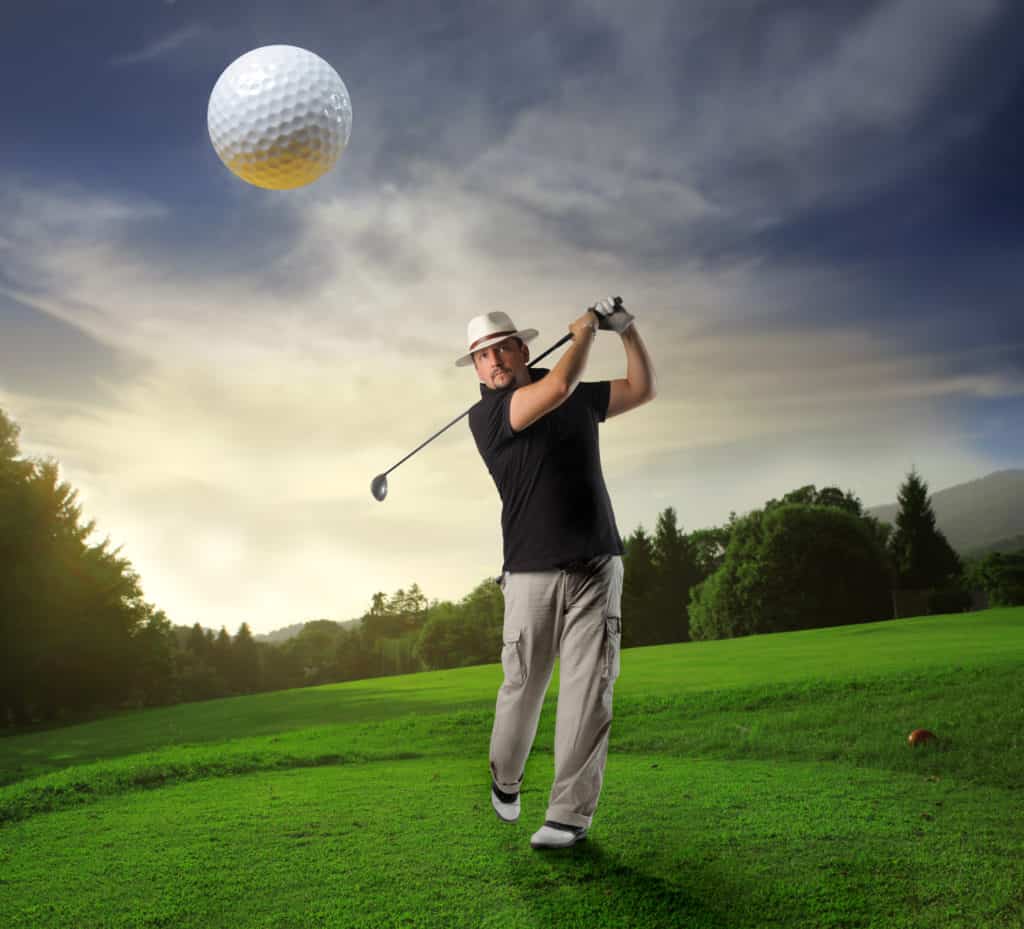 Since we are discussing if the draw or the fade is better, it's essential to address the topic of hitting both the draw and the fade.
Of course, lower handicap golfers are going to be capable of hitting both the draw and the fade.
This is not usually a possibility for the higher handicappers.
They tend to struggle with learning how to hit the ball straight, let alone hit it left and right on demand.
For the average golfer, it is essential to choose a ball flight.
If you find you can repeat a fade, that is the shot you should use.
You want to hit the golf shots that are the easiest for you to repeat.
Each player has their natural golf swing and abilities.
The more you can focus on what you are good at, the better chance you have of repeating the shot over and over again.
If you can eliminate one side of the golf course, you can get much better at the game of golf.
If you know that, most of the time, you hit the ball straight or at a slight draw, that is great.
This will most likely mean that your miss is going to be a hook.
This is also fine as long as you can expect it.
The golfers tend to get in a lot of trouble and have a problem scoring some much larger numbers when don't know if the ball will fade or slice.
If you can't eliminate one side of the golf course, you are going to struggle to keep your scores down low.
Most great players will tell you that they missed a tee shot during their round.
They don't usually say that they have no idea how it went left.
They know how it went left, they expected it to go left, and they were prepared for it.
It will likely save a few shots because the ball probably did not wind up out of bounds.
As you start to get better at the game, try and eliminate one side of the course.
How to Hit a Draw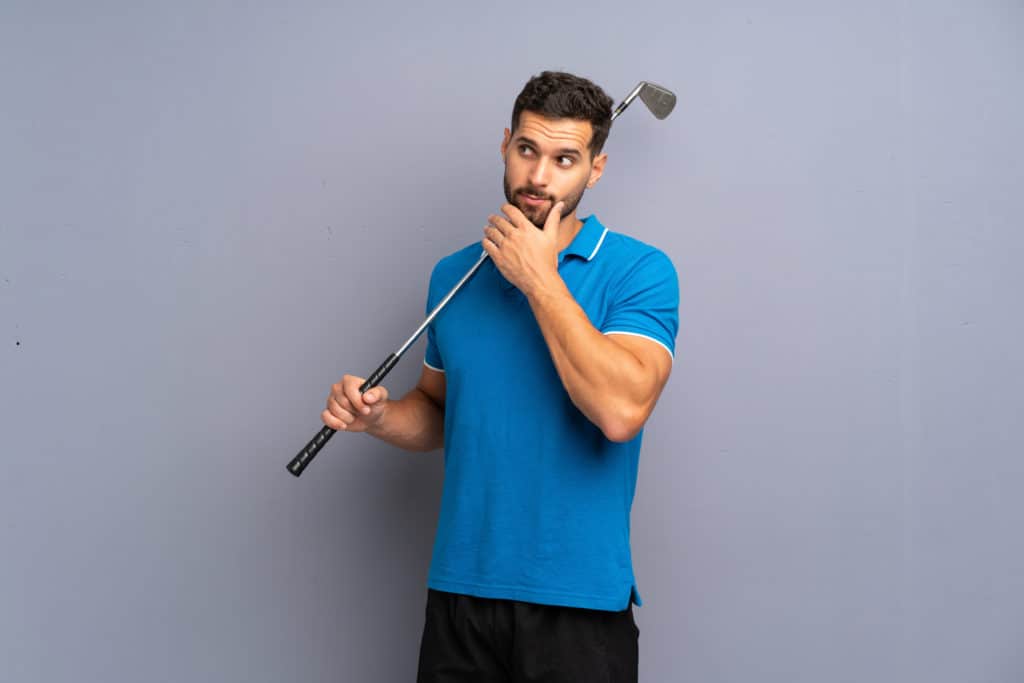 There are several different ways to hit a draw.
No one way is going to be right or wrong.
One of the more simple ways to hit a draw is by manipulating your setup just a bit.
Aim your clubface a bit to the right, and then aim your feet the same way as you are aiming the clubface.
Everything will be set up with a slight right angle, but then, when you swing, you are going to swing down the same line.
This will practically cause the clubface to shut down a bit as you come into impact, and you will see the ball have a bit of a draw.
There are ways to manipulate the clubface of the golf club as you come through impact, but those methods are better suited for the better player.
If you are a mid handicapper looking to hit a draw, this is a great way to try it.
How to Hit a Fade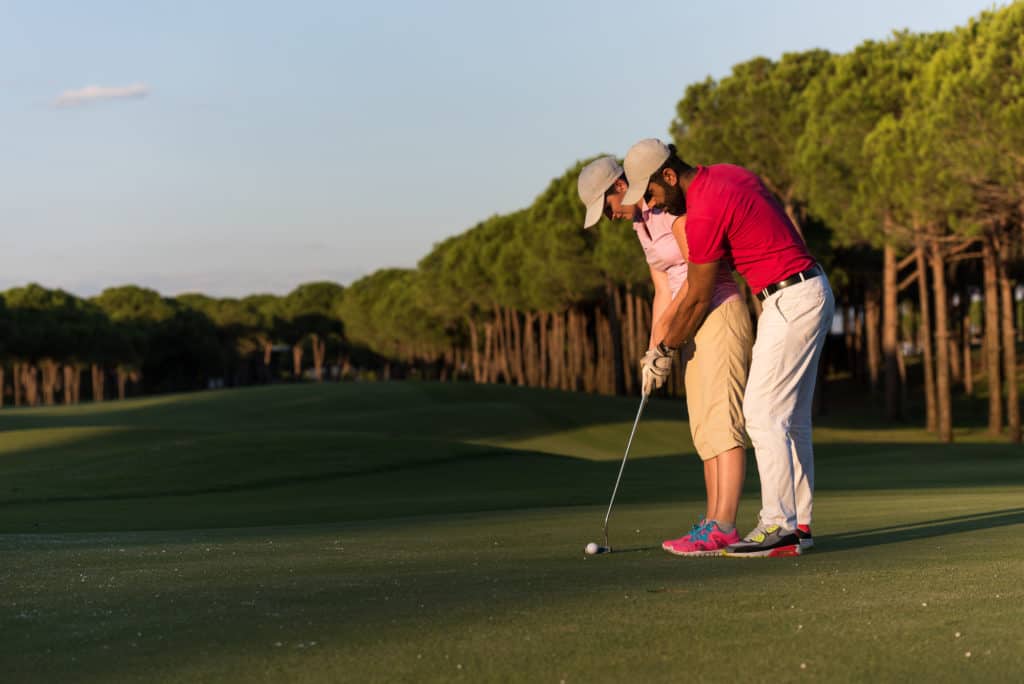 For a fade shot, again, you can change your setup a bit to promote a fade.
You will want to aim your clubface directly at your target but open your stance up slightly.
When you open your stance, your feet will be pointing slightly to the left.
This will allow you to get to impact with a slightly open body and clubface, and it will help you hit a fade.
When you take your swing, you can generally swing directly down the target line as you always would.
The open body and open clubface will help the ball travel left to right.
It can be very beneficial to learn how to hit both a draw and a fade because it will help you understand the laws of ball flight.
If you learn to hit a fade, it should also mean that you can fix a fade if you are hitting one unintentionally.
The more a golfer can learn how their swing affects their golf shots, the better they can get at the game.
Which Is Better, a Slice or a Hook?
A slice and a hook are exaggerated versions of the fade and the draw.
The only time players are intentionally trying to hit a slice or a hook is when they want to work the ball around a dogleg or out of some trouble.
Other than that, most golfers will stick to a fade or a draw and not try and bring out these more extreme shots.
However, some people wonder whether the slice or the hook is easier to fix.
Most golfers will agree that the hook is the better player's miss.
Most of the time, you are hooking the ball because your clubface or stance is slightly off, or your timing may be a bit off.
If you are slicing the golf ball, it could be because you have not learned how to release the golf club and hit it straight.
This is a problem, and golfers will need to learn how to release their hands and hit the ball straight.
Sometimes beginner golfers will not focus on learning how to hit anything but straight shots.
This is a theory that has long been debated.
If a beginner can learn how to hit hooks and slices intentionally, can they also subconsciously learn how to hit the ball straight?
The worst feeling for a new golfer is to be stuck out on the golf course and have no idea why the ball keeps going right.
If you know how to hit a fade, you may understand some of what goes into this process, and you can figure out the rest.
It may be all the information a new player needs to hit a shot straight for the very first time.
Conclusion: Which Is Better, the Fade or the Draw?
Most golfers who have been around the game for a very long time will tell you that the draw shot feels better.
It feels like a complete hit, the ball tends to be more solid coming off the club, and the shot can be prettier to watch as well.
Most people who hit a draw rarely complain about the fact they hit a draw.
They will have to adjust to a few extra yards of roll and slightly less spin, but it's just an adjustment, not a problem.
In the end, you will have to find a shot that works best for your game.
Try to go with your natural abilities and make a decision based on the shots you can continually repeat.