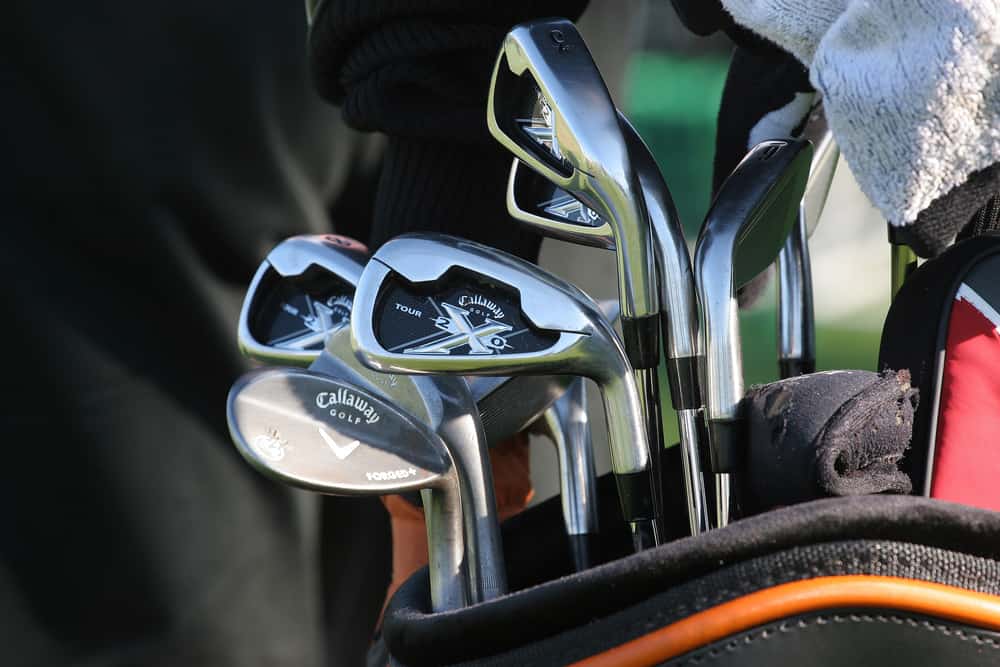 Callaway Golf Clubs are some of the most popular clubs on the market.
People love the forgiveness and playability of a Callaway golf club.
Ever since the release of the Big Bertha clubs many years ago, Callaway has truly stood out as a leader in the game.
With Callaway selling so many of its clubs in America, many people wonder where the clubs are built and how they are put together.
The Callaway golf clubs are unique, and knowing where they come from can help you decide if they are the best fit for your golf game.

Where Are Callaway Golf Clubs Made?
Callaway Golf clubs are made in Asia, and then they are redistributed and sometimes assembled in other locations.
The area in America where you can visit the Callaway assembly facility is in Carlsbad, California.
Callaway is not actually manufacturing clubs in this facility.
The reason behind this is that the cost to manufacture golf clubs in Asia is much more affordable than it is to do it in the United States.
Therefore, all the parts are created overseas, and then the clubs are put together in Carlsbad.
In addition, a large market for Callaway is the Asian market.
Many golfers enjoy the Callaway club in Asia, and therefore, it is a good thing to have their manufacturing facilities located in this part of the world.
The Callaway Golf Clubs go through a high level of product quality testing before they are released to the market.
Regardless of where your club was manufactured and assembled, you will have no problem getting a high-quality and durable Callaway golf club.
Callaway does come across as a very American company.
They try to appeal to Americans with their branding and color selections, but they are doing this same thing in other countries.
Callaway Golf is truly a worldwide brand, and they want to make sure that they appeal to all of the people they can.
After all, this is a company that thrives on producing volume and getting as many people as possible converted to Callaway customers.
Are There Any Golf Clubs Made in the USA?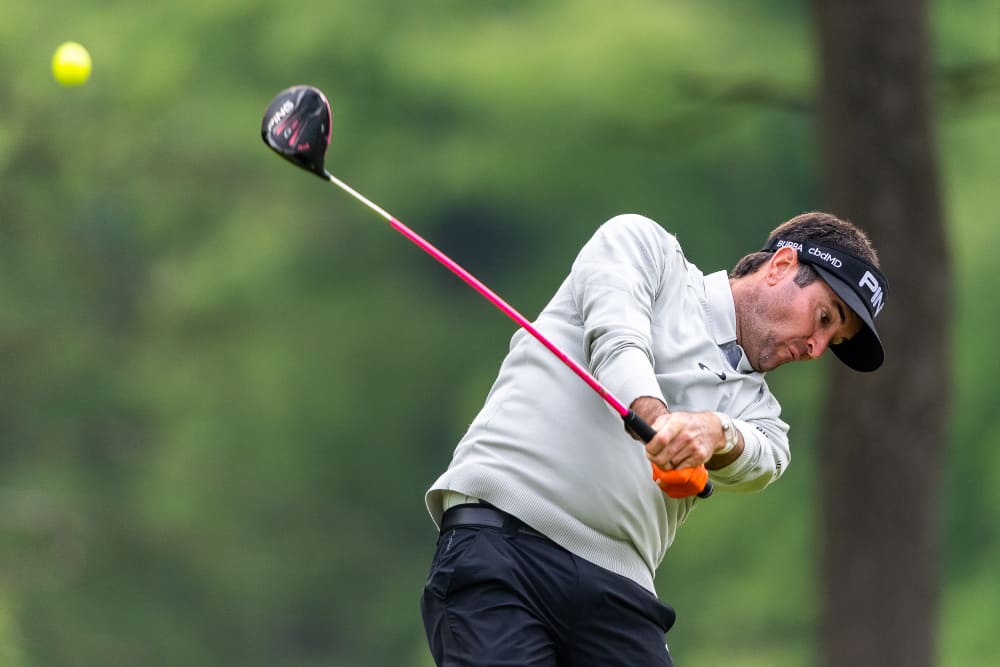 If you are looking for golf clubs that are completely manufactured in the US, you will have a pretty hard time.
Finding a US-made golf club has been a problem for many years.
The high costs of labor, manufacturing restrictions, and high shipping costs to other countries make producing golf clubs in the United States a very challenging business to be in.
Some companies have been able to hold on, but they have had to make adjustments to their manufacturing procedures.
One of the only golf clubs that are made in the United States is the Ping golf club.
Ping golf clubs are very high in quality, and they started as a small putter business and grew to what they are today.
The growth that Ping has experienced has been exponential, and they still manufacture as much as they can in the United States.
However, for cost purposes, they do now have some clubheads made outside the country.
Regardless of where the pieces are made, Ping still puts every club together on American soil.
The Ping product line is a bit different from other golf manufacturers.
These differences are partly what makes this model work.
For starters, Ping is more focused on quality and proper fitting than they are on volume and selling to a wide group of players.
Ping knows that their clubs are not going to be a good match for everyone, but they have no issues admitting to that and taking care of their loyal customer base.
In addition, Ping does not put out a new release of their clubs every year.
Most of the time, Ping waits and does a release every other year.
This is often done because of the high cost for Ping to change their manufacturing around and switch to the next set of clubs.
With the higher labor costs that they endure in the United States, this is understandable.
Lastly, you will see that Ping is known for setting their price a bit high and keeping it high.
When Callaway releases a new driver, the price is high for the first few months, and then it slowly starts to drop.
Once the club has been on the market for a year, the price will drop considerably.
With Ping clubs, even after a year of being on the market, the price will likely be as high as it was when the club was released.
Ping pays very close attention to pricing and does not allow companies to sell their products for less than the recommended prices.
If a distributor is found to be in violation of their pricing policy, the Ping brand will take away your right to sell the product.
This is all done because the profit margins at Ping are very tight.
Companies that manufacture their products outside of the US are going to have an easier time with the pricing on the clubs and their ability to offer deals.
Where Is the Callaway Golf Factory?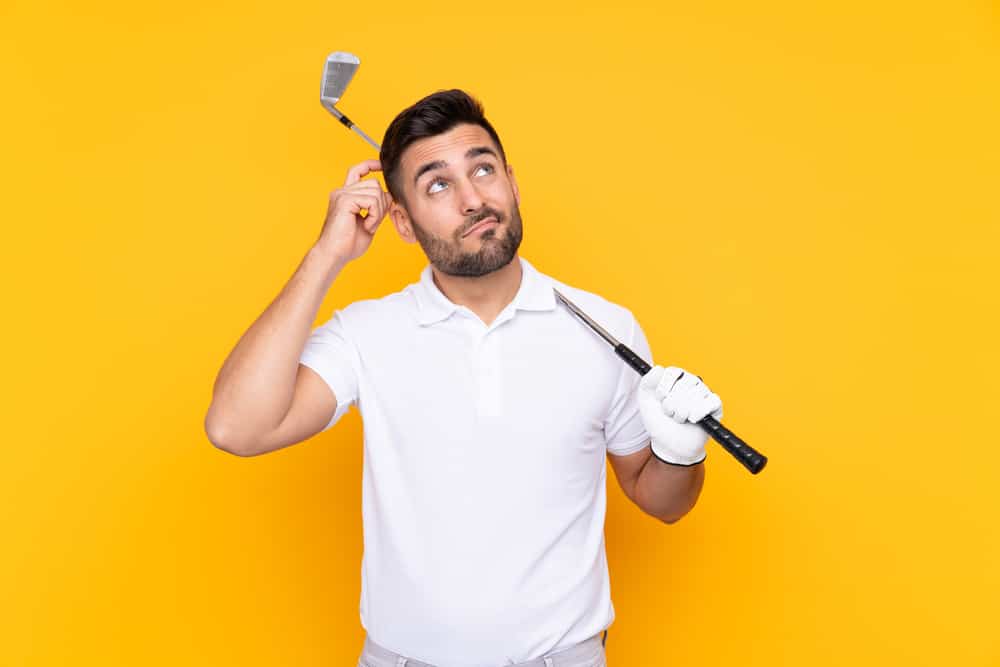 The Callaway golf factory in America is in Carlsbad, California.
This is where the Callaway clubs are assembled.
The side of the business that takes care of the assembly of the clubs is not as well-known as the fitting center.
At the Callaway Golf Factory, you will also find the Callaway Performance Center.
The Performance Center is a place where golfers can learn which Callaway golf equipment is going to be the right fit for their game.
Callaway Golf takes fitting quite seriously, and this is not the only location they have that offers a fitting center.
There are about 25 Callaway-specific fitting centers across the country and countless others that will pair with smaller fitting brands to give you a true Callaway custom fitting.
At the performance center, you will have to have an appointment before you arrive, and you must make sure you are set on purchasing Callaway golf clubs.
The overall experience of being at Callaway and knowing the others who have walked through the same doors makes this a rather special visit.
While you are there, you can pay about $150 to get a custom Callaway fitting that will last about 60 minutes.
During the fitting, the professionals will give you recommendations on what your swing needs as far as Callaway clubs are concerned, and they will offer all of that information to you at the end.
You will get to walk away with all of your specifications, and you are not required to purchase the clubs that day.
If you do decide that you are going to purchase the clubs and that this makes the most sense for your game, then you should take advantage of the coupon that you will get after your fitting.
Almost all golf fittings come with a coupon toward a new set of golf clubs as long as it is purchased within a specific time frame.
The golf fitting at the Callaway performance center is not just a good thing to do for your golf game, but it is also a really fun and entertaining experience for a Callaway golf fan.
This is a great thing to do with a few friends and learn about each other's golf games while you are at it.
The value for this experience is actually quite good.
What Golf Clubs Are Made in Japan?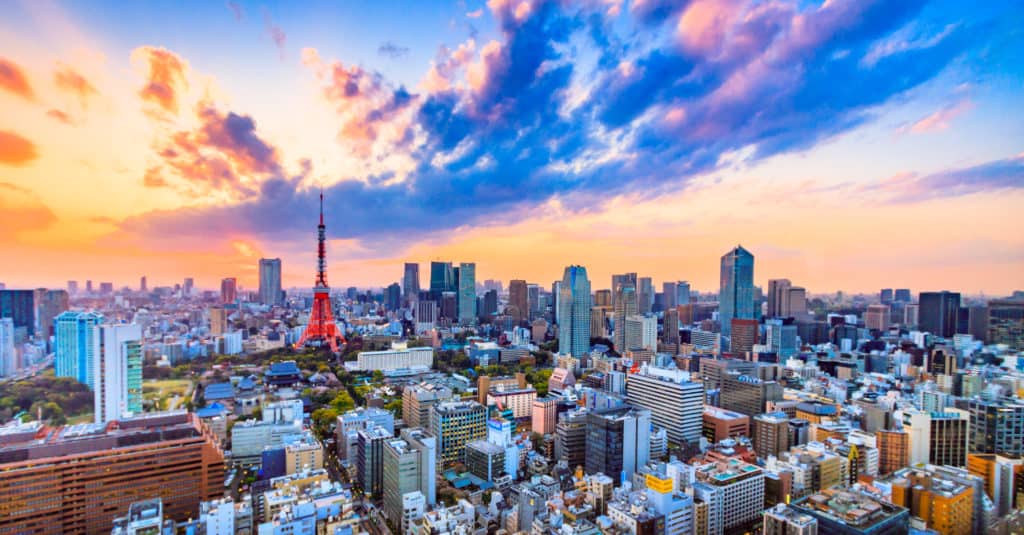 Japan has become a hot spot for well-made and high-performing golf irons.
If you are in the market for a set of golf irons that offer some unique benefits and characteristics, you should be considering Japanese-made clubs.
The Mizuno golf brand is one that most players are very familiar with.
Mizuno is a Japanese golf club, and it has been well known as being one of the best player's irons on the market for many years.
The Mizuno is a great feeling club, and their forged irons and blades are known for being some of the best around.
In addition to Mizuno, the Miura brand is also manufactured in Japan.
The Miura brand is a bit different from other golf brands in that it is made through a hand forging process.
These irons come with some higher price tags, but when you learn the history of Miura and all that goes into making a set of clubs, you can see why the pricing is a bit more.
The Honma brand and Srizon brand are two other names that are growing and becoming a much bigger name in the United States.
If you know anything about golf clubs and the current options that we have on the market, you may have noticed the fact that all of these clubs are known for feel.
This is what is helping grow the name of Japanese golf manufacturing.
People enjoy playing with golf clubs that have a great feel.
They can learn to hit different types of shots, control the ball, and even learn what golf is really all about.
With the Japanese forged golf clubs in your hands, you will quickly understand what all of the hype is about.
Are Any Golf Clubs Made in the UK?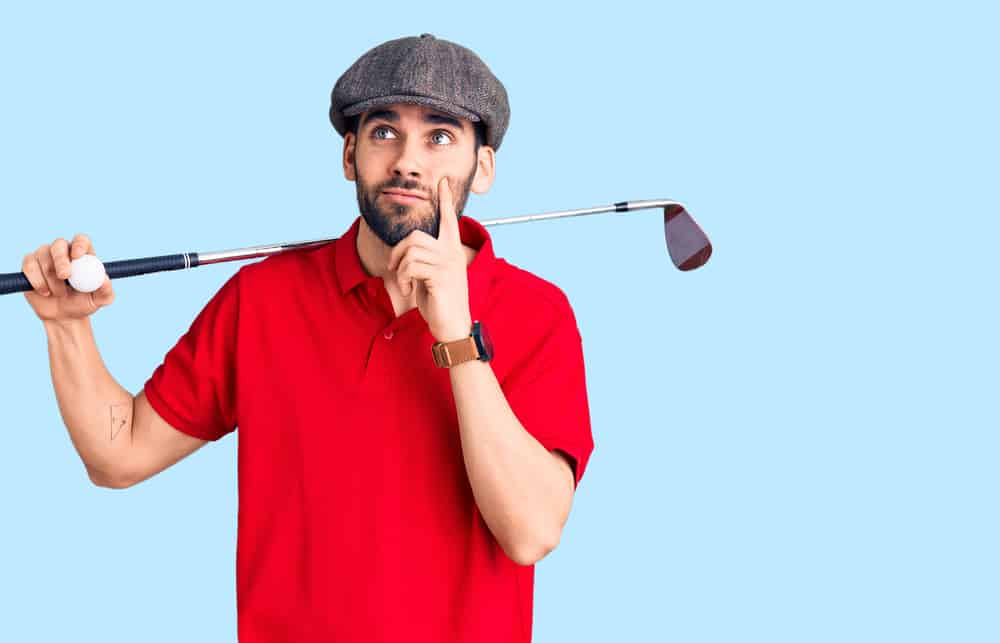 Similar to the issues that the United States has seen with limited manufacturing possibilities and high labor costs, many UK golf companies have stopped working in the UK.
They have had to move to Asia to keep the company profitable, or they have sold the company to another brand to take over production.
One brand that is still producing clubs in the UK is a lesser-known name called Forgan.
Again, this is not a large golf company, and they are able to do a good job of keeping costs down by handling everything they can in-house.
The problem is that they just don't have the money left for marketing and research that other golf manufacturers do.
This leads to some difficult decisions, and you will see fewer of their golf clubs on the market.
Overall, golf clubs are going to mostly be manufactured in Asia and then shipped to other locations either in one piece or in parts to be assembled.
Many golf manufacturers like to put the club together themselves as it is a good way to ensure quality control.
Conclusion
Hopefully, you feel as though you know a bit more about Callaway Golf clubs and how they run the company.
Overall, you will have a hard time finding specific details about exactly where your club was sourced from and eventually put together.
Callaway may have this information as part of the serial number on your clubhead, but it is typically not offered to the consumer.
If you are really worried about quality control, check out some of the reviews on Callaway websites and forums.
These clubs are high in quality, and the company will stand behind their product.