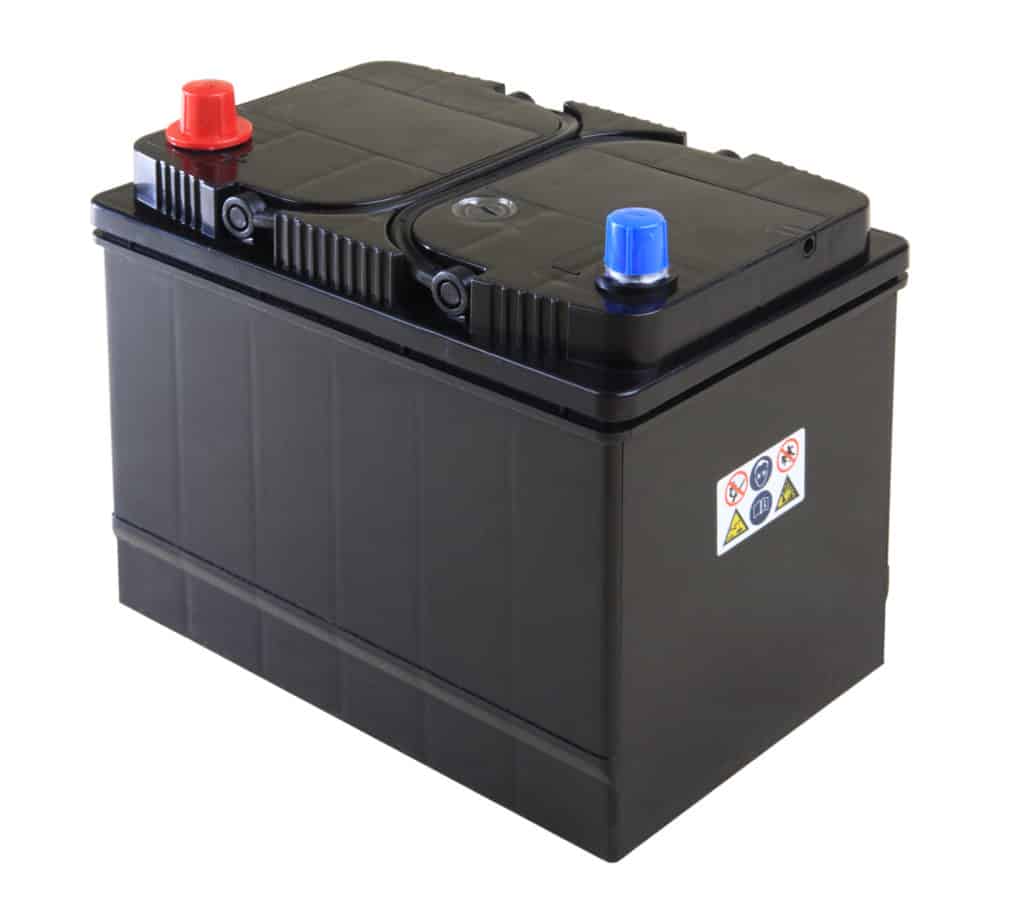 Golf cart batteries are designed to last for many, many years and provide long-lasting charges which should last a full golf game.
However, there are situations in which golf cart batteries may die quickly for some reason and leave your cart running poorly.
This problem can be quite frustrating for cart owners because it often indicates a myriad of different issues which may affect how a cart runs.
Therefore, it is essential for those who own high-quality carts to take the time to understand the most common reasons their golf cart batteries could start draining quickly.
By taking the time to read through these listings and gauging what is happening to your cart, you can ensure that you get the longest-lasting battery for the needs of your golf cart.
It also helps to make it easier for you to provide assistance to others if their batteries die too quickly, as you may be able to diagnose the problem and even provide some DIY repair methods.

Top 10 Reasons Golf Cart Batteries Die Quickly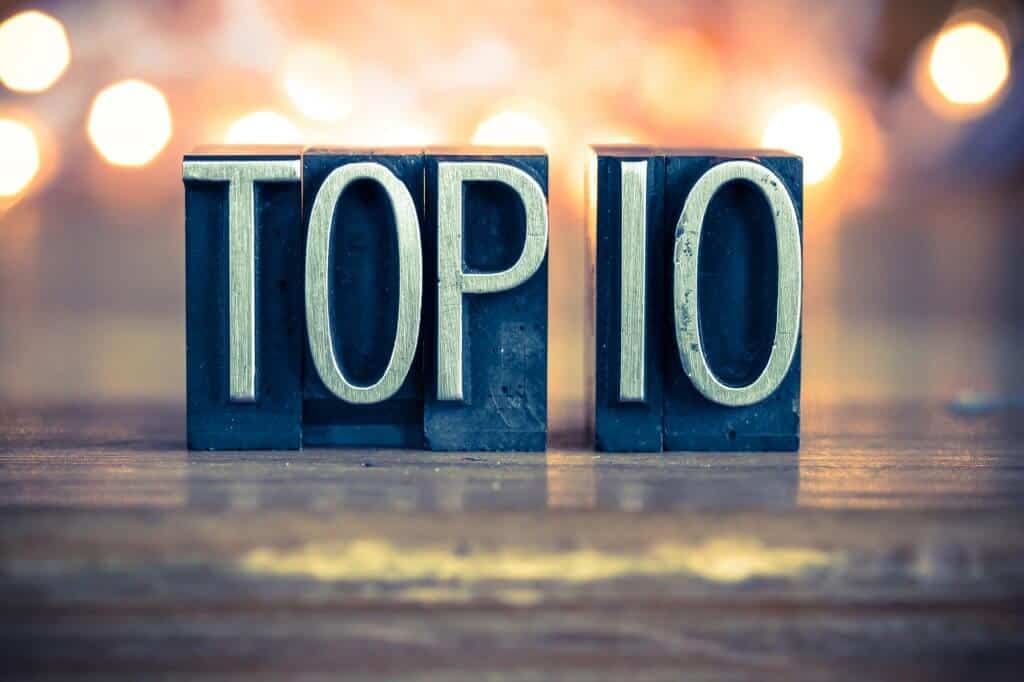 The Most Common Reasons Golf Cart Batteries Die Quickly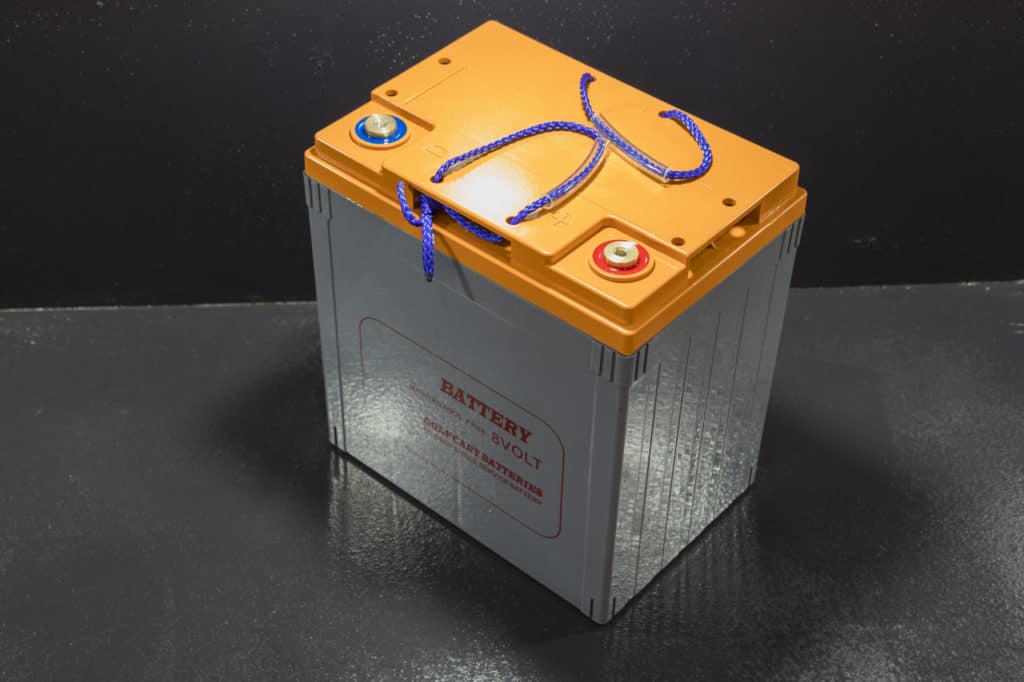 The most common triggering factors for quick golf cart battery death almost always revolve around operational issues within the battery.
These problems are usually quite small individually, but they often add up to a myriad of concerns which may drain your battery very quickly.
Throughout each of these sections, we will examine the various different aspects which affect the life of your battery.
When possible, we'll also take a look at how these minor problems can cause major issues with battery drain on your cart.
Each of these triggering factors is ranked based on their likelihood of occurring and the possibility that they may cause more severe issues which can adversely affect how your cart operates.
10. The Voltage Regulator Is Malfunctioning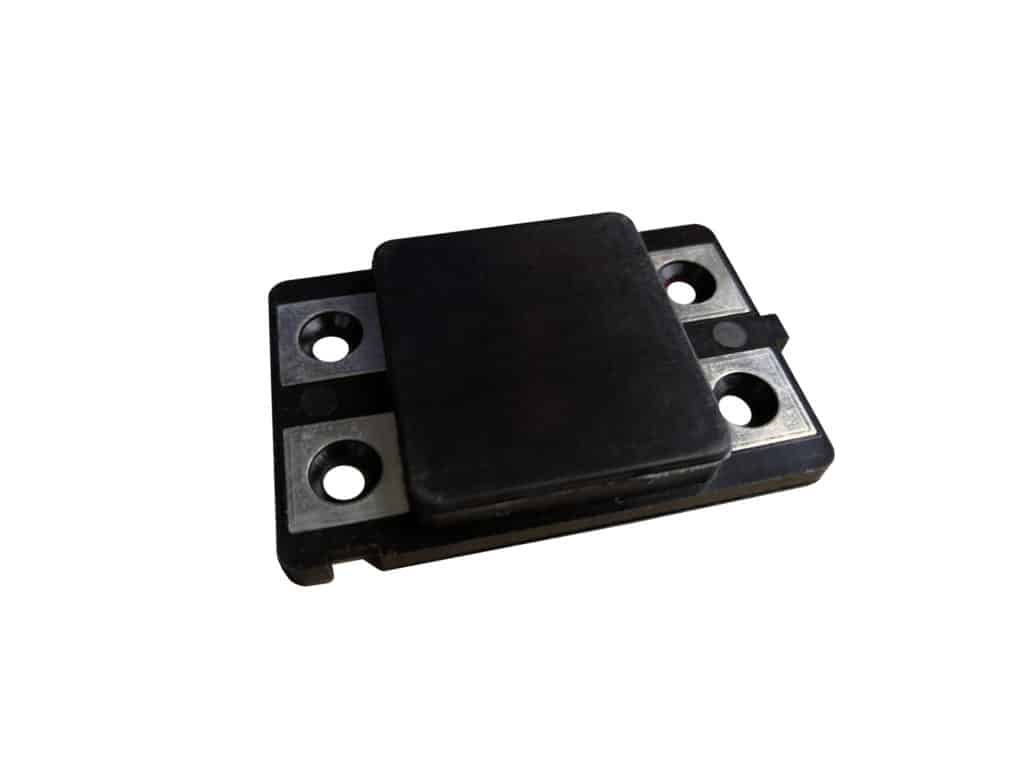 The voltage regulator is a critical part of your cart's operating process and helps to ensure that your voltage level remains consistent and stable for your cart.
However, this part may malfunction at some point and trigger a host of issues with your cart and its operation.
For example, damage to this part may cause the starter solenoid to act up and cause your battery to use too much of a charge when starting up.
In this scenario, you need to make sure you charge up the voltage regulator regularly to keep the battery voltage from getting too low.
If you find that this charging process doesn't seem to help your cart or its battery's ability to hold a charge, it may be time to replace the regulator.
Talk to a mechanic to make sure this is done properly.
9. Power Is Drawn When Engine Is Off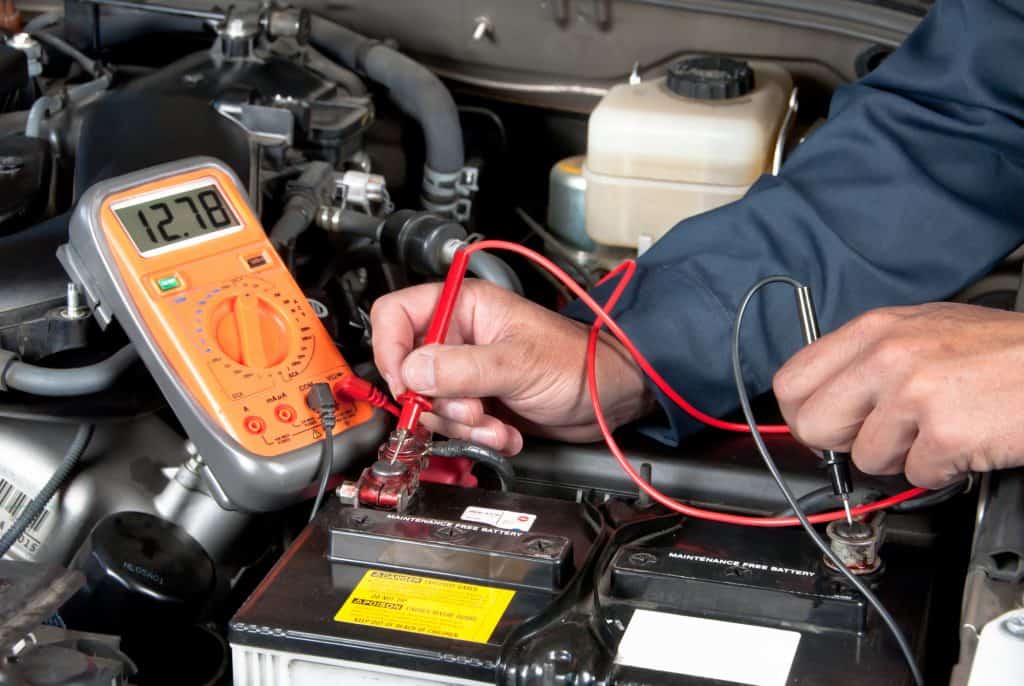 When you turn your golf cart off, the engine should not draw any more electricity from your batteries because nothing is turned on.
However, there are situations in which it is possible your battery could still be drawing some electricity and causing it to drain too fast.
For example, there may be a short in various parts of the engine that causes the battery to drain much too quickly.
These shorts may be the results of loose wires or other types of damage that may be hard to predict or track down.
Use a voltmeter set to DC amps to figure out where this drain may be occurring, attaching it to your battery and checking your engine to spot any errors.
You can fix these problems yourself, if you feel comfortable doing so, or get a mechanic to do them for you to avoid any mistakes.
8. Loose Contacts in Your Terminals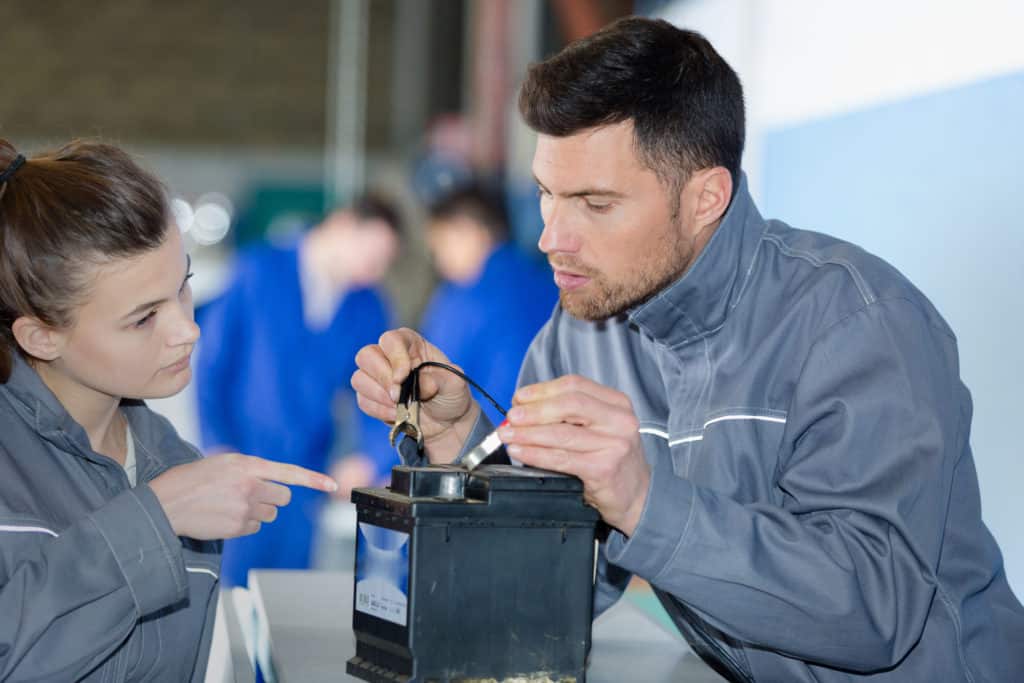 The terminals on your golf cart battery are designed to control your electrical flow and ensure that it stays proper.
However, these terminals only operate well if they are properly connected to the wires coming off of them.
Unfortunately, it is very possible for loose connections on the terminals to allow your batteries to drain far too quickly and leave you stranded on the road.
As a result, you should make sure to check your terminals right away if you start to notice any troubles with your battery.
You'll be surprised how often simply tightening up the connection on your wires will fix this fast draining issue.
In some cases, you might find that tightening up the connections produces an immediate result that gets your cart running smoothly again.
7. Dead Cells in the Battery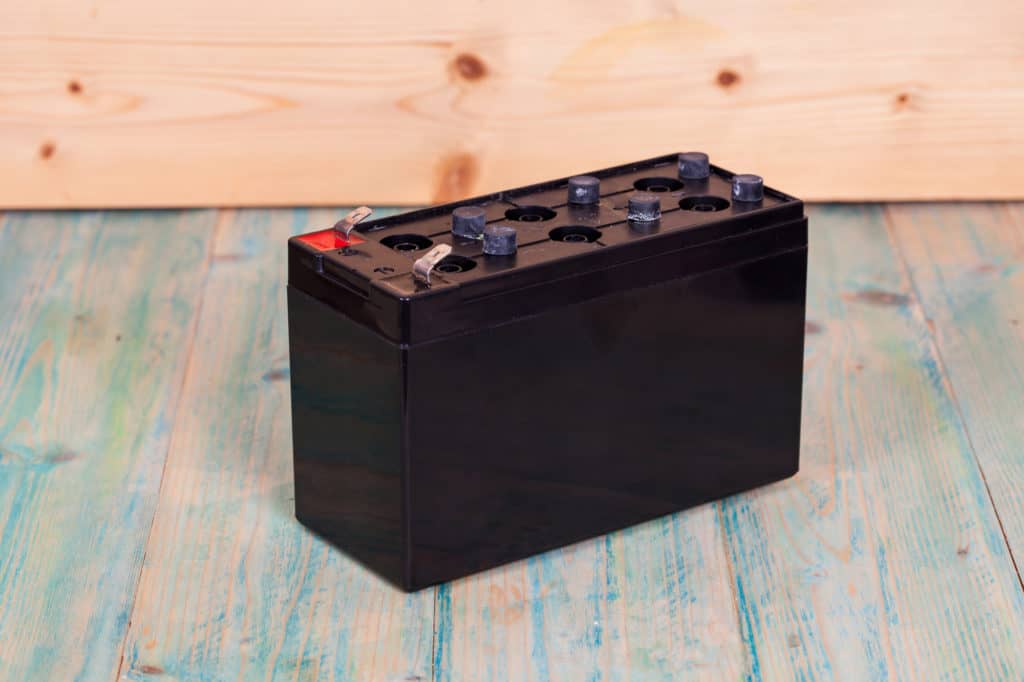 In some cases, there is a good chance your golf cart battery may suffer from dead cells within its container.
When this happens, your battery will drain far too fast because the dead cell will not hold a charge, leaving you open to issues.
Test for this problem by using a hydrometer attached to your terminals to create a load test which gauges where weaknesses may exist in your battery.
These tests can help you identify if a cell is dead and give you a better idea of whether or not your battery is worth saving.
Sadly, dead cells are hard to replace and are usually more costly than just replacing the battery, so you have to make a tough choice here.
If more than one cell is dead or if the cell is an important one and your battery cannot take on a full charge, you will need to get a new battery instead.
6. Vapor Lock in the Fuel Line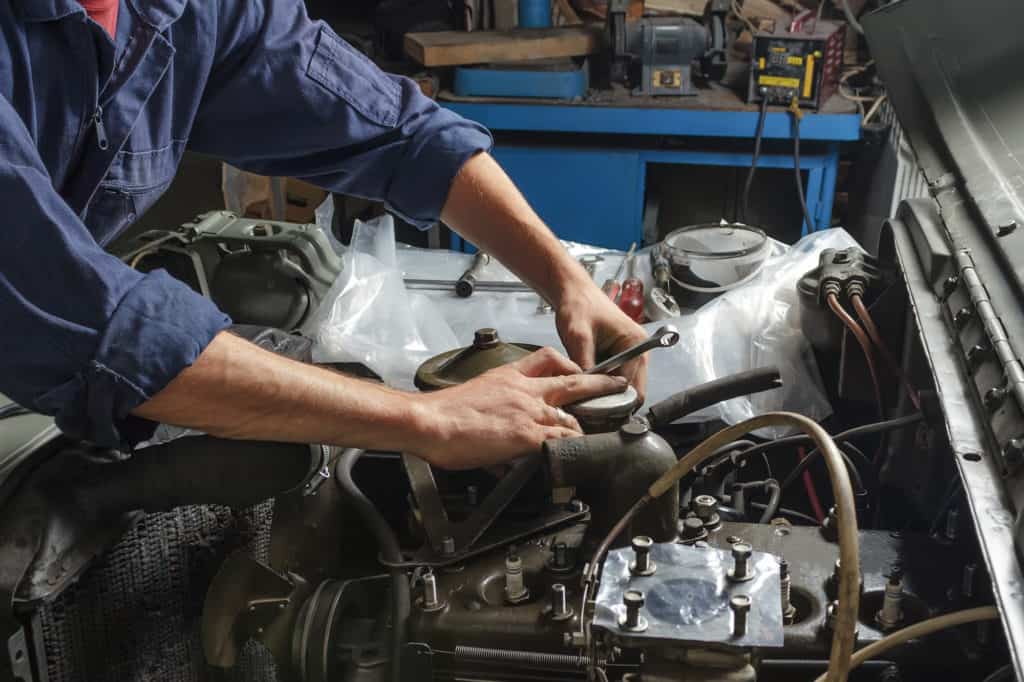 This problem, of course, only occurs in gasoline-powered golf carts but can occur when too much vapor builds up in your fuel line and causes it to lock up, making your battery discharge quickly.
Fixing this problem is relatively easy, as all you need to do is clear up the vapor lock in the fuel line using an appropriate cleaning tool.
After the line is cleared, your battery shouldn't discharge improperly and should provide you with the charge you need.
You should be able to find fuel line cleaners from various cart stores or manufacturers, but you may want to have a professional handle this step for you.
5. Battery Charger Failure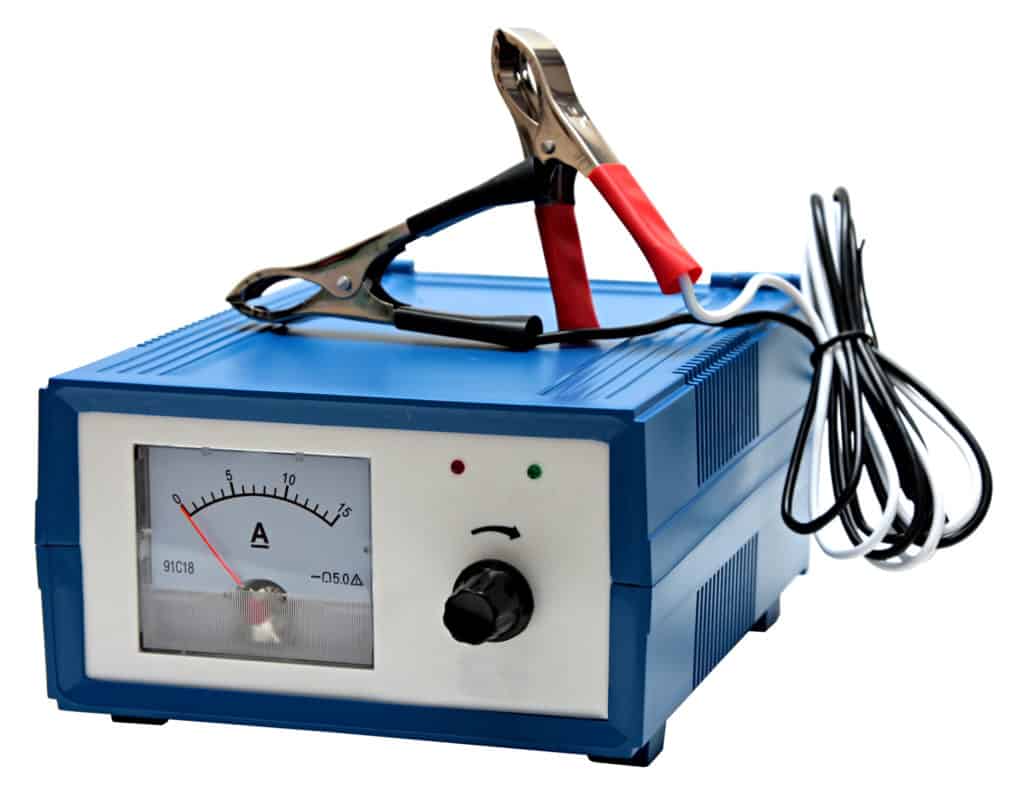 Sometimes, issues with the battery are much easier to diagnose than they may appear on the surface when doing a diagnostic.
For example, there are many situations in which a battery charger failure may be to blame for your golf cart's batteries draining far too quickly.
This typically happens when your charger is getting too old and no longer providing the proper charge to your cart.
It can also happen if your charger is not appropriate for your cart or if you try to use one that does not have the proper voltage.
Fix this problem by buying a new charger and seeing how well it charges up your battery.
Ride your cart after you charge up the battery and see if it lasts as long as it did before the charger went bad.
4. Cold Weather is Draining Your Battery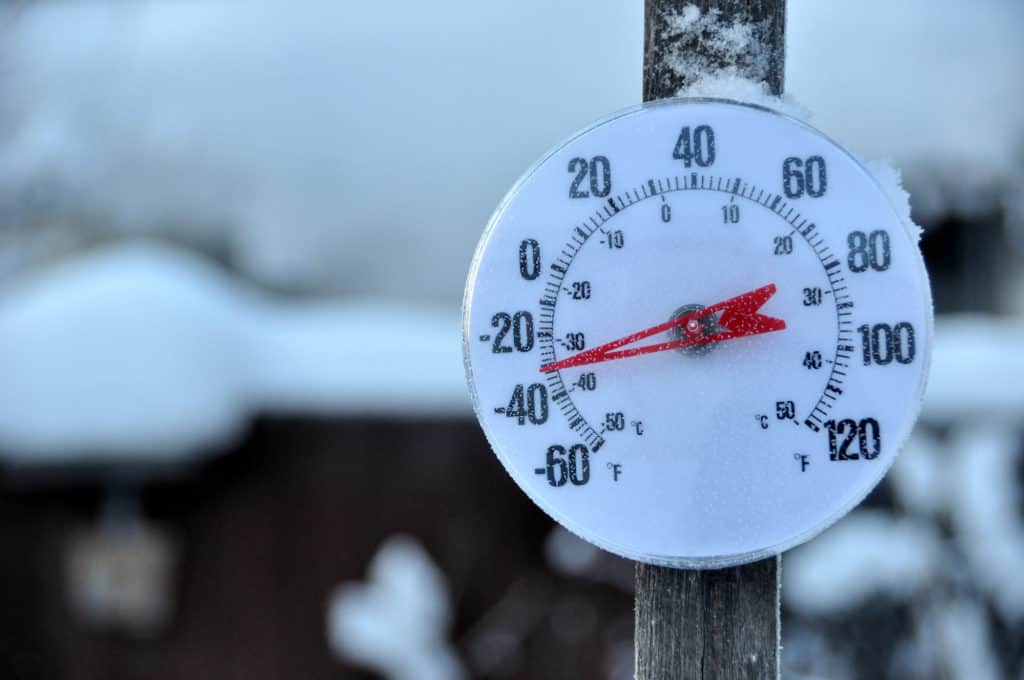 You may not run your golf cart that often in cold weather due to snow, ice, and other issues which make carting less than enjoyable.
While storing your golf cart during this period, using a trickle charger should help to keep your batteries in great shape, but there is a problem here.
Cold weather, even with a trickle charger, will cause your battery to drain more quickly than it would in normal conditions.
This problem is particularly an issue if you don't keep your storage area properly warm and allow cold to damage the battery.
As a result, you may want to either install a heater to keep your storage area above freezing temperatures or a battery wrap which goes over your cart's battery and keeps it warm.
Doing so will help to keep this problem from occurring and can even protect your cart from other types of damage issues.
3. Using the Cart Too Hard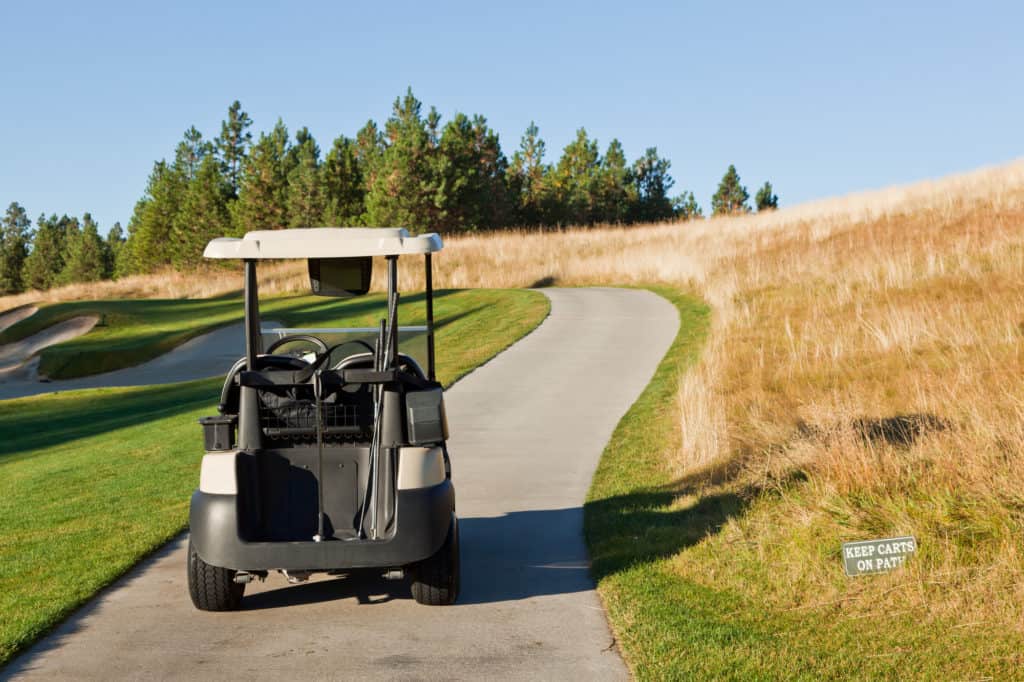 This problem is one that isn't necessarily related to any fault in your cart battery itself but in the way you ride your cart.
For example, you may be pushing it too hard up hills and causing it to drain too quickly as a result of your pressure.
Remember, the harder you try to get up a hill, the faster your cart needs to run and the more power it will discharge.
The easiest way to fix this problem is to try to avoid hills where you need to climb at too steep of an angle.
You may also want to let your cart rest a bit after these rides to give the battery some time to recover a little.
Remember, if you ride your battery too hard in these situations, you may end up causing some permanent damage to it that may be impossible to reverse.
2. Overcharging the Battery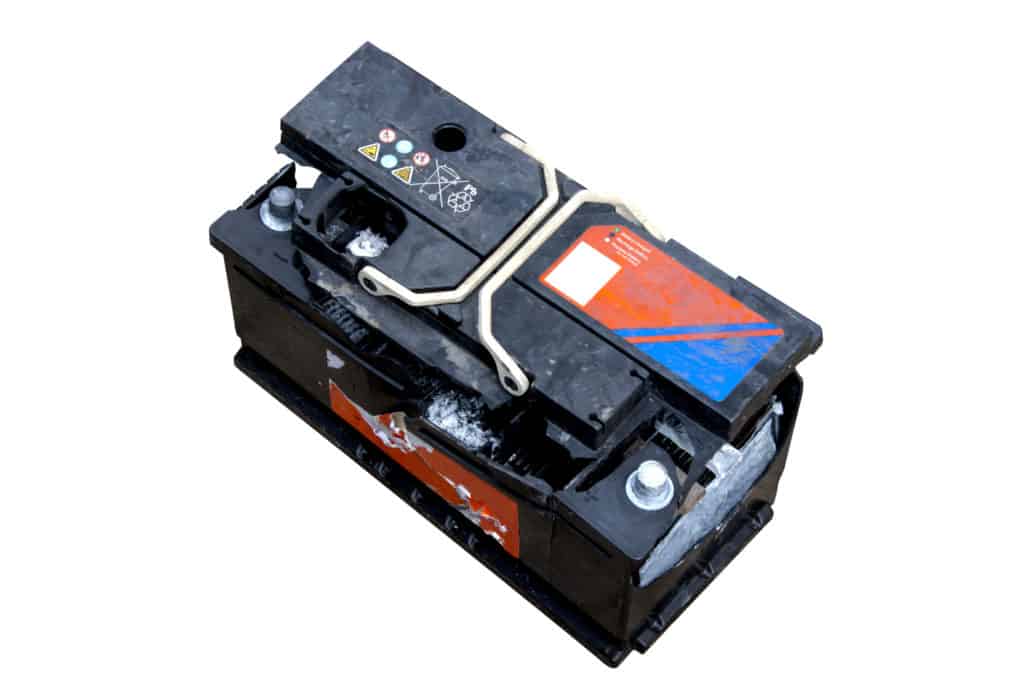 Many cart owners may not fully understand the proper charging method for the battery, thinking that it is safe to just leave it on the charger all the time.
With a trickle charger and other types of low-voltage options, this may be true because they turn off when the cart reaches a full charge.
However, there are situations in which a person may not use one of these charger options and may put too much electricity in their battery.
This problem is an issue because a battery needs to discharge occasionally to keep its full power, and keeping it fully charged damages its cell.
There may not be much you can do in this situation if your battery is too damaged, but switching to a trickle charger may help some.
1. Water Level May Be Low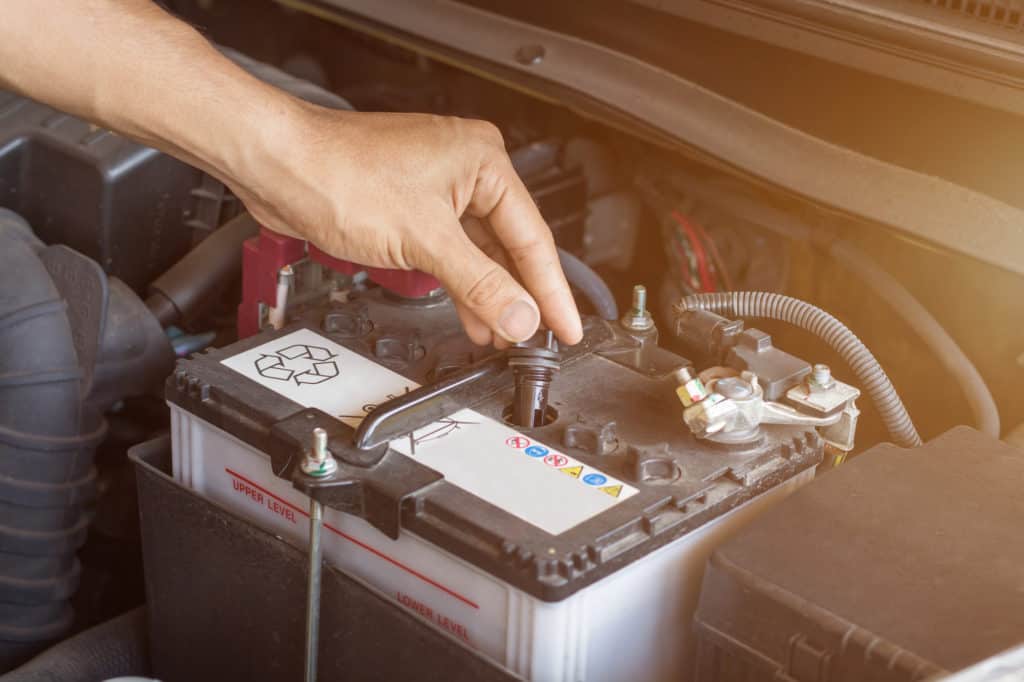 The most common issue that typically affects battery carts and causes them to drain more quickly is a low water level.
This situation is so common because many cart owners don't take the time to balance the water in their battery or don't know that they even need to perform this step.
Others may run their cart too hard and end up causing the battery to heat up, triggering some evaporation in the battery.
Whatever the case, fixing this problem is usually quite easy to handle for most cart owners, thankfully, and just requires distilled water.
Pour a proper amount of distilled water into the container that holds the battery, covering up the tops of the cells as you do.
Stop when you reach the proper fill line or just when the cells get covered. Too much water can cause it to boil as you charge your cart's batteries.
Saving Your Golf Cart Battery from Damage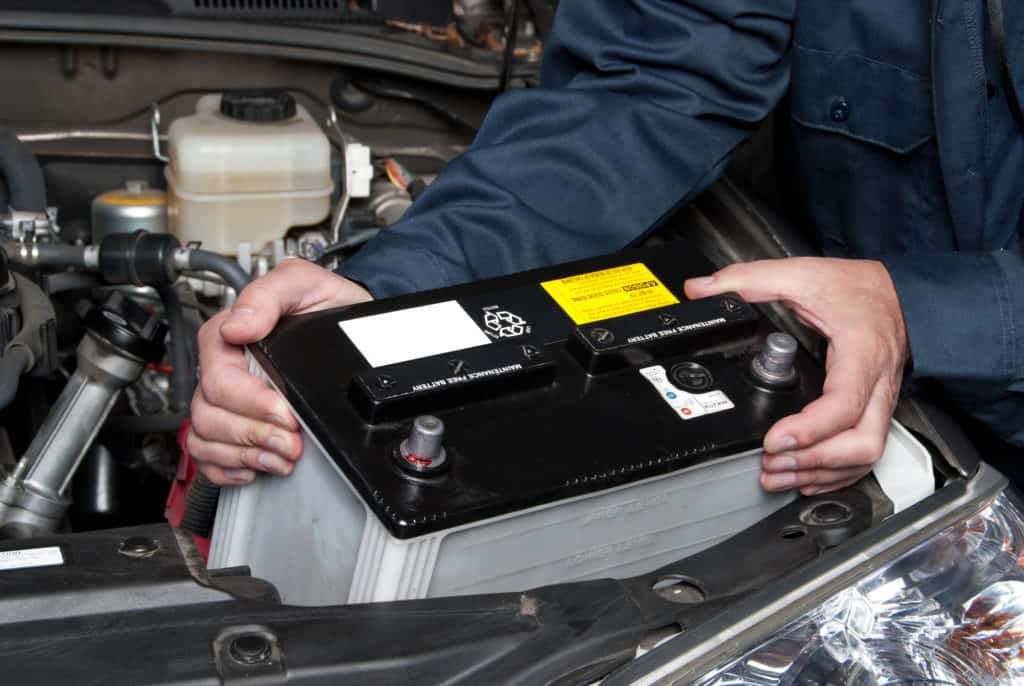 If you find that your golf cart battery is draining for none of these reasons and your repairs don't seem to be helping, it is critical to take other steps.
That's because your battery may be suffering from other concerns which are often more minor and difficult to spot.
These include a variety of different wear-and-tear issues that you may not notice, such as various types of weathering damage.
Therefore, it is essential to understand how you can fix your battery and protect it from various types of related issues.
The following process is a comprehensive care option that should restore your battery strength, and which should take you no more than a day or two to finish:
Find your golf cart battery compartment—it is usually located under the seat in most models but may be behind the cart in others.
Open up the battery compartment and identify the damaged battery—you may have to perform this process on multiple batteries in an electric cart.
Place the battery in a safe area and on a stable surface—a work bench in a garage or a shed may be the perfect option for working on a battery.
Mix two tablespoon of baking soda with one quart of water in a large bucket—make sure that this mix is fully combined to get the best effects.
Use a brush dipped in this solution to wash away any corrosion on your battery—pay special attention to the terminals, as this is where most corrosion occurs.
Wipe down the battery surface with plain water and dry off the surface with towels—make sure to pay attention to cracks and avoid getting water into the battery itself.
Inspect the surface of the battery case and look for cracks which may let in air, water, or discharge the battery too soon—replace the cracked case to fix this problem.
Carefully pry the plastic cap over the battery cells with a screwdriver to expose both the positive and the negative terminals for repair.
Check the terminals for any damage which may require them to be replaced—if you don't feel comfortable replacing the terminals, you should buy a new battery.
Hook the terminals up to a three-phase charger and let it charge for a full day—these chargers use a low-level voltage to produce a full charge for a battery.
Examine the battery at the end of the charging period—if there is a full charge, add more distilled water to your battery to cover any exposed plates.
Put your battery back in your cart and ride it for a few hours. Is your battery still discharging too quickly, or does it seem about right now?
If this process does not work for you or if your battery does not get a full charge after step 10, you need to follow this process.
Start by creating a mix of two quarts of warm water and eight ounces of Epsom salts.
This mixture is designed to be full of electrolytes.
Carefully open up the cells of your battery until you find where they are watered inside your cart.
Now pour your mixture into the cell.
Stop pouring until the cells are completely covered but not overfilled.
There should be a fill line on the side of the battery to help.
If you cannot find that fill line, make sure you stop no more than one-eighth of an inch over the top of your battery cell.
Now, charge up your battery and see how well it runs and how long the battery lasts when you run the cart in a normal manner.
If your battery does not get a full charge or the battery still runs down far too quickly, it is beyond saving and should be replaced.