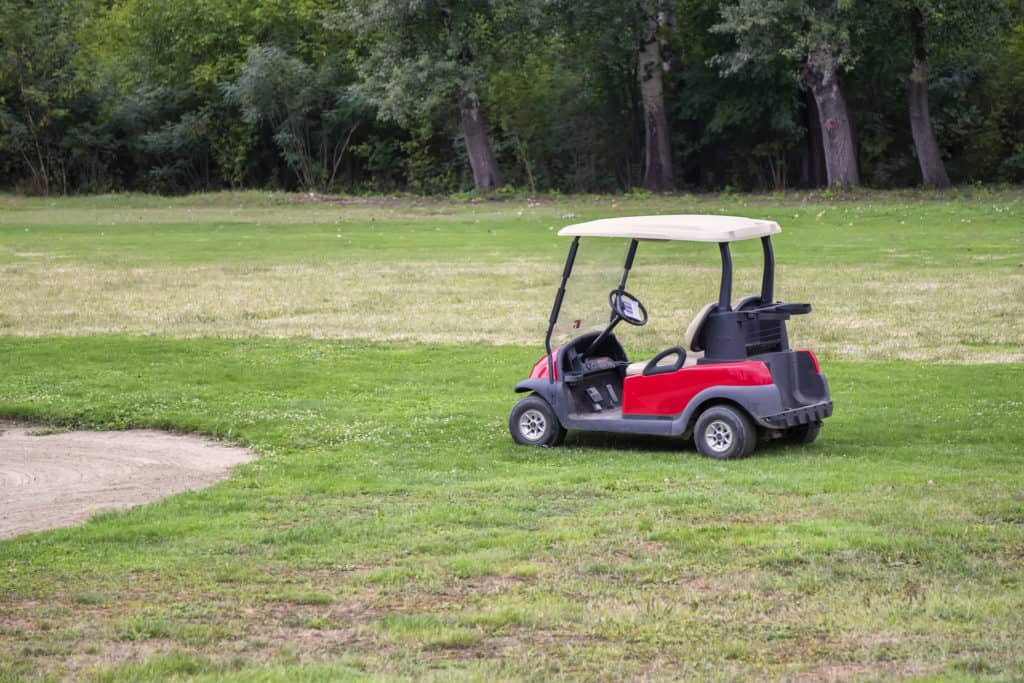 Club Car produces a variety of high-quality vehicles, such as the DS and Precedent, which provide you with many riding options.
However, these carts can become very frustrating if you turn the key and find that it clicks but your cart won't start or move.
This issue is one which can affect a large number of different Club Car models and is often centered on many types of concerns.
Understanding these problems is crucial to figuring out how to repair your cart and keep it operating well again.
Thankfully, the Club Car brand is a fairly easy one to understand and repair, though you may still want to contact a professional to ensure you don't cause any issues with the operation of your cart.

Reasons a Club Car Clicks but Won't Move (and Fixes)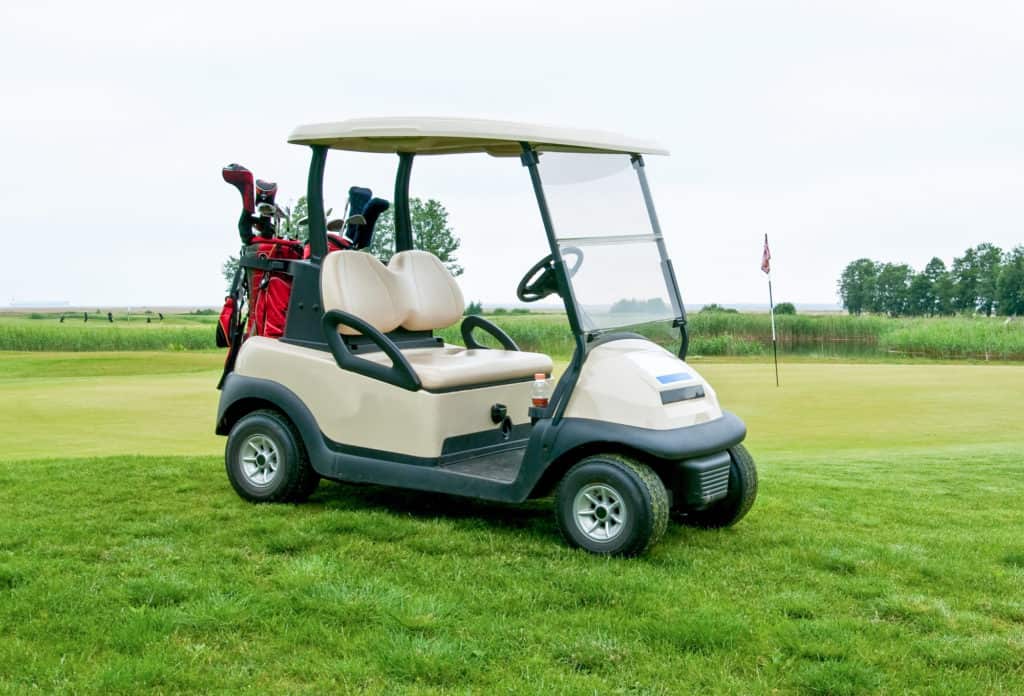 Most of the time, when your Club Car—no matter what type you own—refuses to move after it clicks, your cart is suffering from problems with the solenoid.
The solenoid provides a steady level of power to your starter and helps to convert its action into the proper starting action.
When the solenoid fails, though, your key may click in the ignition, but your cart may not start properly.
Many different types of problems may be occuring which cause your solenoid to fail to work properly.
As a result, we're going to examine a large number of different situations to give you a better idea of what to expect.
At the end of this article, we'll include a few simple fixes which can make it easier for you to not only diagnose what is wrong with your cart but get it operating smoothly again as well.
1. Solenoid Cable and Coil Damage Issues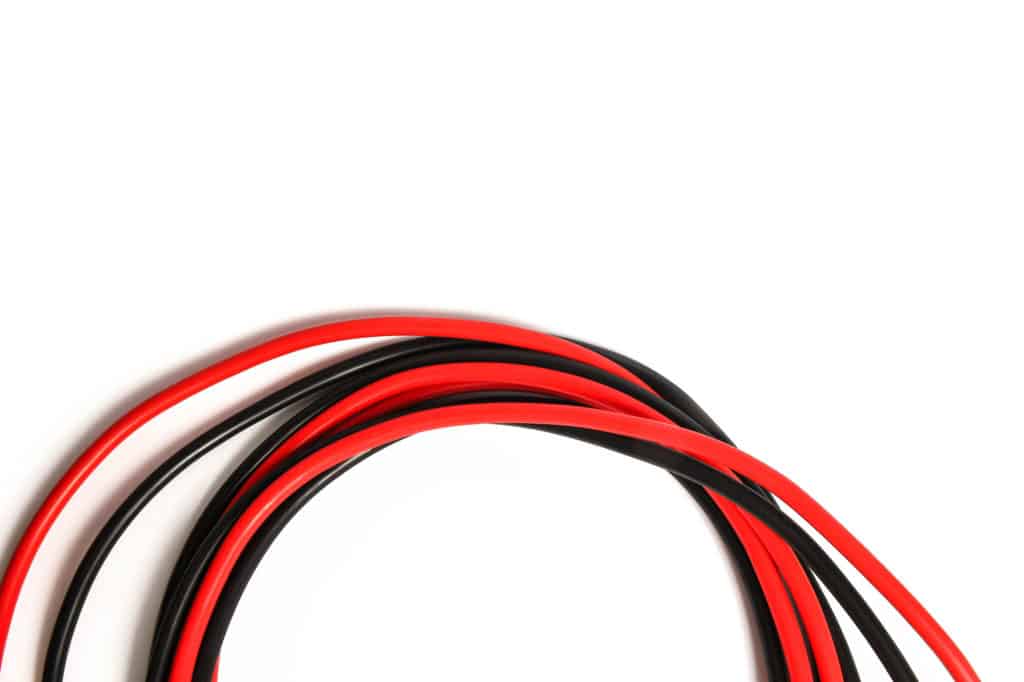 As we mentioned previously, the solenoid is often the most common cause of a click in a Club Car golf cart.
It's not necessarily that their solenoids are less durable or reliable than those of other manufacturers, as such.
It is just that there seem to be a few issues which plague them.
For example, the solenoid coils in many types of Club Car carts have a bad tendency to get damaged over time and leave a cart exposed.
In other cases, there are many problems that could also occur with the cables, such as a lack of connection or damage to the cable itself.
Most of the time, this happens on Club Car models if you take them out in heavy weather because the solenoid may be open to this problem.
In other cases, components within the Club Car model may break down, such as various wiring and gear elements that may cause issues.
Now, here's the bad news we know you aren't going to like very much: repairs to your solenoid coils are not possible.
When a solenoid coil goes out, it is totally done and cannot be patched or repaired in any way, though your cables may be easier to fix in this situation.
That said, it is often necessary to replace the solenoid completely when it goes out, which can be quite frustrating.
2. Dirt Accumulation Throughout the Battery Ports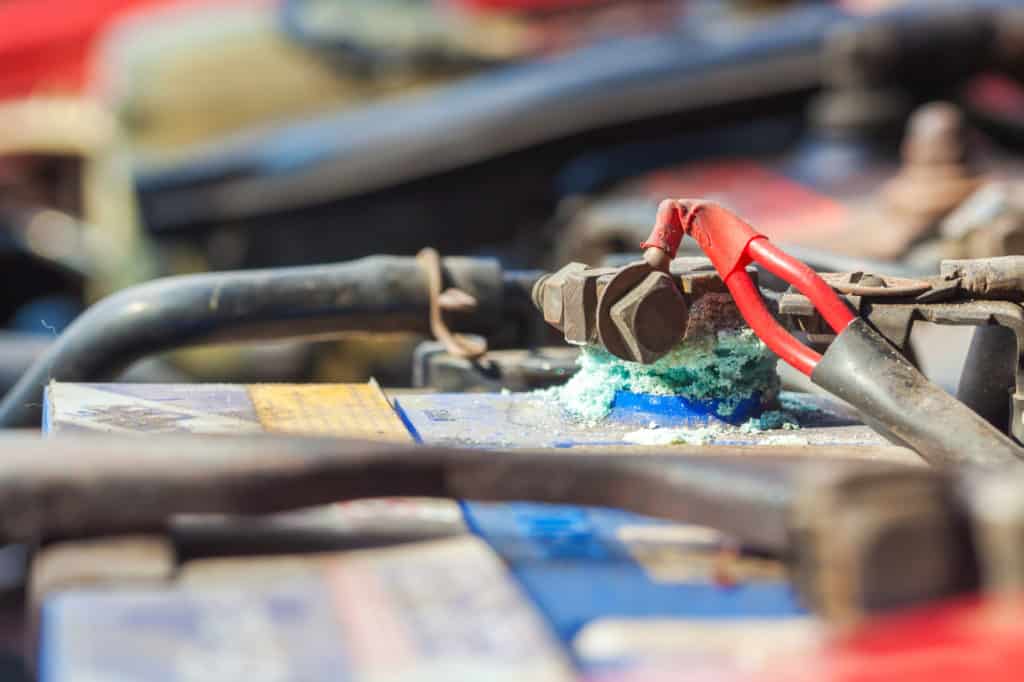 One of the most common and easy to fix reasons your golf cart may not move when you hear a click is dirt throughout the battery ports.
This issue is common among Club Car carts because of the construction of their battery, which is fairly open compared to others.
As a result, a large amount of dust may find its way into these battery compartments over the years, opening up a cart to failure.
Though dust may not seem like a big deal at first, enough of it may collect to cause sparking and other types of failures in the battery.
Dust may also cause stains which can spread across the surface of the battery and cause it to fail unexpectedly.
Though your battery may not be bad, per se, accumulation of dust may cause just enough issues to make it harder for your cart to turn over properly.
Thankfully, the fix for this problem is fairly simple.
Open up your cart's battery compartment and wipe down the surface with a cleaner.
The type of cleaner you use should be non-acidic to prevent wearing away the plastic of the cover or causing battery damage.
Wipe on the cleaner with a cloth rag and pay attention to various areas of the battery which may be hard to reach, such as underneath it.
Dry off the battery, return the case to its proper position, and move on to check other issues listed here.
3. Resistant Coil Damage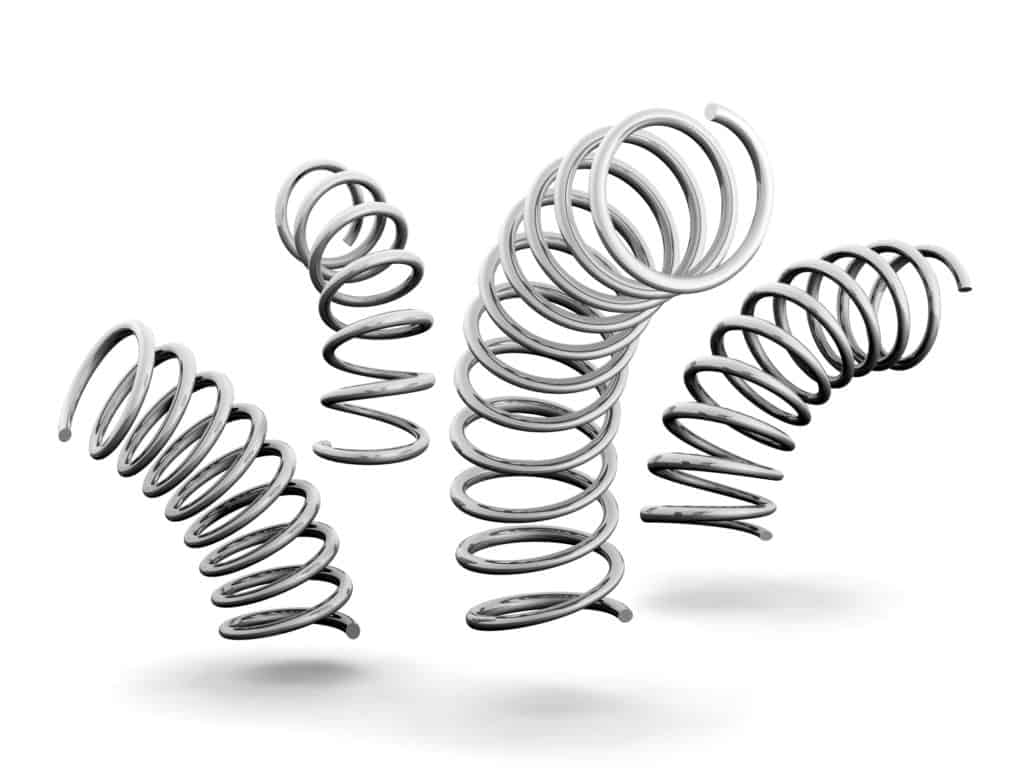 The resistance coil is part of the resistant valve system which helps to balance your cart and keep it moving smoothly.
However, the coils on the cart can end up getting damaged over time and fail to provide the proper amount of resistance.
When this happens, your cart is going to click many times but will fail to turn over, leaving you in a very difficult situation because fixing this issue is not easy.
Typically, you're going to have to open up the cart and find the resistance valves—check your Club Car manual for these details—and flip the key.
Watch the resistance valves as you turn the key.
They should react to it turning, and if they do not, something is wrong.
Most of the time, you're going to have to replace these valves with entirely new ones, as they cannot be repaired on their own.
If you find that your resistance coils and valves work but your cart still doesn't start, you may still want to replace them.
There's a good chance that damage to various operating elements of the coil and valves have caused them to fail to operate.
This type of damage typically focuses on areas of the part which may be hard to reach or access, such as inside the valve, meaning replacement is necessary without completely replacing the part.
4. Starter Failure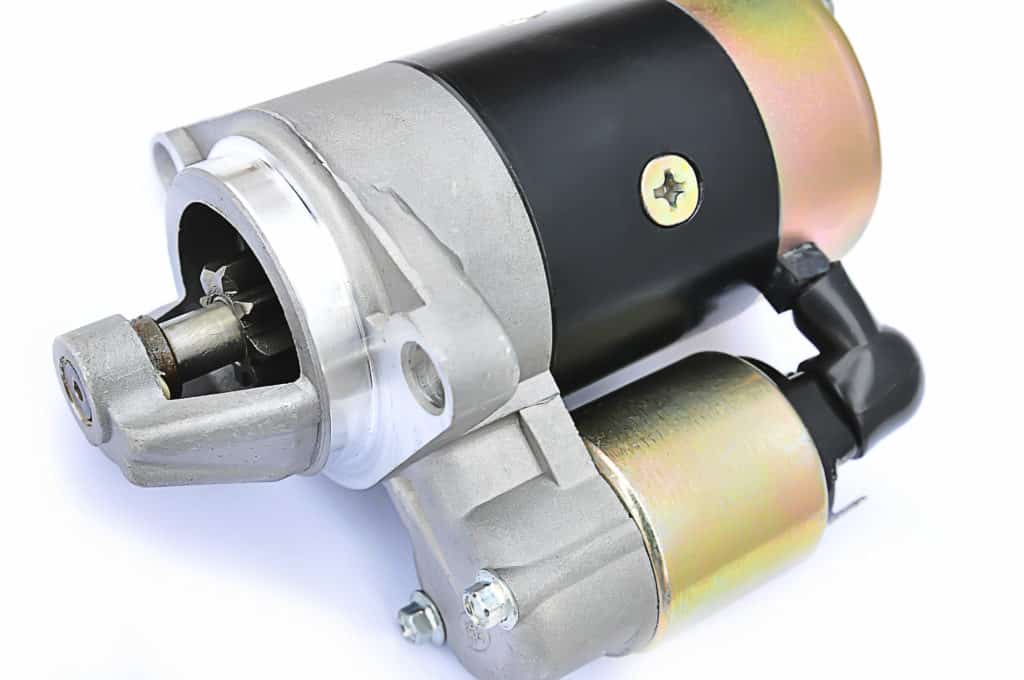 The starter is a critical part of just about any golf cart, whether electrical or gasoline, because it provides the spark needed to get your cart going.
When the starter fails, though, your cart will definitely "click" when you turn the key, but no power will go to your engine because the starter is failing to send the necessary spark.
Unfortunately, there isn't much you can do to fix your starter if it starts going bad because a failure is typically a part-wide issue.
There aren't many individual elements you can repair or replace, such as various types of wires or gears.
This means that you're going to need a replacement starter.
Thankfully, this part shouldn't cost too much money for your cart and is usually easy to install on most carts.
5. Burned Out Engine Brushes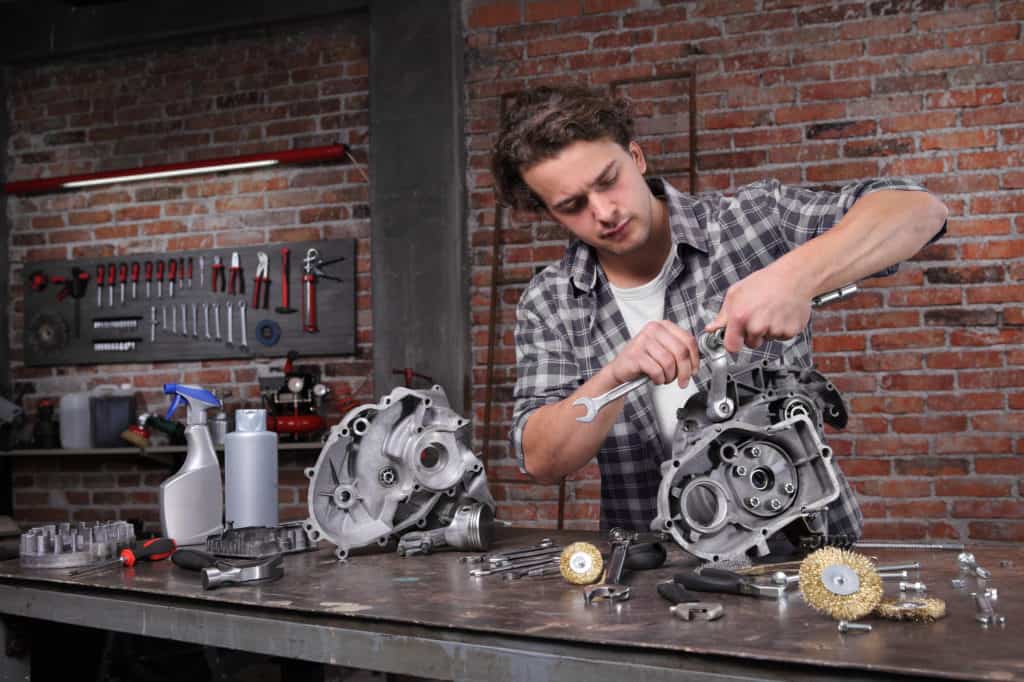 The brushes in your cart's engine are deep within the motor and often burn out before any other type of issues occur.
As a result, you can have a relatively new Club Car cart which fails to turn over because its brushes have failed on it.
This concern is one that you see most often in a Club Car, as their engines have a large number of different brushes that are prone to certain types of failure if you don't keep your cart in great shape.
Thankfully, fixing this problem is relatively easy if you know how to find your brushes in your engine and how to replace them.
Order replacement brushes from Club Car and have them shipped to your home or buy them from a dealer near you.
Now, use a screwdriver and wrench to properly remove the brushes from the engine, setting aside the old ones, and screw the new ones into place properly.
Your engine may turn over when you turn the key at this point, but make sure to seal the engine back up before you try to avoid any damage.
6. Voltage Control Issues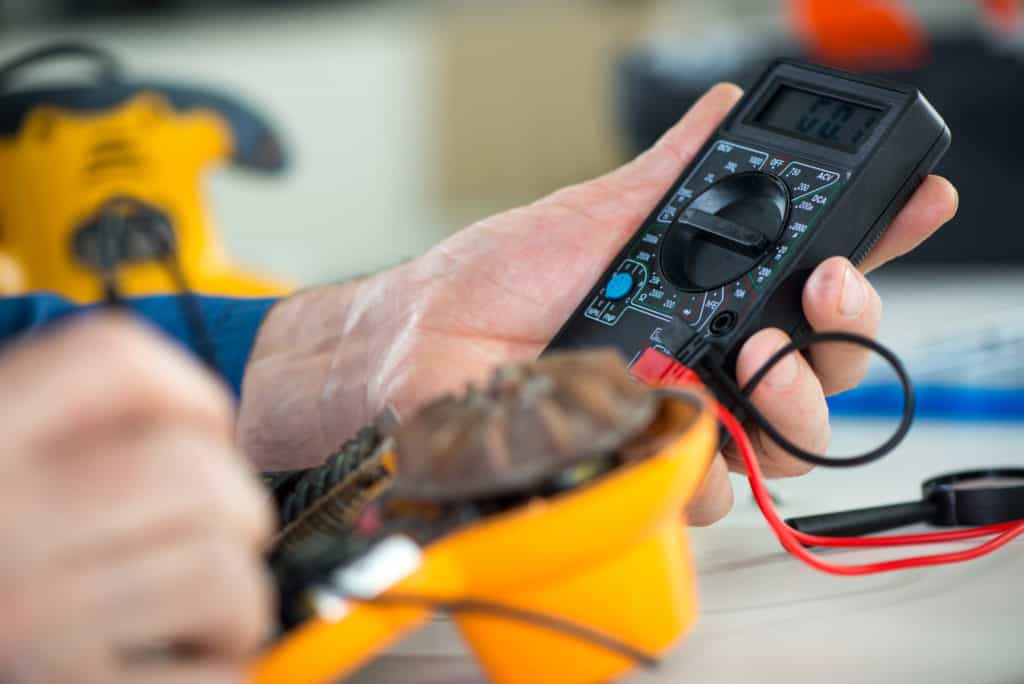 Voltage control is a much more complex process in your Club Car battery than you may realize, especially in electrical models.
Without proper voltage in your cart's starter, there's a good chance that it will "click" as if it wants to start but fail to move.
This issue is common with many cart owners and is frustrating because it often requires quite a few different fixes to properly repair for your cart's needs.
For instance, if your battery is burned out, there's a good chance your cart will click but won't turn over.
This problem occurs if your battery has been overcharged or damaged in ways which cause it to fail to hold a charge.
Try to charge the battery to its full capacity and then turn on your cart again.
If it does not start, your cart's battery is likely to blame and will need to be properly replaced with a new one.
However, there are many other issues that may cause problems with your voltage and make your solenoid fail.
For example, you may have a large number of problems with your starter which include malfunctions inside of its interior that make it fail to accept voltage properly.
The best way to gauge these issues is to run a voltage test throughout every component and to replace any that are damaged.
Fixing These Issues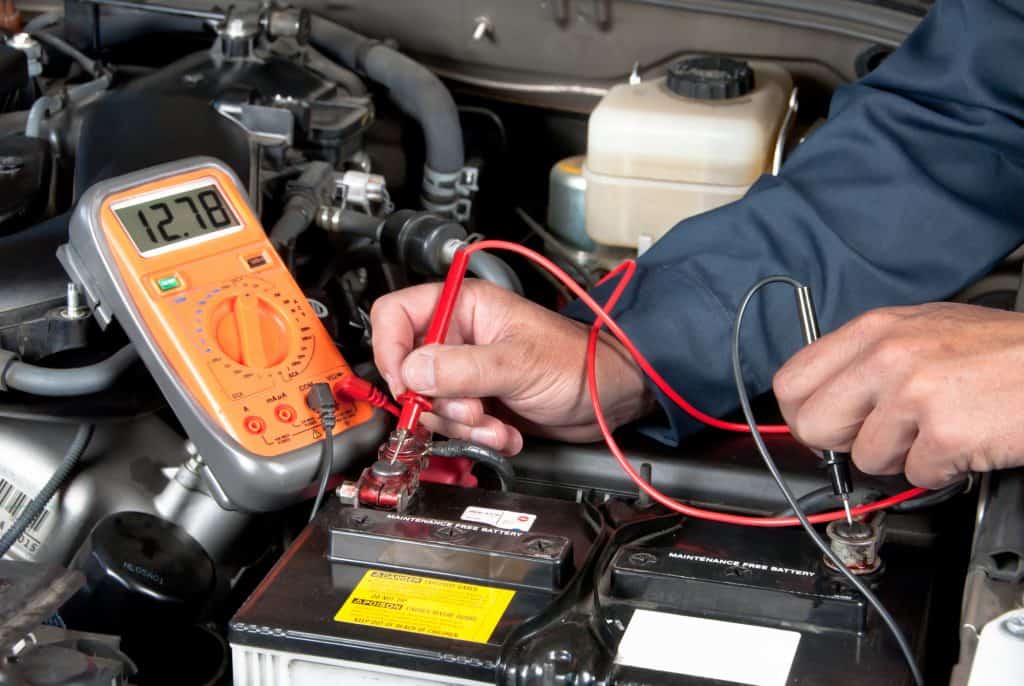 If you believe your Club Car is suffering from any of these issues and the repair steps above didn't work and you can't figure out how to fix them, there are a few steps you can take.
The most obvious is to take your Club Car cart to a high-quality repair shop and have them fix it up for you using professional-grade diagnostic tools and repair steps.
Most of the time, we suggest this option because it ensures you don't run into any operational issues with your cart.
However, we understand that not everybody can afford that type of repair or that they may want to do it on their own.
As a result, it is critical to understand the ways you can diagnose or fix these problems to ensure that your cart runs smoothly.
The following steps are among the most common and easiest to perform and should ensure that your cart has little difficulty starting:
Check the MCOR connection on your cart—this part is common to all Club Car models and connects your wiring and your electrical system up in a smooth and efficient way.
Reconnect or tighten any wires on your MCOR connection which may have worked loose—doing so may be enough to get your cart to start turning over.
Look for any damage to wires on your MCOR connection—this damage can occur over time and may cause your cart to fail to turn over. Replace any damaged components or wires.
Examine your controller for a 16-pin connector which runs back towards your engine—unplug this controller and check for signals from your throttle with a voltmeter.
Read the signals on the voltmeter to see if they are at the proper voltage—usually around 12 volts or so—as the cart may not start if they are too high or too low on your cart.
Inspect the connector as well, to make sure it has the proper number of undamaged pins—replace it with a proper model if you find that it is too damaged.
Consider replacing your controller if your signals come out improperly—there's a good chance that they might be the cause of the issues your cart is experiencing.
Recharge the battery to its full capacity and unhook it from your cart—sometimes, this process will reset your internal computer and make it easier for your cart to turn over.
Find your solenoid and track their cables and resistance coils—make sure they are properly connected and test them with a voltmeter to ensure they have the right charge.
Replace the solenoid cables or resistance coils if they are not operating properly—you can find replacements at just about any Club Car dealership or maintenance shop.
At this point, your cart should click and start without any difficulty.
If it does not, there is a more serious problem which must be addressed.
There's a good chance that your cart's engine is close to completely failing, and it may need to be replaced to get better results.
This situation is obviously quite frustrating and will put you back quite a bit of money—often, as much as thousands of dollars.
If you find that your cart's engine replacement is worth more than the cart itself, it may be time to invest in a new model.
There are often many types of used models you can find on the market which may provide many of the same benefits.
Also, don't forget that it is critical to pay attention to other elements of your cart to ensure it runs smoothly, such as the battery strength and its charging capacity.