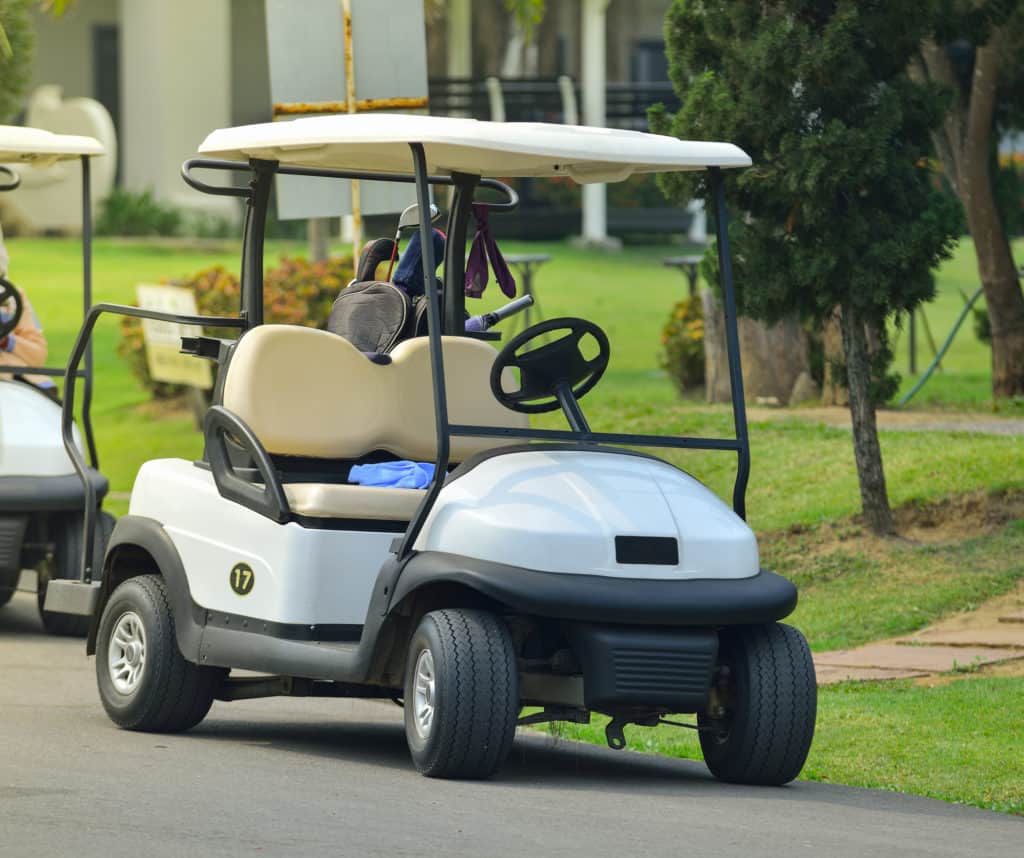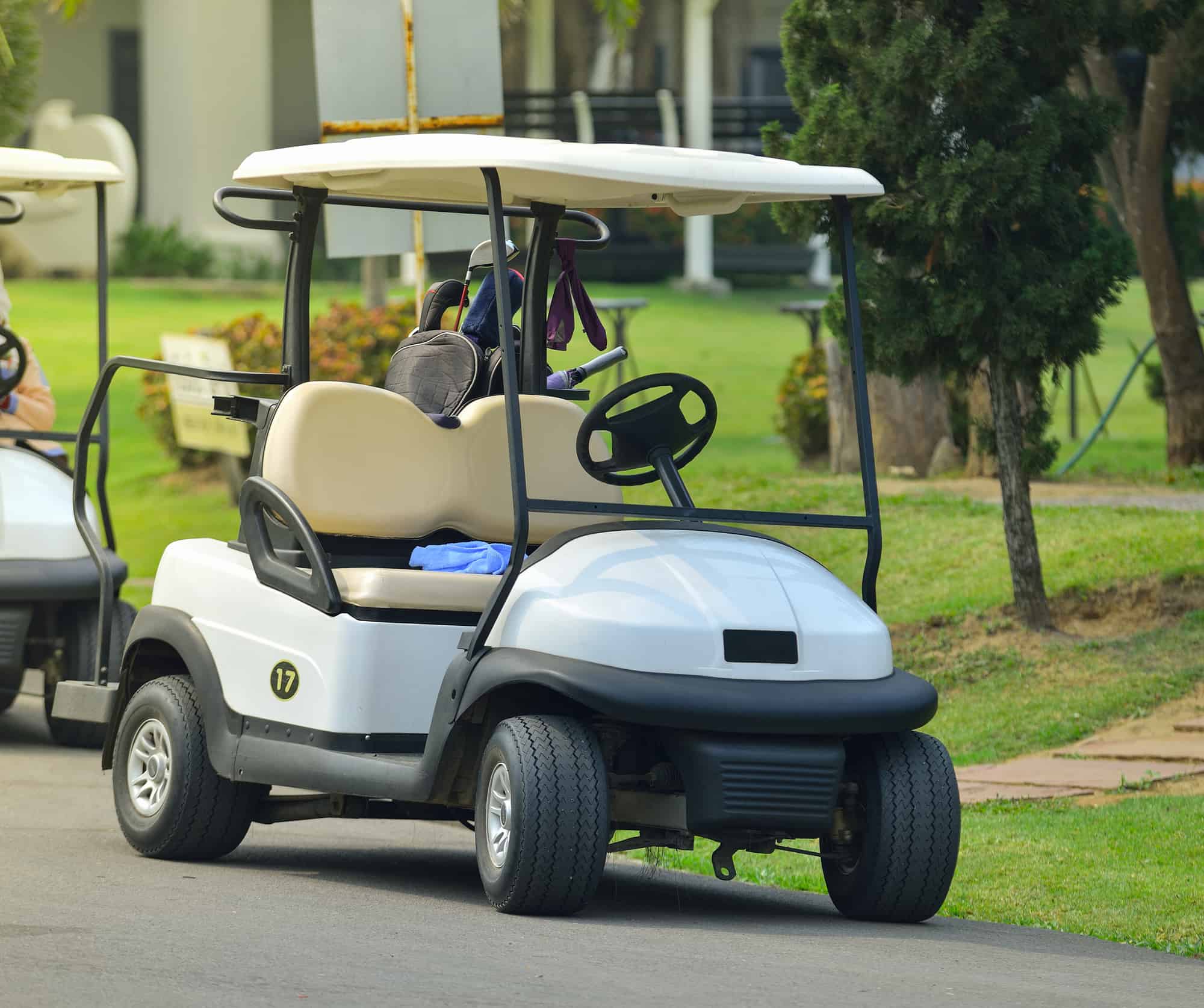 Having the proper golf cart mirrors is not a want; it is more of a need.
To drive a cart safely, you need to have the proper visibility.
Without mirrors, it is impossible to see what is going on behind you.
Just as when you drive your car and check your mirrors, you need to do the same with the golf cart.
Luckily, golf cart mirrors are not costly accessories.
However, there are many to choose from.
In this guide, we will break down for you our top ten best golf cart mirrors.

Top 10 Best Golf Cart Mirrors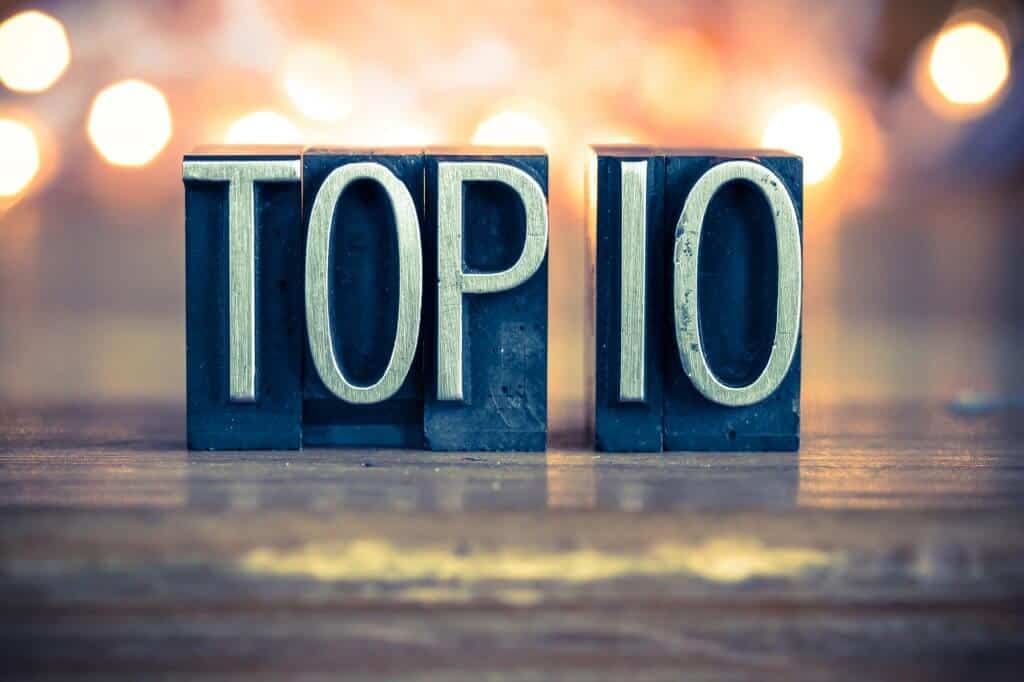 1. 10L0L Golf Cart Rear View Mirror Fits EZGO Club Car Yamaha- Extra Wide Panoramic
The most important part of being a golf cart owner is driving it safely.
Putting yourself, your family, or any stranger in danger just because your golf cart is not equipped correctly is not acceptable.
The 10LOL Golf Cart Rear View Mirror is a great way to make sure you know what is going on behind you as you move forward.
This is a 16.5 inch extra wide panoramic golf cart mirror.
This 10LOL mirror has a curved design so that you can see everything behind you.
If you are worried about installing this mirror yourself, don't be.
You can have this 10LOL Golf Cart Rear View Mirror installed in a matter of minutes.
The mirror comes equipped with two self-tapping screws to help make sure it stays stable and straight.
Not all golf carts come with this extra-wide rearview mirror.
The reason we like this design is that you can see what is going on behind both your left and right shoulder.
Pros
Excellent visibility
Fair pricing for the quality
Easy to install
Cons
The long term quality is not very high
2. BETOOLL HW9008 Golf Cart Folding Side View Mirrors for Club Car, EZGO, Yamaha, Star, Zone Carts
Along with a rearview mirror, it is essential to have the proper side mirrors as well.
If you are taking your golf cart on the road, you will have traffic trying to pass you.
Sometimes the rearview mirror will not give enough visibility, and you will need the side view.
The Betooll set comes as a pair of two folding side-view mirrors.
The bolts needed to hang these on your cart are included with the set.
The mirrors are 5 x 7 inches.
The mirror is a plastic construction that will help to make sure this stays in great shape for years to come.
Just like your car's side-view mirrors, the Betooll will fold back when it is hit instead of snapping off.
If you feel as though you have had a blind spot while operating your cart, you can eliminate that problem today with the Betooll.
Pros
Fair price
Includes both mirrors and mounting hardware
Easy to install
Universal fit
Cons
3. 10L0L 3 Piece Golf Cart View Mirrors Set, 16.5″ Wide Rear View Mirrors and 2 Side View Mirrors for Cub Car Ezgo Yamaha, Golf Cart Accessories
If you are looking for a set of mirrors that includes the rearview and the side, the 10LOL set is another excellent option.
This is a universal fitting mirror that is going to come with the mounting hardware that you need.
The rearview mirror is not just a small rectangle.
The rearview gives you an extra-wide panoramic view of what is going on behind you.
You will get a full view behind your left and right shoulder.
The side mirrors are folding so you can adjust them and also make sure they are out of the way when you are parked in a tight spot.
The mirrors are made from real glass, and they are not a plastic sticker that is eventually going to fall off on you.
The 10LOL comes with a 60-day money-back guarantee in case you are not happy with the quality.
The pricing is quite fair, considering you have everything here in the one set.
If you buy these mirrors separately, it will cost you more.
Pros
Value set
Comes with rearview and side view
Rearview gives panoramic views
Cons
Need to make sure you have clearance to mount the extra-wide rear view
4. 10L0L Golf Cart Rear View Mirror Fits EZGO Club Car Yamaha-Standard Size
If you are looking for a simple and low priced standard rearview mirror, the 10LOL Golf Cart could do the trick.
Out top choice is the panoramic rearview mirror from 10LOL because of the visibility.
However, some golf carts don't have the room to hand a large mirror like that.
This is a small but simple model that measures 9.5 by 7.5.
Make sure that you have a clear spot to mount this mirror before ordering.
The 10LOL Rearview will come with a metal mounting bracket that you will need to use for the install.
The long term quality of this mirror is not excellent, and it is prone to scratches if you are rough on it.
For the price, it's hard to beat from a safety standpoint.
Pros
Very low price
The small and simple model
Cons
Does not provide a wide range of visibility
The long term quality is not great
5. 5 Panel Mirror fits Golf Carts EZGO, CLUB CAR & PRECEDENT
Next on our list is the 5 Panel Mirror.
The 5 Panel is more of a traditional design.
You will get a full view behind you while using the 5 Panel Mirror.
This is a universal golf cart mirror so there should be no issues hanging this regardless of the cart you have.
The mounting bracket and hardware needed to hang the mirror will come with the package.
The size is going to be 34″ x2.75x 1.5.
If you don't have any obstructions in the front of your cart with other accessories this should easily fit.
The 5 Panel gives a bit of a different look than a panoramic review does.
Choose one that gives you the visibility you feel comfortable with to operate your cart safely.
Pros
Should fit most carts
Easy to install
Comes with hardware
Cons
5 panel gives a different view
6. Kemimoto Golf Cart Mirror, Universal Golf Cart Side Mirrors with LED Turn Signal Light Rearview Mirrors for Club Car Ezgo Yamaha
Are you one of those people that needs something a bit more fun and refreshing than a standard mirror?
If that is the case, the Kemimoto Golf Cart Mirror may be for you.
This is a set that contains only the side view mirrors.
If you are doing driving on the road and need to change lanes, you must signal your intentions.
These side mirrors come equipped with the ability to also notify your turn direction.
The mirrors are equipped with LED lights that run off the lights in your headlight.
Although this particular model will take a bit more installation than some other choices, you get great features as well.
All installation instructions are included.
If you don't feel comfortable with wiring, you can take this set to a local golf cart repair shop and have them help you install the mirrors.
As far as visibility, you can get a 150 degree rearview with these mirrors.
The way they hang allows you to adjust them with just a touch of your hand.
The mirrors fold in when you need to park in a tight spot, or you want to make sure they don't break in the garage.
Pros
Great visibility
Great features with LED lighting
Cons
Price is a little higher
Will require electrical work
7. ERKOON Golf Cart Rear View Mirror 16.5 Inch Extra Wide Panoramic Golf Cart Rear View Mirror Fit for EZGO, Yamaha, Club Car
The Erkoon Golf Cart Rear View Mirror is another extra-wide panoramic model.
One of the great things about the Erkoon is that it comes with the mounting hardware and easy to read directions.
The quality of this mirror is decent, and the pricing is very fair.
This package only comes with the rearview mirror, so if you need the sides, you will need to do a bit of additional shopping.
The mirror face on the Erkoon is curved to help give you a complete view behind you.
Although this is considered to be a universal fitting option, you must do some measurements before purchasing.
If you have the correct area on your cart to hang this and the measurements are right, this is a simple and efficient model.
Pros
Should be a universal fit
Easy to install, all hardware provided
Cons
Sometimes vibrates while driving
8. BETOOLL 16.5″ Wide Rear View Convex Golf Cart Mirror for EZ Go, Club Car, Yamaha
The Betooll Wide Rear View Mirror is an excellent design and a bit different than the others we have reviewed.
This is not an extra full full-length mirror or a five-panel.
The Betooll is a sort of mix between a standard review and the wide panel.
You will most likely be installing this on the plastic part of your roof.
If you are not comfortable drilling holes in the roof, you may want to choose another model.
The Betooll features a convex lens to help give you a 180-degree panoramic lens.
We like the quality on the Betool, and although it is sometimes priced a bit higher, it may be worth it in the long run.
The tempered glass is high quality, and the bracket is made from iron that should hold up for quite some time.
Pros
Good quality product
Easy to install
Cons
May need to drill through the roof of the cart to hang
9. 3G Universal 5″ Chrome Convex Golf Cart Mirror fits Club Car, EZGO, Yamaha
If you happen to have a rearview mirror and you just need a bit of visibility from a side view, the 3G is a great choice.
This is considered to be a blind spot mirror.
It is a small circle and can be put on golf carts and even trucks or buses.
You can purchase two of these and use them as a side view, but this set comes with just one.
The most important thing to remember about the 3G universal is that it does not come with hardware.
You will need to figure out your plan as to how to mount this mirror before ordering.
It will not be a complicated process, but the fact that it is sold without hardware is a bit of a downside.
Pros
Useful if you have a blind spot
Universal fit
Cons
Does not come with mounting hardware
Only comes as a set of one
10. Huskey 5 Panel Universal Wink Glass Mirrors Fits EZGO, Club Car and Yamaha Golf Carts
Last on our list is the Huskey 5 Panel Universal Wink Glass Mirror.
This is a traditional golf cart rear view mirror design.
Huskey makes a high-quality product that they charge a bit more for.
You will get the mounting hardware when you purchase this unit.
It should only take a few minutes to get this installed.
The only reason this ends up at the bottom of our list is that it is the older style model and tends to rattle a bit.
If you want something that functions and is made from high-quality parts, the Huskey is not a wrong choice.
Pros
Easy to install
Made from High-quality parts
Cons
Expensive
Older style design
Final Thoughts
Choosing a golf cart mirror can be difficult because of all the options on the market.
If you do not currently have any rearview mirrors on the cart, you should look into a package set that will save you some money.
Always inspect your cart and consider the dimensions before ordering a mirror.
Lastly, remember that not all mirrors are going to come with the necessary mounting hardware.