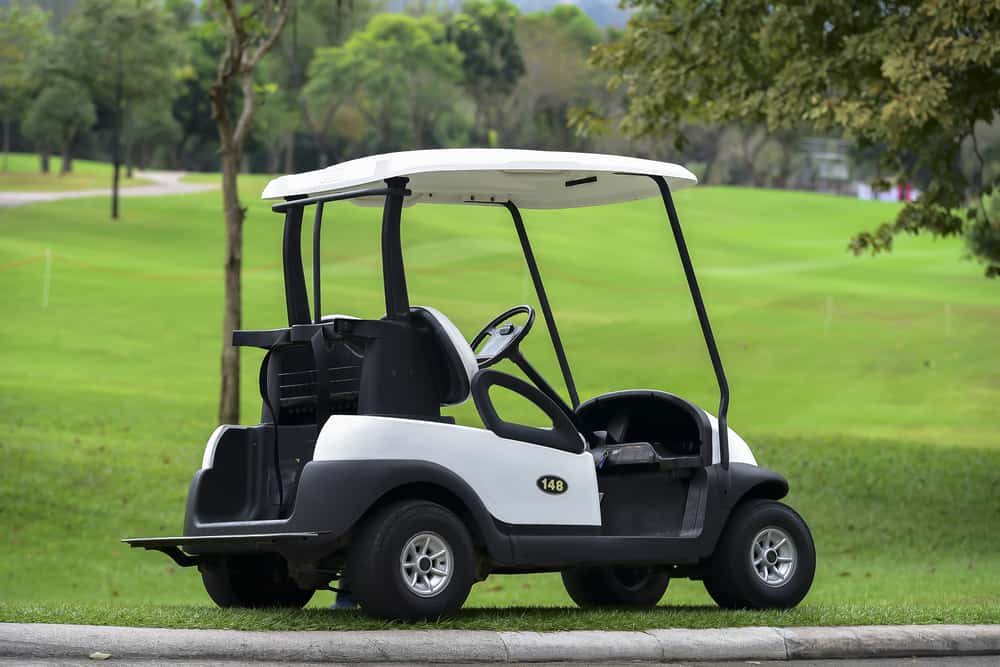 As the popularity of golf carts continues to rise, more and more people are opting to buy used ones instead of new.
With the cost of a brand new golf cart averaging around $5,000, it's no surprise that many individuals are looking for a more affordable option.
However, before making any purchase, there are several important factors to consider.
Here are 10 things to look for when buying a used golf cart.

10 Things To Look For When Buying A Used Golf Cart
1. Battery Condition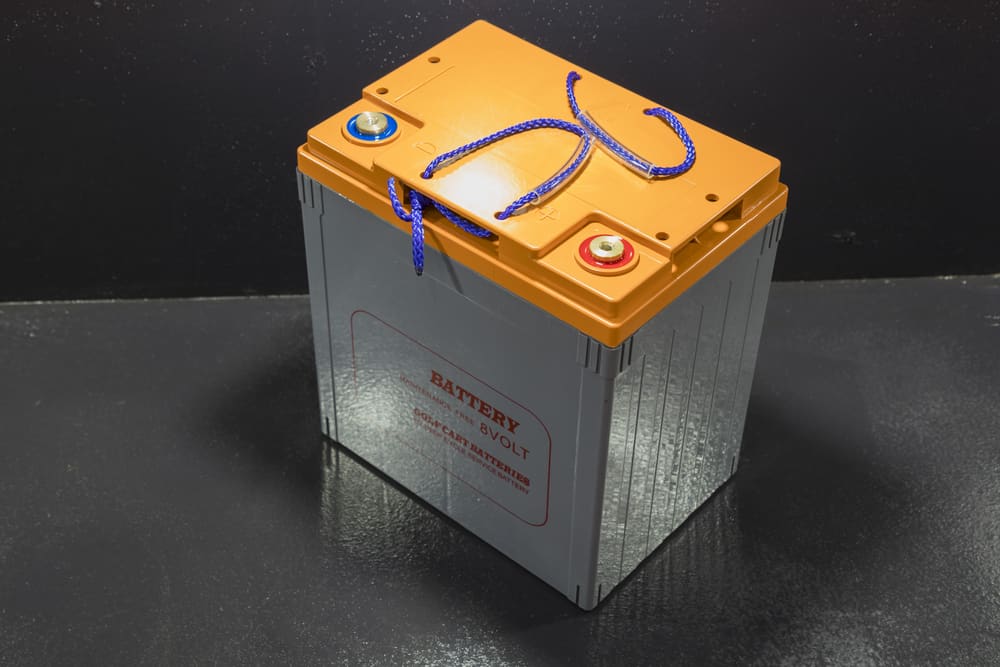 This is the heart of any electric golf cart.
Check the age and condition of the batteries, as replacing them can be a significant expense.
Most batteries last about 4-6 years, depending on usage and maintenance.
Look for any signs of corrosion or leaks.
Remember, a well-maintained battery not only ensures the longevity of your cart but also saves you from future costs.
2. Tire Condition
Just as with any vehicle, the condition of the tires is crucial.
Examine the tread depth and look for any signs of wear or damage.
Uneven wear can be a sign of alignment issues, which could potentially lead to larger, more expensive problems down the road.
In addition, make sure the tires are properly inflated.
Under-inflated or over-inflated tires can negatively affect the ride and handling of the golf cart.
Remember, replacing all four tires can be costly, so it's important to factor this into your buying decision.
3. Frame Condition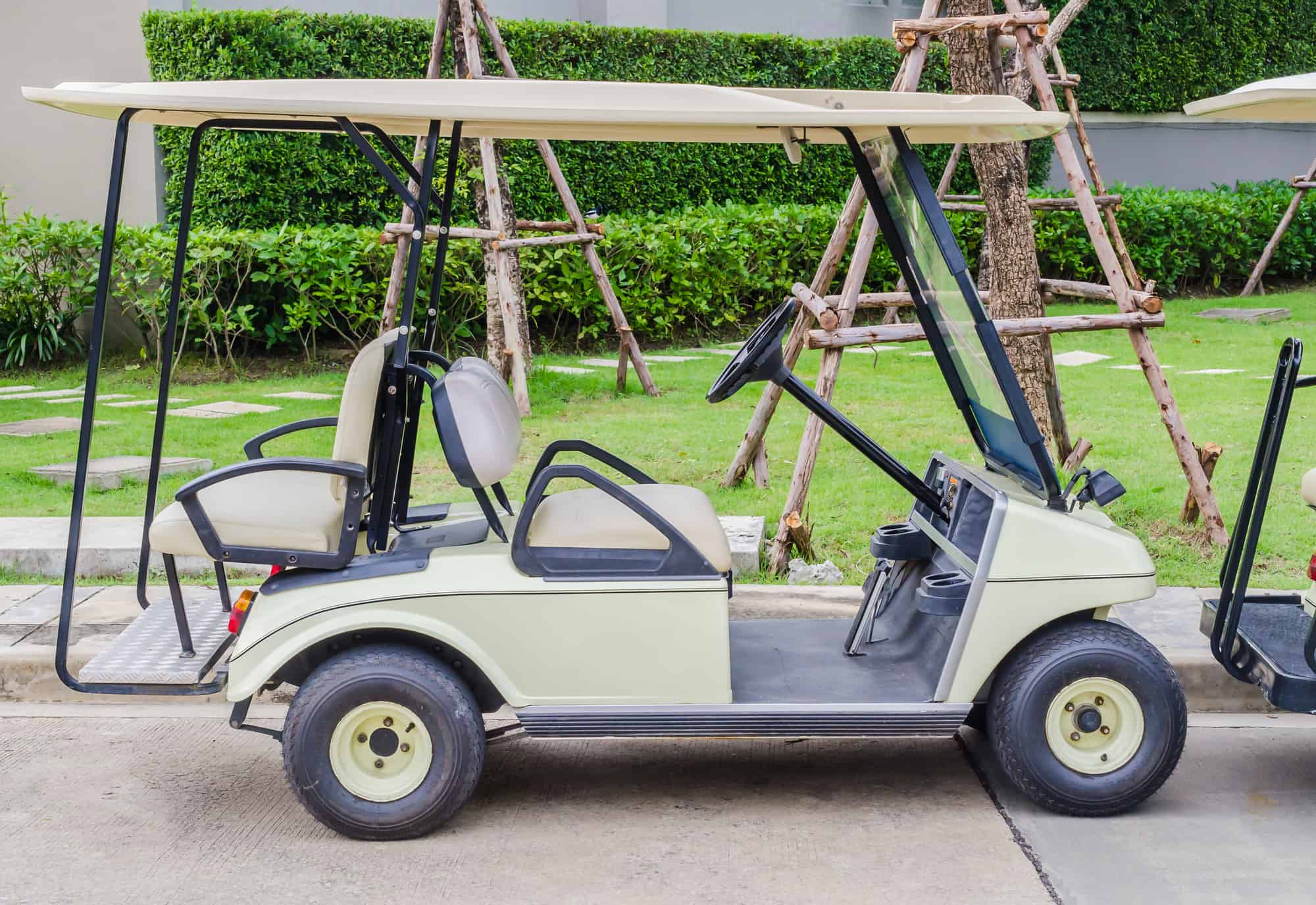 The structural integrity of a golf cart hinges on its frame.
Focus on the quality and condition of the frame, especially in regions where rust and corrosion are common.
A rusted frame may compromise the safety and lifespan of the golf cart.
Additionally, check the body for any visible signs of damage or repair.
Scratches, dents, or mismatched paint could indicate past accidents or poor maintenance.
When purchasing a used golf cart, it is essential to ensure the frame is in excellent condition to avoid additional repair costs in the future.
4. Seat Condition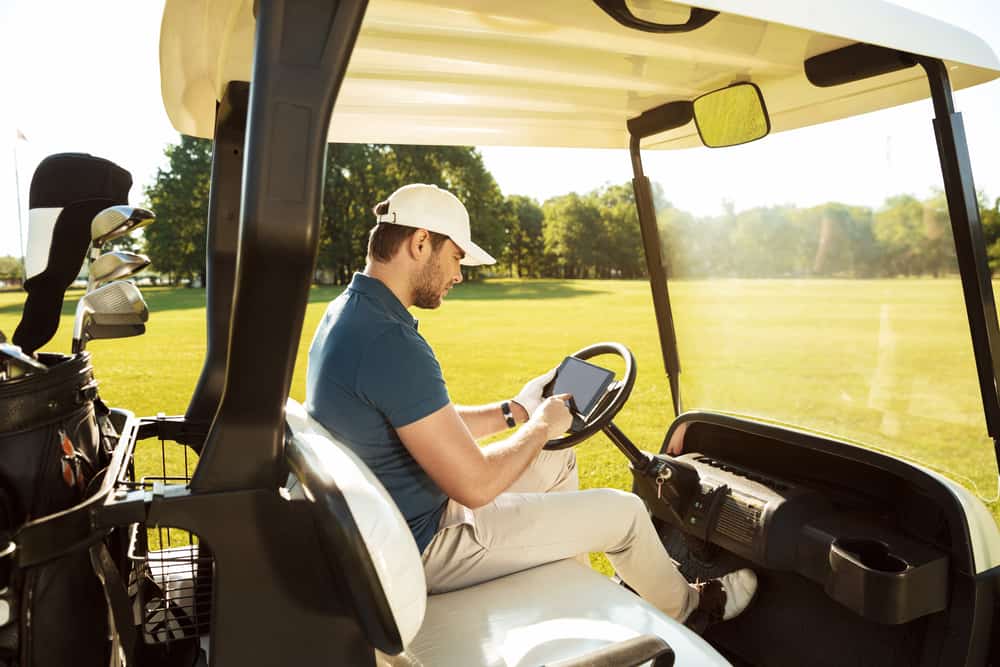 Comfort is key when it comes to golf carts, and well-maintained seats contribute significantly to this comfort.
Inspect the condition of the seats—look for any signs of wear, tear, or fading.
Cracked or torn material can be uncomfortable and might need replacement, which could add to your costs.
Additionally, if you plan to use your golf cart for extended periods, consider the comfort level of the seats.
Some used golf carts may have hard plastic seats, while others may have padded seats.
Your choice will depend on your comfort requirements and budget.
5. Operational History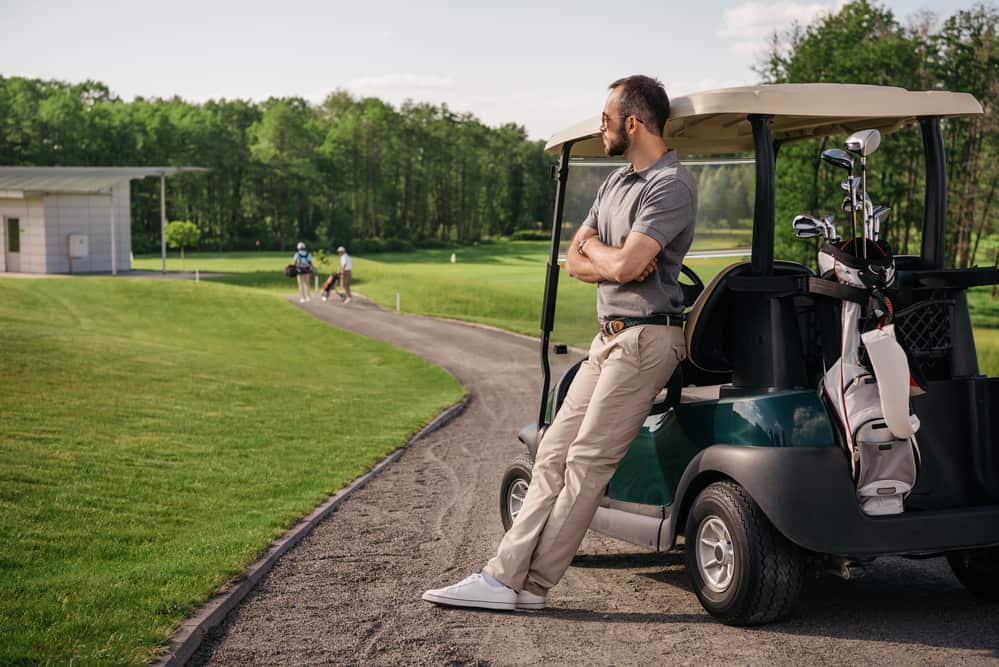 Before purchasing a used golf cart, it's important to understand its operational history.
This includes knowing how often it was used, in what conditions it was operated, and whether it was maintained properly.
Asking the seller for maintenance records can provide valuable insights into the cart's previous usage.
If records are not available, consider seeking a professional inspection.
Remember, a golf cart that has been used heavily or improperly maintained may require more frequent and costly repairs.
If you can, try to purchase from a source that can provide a well-documented history of maintenance and care.
This can save you from unwanted surprises in the future.
6. Performance And Test Drive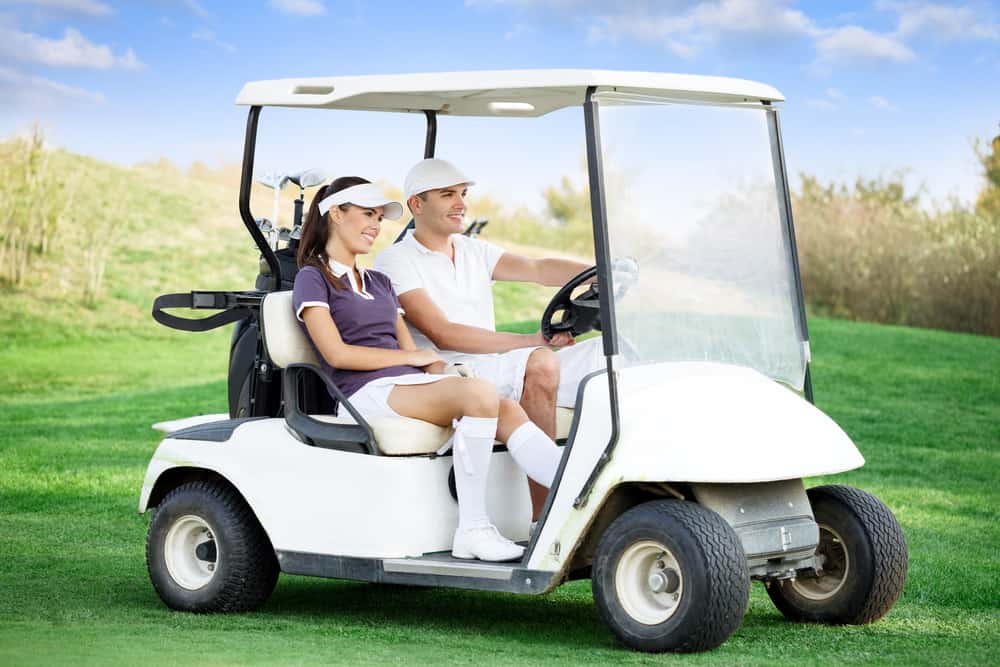 After inspecting the physical condition of the golf cart, it's vital to take it for a test drive.
This will help you gauge the performance of the cart and identify any underlying issues that may not be externally visible.
Pay attention to how the cart accelerates, how smooth the ride is, whether the brakes are responsive, and if the steering is straight.
Listen for any unusual noises and observe if the cart is struggling on inclines.
If possible, test drive the cart on a variety of surfaces and terrains.
Keep in mind that any performance issues could indicate potential problems that may require further inspection or repairs.
7. Suspension And Alignment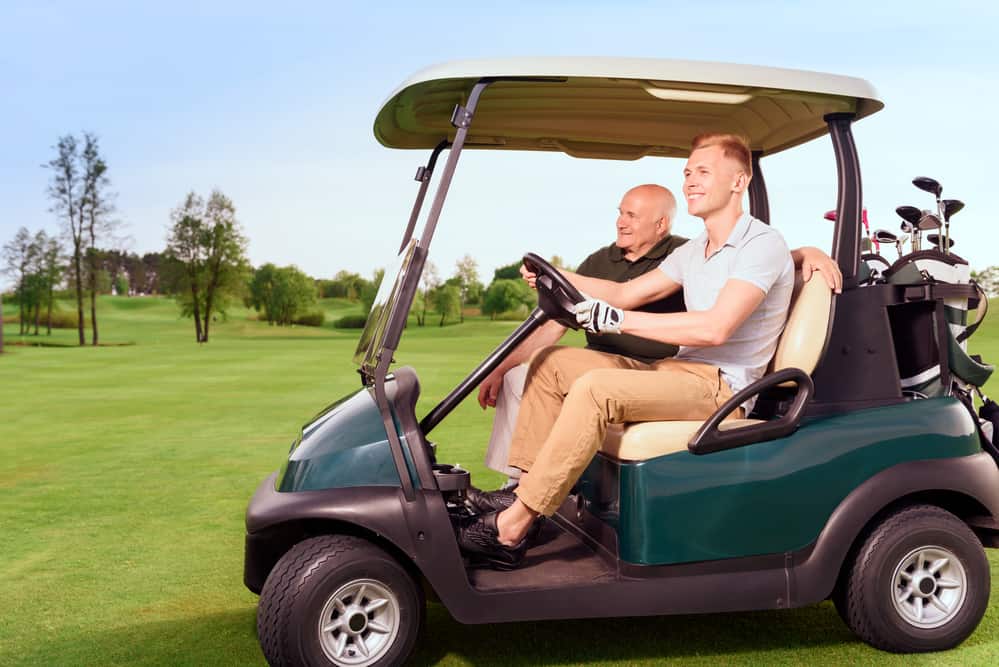 Similar to conventional vehicles, the suspension and alignment of a golf cart significantly impact its ride and handling.
Look over the suspension components for any signs of excessive wear or damage.
During your test drive, pay attention to whether the ride is unusually bumpy or rough, which could indicate worn-out shocks or springs.
In addition to this, check the alignment of the golf cart by observing if it drifts to one side when you're driving straight.
Misalignment can cause increased tire wear and an undesired pull to one direction, which can be both annoying and potentially dangerous.
It's always wise to get these aspects thoroughly checked and repaired if necessary before making your purchase.
8. Accessories And Customizations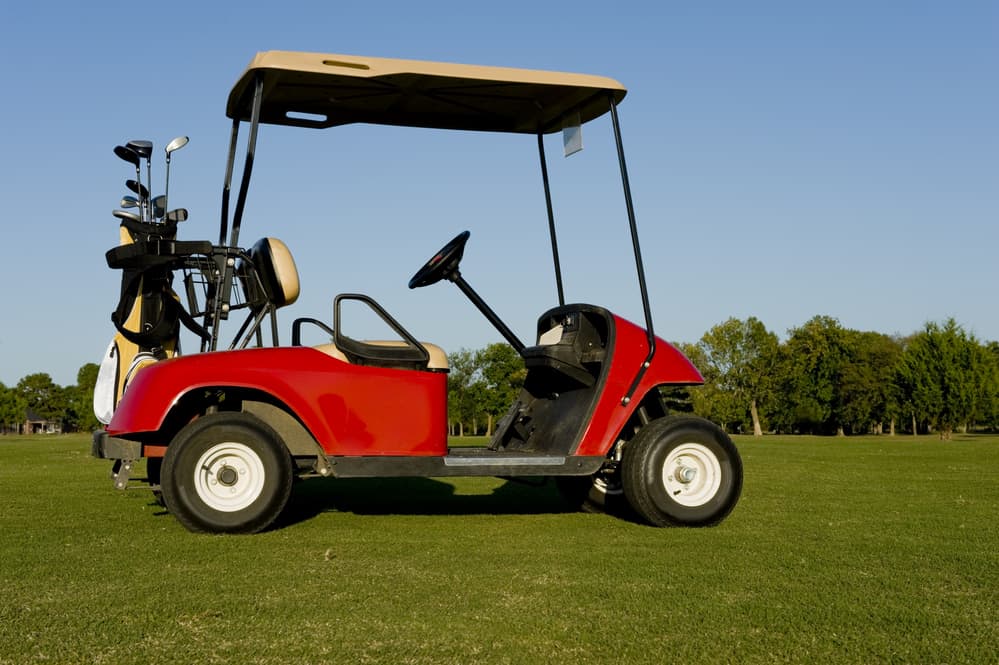 Used golf carts often come with various accessories and customizations, such as windshields, mirrors, lights, seat covers, lift kits, and even entertainment systems.
While these can enhance the comfort and functionality of the golf cart, they can also add to its price.
So, evaluate whether these extras are necessary for your needs and if they are worth the additional cost.
Also, assess the condition and quality of these accessories, as replacing them could be expensive.
Remember, while some features might seem attractive, they might not add value if you don't have a specific use for them.
It's always better to focus on the essential features and the overall condition of the cart rather than being swayed by extras.
9. Warranty And After-Sales Service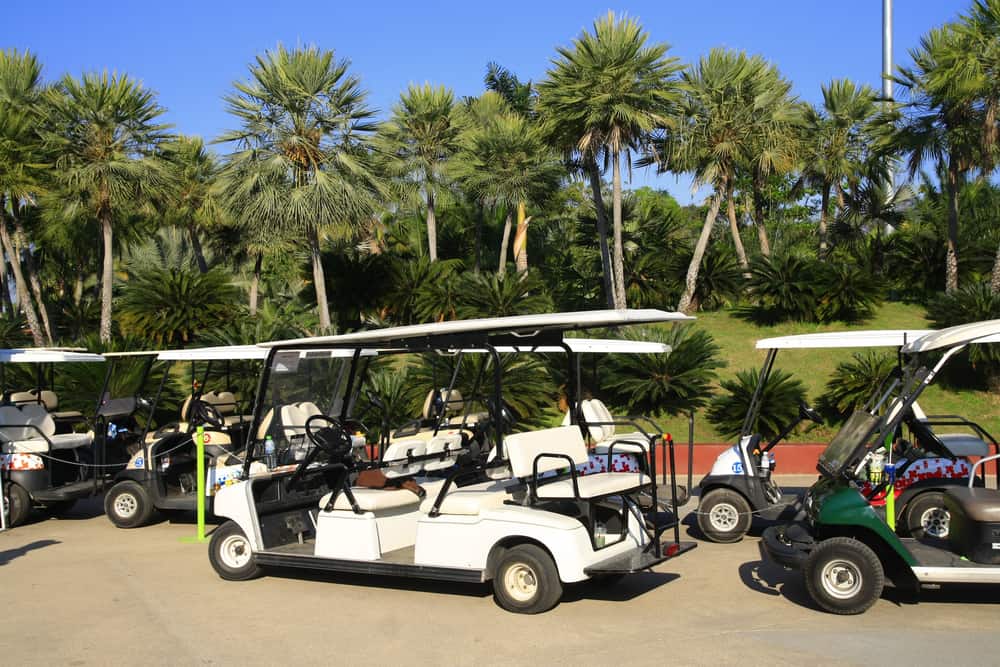 While buying a used golf cart, it's beneficial to check if there's any kind of warranty or after-sales service offered by the seller.
A warranty can safeguard you from unforeseen repair costs, particularly in the initial period of usage.
After-sales service, on the other hand, ensures that you have expert help at hand in case of any issues or queries.
If you are purchasing through a dealer, they might offer a limited warranty or maintenance services.
Private sellers, however, may not provide these benefits.
Remember, having a warranty or after-sales support can significantly enhance your golf cart ownership experience.
10. Price And Value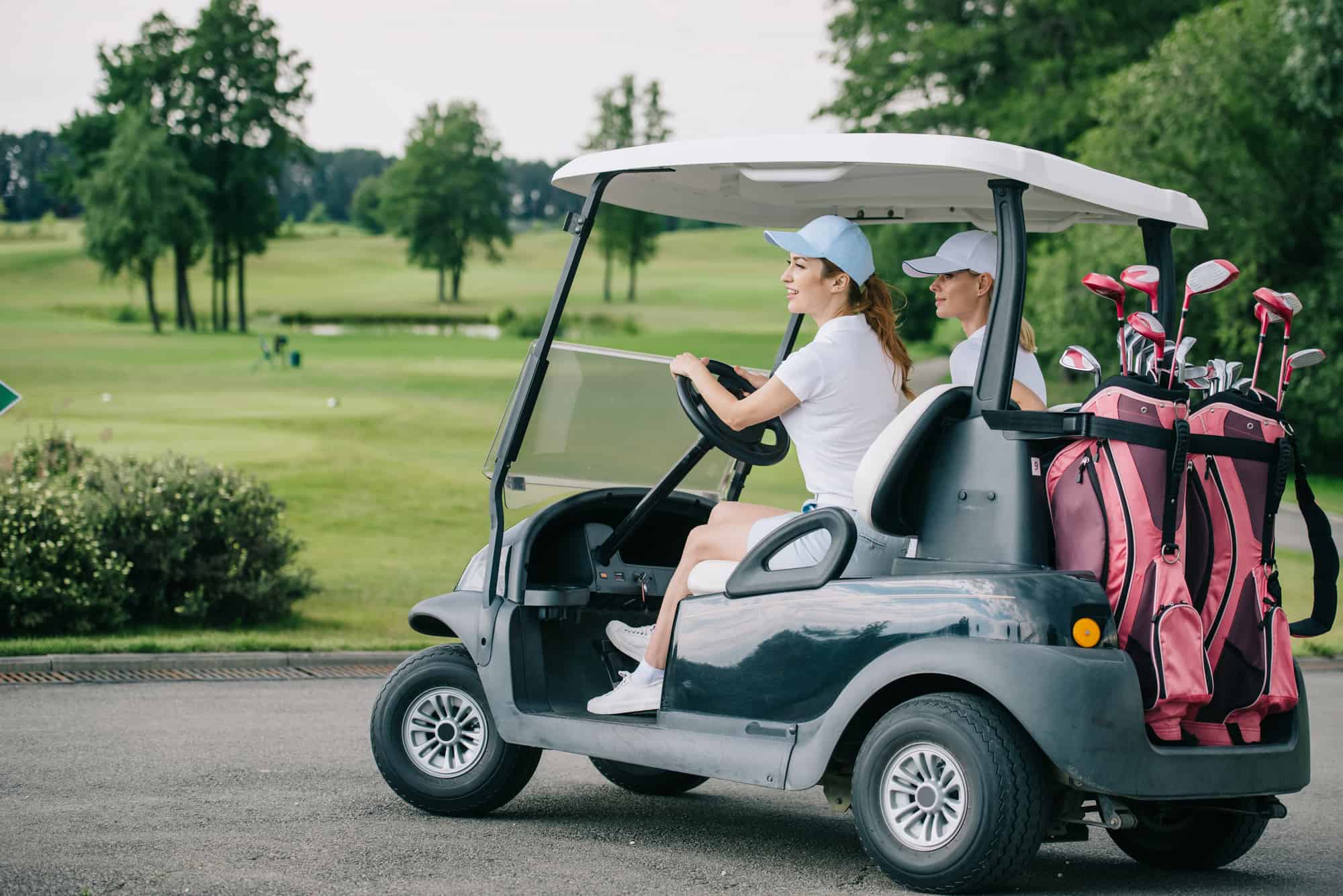 Lastly, consider the price and whether it reflects the value you are getting.
When assessing the value, take into account the age of the golf cart, its condition, the brand, the battery's condition, and any included extras.
Research comparable models and their prices to ensure you're not overpaying.
If the golf cart requires significant additional investment for repairs or replacement of parts, consider whether the total cost (purchase price + repair costs) aligns with the value of the cart.
Don't forget to negotiate – sellers often mark up the price expecting buyers to negotiate.
Ensure that the price you pay is commensurate with what you are getting in return.
Conclusion
Buying a used golf cart is a significant investment, and one must approach the process with careful consideration and diligent research.
Buying a used golf cart is an exercise in careful scrutiny and informed decision-making.
It involves evaluating different aspects, from the physical condition and performance of the cart to its price and value.
Remember, the goal is to find a cart that meets your needs and fits your budget without compromising on quality or incurring hefty maintenance costs.
While the task might seem daunting, a systematic approach – inspecting the cart, asking the right questions, comparing prices, and considering your specific requirements – can significantly simplify the process.
Ultimately, the key lies in due diligence and patience, enabling you to make a purchase that brings value, convenience, and enjoyment for years to come.