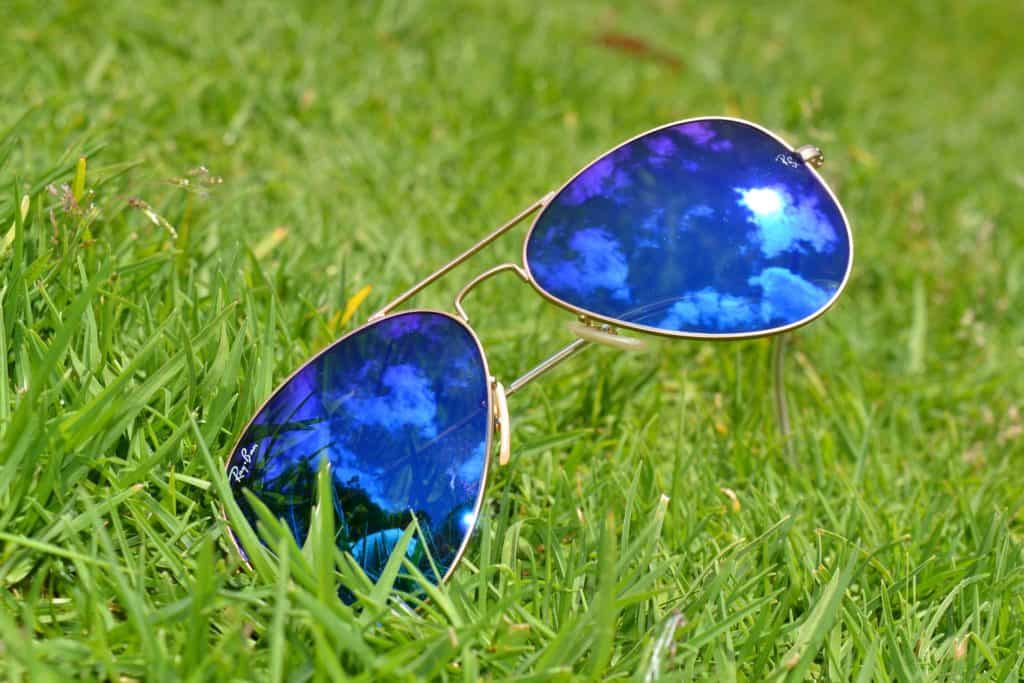 Golf sunglasses are usually priced very high, but they don't need to be.
There is lots of great technology out there that will help you see the ball and ensure your eyes stay protected without breaking the bank.
Here are ten options that we love for golf sunglasses available for less than $50.

Top 10 Best Golf Sunglasses Under $50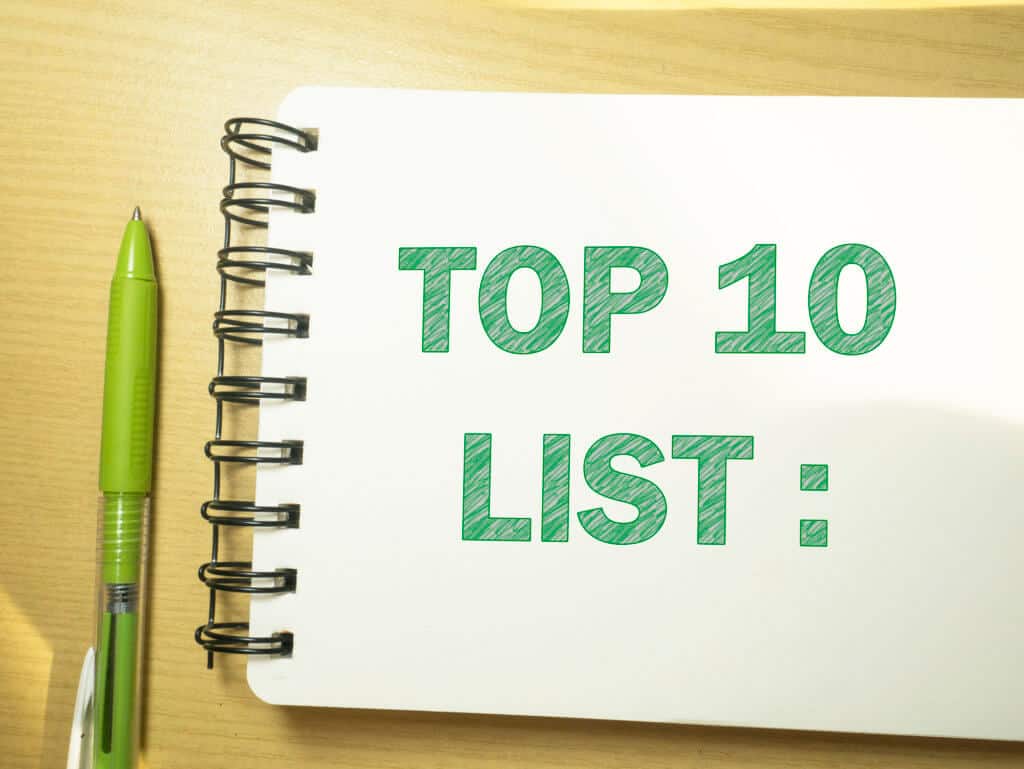 1. HULISLEM S1 Sport Polarized Sunglasses
No products found.
Key Features
Lightweight Frame
Polarized
UV 400 Mirror Flash Coating
When you look at the best sunglasses on the market for golfers, you will notice that many of them will be priced well over $100.
Luckily, the Hulislem falls well below this number, and they still have plenty of great features to offer.
First of all, these are very lightweight sunglasses.
When you are playing a round of golf, you will be keeping your sunglasses on for the better part of the day.
If they are heavy and difficult to wear, your face will feel it, and it will be uncomfortable.
These are also polarized sunglasses, so you will get some fantastic clarity and depth perception as well.
The lenses of these sunglasses have a mirror flash coating on them, which will limit the amount of light that can get through to your eyes.
You will get some excellent UV protection when wearing these sunglasses.
Of course, being able to see the golf ball and making sure you don't have glare are critical, but protecting your eyes is the ultimate goal of wearing sunglasses.
One of the things we love most about this pair of sunglasses is the coloring.
The coloring is very natural, and it will look as though you are looking at the golf course with your own eyes and not through a colored lens.
Pros
Natural color
UV Protection
Reduces glare
Cons
Won't help you find the ball, not golf ball finding glasses
2. Tifosi Intense Golf Sunglasses
Key Features
Available in many colors
Polycarbonate lens
Non-polarized
Not every golfer feels as though a polarized lens is necessary for a round of golf.
If that describes you, then you will enjoy these Tifosi Intense Golf Sunglasses.
These are built with a light and durable frame that will make them the perfect pair for withstanding the abuse of a round of golf.
The frame on these sunglasses is shatterproof, so you won't have to worry if you drop them, although we certainly don't recommend this.
Not all sunglasses are built for golfing.
Some will slip and turn on your head when you play, but with the Tifosi, you won't have to worry about that.
They feature some non-slip technologies in a few areas that will make these a great fit not just for golf but other sports you may enjoy as well.
The lens on these sunglasses is vented so you won't get too much fogging, and you will get some extra airflow through the glasses.
This is an excellent situation if you are a morning golfer and are dealing with lots of temperature changes as you play your round of golf.
Overall, for the price, this is a hard option to beat.
Pros
Very lightweight
Vented lenses
Great pricing
Cons
3. Under Armour Octane Wrap Sunglasses
Key Features
Great manufacturer
Ultralight frames
Multi-position nose pad
One of the reasons these sunglasses moved towards the top of our list is because Under Armour makes them.
Under Armour makes some excellent gear for golfers, and they seem to understand the needs of a golfer and what they can do to aid and support.
The Under Armour Octane Wrap Sunglasses seem to be no exception.
These sunglasses are perfect for the golfer who is particular about a custom fit on their glasses.
If you can't stand sunglasses rattling when you make contact with the ball or sliding as you take your backswing, the Under Armour is an excellent choice for you.
The multi-position nose pad helps to make sure you get a secure and tight fit throughout your entire round.
The Ultralight ArmourFusion frames are built with strength and durability in mind.
This is not a pair of sunglasses that will break or fall apart after a round or two of golf.
The lens coating is called the UA Storm technology, and it helps to provide for easy cleaning of the lenses when the time comes.
Pros
Durable
Lightweight
Feels like a custom fit
Cons
Comes in a variety of colors, but only some are meant for golf
4. Golf Sports Sunglasses for Men Women Fishing Cycling Driving Running Golfing Glasses Tr90 Ultralight Frame 
Key Features
Plastic frame
Polycarbonate Green golf lens
UV 400 protection
The TR90 Golf sunglasses for men and women are built to help block out 95% of blue light.
The blocking out of the blue light is supposed to make it easier for you to track your golf ball and focus on your golf ball before you swing as well.
Some golfers struggle very much when it comes to seeing their golf ball, and the TR90 will help make that a bit easier.
In addition to being able to see the golf ball better, you will get 100% UV 400 protection.
These are non-polarized sunglasses that will work well if you are biking, driving, or just hanging out at the beach.
The TR90 are tough sunglasses designed to withstand a round of golf, and if you drop them once or twice, they will live to tell the tale.
Keep these inexpensive sunglasses nearby the next time you play golf, and you will be glad you did so.
Pros
Clear
Lightweight
Great for a variety of outdoor activities
Cons
The line around the bottom lens can make it hard to see the ball
5. Maivnz High Definition Golf Ball Finder Sport Glasses for Men Women Golf Sport Sunglasses Golf Sport Eyewear
Key Features
Non-polarized
Polycarbonate lens
High definition vision
The Maivnz are high definition glasses that will help you find your golf ball in addition to protecting your eyes while you are on the golf course.
These sunglasses come equipped with UV400 protection, and they are quite durable as well.
Although we don't recommend storing them in your golf bag, they should do just fine if this is the only place you have to keep them.
The Maivnz are known for blocking out 95% of blue light.
With this feature, they are very good at helping you find the white ball.
You can easily see the difference and the contrast between the blue sky, the green grass, and the white ball.
Some sunglasses are built just for golf, while others are made for a variety of sports.
If you want something made precisely for the game of golf, the Maivnz is a great choice to consider.
Pros
Durable frame
Easy to see the golf ball
Keeps your eyes protected
Scratch-resistant
Cons
6. Duduma Polarized Designer Fashion Sports Sunglasses for Baseball Cycling Fishing Golf Tr62 Superlight Frame
Key Features
Polarized
UV400 Protection
Seven-layer lenses
The Duduma Polarized Designer Fashion Sports Sunglasses have a very nice polarized lens made up of seven layers of materials.
The final material is a UV blocker that will make sure your eyes stay protected while you are out on the golf course.
These are glasses that will work for a variety of sports and outdoor activities, and you won't need to restrict them to only playing golf.
The Duduma is a stylish looking pair that have a younger, sporty look to them.
They are lightweight in design and will easily come on and off your face if you need a break from the glasses in the middle of your round.
One of the best features of these sunglasses is that there is no bottom band.
When you look down at the golf ball, some sunglasses will have a bottom rim to block some of your vision.
Although this will depend on your stance, posture, and setup, it is still something to consider when shopping for sunglasses.
You can purchase the Duduma sunglasses in various colors to make sure you get something that fits your needs well.
Overall, this is high quality and high performing design offered at a very fair price.
Pros
Available in many colors
Stylish looking
Rimless bottom
Unbreakable frame
Cons
The fit is a bit specific; make sure it works with your face
7. TOREGE Polarized Fishing Sunglasses for Men and Women Cycling Running Golf Sports Sunglasses TR26
No products found.
Key Features
Great for a variety of sports and even fishing
High clarity
Scratch-resistant
The Torege Polarized sunglasses are great not just for playing golf but also for just being outside.
We love the clarity these sunglasses give, and the polarization only helps, especially if you lose a golf ball in the water!
The lens material is impact and scratch-resistant, so you will not have to worry if you have a terrible history of scratching sunglasses.
The Torege is lightweight, and you can wear them all day without feeling any of the burden on your face or your ears.
The Torege is also built with a non-slip pad which helps them stay in place as you swing.
Most great golfers will tell you that a pair of sunglasses sliding on your face mid-swing could seriously impact your ability to hit the golf ball.
The adjustability of the Torege is a great feature.
Many people don't realize the importance of getting sunglasses that fit correctly to your face.
Not only will the proper fit help prevent sliding, but it will make the sunglasses much more comfortable to wear all day.
The Torege comes with a lifetime warranty, which is a rare feature in a pair of sunglasses.
Make sure you keep the information you received when you bought these so you can go through the warranty process should you need.
This pair of sunglasses is an excellent mix of style and function to help you get through your next round of golf in the bright sun.
Pros
Lightweight feel
Stays in place with anti-slip features
Adjustable to fit most face sizes
Stylish design
Cons
8. CURY PROTECH Men's Polarized Sunglasses Sports Glasses for Cycling Fishing Golf TR90 Superlight Frame
Key Features
Lowest price
Composite lens
Polarized
The Cury Protech will take the top spot when it comes to the lowest priced option for golfers.
These sunglasses have an anti-slip nose piece and lots of UV protection as well.
These are a lightweight, durable, and comfortable pair of glasses that will block 100% of harmful UVA and UVB rays.
These sunglasses are available in several different colors, and they come with a 30-day money-back guarantee.
This is a perfect pair of sunglasses to keep in your golf bag should you forget your standard pair.
For the price and the performance, it's silly not to keep these as a backup pair of glasses for yourself.
Pros
UV Protection
Impact-resistant
Durable
Anti-slip nose and temple pads
Cons
Not the highest quality for long term use
9. Duco Men's Sports Polarized Sunglasses UV Protection Sunglasses for Men 8177s
No products found.
Key Features
Scratch-resistant
UV 400 Protection
Block 100% of harmful UVA and UVB rays
The Duco Men's sports polarized sunglasses are made with an aluminum-magnesium metal frame.
The metal frame helps to give these sunglasses lots of durability and strength.
Even though they are an inexpensive pair of sunglasses, the quality of the materials should help them hold up over time.
The Duco have a UV400 Protection that will block out 100% of harmful UVA and UVB rays.
The lenses of the Duco Men's sport are a TAC polarized triacetate lens.
They will be both impact and scratch-resistant.
The main reason we like Duco is that they allow the true color to be seen.
If you are one of those golfers who does not want to look at an all purple or all yellow golf course, you will enjoy these sunglasses.
Pros
Lightweight
Durable frames
Helps protect eyes
Available in lots of colors
Cons
Does not have any adjustable features
10. Mikasuki Polarized Sports with Scratch Proof Lenses and TR90 Frame Sunglasses for Baseball Cycling Fishing Golf
Key Features
Impact-resistant
Vented lenses
Earsocks
Last on our list is the Mikasuki Polarized Sports glasses.
These sunglasses barely make it under our $50 budget, but they offer a ton of performance and will be well worth the money.
The Mikasuki will give you a great view of the course, even in very sunny conditions, and the polarized lenses help to increase clarity.
In addition to the excellent eyesight you will get with these sunglasses, you also get 100% UV Protection.
It's important to remember that part of the reason you want to wear sunglasses on the course is for your health and not just your golf game.
These sunglasses come with a vented lens, so you will not have to deal with fogging at all.
You will notice that this is a feature that many of the very low priced sunglass models do not have.
Overall, the Mikasuki is a lightweight pair of golf sunglasses you can keep on for the entire day without it bothering you.
Pros
100 percent UV Protection
Stays in place as you swing
Can use for other sports
Cons
Only available in the one color