EZGO manufacturers a large number of different golf carts, but their two most popular models are currently the TXT and the RXV.
Both types offer quite a large number of benefits that make them more than worth your time.
But they are also different in several ways, each of which is worth exploring in-depth here.
What is the Difference Between EZGO TXT and RXV?

Examining the TXT In-Depth
In many ways, the TXT is the standard EZGO cart that most people probably know.
It has become well-known for its blend of high-quality design excellence and its smooth ride.
And while EZGO is mostly known for fairly simple and inexpensive carts, the TXT bucks that trend by providing a surprisingly advanced and engaging ride, one that makes the TXT a memorable and engaging cart.
Currently, the TXT comes in three different models.
Each will be examined in depth to ensure that you fully understand what they have to offer you.
Just as importantly, the full range of these carts' specifications will be examined, as well, to ensure that you get the cart that you want at a price that you can afford.
TXT EX1 Gas Model
Although electric carts are probably more popular these days than gasoline models, EZGO is dedicated to providing high-quality gas carts for those who want them.
And their TXT EX1 is an industry leader in many ways.
First of all, it uses an EX1 gas engine with a closed-loop EFI.
This means that the cart is capable of fairly good speeds and has a reasonable level of power.
Even better, it includes refined hydraulic shocks and extra absorbers that are designed to create a very smooth ride.
In this way, the EX1 is probably your best bet for an off-road TXT.
The more in-depth stats for this cart will be examined below, alongside the other two TXT models.
In this way, you can compare and contrast them and find the option that works the best for your needs.
TXT ELECTRIC
If you are interested in an electric golf cart, this option is fairly strong.
The TXT electric could be considered something of a flagship cart for EZGO, as it has become one of their most popular and acclaimed models.
It starts out with a 48V DC drivetrain, one of the most powerful on the market.
In this way, it compares very favorably to its sister gasoline mode examined above.
Like the EX1 gas model, this TXT has hydraulic shock absorbers that help to keep your cart's ride quite smooth.
It does lack the raw power of the EX1 – which we'll explore in more depth later – so it isn't quite as good of an off-road choice.
Beyond that, it also comes with a charge meter and a battery charger – an extra cost – so that you can keep your cart on the road and smoothly operating.
TXT Elite Lithium
The TXT Elite Lithium is a unique upgrade of the TXT Electric model and is one well worth consideration by most people.
It includes upgraded batteries that last longer, require zero maintenance, and charge faster as well.
This upgrade is great because it ensures you that you can get on the road when you want without having to worry about waiting too long.
Just as importantly, it also helps to keep your batteries stronger, as they are zero-maintenance in their design.
Expanding this discussion, let's take a look at the opportunity charging method – this approach allows cart owners to charge their batteries when needed, rather than keeping them charging constantly.
As a result, it is very easy to keep this cart at top operational potential, rather than having to wait for the batteries to charge and getting frustrated when this process takes far too long for your taste.
Engaging Features
Let's examine a few of the features common among all of these carts to get a final feel for what they have to offer.
First of all, each comes with a very comfortable seat, one that is ergonomically-designed to enhance your comfort.
In this way, you can ride your cart without getting a sore back, even when you go off-road and take off onto very uneven and sometimes unstable riding areas.
Even better, it comes with an optional bag cover to protect your cart from bad weather, a large amount of dash storage, simplified directional controls, and an oversized bag storage area.
All of these features are quite simple, it is true, but they provide this golf cart with a high level of control and comfort.
And since most of these features are mandatory, you have to pay nothing for most of them.
Specifications for Each Cart
Now that we've examined these carts in a fairly simple way, we'll take a look at other elements of their design.
The specifications that we'll examine here are all important to consider if you want to purchase one of these carts for your home or golf course.
And while many of them will be shared and quite similar from cart to cart, we will discuss any differences that you may expect in the models.
In this way, you will know exactly what to expect from your cart after you purchase it and take it out.
Frame Design
This section is going to apply to all three TXT golf carts, so there shouldn't be much confusion about what each model offers.
They include a welded steel frame that uses a powder-coat to protect it from rust and other issues.
The body includes an injection-molded TPO on each frame, as well, to ensure that it is among the strongest and most reliable cart models that you can find on the market today.
And the color options for each are quite diverse and include: Almond, Black, Bright White, Burgundy, Electric Blue, Flame Red, Inferno Red, Ivory, Metallic Charcoal, Oasis Green, Ocean Grey, Patriot Blue, and Sunburst Orange.
That said, there are many custom colors from which you can choose, as well, each of which provide a unique look and style to your cart that is hard to top.
Overall Size
Here's another section where the specifications are mostly going to be very similar from cart model to cart model.
For example, the overall length of each model is 93 inches, which is a pretty standard length for most golf carts.
And each is around 47 inches wide, as well.
Height is a little different – the gas and electric are 47.5 inches without a canopy and 67.5 inches with one, while the Elite is one inch shorter without a canopy.
And the wheel base for each model is 66 inches, a fairly strong, sturdy, and reliable wheel base.
The wheel track in the front is 34 inches for each model and 38.5 inches in the back.
And the ground clearance is 4.5 inches on all models.
Perhaps not the cart with the highest level of clearance, but one with a decent amount when all things are taken into account properly.
Power Levels
Power is where you're going to start noticing some differences, here.
The gas comes with a four-cycle 9.15 cubic inch (150 cc) motor with a single-cylinder OHV valve train.
It is capable of about 11.5 horsepower.
The TXT Electric, on the other hand, has a 48-volt DC battery and the Elite a 56-volt battery.
Both are capable of three horsepower, though the electric has six eight-volt batteries compared to the single 56-volt lithium-ion in the Elite.
Riding Factors
All three models here are two-person, though an extra seat may be available on some models.
They also are compatible with EZGO towing bars and can be installed quite easily.
The gas can reach speeds of about 12 miles per hour compared to the Electric and Elite's top speeds of 14.8 miles per hour.
The gas has a maximum load capacity of 500 pounds and a curb weight of 739 pounds: by contrast, the Electric and Elite have load ratings of 800 pounds, while the electric weights 943 pounds and the Elite 588 pounds, which makes it the lightest and smoothest ride.
Examining the RXV in Depth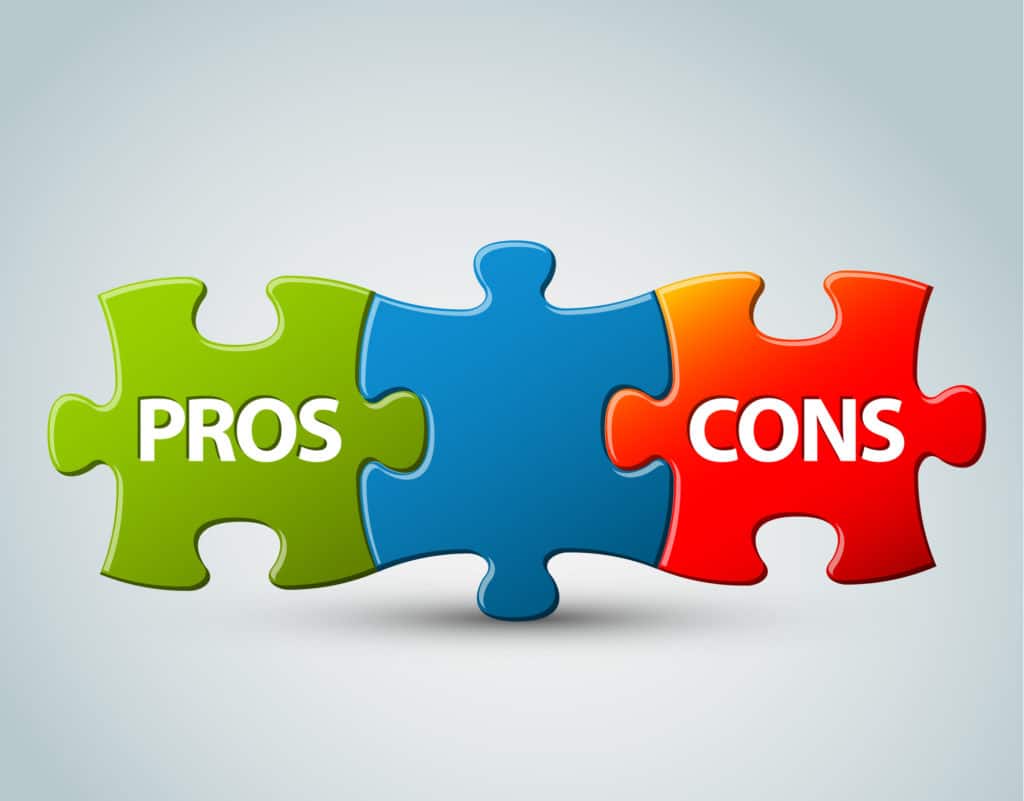 Now, let's take a look at the EZGO RXV to get an idea of what this cart has to offer.
In many ways, it is an update on the TXT because it uses a large number of technological innovations that feel more like Club Car than EZGO.
These upgrades are still reasonable and not something that is going to push the RXV out of the price range of most golf cart enthusiasts.
For example, the RXV has what is known as an AC drivetrain efficiency model, which is useful for keeping this cart more efficient in fuel usage.
It also has Intellibrake, a patented and trademarked system unique to this cart and other EZGO models.
All of these upgrades help to make the RXV a great choice for those who want an upgrade over their standard TXT models.
Like the TXT, there are many models of the RXV from which you can pick.
RXV EX1 Gas
The gasoline version of the RXV uses the same type of EX1 engine that you can find in the TXT model.
So in this way, they are very similar to each other.
However, the RXV has a few upgrades that make it more useful and efficient.
Remember the AC drivetrain we mentioned earlier?
It provides this cart with a best-in-class fuel economy that makes it more affordable and better for the environment.
Even better, this cart has a unique carburetor and muffling system that helps to produce a smoother, cleaner, and quieter ride.
When compared to the already smooth TXT EX1, you'll find that this cart provides a smoother feel and less noise.
That makes it perfect for those who own a cart and who drive it in a busy neighborhood – you're much less likely to get noise complaints here.
RXV Electric
Examining the electric model of the RXV is going to come up with some pretty familiar states compared to the TXT.
You have a 48-volt AC drivetrain that is both smooth and efficient.
So there is nothing new there, per se.
However, there are other areas in which this cart excels over that model.
For example, there is an independent front suspension designed to provide even more support than other models.
This suspension helps to make the RXV Electric one of the smoothest carts on the road produced by EZGO.
Even better, it integrates the patented and trademarked IntelliBrake system mentioned previously.
This system uses a series of fail-safe steps and other elements to keep the RXV strong, secure, and capable of handling a large amount of golfer needs, particularly its unique quick-stop control method.
RXV Elite Lithium
Lastly, the RXV Elite Lithium is worth examining if you are interested in one of these carts.
It, like the same TXT model type, is the most upgraded and high-quality option that you can find on the market.
Powered by the same zero-maintenance lithium batteries as the TXT, it provides a high level of power and an incredible charge length that makes it a great choice for the series carter.
And like the TXT, it has faster charge times – often less than an hour – when compared to other types of cart batteries.
The same opportunity charging method is also utilized for this cart, as well.
This method helps to keep the battery charged without putting excess strain on its design.
Engaging Features
Like with the TXT, there are many unique features that make these cart models well worth your consideration.
Let's examine a few of them now to give you an idea of what to expect.
All of these features are either optional or standard on all three of these cart models.
As a result, it should be quite easy for you to get the kind of control and expertise that you need for your cart model.
For example, there's an impact-resistant bumper that helps to keep your cart strong and safe from any excessive impact.
There are also contoured seats that are designed to support your back – even better than the TXT – as you ride.
And with integrated cup, ball, and tee holders, your cart should be as strong as ever.
Don't forget – the optional USB port and fold-down windshield.
Specifications for Each Cart
Just like with the TXT section, we'll examine the RXV specifications here to give you a better idea of what they have to offer.
Now, don't be surprised if many of these specs are similar or even identical to the TXT.
The carts are quite different but also have many similarities, as they are produced by the same manufacturer.
As always, we'll highlight when specs are for one or more carts.
Frame Design
All three RXV carts have the same type of frame – and this frame is very similar to that of the TXT.
For example, it uses the same injection molded TPO body construction.
This method allows these carts to stay strong and secure against a large amount of wear and tear by making the frame in fewer pieces.
And like the TXT, it uses the same type of welded steel that has a powder-coated level of protection.
And like the TXT, the RXV comes in many different colors.
These include: Almond, Black, Bright White, Burgundy, Electric Blue, Flame Red, Inferno Red, Ivory, Metallic Charcoal, Oasis Green, Ocean Grey, Patriot Blue, and Sunburst Orange.
And don't forget that you can get many customized colors that can help to make these carts even more attractive and engaging for those interested in buying them.
Overall Size
The RXV is very similar in dimension to the TXT – so similar that it can be hard to tell them apart when they are parked side by side.
All three RXV models are 94.5 inches long and with a width of 47 inches.
There may be a difference of an inch or two among the two models – the RXV are a little longer – but not so much that you'd immediately notice without being told.
That said, the RXV is shorter than the TXT – 45.7 inches across all three models without a roof and 70 inches with a roof.
The wheel base is also just a little narrower – 65.7 inches compared to 66 inches in the TXT – and the front wheel tracks are 35.5 inches in the front and 38 inches in the back – slightly longer in the front here.
However, they have half an inch less ground clearance at four inches.
Power Levels
Next, it is important to gauge the power levels offered by the RXV modes.
As mentioned previously, the TXT and the RXV gas options both have the same four-cycle and 9.15 cubic inch EX1 engine.
As a result, their power levels are the same – 11.5 horsepower – though this cart uses an internal starter generator to get going.
That makes it slightly more efficient than the TXT.
And the RXV Electric and Elite Lithium also have (respectively) the same 48-volt and 56-volt battery power of their TXT counterparts.
However, the RXV models are capable of 4.4 continuous horsepower, as opposed to the three horsepower in the TXT.
Though one more horsepower isn't an incredible amount, it does give the edge to the RXV in a few ways.
Riding Factors
Lastly, let's take a look at some of the riding factors that separate the TXT from the RXV.
First of all, all three of the RXV models have seating for two people.
Some others may have upgrades for four, but that is usually optional or requires changes that you may have to do yourself.
Beyond this factor, the EZGO RXV is also capable of towing with the optional tow bar, just like the TXT.
And the top speeds of each cart is a little bit higher than their TXT counterparts.
For example, the gas model can do 12 miles per hour – the same as the TXT – while the Electric can go up to 15 miles per hour – just a bit more than the TXT – and the Elite can go up to 19.5 miles per hour – much faster than the TXT.
This increase is due to the lower curb weights of the RXV – the gas weights 692 pounds (compared to 739 pounds in the TXT) while the electric is 905 pounds (943 pounds in the TXT), and the Elite 655 pounds (the only increase from the TXT, which was 588 pounds).