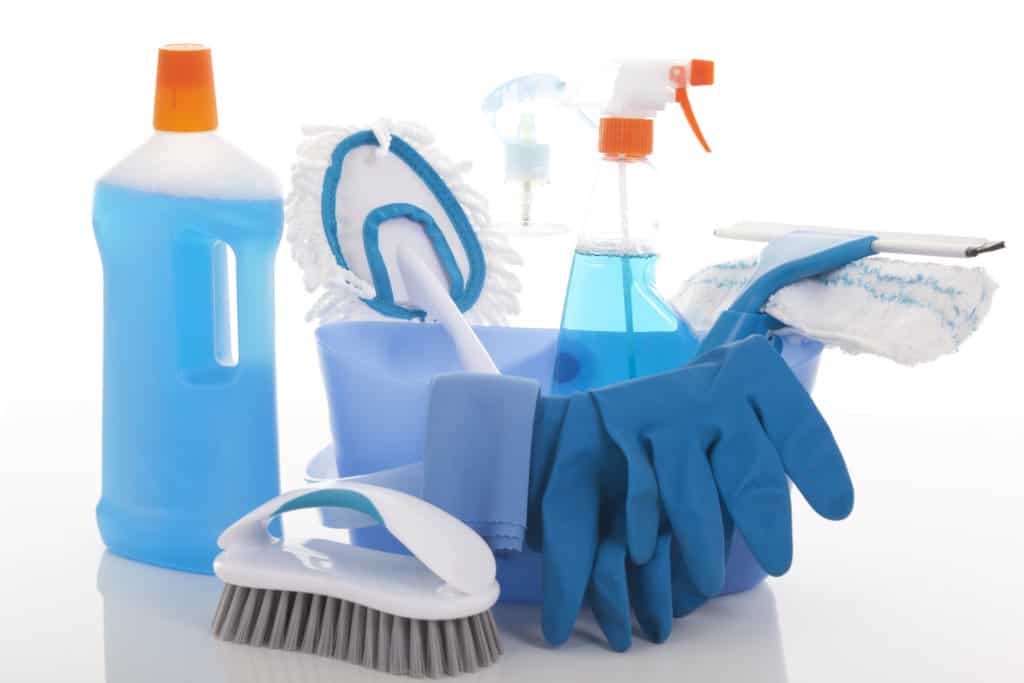 You just bought your first golf cart and have been using it for a few weeks now.
However, you've noticed a problem that you weren't expecting – filthy seats.
While you've been taking your cart off the road and having good fun with it, you weren't quite prepared for just how dirty their seats can get and how quickly the stains on the seat spread.
Thankfully, cleaning golf cart seats is a very simple process and is one that most individuals should be able to handle on their own.
Items That Affect Your Golf Cart's Seats
The average golf cart is going to go through some pretty tough driving situations at times.
For example, you may take your golf cart off the road and through dirt and even puddles.
As you drive through these areas, many contaminating items are likely to fall on your cart's seats.
And while most of these elements shouldn't be too hard to clean, they can be an issue if you don't remove them.
As a result, you need to fully understand the problematic items that stick themselves to your golf cart seats.
Each of them causes a slightly different issue and become severe if they are left to worsen.
Just a few of the items you may find on your golf cart when you're on the road or even after you've parked it for the day outside or in a garage include:
Dirt – When your golf cart seats get stained with dirt and other types of debris, the stains may end up going deep. This situation is often complicated if you try to sit on the seats before they are cleaned and press the dirt even further into the surface. Even brushing the dirt off of a seat may not be enough of an option because it could cause a minor stain on the seat surface.
Mildew – Mildew is a very annoying growth that often spreads across many golf carts seats. There are a few reasons why golf cart seats suffer from so much mildew. First of all, golf carts are out in various weather conditions for hours at a time, and some may even be stored outdoors. As a result, mildew has a very easy place to settle in and expand and may combine with dirt to worsen your stains.
Mold – Although mold and mildew are very similar in many ways, they do have some differences. For example, mold typically grows more quickly than mildew and will become more of an issue. The mold that starts its life on your seats may expand to other areas of your cart, including electronic components, and cause a myriad of issues.
All of these elements can easily contaminate your golf cart seat during an average golfing trip.
The biggest problem with them occurs if you try to operate your cart and drive without cleaning off the seat surface.
For example, rain and various other elements may fall on your cart's seat and cause the dirt to turn to mud and to feed the mold and mildew.
Thankfully, cleaning up your seat isn't very difficult.
How To Clean Golf Cart Seats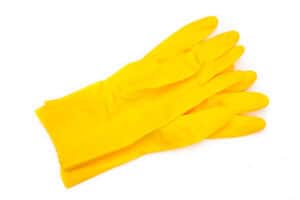 Cleaning items you'll need for this process include:
After you have collected all of the items that you need, you can start to scrub your seats.
However, you also need to make sure that your cart is protected from the weather before you start.
For example, you should try to clean your cart's seats on a sunny day when the temperature is above 60 degrees Fahrenheit.
This step ensures that the cleaning process is more effective.
You can also park your cart in a garage but should make sure that you open all the windows before you start.
Many cleaning solutions can be quite potent in smell and cause headaches, dizziness, and even fainting if you use them in a confined area.
And make sure that the windows have screens to keep out debris that may interfere with your cart's operation and follow these simple steps to get started:
1. Carefully remove debris from your seats – Before you start the cleaning process, remove any obvious items from your seat. For example, you need to take off bits of foods, brush away dirt and other debris, and pay attention to breaks in the fabric of your seat. This debris is easy to remove if you use a fine-tooth brush that doesn't cause strain on your fabric.
2. Apply your cleaner – Pour your cleaner into a bucket and put a washrag or sponge in the bucket. Let the washing tool soak for a few seconds before you scrub the surface of your seats with it. Make sure that you wear gloves and goggles during this step to keep any chemicals from affecting you. Move slowly across your seat to get the best results.
3. Focus on stain removal – Once you've rubbed the surface of your seat with your cleaner, scrub any lingering stains to break apart these problematic issues further. Try to avoid pressing too hard on the seat but use a little force when necessary. You may also want a harder-bristle brush for this process but should avoid pressing too hard with the brush to ensure effective stain removal.
4. Wipe all the seat's surface – Don't only pay attention to the surface of the seat but also scrub areas you might not consider. For example, the edge of the seat where your seats lay may have sweat stains that can damage your seat without proper cleaning. Also, pay attention to the back of the seat and even underneath of if it – if it is possible – to spot stain issues that are easy to miss.
5. Wipe away the cleaner – Fill another bucket with lukewarm water and add a washrag or sponge. Use this cleaning tool to wipe away the soapy water on your seat. Wipe in the direction of the seat fibers to ensure that you break apart the items that linger in the grains of the seat, particularly in hard-to-reach areas. As you move, make sure to avoid excessive water use on the seat.
6. Pay dry the cleaned area – After you've wiped away all of the soapy water, repeat the process as necessary to break apart all dirt and stains. If your seat is as clean as you can get it, take a cloth towel and pat the seat to dry it. Patting is the best drying method in this situation because wiping will move the water across the surface of the seat and decrease the drying efficiency
Cleaning Mildew from Golf Cart Seats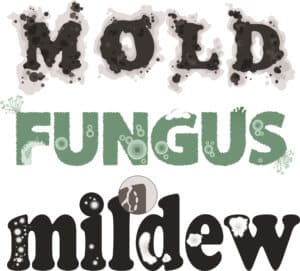 Whether your golf cart is parked inside or outside, mildew can be a problem on your golf cart seats.
By not cleaning the mildew, it tends to spread everywhere.
For tough mildew, you will need a dry nylon brush and a tough cleaner.
There are a few options to use as a cleaner for mildew on golf cart seats.
You can make your own using an equal part mixture of water and distilled vinegar.
Be sure that you do not rub this mixture too hard on your seats because it could damage your material.
If you buy a store product, be sure that the product is safe for your golf cart seat material that you will be using it on.
Here is a recommended product that is specific for mildew & stains for golf cart seats:
How To Remove Tough Stains On A Golf Cart Seat
If you have really tough stains that are not coming off your golf cart seat, consider a few these tips.
Try to use a little rubbing alcohol on a white paper towel or white cloth. You do not want to use a colored fabric to avoid it staining into your seat.
Gently rub this area until the stain is gone.
You can also consider a Magic Eraser from Mr Clean.  The Eraser below has shown to be highly effective in stain removal for many applications:
Mr. Clean Magic Eraser Original, 6 Count
The Mr. Clean Magic Eraser is a Powerful Clean with Water Alone.
The melaimine sponge's microscrubbers lift and remove dirt all around your home.
No Harsh chemicals added.
This cleaning sponge is tougher on dirt, all around the house! Textured surface sponge cleaner, wall cleaner, bathtub cleaner, oven door cleaner, erases marks on light switches, doors & much more!
These cleaning supplies are also available in Extra Durable, Bath Scrubber, and Kitchen Scrubber.
Cleaning Golf Cart Seat Arm Rests
Most of the golf cart seat arm rests are going to be made from molded plastic.
Therefore, you can easily wipe these arm rests down with a wet sponge.
Then, once they wiped down, you can use a silicon-based product like Armor-All to make them look like new again
Sale
Armor All Premier Car Care Kit, Includes Car Wax & Wash Kit, Glass Cleaner, Car Air Freshener, Tire & Wheel Cleaner (8 Piece Kit)
[Car Kit]: Armor All Premium Car Care Kit includes Extreme Tire Shine, Car Interior Protectant, Multi-Purpose Cleaner, Car Wax and Wash Kit, Glass Cleaner, Car Air Freshener, Tire and Wheel Cleaner and Wash Pad
[Premium Car Shine]: Car kit keeps your vehicle's interior and exterior surfaces clean with a showroom shine
[Clean the Interior]: Armor All Multi-Purpose Cleaner and Armor All Original Protectant remove dirt, dust and debris from your vehicle's interior to give off a "just-detailed" look; follow up with Armor All FreshFX Tranquil Skies to destroy odors
[Glass Cleaner]: Use the Armor All Glass Cleaner to easily remove filmy residue, road grime, bugs, fingerprints and more from your indoor and outdoor car windows for incredible clarity and shine
[Clean the Exterior]: Armor All Ultra Shine Wash and Wax gives a radiant car shine while revealing your paint's deep color while the Armor All Microfiber Wash Pad lifts and attract dirt and bugs on your vehicle's exterior surfaces
[Clean Tires]: The Armor All Tire Shine delivers intense, mirror-like shine while the Armor All Extreme Tire and Wheel Cleaner attacks grease, road grime and brake dust
How often to Clean Golf Cart Seats?
This is going to depend on the usage of the cart and where you are using that cart at.
You may need to clean your seats as much as on a weekly basis.
By cleaning your golf cart frequently, you can ensure that the stains do not get a chance to set longer.
This will make your cleaning job easier and less frequent.
As necessary, you can adjust this cleaning process to meet your needs.
For example, if you don't want to use bleach on your seats, you can choose other types of cleaners.
Bleach-free cleaners are becoming very popular in the world of golf carts, which makes them quite easy to find.
However, bleach does offer one of the most potent cleaning options available, so you may want to keep it around as necessary.