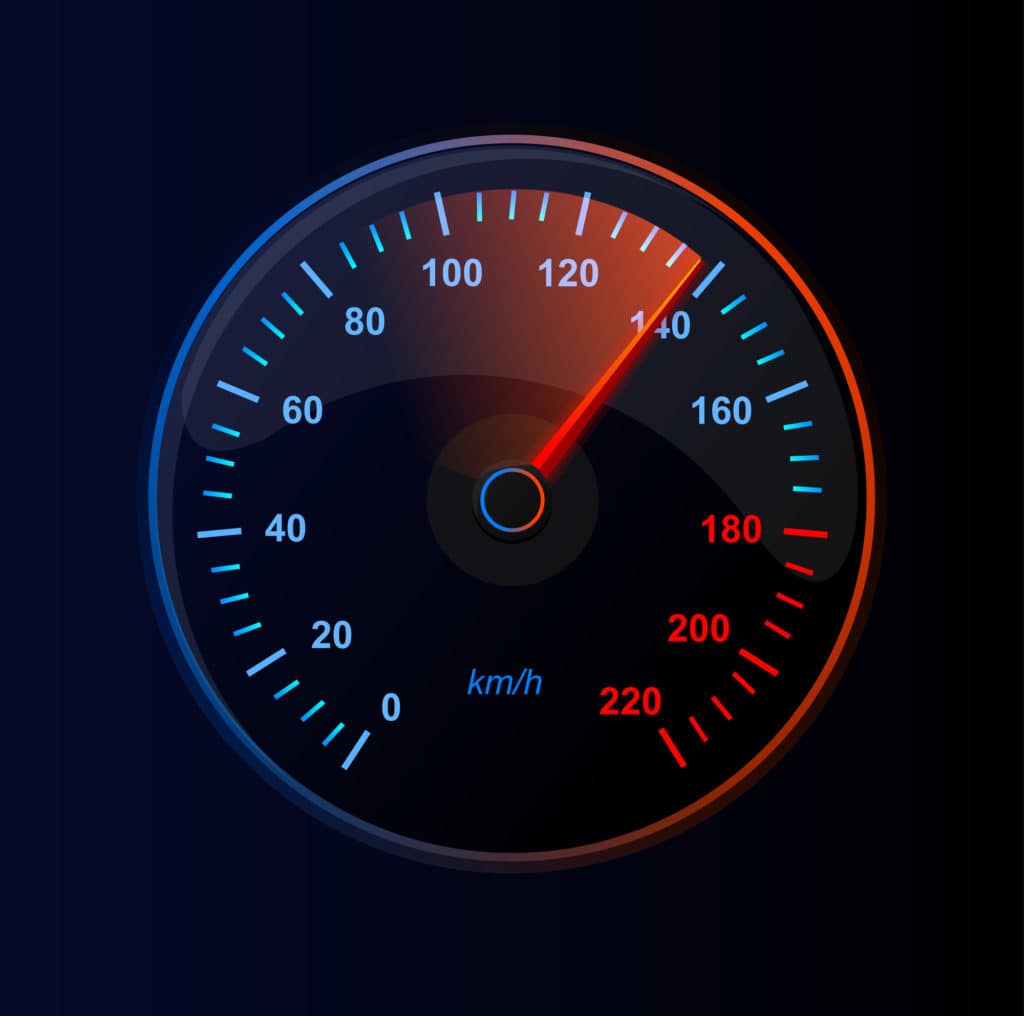 Have you ever wondered how fast your golf cart is going?
Do you need something that will tell you quickly what the speed is of your golf cart?
We have listed the best available speedometer apps for golf carts.
Here are the top 5 Best Speedometer Apps to use for your golf cart.
Speed Box Free is a free speedometer, odometer, and compass for the iPhone.
Track your speed and distance from your iPhone!
 MPH, KM/H, and KNOTS display
 3 Beautiful Speedometers
 Digital Speedometer
 Distance
 Set distance to an arbitrary value by tapping it
 Portrait and Landscape Mode
 For iPhone AND iPad
In addition, you can get more features with the "Pro Pack":
 10 designs
 Map View
 Compass display
 Maximum speed, average speed, and current altitude
 Track top speed
 Track altitude
 Change maximum speed of the analog speedometers
Speed warning! Don't get caught speeding again!
 Automatic distance reset (day trip meter)
Switch between mph and km/h and select one of 3 beautiful analog or digital displays.
The application even supports rotating your device.
A high-quality Speedometer app.
When you go over a preset speed limit, the large digits change color from green to red and the device emits a loud sound to alert you!
 Easy to set and configurable speed limits
Set speed limits with 4 fast and configurable presets.
Presets only need a single tap and are the safest way to set the limits!
This is the GPS Speed Pro version.
You can try this demo version:
https://play.google.com/store/apps/details?id=luo.gpsspeed
GPS Speed can track your speed, distance, time, location and also can get start time,time elapsed,avg speed, max speed, and altitude.
Features included
Save your track info
Switch between analog and digital speedometer
Switch between mph or km/h mode
Display satellite status
Speed chart
Map integration, get your location
100% ad-free, doesn't require data/cell connection to work.
DigiHUD Speedometer is a free GPS based digital head-up display (HUD) that shows useful speed and distance information for your journey.
DigiHUD can open as a floating window on top of other apps or your home screens.
Works with external GPS receivers (tested at 10Hz).
Information displayed
Current speed (choose MPH, KMH or KTS)
Average speed, since reset
Maximum speed, since reset
Three Trip distance counters
Compass
Odometer (found under Statistics)
Current time
Digit color changes to red when above your set warning speed
Battery level indicator
Satellite lock status icon
Using DigiHUD
Lite Mode (speed only) – swipe the speed left or right. Swipe again to return
HUD Mode (mirrored) – swipe the speed up or down. Swipe again to return
Touch the trip counter to cycle through the three counters
Long-pressing on a speed or trip value will reset it
Long-press the speed unit to choose between MPH, KMH, and KTS from the popup menu
The app will now run in the background, so Exit the app from the Menu if this is not desired.
When in window mode touch the DigiHUD icon for a menu to switch to the fullscreen app or exit. The window can be re-sized using the corner drag handle.
All values can be reset by long-pressing "PAUSE RESET" (the Odometer reading in the Statistics popup won't reset and counts the total distance since the application was installed or its data was cleared).
Main Menu
Opened by touching the speed displayed in the center of the screen, the menu allows you to:
Exit DigiHUD
Window/Background Mode: Close and open as a resizable floating window
HUD view / Normal view: Switch between HUD (mirrored) and normal displays
Speed Unit: Change between MPH, KMH or KTS
Set Warning Speed/Sound: The speed at which the digit color will change to red. An audible alert can also be enabled here
Brightness: Adjust the screen brightness
Display Color: Choose from 10 customizable colors. Almost every color is available except black
Lock screen rotation: keep the screen in its current rotation even if the device is rotated
Display Preferences: enable/disable screen elements
Statistics: odometer, trip distance, top speed and average speed and version number
GPS Speedometer and Odometer app to measure car, bike, speed.
As you can see, there are plenty of options to choose from to test your golf cart for speed.
Be sure the app that you choose has the all the features and information that you are looking for.