It is not uncommon to want to make your golf cart unique or some kind of personalization.

How can you achieve this unique look and make your golf cart stand out from others?
Answer: Golf Cart Wraps
You can wrap your golf cart for less money than it would cost to paint it.
The best part?
You can do it yourself and don't need to be a professional.
Let's take a look at why you should wrap a golf cart instead of painting, how to wrap it, and 25 golf cart wrap ideas for your next project.
Why Wrap A Golf Cart Instead of Painting It?
Golf carts
are something that a growing number of people are investing in recently.
These carts provide unique transportation options that make them a fun choice for many unique situations.
And decorating them with a wrap is an excellent option for many different people.
While you could always take the time to paint your cart – and many will still prefer this decorative method – wrapping is still the best choice for most people.
Here are a few reasons why you should consider wrapping your cart instead of painting and the benefits that you can anticipate.
Implement a Fun Design Theme More Quickly
If you want to create a fun look for your golf carts without doing a lot of work, wrapping them is much easier than painting.
While wrapping does take some time to finish and isn't as easy as putting gift paper on a present, it does take less time to do than painting.
And it will create detailed looks more effectively by eliminating any artistic factor to the process.
Let's explain this a bit more before we finish.
Imagine coming up with an excellent idea for your golf cart's paint job and then trying to implement it by yourself.
Unless you have a pretty steady hand and great artistic skills, you're likely to make mistakes while painting that could affect the look of your cart.
As a result, you may end up with ugly carts in a way that you wouldn't if you had just wrapped them instead.
Create Unique Sponsorship Chances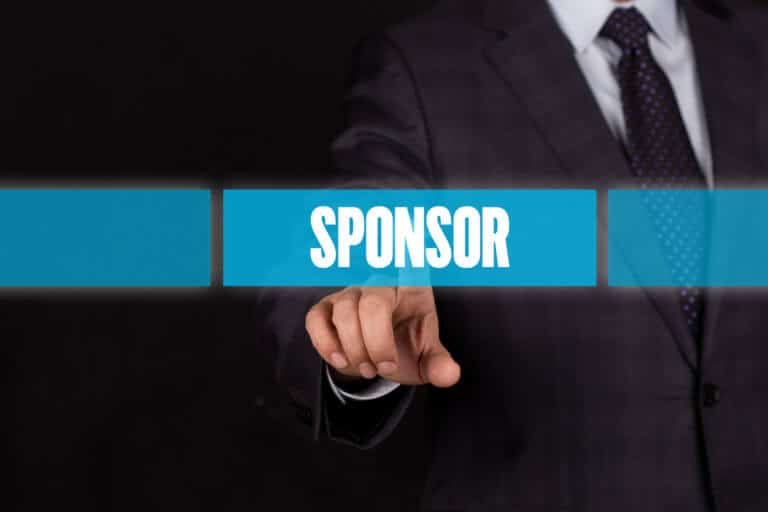 If you own a golf cart – whether as a golf course owner or for your private use – a wrap is an excellent chance to make extra money with a sponsorship.
How does this simple method work?
You start by contacting a wrapping company near you, one who has a partnership with various advertisers.
Then, you reach out to these advertisers to find one who wants to invest in you.
They will then wrap your cart with an advertisement that you will show off every time you drive.
If you own a fleet of carts, this creates the chance to utilize a multitude of sponsors that you can use to make even more money.
Just as importantly, you can make extra cash in a way that requires you to do very little besides drive your cart.
It's a win-win that you can't get when painting.
Make Any Event More Engaging
Golf carts are often a great addition to multiple types of events, such as family parties, reunions, graduations, and much more.
They can help people get around the event center and even increase the style of the event.
For example, you can wrap your carts with unique graphics that look attractive and which are appropriate for the situation, such as bride-based graphics for a wedding.
And if you are hosting a golf tournament on a course, you can use these wraps to personalize each cart for a particular golfer.
This option will make your event seem more attractive and high-quality, which is likely to intrigue more potential participants.
Just as importantly, you'll make everyone more comfortable by ensuring that they have a different cart specific to their needs.
Endless Customization Opportunities
While painting does provide you with the unique chance to personalize your cart in many ways, wraps also offer many unique options.
For example, you can get logos from your favorite sports teams printed on the cover and use it to show off your dedication to these teams.
Likewise, you can tweak the look of your cart to feature unique artistic designs that show off your tastes.
And if you utilize vinyl for your wrap, you can also decorate a variety of other items.
For example, you could wrap a utility box on the cart to make it more attractive and help it fit in on your cart more easily.
The options are endless if you're creative, so experiment a little and come up with some fresh new looks that will enchant you and your potential golf cart users.
How Much Vinyl To Wrap A Golf Cart?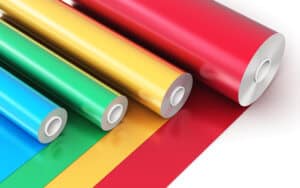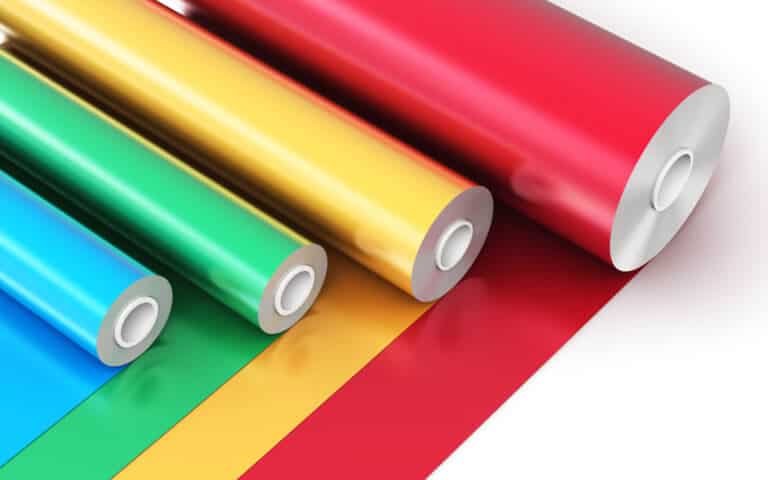 The amount of vinyl that you use on these wraps will vary depending on a lot of factors.
Typically, you will measure the vinyl amount in square yards, as the surface of your cart is mostly two-dimensional.
For example, a standard cart of typical size will require anywhere from 5-6 square yards or more of vinyl to wrap the entire surface.
This amount can vary depending on a few different elements.
For example, you may have a larger cart that requires more vinyl.
You may also want extra vinyl for your wrap in case you make a mistake.
This option is a good choice if you feel comfortable working with vinyl on your vehicle and have experience with wrapping in the past.
However, it can also be too complicated for some, so keep that in mind to ensure you get the best experience.
How to Skin Your Golf Cart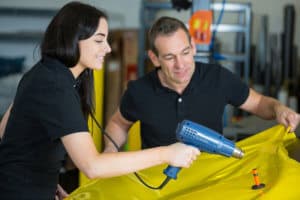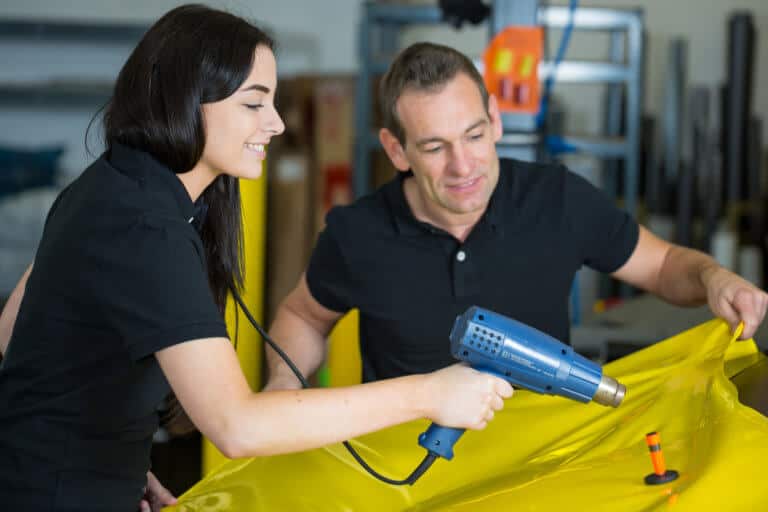 Wrapping or skinning your golf cart provides many unique benefits that will make your cart stand out and provide a myriad of benefits.
The following information will help you properly skin your cart and give you the chance to make your cart look great for years to come.
Why You Should Skin a Cart
The skinning process is a fairly simple one that just about any cart owner, amateur or not, should be able to handle.
Before you go through this process, though, you should understand the many benefits, including how skinning is:
Easier than painting all your carts
Faster and more efficient than painting
Affordable and easy to perform
Removable, so you can add different designs later
Diverse range of look possibilities
Now that you understand the benefits of adding a skin to your cart, you need to set aside a little time to add the skin.
Thankfully, you should be able to handle it on your own if you get the right tools and take the time to follow the steps listed below.
Items You'll Need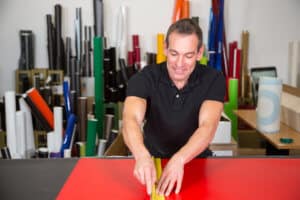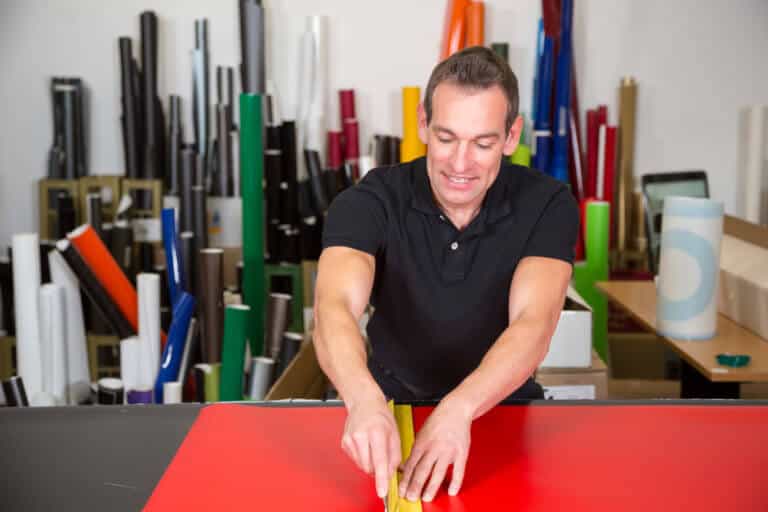 Before you start with the skin application process for your cart, you need to collect a few simple items to ensure that everything goes as smoothly as possible.
In most cases, you'll only need a handful of tools to achieve application success.
The most important of these elements include:
An easy-to-use razor blade or hobby knife for easier cutting
A hairdryer or heat gun to help the skin stick:  We recommend the heatgun below as it has the specific specifications for this type of work and is a great value:
Plastic putty knife to spread the surface of the skin:  Below is a great value applicator tool that is highly recommended for this project:
A bucket filled with warm and soapy water
Beyond these items, you'll also need an enclosed area where you can work on the skin and pick a starting point where you begin the application.
Typically, you should start under the front seat because it provides an easy-to-find flat surface that you can use as a guide to the rest of the process.
You'll also need to choose an application kit that meets your skill level carefully.
Some people may have difficulty cutting and applying a skin on their own.
However, others may need an application kit that has pre-measured the surface for you.
Whatever choice you choose, make sure to follow these instructions very carefully to ensure that you get the best results.
Applying the Skin
The application process for skinning a cart is surprisingly not that complex and is something that should only take an hour or two if you are properly prepared.
And once the skin is applied, you shouldn't have to perform much maintenance, unless you want to remove the skin.
Follow these steps to apply your wrap on your cart:
1. Place the skin underneath the seat and mark the position of the charging socket on the skin. Cut out the hole using your knife and use this position as the starting point for when you spread your skin panels across the surface of your cart.
2. Hold the skin panels down in their proper positions and stretch each over the cart to get an idea of how they will look. This step should help make the spreading process more smooth. If necessary, cut out the panels separately – this step is only needed if they weren't cut for you.
3. Remove the adhesive backing on the first panel of your skin and spread it slowly across the surface of the cart, starting at the seat. Have a helper or two hold the skin while you spread to avoid early sticking or bunching on the cart.
4. Change the position of the skin, as necessary, to ensure that it is in the proper place. Thankfully, the skin shouldn't stick too hard until you heat it. However, you should make sure that the panels don't stick anyway as they may lose some stickiness if they adhere too often.
5. Turn on your hairdryer or heating unit and carefully move outward from your starting position. Carefully pull and smooth the film as you go using your plastic putty knife to eliminate air bubbles. Soap up the knife, if necessary, to decrease friction.
6. Carefully apply each panel to your cart using this method and cut away any corners that may jut out past the surface of your cart. Go over the cart once more with your heater and putty knife to ensure that the film sticks and to eliminate more air bubbles.
Make sure to carefully read the instructions associated with your it before you try this approach.
Some might have slightly different application methods – such as avoiding the use of a heat gun – that may make these steps inappropriate.
However, most skins utilize this simple application technique.
Helpful Golf Cart Wrapping Techniques
25 Best Golf Cart Wraps on the Market
The following list will showcase some of the most attractive and high-quality wraps that your money can buy.
The numbers are not indicative of their relative value but a simple way of helping you keep track of each cover in the list.
1. AMR Racing ATV Stars and Stripes
This decorative and patriotic wrap utilizes the American flag decoratively and attractively. It is compatible with 1983-2014 Club Car golf carts. Wear this on July 4th to be the envy of your friends and fellow cart owners!
2. Mossy Oak Graphics Camouflage Kit
Mossy Oak makes many attractive items, and this wrap is one of their finest. It is a 4×10 foot roll that creates an appealing camouflage style that looks rugged and raw. Each wrap utilizes ultra-high-resolution digital graphics and 3M premium cast vinyl.
3. Reaper Green
Compatible with Club Car models from 1983-2014, this wrap uses thick and laminated vinyl to create a fresh style. It utilizes an image of a grim reaper framed with a cemetery and a green sky to create a look that your friends and family members will never forget.
4. AMR Racing ATV Tribal Flame Purple-Black
Those who own a 1996-2010 EZGO golf cart model may enjoy this wrap. It utilizes attractive and bright purple flames to create an intense look. Each panel uses different designs to make a diverse and endlessly engaging vehicle.
5. AMR Racing ATV Firestorm Orange
If you love orange and want your cart to stand out from others, try out this wrap. It utilizes a detailed firestorm graphic to make your cart seem more extreme and exciting. And all design and construction s done in the USA, so anticipate a high-quality wrap.
6. Diamond Plate
Designed by Ezgo, this kit covers your full side panels and kick areas to create an attractive protective surface for your cart. While it is not the most decorative of the warps here, it uses highly-polished 0.063 gauge aluminum diamond plate to make your cart safe.
7. Golf Cart Decals
These side-by-side cart stickers are an inexpensive alternative to a full wrap that will create an appealing style upgrade for your cart. You can customize the graphics that you utilize on the cart to make an attractive style out of various curved lines and graphic options.
8. VViViD+ Matte Metallic Black Vinyl Wrap
If you want an inexpensive wrap that produces a tremendous protective surface, try this option. For a fraction of the cost of more decorative covers, you'll get a striking single-color design that will protect your cart from various weathering damage. Scratch-resistant and easily-adhesive, this wrap is a great budget choice.
9. Bold Shredded Design
The striking image created by this wrap will make your cart look broken in and exciting. The single-color design uses a variety of white streaks and blotches to emulate a hardcore riding experience. This wrap utilizes very thick laminated vinyl to prevent the kind of surface damage it mimics graphically.
10. Slash and Burn Design
Produced by Wholesale Decals, this wrap is compatible with carts built between 1983-2014 and beyond. The red, black, and white utilizes a variety of sharp lines and varying cross colors to produce a striking style that is hard to match. Anticipate a lot of jealous looks as you drive by friends in this cart.
11. Vinyl Camo Wrap Film with Realistic Deer Skull
Though designed for a variety of purposes, this unique wrap can smoothly go on your golf cart. It utilizes a dark camo style that showcases a myriad of deer skulls in a way that will appeal to many hunters. Try out this option if your cart is located on a hunting camp or if you love deer hunting in general.
12. Camo Plate
Another AMR Racing decal, this one is designed for EZGO carts produced between 1996-2010 and beyond. It uses a darker camo style that uses more extensive and less detailed elements. No plastic is used in this wrap, which can display up to 16.5 million colors. The vinyl is among the thickest on the market for maximum protection.
13. Vehicle Car Wrap Sticker Decal Roll
No products found.
Adapt this car wrap for your cart with a few simple adjustments, such as cutting out specific panels for your cart sides. The black style is beautiful and suits a myriad of cart styles. And the bubble-air release option ensures that application is as easy as possible with this inexpensive wrap.
14. Chameleon Wrap
Another vehicle wrap that you can adapt to your cart, this option is inexpensive and attractive. With a sharp purple color that is hard to miss, you'll get a great decorative design with this wrap. And with a bubble-free design and a color-change look (which depends on the temperature), you can get many unique style options.
15. Killer Circus Red
Savage Kits produces many unique wraps that are perfect for those with a more morbid style. This killer circus clown style will appeal to those who like things a little dark. Designed for Yamaha golf carts between 1995-2006 and beyond, it uses a striking clown image combined with multiple text designs and red color designs to stand out.
16. VViViD Knotty Rose Wood Grain Architectural Vinyl Wrap
Though technically designed more for architectural needs, you can efficiently utilize this wrap on your cart. Measure out the side panels of your cart, cut the vinyl to the proper specs, and the cover should stick easily to the sides. It produces a wood-grain look that is attractive and hard to ignore.
17. VViViD SuperCast Purple Conform Chrome Metallic Finish
Produce a very high-quality metallic finish on your cart using this car wrap. Its unique design is produced specially for DIY cart owners and is very adaptable. Stretch it out over your cart, cut it to the right size, stretch it out over the surface, and heat it to stick it and provide an excellent cover.
18. DIYAH Gloss Chrome Mirror Vinyl Wrap
Save yourself a lot of money by utilizing this simple chrome-style sticker. Slightly different than other wraps, it will stick to your cart right away without the addition of heat. However, you can still remove it using a simple peeling method and clean the surface with soap and water to keep it safe.
19. VViViD Dark Vintage Wood Natural Texture
Wrap your cart with this unique option to produce a darker wood style that is hard to top. Acclaimed as the most realistic vinyl film on the market, your friends may believe that you paid good money to have wood panels added to your cart.
20. VViViD High Gloss Realistic Finish Black Marble
Creating a marble style for your cart's panels is simple if you utilize this architectural wrap. With an authentic marble finish that is hard to top, this option is great for those who want a unique style for their cart. The low purchase price and excellent protective surface help this option stand out.
21. Mossy Oak Graphics Winter Camouflage Kit
If you like riding your cart in the winter, this Mossy Oak graphic is an excellent choice. With a camo style tweaked to reflect winter weather, you can get up to 15 different patterns. And the air-release technology ensures you don't have bubbles and that the surface won't peel, shrink, or crack.
22. Bomber-Black
AMR Racing produces this fun wrap, which emulates the look of a WWII bomber plane. You'll have a variety of decorative and patriotic stickers, and a graphic of a beautiful woman on a bomb. With 16.5 million colors, this option will look great on just about any cart.
23. Mossy Oak Pink Camo
Anybody who loves pink but who wants a camo style will appreciate this wrap. Like other Mossy Oak camo styles, it has a sturdy surface that won't suffer from shrinks or cracks. Just as importantly, this cover is easy to remove if you want to swap it out with other Mossy Oak covers that are less glaring in the woods.
24. Mad Hatter
Fans of literature may appreciate this intriguing cart wrap. Utilizing graphical elements from "Alice in Wonderland," you can showcase a fun and unique style while you're on the course. Let everyone know that you're "as mad as a hatter" behind the wheel to get some smiles and nods of appreciation.
25. Deaden-Black
Last, but by no means least, on our list is this colorful design for 2008-2014 Club Car carts. A contrast between blue and silver highlights this cover, which integrates a variety of sharp angles and more to create an attractive look that your friends will love.

Owning a golf cart can be a fun and unique experience.