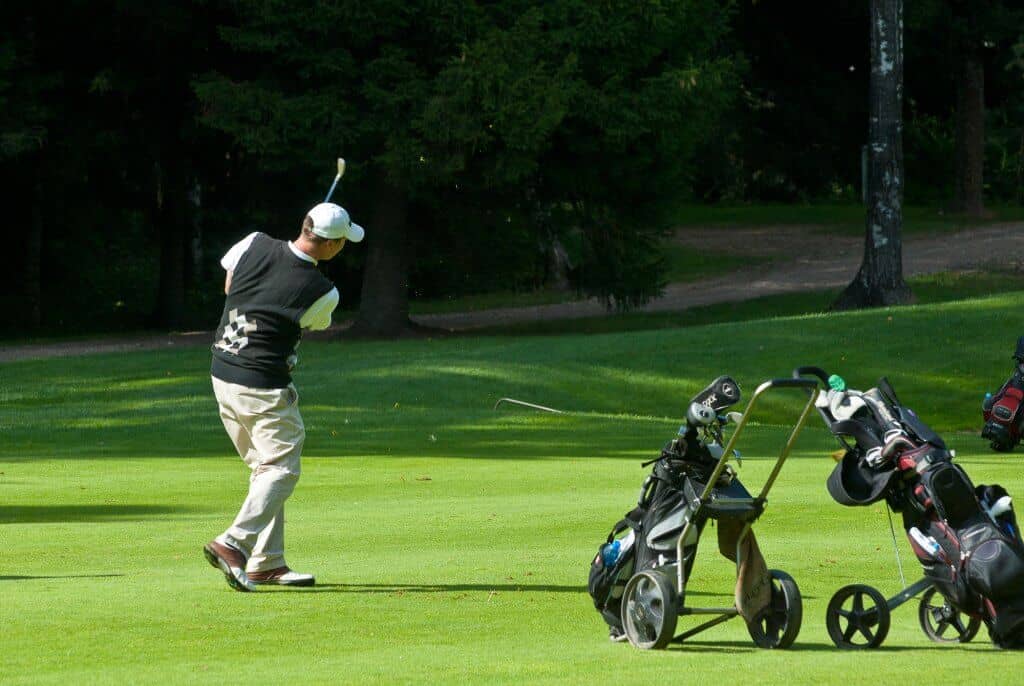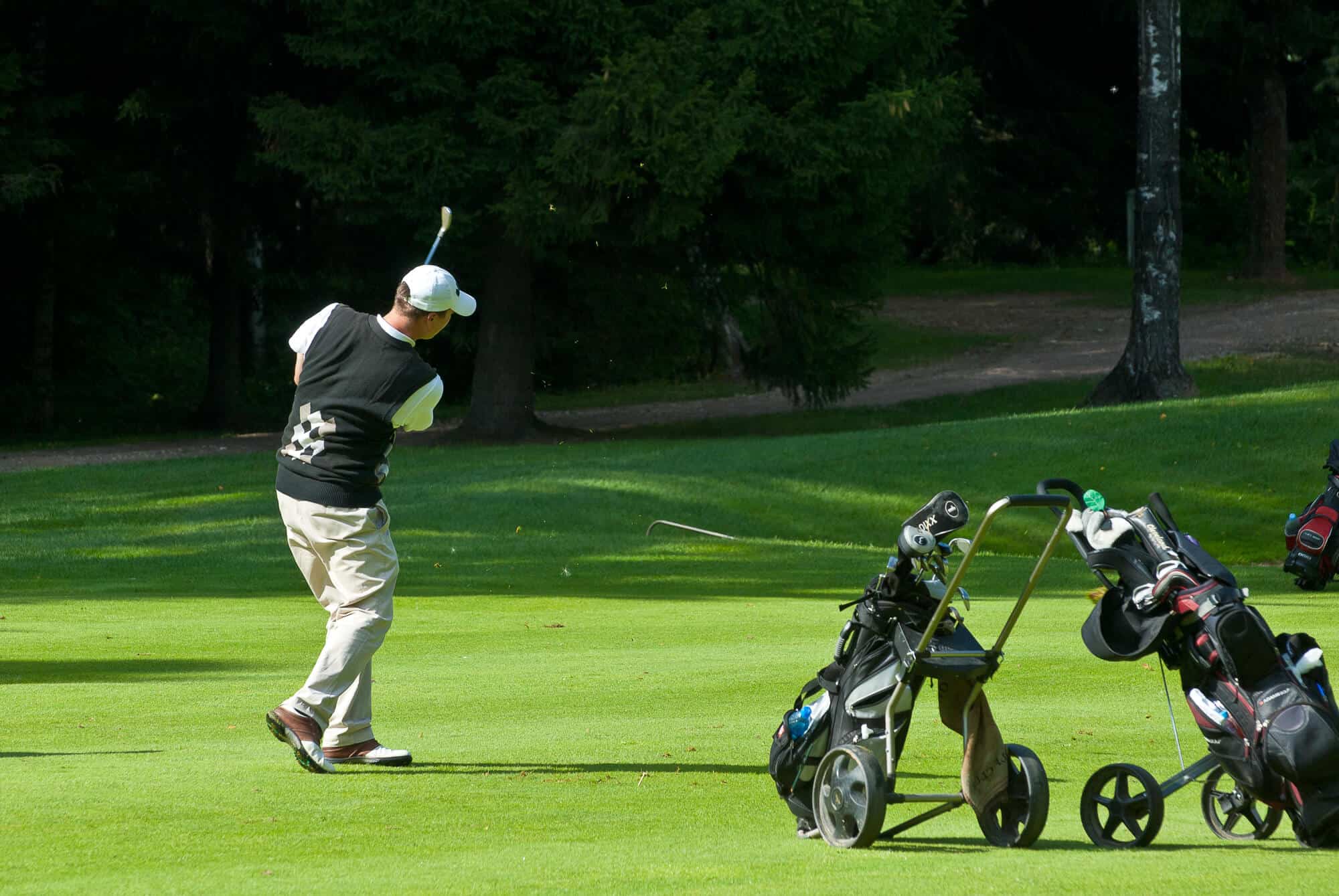 Golfing remains one of the most popular amateur sports around because it is both highly competitive and relaxing.

Golf can also be a useful cardiovascular exercise if golfers walk instead of ride on carts. Therefore, anyone getting into this hobby needs to find a high-quality remote golf cart that meets their needs in a variety of different ways.
The following review will not only highlight the five best remote golf carts on the market today but provide a plethora of other information you need to make the best buying decision.
For example, you will learn about the importance of the "follow" feature on carts and master a few basic maintenance tips.
The Top Five Best Remote Control Golf Carts on the Market Today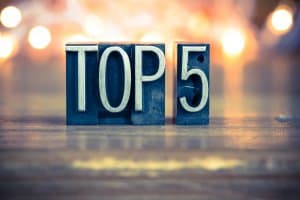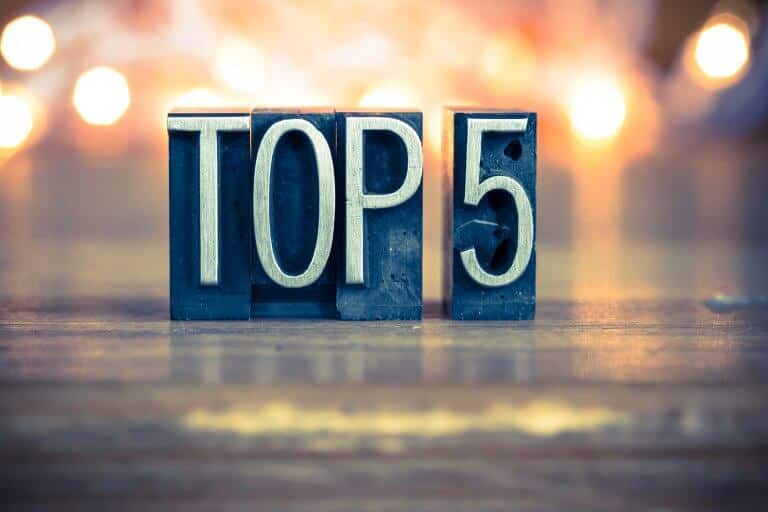 Preview
Make/Model
Bag Boy Quad Navigator Cart
MGI GMI Zip Navigator Remote Control Electric Golf Caddy, Black
Stewart Golf X9 Follow Electric Golf Cart, Black
Spin It Golf Products GC1R "Easy Trek" Remote Controlled Electric Golf Cart, Silver
CartTek GRi-1350LIB BLACK Electric Remote Control Ion Battery Golf Caddie
Preview
Make/Model
Bag Boy Quad Navigator Cart
Preview
Make/Model
MGI GMI Zip Navigator Remote Control Electric Golf Caddy, Black
Preview
Make/Model
Stewart Golf X9 Follow Electric Golf Cart, Black
Preview
Make/Model
Spin It Golf Products GC1R "Easy Trek" Remote Controlled Electric Golf Cart, Silver
Preview
Make/Model
CartTek GRi-1350LIB BLACK Electric Remote Control Ion Battery Golf Caddie
These carts provide a broad range of benefits that make them worth your consideration. They include the following models, which I will review in greater depth below this subsection:
4. GC1R "Easy Trek" Remote Controlled Electric Golf Cart
1. Bag Boy Navigator
Bag Boy Quad Navigator Cart
Full direction remote control allows for left, right, forward, reverse and speed control
Patented Gyroscope 'anti-deviation' Technology keeps cart on Track
Advanced digital electronics with full color display, speed settings and Battery level indicator
Adjustable upper bag support bracket with bungee straps; powerful, twin calibrated 230W motors
Dual gearbox System
The Bag Boy Navigator is my number-one remote golf cart choice for several different reasons.
First of all, I love the full-direction remote control option. This remote allows you to move the cart in four different directions and at a multitude of different speeds. Even better, the anti-deviation technology uses a gyroscope to keep the cart on the right track at all times.
Other exciting features of this cart include a battery-level indicator, flexible bag straps, multiple types of support brackets with bungee straps, and high-quality digital electronics that provide a multitude of readout options. And last, but not least, the high-performance lithium-ion battery provides 12 volts and 24 amps of power.
That said, there are a few downsides to this item that you should seriously consider before buying it.
While these issues are mostly quite minor, some might be a bigger deal to specific individuals. As a result, I strongly suggest browsing through the pros and cons section below and weighing them against the price listed at the very bottom of this mini-review.
Pros
Folding design is very easy to store
Battery provides more than enough power for 18 holes
Turn radius is fairly tight
Remote is very responsive
Cons
Fairly heavy at 54 pounds
Lacks a "follow me" option
Seat feels a little flimsy
Who is Best Suited for This Cart?
Beginning golfers who are just getting used to the sport may benefit from this cart more than advanced golfers.
The lack of a "follow me" feature may turn off those advanced golfers but won't be a huge deal to beginners. However, those who don't mind a non-follow cart will appreciate what this model has to offer.
2. MGI Zip Navigator
MGI GMI Zip Navigator Remote Control Electric Golf Caddy, Black
Full Directional remote control allows for left, right, forward, Reverse and speed control
Patented Gyroscope Straight tracker technology keeps the caddy on Track across any Terrain
Downhill speed control minimizes your effort and maximizes control
Twin calibrated motors for supreme power & agility
Powered by the largest capacity Lithium 24V 380Wh batter
Included components: caddy,battery,manual,remote
The MGI Zip Navigator is just a step or two below the Bag Boy Navigator in quality and value.
For example, it too contains a full-directional remote control that provides multiple direction options, a variety of specific and adjustable speeds, and a patented gyroscopic straight tracker that keeps the cart running smoothly on grass and other types of terrain.
However, the MGI Zip Navigator does have a few options not found on the Bag Boy Navigator.
For example, the MGI has downhill speed control to ensure that the cart never gets out of your control while you are going up and down hills. And the twin motors have been carefully calibrated to provide multiple levels of power and agility that can't be topped.
So why is this cart second on the list instead of first? Well, there are a few issues with it that concern me and which will likely concern other golfers as well.
While these issues aren't severe enough to drag the MGI Zip Navigator too far down the list, they were just annoying enough to keep it from being the best cart that I could find.
Pros
Fourth wheel provides increased stability and directional control
Park brake keeps the cart strongly held on just about every terrain type
Odometers track how far you've walked on a golf trip
Zip-fold design makes the cart extremely easy to store
Cons
Tends to struggle a little bit going up hills
Battery may start getting low by the end of a game
Lacks a "follow me" option
Who is Best Suited for This Cart?
Anybody who wants to track how far they use their cart and how much exercise they get should love the MPI Zip Navigator.
However, its easy-to-fold design is particularly helpful for people who have smaller cars or who don't have a lot of room where they can store their cart when they aren't on the course.
3. Stewart Golf X9
Stewart Golf X9 Follow Electric Golf Cart, Black
This cart will follow you on the fairways to allow you to focus on your game.
55 yard Bluetooth remote control: forward, left, right, reverse & cruise control.
Rechargeable lithium handset & 22Ah lithium cart battery.
Handbuilt in Great Britain.
Folded Size: 12.55 inches (h), 25.9 inches (w), 32.2 inches (l).
The Stewart Golf X9 is the first cart on my list that will follow you around on the course using "follow me" technology.
I will talk about why this option is such a great choice later on in this article. For now, just understand that this option is a cool feature that makes the Stewart Golf X9 stand out from other carts on this list.
However, there are plenty of other carts with a follow option available on the market. A few are even included in this list. That said, the Stewart Golf X9 stands out from these models in a variety of ways. First of all, it "follow me" design uses Bluetooth control to make it easier for you to track the movement of your cart from just about any remote device.
Just as importantly, the Stewart Golf X9 is one of the lightest carts on the market – just over 31 pounds – and powered by a high-quality lithium battery that stays strong throughout a whole game. And with benefits such as aluminum housing, downhill braking, and an elegant and sleek design, the Stewart Golf X9 is an excellent option for just about any golfer.
Pros
Multiple storage options for a variety of items
Durable and robust chassis resists damage and other issues
Four-wheel design keeps the model very stable
Automatic "follow me" design will read your movements quite accurately
Cons
The price of this cart is quite high
"Follow me" technology works for just 50 yards
Some control issues on paths
Who is Best Suited for This Cart?
Golfers with a lot of money to burn will really appreciate this cart. It provides them with the best "follow me" option on the market today. And while its price and a few other issues hold it back from the top of the list, the Stewart Golf X9 is one of my favorite remote golf carts available. If I had the cash, it's probably the one I'd be using for my game.
4. GC1R "Easy Trek" Remote Controlled Electric Golf Cart
So far, the carts I've discussed cost over $1,500 to nearly $3,000. While many golfers can afford these options – even if on payment plans – others simply don't have that kind of money.
Thankfully, the GC1R is available as a high-quality budget remote golf cart. Though it may lack some of the bells and whistles common on other carts, this model will still get the job done.
For example, it has two 200-watt motors that provide a surprising amount of power and control over most golf course terrain.
The airless rubber tires offer excellent grip on the roughest areas of a course, particularly when the 12-volt battery is fully charged. Even more surprisingly, this cart has a free-roam option that allows it to follow you wherever you go.
All of these options, combined with multiple preset speed choices, make this a surprisingly excellent choice for someone who wants to spend under $500 on a remote golf cart. That said, the lower price does cost you a few benefits and options that drive this cart down the list a little.
Pros
Unbeatable price for the quality of the cart
Controls surprisingly well on steeper hill inclines
Among the lightest carts available on the market
Free-roam option surprisingly accurate for such a low-cost cart
Cons
Material quality is lower to suit the smaller price tag
Rampant complaints about poor customer service
Battery may be a little weaker than other models
Who is Best Suited for This Cart?
Individuals who just don't have a lot of money to spend should try out this budget model.
For the price, I think it is the best low-cost model that I could find on the market. Be prepared for a few downsides, though, as this cart will lack a large number of the options available in my previous choices.
5. CartTek Gri-1350LIB
In some ways, it is a compromise model between the highest- and lowest-priced models on my list. For example, it is a little cheaper than the top choices on my list but more expensive than the budget option. As a result, the CartTek strikes a unique balance that makes it worth considering.
For example, its remote is fully programmable, meaning that you can set it to run at a multitude of different speeds and in many different directions.
Those who don't want to program their cart can just use one of the four factory-preset speed and direction options. Beyond these benefits, the CartTek possesses a 24-volt battery that just might be the most powerful on this list.
So why is the CartTek at the bottom of my list? While it does contain cool options like adjustable turning force and electronic tracking, the CartTek simply doesn't provide the same level of quality as the other carts I've highlighted. Don't let its lower ranking fool you, though, as this model is still one of the best available on the market today.
Pros
Easy-to-use pre-set remote options
Light, but powerful, battery is just 3.5 pounds
Electronic tracking keeps your cart driving straight
Reasonable price that is easier for most golfers to afford
Cons
Fairly bulky and a little hard to store
One of the heaviest models on the list at 50 pounds
Programming may be hard for some to understand
Who is Best Suited for This Cart?
Golfers who want a great middle-of-the-road cart option will appreciate this model.
It has just enough engaging elements to make it attractive but, unfortunately, a number of issues that do decrease its quality. However, anybody who wants a cart with programmable controls will fully appreciate this cart and its many options.
Important Elements to Look For in a Remote Control Golf Cart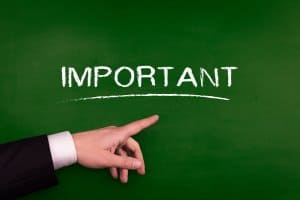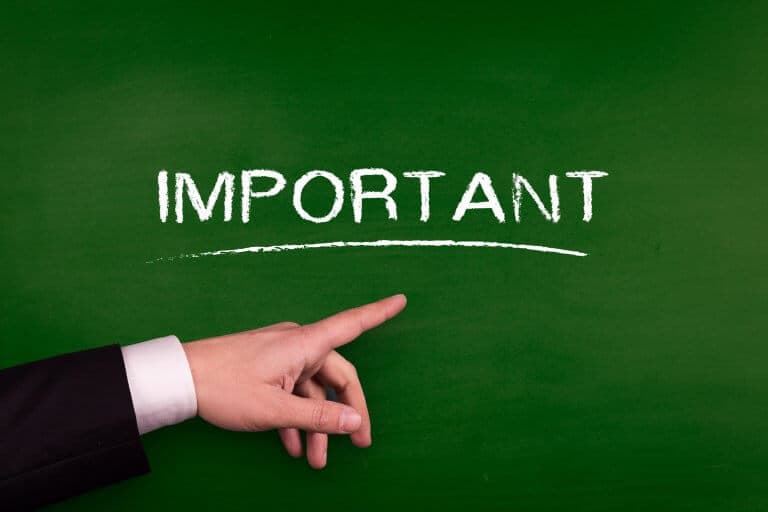 So just how did I come up with my rankings for these golf carts? I took a look at multiple elements to gauge the value offered by each cart. These elements are listed below to make it easier for you to rate these carts or others like them on the market:
Price – While a high price shouldn't be a deterrent for a remote golf cart, you need to make sure that the value of the cart is high enough to warrant the price.
Battery Power – Make sure that your remote golf cart battery is – minimally – 12 volts to get sufficient power. Aim for higher power levels if you can afford them, such as 24 volts.
Remote Types – Try to find a remote that has as many options as possible for control and programming. In this way, you can get the most bang for your buck.
Braking Power – A great remote golf cart should brake well on multiple types of terrain and not roll away when parked on a hill.
Climbing and Descending Ability – Golf courses are filled with a multitude of hills, which a high-quality cart needs to climb and descend without difficulty.
Turning Radius – A good remote golf cart should be able to turn in a tight radius to prevent difficult control situations.
Stability – While three-wheel carts may be less expensive and a little easier to turn in tight spots, four-wheel carts typically provide more stability.
The Benefits of "Follow Me" Golf Carts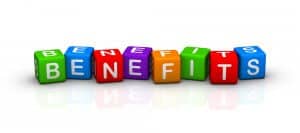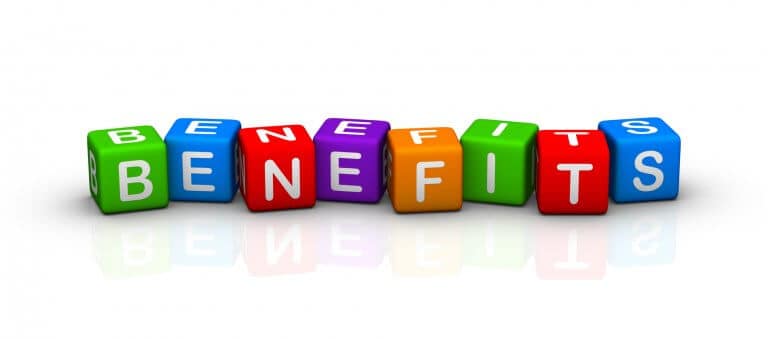 Throughout the cart reviews above, I mentioned that some carts used what I termed "follow me" technology.
This feature is exactly what you think, as it allows the cart to follow you while you walk on a golf course automatically. Carts with "follow me" technology typically utilize a variety of different items to ensure your cart successfully tracks you.
For example, higher-value carts typically have sensors that track your movement and follow it as much as possible.
As a result, you can just walk in front of your cart without having to haul it physically. Other elements that help the cart operate smoothly include gyroscopic trackers that keep the cart from tipping over while it rides. Typically, this feature is available in ranges from 50 to 100 yards.
Some lower-value carts may require the use of remotes to keep the "follow me" technology accurate. However, most carts with this feature typically allow you to program the cart in multiple ways to achieve higher precision with your controls. Just as importantly, these carts usually have more stable wheels to keep them from tipping in dangerous ways while you ride.
Maintenance Tips for Remote Control Golf Carts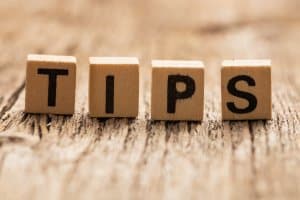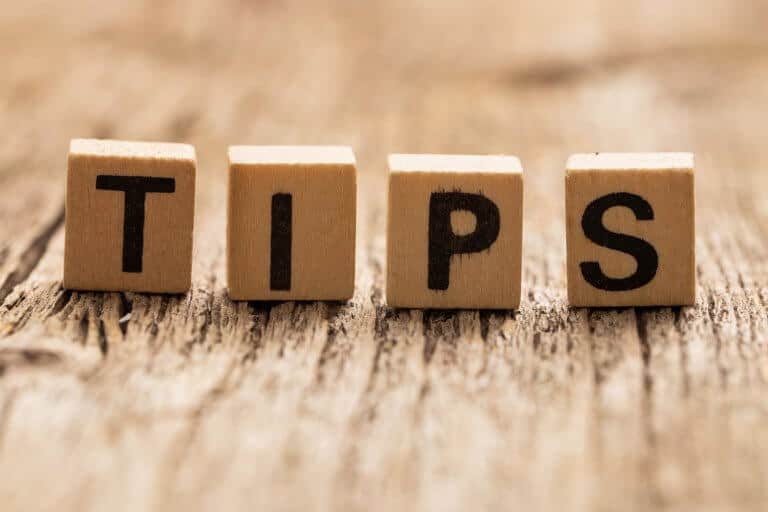 While a high-quality remote golf cart typically lasts for years without maintenance, performing a few maintenance procedures will keep them running smoothly for even longer.
The following are just a few of the steps that you can take to ensure that your cart is in great shape for years to come:
Regularly Charge the Batteries – Recharging the battery of your cart after every golf outing should keep it strong. Make sure to disconnect it, though, the moment that it reaches peak charge levels.
Check Battery Connections – After charging your battery, make sure to check the connections to ensure that they are clean and fully connected to the battery and the rest of the cart.
Clean the Wheels – Wipe down the surface of the cart wheels with a simple soap-based cleaner to break apart dirt, clay, and other stains from their surface.
Fix Tears on the Cart Pockets – As your cart experiences some wear and tear, make sure that you sew any tears on the cart pockets to keep them from spilling.
Oil the Motor – Oil and grease all the important motor parts at least once every six months to keep them lubricated. Check for any wearing issues that could be affecting your motor, including worn gears and other issues.
Repair Wire Frays – Wire frays are a huge problem with remote golf carts because they can affect how well they operate. Make sure that you repair or replace any frayed wires throughout the cart to ensure that it doesn't stop working.
Get the Brakes Checked – At least once a year, take your cart to a repair specialist and have them inspect and repair the brakes. While you're there, have them double-check the motor to ensure that it isn't running into any problems.
Care for the Remote – Lastly, make sure that your remote is either properly connected to the cart or has fully-charged batteries. Make sure that none of the buttons are sticking due to dirt working its way between and underneath them.
FAQ on Remote Golf Carts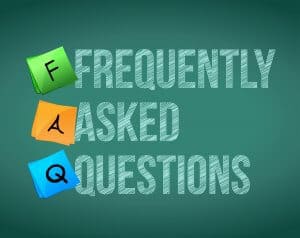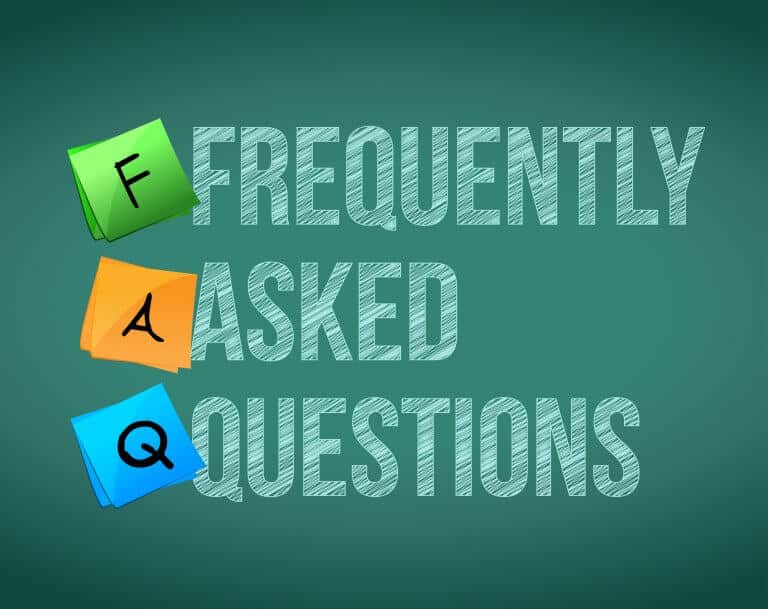 What benefits do remote carts offer?
Remote carts keep a golfer physically active without tiring them out. Beyond that, remote carts also save a golfer money by making electric golf carts unnecessary. Regular golfers may pay as much as $20 per outing for a cart, but owning a remote bag cart eliminates that fee.
What are the downsides of these remote carts?
The biggest downside of these carts is their cost. Many beginning golfers may struggle to justify paying $500-3,000 for one. However, the savings on electric cart fees alone will help to pay for the cost. These simple caddies may also be a bit hard to store in a car if they don't have a folding design. Besides these minor annoyances, most remote carts provide a high-quality experience.
Is the "follow me" technology worth it?
Some golfers find that "follow me" carts are harder to use than they are worth. For example, you need to turn them off every time you take a shot, or the cart will continue to follow your movements. That said, "follow me" technology is a good option for someone who wants a hands-free bag-handling experience.
Should I get a front- or rear-wheel drive cart?
Front-wheel carts typically struggle to turn as tightly as rear-wheel models but climb hills more easily than rear-wheel models. By contrast, rear-wheel models tend to spin when stuck in the mud but are easier to repair. The choice here is up to you.
How long will these carts last?
Performing proper maintenance and repair procedures on these carts can help them last for over 10 years. However, you should expect to change your battery a few times during its lifetime. Most remote golf cart batteries are good for 150 charges before being replaced.
Final Thoughts
As you can see, remote golf carts provide a variety of benefits that make them more than worth the investment for the beginner and advanced golfers. And the five models mentioned here are the best that you can find anywhere and provide the most engaging and fun golfing experience on the market today.
However, there are plenty of other models available on the market that could be worth a consideration. If you find that these options are not quite what you want in a remote golf cart, there should be a similar model available. I strongly suggest, though, that you give these carts a chance. They truly are your best options.
Resources
Motogolf: Remote Control Caddies
King of Carts: How to Serve an Electric Golf Cart
Motogolf: Benefits of a Remote Control Golf Caddy
Batcaddy: FAQ