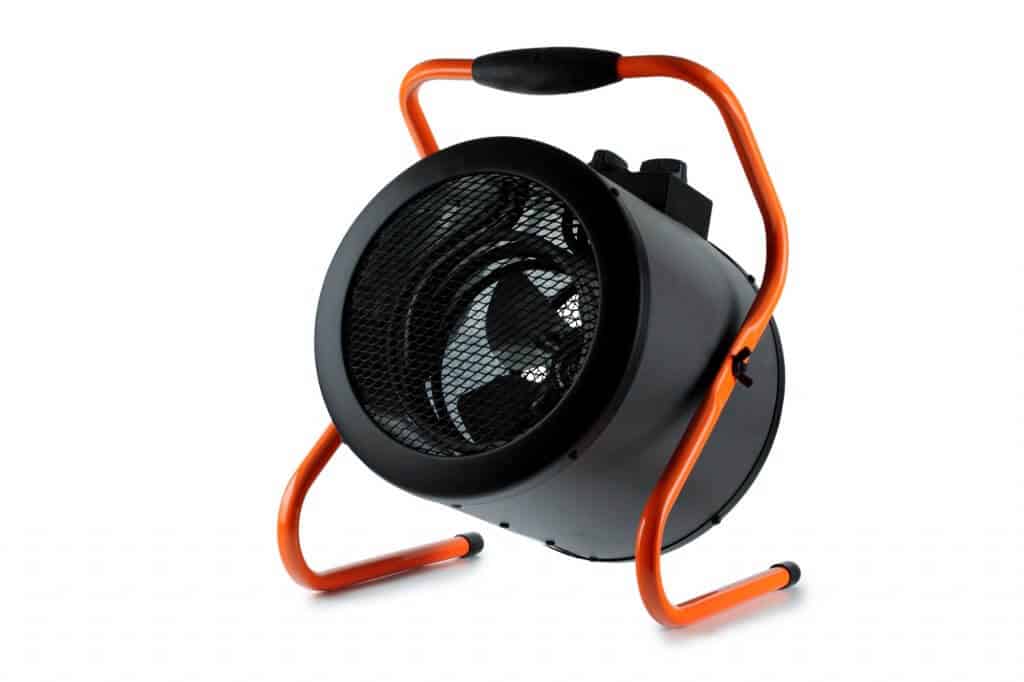 Whether you're a golfer or an outdoor enthusiast, golf carts provide many fun and unforgettable experiences. And if you plan on using this vehicle during the cold early spring, late fall, and winter months, you need to consider investing in a high-quality golf cart heater.

Best Golf Cart Heaters 
The following golf cart heaters include some of the best on the market today. Each review will highlight key features, including pros and cons, and a price and link to where you can purchase each model.
1. Mr. Heater MH4GC
No products found.
This Mr. Heater model is our choice for the best golf cart heater for a variety of reasons. These include a high-quality windscreen, a tip-over safety switch and an oxygen depletion sensor that protects you from problems while on the golf course.
Pros
Cons
2. PROWARM Fan Forced Ceramic Portable Electric Heater
No products found.
Those who want a low-cost heater should consider this option. As an electrical model, it is safer than a propane heater, more comfortable to transport, and doesn't require swapping out tanks. These benefits make it a good choice for those on a budget.
Pros
Cons
Requires electrical output
Engine not the most powerful on the market
3. Coleman SportCat PerfecTemp Catalytic Heater
This simple heater slides easily onto a propane tank and produces 1,500 BTU for over 14 hours. The flameless design keeps you safe from burns and avoids accidents if your golf cart hits some bumpy roads. And the easy-grip handle makes it simple to carry.
Pros
Detachable base keeps heater safe
May be used at home or in a cart
Easy to tie to many surfaces
Cons
May be bulky for some drivers
4. 3G Portable Propane Heater
Capable of producing 3,000 BTU, this heater provides you with the warmth you need on chilly days. Each 16-ounce propane tank will offer seven hours of heating, which is about the industry standard. And the ceramic heating elements prevent heat damage to the unit during extended trips.
Pros
Stainless steel design minimizes dangers
Matchless ignition system
Cons
Requires regular maintenance
Tricky operation for some users
5. Comfort Zone CZ707 Personal Heater
This multi-use personal heater is easily-adaptable for use with a golf cart, though it may also be used for camping and in a home. Its simple and compact design is an industry-standard style that works well and which creates an efficient air flow in your cart.
Pros
Multiple settings for maximum efficiency
Tough metal housing resists damage
Minimal operational noise
Cons
Fan-forced heat isn't as warming as other models
May seem small to some users
6. Climate Caddy Heater
Those who want an electrical heater may enjoy this model. It includes a bi-level vent system that lets you point air exactly where you want. And the electronic eye automatically turns the unit on and off based on your position in the cart.
Pros
Battery is easy to recharge
Minimal noise when operating
Designed for universal cart use
Cons
Battery-operated power is lower than other heaters
7. Texsport Sportsmate Portable Propane Heater
This budget-priced Texsport golf cart heater produces up to 3,000 BTU off of a 16-ounce propane cylinder. That level of heat production is outstanding for a model of this price. And driving tests show that it won't tip over during extended and bumpy cart trips.
Pros
Paddlefoot base provides extra stability
Shutoff valve turns off fuel when flame goes out
Cons
A bit top heavy on propane tanks
Flame-based design may feel unsafe
8. OnCourse Golf Cart Heater
Portability is the primary goal of this simple heater. It features a compact design that takes minutes to install or breakdown. And the powerful heating element provides a reasonable output that should keep you warm on even the coldest days of the year.
Pros
Carrying case makes this a very portable unit
Useful for multiple heating scenarios
Light, but sturdy, design feels reliable
Cons
Lengthy cool down may be frustrating
Takes 30 seconds to start
9. Portable Golf Cart Propane Heater
Though this basic propane heater is pretty standard for the industry, it does provide many great features. For example, the screw-on design takes minutes to learn and master, and the ignition switch requires no fussing with matches or dangerous pilot lights.
Pros
Simple design is easy to understand
Stabilizing base keeps heater focused on you
Adjustable heat prevents overheating
Cons
Changing the tank may be expensive
No real "aha!" feature separating it from other tanks
10. Optimus H-3001 Compact Utility Heater
This small fan is designed to be among the most portable on the market. Its compact design helps keep down the cost but provides you with a robust heating solution. The built-in handle is a particularly lovely design choice for this small heater.
Pros
Compact design is perfect for golf carts
Warning light prevents overheating
Cons
Some may find the model flimsy
Heat level isn't incredibly high
How to Use a Golf Cart Heater
Operating a golf cart heater is a fairly simple process and includes the steps outlined below:
1. Attach the heater to its power source. This step includes plugging in an electrical heater to the cigarette lighter or power plug on your cart or adding a propane tank to the base of the heater.
2. Carefully position your heater. Place your base on your heater – if it has one – and place it somewhere in the cart that won't interfere with your driving. Many will fit right inside of the cart's cup holder.
3. Choose your level of heat. Typically, most golf cart heaters have several heating options. Pick which one suits your needs and let it run at that level.
4. Check your heater as you golf. Make sure to turn off your heater when you're out of the cart to avoid draining your battery or your propane tank.
5. Remove the heater when you're done golfing. Carefully unplug or unscrew your heater – after waiting 10-15 minutes to cool it down – and remove it from your cart.
Benefits of a Golf Cart Heater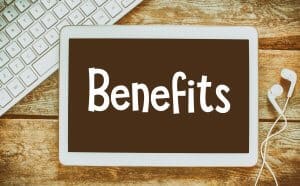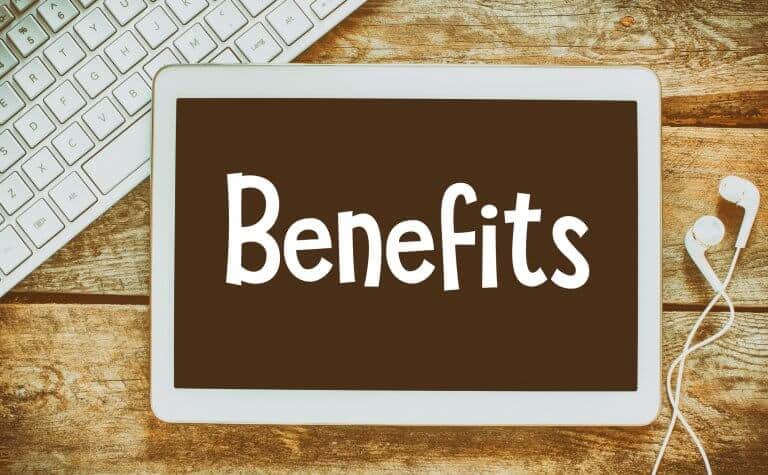 Golf cart owners interested in a heater need to fully understand the many benefits of these tools. Just a few of the advantages you'll receive when buying a golf cart heater include:
Keeps your cart comfortable for long drives
Easy installation on most carts
Improves your game by warming your hands
Makes golfing more fun for younger children
Creates relaxing outdoor use during hunting seasons
Minimizes cold-related issues with your cart
Golf Cart Heater FAQ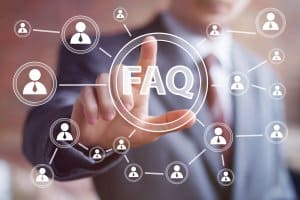 Though golf cart heaters are relatively simple devices, many consumers have questions about their operation. The following golf cart heater questions are among the most frequently asked and most important to understand.
Q: Are golf cart heaters safe?
Golf cart heaters utilize many different safety devices to keep them safe. Make sure to follow all operational guidelines to improve the safety of your cart, such as using the proper firing and heating methods for your heater.
Q: What does the tip-over switch do?
A good golf cart heater should have a tip-over switch that automatically turns the heater off when it falls. This switch protects you from fires if you leave your heater running in the cart. Make sure to keep your heater balanced to prevent this danger.
Q: Are electric or propane heaters better?
Your choice of heaters will depend on your taste. Many prefer the low-price of the propane heater while others pick electric to avoid buying propane tanks all the time. Electrical heaters may drain your cart battery, however, and often don't have the same BTU output as propane tanks.
Q: What maintenance should I perform on my heater?
Most golf cart heaters require minimal maintenance to keep them running smoothly. Check the heating head for any dirt to avoid nasty burning smells or fire dangers. And make sure to keep the screens from breaks to prevent any other complications. Other issues, such as wiring, should be checked by professionals.
Q: My heater won't light! What is wrong?
Make sure to check the connections between your heater and the power source before assuming a more severe issue affects your unit. Sometimes, the tank may not be attached correctly, or the plug shook loose while you drove. Other problems may include shorts in the wiring or a drained battery or propane tank.
Q: Why is my heater so loud?
Heaters should make a slight hum while they operate. Others may produce louder noises even when working correctly. However, loud rattling noises or sudden clanks may indicate a more severe problem and should be immediately checked to avoid issues. For example, a heating element may be loose and rattling in your unit.
Q: Where's the best place to put a golf cart heater?
Try to place the heater so that it is close to you without being too stifling. For example, a distance of about 3-4 feet should provide you with a maximum level of warmth without causing discomfort. Place the heater on a flat surface, whenever possible, to ensure it doesn't tip over.