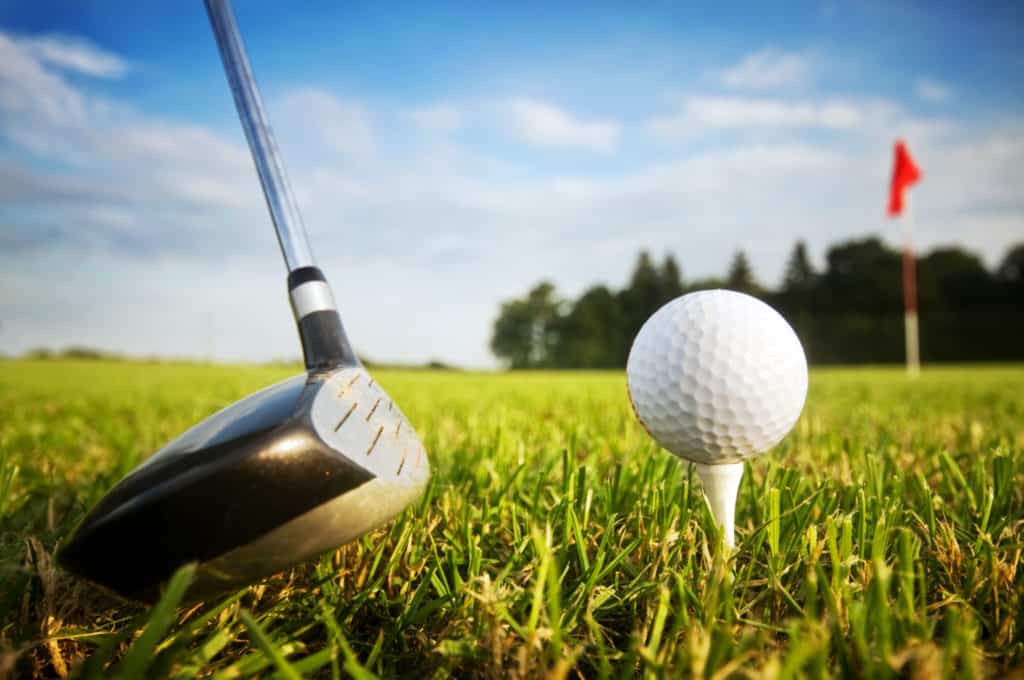 Yes, you read the title correctly.
There are golf drivers out there for less than $150.
Some of these may not be brands you have heard of in the past, but that does not mean these are not quality golf clubs.
Many smaller companies don't have the same marketing budget as larger golf manufacturers, but they can still make quality golf clubs.
We put together a list of our top ten favorite golf drivers for less than $150.
There are options on our list for golfers of all handicap levels.

Top 10 Best Golf Drivers Under $150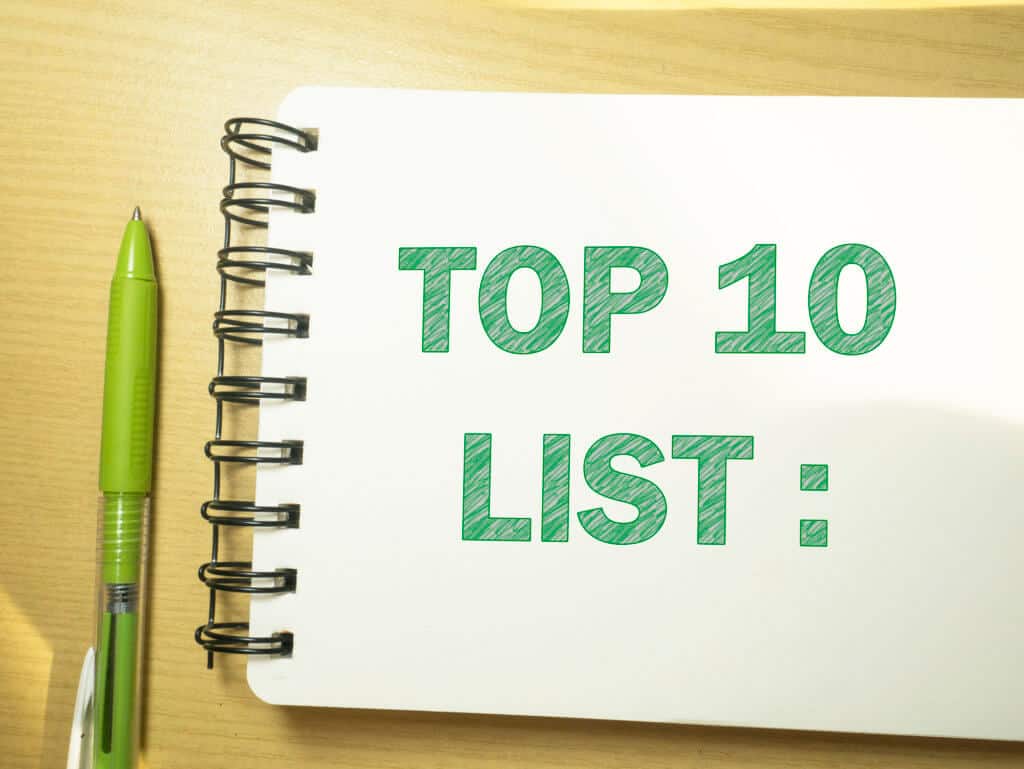 1. PGX Offset Driver
Key Features
Offset
460cc Clubhead
Nice matte black finish
At the top of our list is the PGX Offset Driver.
This golf club has been around for a few years, and golfers are finding it has tremendous performance ability.
This club falls well below our $150 budget.
The PGX is considered to be a good choice for a golfer who has a higher handicap or is a beginner.
It is built with an offset clubhead which makes it an anti slice driver.
The clubhead itself has a matte black finish which helps it stand out against the green turf and helps to reduce glare as well.
When looking at inexpensive golf drivers, you sometimes need to sacrifice on feel and sound.
Surprisingly, for the price this club is offered, it has an excellent feel and sound.
You won't get too many choices between shafts and lofts with the PGX, but the stock club will work quite well for the majority of golfers.
If you are a mid swing speed player who struggles to keep the golf ball straight, the PGX is an excellent option.
Pros
Matte black club head
Decent sound and feel
Offset to help fight against a slice
Cons
Not the longest driver on the market
2. Wilson Men's Ultra BLK Driver Golf Club 45" Country Club 460cc Titanium Alloy RH
Key Features
Classic club head design
Titanium alloy
Micro injection face
Another driver that comes in well below the $150 price mark is the Wilson Men's Ultra BLK Driver.
This is considered to be a game-improvement driver and offers a very large 460cc clubhead.
If you have been struggling with getting the distance you want out of your current driver, this club head could help.
The clubhead is a Titanium alloy, and it has a micro-injection face insert.
The face insert helps the club to be forgiving in addition to being long.
The graphite shaft in the Wilson can be ordered in either a regular or a stiff shaft.
You should take note that the shaft itself is very lightweight and probably will be best suited for those golfers with slower and medium speed swings.
The sweet spot on the Wilson driver is quite large, and you will notice that, overall, this is a very low spinning driver.
If you combine this club with one of the Wilson low spin golf balls, you should get quite a bit of distance.
Overall the Wilson is a great choice considering the price it is offered.
IF you have felt like your current driver is not giving you quite enough performance, trajectory, and consistency, the Wilson is a perfect option to try.
Pros
Lots of technology considering the price
Large sweet spot and lots of forgiveness
Lightweight graphite shaft
Cons
Not available in other shaft options
3. Ram Golf SGS 460cc Driver – Men's Right Hand – Headcover Included – Steel Shaft
Key Features
Large club head
Huge sweet spot
Steel shaft
This is a driver that will certainly stand out from the crowd.
The Ram Golf SGS is one of the only remaining steel-shafted drivers on the market.
Although a steel shaft driver is not for everyone, some players may benefit from this technology.
If you have a very old steel shafted driver you like the feel of, you may enjoy the upgrade to the RAM Golf.
The clubhead on this driver is a very large and forgiving 460cc.
You will get plenty of forgiveness and distance from the clubhead and all of its components.
The shaft on the steel driver is going to be a little shorter than one on a traditional graphite driver.
This is a good thing and something golfers should understand is done for their benefit.
A driver with a steel shaft is more about control than it is about distance.
If you have never really gotten the hang of a driver and want something that works as an extension of your irons and hybrids, the Ram is a perfect choice.
Pros
Nice all-weather golf grip
Steel shaft cut short for control
Large sweet spot
Lots of forgiveness
Cons
Steel shafts in drivers are not the right fit for all golfers
4. Powerbilt Golf TPS Supertech Driver (10.5 Degrees)
Key Features
Comes in 10.5 loft
Legal and conforming
Large face
The Powerbilt Golf TPS Supertech Driver is a very affordable golf club.
This is probably the lowest priced driver on the list, but it is an excellent choice for a new player or a golfer looking for a change in their game.
There is not much to speak of on the Powerbilt when it comes to technology.
This is a very simple design which gives players great confidence off the tee.
The driver's head is a 460cc design, so it will be USGA conforming and feature a large sweet spot.
The shaft that comes in the Powerbilt is a stock graphite shaft which gives you a good combination of launch and forgiveness.
Pros
Legal and conforming driver
Very low pricing
Large sweet spot
Cons
Does not offer much when it comes to distance technology
Not many choices with the shaft
5. MacGregor Golf MACTEC Adjustable Titanium 460cc Driver inc Headcover Men's Right Hand
Key Features
Adjustable
Titanium
Premium Shaft
You will not find very many drivers less than $150 with adjustability.
Adjustability is considered a premium technology in a golf club.
You can set the loft to 9, 10.5, or 12.
You can also adjust the ball flight a bit as well.
We love the adjustability for a golfer who is working on improving their golf game.
As you improve, you may find you need less loft in your driver to get you the distance and the launch you need.
The key you need to adjust the club comes with it when you make your purchase.
The Macgregor driver comes with a lightweight golf shaft which helps players to get much more clubhead speed and more distance as well.
The Macgregor driver also comes with a premium golf grip that will help you feel as though you have a great connection with the club when you swing.
Overall, this is probably one of the most technologically advanced clubs to make our list.
Pros
Adjustable
Lightweight and high performing golf shaft
Lots of distance and forgiveness
Cons
Adjustability makes the clubhead a little heavier
6. Srixon Golf 2017 Men's Z 565 Driver
Key Features
Power wave sole
Stretch flex cup face
Lightweight crown
Srixon is a big name in golf.
You may be surprised to find this driver on this list, but the Z565 is a few years old.
Even though the technology is not the most current on the market, it is still very high-quality technology.
The Srixon Z565 has a very lightweight crown.
When the crown was made lighter, the extra weight was put in to make the center of gravity even lower.
Overall, this is a driver the mid to high handicapper is going to enjoy because of its distance and forgiveness.
The 565 has a power wave sole which is supposed to help increase the moment of inertia and the speed at impact.
The flex cup face makes a larger sweet spot for both forgiveness and distance purposes.
Pros
High-quality driver design
Costly driver initially
High-performance shaft
Cons
Towards the top end of the price range
7. Tour Edge Golf – Bazooka 470 Black Driver
Key Features
High MOI
Black club head
Lifetime warranty
The Bazooka 470 Black Driver is a club that Tour Edge sells in their complete golf sets and individually as well.
This is a high performing golf driver which works well for the medium to slow swinging player.
A clubhead with a black PVD finish makes this club stand out and look like one of the top drivers on the market.
You can get plenty of distance with this club, and the low center of gravity makes it quite forgiving as well.
This is a club even a lower handicapper will enjoy as long as their swing speed is not all that fast.
Some golfers with very fast swing speeds have struggled to get the distance they want off the tee.
As great as this club looks with the Black PVD finish, make sure you use the club head cover to protect it from chipping and damaging over time.
Pros
Great looking driver
Low center of gravity
Variable face thickness
Cons
Shaft is a little week for faster swing speed golfers
8. Tour Edge Golf- Hot Launch HL3 Driver
Key Features
Low center of gravity
Variable face thickness
Increased ball speed
As we have mentioned, Tour Edge makes some excellent golf clubs that work for the mid handicap player in addition to the higher handicap golfer.
The HL3 driver comes at a very fair price, and it offers the Tour Edge Cup Face technology.
The Cup Face technology will help to increase the face flex on the driver, giving you some extra distance and ball speed.
If you want extra distance, this golf club is equipped to help.
As far as forgiveness is concerned, the HL3 has variable face thickness so that, when you miss the center, you are still getting lots of distance and excellent ball flight as well.
HL3 incorporates its Power Channel technology to help increase ball speed and reduce spin.
This driver should help to get you that roll back in your drives.
Pros
The forged titanium club head
Variable face thickness
Power channel for more ball speed
Great launch
Cons
Better for forgiveness than it is for length
9. Tour Edge Golf Men's Hot Launch 2 Driver
Key Features
Offset design
Variable face thickness
UST Mamiya Shaft
Tour Edge makes our list one more time with the Hot Launch 2 Driver.
This particular club is a little older than the other models, and you will see that reflected in the pricing.
The Hot Launch 2 comes with an offset hosel which will help fight a slice.
The offset design makes it easier for golfers to straighten out their golf shots and eliminate the slice.
Hot Launch 2 comes equipped with a UST Mamiya shaft, which is a very high-quality shaft.
It's hard to imagine how they put that shaft in this clubhead and still offer the club at such a fair price.
Pros
High launching
Great pricing
High-quality shaft
Cons
Not as long as the newer Hot Launch driver models
10. New Tommy Armour Launch XL TA-27 Driver 460cc Stiff Graphite 9.5 RH +HC
No products found.
Key Features
460 cc club head
Matte black paint
9.5 degrees of loft
The Tommy Armour Launch CL is the last driver on our list.
This driver is not last because it is not good.
It's an excellent driver.
We love that this comes in a 9.5-degree loft and a stiff shaft, making it an excellent choice for the faster swing speed golfers out there.
Many of the cheaper golf drivers are built for slow swinging beginners, but that is not the case with the Tommy Armour.
The Tommy Armour brand has been around for quite some time, and they are known for making golf clubs that are high quality and not overly complicated.
The Launch XL driver has a matte black paint job on the crown which makes it stand out from other golf clubs.
There will be reduced glare and a much better look overall.
The length of the Tommy Armour is 45.5, which helps it get some great distance as well.
The Tommy Armour driver gives you a great combination of forgiveness, distance, and launch all at a very fair and reasonable price.
Pros
Great looking finish
High-quality design from Tommy Armour
Good mix of distance and control
Cons
Not many shaft flex options
Finding a golf driver for less than $150 can be a bit like finding a needle in a haystack.
Luckily, we have done most of the work for you and put together a great list with high-quality options.
All you need to do now is narrow down the one you think is the best for your game.
When choosing a lower-priced golf driver, be very careful to get a golf shaft that will work for you.
Some of the clubs come with a very lightweight and weak golf shaft.
If you have a faster swing speed, you may end up breaking the shaft.