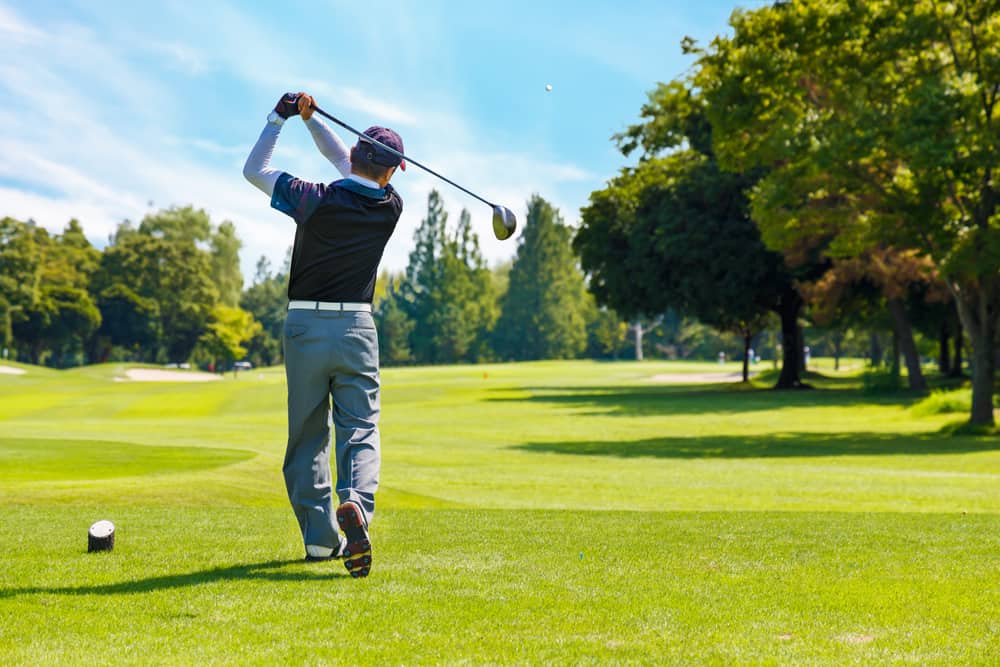 Hooking the golf ball can be a very frustrating miss.
You will see your golf shots take a sharp turn to the left, and it will seem as though the ball flies that way forever.
Hooked golf shots tend to travel even further than slices, and this makes it difficult to recover when you hit a ball well to the left.
There are several reasons you may struggle with a hooked shot on your driver and not on your irons.
The hooked golf shot tends to be much more exaggerated with a driver in your hand, and it causes you to get into more trouble.
If you are curious as to why you are hooking your driver but not your irons, let's take a look at some of the most common situations.

Hooking Driver but Not Irons (8 Causes, Fixes)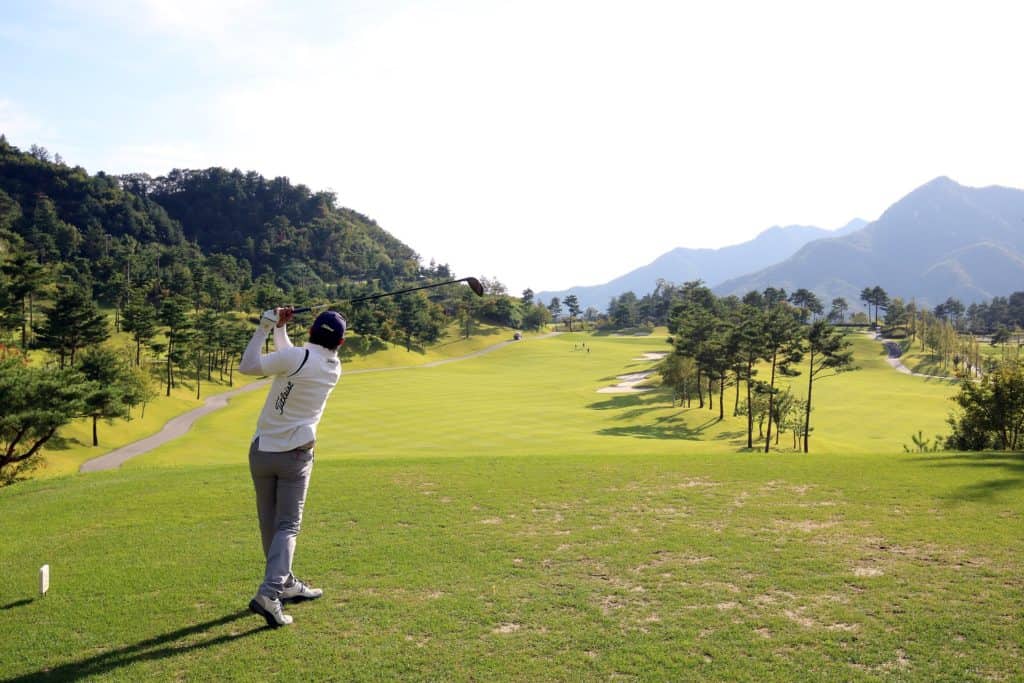 Golf swings are unique.
The causes of the hook in your driver could be a multitude of different things.
However, these top reasons are usually going to end up containing some kind of a fix for your golf game.
1. Grip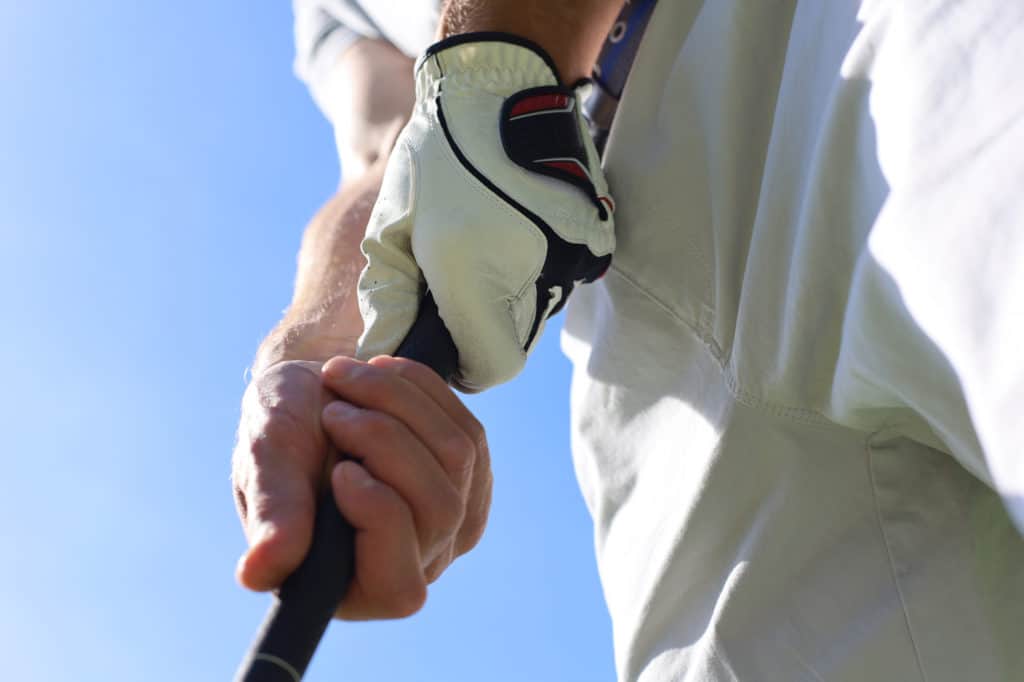 The grip is the only connection we have with the golf club.
If your grip on the club is not perfect, you are going to end up having a hard time hitting the ball straight.
The grip needs to be square and not too strong.
When a grip is strong, it is designed to help those golfers who have a hard time turning the club over through the impact position.
A strong grip is important for those who are struggling with a slice and need to learn to release the club.
However, a grip can get too strong.
When a grip gets too strong, golfers tend to take the golf club and overturn it through impact.
This is when hands and wrists get a bit more involved than they should, and it can cause the clubface angle to turn and send a shot left.
The left turned golf shot is called a hook.
If the left turn happens almost immediately and travels well to the left, it can sometimes be referred to as a duck hook.
2. Weight Shift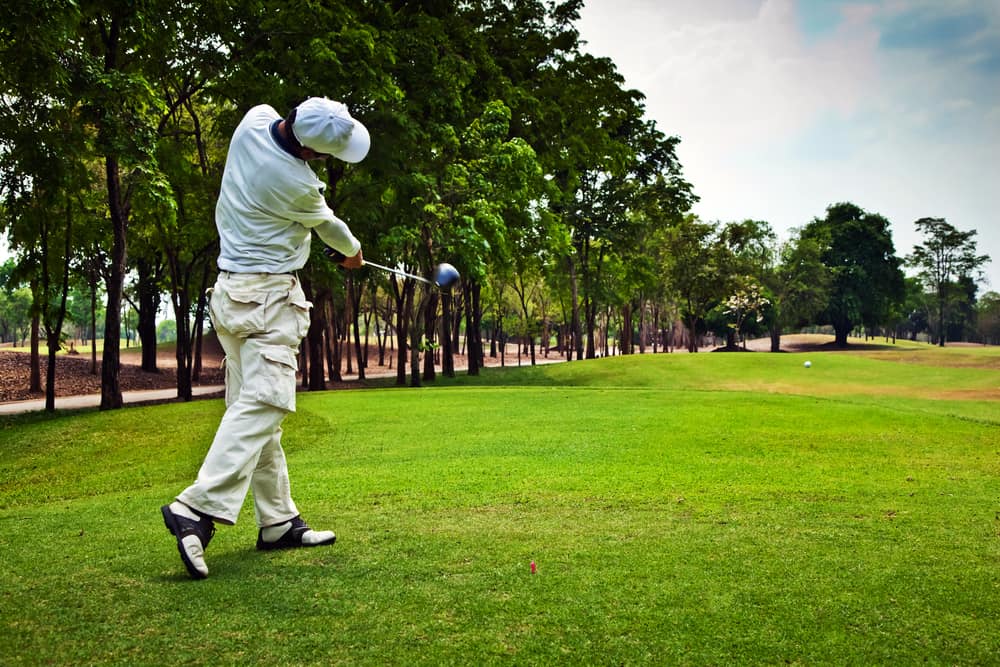 When your weight is more on your back foot than your front foot when you hit the ball, the chance of hitting a hook is much greater.
It is very important to shift weight as you swing through a golf shot.
The weight shift happens on the backswing, where most of the weight will load up on the right side (for a right-handed golfer).
When the golfer swings, makes an impact, and then gets to the finish position, almost all of that weight will have transferred to the left foot.
This weight transfer and the process of moving the weight from one side to the other is going to take a bit of effort.
Most golfers who are new to the game get stuck with a good amount of weight on their back foot at impact.
With the weight on the back foot, the arms can swing around, and they will probably cause the club to close up and head to the left.
Working on your weight shift and timing it correctly can lead to much better golf scores.
3. Alignment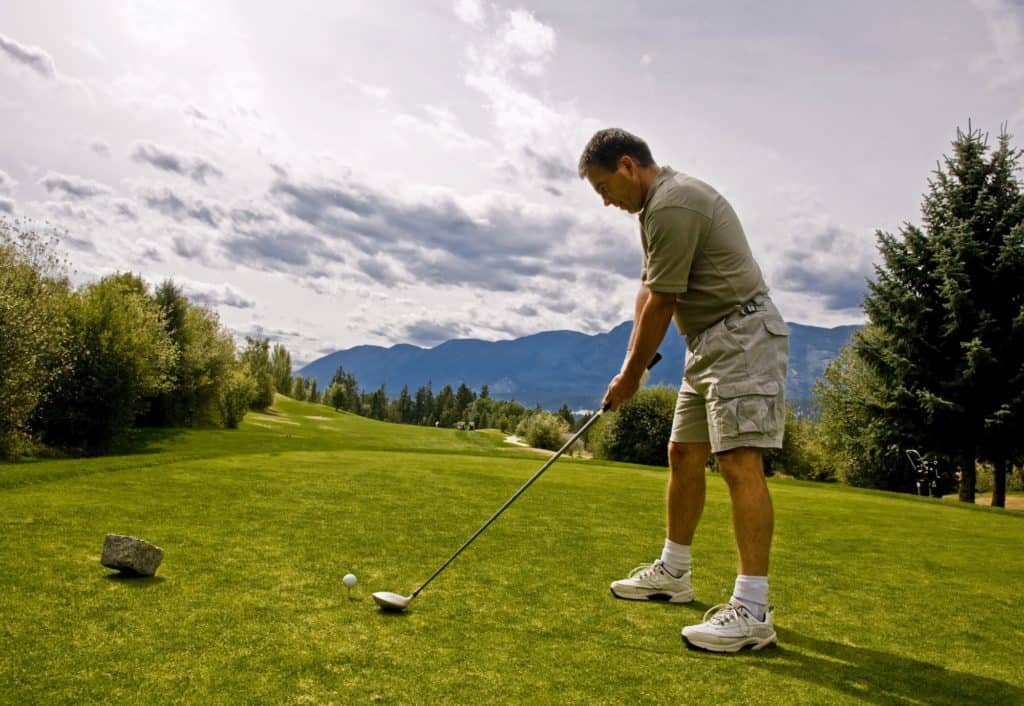 Sometimes it never occurs to golfers that their problems with both hooks and slices could be caused by poor alignment.
Making sure you are lined up properly is going to help to ensure that you are able to hit the ball straight.
Typically speaking, those who end up with a closed stance are going to hit the ball a bit too far to the left.
The closed stance usually happens when the feet are not parallel, or the shoulders and hips are not parallel.
When you have your left foot sticking out further than your right foot, you will close off your body to the target.
This can cause hands and arms to swing around with a slightly closed clubface and make the ball head to the left.
The alignment is one of the most common causes of a hook.
If you find that the alignment is what is causing you all of the trouble you have in your game, you can simply work on getting set up correctly, and these issues will go away.
Most golf fixes are a bit involved and can take weeks to perfect and move on from.
When you have an alignment issue, you can have things fixed in a matter of minutes.
Most golfers hope that alignment is what is causing their troubles.
4. Equipment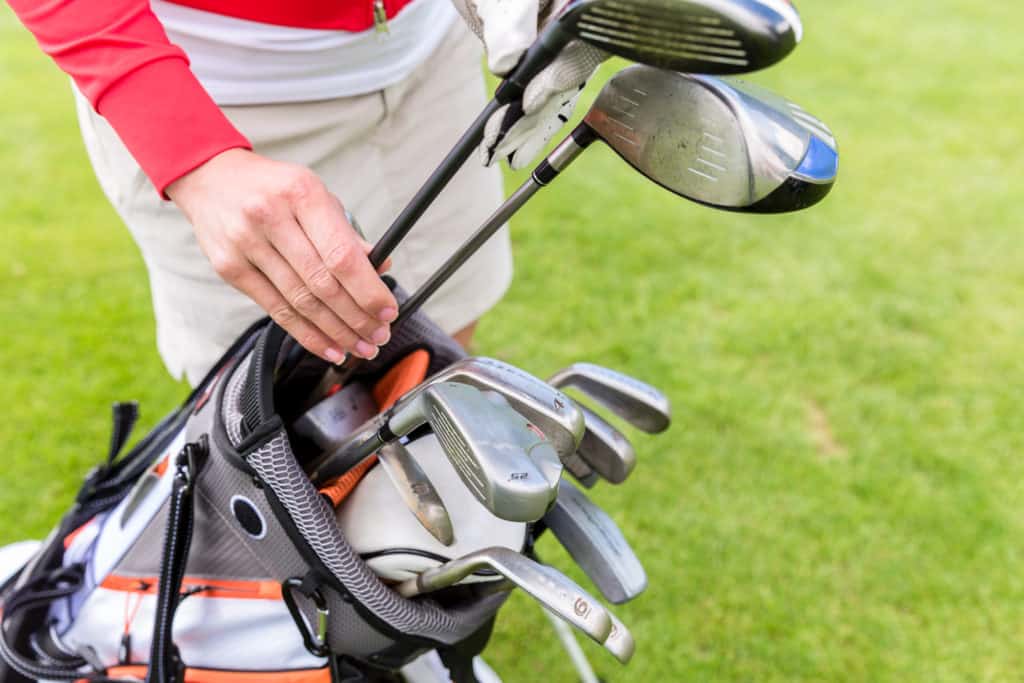 Golf equipment can cause you to hook the ball.
If you happen to have the wrong shaft in your clubs, it can cause quite a hook.
Most of the time, you will find this to be the case when you are playing with a shaft that is too flexible for you.
If the shaft is too flexible, it is easy to wrap it around your body and get it done a bit too fast.
The resulting shot is almost always a hook.
This typically tends to be the case when you are a fast-swinging golfer who can't control the speed of the clubhead.
Golfers who have very fast swings will often switch to a stiff or extra stiff shaft.
This helps to control that speed and ensure that the club is not getting through the impact position too quickly.
Although you can end up losing some swing speed because of your golf club being too stiff, the fast-swinging players will need this for control.
If you have regular shafts in your irons and a regular in your driver, maybe you need to consider switching to a stiff shaft in the driver.
The stiffer shaft could end up being the equipment you need to be able to control your speed and start hitting straight shots again.
You may also notice that your driver is adjustable.
If your golf driver head is adjustable, you can check to make sure that you don't have it set for a draw bias.
A golf club with a draw bias is designed to go left.
If your natural swing tendency is to go left and then you are using a club with a draw bias, it could result in some shots that are going further left than you intend.
Golfers who tend to hook the ball should set the face to be a bit more open and then work on drawing the ball as opposed to hooking it.
Sometimes adding a bit of loft to the driver can also help to straighten out the ball flight, so this is something else that needs to be considered as a way of increasing performance.
5. Tempo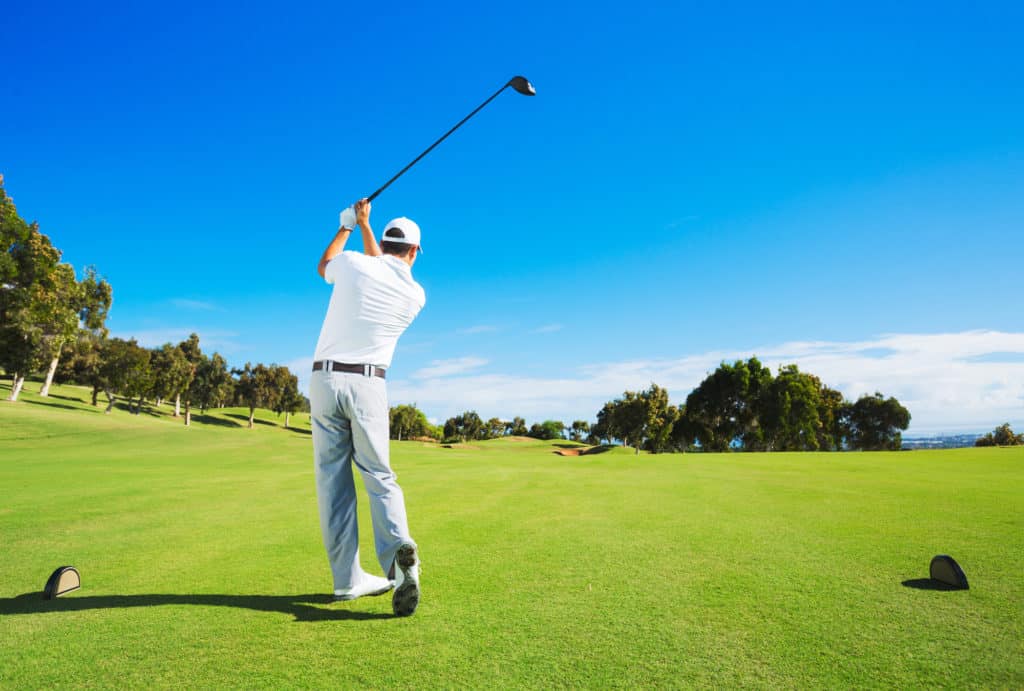 The golf tempo is essential when you are working on fixing a hook.
For golfers who hook the ball, the reason could simply be that their tempo is too quick.
Many players feel that if they are able to slow their swing down just a bit, they can easily straighten out the ball flight.
This, of course, comes with some practice.
Slowing the tempo down could end up meaning that you are actually moving a part of your body faster than you were before.
Tempo and swing speed are not the same thing.
When you can learn to control your tempo, your golf swing becomes much more efficient and reliable.
When your tempo is more controlled, you can get your entire body to turn through the ball as opposed to hitting with just your hands and arms.
Golfers who tend to get their hands and arms a bit too involved in the swing are going to struggle to control their tempo.
One of the best ways to fix tempo issues in your swing is to use a weighted golf club.
The weighted clubs tend to give players that heavy feeling they need in order to get all parts of the swing working together.
6. Stance Too Narrow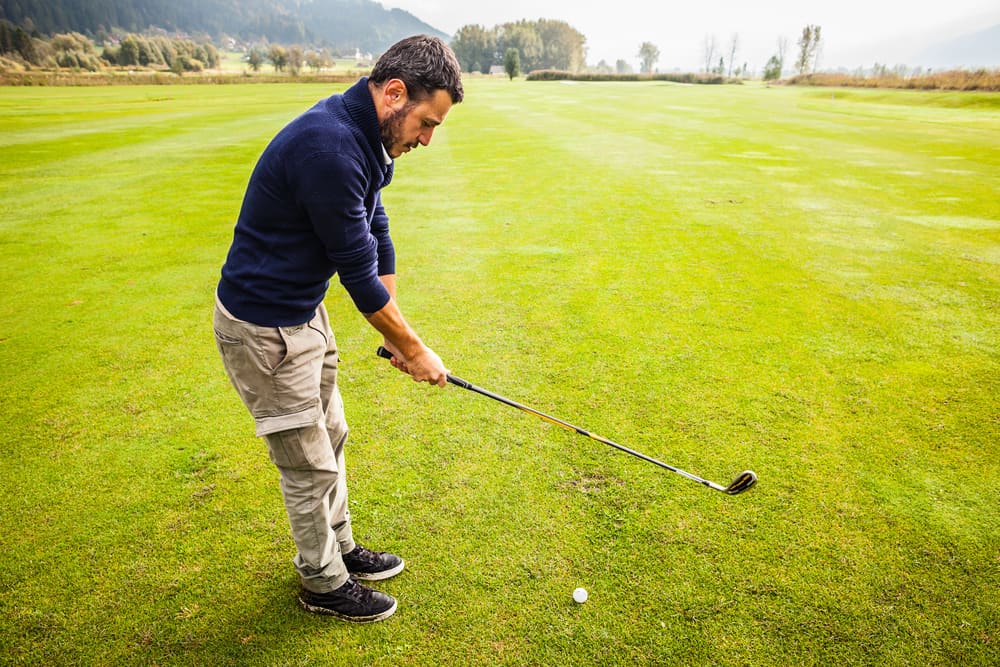 Another issue with the golfers who hook the ball with their driver is that their stance is probably too narrow.
A narrow golf stance is built for those who have a hard time getting their weight to transfer through the ball and complete their swing.
When you are playing with a driver, a wider stance typically gives you a wider arc and much more clubhead speed.
Golfers who are standing with their feet too close together are going to have a hard time controlling the club and holding it back a little as they get through the ball.
The narrow stance is an excellent thing for wedges and short irons, but it is a mistake with the driver.
Some golfers who have struggled with slicing the ball for quite some time can simply adjust their stance and notice an immediate difference in the way that they can control the ball.
Truthfully, if you start hooking the ball while on the golf course, the first thing to check is that your feet are not too close together.
This simple fix could be all that you need to get your game back on track.
7. Swing Plane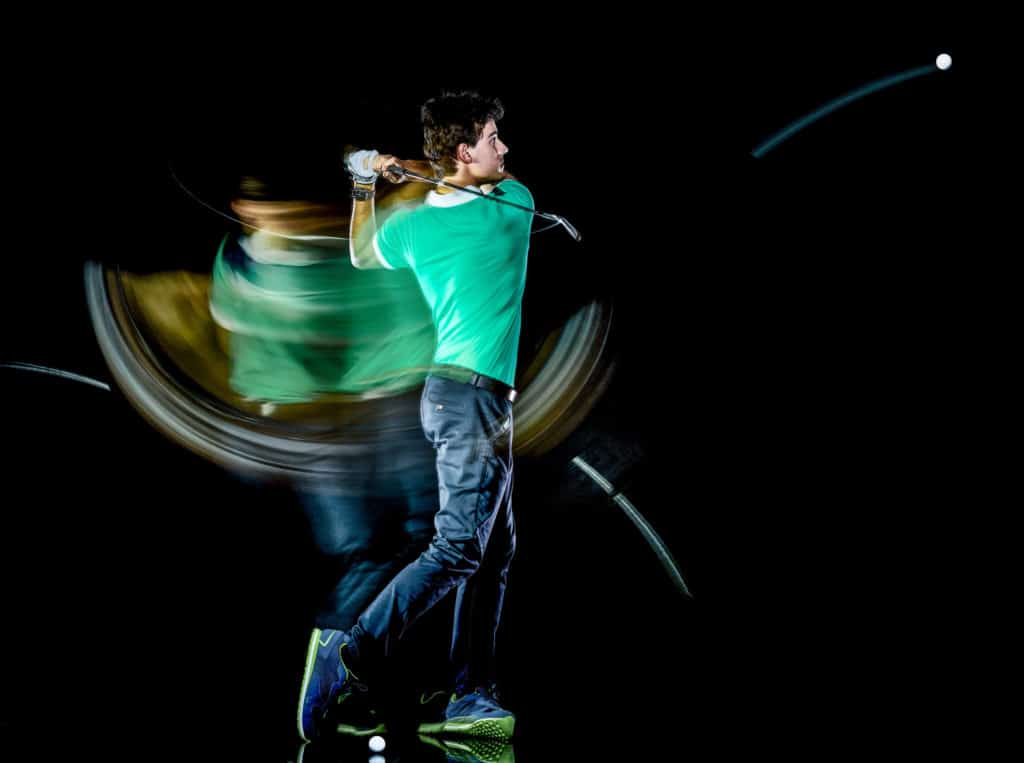 Golfers who hook the ball tend to have a very shallow swing plane.
The shallow swing plane is usually a good thing compared to an upright swing plane.
An upright swing plane typically causes a slice, making it very important to find the perfect swing plane.
Swing plane can be a bit difficult to work on, but one of the best ways is to evaluate your takeaway.
If your takeaway starts over or above the plane, it becomes hard to recover.
Try to get the club started back on the right track, and the rest of your swing will often fall into place.
You can use golf shaft alignment sticks to make sure that your swing is on the proper plane.
These are sold in almost any major golf store, and they can be placed in the ground showing the proper plane for your swing.
For golfers who hook the ball, make sure you put the shaft in the ground on plane with the ground and then work on swinging slightly above it.
This should be done at a slow speed so that you don't get hurt, but it is very effective.
A swing plane is a hard concept to feel, and sometimes seeing how far off your swing plane is can be an excellent method.
Have a friend take a video of your swing and then take a look to see how it is going to impact your game if you are able to change the plane.
The plane also becomes more exaggerated in the driver than the irons.
Since the arc is wider and the swing is typically a bit faster, the mistakes seem to be more pronounced.
8. Initiate with the Hips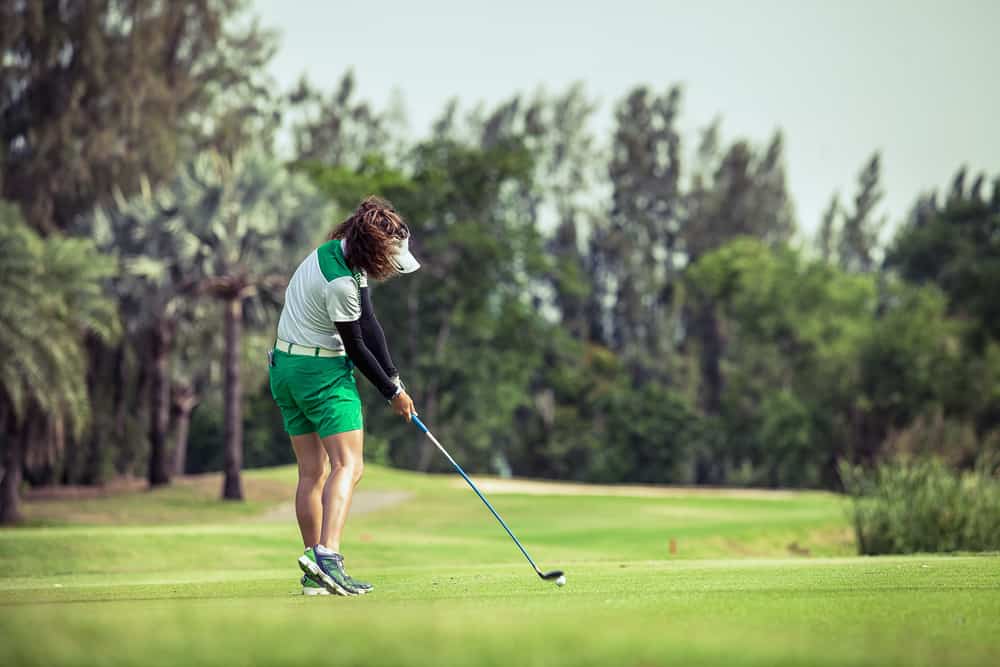 Many golfers who hook the ball will start their downswing with their arms.
When you start with your arms, you will have a much harder time controlling what the club does through impact.
Your arms are not the strongest muscle in your swing, and you are better off using your core and your legs to initiate the turn through the ball.
When you get to the top of your swing, make sure you feel as though your downswing is starting by a turn of your hips.
This turn into the ball is going to create quite a bit of power and make it easier to control what the club does through impact.
One way that golfers have an easier time feeling this is when they take a slight pause at the top of their swing.
The pause is a great way to feel the start of the downswing and how it should develop.
Is a Hook with a Driver a Hard Shot to Fix?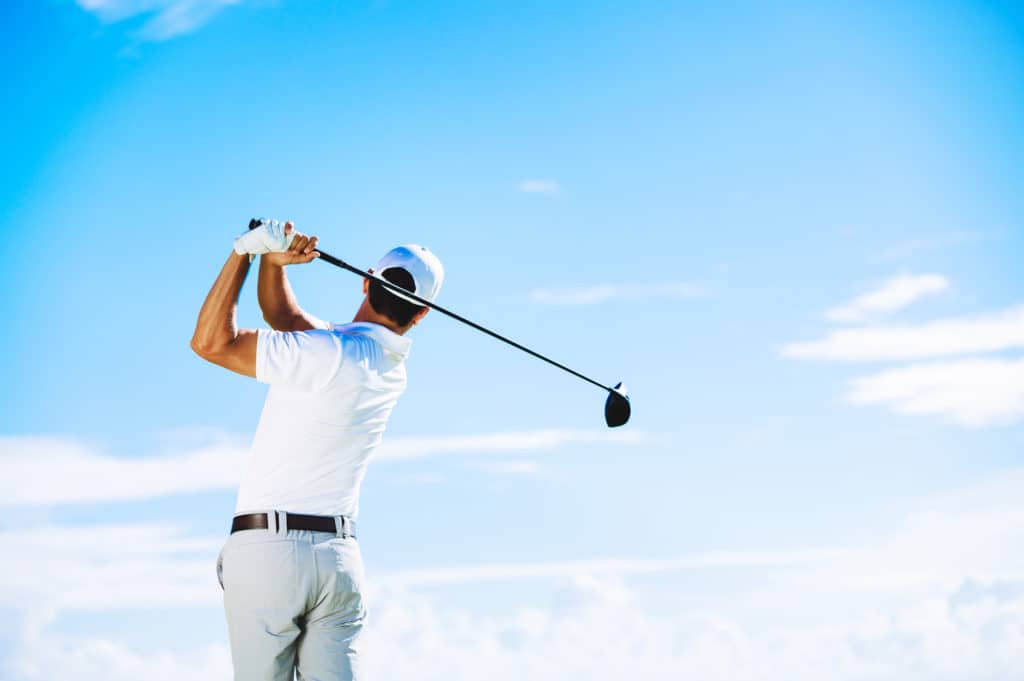 A hook seems to be a less common miss than a slice.
A slice is a miss that many beginners have to deal with, and it ends up causing them quite a bit of stress because it is hard to change.
Players who hook the ball have typically been around the game for a while, and they just need to make a few tweaks to be able to fix it.
This is a great thing for players who start hooking the ball.
Also, if you are hooking the driver but not the irons, chances are you are doing some things right in your swing.
If you had a major issue that needed more than just a tweak, you would likely have to invest some time in a major swing overhaul.
Conclusion
Hopefully, you now feel as though you understand why your driver is hooking to the left.
You can try a number of different ways to get the hook straightened out, but only try one at a time.
Many golfers will go out there and start changing their grip, swing plane, and stance all at once.
This is a bit too much change, and it's not smart to go about the swing changes in this way.
Take your time, experiment with stance-related issues first, and then go from there.
The last thing you want to do is overcorrect and be stuck with a slice.