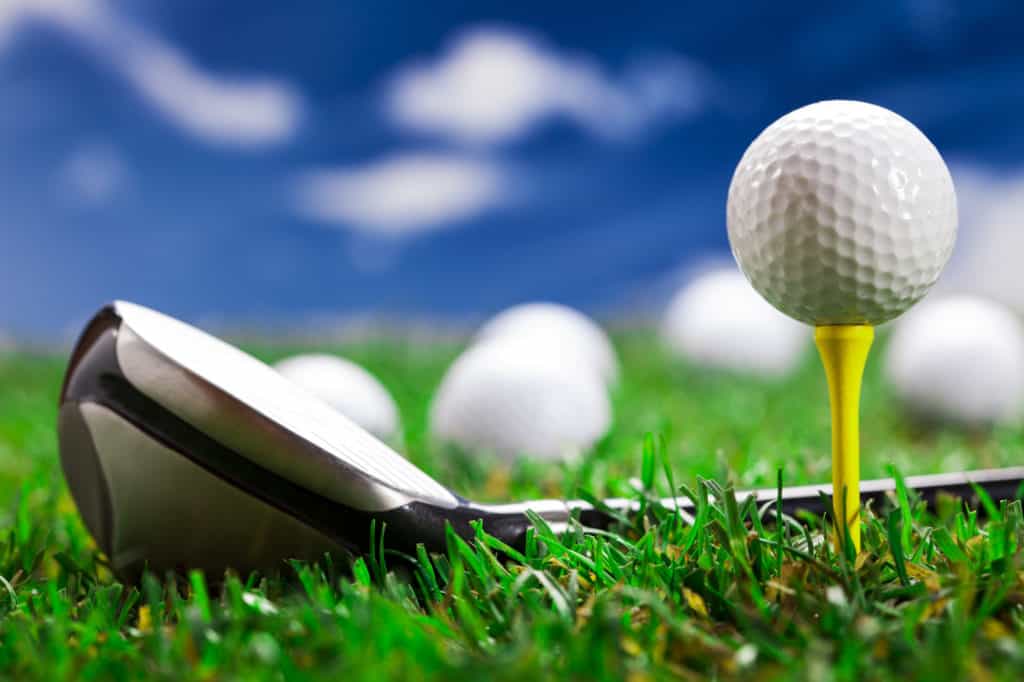 Everyone will have their opinion about the best and the worst golf companies and manufacturers.
Whether it is equipment, clothing, footwear, and especially golf balls, there is undoubtedly a lot of competition out there.
If you are new to the game and want to make sure you avoid playing golf with a terrible golf ball, we are here to help.
If you have been around the game a while and are just curious as to our opinion of the worst golf balls out there, feel free to keep reading.

What Are the Worst Golf Balls?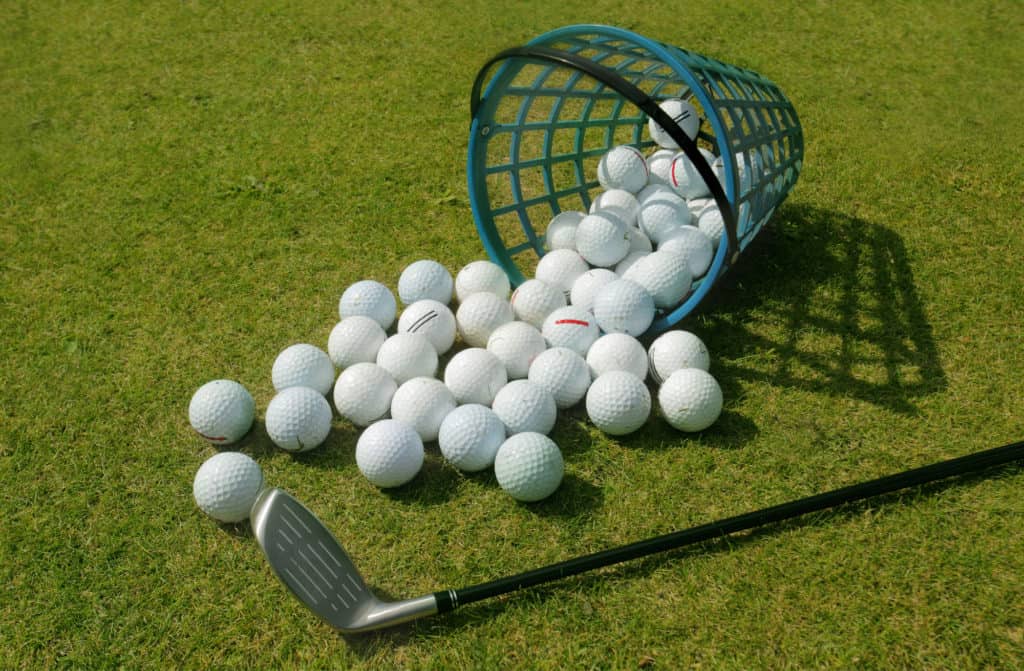 The three worst types of golf balls are Pinnacle, Top Flite, and Wilson.
Now, before you get all upset about the fact that we singled out these three brands, we are not saying that all of their golf balls are bad.
Mostly, these three companies are known for creating golf balls that are very low cost.
Because some of their models are very lost cost, they are also not the highest-performing golf balls out there.
If you want some great golf balls, you will have to pay for it. If you're going to stay away from golf balls that don't do much to aid your game, try and avoid these three.
1. Pinnacle
Pinnacle golf balls have been around for many years, and they are known as the beginner and high handicapper golf ball.
Generally, these golf balls are very hard, they don't spin well around the greens, and they are low in price.
Most of the time, Pinnacles are sold in a fifteen pack.
The fifteen pack is because most of the players who are using them will lose about fifteen of these golf balls in a round.
In recent years Pinnacle has released some softer golf balls which have a bit better feel around the greens.
Still, this is usually a value/budget golf ball that won't give you the same results as a higher quality golf ball.
2. Top Flite
The one thing that always comes to mind with the Top Flite golf balls is that click.
You can always hear that click when someone hits a Top Flite.
It is not a pleasant sound, like a golf ball compressing and heading towards the target. It is more of a click like you hear on a driving range.
Most of this is because of how hard the Top Flite golf balls are and the materials used to make the outer shell.
Again this is an affordable golf ball manufactured for the higher handicapper and beginner.
The problem we have is that sometimes beginners think they should be playing with this ball just because of their scores.
Sometimes it makes sense to buy a better golf ball and see if it helps your scores.
It is certainly worth trying this for a round or two.
3. Wilson
Wilson Staff makes several golf balls that are lower in compression and have a decent spin around the greens.
However, they also make some that are just like the Top Flite rocks we described.
If you feel as though you won't feel around the greens, these are not the greatest golf balls to try.
Feel and control is made much easier when you have a golf ball with a high-quality cover and one that can spin adequately as well.
What Makes a Good Golf Ball?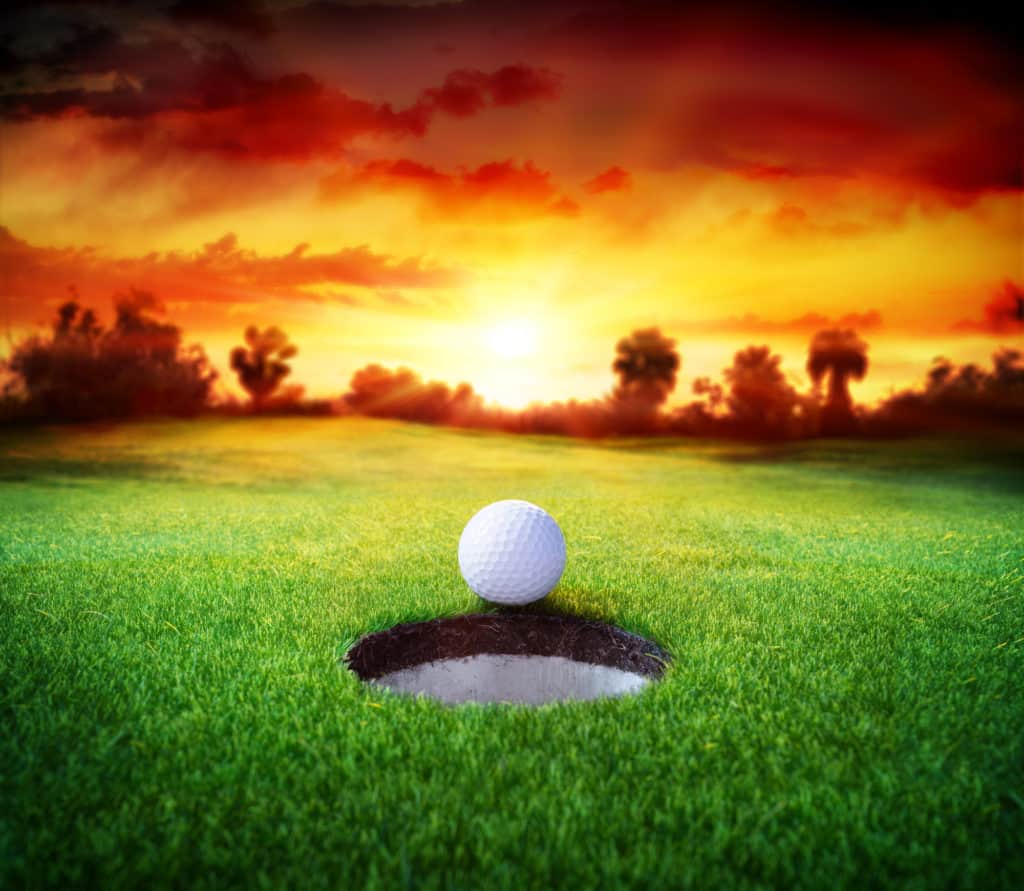 To determine what the worst golf balls are, you should know the difference between a good and a bad golf ball.
Spin
Most amateur golfers want a golf ball that has very low spin around the greens and medium spin around the greens.
This is usually achieved by a golf ball being three pieces as opposed to two.
The three pieces allow for a thin and softer cover which makes greenside spin a reality.
Lower handicappers are going to enjoy a golf ball with a high spin around the greens.
They don't necessarily want a high spin on the driver, but they can manage with a medium spin on a driver and still get the distance they want.
When it comes to a driver, the ball will go much farther if there is a low spin.
Distance
Distance golf balls can be two or more pieces.
The most important thing to remember when choosing a distance golf ball is to choose the right compression.
If you get a ball with higher compression, then you need to have a higher swing speed to help compress the golf ball.
If your swing speed is not high enough to compress the golf ball you are playing with, then you will lose lots of distance.
Some distance golf balls can feel a little hard.
You have to find the right balance between distance and feel.
Dimple Pattern
All golf manufacturers will have different dimple patterns.
Some will choose a dimple-in-dimple design; others will choose a hexagonal design.
The dimple patterns are put in place to help reduce drag and promote a straighter ball flight.
Golfers should not get overly involved in the dimple pattern they are choosing.
Read the box and see what the company advertises about the dimple pattern.
If they say it promotes straight ball flight and you are a person who struggles with keeping the ball straight, this will very likely be a good match for you.
Cover
The cover of the golf ball is another factor that will vary from one manufacturer to another.
Most of the better golf balls are going to have a thinner and softer outside cover.
The cover will be made with a material that will not scratch or scuff after just a few holes.
Most golfers expect to get a full eighteen holes and maybe even a little more out of a golf ball.
Number of Pieces
Higher-end golf balls are almost always three or more pieces.
The more pieces a golf ball is made up of, the more complicated it can be, the more features it can offer.
If you want a golf ball that has the feel, spin, distance, straight ball flight, etc., you will need to pay for it.
If you look at the golf balls the players on tour are using, some of them are five-piece golf balls.
When we talked about the worst golf balls on the market, they were all two-piece golf balls.
Once a company makes a golf ball a three-piece design, it usually has some outstanding technology that will help a wide range of golfers.
Conclusion
Finding a golf ball that is best suited for your game may take a bit of trial and error.
The first box of golf balls you purchase is usually not going to be the last.
If you are interested in a lower-priced golf ball that still has performance, look for something around the $20–$25 mark.
In this price range, you get a good mix of value and performance.
Once you start going below the $20 mark for a dozen golf balls, some of the technology goes out the window.
If you are pretty good at keeping the ball straight and you can get through a round with a single golf ball or two, you may not notice too much difference going for the slightly more expensive golf balls.