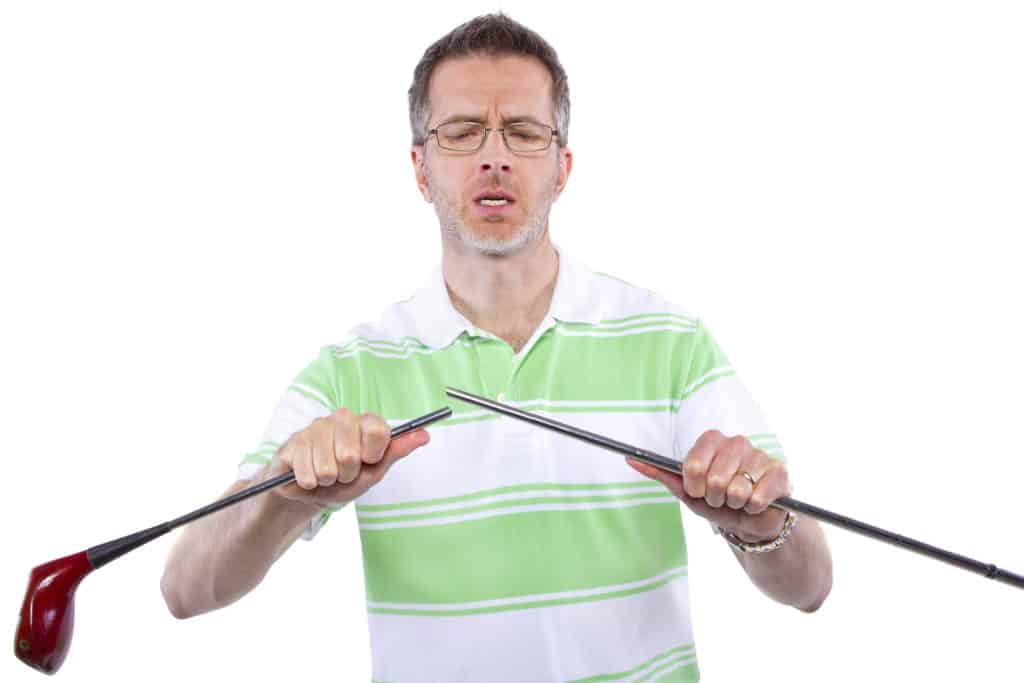 There is no debating the fact that golf clubs are expensive.
Protecting your golf clubs from getting lost, broken, or stolen is a goal that all great players have.
Many people take better care of their golf clubs than they do their homes or cars.
Unfortunately, golf clubs can break, and sometimes it has nothing to do with the way they were treated.
Other times there are things that can be done to prevent golf clubs from breaking.
In this guide, we will give you ten reasons why golf clubs break and some helpful hints to make sure that your clubs stay intact.

Top 10 Reasons Why Golf Clubs Break
1. Intentional Abuse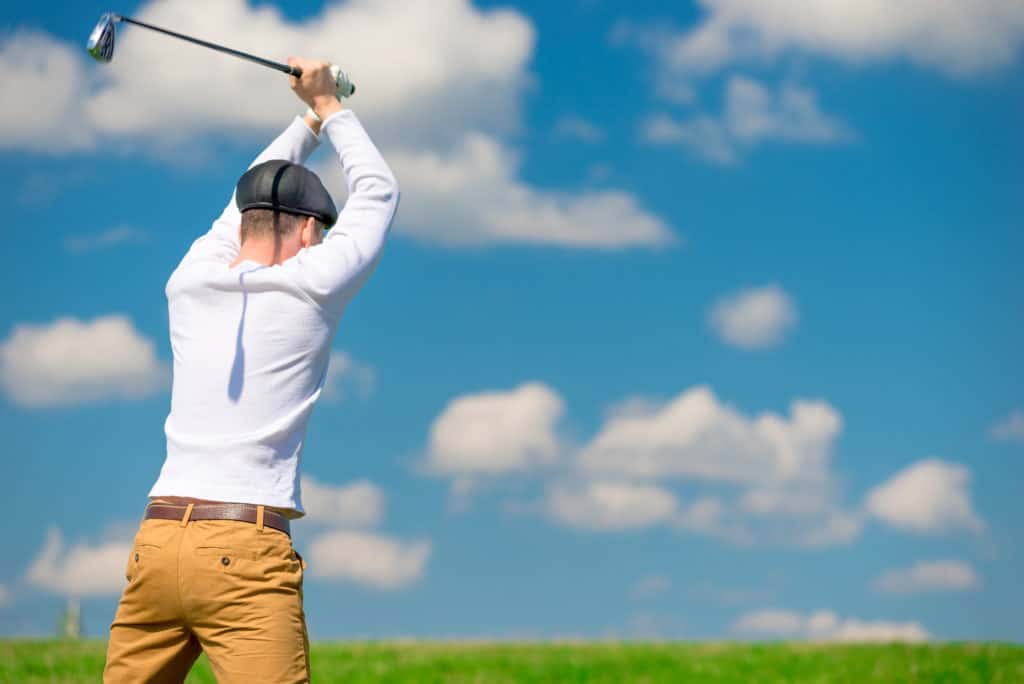 Starting with the most apparent reason that golf clubs break is intentional abuse.
If you have never four-putted after being just a few feet from the pin on your tee shot, you may not understand the level of anger.
Golf can be one of the most infuriating sports.
You can practice on the range and spend thousands in lessons and still never learn to break eighty.
It's a hard sport, and sometimes it is hard to channel all the anger that happens when a golfer misses a shot they planned on making.
Golfers have been known to snap a club over their leg, or slam a club on the ground and potentially break it.
Unfortunately, golf clubs are not built to hold up to this type of abuse.
It is not as difficult as you may think to break a golf club and unfortunately it is quite expensive to fix one.
The best thing we can suggest to help against intentional golf club abuse is to take a deep breath and put the club down.
Putting the club down, moving to the next shot, and focusing on making your next hole better is the best way to handle anger on the course.
2. Age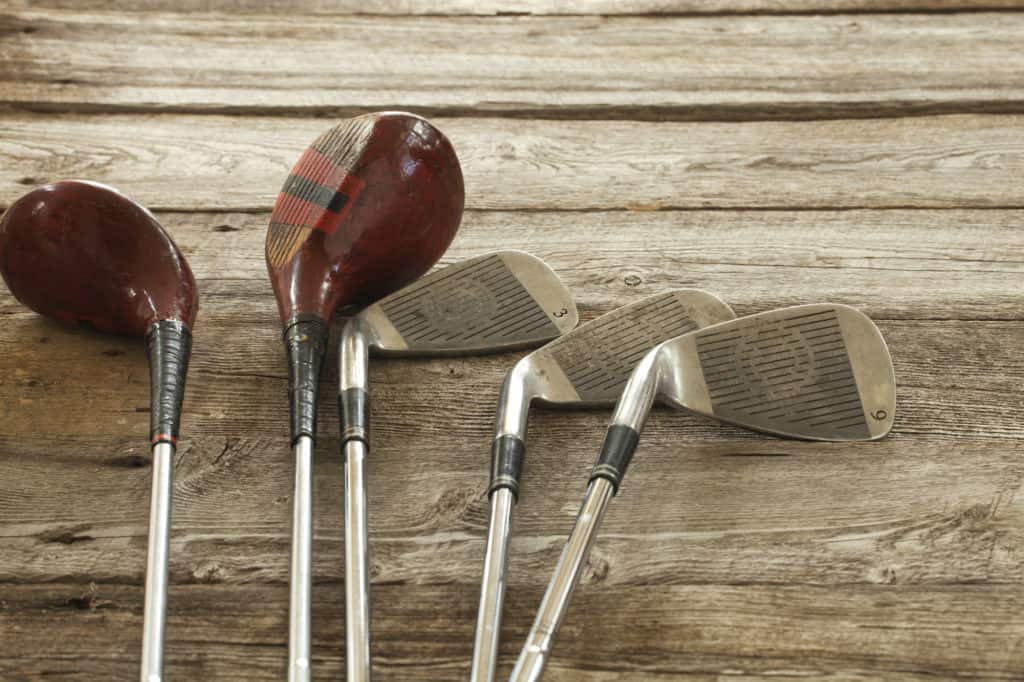 Just because you are playing with your grandfather's old clubs that seem perfectly fine does not mean that golf clubs are meant to last forever.
In fact, most golf clubs do have a lifespan.
Over time the components will start to break down; the grooves on the clubface will also deteriorate.
If you are playing with golf clubs less than ten years old, you should have no issues with golf clubs breaking because of age.
Clubs that are 20, 30, even 40 years old start to become quite weak and can easily break.
There is not too much difference between graphite and steel and what will hold up longer.
As long as the graphite stays stable without having any scratches or scrapes on it, it should hold up for a long time.
The issue that you see with the clubs mostly has to do with grips falling apart, glue drying out, and plastic or rubber components starting to deteriorate.
These weaknesses can lead to the club breaking down and eventually being unusable.
When you purchase a set of golf clubs, you should have the understanding that within about ten years, the technology will change enough that you will need to upgrade.
Some people choose to upgrade every other year, but you will need a large golf budget to keep up with that pace.
3. Too Strong For Your Clubs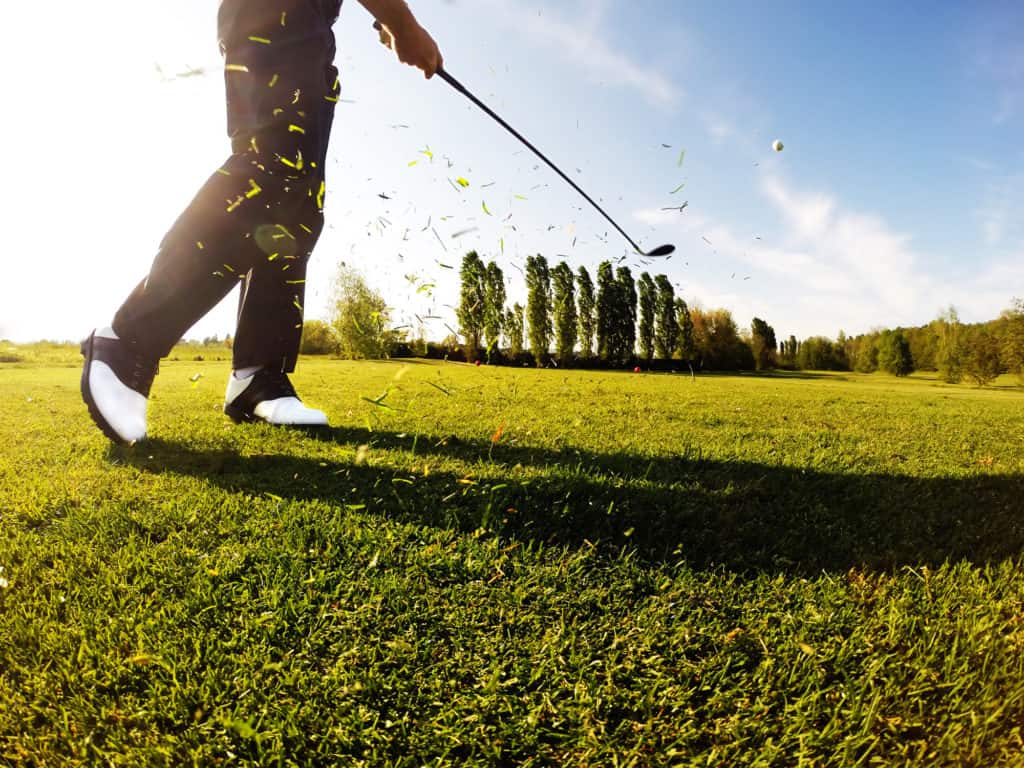 Golf clubs can break from a player's strength.
Even if you are not intentionally trying to break a golf club, it can happen if you are a powerful player.
Choosing a correct shaft for your golf club is very important.
The problem that you will see is that most beginner sets are made for an average golfer with moderate swing speed.
Here is an example to consider.
A college baseball player who works out six days a week decides he wants to start playing golf.
He goes and purchases a beginner set because he is, of course, a beginner.
The swing speed and strength of this golfer compared to the golfer that these clubs were tested on when they were developed are two completely different things.
Even though these clubs may work for the first few rounds, they will break rather quickly.
When stronger players take up the game of golf, they need stronger heavier steel that is quite stiff.
Without this type of material, the clubs can snap.
Club heads will also just fly right off because the strength of the club does not match the player's strength.
When choosing golf clubs that are right for you, there is a general rule of thumb that you can follow.
If you hit a seven iron further than 160 yards, you should use a stiff shaft.
If you hit a seven iron less than 140 yards, you should use a light shaft.
Everyone in between can use a regular.
Both steel and graphite shafts come in varying flexes.
If you struggle with distance, choose graphite.
If you struggle with accuracy, choose steel.
You can consult a local PGA Professional to get a complete golf fitting, but in the meantime, be very careful with those beginner box sets if you have a lot of strength.
4. Not Protecting them On The Cart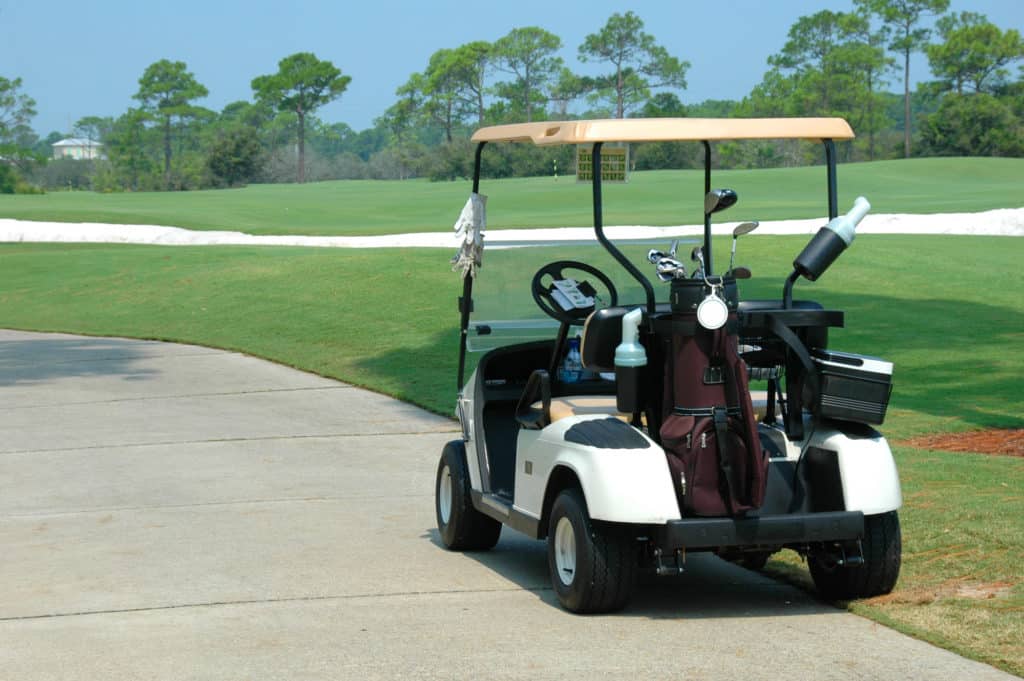 Just because your golf clubs are on your golf cart does not mean they are protected.
How many times have you seen a player drive away, and the clubs fall off the back?
It's a painful mistake to watch, and that crashing sound is horrible to listen to.
Although most golf clubs have survived a fall or two of this sort, it is certainly something that you want to avoid.
Always check to make sure that your golf bag is securely fastened to the golf cart before driving away.
Especially if you were not the one to put the clubs on the cart, take a quick look and make sure they are secure.
Sometimes when the golf course employee grabs your bag, he also grabs a few other bags; a strap not getting secured is a common occurrence.
If your bag survives the fall off the cart, that is excellent news, but they will have probably been impacted by that fall in some way.
Make sure you check all the heads for damage or cracks.
In addition to not securing your clubs on the cart properly, you can also cause damage by not using headcovers.
After every shot you hit, you should put your headcover back on your clubs.
Storing the headcovers in the basket on the back of the cart is a mistake.
As you drive around and hit bumps and hills on the course, your clubs will bang into each other.
Spending $400 on a driver and then letting it get hit by your hybrid for five hours just doesn't make much sense.
Golfers worry about slow play, and the time it takes to put headcovers back on.
In the course of your round, this entire process will take less than five minutes total.
It is worth your time to protect your investment.
It is mostly your woods that need to be protected with headcovers.
Irons tend to hold up much better, and they will not need that added protection.
If your clubs did not come with headcovers, you can always purchase a universal fit after the fact and use that.
5. A Bad Swing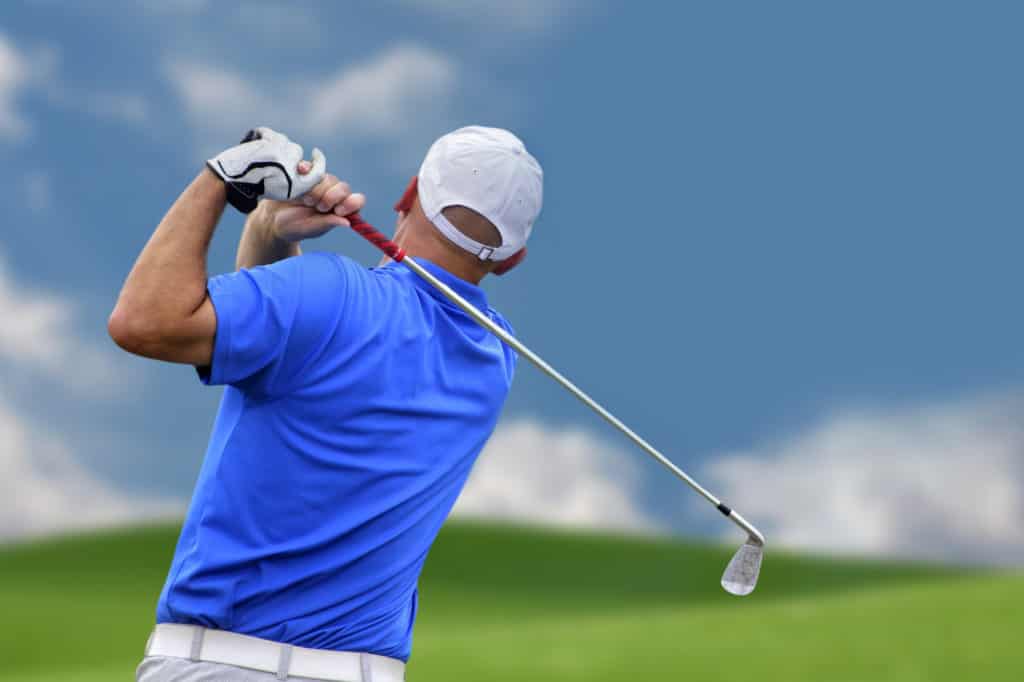 Even the best players struggle with a bad swing from time to time.
Most of these swings result in a poor shot, but every once in a while, a bad swing can result in a broken golf club.
Indeed there is no way to avoid this other than to improve your golf game.
If you do have a ball in a challenging location, behind a tree, on a stump, on the cart path, etc. it is best to take a drop.
Although a drop will cost you a penalty stroke, at least it won't cost you a club to replace.
Most of the time, you can replace a shaft in a club for anywhere from $50-$200, depending on the type of shaft.
However, if you damage the clubhead, it can be complicated and sometimes impossible to replace.
Look around you before completing a swing, if you think there is any chance you could end up with a broken club, don't take the shot.
6. Keeping them in the trunk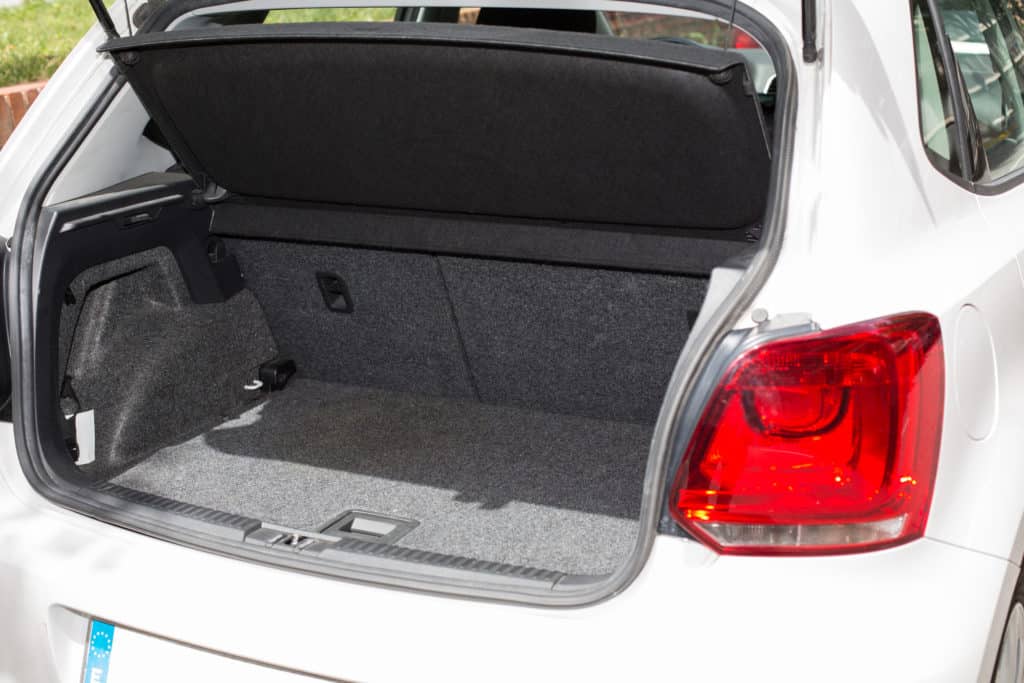 Keeping your golf clubs in the trunk of your car may seem like a great storage solution.
They won't take up any room in your house, and you will always have them with you should you decide to play.
The problem with keeping your clubs in the trunk of your car is the temperature.
The inside of the trunk of your car can get so hot that it actually will make the epoxy on your clubs less effective.
The glue that actually holds your club heads onto the shaft will not withstand such high temperatures.
The next time you go out to play golf, you won't see the issue initially.
As you make your way around the golf course, you may notice a head seems loose.
Now, don't panic if you left your golf clubs in the cart last night.
This is not something that happens after just one exposure to the heat.
This is specifically for golfers that tend to store their clubs in their car continually.
Another issue with storing your clubs in your car is that they are an easy target for theft.
The best thing to do is to leave your clubs locked in your garage.
The temperature will be much better for them to withstand, and the overall security is higher as well.
7. Club Touching Each Other In The Bag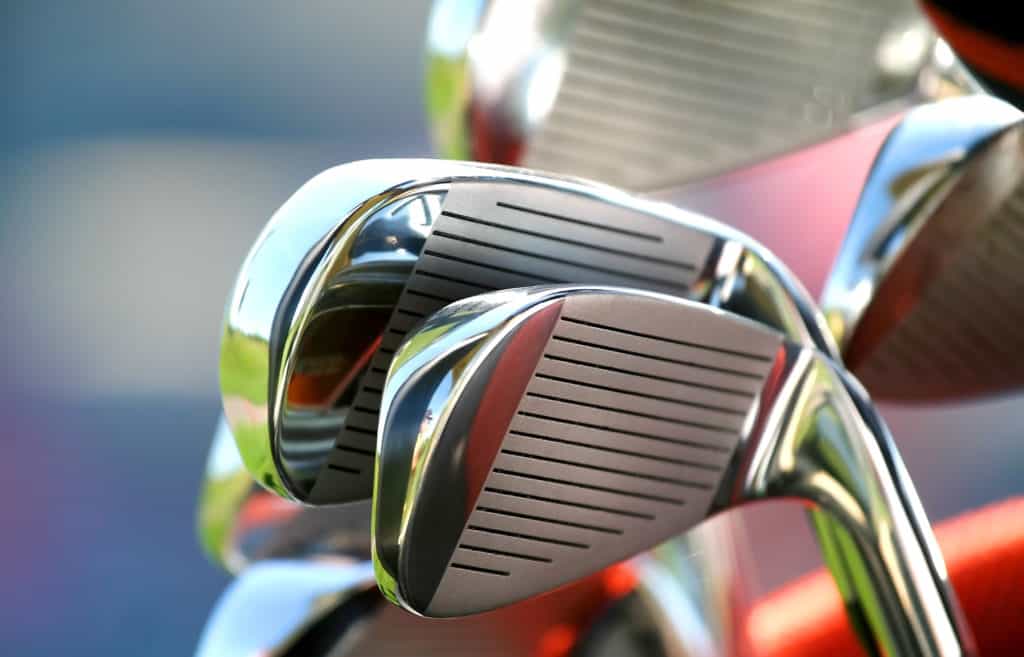 We already reviewed the importance of headcovers, and we talked about making sure your clubs are strapped on the cart as well.
What we haven't talked about is what happens when clubs rub against each other in your golf bag.
When taking golf clubs in and out of your golf bag, they will naturally touch, scratch, and poke the other clubs.
A certain amount of this is planned for in the general design of the golf clubs.
Golf clubs themselves are not fragile; they just need to be handled with care.
The best way to avoid your golf clubs continually hitting each other while in the golf bag is to get a bag with a 14-way divider.
A 14-way divider gives each golf club its own individual sleeve within the golf bag.
When you pull your clubs out, they won't be touching others, and it makes your golf bag much more organized.
In addition to seeing less club breakage, you will also notice that your grips stay intact longer.
Since a new set of grips on your clubs can be a little expensive, it may help you justify the cost on a new golf bag with the 14-way divider.
8. Bad Golf Clubs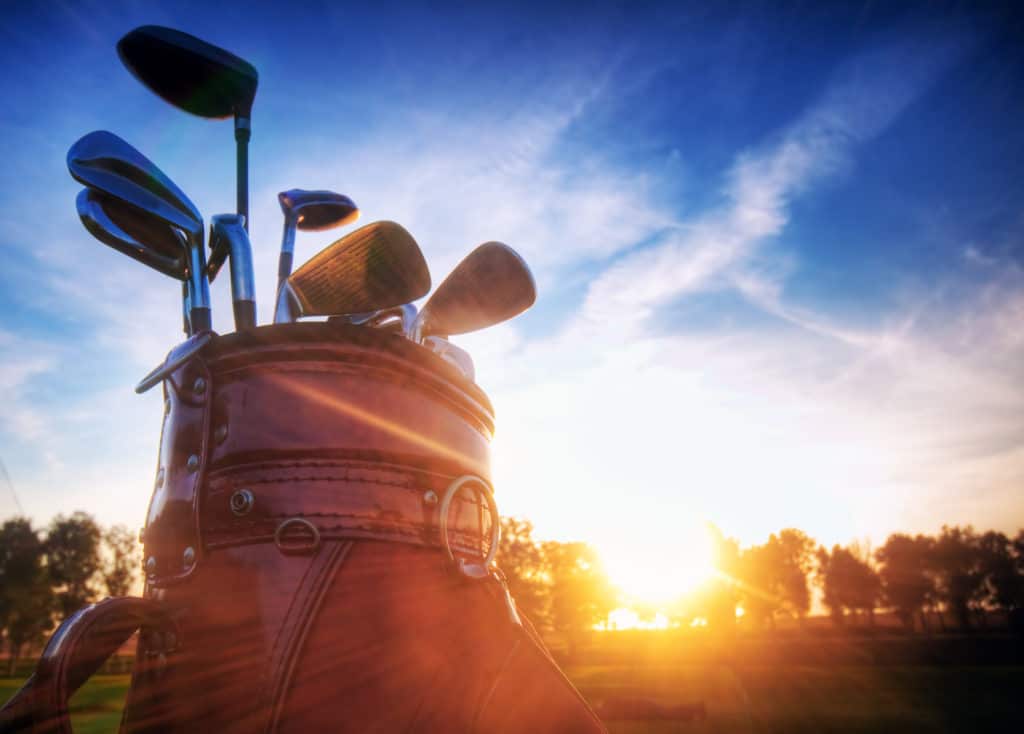 Sometimes golf clubs break simply because they aren't good golf clubs.
If you stick with the major manufacturers, Callaway, Titleist, Cleveland, etc. you are much less likely to run into this issue.
If you try to choose a knock off-brand or a very low priced budget option, your clubs could potentially break because they are poorly made.
Golf clubs are expensive, and it is tempting to look for a deal.
You are better off getting used golf clubs from a reputable and reliable company than a cheap set from a no-name brand.
9. Excessive Use With The Same Club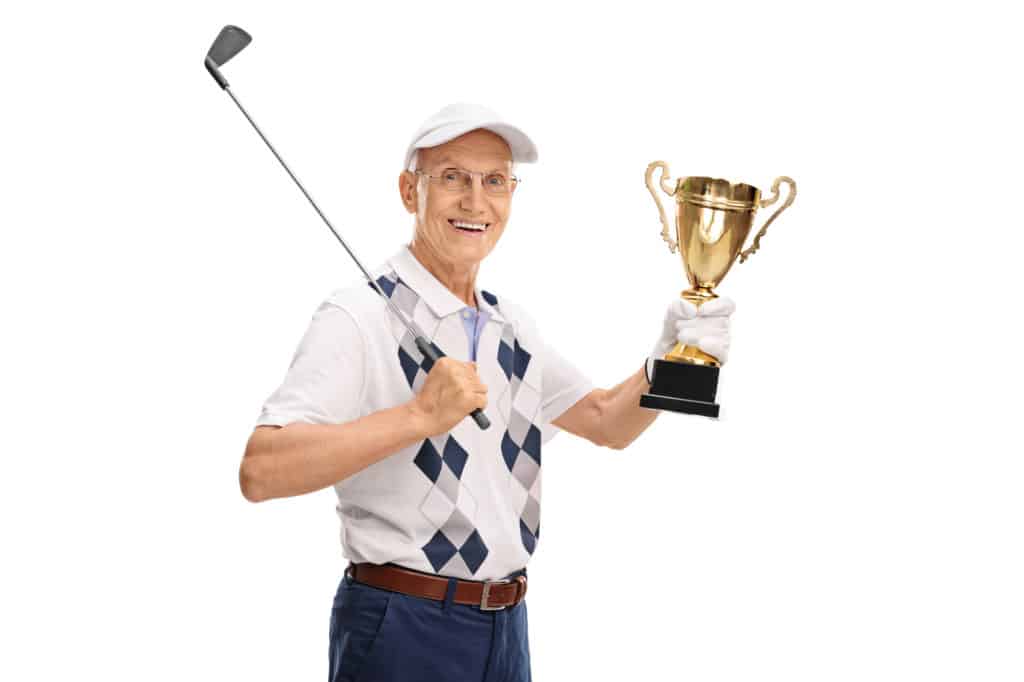 Do you have a favorite golf club?
Most people have a few clubs in their bag that they know they can rely on when needed.
Especially in the case of a beginner golfer, they may find that they do well with a seven iron.
If that seven iron is used over and over and over again, it could end up breaking.
When new golfers overuse a club, it tends to take extra wear and tear.
Hitting behind the golf ball puts a great deal of pressure on the clubhead, and over time it can snap off.
Even if you have a great brand name set of golf clubs, try to give them all a shot from time to time.
10. Manufacturing Defects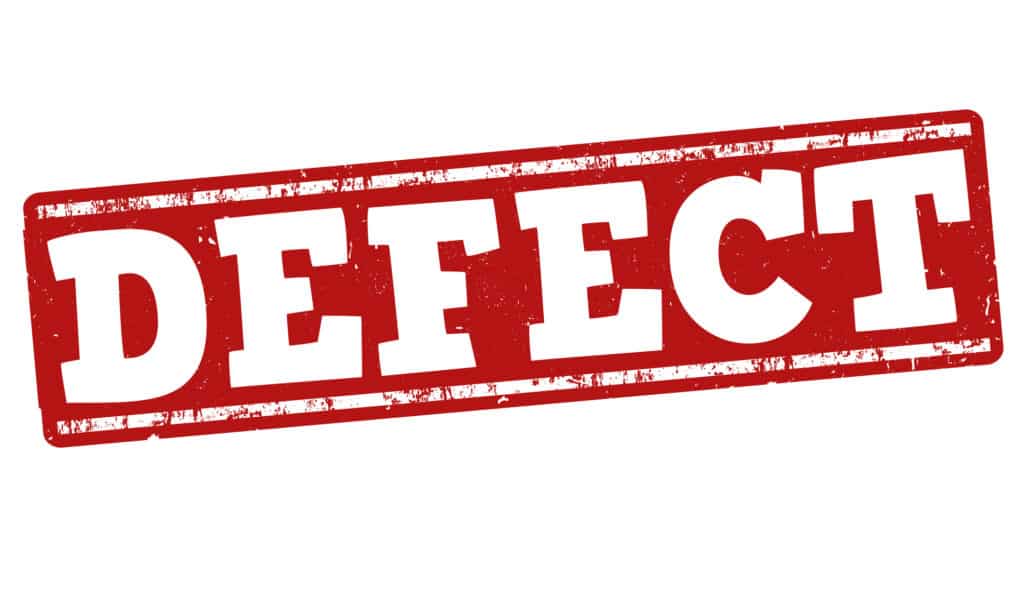 Last on the list are manufacturing defects.
Unfortunately, that $500 driver you purchased could have a defect.
If you have a club that is less than a year old and it just randomly snaps or the head flies off, it is very likely a manufacturing defect.
The best thing to do in this situation is to contact the manufacturer.
Most of these types of breaks will be covered under warranty.
Usually, you ship the club back to the manufacturer using a pre-paid shipping label.
They fix the club and ship it back to you free of charge.
They are pretty good at determining what a defect is and what was intentional, so be honest about what happened to your club.
If you did do something that intentionally causes your club to break, most local golf shops could fix it.
Keeping Your Clubs In One Piece
We gave quite a bit of advice about how golf clubs can break.
It is important to remember the top few tips for keeping your golf clubs protected and in one piece for many years to come.
Pay attention to where your clubs are stored
Use them evenly (try not just to use one club over and over)
Keep the clubs well secured on the bag
Use headcovers
And, try and control that anger!