Augusta National Golf Club is probably the most prestigious golf club in the country.
There are millions of people all over the world who dream of just being able to step on the grounds.
There is so much history and information surrounding Augusta National that it can be hard to fully understand the impact that this place has had on the game of golf.
If you have ever been curious about who owns Augusta Golf Course and how the membership is structured, we have some answers for you.
Keep reading to find out a few little-known facts about Augusta National Golf Course.

Who Owns Augusta National Golf Course?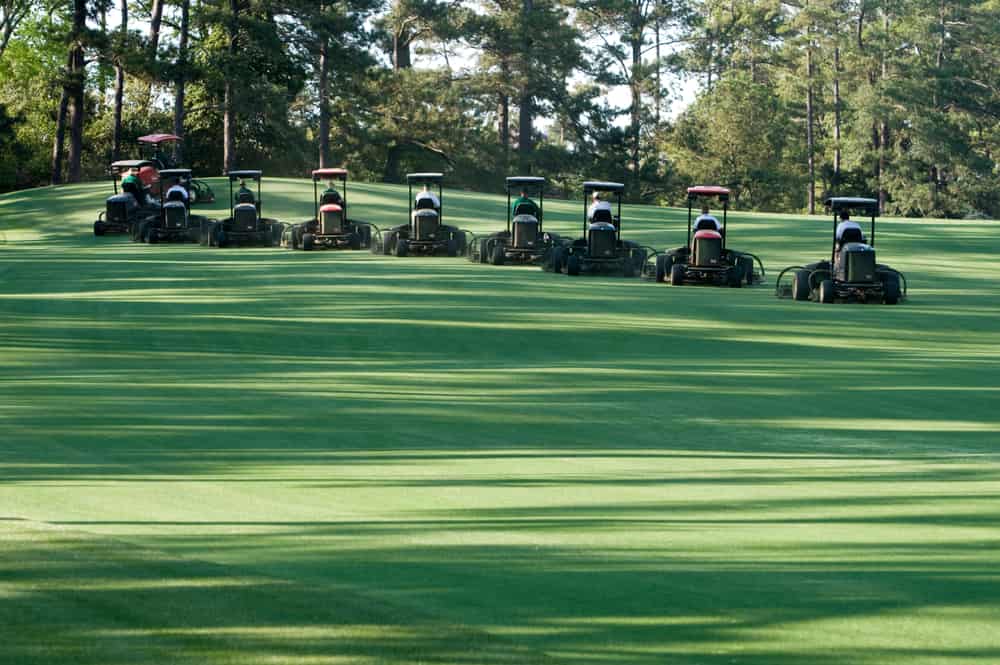 August National Golf Course is owned by Augusta National, Inc.
The Augusta National, Inc. is a for-profit institution that was created in Georgia back in 1935 when the course was first built.
The two original owners of Augusta National were Bobby Jones and Clifford Roberts.
These were the masterminds behind the building of the golf course, and they were able to create something that completely changed golf history forever.
Most private golf clubs are owned by the members, but Augusta National is not like that.
This is not a traditional equity golf club.
To get into Augusta, you will have to be invited, and it is not easy to get an invitation.
Once you are invited, you still need to pay a good amount of money for the initiation fee and the annual dues.
Most of this information about what the club costs and what members are paying from year to year is not released to the public.
The last time it was released, it could be estimated that the initiation fee was around $200,000, and the yearly dues were somewhere around $30,000.
When you get invited to join Augusta National, chances are you will have no trouble affording these high prices.
Most of the members of this prestigious place are some of the wealthiest people in the country.
One of the unique things about the club is that they don't even keep a list of potential members or a waiting list for people.
Most of the time, the idea of a private club is to fill it to its maximum capacity so that it can properly function and pay for the operation.
This is not the case at Augusta, and it is extremely difficult to get in.
The property of the Augusta National Golf course has become quite valuable through the years.
It is currently estimated with a tax assessed value of $85,000,000.
What Makes Augusta National Golf Course So Special?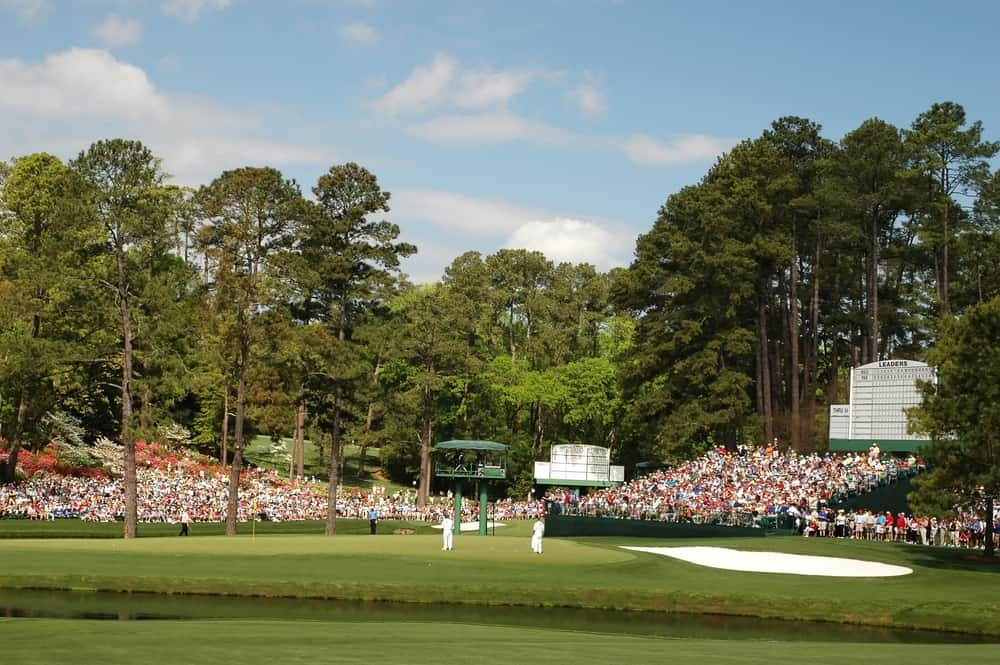 If you are new to the world of golf, you may not have a full understanding of what it is that sets Augusta National apart.
The Masters Tournament is held every year at Augusta National, and it is one of the four major championships on the PGA Tour.
Unlike other championships that will change courses from one year to the next, the Masters Tournament is always played at Augusta.
This has helped to make sure that people are falling in love with the course from one year to the next and really learning each and every hole.
People understand the layout and design of the Masters more than any other course on the PGA Tour circuit.
The Augusta National golf course was also created and designed by Bobby Jones, who is a true hero in the world of golf.
Bobby Jones was one of the greatest golfers to ever live, and he is greatly respected in the world of golf.
Jones built the course with his business partner Clifford Roberts.
A few years after the course opened, they hosted the first ever Masters Championships.
In addition to the tournament history and fame that comes along with this golf course, there is also a certain amount of appeal because of the difficulty to get on the course.
You can't simply figure out a way to play Augusta.
At most private clubs, you can try and play in a tournament or event that gets you out there.
You can even try and contact friends or business acquaintances who can get you on the golf course.
However, at Augusta National, this is nearly impossible.
Very few people will ever have the chance to play this golf course, and that certainly makes it even more interesting and appealing to the average golfer.
5 Interesting Facts About Augusta National Golf Course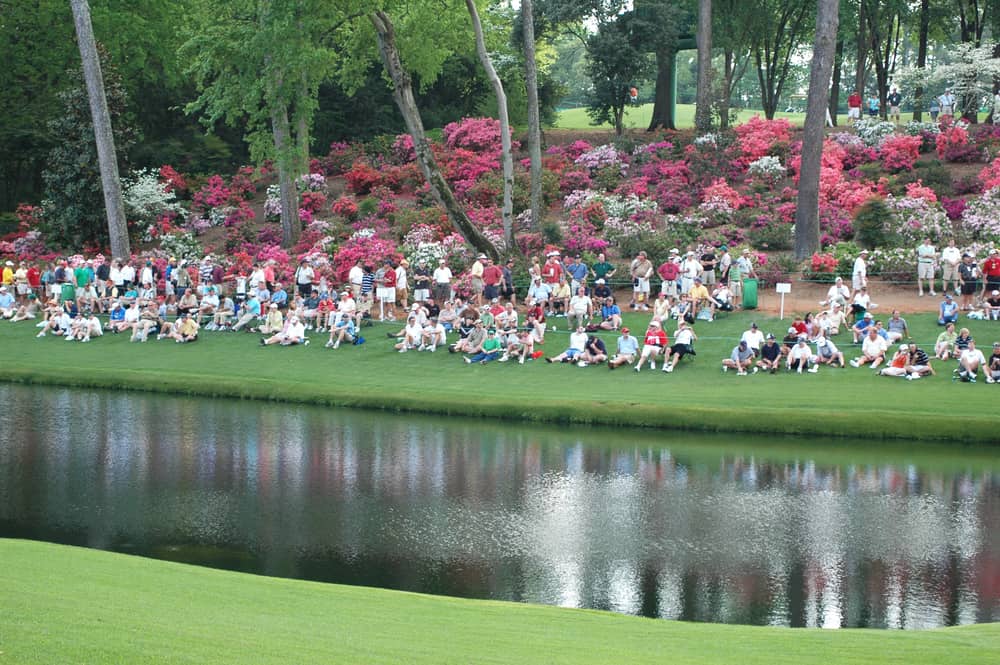 There is no question that golfers love to know everything they can about Augusta and how it has become what it is today.
There is a wealth of information out there, and every time we have a new Masters Tournament, the history book fills up even more.
Let's take a look at some of the most interesting facts about the Augusta National Golf Course and why you will want to tune in the next time Masters history is created.
1. Professional Golfers at Augusta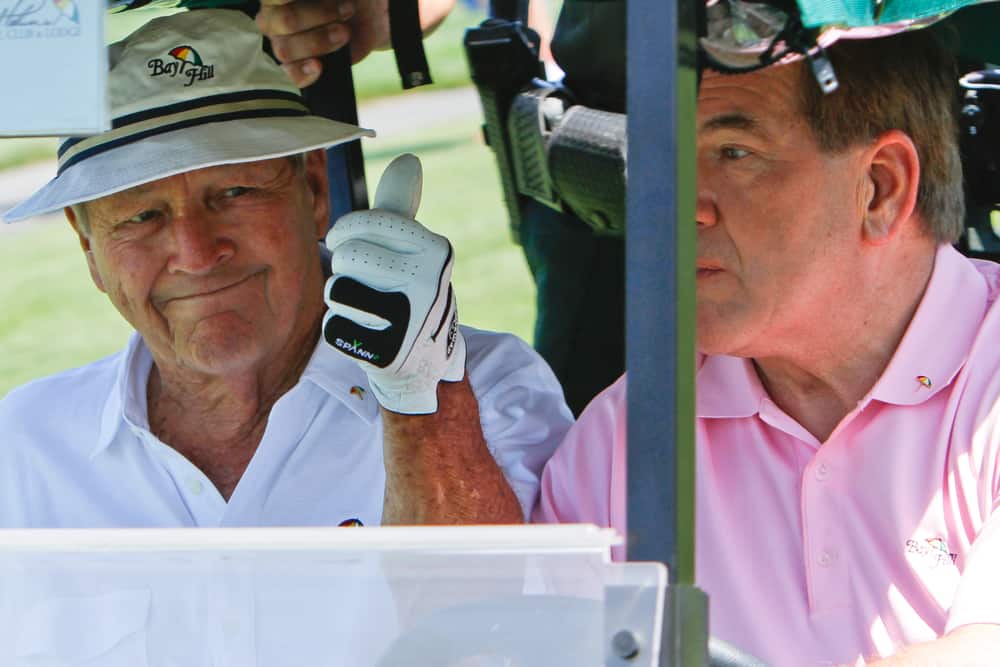 Winning the Masters Championship comes along with a very impressive green jacket that you will enjoy for the rest of your life.
What a win at the Masters won't give you is a membership to the golf course.
Again, the membership at the club needs to be through invitation, and an invitation will not be extended just because of a win at the Masters Tournament.
If you are a professional golfer, your chances of getting invited to be a member at Augusta are rather slim.
In history, there have only been two professional golfers who have been invited to be members at Augusta.
Those two golfers are Jack Nicklaus and Arnold Palmer.
Considering the contributions these two players have made to the game, Augusta certainly did the right thing by extending membership invitations.
Since Arnold Palmer's passing, his membership is no longer active.
However, Nicklaus is still a lifelong member, and although he doesn't use the club all that often, this is still a tremendous honor for him.
For those people who are members of Augusta, knowing that there is a chance you could run into Jack on the range is certainly a benefit that is just another special part of being a member at Augusta.
2. Do Any Presidents Belong to Augusta?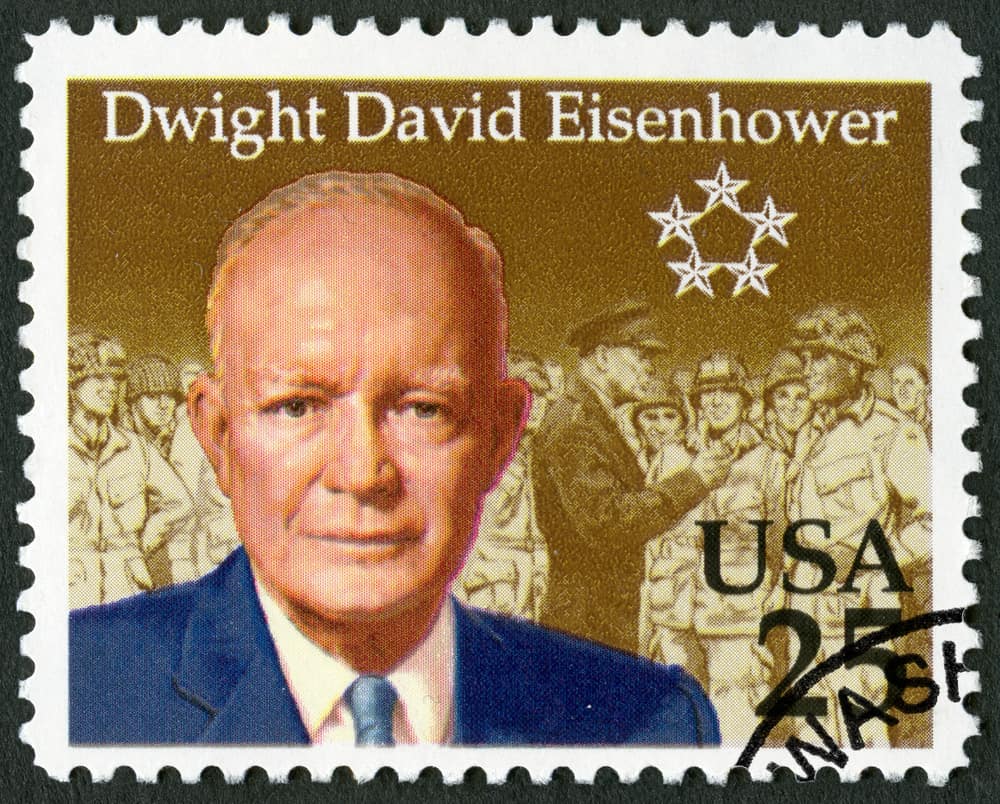 Only one president has ever been a member at Augusta.
This president is Dwight David Eisenhower.
Eisenhower was a very serious golfer who enjoyed the game perhaps just as much as the average golf fan.
Eisenhower played golf any chance he got, and he was quite good at it as well.
If you have not read about it, there is a lot of history about Eisenhower and golf.
He truly made the sport even more of an average person's game and showed people all over the country that golf is both fun and accessible.
Eisenhower certainly took advantage of his membership at Augusta and tried to play there often.
After his membership, Augusta never invited another president to join the club.
We imagine this has quite a bit to do with the political impact of inviting a person to be a member at Augusta.
It may have never felt appropriate after asking Ike to include another president.
In addition, there was a clear difference between the love for the game that Eisenhower had, compared to that of other presidents.
3. Clifford Roberts's Death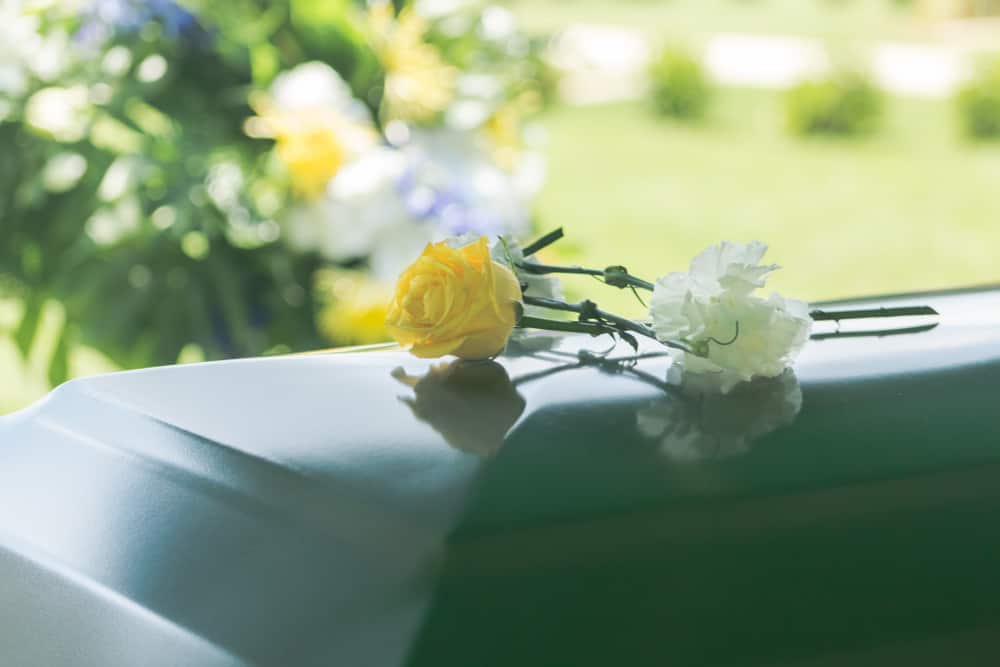 There are a lot of stories surrounding the death of Clifford Roberts.
Many news articles and publications try to make it a large story about the cause and type of death that Clifford Roberts experienced.
The reason behind this is that Roberts died while he was at Augusta.
Roberts was one of the founders of Augusta, along with Bobby Jones.
He lived his life there and created Augusta National and the Masters to be an incredible thing in the world of golf.
As Roberts got older, he started to slow down, couldn't play as much golf, and eventually got pretty sick.
One day, when he was 80 years old, he came out to the course to have his hair cut.
There are plenty of services and features for members who belong to Augusta.
After having his haircut, Roberts walked out to the par 3 golf course and took his own life.
He knew that his days were numbered, and he chose to end his life on his own terms at the place that meant the most to him.
Interestingly, Robert's mother had also committed suicide many years prior.
In fact, Roberts was only 19 when his mother passed away, and many speculate that this played into the decision and mindset that Roberts had to take his own life.
4. The Masters Is Missing a Few Years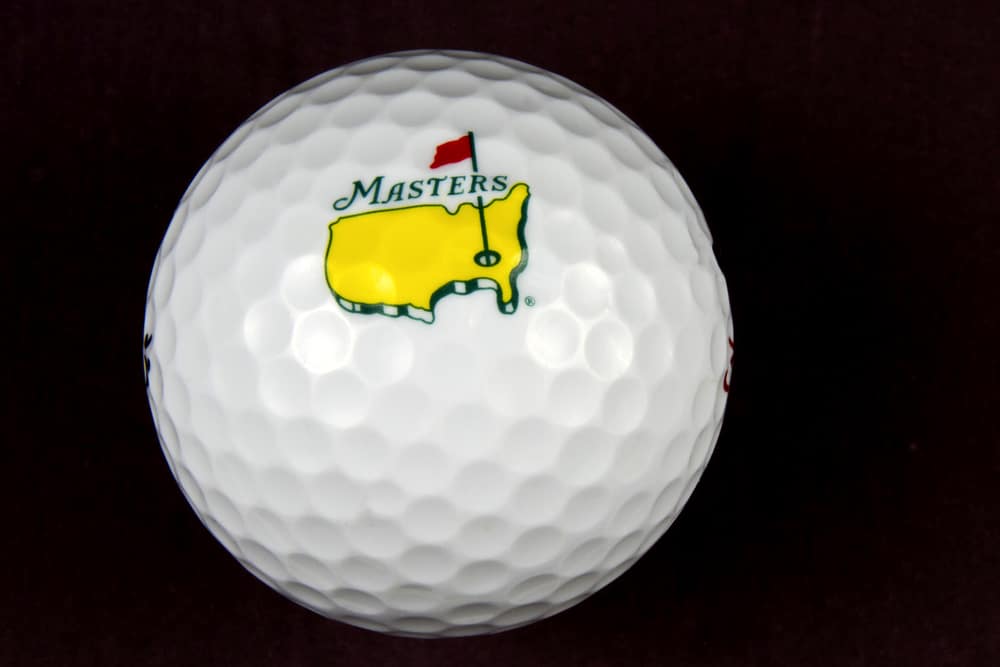 Although everyone assumes the Masters Tournament has occurred every year, this is not the case.
During World War II, there was such an effort from the entire country to keep things safe, healthy, and progressing forward that a golf tournament did not seem appropriate.
In fact, during this time period, the golf course was converted into a pasture to allow cattle to roam.
The cattle helped to increase the beef supply in the nation, and this was just what the country needed.
Other than these years, there has always been a Masters Tournament.
With the Covid pandemic in 2020, it seemed as though the Masters might skip another year.
However, the tournament did end up being conducted in the Fall.
Although the tournament was a success and Dustin Johnson had a great win, there is something to be said about the azaleas blooming at an April Masters.
The great thing for golf fans was getting to watch a Masters in the fall and then another one in the early Spring.
5. Three Bridges
There are three bridges at the Masters that are dedicated to professional golfers.
The three bridges are the Sarazen Bridge, the Hogan Bridge, and the Nelson Bridge.
The Sarazen bridge is dedicated to Gene Sarazen, who made a double eagle on number fifteen in 1935 when the Masters was just starting.
In 1953, Ben Hogan shot a record score at Augusta, and the course ended up dedicating a bridge on number 12 to him.
Last, the Byron Nelson Bridge is the one on 13, and that is because of the win that Nelson had in 1937.
The way he handled Amen corner in that championship still goes down as one of the best in history, and he certainly deserved the bridge to be built for him.
The three bridges add so much character to the Masters, and there are so many pictures of the best players in the world walking over these bridges.
Thinking about who has crossed this turf through the years certainly helps to increase the prestige and importance of history in this game.
There is no question that the Augusta National Golf Course is the most famous in the country, and that is not likely to change anytime soon.