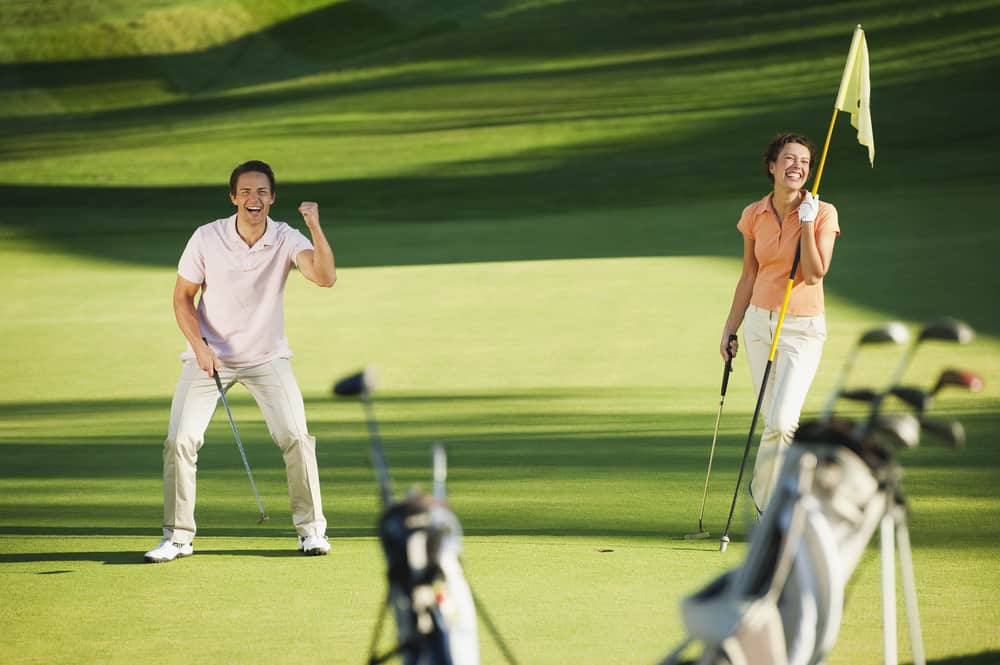 Golfers will tell you that golf is one of the most fun sports there is.
However, those who have never played before might have a hard time seeing the appeal.
If you are debating on whether or not to take up the game of golf, we have some information that may help.
Here are ten reasons golf is fun.

10 Reasons Golf Is Fun
1. Competition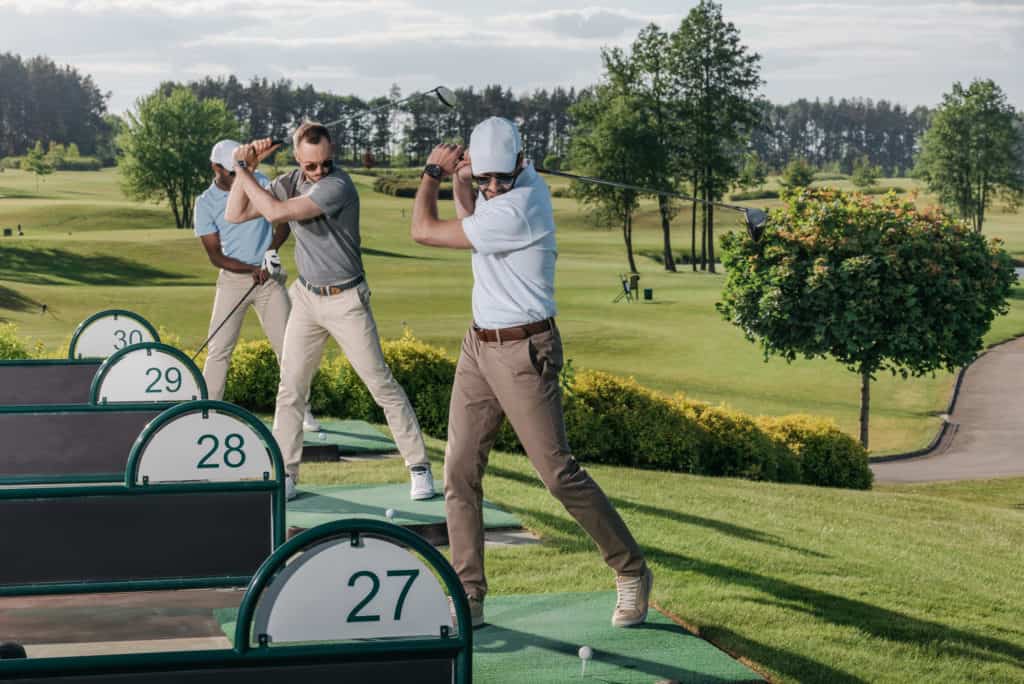 Golf can be very competitive, and that is a major reason it is fun.
When you play golf, you can play with people of various ages, and because of the handicap system, you can play against other skill levels as well.
A golfer who shoots 100 can have a great match with a golfer who shoots 80 as long as handicaps are used.
Most people enjoy a little friendly competition, and even if you are playing for a few dollars, it can be quite entertaining and fun.
Competition is also a way to challenge yourself.
If you are looking for ways to add challenges to your life, the competition offered by golf can absolutely do that for you.
Golfers do not have to engage in any type of competition, but most will find that it is enjoyable.
If individual tournaments and matches are not for you, look for team events you can participate in.
These events will be just as enjoyable and allow you to feel how great competition can be in golf.
2. Never the Same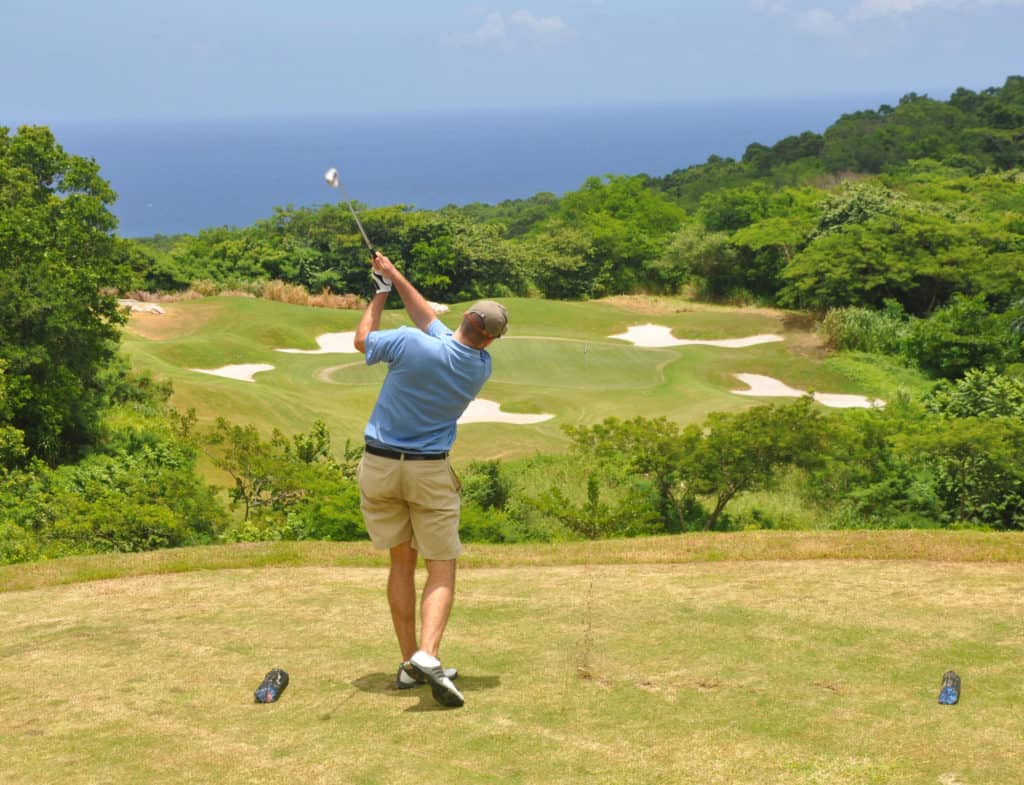 Golf will never get boring.
Not only do you have the chance to change courses, your playing partners, and your equipment, the course actually changes during your round.
When you head out for a round of golf, you will be out in nature.
From the time you tee off to the time you finish playing, nature will have impacted your game in some way.
For example, maybe it was not very windy when you first started, but by the time you get to the 18th hole, the wind may have picked up.
Maybe the course got really dry, and the ball started rolling further.
Regardless of what it is, your golfing experience is going to change from one day to the next.
3. Eating and Drinking While Playing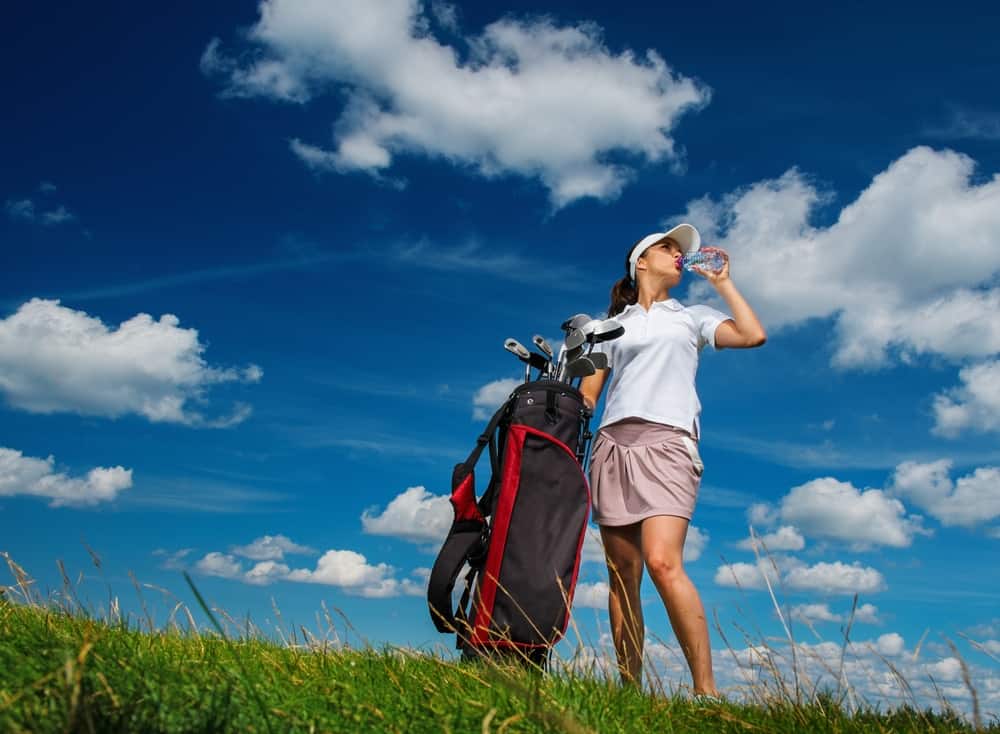 Not too many sports will allow you the ability to eat and drink while you are playing.
Golfers can both eat and drink during the course of a round.
This is appealing to many who like a casual round of golf.
The ability to have a hot dog and a few drinks with friends makes the experience that much more enjoyable.
You have probably heard of the halfway houses that golf courses have built around the ninth hole.
These will help to provide golfers with food after they play nine holes and make the turn to the back nine.
Many golf bags are now built with coolers in them so golfers can bring their own food along to the golf course.
4. Golf Carts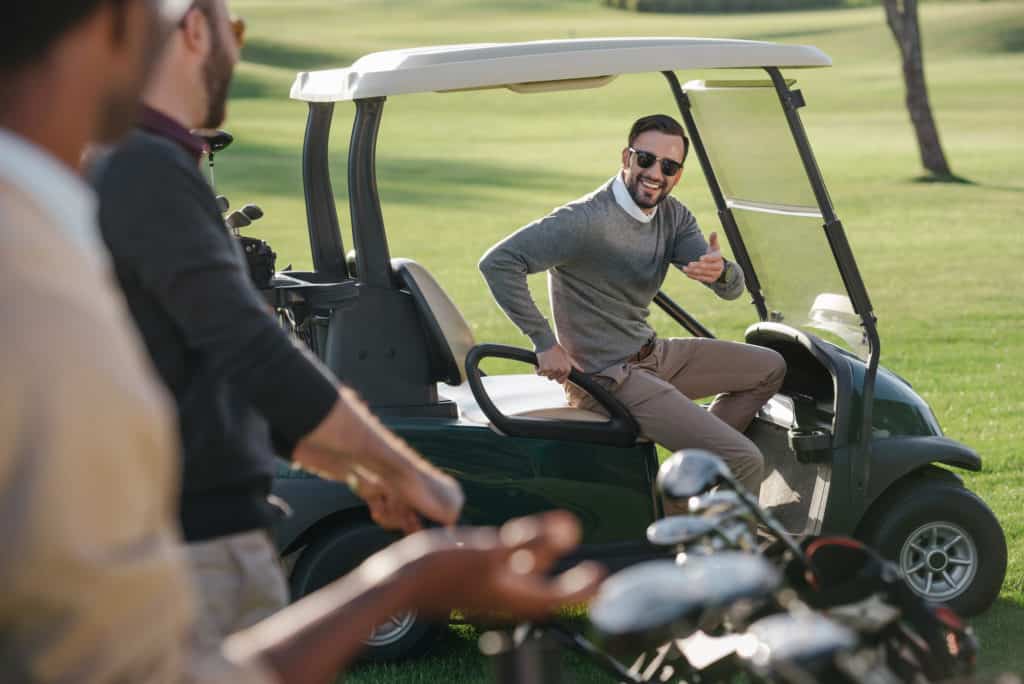 Golf carts can be fun for people who don't otherwise have access to them.
In fact, many young people start playing the game just so they can ride carts around with their friends on the weekends.
Although this may sound strange to some serious golf fans, it is a reality.
Golf carts are motor vehicles, and they need to be operated with care, but they can be a fun way to enjoy a course.
You won't have to walk to all of your shots, and you will be able to get around the course with ease.
Golf carts can enable people of all ages to make it around the course for an 18-hole round.
Some people find that walking the golf course is just as much fun as taking a cart, but golf carts certainly offer some appeal to golfers.
5. Spend Time with Friends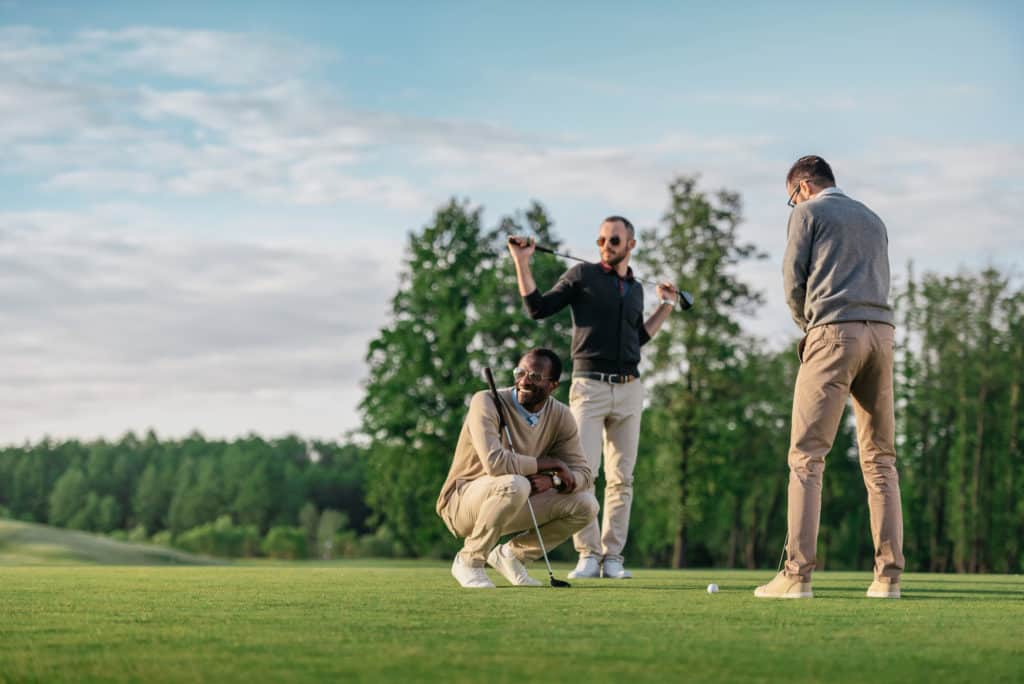 Golf can be a very social game.
Although there are quite a few sports which encourage friendship and communication with other players, golf could be the best.
The reason golf is so great for spending time with friends is that you have a lot of time to talk.
You will have time to talk about the latest sports news or other interesting aspects of your life between holes.
You will even have time between shots to talk to friends.
Golf is a great way to meet people as well.
Some people will find that some of their best friends are those they randomly met on a golf course at some point in their lives.
If you are a sociable person and you want an excuse to spend four hours with your best friends each weekend, take up the game of golf!
6. Break from Life/Obligations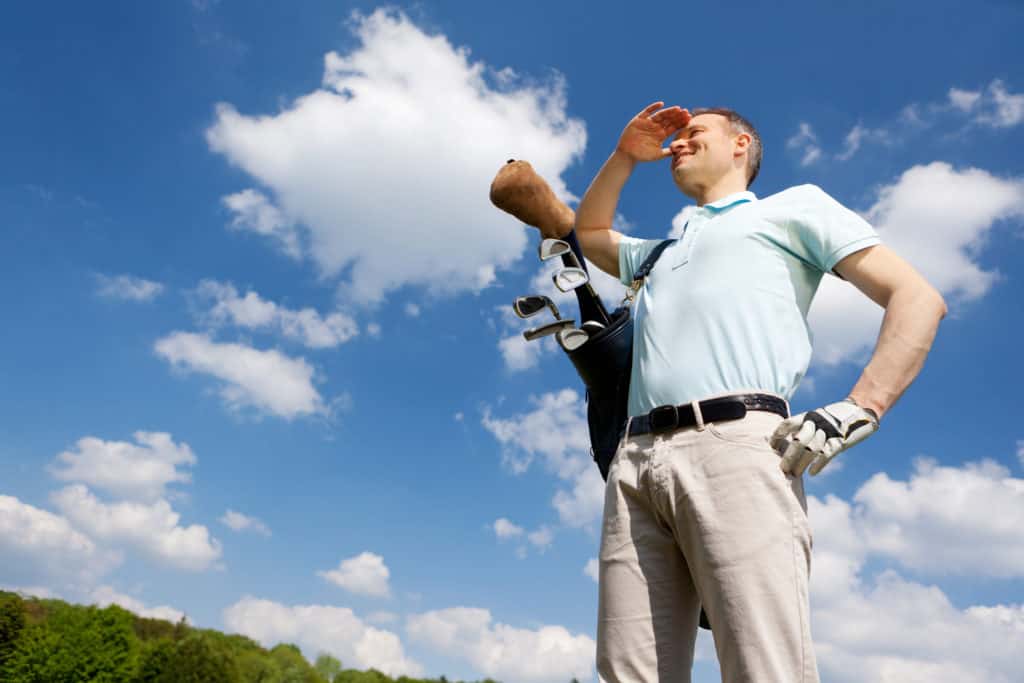 Golf takes a long time to play.
You will be on the golf course anywhere from four to six hours each time you set out for a round.
Although the time spent on a golf course can get quite long, you have to consider the break it gives you from everyday life.
When you are out playing golf, it is very difficult to work, although you may have to take a phone call here and there.
Certainly, you won't be able to wash the car, do the laundry, or cook dinner.
Golf gives you a long break from your daily life, and some people find this to be very fun.
Getting to enjoy yourself outdoors with a group of friends instead of having to do chores or attend to other obligations can certainly be appealing.
One issue golf has seen in the recent years is that it takes quite a bit of time to complete a round.
Some people are finding that they don't have this amount of time to spend away from their obligations.
Some golf courses have started to allow players to play six-hole rounds now instead of nine-hole rounds.
These six-hole rounds are intended to take just over an hour and give people a midweek golf fix without taking up their entire afternoon.
This is a fun option for those who are concerned about time.
7. Being Outside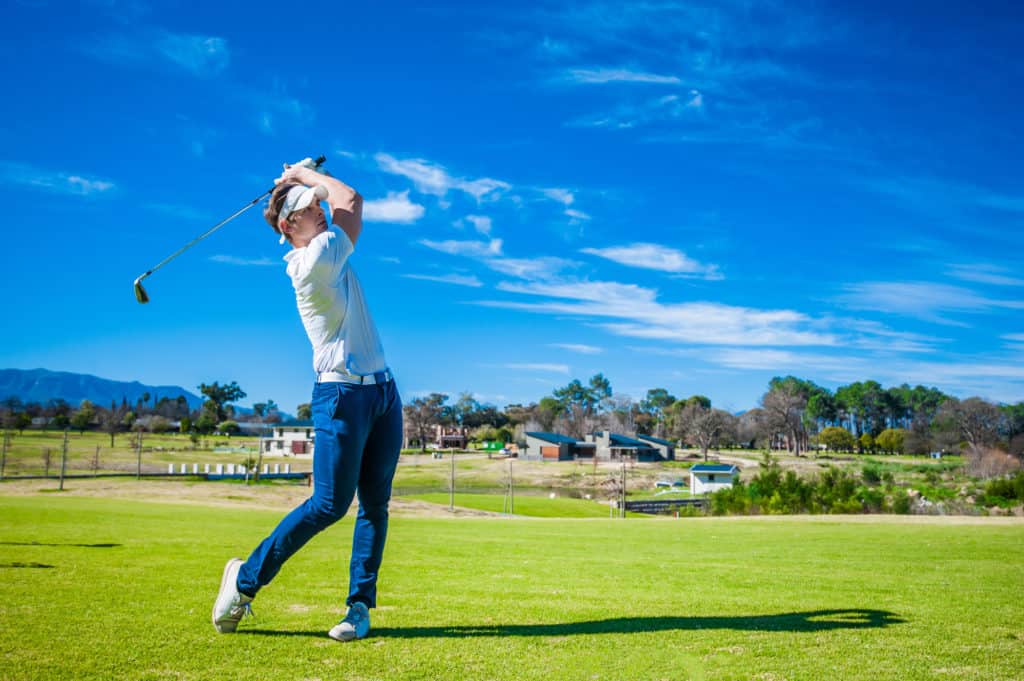 Most people wish they could spend more time outside than they do.
It has been proven that spending time outdoors can help you feel better, get better sleep, and be much healthier overall.
Golf gives you a reason to be outside for long periods of time.
Not only will you be outside during your round, but when you want to practice, it is even more reason to head back out.
The only thing golfers will want to make sure of is that they have the proper equipment for playing outside.
When you head out on the course, make sure to check the weather forecast.
If you get caught in a rainstorm or a cold front comes in, and you are not prepared, you will not have fun at all!
8. Anyone Can Play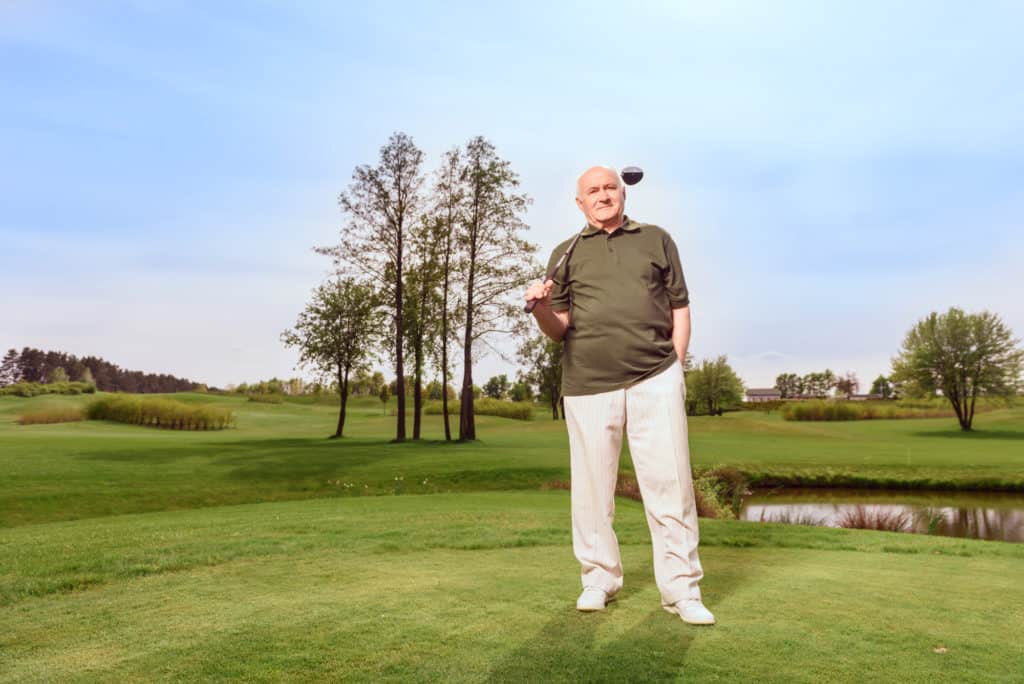 Golf is a game a toddler can play as well as someone who is 90 years old.
There is nothing stopping most people from playing golf.
This can certainly not be said for all sports.
The chances of things going well for a 90-year-old trying to pick up hockey are certainly not as high.
Not only is golf a sport that is doable for all ages, but if you are smart about how you take up the sport, players of all income levels can play as well.
Golf is always thought of as an expensive and elitist sport, but it really doesn't have to be.
There are ways to take up golf where you will spend quite a bit less money and be able to enjoy your time on the course just as much.
The fact that anyone can play golf certainly makes it more fun.
If you take up the game, chances are your friends may pick it up at some point.
You can tell them that they have no reason not to!
9. Can Be Addicting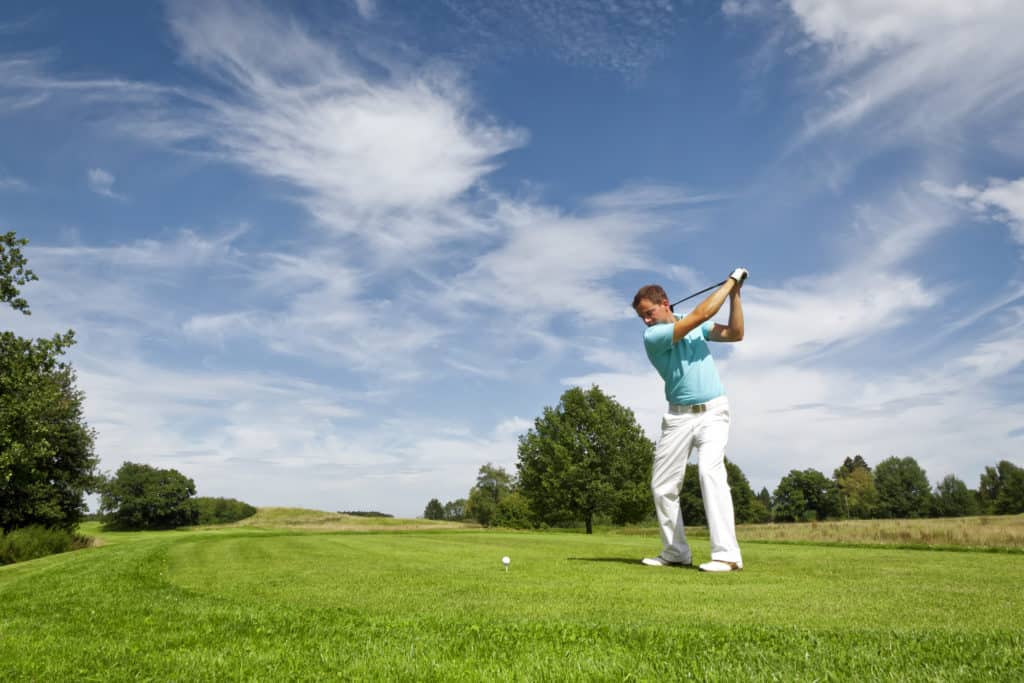 Golf is fun because it can be addicting.
Many people who take up the game think of it more as a lifestyle than just a sport played once a week.
You will notice that, once golfers start watching golf, they start traveling to golf destinations.
They might even have a golf coffee mug.
Golf is rich with history, and studying golf history is another favorite pastime of the die-hard golfer.
There is no shortage of golf-related things in our world for those who are very into the game of golf.
If you enjoy playing golf and want to make sure there is enough depth for your interest, do not be concerned.
In fact, some retired people will tell you that golf can consume your life in the best way possible.
For those who have spent their life in a career and need a way to enjoy their time as a retired person, golf is a perfect option.
10. The One Good Shot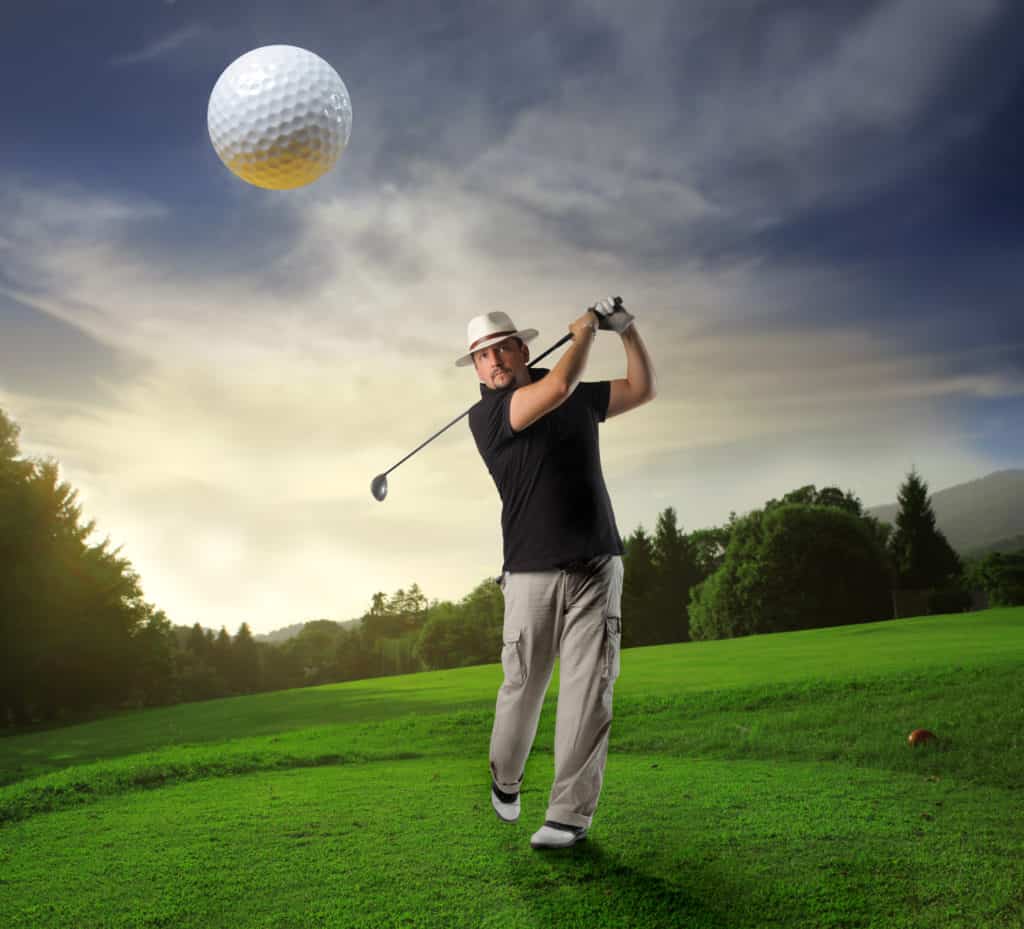 The last but probably most significant reason golf is fun is that "one good shot".
Golfers will tell you that playing golf can be very frustrating.
You can put quite a bit of time into practicing and playing only to find out that you have a case of the slices or shanks on a given day.
This makes the game frustrating and, frankly, annoying.
However, most golfers can admit that, during the course of the round, there is always that one good shot that keeps you coming back.
Maybe it was a putt that saved a par or a drive on the last hole that finally went straight.
However, there is usually a shot or a swing somewhere in the middle of the day that will inspire you to return to the golf course over and over again.
Have you ever played golf with a friend who said they were quitting?
Next Saturday, they were probably standing there, ready to play again.
There is something about the way golf works, and this one great shot will bring you to the golf course over and over again.
Conclusion
As you can see, there are a lot of reasons golf is fun.
The sport takes quite a bit of focus, time, and energy, but in the end, most people keep returning to the course.
There is something about a sport which allows you to challenge yourself week in and week out.
Investing time and money in golf is easier to justify because it is a sport you can play for the rest of your life.
Most people call it the golf bug, and once you catch it, it can be hard to let go of.
As the game of golf evolves and becomes fairer for the average golfer, you will likely see more and more people signing up to play.
After all, golf is quite a bit of fun!