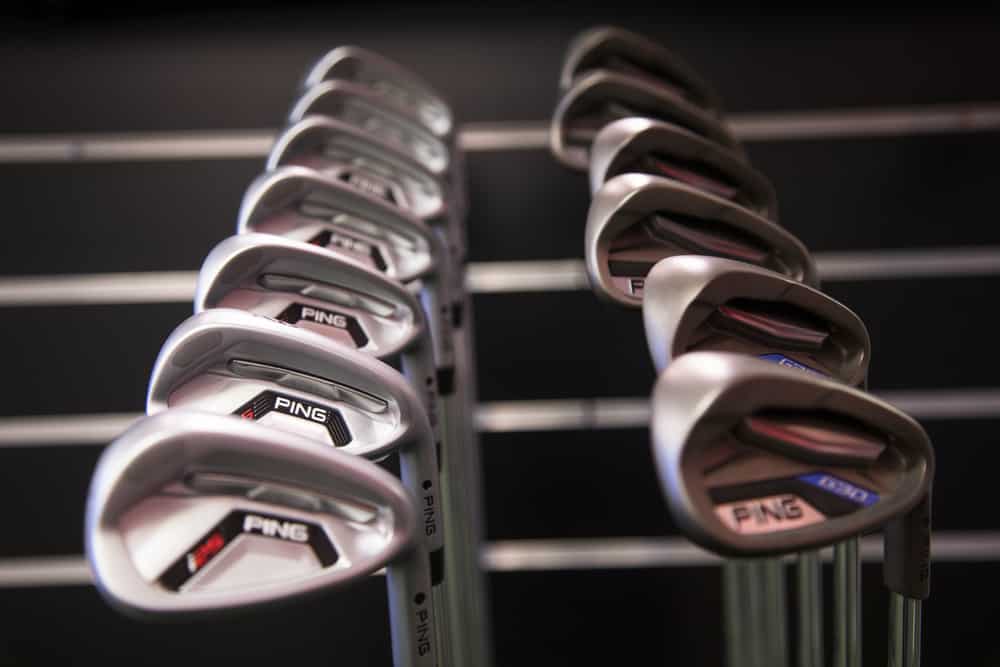 Ping is one of the most popular brands of golf clubs.
The great thing about this golf club brand is the fact that it can appeal to a large range of players.
It really does not matter if you are a low handicap golfer or a high handicap golfer as there will be a Ping set that is designed for your handicap and your needs.
The Ping golf clubs are well advertised, and you will see PGA Tour golfers using them.
However, when compared to TaylorMade or Callaway, the Ping brand may not feel quite as large or known.
If you are struggling as to whether or not investing in a set of Ping golf clubs is the best for your game, then we have you covered.
Let's look at the types of clubs that Ping offers and what makes them stand out, the performance benefits of a Ping golf club, and how it ranks among its competitors.

Are Ping Golf Clubs Good?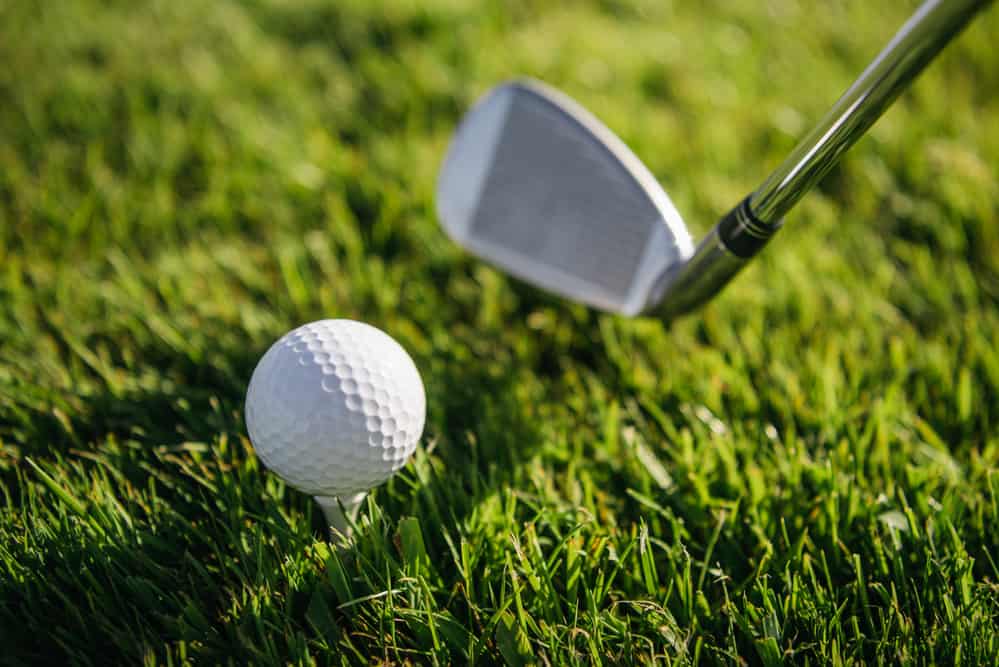 Ping golf clubs are good.
The Ping brand is very dedicated to its craft, and it makes some of the most precise and best-feeling golf clubs on the market.
Ping makes a variety of clubs, and there are typically a few releases that can appeal to more than just the mid handicap golfer.
Let's take a look at each of the different categories of clubs that Ping Golf offers and whether or not they are good.
1. Drivers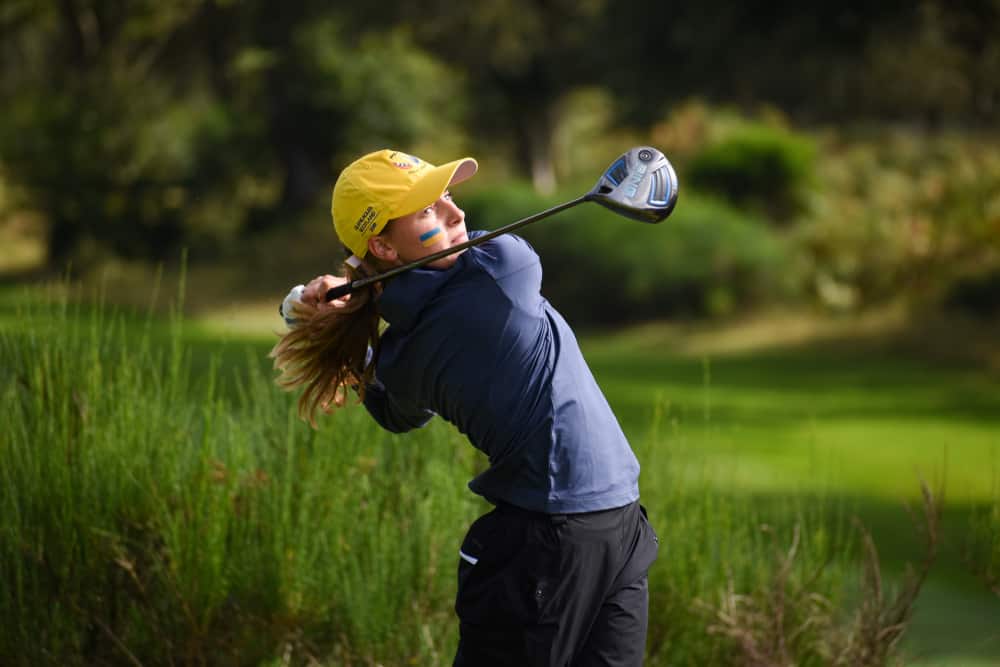 The most current release from Ping is the Ping G425 driver.
The Ping G series has been on the market for more than a decade.
What we like about the Ping driver technology is that this company is not afraid to experiment with different types of materials.
Essentially, if you want to play with a club that is going to create high ball speeds with great feel and unique technology that you likely have not seen from other manufacturers, then the Ping drivers are great.
In addition, Ping makes some golf drivers that are specifically built for the woman golfer.
These clubs are very lightweight and designed for higher launch and increased forgiveness.
The drivers from Ping are used on the PGA Tour, and they will compete against any other golf driver on the market from a distance and forgiveness standpoint.
2. Fairway Woods/Hybrids/Utilities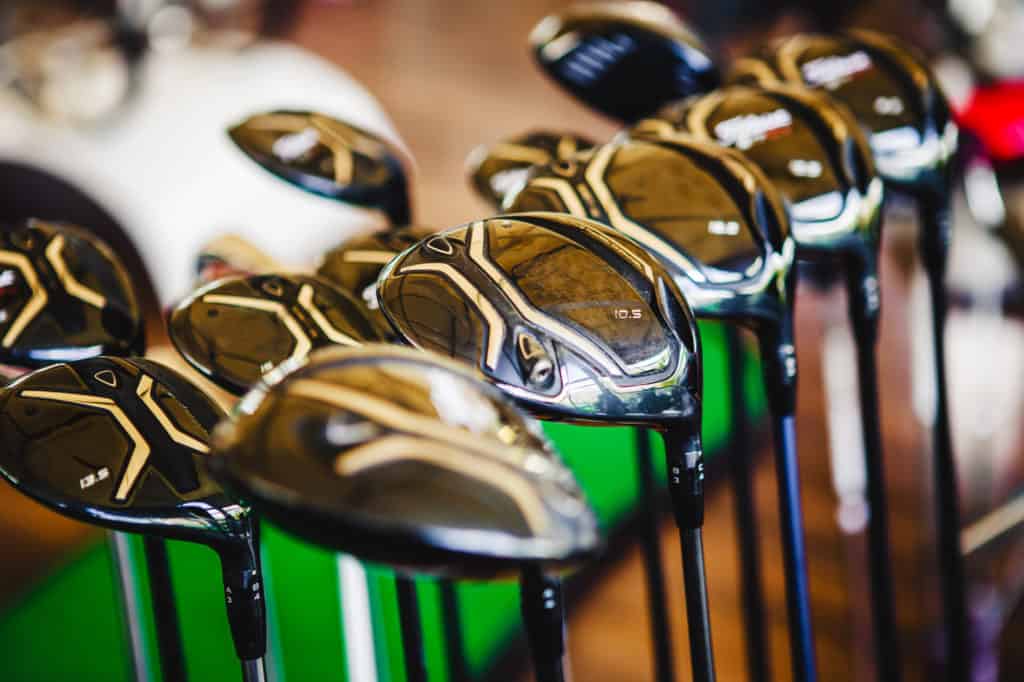 Ping also makes fairway woods, hybrids, and utility irons.
Although all the woods and hybrids are great options, the utilities stand out as unique club options.
With these utility irons, golfers can get the same pure feel that they would normally get from a Ping iron with the distance and launch of a hybrid.
Even if you have never played with Ping golf clubs before, this could be one of the better options to consider.
The fairway woods, hybrids, and utilities from Ping are not priced cheaply, but they have technology that tends to stay relevant for many years.
In fact, golfers who have been around the game a long time are often looking to find golf clubs from Ping that are more than five or seven years old.
They feel that this technology is still relevant, and therefore, it makes sense to invest in it and keep the Ping clubs in their bags for years to come.
3. Irons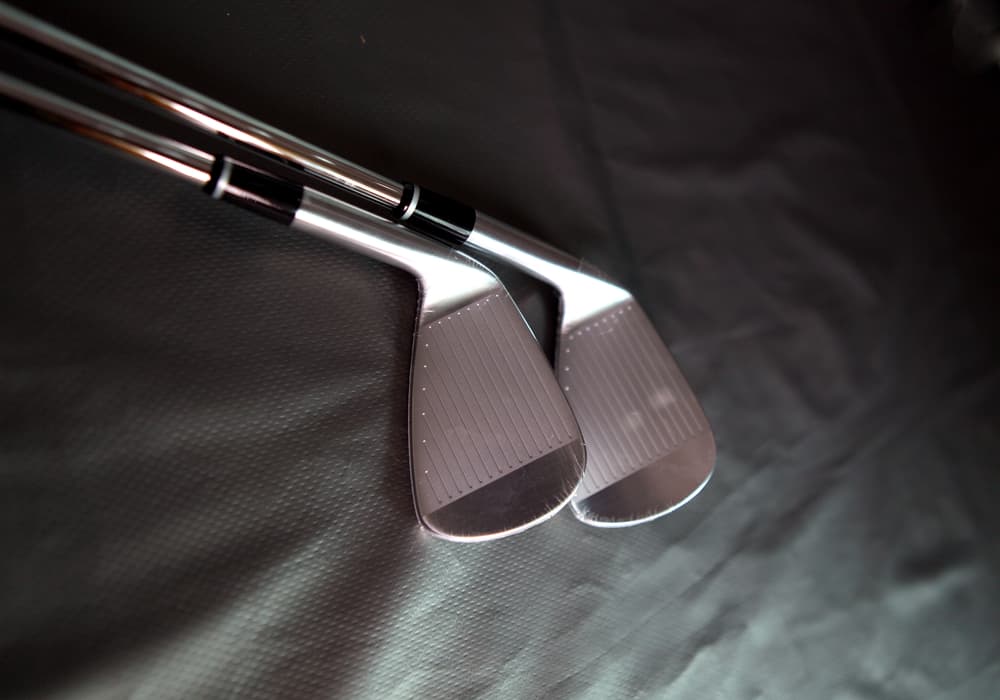 When Ping first created the Ping Eye 2 irons back in the early 1980s, they certainly started something that would forever change the world of golf.
In fact, many people are still looking for these Ping Eye 2 irons because of how high functioning and impressive they are.
The Ping clubs have come a long way from this Eye 2 technology, but they really proved their value and their worth with these early releases.
Today, Ping makes a golf iron for every type of player, but the mid handicap irons are often considered among the best.
These clubs have a really great feel, workability and they hold their value for a long time.
Some of the new blades that Ping has brought to the market are competing with companies like Titleist and Mizuno and still getting rave reviews.
Overall, we are impressed with the entire lineup of Ping irons, and the feel that you get from these clubs is what has continually set them apart over the years.
4. Wedges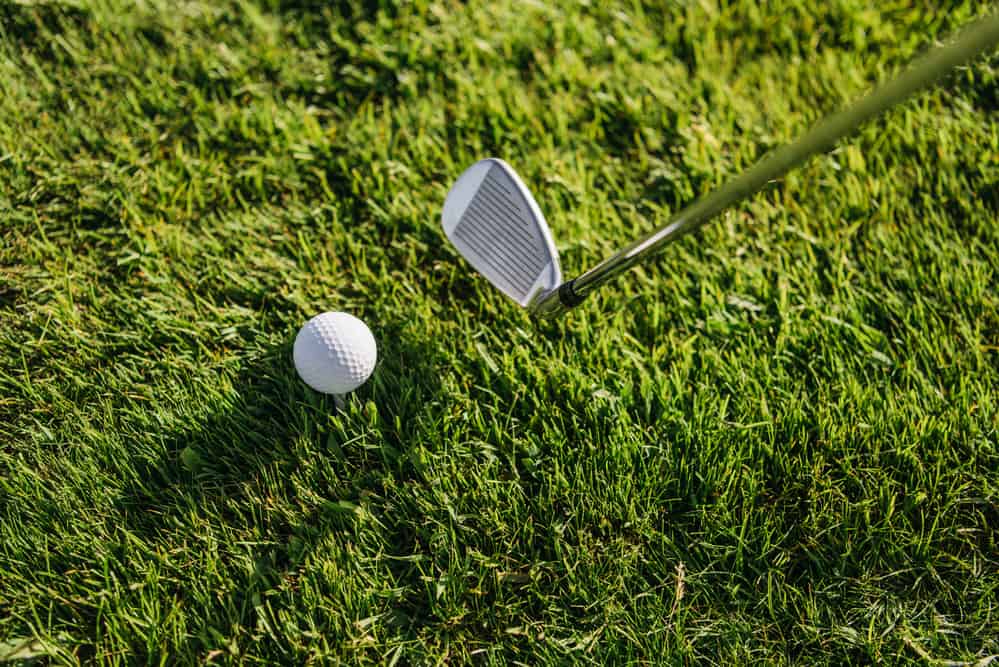 The Ping golf wedges are known for a high spin rate and a very clean look.
Many of the wedges will match the iron sets, but there are also a few individual options like the Ping Glide.
Overall, when a company is known for its consistency and feel, they are typically quite good at manufacturing wedges.
The wedges from Ping come in a wide range of lofts so that you can build out a set that progresses into your iron set quite easily.
The best wedges on the market are often thought to be the Titleist Vokey wedge.
When you compare the look of the Ping to the Vokey, it will be slightly wider and larger, promoting better interaction with the ball.
The Ping wedges also have a similar spin to the Vokey wedges and can get the ball to stop on the greens where needed.
Essentially, between all of the different iron choices from Ping and the few wedge choices, you can put together a really great set of golf clubs for your next adventure on the golf course.
5. Putters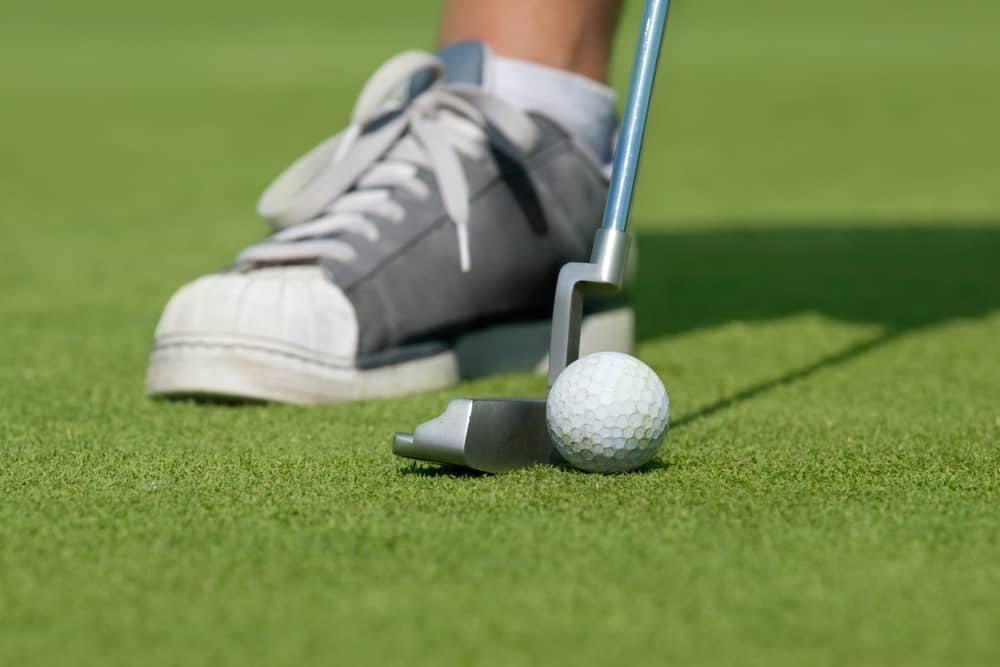 The strong reputation of Ping putters started with Ping Anser decades ago.
This putter has become one of the most popular blade putters of all time.
In fact, some people will pay considerably more for a Ping Anser putter from years ago than for a new Ping putter.
Putters from Ping that are new to the market have unique features but some of the same feel and precision that the original Anser putters had.
One of the things that really helps the new Ping putters stand out is the adjustable length.
When a putter can be adjusted for length, a golfer can get the exact fit and some improved performance on the putting green.
The customization of golf putters is continuing to expand, and Ping is offering cutting-edge technology to help players improve.
Ping Golf Club Features
There are quite a few features in any golf club on the market.
Things like distance, forgiveness, feel, and even longevity will come into play when you are purchasing new golf clubs.
We wanted to give you a deeper look into these features that Ping golf clubs have so you can decide if they are the right fit for your game.
Ping golf clubs are known for having a great feel, but that can't be the only feature that brings you to this company.
1. Feel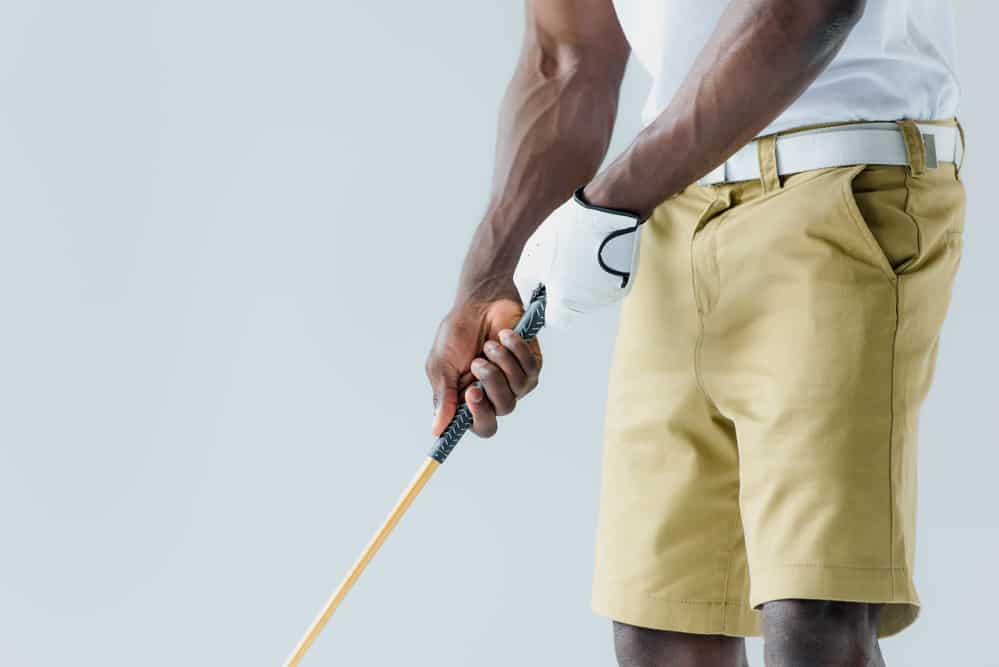 Ping pays very close attention to the feel of the golf club and what players need to succeed.
Most of the time, golfers would describe a Ping golf club as having a soft yet firm feel.
Although this is hard to describe precisely, the Ping clubs help you feel as though you can control the ball, but also that you are getting a strong hit with a high MOI.
Ping golf clubs feel different depending on which model you purchase, but for the most part, this is one of the major reasons many golfers will invest in the Ping golf club brands.
The Ping blades are gaining popularity as they are very stable at impact and even allow for a slight bit of forgiveness.
Overall, you will not be disappointed with the feel that you get to form a Ping golf club, and it's important to consider this when you purchase.
2. Distance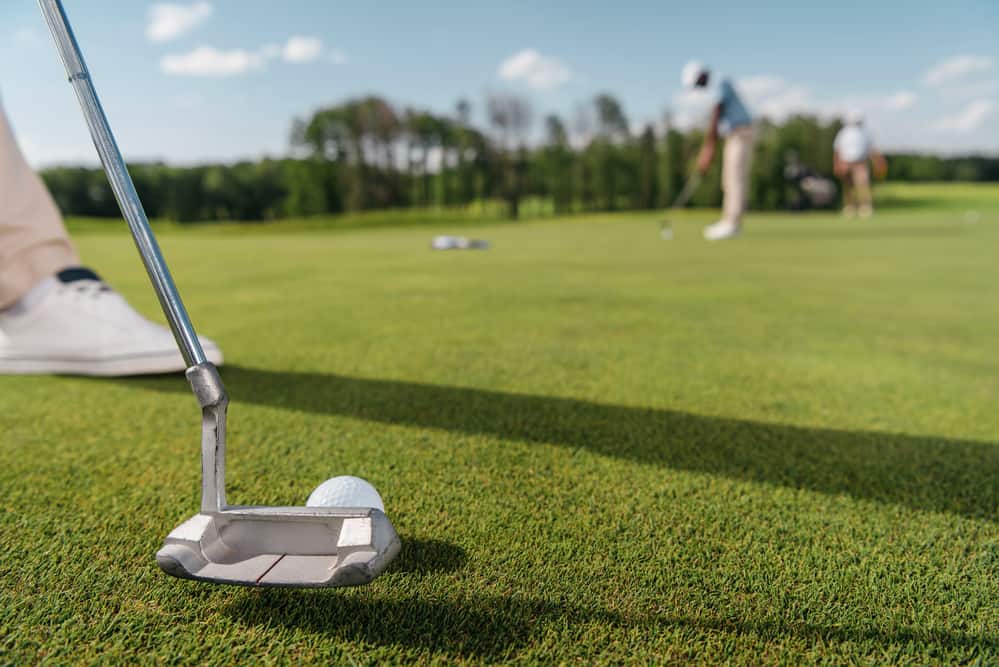 The distance from Ping golf clubs is great.
Players have high ball speed from almost any of the current Ping golf clubs on the market.
For a company to compete from a feel perspective but also give players maximum distance, it can be a bit tricky.
However, when you look at something like the Ping G425 and compare it to a Callaway Epic Speed or a TaylorMade SIM 2 golf driver, you will get a tremendous amount of distance.
One way Ping helps golfers get more clubhead speed is its unique club head compositions.
Ping is constantly looking for new materials that will help to increase performance and give players more success with their golf game.
The distance that you can hit a golf ball with Ping is not going to be any shorter than it is with a club from another golf company.
As you learn more about individual golf companies, you will see that TaylorMade is known for its high ball speeds.
However, when tested against Ping, especially the latest product releases, the Ping golf clubs are very competitive and offer golfers exactly what they need.
3. Accuracy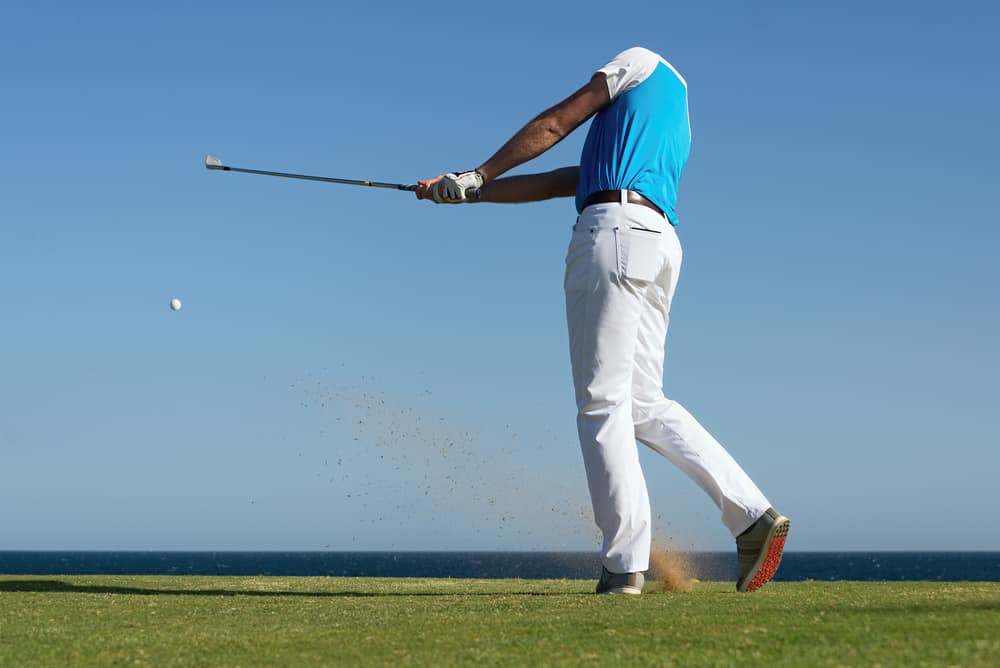 Accuracy or forgiveness is another important factor to look for when deciding if Ping golf clubs are good for your game.
The most important thing to remember about accuracy is that it will change depending on which golf club you are using.
Some golf clubs are made to be more forgiving, and others are made to have workability and precision.
Ping golfers tend to like a combination of forgiveness and workability.
Any golf club that has great feel will be easier to manipulate and make it simpler for players to improve their overall performance.
If you are an inconsistent golfer who hits the ball to the right or has a hard time with getting a higher launch, the Ping golf clubs are a great fit.
When you use these clubs, make sure that you are considering the draw bias and offset that you are purchasing.
Some Ping golf clubs are geared toward the higher handicap player, and they will offer more forgiveness and a higher launch.
The Ping blades have a very small sweet spot but allow a golfer to work the ball and control the ball flighty completely.
All of these golf iron choices are some of the best on the market, but you still must be careful that you narrow down the Ping clubs that you need for your game.
4. Player Handicap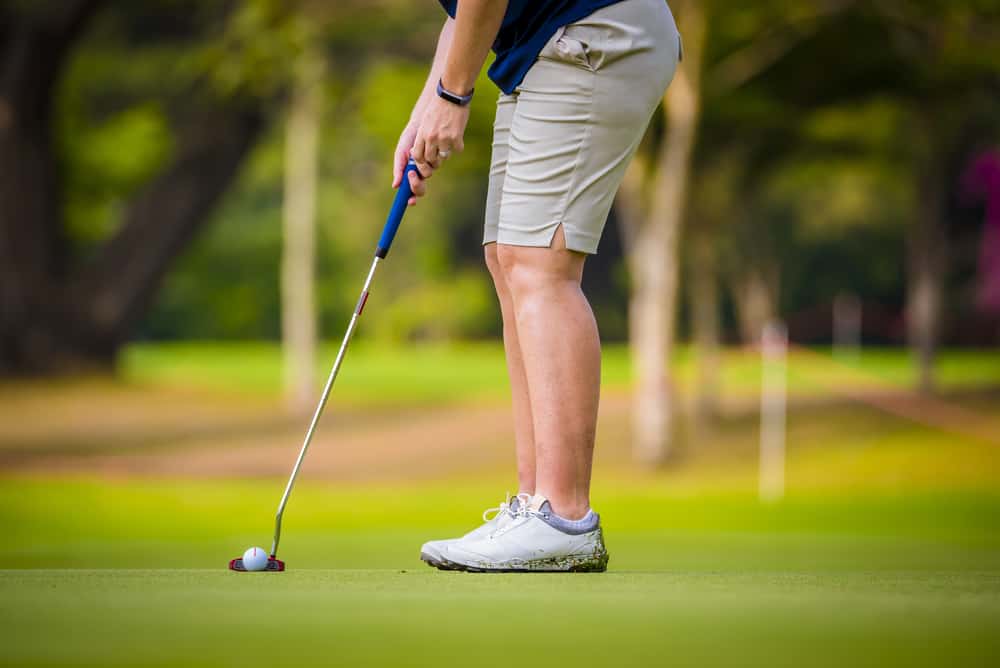 This is one of our favorite things about the Ping brand.
Your current player handicap will not matter if you are looking for Ping golf clubs.
Essentially, this company has created solutions for every golfer, regardless of the handicap.
Ping customers tend to be very loyal, and they may play with Ping brand golf clubs for their entire lives.
This means that the company can retain a customer from the time they start with beginner clubs to the time they make it to a scratch golfer to the time they head back to a mid handicapper in the senior years.
If you like the feel and the overall performance that the Ping golf clubs have to offer, you can quickly become a lifelong customer.
In addition, with the right Ping golf equipment in play, you may be able to lower your handicap and become a better player.
Beginners who are just starting the game will have great luck with the Ping golf clubs, but the initial investment will be a little higher than it is with other companies.
5. Longevity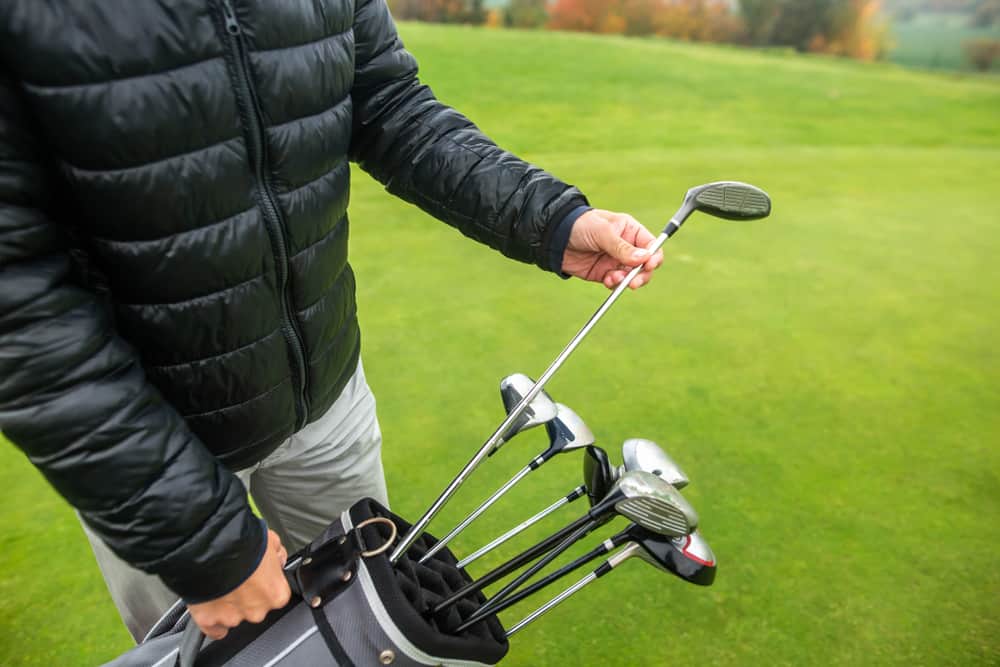 The Ping golf clubs are built to last.
If you end up having a problem with one of your Ping golf clubs, the company will stand behind its product and take care of the issue for you.
Overall, Ping golf clubs are not released quite as often as other companies.
Many times, Ping will go a year or two before a new release as it seems to only release clubs when the product has changed enough to justify a new release.
Many players who choose Ping golf clubs will play with them for ten years or more.
Most of the time, we recommend that players start looking at upgrading equipment around the five-year mark.
However, with the Ping technology being cutting edge and golfers loving the feel and precision, the lifespan of the Ping golf clubs tends to be quite long.
This brings us to our next point, which will consider the used golf club market for Pings.
6. Value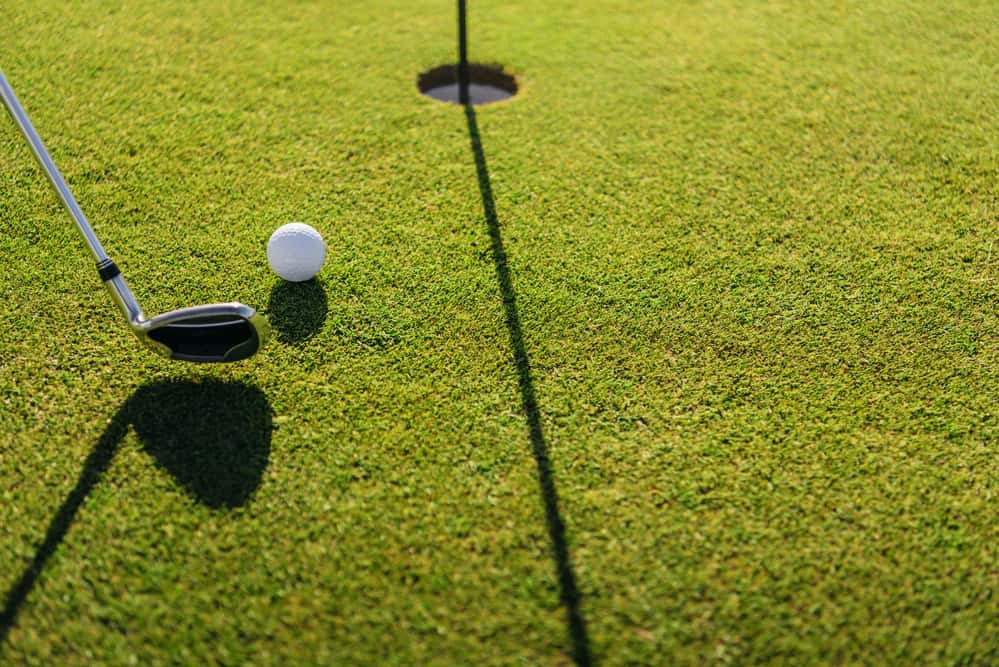 The Ping golf clubs are priced higher than other golf clubs on the market.
However, this is mostly because Ping is not quick to drop the pricing on their irons, drivers, or fairway woods.
In fact, it can sometimes be years before you see even a slight reduction in pricing on a Ping.
Other golf companies will put out a club in the early part of the year, and by the summer, the club has already dropped in price.
The Ping brand has established itself as a premium golf product, and this is partly why it has been able to maintain this higher pricing and value.
The other great thing about this for players is that the used golf club prices from Ping are quite high.
Many golfers will purchase Ping clubs and then sell them a few years later without seeing very much of a difference in the overall pricing.
Saving money like this is a great way to ensure your initial investment is protected.
If you sell your old Ping golf clubs for a good price, you can end up purchasing a new set with the money you made.
7. Fitting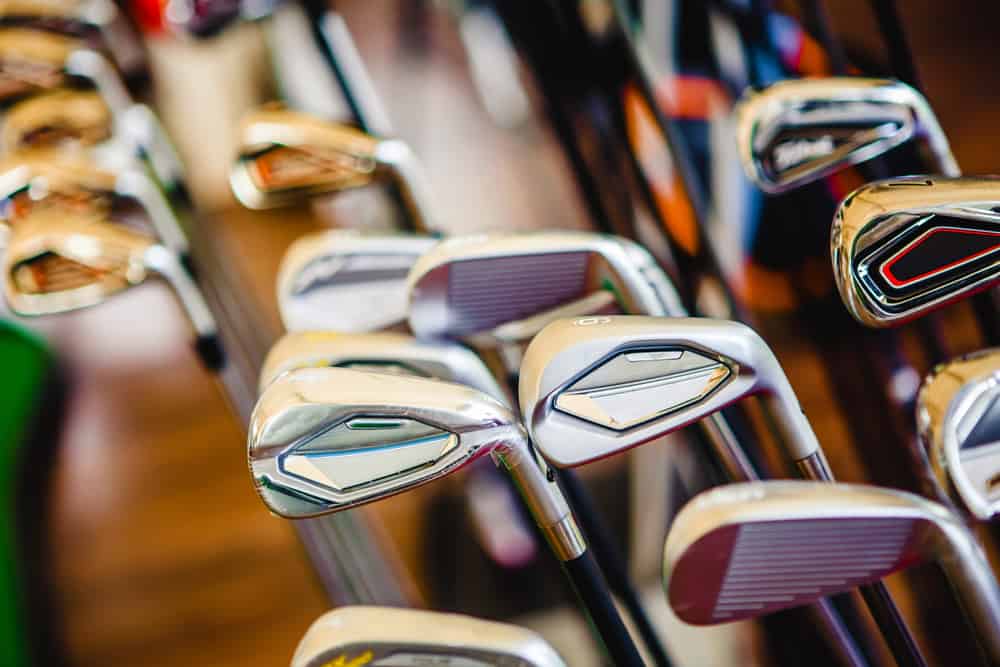 Club fitting is one of the most important parts of purchasing modern golf equipment.
Ping set the bar for club fitting many years ago when it came up with its dot system.
With the Ping dots, players can choose a club that has a length and lie angle that is perfectly suited to their game.
Without this Ping fitting system, you would have to go in for a custom fitting each time you purchased a new Ping club.
However, if you know what Ping dot you are, by using a helpful chart, you will be able to purchase the right Ping golf clubs for your entire life.
Many golfers find that they can even use their Ping fitting numbers to help them purchase other clubs that are custom-fitted to their needs.
Overall, Ping golf clubs are good, and they offer customers a wide range of performance and features.
With the Ping golf clubs, you are going to be able to find a perfect fit for your game.
In addition, the cutting-edge technology of Ping golf clubs ensures that you can keep them in play for years to come.