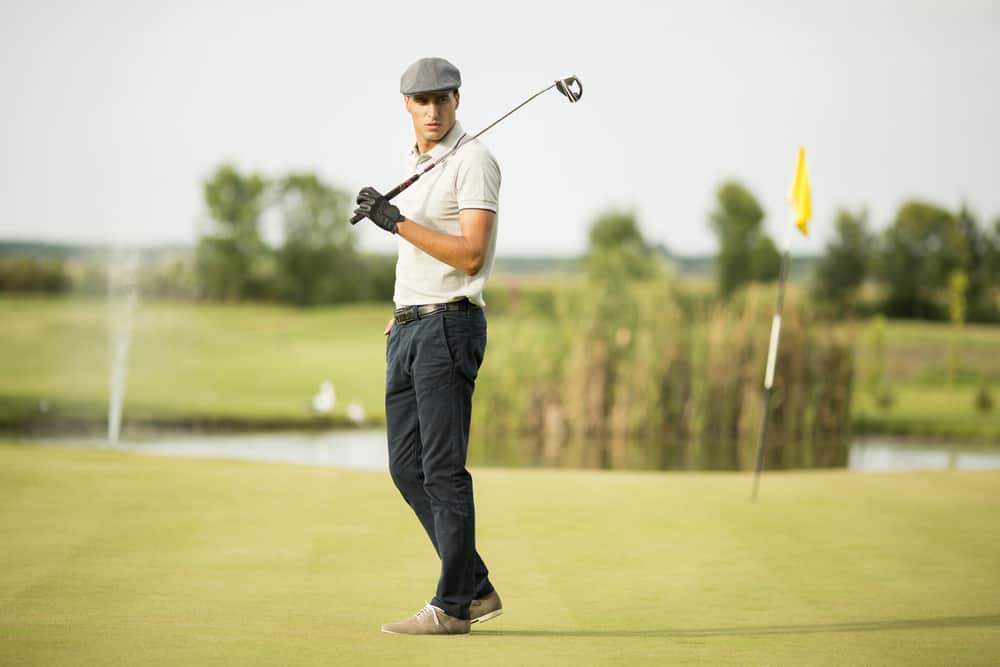 Most golfers are familiar with the major golf manufacturers.
Whether you are looking for your first set of clubs or your tenth, chances are you have heard of Callaway, TaylorMade, Titleist, Cleveland, and more.
However, some golf club manufacturers are not as well known.
These companies tend to fly a bit under the radar, and they offer clubs typically featuring something slightly different than the major manufacturers.
It is quite challenging to compete in the world of golf, and therefore, each brand needs to establish its unique profile.
One of these brands is Thomas golf.
If you are not sure whether or not Thomas Golf is the right equipment for you, we have all the answers you need.

Are Thomas Golf Clubs Any Good?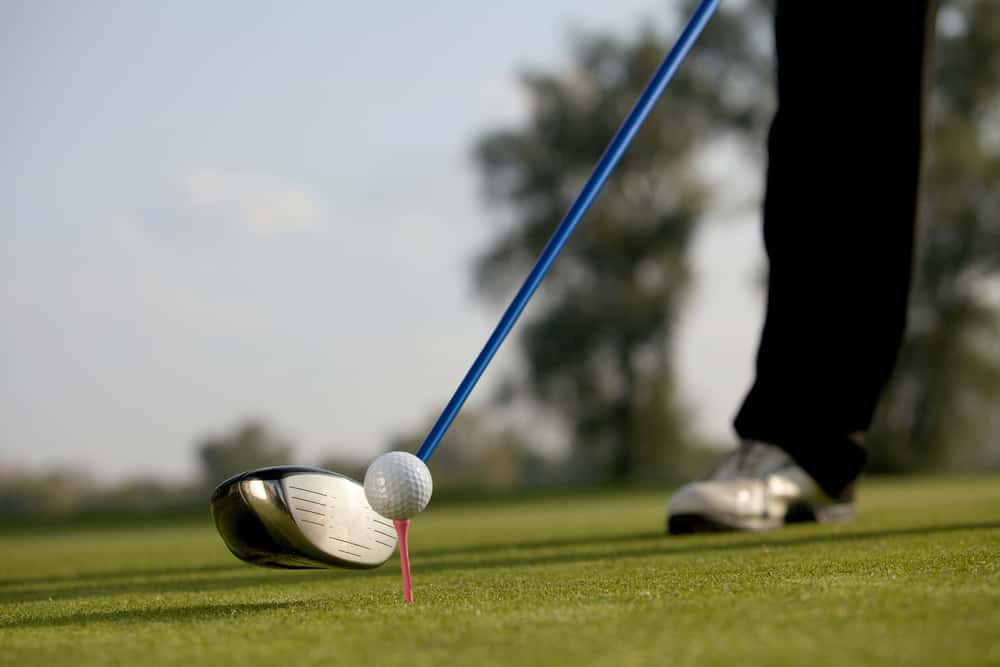 Thomas golf clubs can be an excellent fit for many average golfers looking to upgrade their equipment.
Thomas Golf offers some unique features, like free custom fitting, Shot Accuracy Technology, chippers, and shot alignment benefits.
Overall, the Thomas golf clubs will be best suited for the average player to the high handicapper.
Lower handicap players will agree that this is forgiving technology, but it won't have the feel or precision that they need in their game.
Thomas Golf Clubs have been around since 1995, and their mission has always been to help players who struggle with their alignment and accuracy.
Features And Benefits Of The Thomas Golf Clubs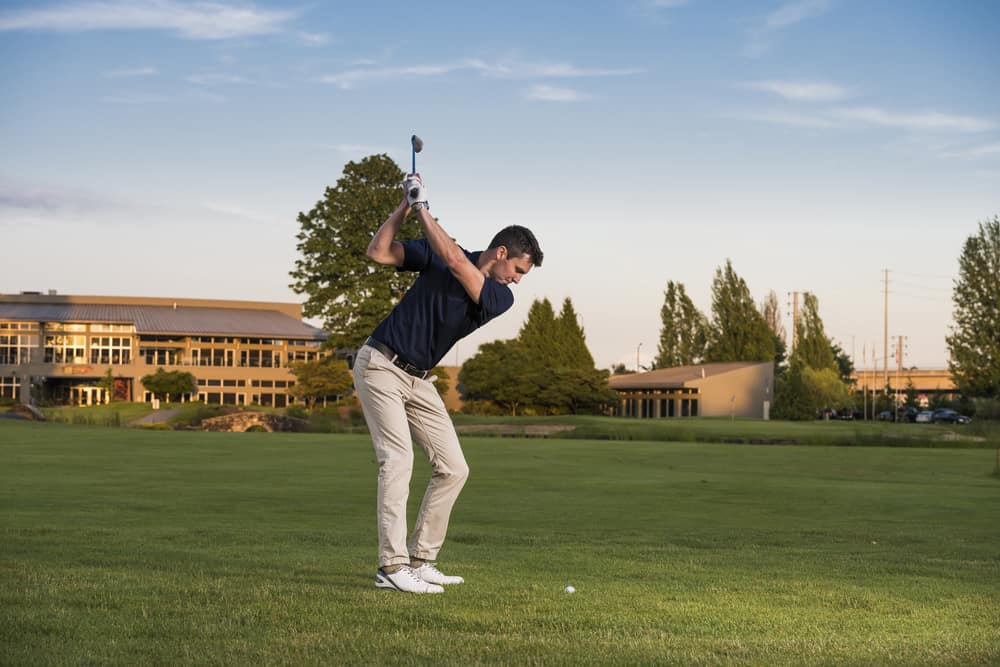 The Thomas Golf Clubs are not all that well known, and because of that, you may have quite a bit less information about their unique technologies.
When a Cleveland, Mizuno, or TaylorMade is released to the market, you will notice that there is quite a bit of hype and advertisement.
For the most part, Thomas Golf sticks with the same basic club options and updates them through the years as they find necessary.
Here are some of the most important benefits of the Thomas Golf Clubs.
1. Shot Accuracy Technology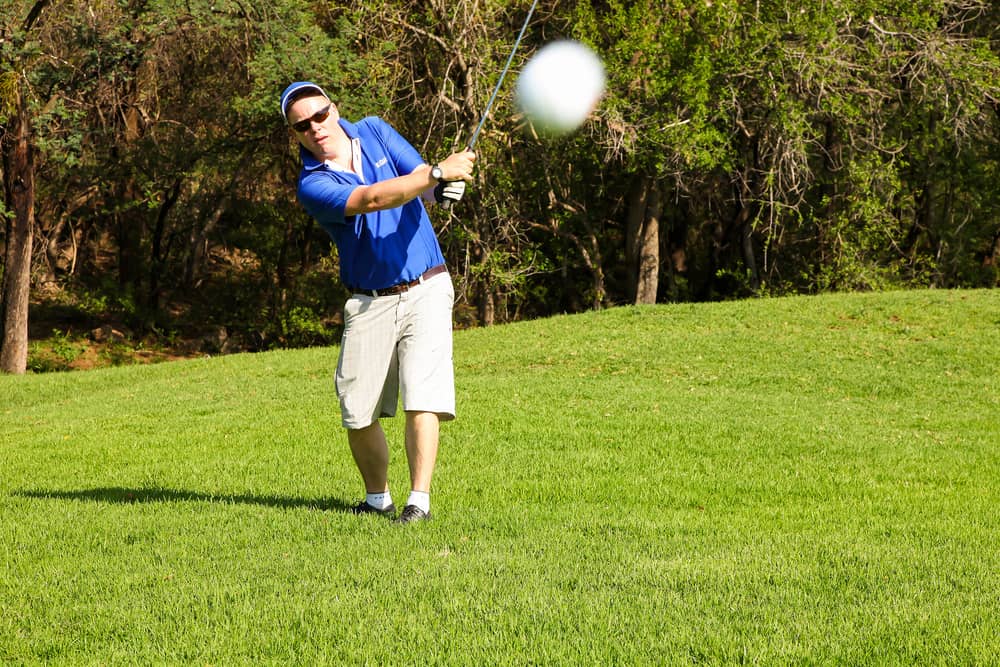 The Shot Accuracy Technology is what makes Thomas Golf so unique.
Have you ever noticed that more and more golfers are using larger mallet-style putters that have long alignment lines?
These alignment lines are in place to help make it easier to see the way that the putter head should be set up.
The longer the alignment line, the easier it is to see which way you will be sending your golf shot.
However, as excellent as this technology is, you only really find it on putters.
This is where Thomas Golf decided to stand out from the crowd and change things up a bit.
Thomas decided to put a long line on top of the fairway woods, hybrids, and even the driver.
This line works very much the same way that a line on a putter would work.
Golf alignment is difficult because you have to stand parallel to your target as opposed to facing toward the target.
Even though the line on the top of the Thomas Golf clubs is just a few inches, it can change the visual perception when you look down at the club head.
Looking down at the golf ball and seeing where the club head is pointing can make a huge difference in a golfer's game.
Shot accuracy technology is such a simple addition to a golf club, but it has made it so much easier for higher handicappers to be able to hit more consistent, properly aligned golf shots.
2. Free Custom Golf Fitting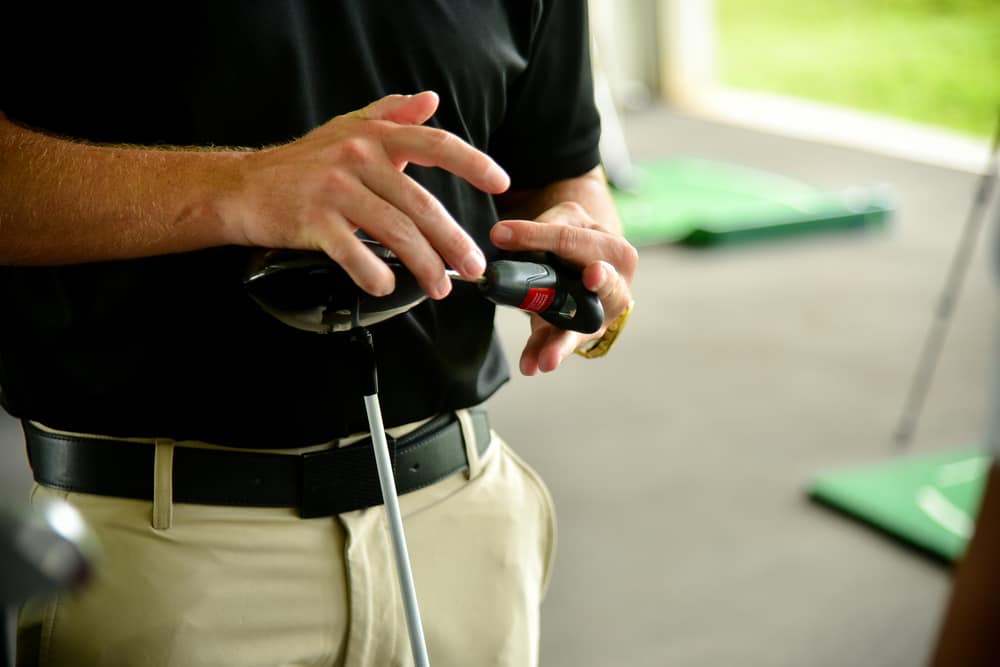 Custom golf fitting is extremely important.
You will find that a set of golf clubs that is not custom-fitted to the needs of a player is an investment that most are not willing to make.
If you are going to spend hundreds of dollars on golf clubs, they might as well be fitted to the needs of your golf game.
The more time you spend looking at clubs, the more likely you will see that each of the companies on the market has some different fitting parameters.
A regular flex golf shaft from Callaway may be more flexible than one from TaylorMade.
Without a custom fitting, you won't have this information available to help you decide.
Even though custom golf fittings are best accomplished when they happen in person, it is also a good idea to consider that your golf clubs are custom fit to your specifications.
With the Thomas Golf Clubs, you won't have the ability to test the equipment in person, but you are able to use their custom fitting system on the website to be able to get a custom golf fitting.
This system on the website consists of putting together information about a golfer, their height, and measurements.
In addition, they look at things like your age, your interest and abilities in the game, and more.
Overall, you will have no trouble coming up with the answers you need for this fitting, and then Thomas Golf takes the information to build you a perfect set of golf clubs.
Other companies out there will charge a significant fee for this service.
Getting the Thomas Golf fitting information for free helps to increase the overall value that you get with this set of golf clubs.
If you are going to be purchasing from Thomas, this is a service that you must consider taking advantage of.
Without the custom fitting, there is no way to know if your clubs will be a good fit for your game.
3. Fair Pricing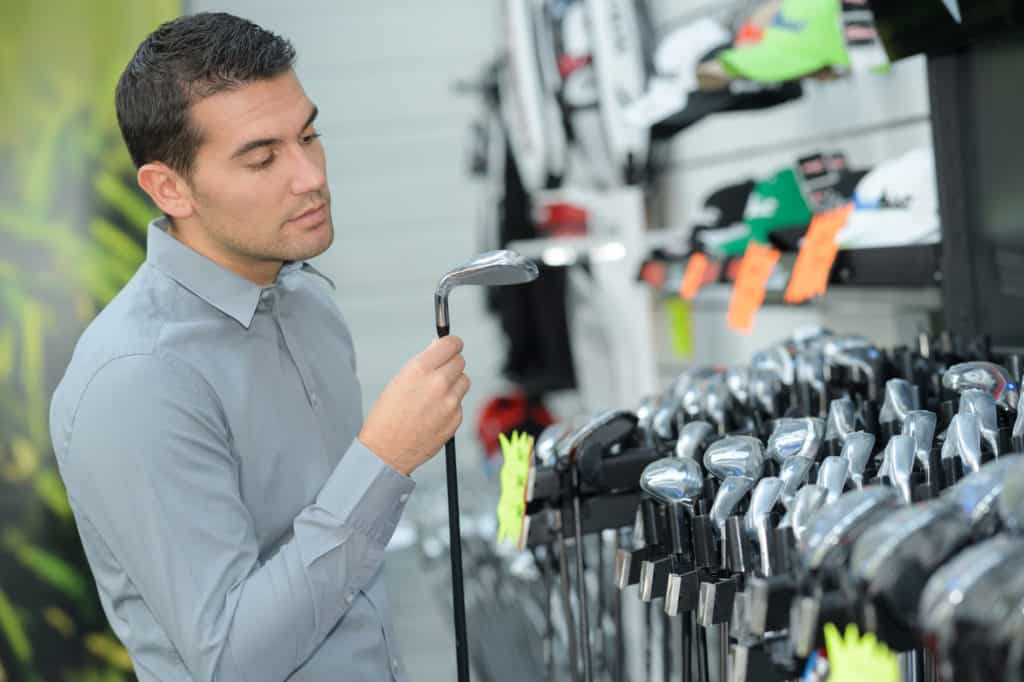 As we have mentioned, you probably don't know all that much about Thomas Golf because of the limited marketing.
Marketing for golf clubs is extremely expensive.
Of course, there are different types of marketing that you can do, including email, print, and television.
These ads are expensive, and they don't always bring in the number of customers that you would expect they would bring in.
The fair pricing of the Thomas golf clubs comes in part because they don't spend as much money on their marketing efforts.
When expenses are kept in control, the benefits can then be transferred to the customer.
Fair pricing is essential to ensure that you as a customer are satisfied with your overall golf purchase.
We can't tell you that the manufacturing and technology used in the Thomas golf clubs are quite as good as the new designs from Callaway that are taking advantage of artificial intelligence.
The technology from other companies is going to outlast the Thomas golf clubs.
There is no question that there are more premium options on the market, but if you want to keep pricing fair and still get good technology, the Thomas Golf Clubs are a smart choice.
4. Helps Golfers Lower Scores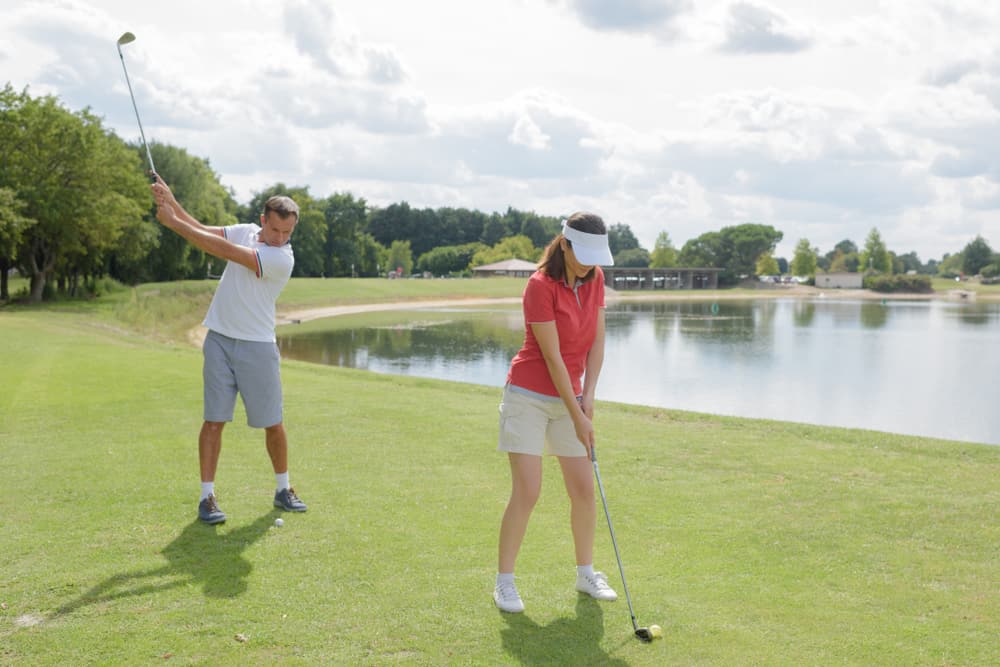 Overall, Thomas Golf Clubs are designed to help players lower their golf scores.
The clubs are forgiving, easy to launch, and the sets are designed to help people who struggle with certain areas of their game.
For instance, there are plenty of fairway wood and hybrid options for players who need some extra launch and distance from the fairway.
Many players with slower swing speed struggle to get enough distance from the fairway.
This leads to not being able to hit a par four in two shots, and it makes pars really difficult.
Luckily, the Thomas Golf clubs help to prevent this by offering a wide range of fairway wood and hybrid golf clubs.
The golf clubs all come with easy alignment technology.
In addition, it is worth mentioning that Thomas golf also makes a chipper.
The chipper is a rare club in the world of golf but one that many higher handicap players say they could not play without.
The idea of a chipper is that it is a mix between a golf wedge and a putter.
The mix of these two clubs helps to ensure that players get the forgiveness they need when they are hitting short shots around the green.
The chipper is not really a club to use to approach a green, but instead, it will be used for the shorter shots.
The idea is that a player can take a putting stroke-like swing with a chipper and notice that the ball quickly goes up in the air and then lands softly on the green.
This type of up and down and simple motion allows a lot of room for error in chipping.
Many golfers find that the trouble they have with chipping is hitting behind the ball or hitting it thin.
Luckily, with the chipper in place, the chance of this happening is much less likely.
Overall, hitting shots around the green with a chipper can help to significantly increase the confidence you have with your short game.
This is quite important for players who care about scoring and getting the ball in the hole as fast as possible.
What Golf Clubs Does Thomas Golf Clubs Make?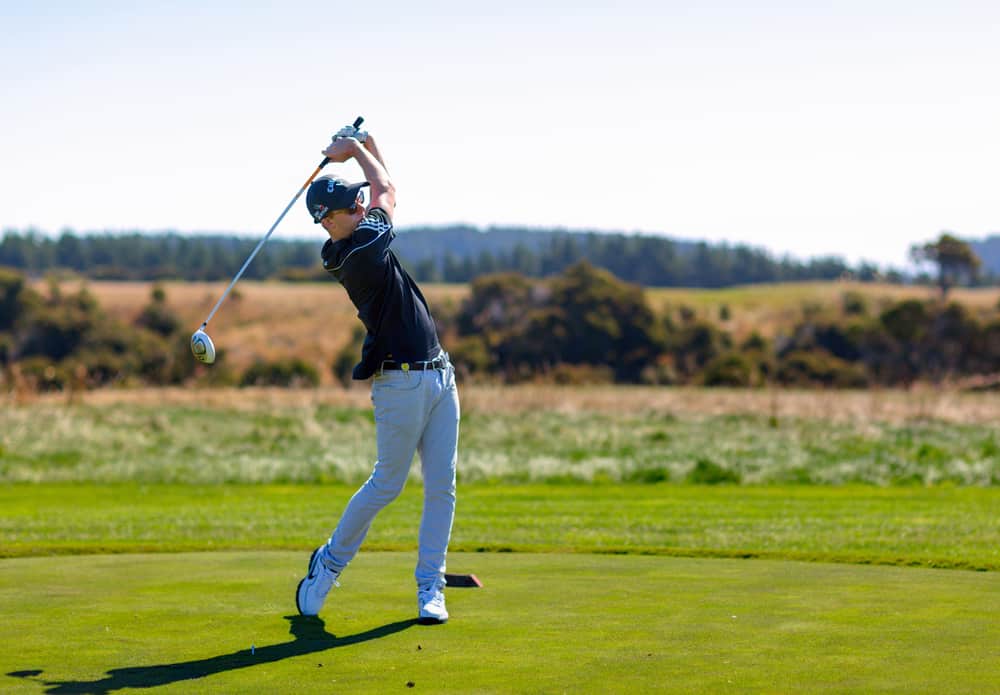 Thomas Golf makes everything from putters to drivers.
You can fill your entire golf bag with a set of Thomas Golf Clubs.
For players who decide to trust a brand and stay loyal to that brand throughout their entire set of clubs, Thomas is a great choice to consider.
We recommend purchasing a single club from Thomas and seeing how it works for your game.
The hybrids and fairway woods are a great place to start.
Once you have the feeling down for those and you find that they work well for your game, you can continue to add clubs to your bag.
Plenty of golfers have found that a complete bag of Thomas Golf clubs is the best fit for their game.
Overall, the brand is lesser-known and a good value, but these clubs have plenty of good technology for the price point at which they are offered.
Who Should Play With Thomas Golf Clubs?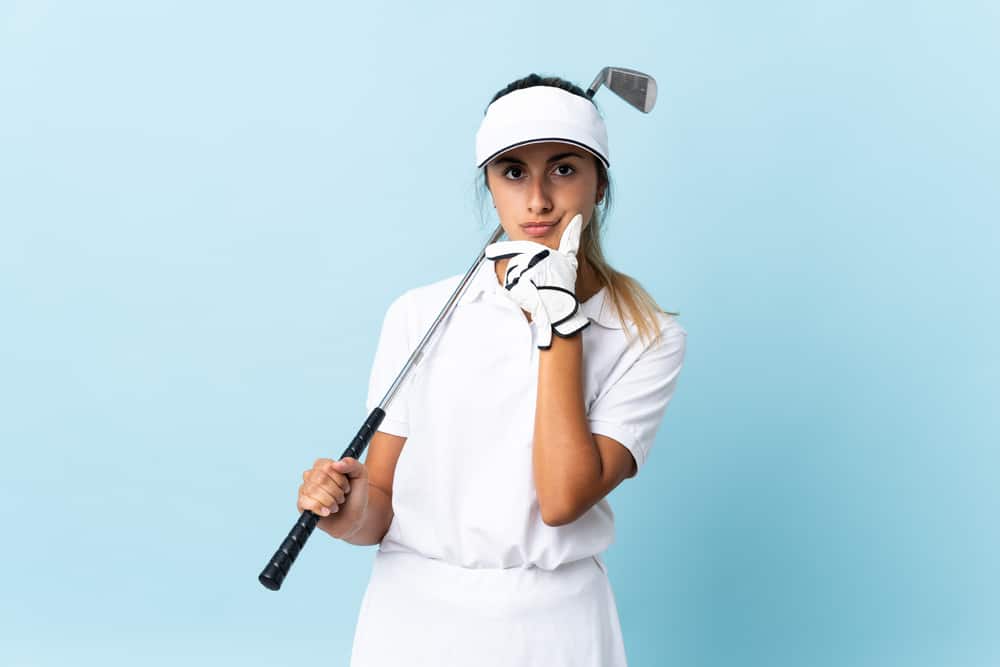 There are a few different categories of players who are going to want to use Thomas Golf Clubs.
If you can identify with any of these groups, chances are you are going to find some benefit from the Thomas Golf Clubs.
1. Golfers Who Struggle With Alignment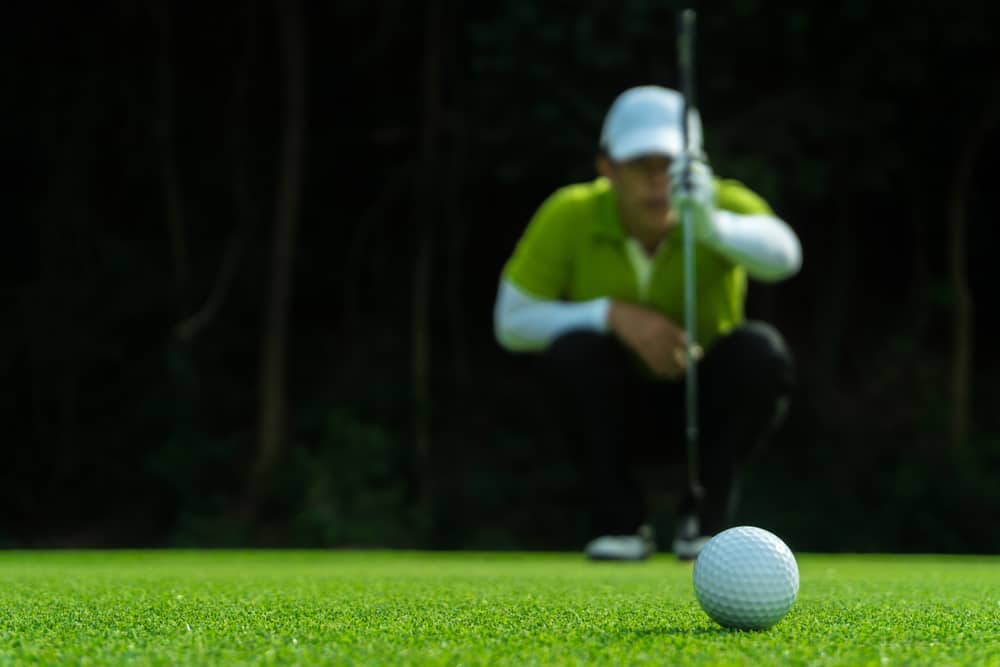 With the long alignment lines on the top of the fairway woods, hybrid, and driver, the Thomas Golf Clubs are great for those who struggle with alignment.
The harder it is for you to line up to your target properly, the more the Thomas golf clubs can help.
It can take players many years to feel confident in the way they line up to a golf hole.
The reason behind this is the way we stand parallel to a target.
If the line on the Thomas clubs helps you to point things directly to the target, you will have a much better chance of hitting the ball in this direction.
2. Players Who Need Custom Clubs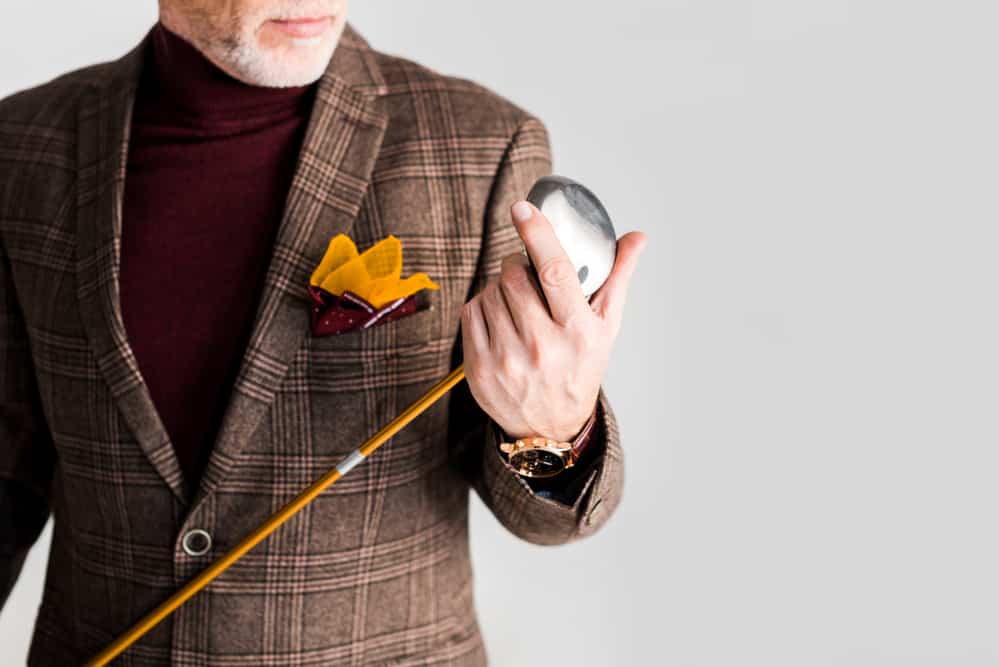 Remember that the golf clubs offered on the Thomas Golf website are going to come with free custom fitting.
Custom fitting of golf clubs can end up costing quite a bit of money and requiring players to go for an in-person fitting.
Luckily, the Thomas Golf Clubs have a full profile that you can fill out on the website that will ensure your clubs are specifically fit to your needs.
Most golfers who are taller than 6'0" or shorter than 5'6" are going to need some type of custom fitting work done to their golf clubs.
Letting Thomas Golf handle this for you is a great way to ensure your clubs will last for years to come.
3. Higher Handicappers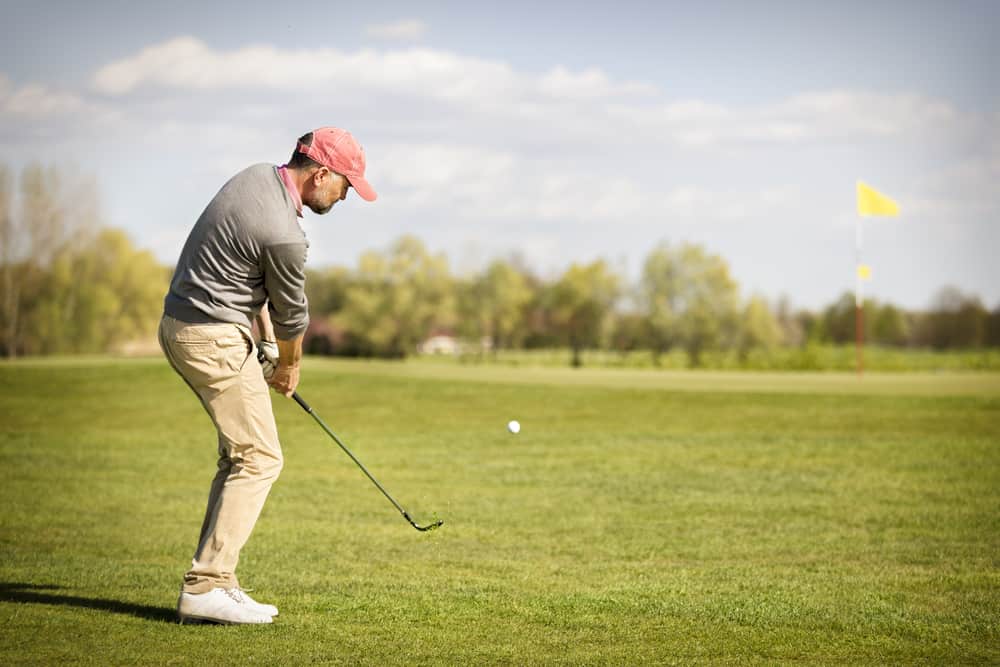 Overall, Thomas Golf Clubs are built for higher handicappers.
When you struggle to get distance, forgiveness, and the proper launch with your golf irons, then Thomas Golf is the company to choose.
These clubs are forgiving and lightweight enough that even a beginner golfer would benefit from using Thomas Golf Clubs.
Overall, it takes time to get better at golf, but with the technology that Thomas puts in place, you could start seeing faster progress.
The clubs allow players to enjoy the game of golf while playing with reliable, quality golf equipment.
4. Golfers On A Budget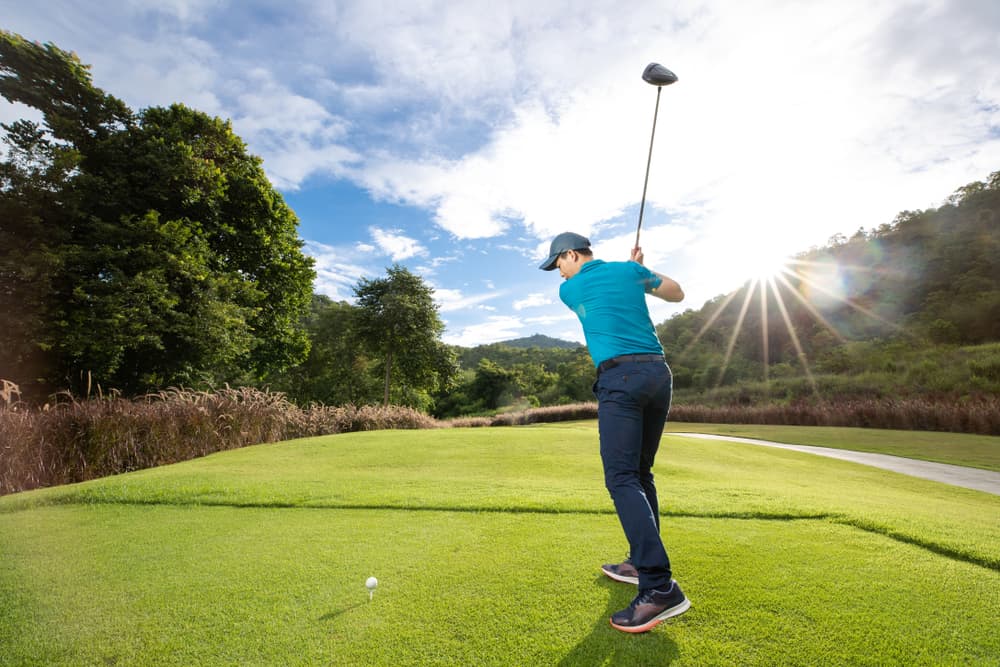 Golfers who don't want to spend a lot of money on a set of golf clubs will enjoy playing with Thomas Golf clubs.
When you look to purchase a complete set of golf clubs, you could spend thousands of dollars.
Luckily, with the fair pricing offered by Thomas, you could put together a set for a much better value than this.
Overall, golfers on a budget are always looking for new companies and great deals, and Thomas Golf Clubs are the perfect way to start.
Conclusion
It can be hard to purchase a set of golf clubs from a company that is not distributing clubs in the stores.
However, if you can get used to the concept of online custom fitting, the Thomas golf clubs are a great option.
The company's customer support is easy to work with, and they want you to have a set of clubs that is a perfect fit for your game.
Overall, try not to let the less well-known name of this golf brand keep you from investing in their impressive products.
If you are a golfer who needs help with alignment, the Thomas clubs are the way to go.