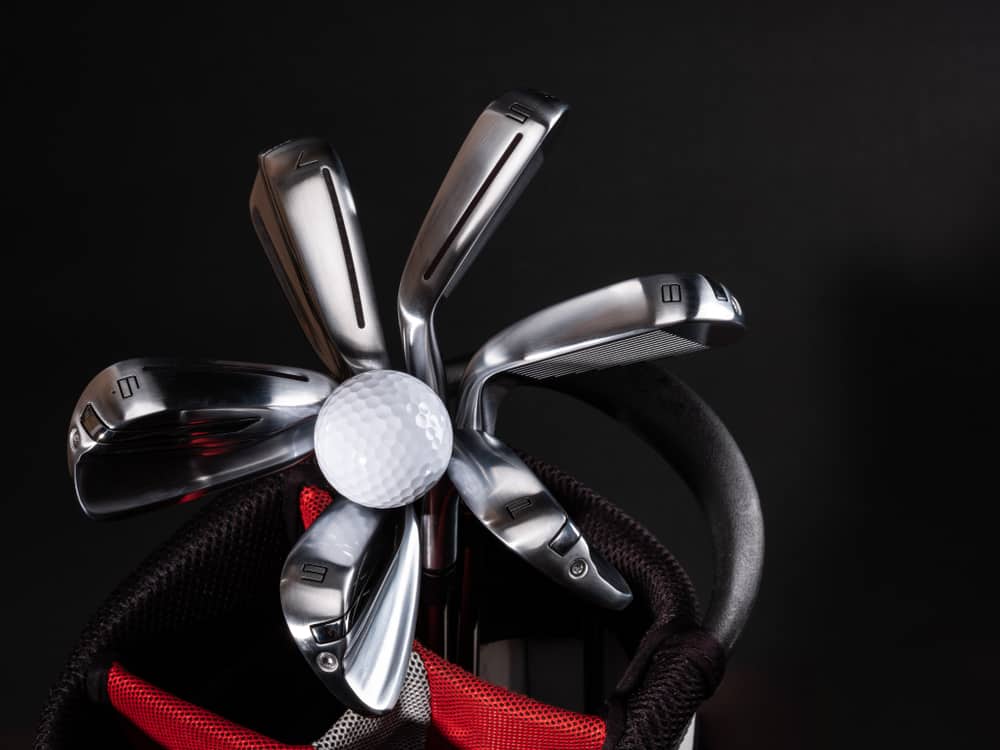 It seems like the additions to the world of golf terminology are neverending.
Every time you turn around, there is another club and another name for it.
The utility iron seems to be the latest craze in the golf world, and it is understandable why that is.
A utility iron could potentially be an excellent fit for your game.
Let's look at what a utility iron is and whether or not it makes sense for you to put one in your bag.

What Is a Utility Iron?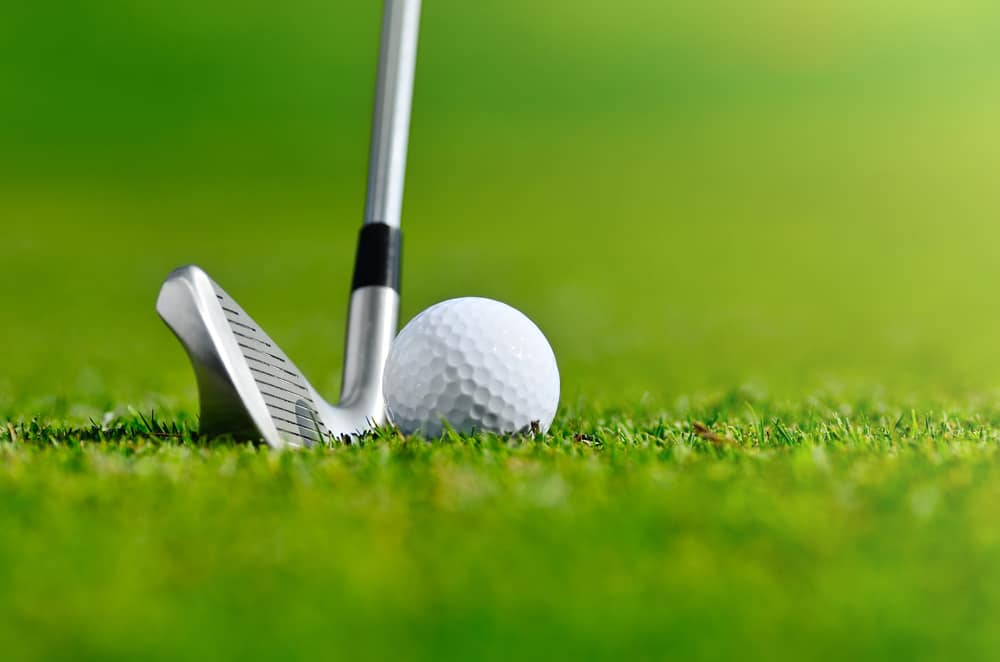 A utility iron is a golf club used to replace a long iron, hybrid, or fairway wood.
The utility iron looks very similar to a long iron, but the base or sole of the club will carry a bit more weight.
This weight is used to help a player launch the ball and get out of a more difficult lie.
The utility iron will appeal to the lower handicap players who don't enjoy the hybrid golf clubs and want a better solution than fairway woods or long irons.
There are some great things about the utility iron, but it is certainly not for every golfer.
Most players are going to do better with hybrids in their hands as opposed to the utility iron.
Let's take a look at some of the reasons you would want to add a utility iron.
Benefits of a Utility Iron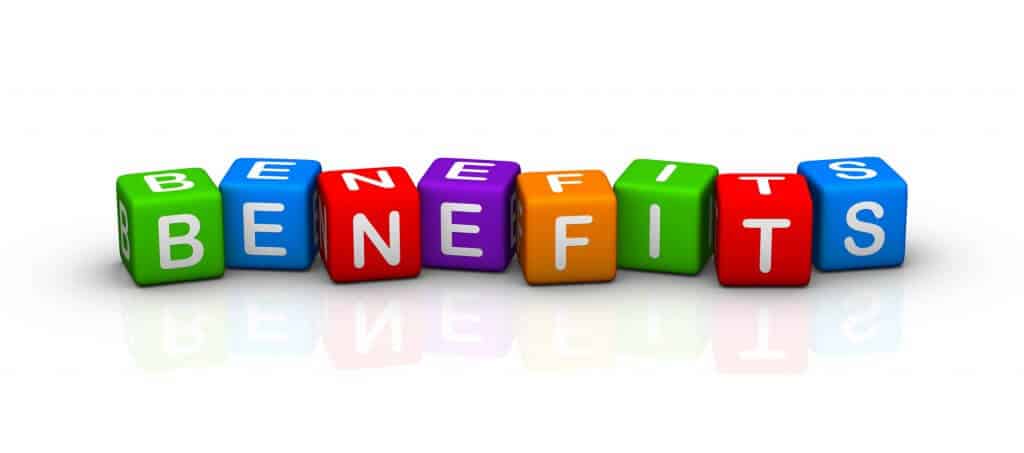 Here are the top three benefits of adding a utility iron to your golf bag.
1. Accuracy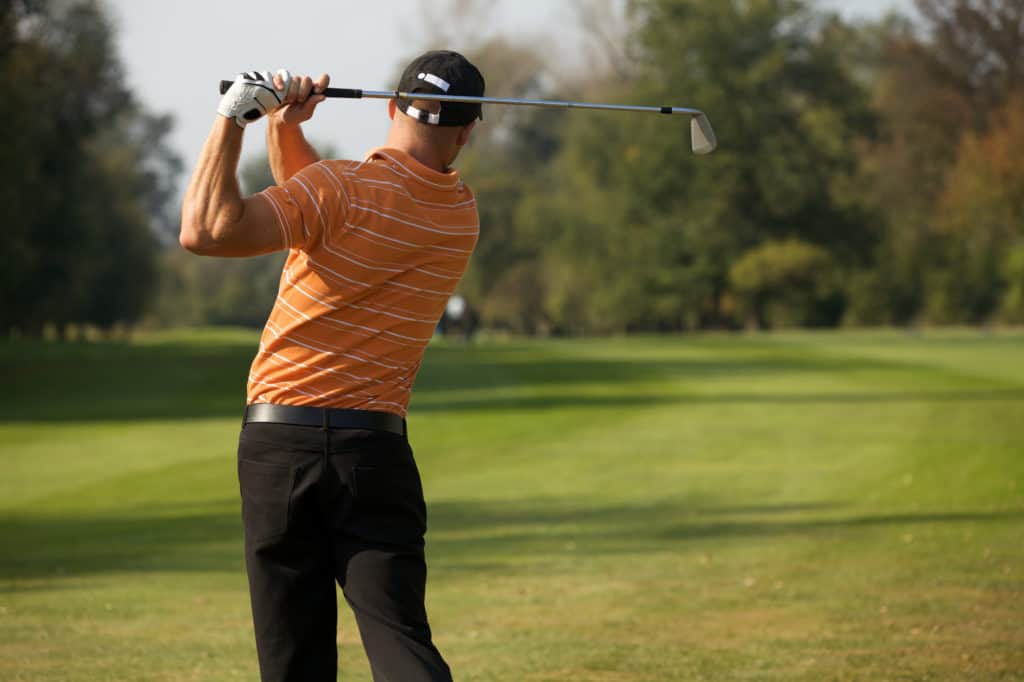 A utility iron will perform much more like an iron than a wood or a hybrid.
Since the iron is generally a bit easier to control than these other clubs, the utility iron tends to be entirely accurate.
You will notice that, if you plan on going after pins from more than 200 yards away, this is probably your best option.
Although you can attack a pin with a hybrid or a fairway wood, it will not be nearly as easy to control.
You may have a hard time stopping the ball on the green, and if you miss the shot, the miss will be much more exaggerated.
A miss with a five wood is probably going to go a bit further off track than one with a utility iron.
2. Control of Ball Flight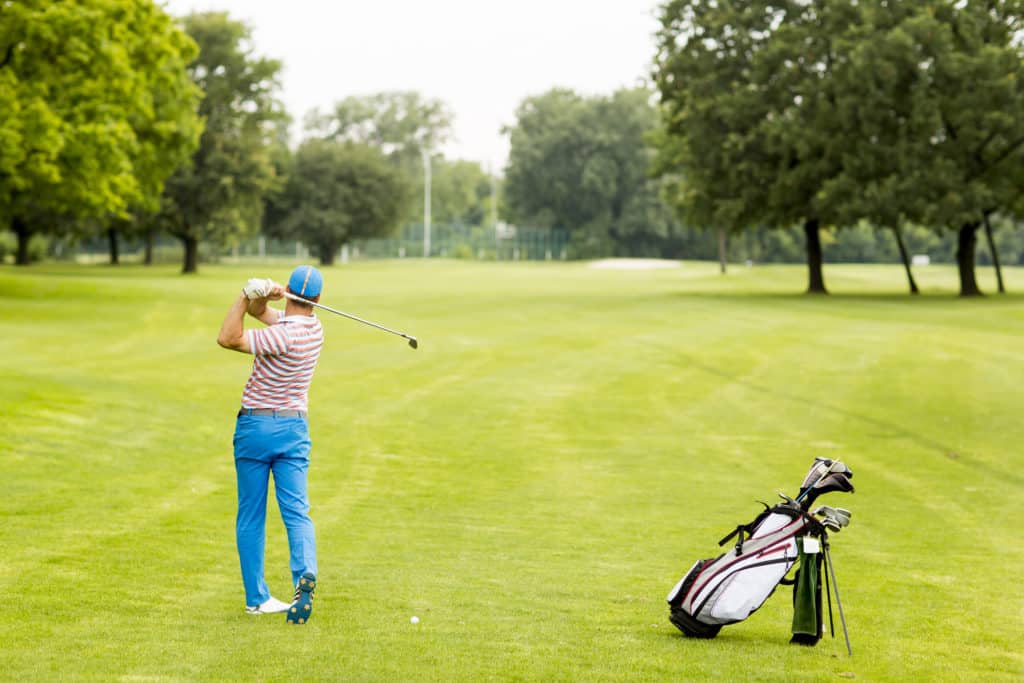 Golfers who use a utility iron are going to be able to control their ball flight much more.
If you are still in the stage of your golf game where the least of your concerns is ball flight, and you mostly worry about hitting the ball straight, the utility is probably not the club for you.
It is important to learn how to hit both high and low shots, and this club will come in handy on a windy day.
If you are playing the golf course on a windy day, the utility iron is going to be the better club to choose from.
You can keep the ball low and the flight more piercing.
Hitting a fairway wood or a hybrid will potentially get the ball up in the wind, and you will lose control of it.
3. Consistency Between Golf Clubs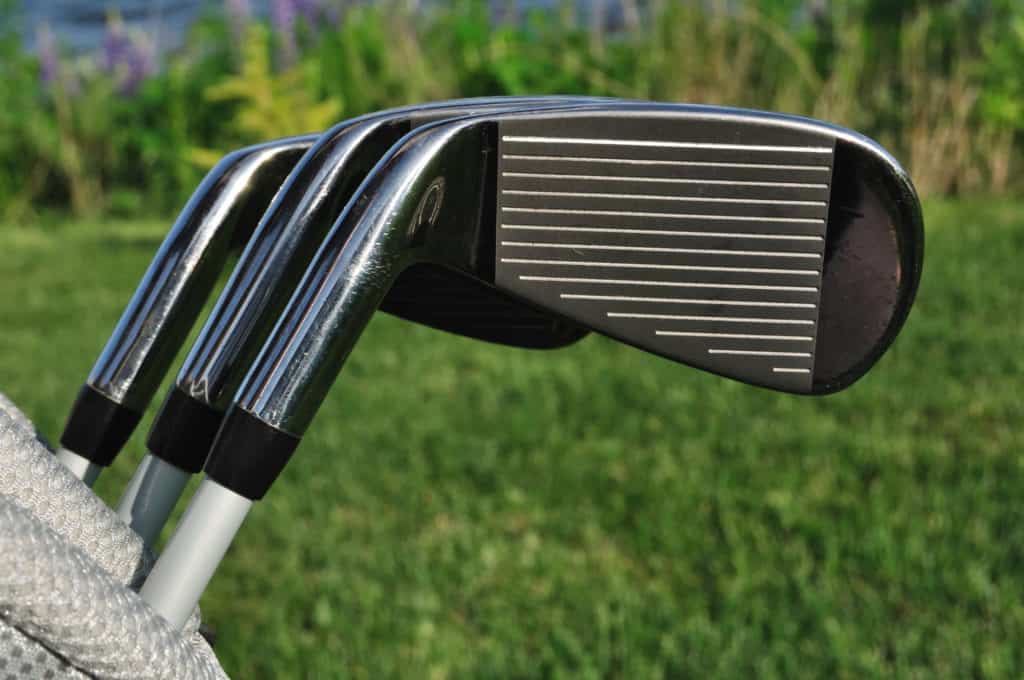 Another great benefit of the utility iron is that it will look very similar to the rest of the irons in your bag.
One issue some golfers struggle with when they play with hybrids is the transition.
Your four iron and your three hybrids are going to look nothing alike.
This is going to require you to make some adjustments with your swing as well as mentally.
With the utility iron, the clubs are actually going to look quite similar, and there will be much less of a transition between each of the golf clubs in your bag.
Consistency is essential and should certainly be considered when choosing your golf bag's set makeup.
Who Should Play with a Utility Iron?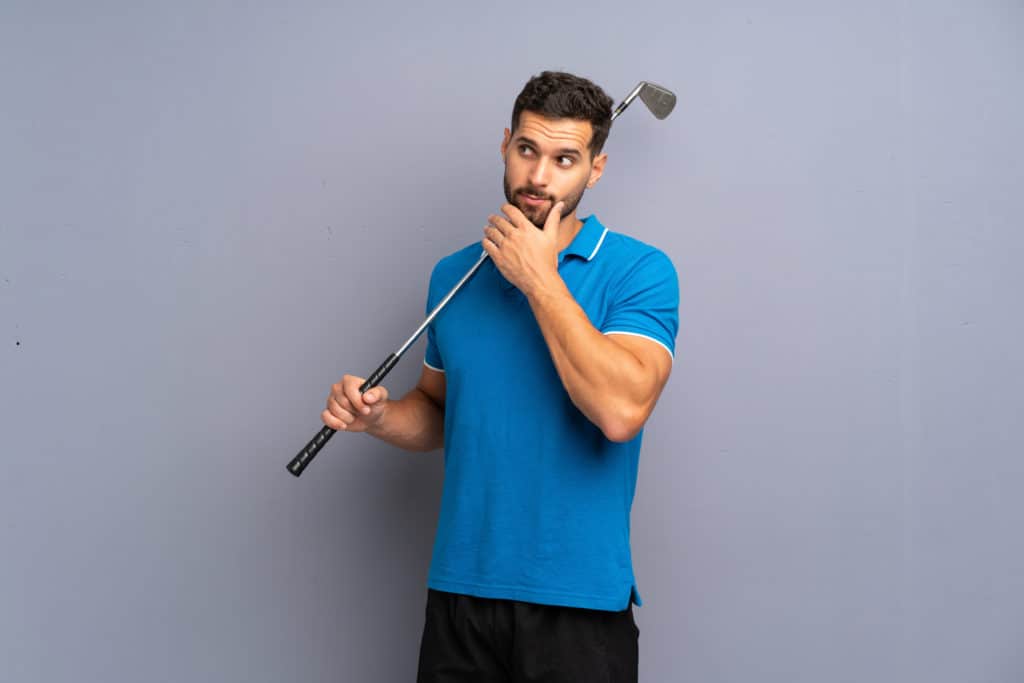 If you've read the benefits of the utility iron that we provided, you can probably imagine who this club is best suited for.
The lower handicap golfers with higher swing speeds are going to see the most benefit from the utility iron.
These golfers tend to have a much better ability to hit the ball in the center of the club face and advance shots in the proper direction.
If you are a higher handicapper, chances are you are going to miss the center of the club face of the utility iron a bit too often.
The utility iron will not be the most forgiving club in the bag.
It is built for control, stability, and accuracy.
Therefore, you will be rewarded for great shots, but you will also be punished for poor shots.
The golfers who are best suited to play with a utility iron are those with fast swing speeds.
Traditionally, having to swing an iron with a small head and a long shaft is going to be quite difficult.
Add in trying to do this from the rough or from more than 200 yards away, and everything just becomes much more difficult.
If you are a higher handicapper who just can't stand the look of a hybrid club in your hands, make sure you choose a utility iron with a low center of gravity.
This center of gravity will help you launch the golf ball quite high and get lots more yardage.
Some utility irons are sold with a graphite shaft.
For the higher handicapper or slower swing speed player, this is going to be a smart choice.
What Is Better: A Hybrid or a Utility Iron?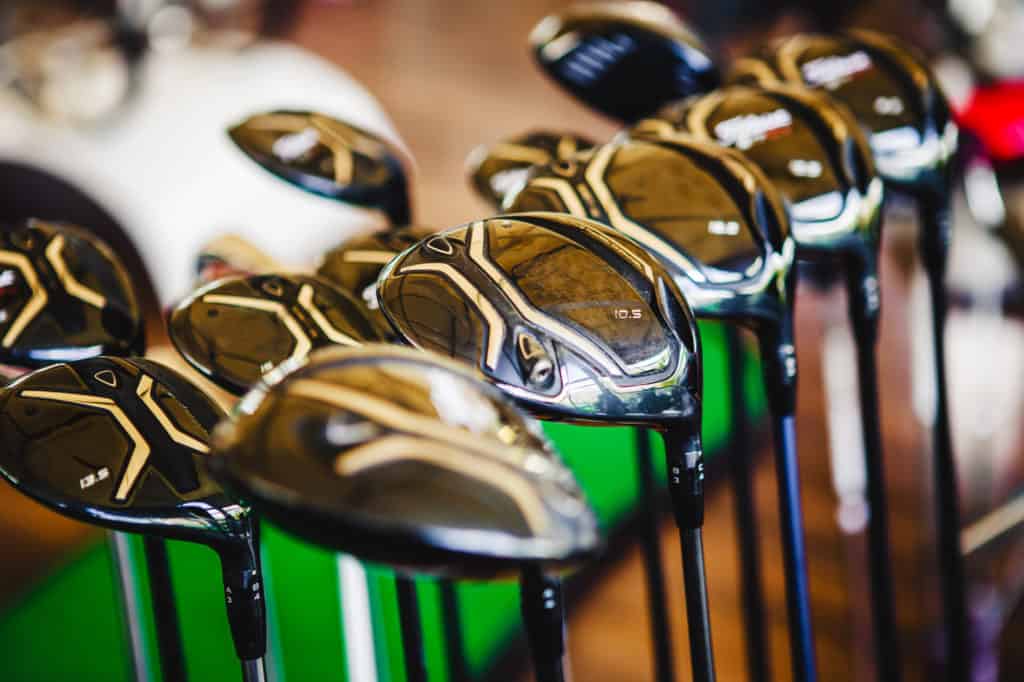 Since the hybrid and the utility are generally used for the same distances, they are often compared to each other.
The hybrid clubs are great for difficult shots out of the rough and lots of easy distance.
The ball flight of the hybrids is going to be relatively high as well.
The downside to the hybrid is that they are harder to control and typically don't stop and land quite as softly with spin the way an iron will.
This makes the hybrid a better choice for the mid to high handicapper.
It is truly impossible to say that a hybrid or a utility iron is better than the other.
The real question comes down to which one is going to be right for your golf game.
You should consider your swing speed, and if it is less than 100 mph, then the utility iron should not be considered at this time.
If you are going to compare a utility iron to a long iron, you will probably find that the utility iron has some great benefits for the player which should be considered.
Conclusion
The utility iron is probably going to keep getting more popular.
As the popularity grows, the utility iron will only become more accessible for a wide range of players.
If you are currently in the category of players for whom utility irons are not the right choice, give it a few years.
Chances are the forgiving utility irons for slower swing speeds are in development and headed to the market.
These clubs will make it so that players always have an alternative to a hybrid golf club.