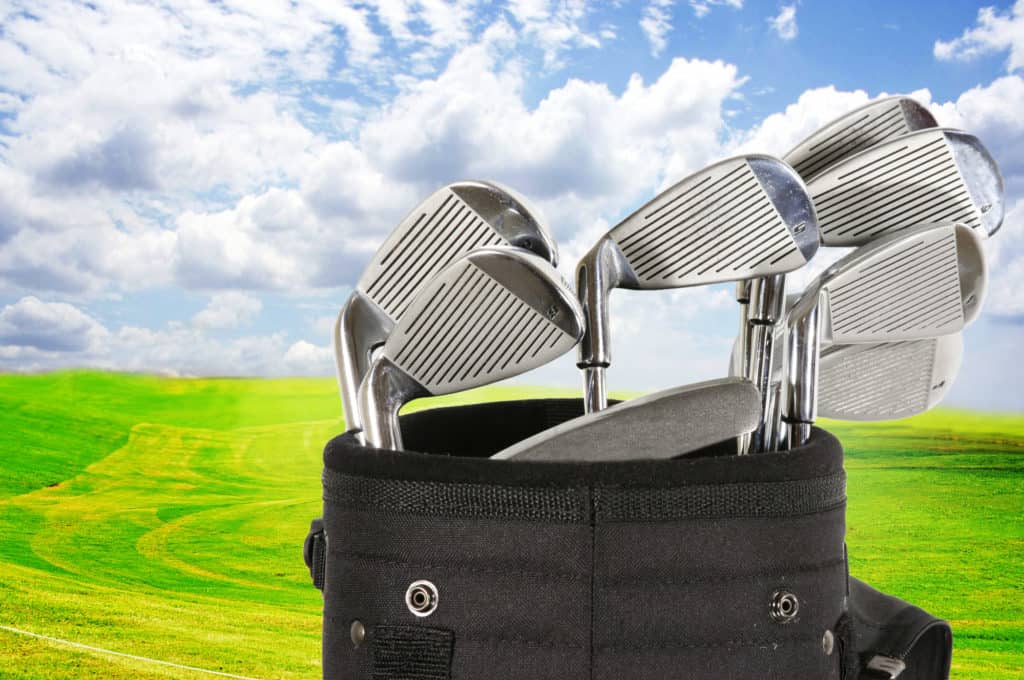 With all the golf clubs on the market, it can be hard to choose which ones you need for your golf bag.
Hybrids are offered in many different lofts, wedges are offered in tons of lofts, and then you have fairway woods and irons too.
Narrowing down what you should have you in your bag can be a bit of a chore.
Some of this decision will come down to personal preference, and some will be technical.
In this guide, we will help you determine what golf clubs you should have in your bag.

What Clubs Should Be In My Golf Bag?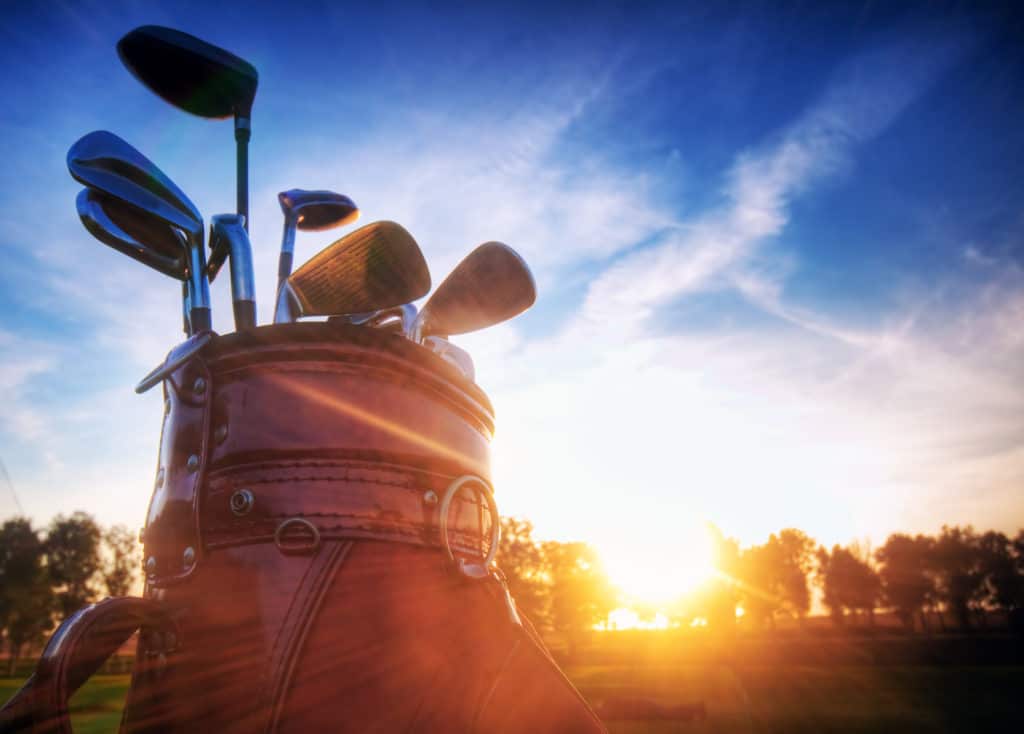 The golf clubs that you put in your bag will vary slightly based on your skill level and budget as well.
Here is a general list of the clubs you should have in your bag.
Driver
1-2 Fairway woods
1-2 Hybrids
Irons (5 or 6 clubs)
Pitching Wedge
Sand Wedge
Putter
There is much more to this than just a list of clubs; now, we will break down some other important factors to consider when filling your golf bag with clubs.
How Many Clubs Can I Have in My Golf Bag?
The total amount of clubs that you can legally carry in your golf bag is fourteen.
This is plenty for you to be able to have everything you need in a set of clubs.
For the average middle handicapper, a perfect set makeup would look something like this.
Driver
3 Wood
5 Wood
4 Hybrid
5 Iron-Pitching Wedge
Gap Wedge
Sand Wedge
Lob Wedge
Putter
You can change this up to work for your game by switching out some wedges to add another long club, or whatever will fit your game.
Should I Carry Long Irons In My Golf Bag?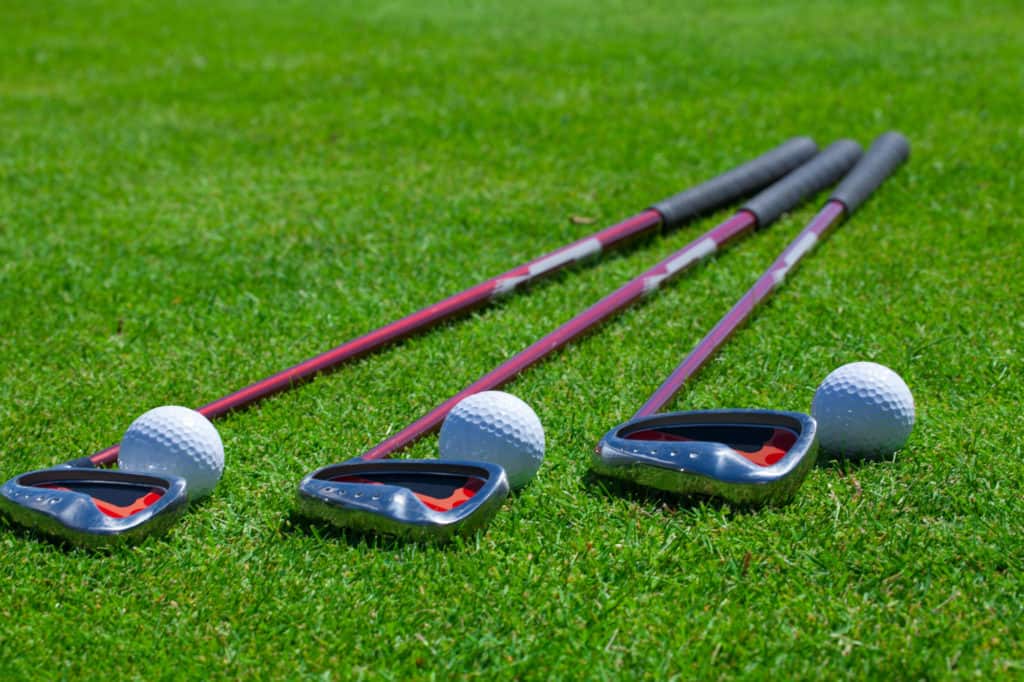 Unless you are a lower handicap golfer, there is no reason to carry long irons in your golf bag.
A three and four iron is tough to hit unless you have a fast swing speed and excellent ball striking.
It is almost guaranteed that you will get more distance and forgiveness out of a hybrid than you will out of a long iron.
Hybrids are also much easier to hit out of the rough than a long iron is.
Most golfers that still hit a three iron are low handicap players that use this club from the tee or to reach a par 5 in two shots.
If you are a middle or higher handicap golfer, you should take advantage of the forgiveness the hybrids have to offer.
How Do I Know Which Wedges To Carry?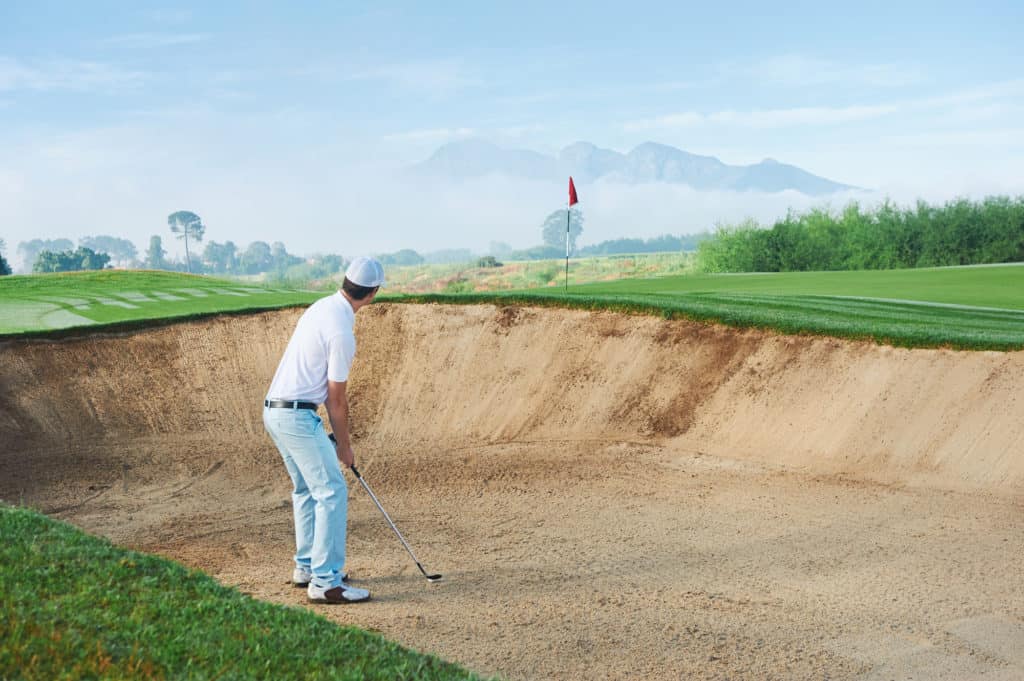 It is prevalent for mid to high handicap players to put more woods and hybrids in their bags than wedges.
This is usually a mistake.
Most of the scoring in golf will happen around the green.
If you don't have the proper clubs to help, you get the ball near the hole; then you are doing yourself a disservice.
Many low handicap golfers or professionals would tell you that they would gladly give up a fairway wood or a hybrid if it meant they could keep all of their wedges.
The pitching wedge will very likely match the club set that you have.
After the pitching wedge, you have the gap wedge or what some people call the approach wedge.
This is the club that fits between your pitching wedge and sand wedge.
The sand wedge is used for lofted shots around the green and out of the sand.
Last is the lob wedge.
A lob wedge will have more than 58 degrees of loft, and it will be used for creating high lofted shots with lots of spins.
A lob wedge is a great tool out of a bunker or when you need to hit a small shot out of the rough.
Golfers who feel like they struggle with their short game may not have the right equipment in their golf bag.
What If Two Of My Golf Clubs Go The Same Distance?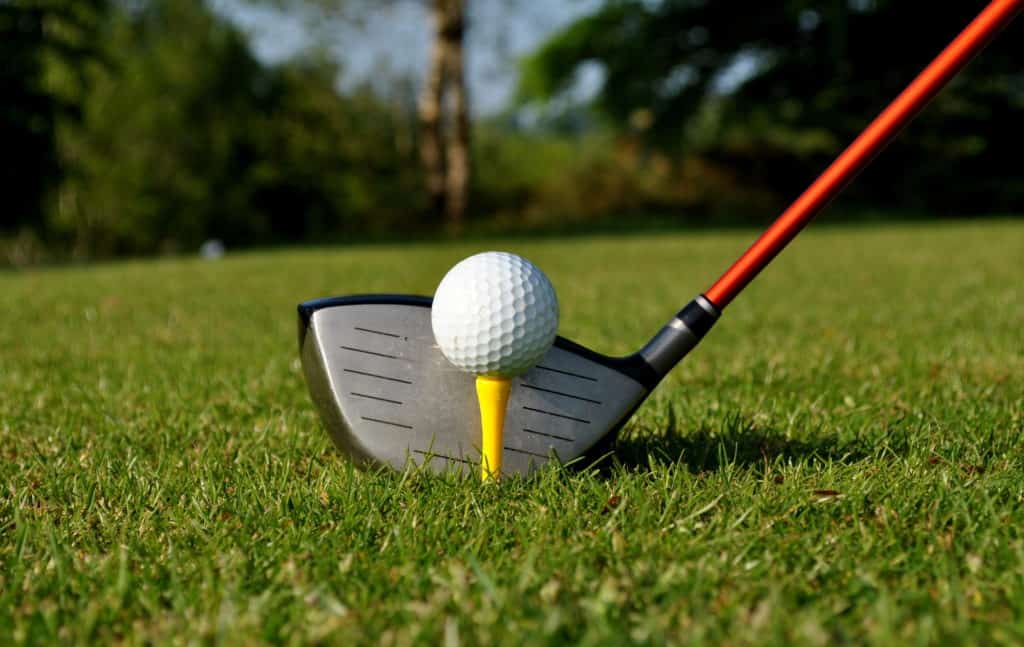 Sometimes two of your golf clubs may travel the same distance because you are not striking one of them accurately.
Other times it could be because they are the same loft.
If you don't have specs on your golf clubs, you should be able to find them online easily.
The areas where you will need to know your specs are when you want to add hybrids or wedges to your golf bag.
If you only want to carry a six iron and replace your five iron with a five hybrid, you must first determine the loft on the current six iron.
You do not want to purchase a five hybrid that has the same loft as your six iron.
This can and does happen quite often.
You want to make sure you have reasonable distance gapping in your wedges as well.
Most of the time, a pitching wedge is going to be about 43-45 degrees.
If the next wedge you put in your bag is a 56-degree sand wedge, then you just left yourself a big gap in lofts.
Yes, you can use half a swing with a pitching wedge and get creative, but it's not quite the same as having a go-to club with the correct loft.
If you have the room in your bag for a gap wedge, it is an important club to have.
Do I Need To Carry A Driver?
Although it is not common, some golfers do not carry a driver with them.
The reason being is that the driver causes them to get into more trouble than it is worth.
If you are one of those players, it is ok to take your driver out and put in some fairway woods instead.
Your golf bag should be made up of clubs that help you become a better golfer.
If a driver does not help you, it is perfectly acceptable to take it out and put in something that will make a difference in your game.
Most great players will eventually learn how to hit a driver accurately, even if it does take a bit of time.
Do All Of My Golf Clubs Have To Be The Same Brand?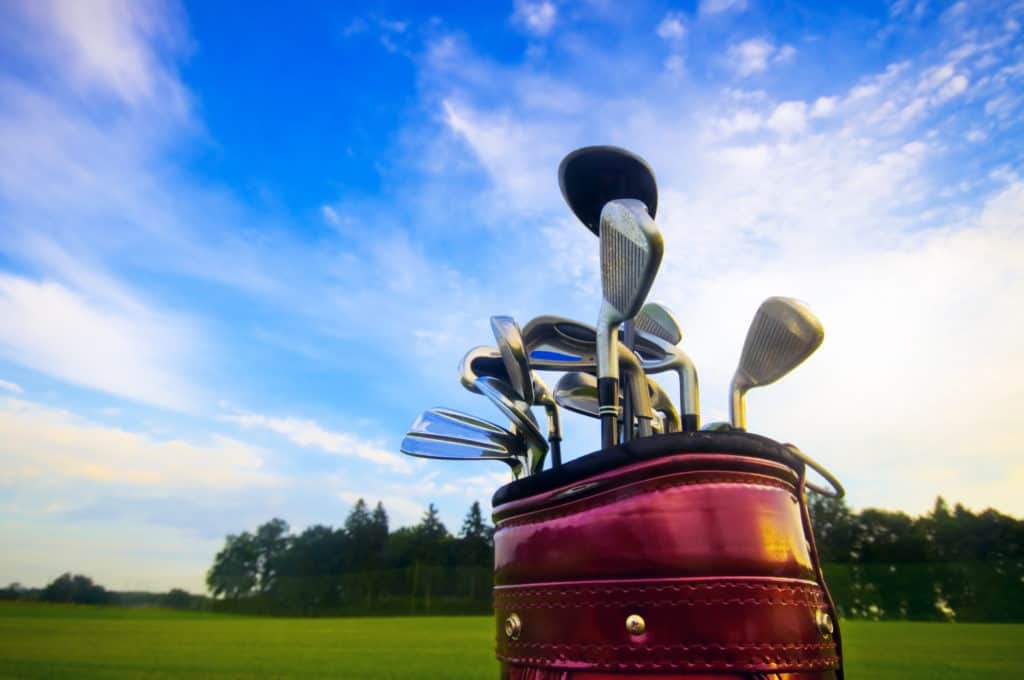 Not at all.
You may see that some professionals have golf clubs that are all the same brand, but this is probably because they have a contract with a company.
If you are an amateur player that has no golf club contracts, you can play with any club you want.
Sometimes the Callaway woods will be an excellent fit for your game, but the TaylorMade irons feel better.
This is entirely acceptable, and honestly, it would be encouraged by most teaching professionals.
It would help if you found the golf clubs that work best for your swing and game, regardless of the manufacturer's brand name.
The only thing you need to watch out for is the lofts between your clubs that are different manufacturers.
Make sure that your three hybrid and four hybrids are not the same degrees if two different companies make them.
Are A Five Wood And A 3 Hybrid The Same Thing?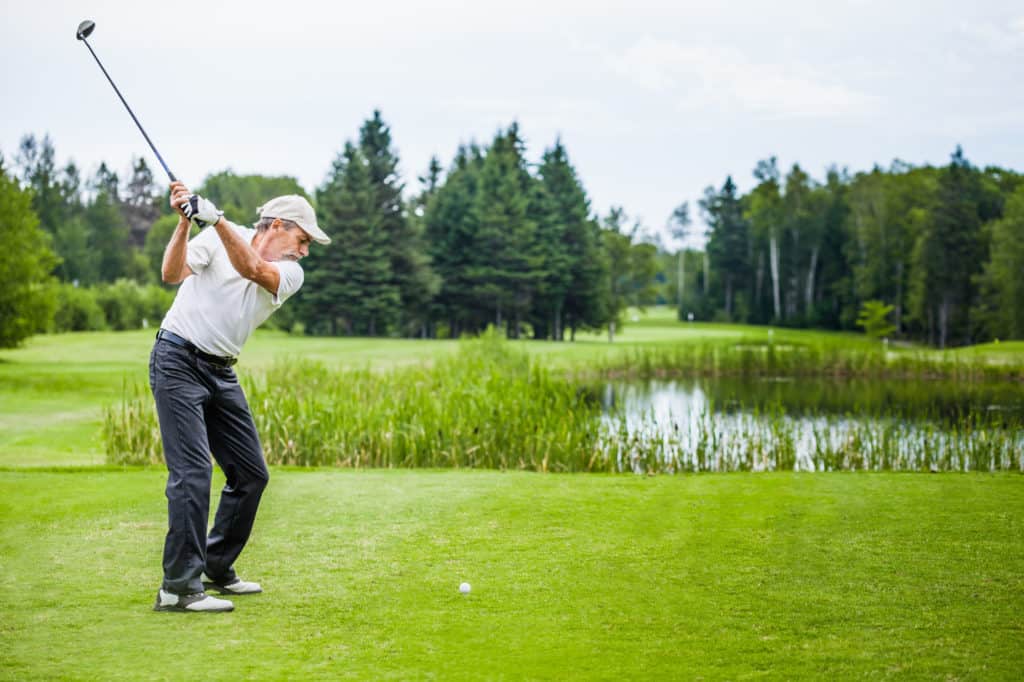 A lot of standard three hybrids are nineteen degrees.
A five wood is also traditionally nineteen degrees.
Some golfers will carry both a three hybrid and a five wood in their golf bag.
This is because there are different uses for five wood and three hybrids.
Traditionally the five wood will fly a bit further because it is longer than the three hybrids.
However, the three hybrids are a better pick from the rough or an awkward lie.
Three hybrids are more natural to hit when you are going after a pin; a five wood is easier when you are trying to get all the distance you can off a tee or second shot.
There can be benefits to playing both a three hybrid and a five wood in your golf bag.
As long as you have room for both and you do not see a gap in your distances anywhere else in your golf bag, it is completely fine to stick with both of these clubs.
Would It Make Sense To Carry Two Putters?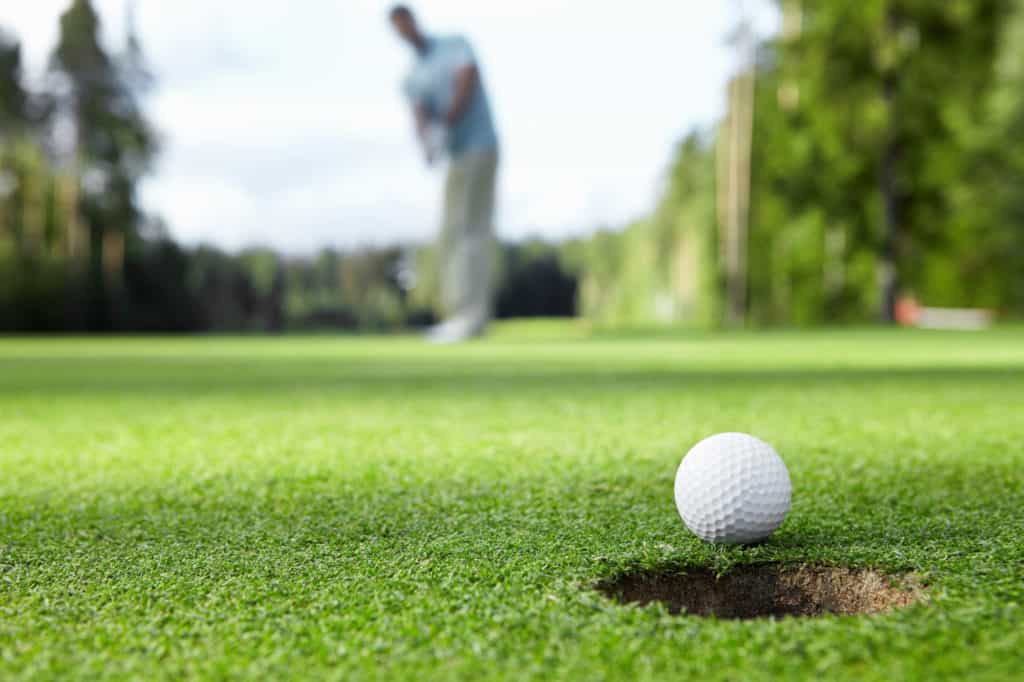 We mentioned how rare it was for a golfer not to carry a driver; it is even more rare to put two putters in your golf bag.
Carrying two putters makes sense for some players who want both a blade and a mallet, but it will probably not be worth sacrificing another club in your bag.
Conclusion
Nobody can say that there is a perfect set makeup for your golf bag.
You have to choose something that works for your golf swing and your budget.
Pay close attention to the gaps you have between clubs.
Understand the fact that you will be better off having more wedges than woods in your golf bag.
All of the scoring happens with the wedges in your bag, not the long clubs.
If you keep these facts in mind, you are giving yourself the highest chance for success.