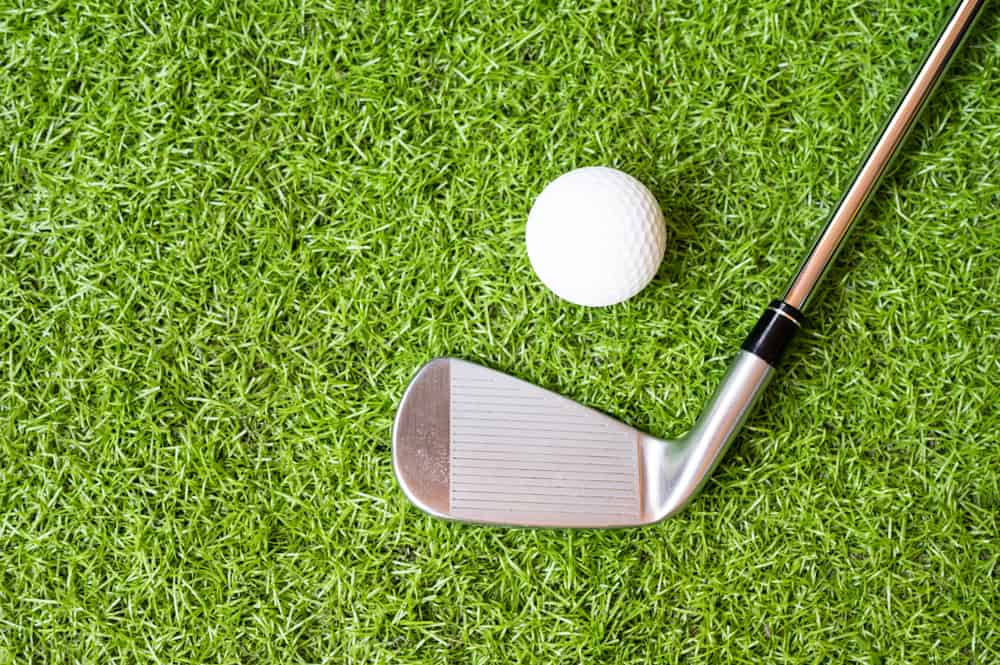 Vokey wedges are the most popular wedges in golf.
The current model is the SM8, but golfers will keep Vokey wedges in their bag for many years.
One of the things that really makes the Vokey wedges stand out is their impressive grooves.
The groove technology from Vokey is superior to that of other companies.
This technology didn't happen overnight as it took Bob Vokey and his team many years to create technology with this much of an impact.
Vokey Golf wedges come in a variety of grinds and lofts, but their grooves are the same throughout.
Let's take a look at the grooves that make the Vokey wedges stand out as some of the best on the market.

What Type Of Grooves Are Vokey Wedges?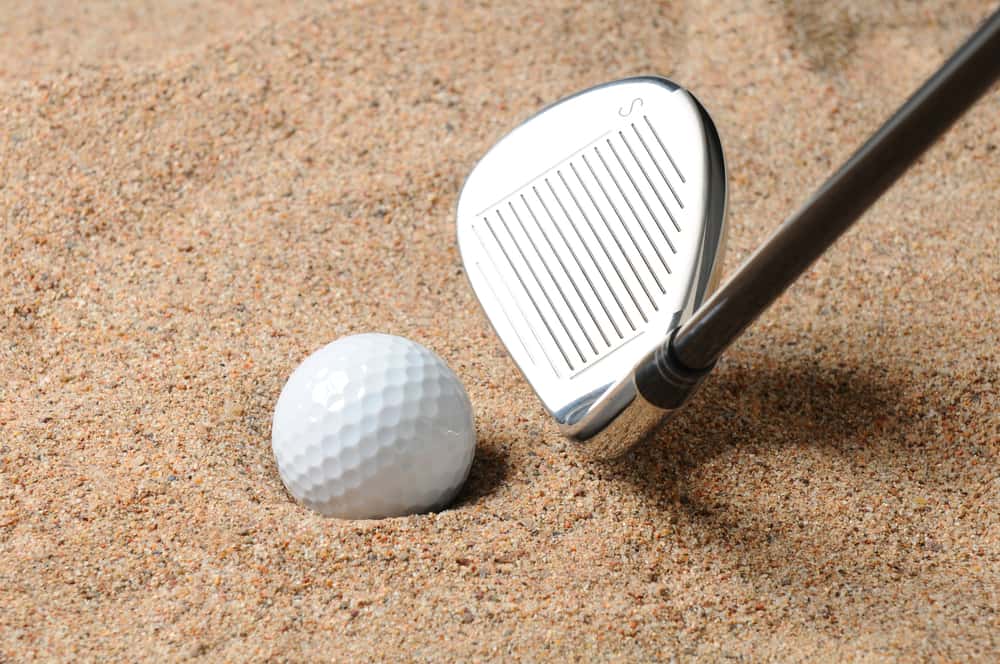 Vokey SM8 wedges feature the Spin Milled Grooves.
The reason these grooves are so good for golfers is that they go through an impressive manufacturing process, and then, they hold up quite well over time.
The idea behind the spin milled grooves is to give players much more spin and durability in the wedge as well.
Understanding why these grooves are the way they are and how they work for golfers is going to help you decide if this could be the next best club for your golf game.
What Makes Vokey Grooves Different?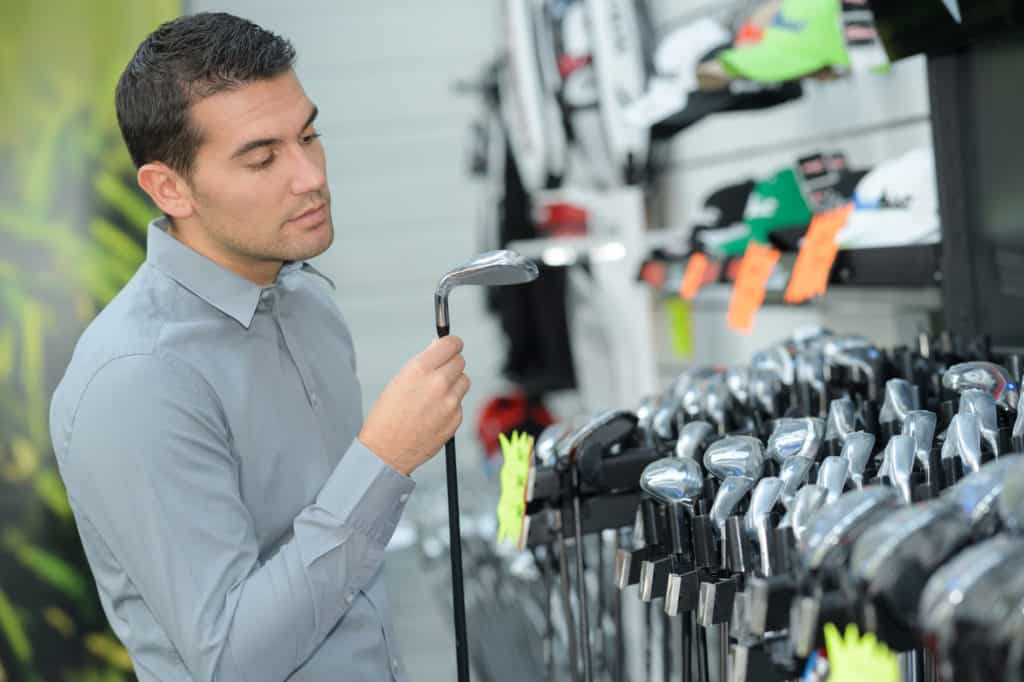 The Vokey Spin Milled grooves are made in a different way than other grooves on the market.
The face of the wedge is first cut perfectly flat with a very high-speed saw.
At this point, most companies would go in and cut all of the grooves all at once.
However, on the Vokey wedges, each of the grooves is individually cut.
The grooves will change shape based on the loft and the finish of the club.
The lower lofted wedges have narrow and deep grooves.
This is a good thing for golfers who are trying to hit approach shots that sit and stay on green.
The higher lofted wedges have wider and shallower grooves.
The higher lofted wedges are used to try and get a ball to stop exactly where it should be on a green.
These types of grooves are going to increase friction and pull the golf shot back even more.
Overall, the wedges that you use from Vokey are going to have grooves that are perfectly suited to the loft of the club that you have in your hand.
This type of performance is something that you don't see across all golf club manufacturing companies.
In addition to the main grooves on the clubface, there are also micro-grooves cut individually between the grooves.
If you are taking a half swing or you miss the ball just a bit, you will find that the micro-grooves can help to save the day.
Lastly, all of the grooves that are on the Vokey wedges are treated with proprietary heat treatment.
This heat treatment is becoming quite popular in the game, even though Vokey has been doing it for quite some time.
With the heat treatment, you are going to see that your grooves stay in great shape for years to come.
One of the things that we will discuss next is the impact that happens when grooves start to wear out on a golf club.
Having grooves that are durable and high performing will not only help your short game today, but it will make a big difference in the future as well.
Do Wedge Grooves Wear Out?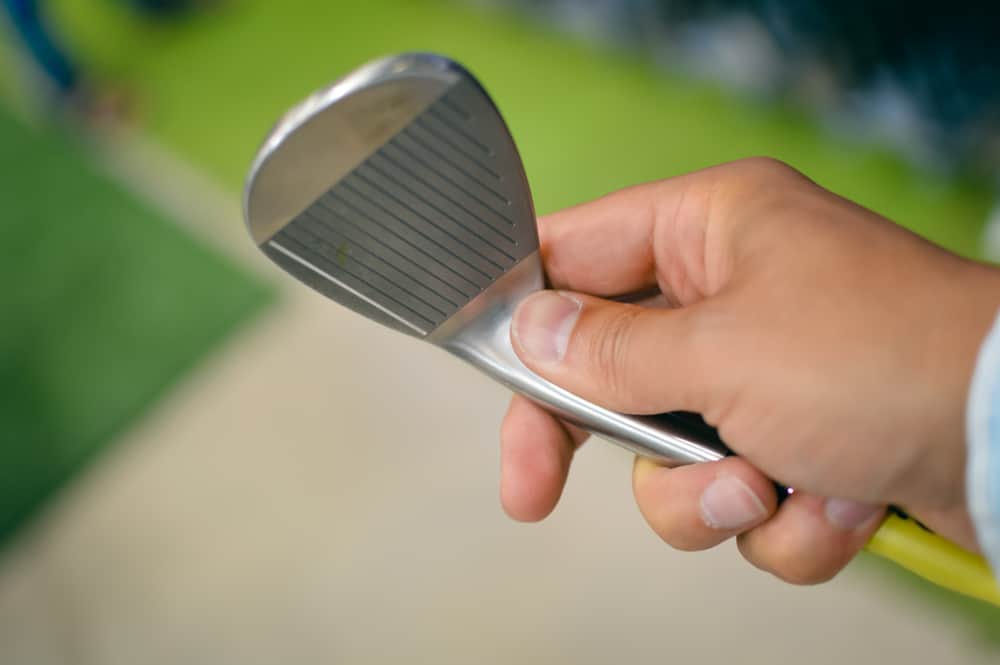 If you ever have questions about wedges and their grooves and how they hold up over time, Vokey is the company to ask.
They do countless studies every year to determine the impact of grooves over time and how they change.
If you are playing with wedges that are several years old, chances are you are looking at grooves that are slightly worn down.
Wedges will lose their groove sharpness, and it will happen rather quickly.
Vokey did testing on their wedges to see what happens to the roll out and spin rates as the wedges are used.
A wedge that has been played for 75 rounds was looking at about 1,000 RPM of spin and picked up about eight feet of roll out.
This is a very important factor for a golfer to understand.
What this means is that you will need to have your golf ball drop in the front of the green more and more.
If the ball is not in the front of the green, you are going to see it travel over the back.
When you first get your wedges, you may feel as though you have complete control over them and can get them to stop anywhere.
However, this will change.
Titleist tested the wedges again after they have had 125 rounds under their belt.
When the wedges were tested again at 125 rounds, there was a difference in 2,000 RPM of spin from the original and an additional 14 feet of roll out.
When you think about having a ten-foot putt for birdie as opposed to a 24-foot putt, you can see why these numbers would be so important.
Overall, any wedge that you have in your bag is going to wear out over time.
This is not a problem that is specific to the Vokey wedges.
In fact, Vokey is one of the most honest companies on the market when it comes to discussing the issues with grooves wearing down.
There are certified Vokey wedge fitters at many locations who will be able to take a look at your wedge grooves and let you know if there are better options for you out there.
Chances are your grooves are in need of an upgrade, and it has everything to do with the grooves being worn out.
To get your spin back in your game, it's time to update that equipment.
What Causes Grooves Of Wedges To Wear Down?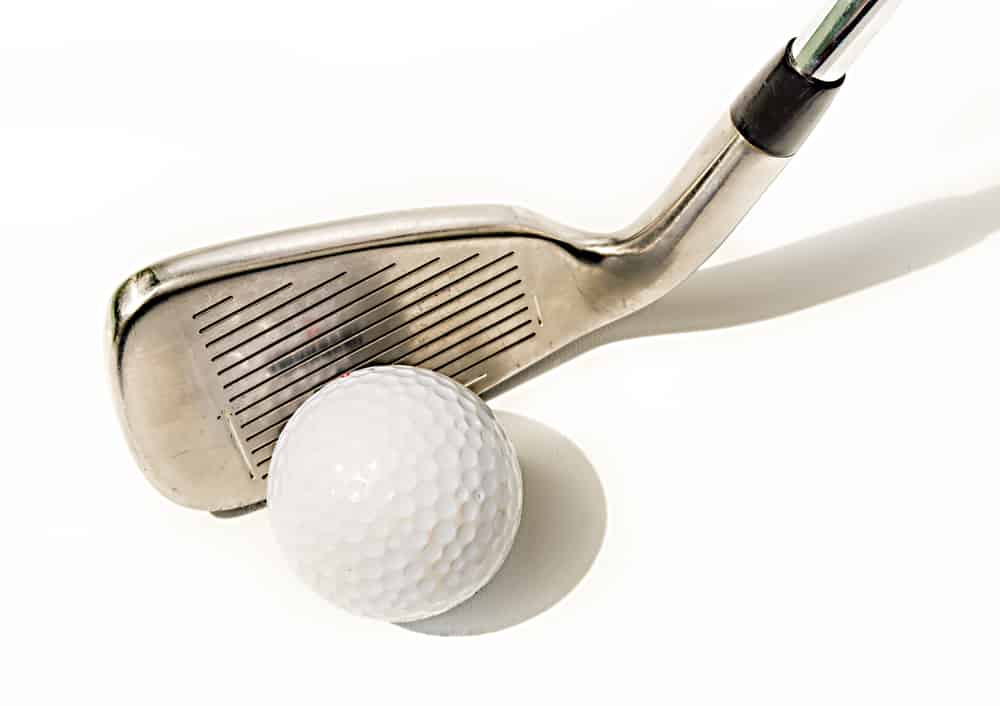 Now you may be wondering what you can do to keep your wedge grooves in great shape.
The best possible way to do this is to purchase a quality wedge to begin with.
If you have a great golf wedge in play, chances are you will not notice any changes in the grooves for several years' worth of golf.
However, some things can cause the wedges of your clubs to wear down a bit more quickly.
Let's take a look at these issues so that you can try and do your best to be aware of them.
1. Frequent Play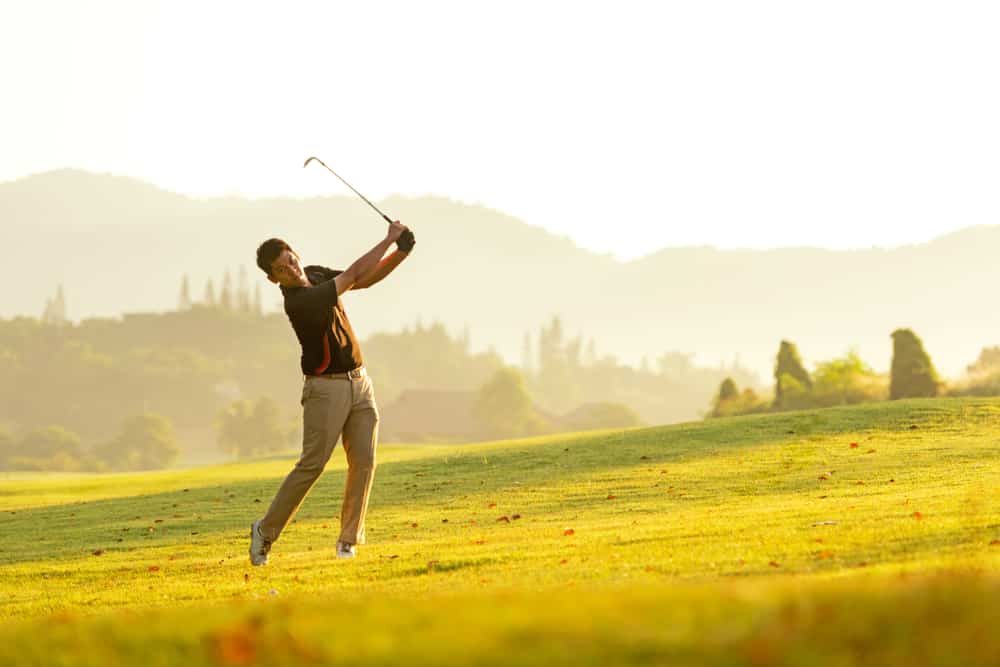 Do you play a lot of golf?
Golfers who play a lot of golf are going to increase the number of swings that they take with their wedges.
This is just another added expense that comes along with playing many rounds of golf.
It really doesn't matter if you play just a few rounds per year because the impact on the grooves of your wedges will be minimal.
However, if you play golf fifty or more times in a year, you will have to be prepared to replace your equipment a bit more often than the average player.
This is something that can be hard to avoid, and we certainly don't recommend playing less golf just to protect your wedges.
2. Bad Lie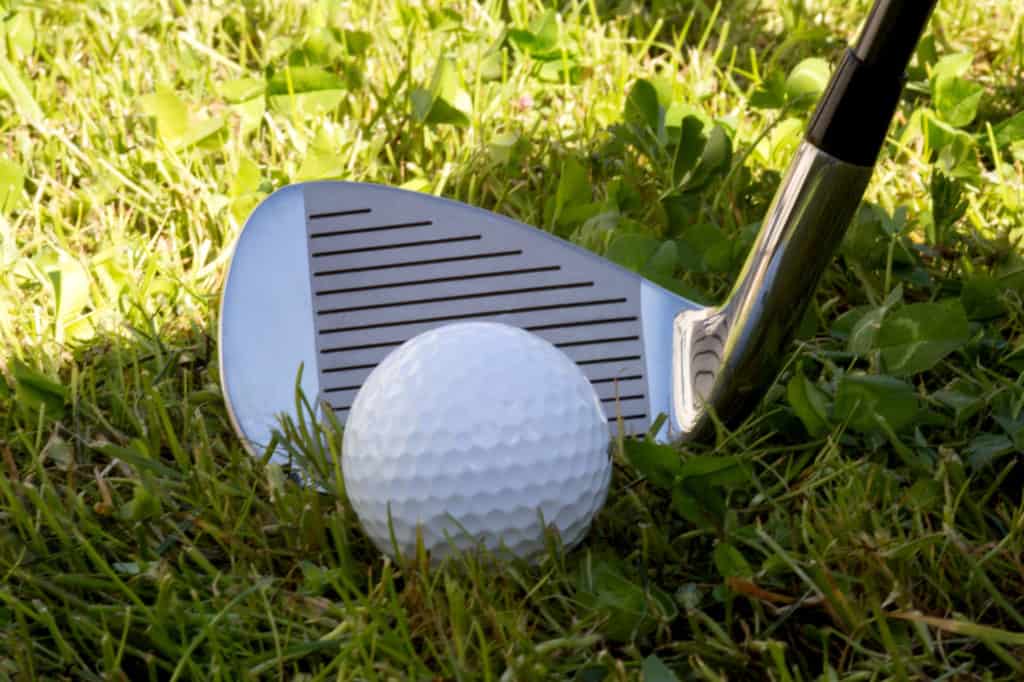 A bad lie can do a lot of bad things to a golf club.
Have you seen those players who say they can hit off a rock or a cart path, and it will be no issue at all?
Chances are it probably is an issue for the club.
Anytime you are dealing with a hardpan type area or a sharp object of any kind, you can do some damage to the grooves.
Keep this in mind as well if you are hitting shots around or near trees.
A lot of times, a tree root can do some damage to a wedge, and it can do some damage to your wrist as well.
Always be aware of what is around your wedge before you swing.
This is the best way to avoid any kind of injury or damage.
3. Bunker Shots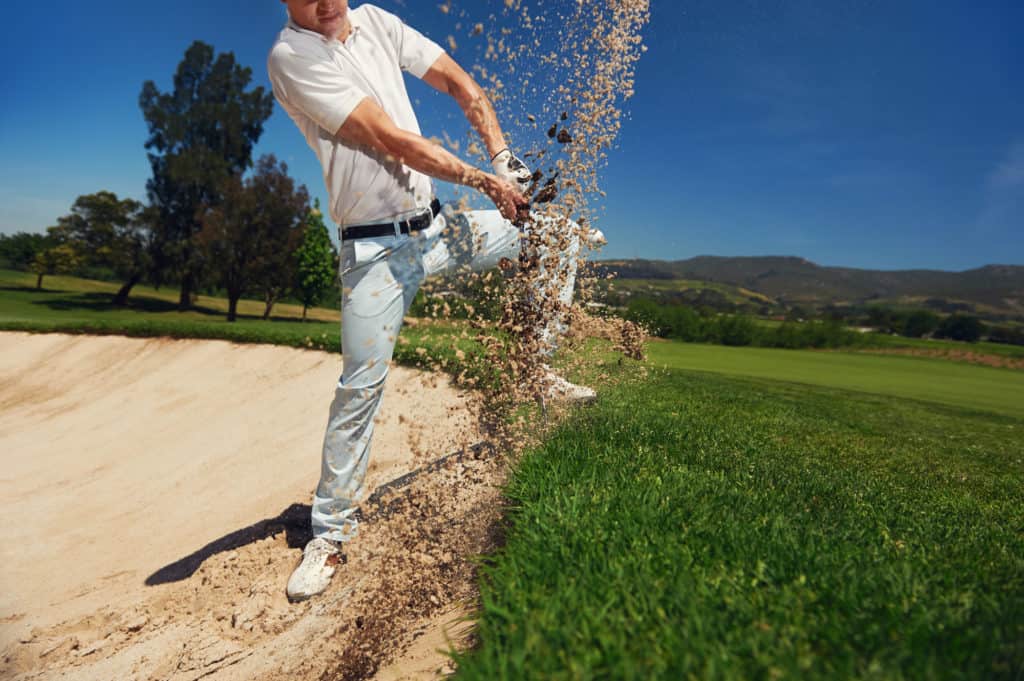 A bunker shot is a place where we need our wedges to perform at their very best.
With a proper bunker shot swing, you can get yourself back into play and on to the next hole to make a birdie.
The problem with bunker shots is that the sand can sometimes be a bit rough on the face of your Vokey wedge.
Although the heat treatment is in place to help keep the wedge looking good, it will not always be enough.
The best way to prevent this kind of damage is to stop hitting it in the bunker.
Of course, this won't always be possible, but it is something that can do damage to your wedges.
If you play a golf course that has a lot of large waste-type areas and bunkers, you can expect to have to replace your wedges a bit more often.
4. Range Balls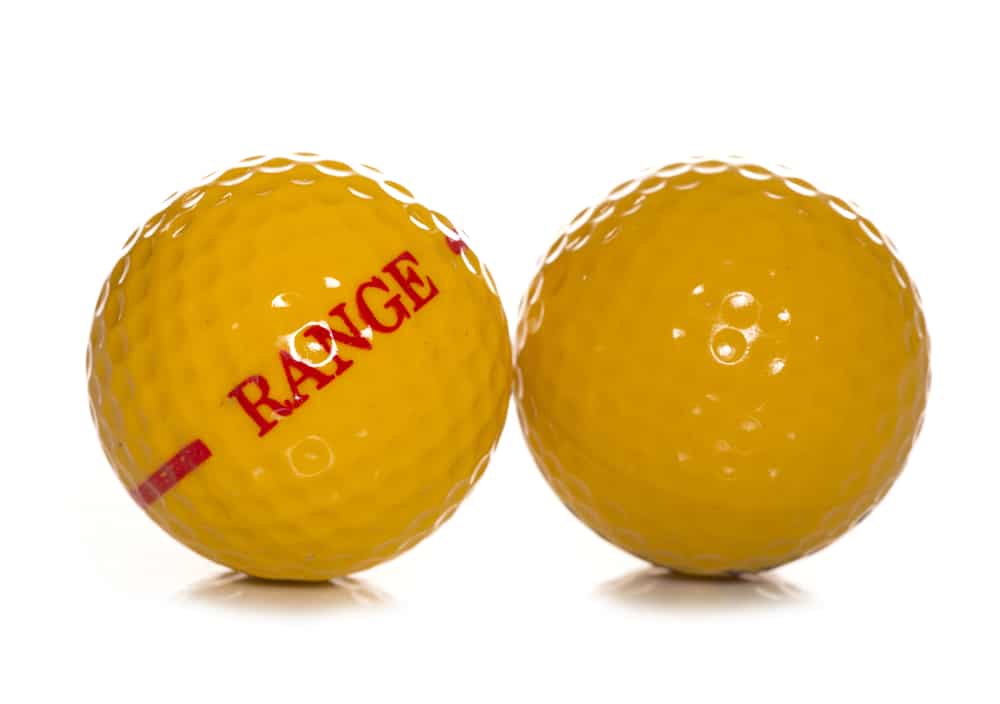 Golf range balls are not always the easiest on our golf clubs.
Of course, if you are practicing at a private golf club that has a range full of Pro V1 golf balls, then you really have nothing to worry about.
However, for most people, this is not the case.
Most public course driving ranges or independent practice facilities are using range balls that are old, recovered golf balls that have been repainted.
These are typically very hard, and some are even rough on the outside of your wedge.
With range balls, it is important to understand that you can practice with them, but you need to be careful that you are not really doing damage to the face of your club.
If your local golf course has a separate chipping and pitching area, try to bring your own golf balls to use so that you don't end up damaging the golf wedges.
It's a good thing to practice and work on your game, but it won't necessarily end well if you use the wrong range balls and do damage to your grooves.
Sometimes saving the wedge practice for your yard and a chipping net can be an intelligent solution that ends up saving the face of the wedges.
With the cost of a new set of wedges, it's essential to keep these considerations in mind.
Conclusion
As you can see, Vokey is very particular about their wedges, and they ensure that the grooves are perfect for all players.
Having a Vokey wedge in your bag will help you become more accurate and consistent around the green.
Take advantage of this groove technology to get you the spin that you need.
Many golfers think that they cannot hit the shots that they need when, in reality, it is simply the equipment they are playing.