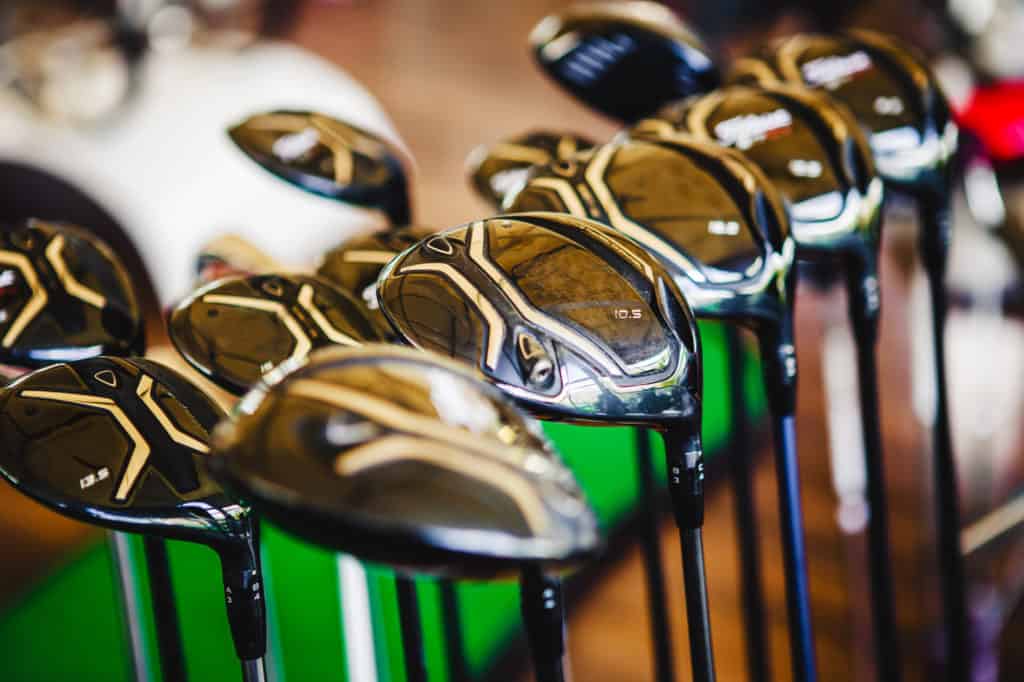 With how easy a hybrid golf club is to hit, the higher handicappers tend to enjoy the feel and forgiveness.
There are many hybrids on the market for higher handicappers, and narrowing them down can be a bit overwhelming.
Luckily, we have put together a list of the top ten hybrids for high handicappers.
There are options on this list for all budgets.

Top 10 Best Golf Hybrids For High Handicappers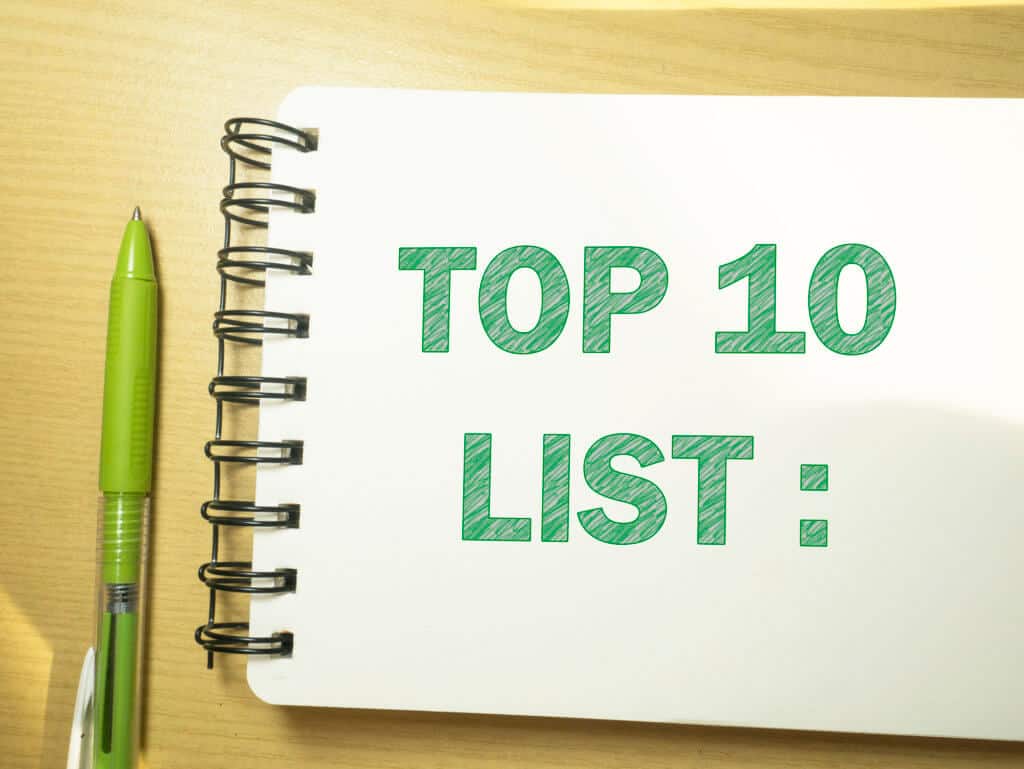 1. Cobra Golf 2019 F9 Men's Speedback Hybrid
Key Features
Baffler rails
Thin clubface
Low center of gravity
The Cobra F9 Speedback hybrid is one of the best hybrids for high handicappers.
The face on the F9 hybrid is a high strength steel, but it is very thin.
The thin face allows the ball to jump off the clubface and get lots of speed.
This is one of the longer hybrids Cobra has ever released, and since it is not the most recent club they've created, the pricing is quite fair.
The clubhead on the F9 Speedback is quite a bit larger than previous models.
The larger clubhead will give the higher handicapper much more confidence when standing over a golf ball.
The ball flight with the F9 hybrid is quite high, so you will not have any issues getting this club to stop on the green.
If you have never had a hybrid before or you feel like it is time to take your hybrid game to the next level, the F9 is a great choice.
Pros
Baffler rail technology
Higher ball flight
Fair pricing
Lots of ball speed
Thin face for distance
Cons
Only available in a few lofts
2. TaylorMade SIM MAX Hybrid
Key Features
V Steel Sole
Great turf interaction
Twist face technology
The TaylorMade SIM Max hybrid has a new and improved V Steel sole.
The V Steel concept is not new for TaylorMade, but it has been improved to provide even better turf interaction.
You will have no trouble hitting this hybrid out of the short or long grass.
The SIM Max comes in several different lofts.
If you are a golfer who struggles with their irons, you will be able to replace a good portion of them with these SIM Max hybrids.
The SIM Max also has the speed pocket technology which has helped TaylorMade lead the way when it comes to ball speed.
This is one of the longest hybrids on the market, and golfers will be surprised by how much ball speed they can get from using this club.
The C300 face helps to get a ton of distance off the club face.
Pros
V Steel Sole
C300 Strong face
Speed pocket for speed
Lots of lofts available
Cons
3. TaylorMade 2017 M2 Men's Rescue Club
Key Features
Low profile designed
Geocoustic technology
Great feel
The TaylorMade M2 hybrid is not a new design, but it is very useful.
The M2 is equipped with TaylorMade's geocoustic technology which helps the club look and feel better as well.
If you have trouble getting out of the rough, the M2 will undoubtedly help to make things easier on you.
The speed pocket technology you see in the much newer and more expensive SIM Max was started back in these M2 models.
Although this is not the latest release, it still has a ton of benefits the higher handicapper can benefit from.
If you have trouble aligning shots, the M2 has a design that will appeal to you.
If you end up missing on the bottom portion of the club from time to time, the forgiving sweet spot will help you still get some considerable distance.
Pros
Easy to hit
Lots of launch
Plenty of distance
Lower in price
Cons
Does not have the same distance as the new SIM Max
4. Callaway Golf 2020 Rogue X Hybrid
Key Features
Straight flight
Speed face cup
Lots of ball speed
The Callaway Golf Rogue X Hybrid was a very popular release last year for the high handicapper.
The goal with this hybrid was distance, and Callaway certainly succeeded.
This Rogue hybrid was much longer than the XR hybrid of the year prior.
Callaway worked with Boeing on these clubs to make the head more aerodynamic and give players much higher ball speed.
The Face Cup technology helps increase forgiveness and distance coming off the face of the golf club.
The Rogue also features the Jailbreak technology Callaway has continued to use in their clubs with the newest Mavrik release.
The Jailbreak bars work almost like a trampoline, and the ball will jump off of the clubface.
If you have ever struggled with distance when it comes to hybrids, then the Rogue is a great club to consider.
Pros
Jailbreak technology
Speed Face Cup
Increased ball speed
Lots of distance
Cons
Can be hard to find the exact lofts you need
5. TaylorMade Men's RBZ Rescue, Black
Key Features
Speed pocket technology for high launch
Satin black finish
Shallow profile
The TaylorMade RBZ is an excellent option for high handicappers because of the functionality and the price.
This is not the newest release from TaylorMade, but it does a great job of getting the ball in the air with lots of distance.
The black satin finish helps the golf club have a sleek finish which also helps to reduce glare.
This club comes with the TaylorMade RocketFuel shaft that has tons of ball speed.
Golfers tend to enjoy the sound and feel of the RBZ as well.
The club has excellent turf interaction and can still be found in a few lofts.
If you have very old equipment in your bag or you have considered adding a hybrid in the past, this is a great club to consider.
Pros
Easy to hit
Sleek finish
Fair pricing
Cons
Not as much distance as the newest TaylorMade clubs
6. Callaway X HOT Hybrid
Key Features
Offset design
Forgiving
High ball speed
The Callaway X Hot hybrid is a forgiving and long design which has been out for several years.
You can get this X Hot in a three, four, or five hybrid lofts.
The X Hot hybrids are offset, which is going to appeal to the golfers who tend to slice the ball from time to time.
The forgiving head shape helps to give higher handicappers more confidence when they stand over the golf ball.
If you are still trying to swing a three or four iron, it's time to put one of these golf clubs in your bag.
The lightweight shaft will help to promote higher swing speeds and give you the distance you need.
Although the Callaway hybrids have changed and improved considerably since the release of the X Hot, there is no question that this is a great hybrid.
Combine the technology with the low price, and it's hard to find a reason not to put one of these in your bag.
Pros
Forgiving
Very fast ball speed
Easier to hit than long irons
Cons
Not the best feel when compared to other options out there
7. Callaway Epic Flash Hybrid
Key Features
Jailbreak technology
Flash face
Adjustable hosel
Some golfers may be surprised to see the Epic Flash on our top ten list for high handicappers.
Although the Epic Flash is an excellent club for mid to low handicappers, there is nothing about it that should stop a higher handicapper from using it.
The Epic Flash hybrid has a ton of distance with the incorporation of the jailbreak bars and the flash face.
These two technologies work together to make sure that, when the ball comes off this clubface, it has a tremendous amount of speed.
The Epic Flash is still one of the fastest hybrids Callaway has ever created.
Even with all of the speed and distance, our favorite thing about the Epic Flash is the adjustability.
Just because a higher handicapper slices the ball today does not mean they will tomorrow.
Having a club that changes with you and adjusts to your golf game is so important.
Without the adjustability, you could find yourself needing a new golf club in just a few short months.
The Epic Flash is a club that will earn a spot in your bag for years to come.
The adjustability on the Epic Flash allows golfers to control the launch and the ball flight as well.
If you are playing in really windy conditions, simply adjust your club before you go out to play.
Although the differences between some of the adjustments will seem subtle, they are still noticeable.
Pros
Flash face technology
Jailbreak technology
Very fast ball speeds
Adjustability
Cons
Not quite as forgiving as some other models
8. Callaway Golf 2020 Mavrik Hybrid
Key Features
Flash Face SS20
Fairway Wood shape
Low center of gravity
If you haven't already noticed this, Callaway makes several great hybrids for the high handicapper.
Although Callaway makes clubs for golfers of all levels, it does seem as though they focus a lot of their efforts on the higher handicappers.
The Mavrik Hybrid is a brand new release where Artificial Intelligence was used to make these clubs more forgiving than ever.
The center of gravity was strategically placed in each hybrid so it functions at very high levels.
If you want ball speed and distance, this is a great club to consider.
Callaway took all they had learned with the Epic line of clubs and improved it with the Mavrik.
The sound and feel on these hybrids truly set them apart.
Another great thing about the Mavriks is that they are a bit larger than some other models on the market.
For the higher handicapper, the larger size can help to give some added confidence before the club is swung back.
Pros
Created with Artificial Intelligence
Lots of distance
Larger club head
Lightweight
Cons
9. Tour Edge Golf HL4 Hot Launch 4 Hybrid Clubs
Key Features
Forged steel crown
Lower center of gravity
High MOI
The Tour Edge golf clubs don't get the same recognition some other manufacturers do.
The fact that you may not know the Tour Edge brand all that well certainly does not mean you shouldn't consider their golf clubs.
The HL4 hybrid clubs are a significant improvement from the HL3 of last year.
The HL4 clubs are lighter, and it is much easier to get faster ball speeds.
The heavy sole weight on the HL4 hybrids helps to lower the center of gravity and increase the moment of inertia.
The ball speeds coming off of these clubs are quite a bit higher than you may imagine.
Another great thing about the HL4 is that it is affordable and offered in four different lofts.
Where some other companies only offer two or three hybrid lofts, the four HL4 options help you fill your bag with hybrids.
The sweet spot on the HL4 is undoubtedly designed with the higher handicapper in mind.
If you happen to miss the ball low or high on the face, the HL4 has you covered, and you should still see some considerable distance and accuracy as well.
Some golfers like the look of the HL4 because it is a lower profile design.
The Mavrik we mentioned in the last review is a tremendous new golf club, but you have to be prepared to swing a large clubhead.
With the HL4, you get a more traditional look that feels a bit more like an iron than a fairway wood.
Pros
Thin face for extra distance
Low profile design
Large sweet spot
Cons
Not quite as much distance as something like the SIM Max
10. Pinemeadow Golf Men's Excel EGI Hybrid Club, Graphite, 40-Degree, 9, Regular, Right Hand
Key Features
Available in many lofts
Large sweet spot
Lightweight graphite shaft
We saved our most affordable hybrid for last.
Although the Pinemeadow Excel EGI is not going to have the same high-end technology some other hybrids have, it is certainly worth considering.
The pricing of the EGI makes it a great option if you are a golfer who needs more than just a few hybrids in their bag.
When you look at something like a SIM Max hybrid that is priced well over $200, and you need four of them, this is quite a significant investment.
To add four of these hybrids to your bag would be cheaper than one SIM Max hybrid.
Even with the low pricing on this EGI, you still get some great technology.
The sweet spot is very large, and it comes with a Pinemeadow Graphite shaft.
You will notice pretty quickly that this is a lightweight hybrid.
The club is built more for a golfer with a slower swing speed than a higher one.
The Pinemeadow hybrids are easy to launch because of their lighter weight and low center of gravity.
If you feel as though your game is switching to being more of a hybrid game than an iron game, these Pinemeadows are a great choice to consider.
Pros
Lightweight
Easy to hit with a large sweet spot
Plenty of distance
Available in many loft options
Cons
Does not have the same feel as a high-end hybrid
Probably will not fly as far as the newest technology