When you start having to look up at all the golf carts passing by, you may consider the idea of lifting your golf cart.
Lifting a golf cart is not something that works for everyone.
There are positives and negatives to lifting a golf cart that you should consider before you do it.
In this guide, we will go through the good the bad and the ugly about lifted carts.
We will try and give you an idea of what this will cost, whether or not it's worth it, and some ideas to save money as well.
If a lifted golf cart has been something you have been thinking about for a while, this is the place to be.
What Is A Lifted Golf Cart?
Some people think that a lifted golf cart is just a golf cart with large tires.
This is not exactly true.
Although most lifted golf carts have large tires, there is another component to raising your golf cart.
Lifted golf carts raise the golf cart so that you have increased clearance.
A lifted golf cart has some great benefits, but it is not the perfect option for everyone.
What Are The Benefits To Lifting A Golf Cart?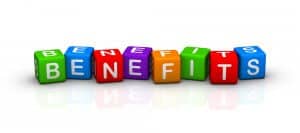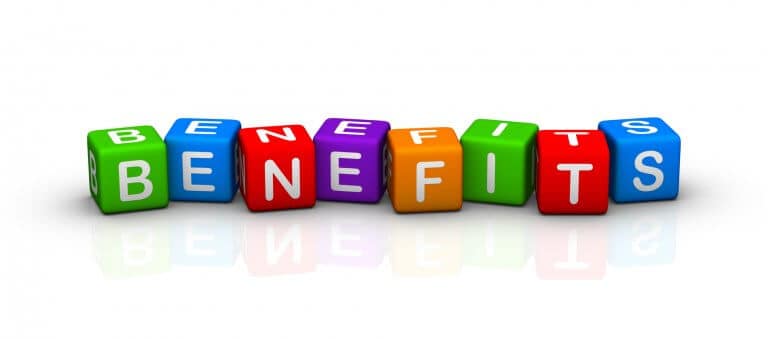 Before you purchase the lift kit for your golf cart, you will want to understand all the benefits.
The most important part of the lift is that your cart will get increased clearance on the underside.
If you take your cart off paths and road, you are bound to find rocks, tree stumps, or other hazards that could damage your cart.
You must remember that golf carts were initially made for golfers.
They have evolved quite a bit over the years and are now used for various applications.
If you use your cart for maintenance purposes or as a hunting wagon, you may be going across uneven or rough ground.
With a traditional golf cart with classic tires, your cart is likely to have some trouble.
In addition to the clearance, you will also get some increased speed.
Lifted golf carts can accommodate larger tires, and the larger tires can help to speed up the golf cart.
Lastly, the lifted golf cart should give you a bit more power, as well.
If you are going to be pulling a trailer or towing around quite a few people, the larger tires will accommodate this need much better.
Lifting a golf cart can turn it into a completely different vehicle for only a few hundred dollars.
What Are The Disadvantages To Lifting A Golf Cart?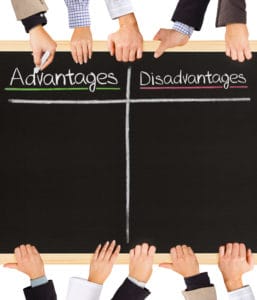 As with most things in life, there is always a downside.
Lifting a golf cart has a few downsides that you should be aware of before you do this.
From a safety standpoint, lifted golf carts are quite a bit higher than a traditional cart.
If you have young children or older adults trying to get in and out, it could cause some safety issues.
In addition to the height being a safety concern, so can turning corners.
When you turn a corner with a lifted golf cart, if you are going to fast, the cart will risk being tipped.
If you proceed around corners with caution and drive your cart carefully, you should not see many issues.
Aside from the safety issues, there are a few wear and tear problems that come along with lifting a golf cart.
You must remember that your golf cart was built initially for standard tires.
When you put on the more substantial and more significant lifted tires, the cart will have to work harder.
This could lead to wear and tear on your motor and engine.
Although this should not really ruin your cart, you must know that it will have an impact.
Many people look for their cart to do more for them after it is lifted.
They will attach extra trailers or start trying to pull something because of the newly increased clearance.
The problem with this is that the motor is still the original, and the batteries are also the original.
You will see more gas used and a decrease in your battery power as well.
Why Not Just Put Larger Tires On?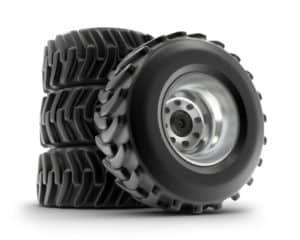 Lifted golf carts may just have larger tires, but there is more to it than that.
If you just try to put a large tire on your golf cart, it will rub against the frame of the cart.
The rubbing will be detrimental to both the golf cart or the tire.
If you want a lifted golf cart, you will need to purchase a lift kit and then install the larger tires that you want.
Lift kits are available for all different types of golf carts.
How Much Does It Cost To Lift A Golf Cart?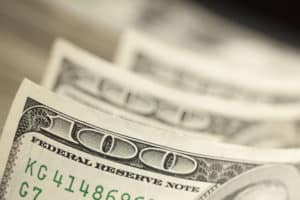 For how much versatility a lifted cart will give you, the price to install one is very reasonable.
A lift kit for a golf cart is usually priced around $250.
If you install the kit yourself, then your expenses will end there.
If you need to hire someone to lift your cart, on average, this will cost you about $75.00 per hour.
Lifting a golf cart is a job that will take a few hours.
Please make note that you will still need to factor in the cost of those fancy, wider, larger, more powerful tires that you wanted.
The cost of the tires will far exceed the price of the lift kit itself.
Is Installing A Lift Kit Something I Can Do Myself?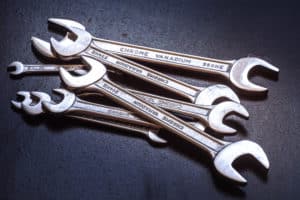 If you do all of your golf cart maintenance, then you may be wondering about installing a lift kit yourself.
A lift kit is not very difficult to install if you have some mechanical knowledge and ability.
You will also need the correct tools if you plan on doing this yourself at home.
Most importantly, you will need high-quality floor jacks to make sure that your lift kit goes on properly and is level.
When you buy the lift kit, you will have all the parts you need to get the job completed.
If you don't have much mechanical knowledge or the tools, it is best to pay a local golf cart repair shop to do this for you.
You can check what their pricing is if you supply the lift kit or if it is supplied by them.
That way, you can shop around a bit and choose a lift kit that works best for you.
What Are The Different Types Of Lift Kits Available?
Of course, you will need to choose a lift kit that works for your golf cart and matches the model.
In addition to matching the model of your cart, there are several types of lift kits to choose from.
We will briefly explain the differences between the most popular choices.
Spindle Lift Kit
A spindle lift kit is the most popular and easiest lift kit to install.
The spindle lift kit is cheaper than the other options as well.
All a spindle lift kit does is replace the factory spindles and therefore lifts the golf cart.
You can find spindle lift kits for around $250-$300.
Club Car DS Golf Cart Gas/Electric Jakes 6'' Spindle Lift Kit 2003.5-Up
Jake's spindles are the strongest, safest and easiest lift kits to install. Directions are provide for a bolt on installation without having to cut or weld anything.
Cast design gives superior strength compared to welded spindle kits
Will NOT work with your stock wheels and tires! We included a picture to reference plastic dust caps.
(1) Passenger Side Spindle, (1) Driver Side Spindle, (2) U bolts for rear, (2) Rear Aluminum Lift Mounts, (2) Spring/Shock Plates, (1) Bag of Nuts and Bolts For Rear, and (1) Longer Ground Wire (if needed)
Fits the Following Cart(s): 2004.5-Up Club Car DS gas and electric golf carts with plastic dust caps. (reference picture attached)
Drop Axle Lift Kit
No products found.
A drop axle lift kit will replace the entire axle that you have on your cart.
The drop axle lift kits are a bit more expensive, and they may require professional installation.
It can be difficult to replace an axle on your cart in your garage.
If you are considering the drop axle kit, you should factor in some labor costs.
A drop axle lift kit will be more durable than the spindle lift kit.
Madjax 5" 2001.5-2013 Drop Axle Lift Kit for EZGO TXT Golf Carts Includes New Spindles
5-inch Drop Axle Lift Kit
Most parts are designed for an Easy DIY Installation. However some parts we recommend professional installation
Be assured you will receive the Madjax Quality Brand from the " Golf Cart King "
The Kings Philosophy: Our customers matter! We Strive to Make Every Customers Experience Great! 100% of the Time! No Questions Asked! We find our customers the Best quality Golf Cart Parts and Accessories for the Absolute Lowest Prices in the Industry!
Long Travel Lift Kit
Jake's Lift Kits Long Travel Golf Cart Lift Kit for EZGO TXT Gas 2009-Up
Fits E-Z-GO TXT (2009-Up) Gas Models with Single-Cylinder Kawasaki Engine
Independent front suspension, adjustable height and unique design
6 inch rear lift included for greater stability at higher speeds
No cutting or welding, Comes with detailed instructions and all necessary hardware
Manufactured to order in Lewistown, PA, USA
A long travel lift kit is a newer development when it comes to golf cart lifts.
These are going to be the most expensive type of golf cart lift, but they provide the most versatility.
A long travel lift kit comes with an independent front suspension.
The long travel kits are also adjustable in height.
You get much more stability even at higher speeds with the long travel.
The downside is going to be the pricing.
This kit will cost about three times as much as a spindle or drop axle kit.
You will have to determine if a product like this makes sense for you from a budget standpoint.
How Do I Decide If I Should Lift My Cart?

It is mostly a personal decision as to if you would like to lift your golf cart or not.
There are a few questions you should ask yourself before purchasing your lift kit.
Do you find that you can't take your cart certain places on your property because you don't have a lift kit?
Who Is Using the Cart? Young People, Old People, Golfers, Hunters, etc.?
What is the cart being used for?
Do you need your cart to haul large loads?
How much do you have to pay?
If you mainly use your golf cart on the roads or on the course, you probably don't need to lift it.
Golf carts are perfectly designed for road and course use as they are.
Installing a lift kit could make your cart less useful than it was before the lift kit.
Another thing to remember, if you are using your cart on the roads with all-terrain tires, your tires will deteriorate fast.
It is a lot of money to spend unless you genuinely need the clearance and the ability to tow.
Are Lifted Carts Allowed On Golf Courses?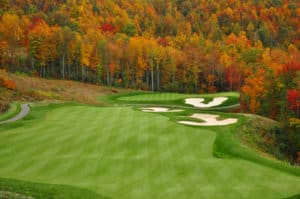 Lifted golf carts are generally not allowed on golf courses.
Since lifted carts have all-terrain tires, they are discouraged from being driven on the course.
Golf courses take great care in their turf, and all-terrain tires will rip up the grass.
In addition to all-terrain tires, some lifted carts also have more speed and other alterations.
Golf courses want to keep things as safe as possible, especially when hills or sharp turns are concerned.
Lifted golf carts tend to be a bit more dangerous from a safety perspective.
If you want a lifted golf cart but also need it for golf, there is an option.
You could choose the long travel lift.
When it comes time to play a round of golf, you would have to lower your golf cart and change out the tires.
This is quite a bit of work, but it is possible.
Another option that some people may choose instead is to purchase another golf cart that is just for golf.
If you get something used, chances are it may not cost much more than the long travel lift and other tires.
How Can I Make My Lifted Cart Ride Smoother?
One thing that can happen when you install a lift kit is that your cart no longer runs smooth.
Unfortunately, there is a point where you can overdo it as far as customizations go.
If you are doing a lift and adding all-terrain heavy-duty tires, you must make sure that your cart has enough horsepower.
Check with a local golf cart repair center to ensure that your cart can still work with the original power capabilities.
In addition to checking for power requirements, you also want to make sure your lift kit is of high quality.
Purchasing a cheap lift kit is not only going to give you long term durability issues, but your ride will also not feel as smooth.
If you decide to make any additions or customizations to your golf cart, you should only do so if you have the proper budget.
Trying to cut corners with lower quality parts is going to leave you with a golf cart that is not nearly as capable.
What Tires Will I Need When My Golf Cart Is Lifted?
If you have decided that lifting your golf cart is something that you want to do, chances are you are also in the market for new tires.
New golf cart tires can range in size and price.
There are tires built for the road, off-road, the golf course, etc.
How will you know which ones to get?
Depending on your golf cart model, you will need to check the maximum tire size.
Generally, for a three-inch lift, you can go up to a 20-22 inch tire.
For something as high as a six-inch lift, your tires can likely get as large as 23 inches.
The bigger tires will help you gain about 2-4 miles per hour in speed.
They will also cause the cart to work a bit harder to get you those speeds; this is a decision you will have to make.
You will need a high profile tire on your lifted golf cart.
High profile tires and all-terrain tires are the same things.
Low profiles tires are designed for non-lifted golf carts.
14″ VAMPIRE Machined/Black Aluminum Wheels and 23×10-14″ DOT All Terrain Golf Cart Tires Combo – Set of 4
Sale
14" VAMPIRE Machined/Black Aluminum Wheels and 23x10-14" DOT All Terrain Golf Cart Tires Combo - Set of 4
Includes: (4) 14"x7" VAMPIRE Machined/ Black Golf Cart Wheels, (4) 23x10-14 DOT Approved All Terrain Golf Cart Tires, (4) Chrome Center Caps, (4) Sets of Chrome Lug Nuts
A lift kit is required for all Club Car, EZGO, and Yamaha Golf Carts
Stands 23" Tall (from ground to the top of tire)
DOT All Terrain tire tread great for both ON & OFF road use
Come mounted and aired up to the proper pressure and fits any Golf Cart, UTV, or Trailer hub that is 4 bolt and measures 4x4" (4x101.6mm)
The 14″ Vampire Black Aluminum wheels are an excellent looking option.
This is a moderately priced set of all-terrain tires.
This package comes with all four tires, and it is generally a good idea to choose a pack of four on a lifted cart.
Do not try and mix and match tires.
ARISUN 23X10.5-12 DOT All Terrain Golf Cart Tires – Set of 4
If you want something a bit less expensive than the Vampire choice, the Arisun may work.
This is not as large of a tire, but it should do the job on a lifted golf cart.
This is again a set of four tires, but they are not premounted.
We recommend purchasing quality tires as you will end up having to replace them quite often if you try and save money initially.
Final Thoughts
Whether you have a stock EZGO, Yamaha, or Club Car golf cart, most people who lift their carts are glad they did so.
The motivation behind lifting your golf cart should always be functionality.
If your golf cart is lacking the functionality it needs to perform for what you need it to, you will be happy you lifted it.
If your sole reason for lifting the golf cart is the look and style, make sure you do not lose functionality that you may need later on.