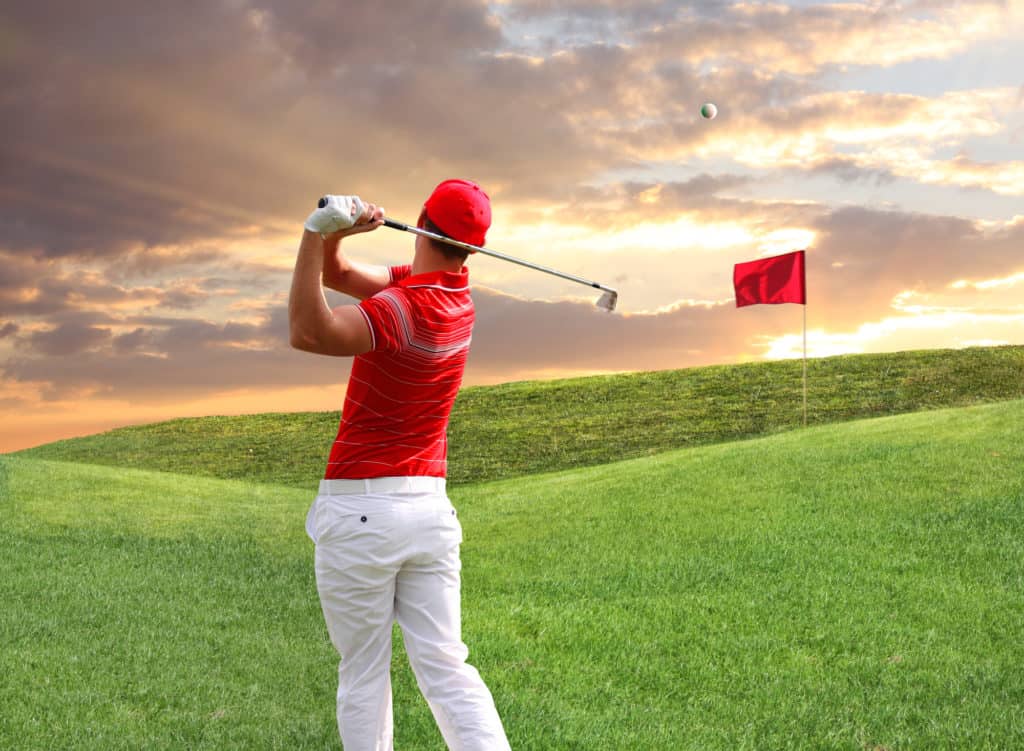 There is no question that golf is a social game.
However, sometimes playing golf alone can be beneficial.
When you play golf on your own, certain things become more manageable while others become harder.
We will go through all of the pros and cons of playing golf all on your own.

Playing Golf Alone (Pros, Cons, Benefits, Helpful Tips)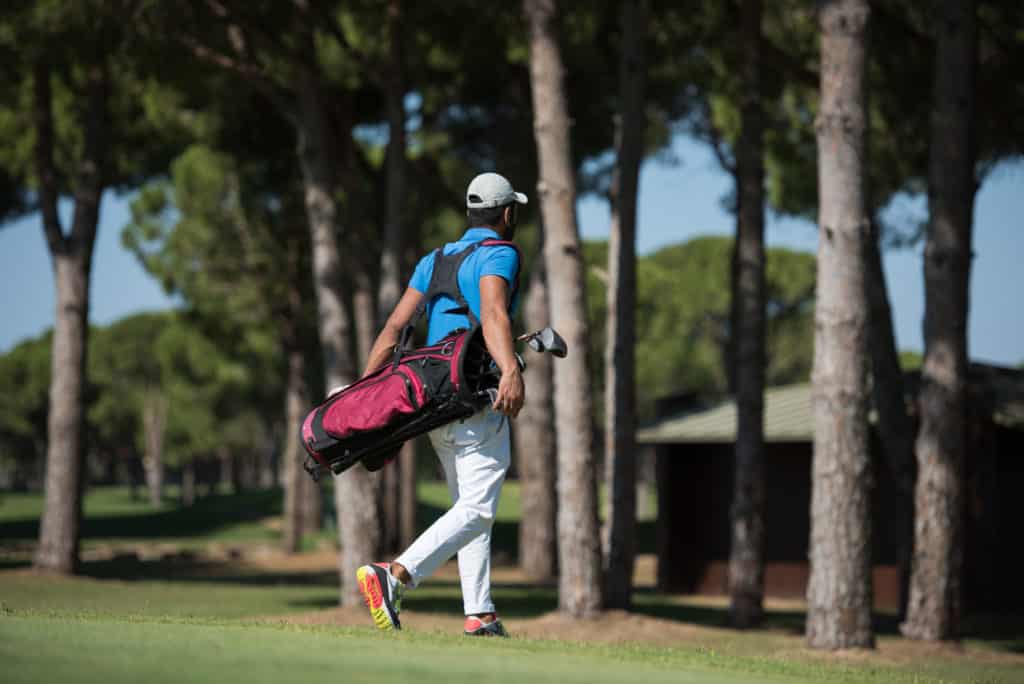 Pros of Playing Golf Alone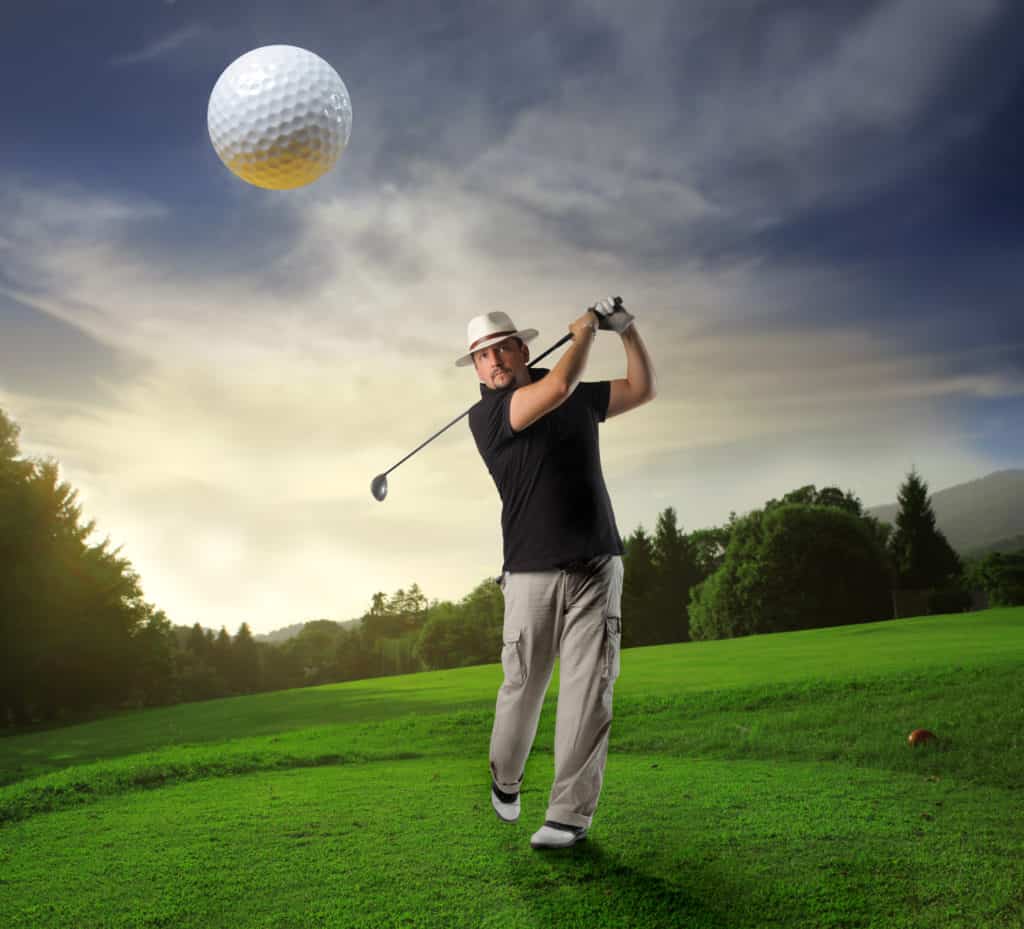 Playing golf alone can be quite enjoyable at times.
Here are all of the reasons playing golf alone can work to your advantage.
1. Pace of Play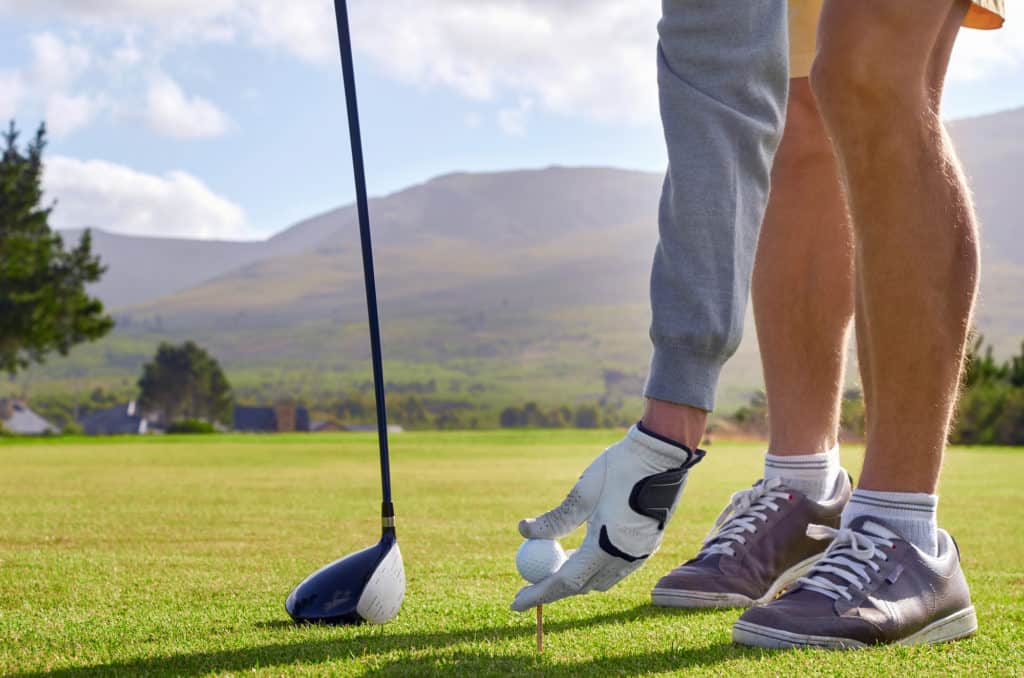 Probably the top reason for wanting to play golf alone is the pace of play.
When you play on your own, you can play much faster.
If you have a golf course wide open in front of you, chances are you can get around it rather quickly.
This is an excellent thing if you are the first one out to play for the day, but if you are trying to play on your own at 9 or 10 in the morning, this is a bad idea.
When you are a single, you don't have the right of way on the golf course.
You may find yourself waiting behind several groups and not being able to play through.
The pace-of-play factor is the top reason people like to play golf on their own at times.
2. Focus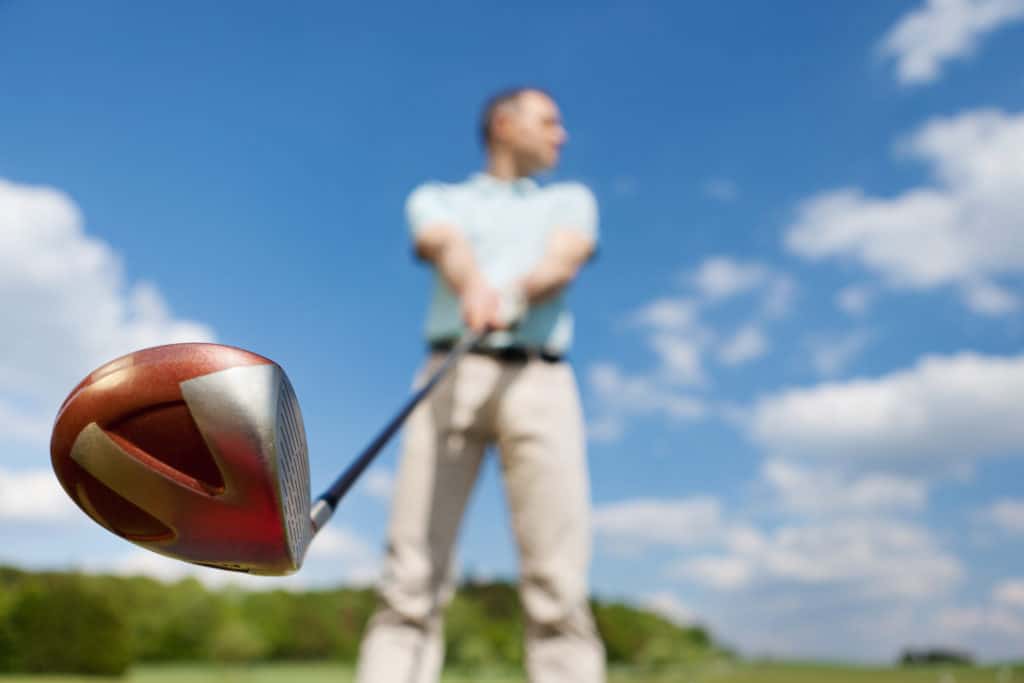 When you play golf with a bunch of people, there are usually some jokes, some stories from the office, and maybe a few side bets going on.
Most people enjoy this and have fun with it.
However, if there is a time when you want to focus on your golf game and perfect the things you have been working on, playing alone is a great time to do it.
When you play golf by yourself, there will be fewer distractions and more time between each shot to focus on what you are doing.
If you struggle with paying attention and focusing during a round when you are playing with friends, you should try playing on your own.
You will probably not want to do this all the time, but for a round here and there, it is an excellent way to collect your swing thoughts.
3. Working on Your Game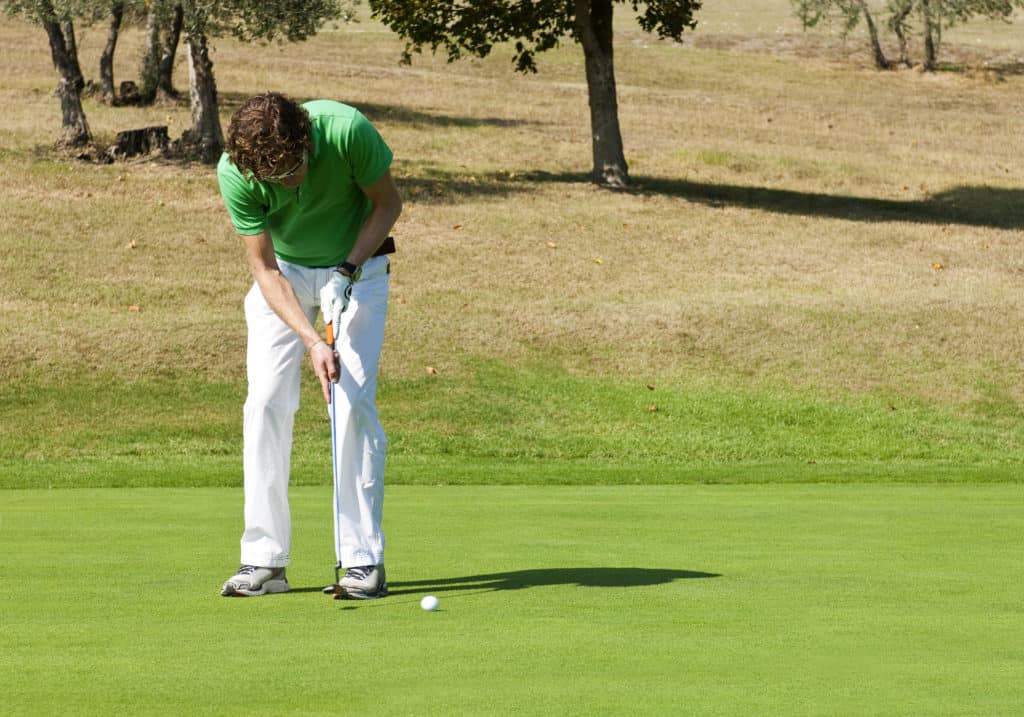 As we mentioned when we discussed focus, when you play golf by yourself, you can also work on your golf game.
If you are trying to perfect a particular shot or a specific chip or pitch, you can do so without bothering your playing partners.
Drop a few golf balls around the course and try some different shots.
Have you always wanted to see if your fairway wood or hybrid is more accurate?
Now is the time to try it.
Have you hit a bad bunker shot?
Hit another one to see where it goes.
For rounds like this, it is best not to keep score, or maybe keep two scores, one on each ball.
Whichever way you decide to do it, practicing on the golf course is a great idea.
Make sure you always follow the proper golf course etiquette and maintenance as well.
If you hit three chip shots, make sure to fill the divots, and don't hit a bunch of shots out of a bunker without raking it.
Also, make sure you keep an eye on the group behind you so that you don't hold up the pace of play for them.
4. Course Management Skills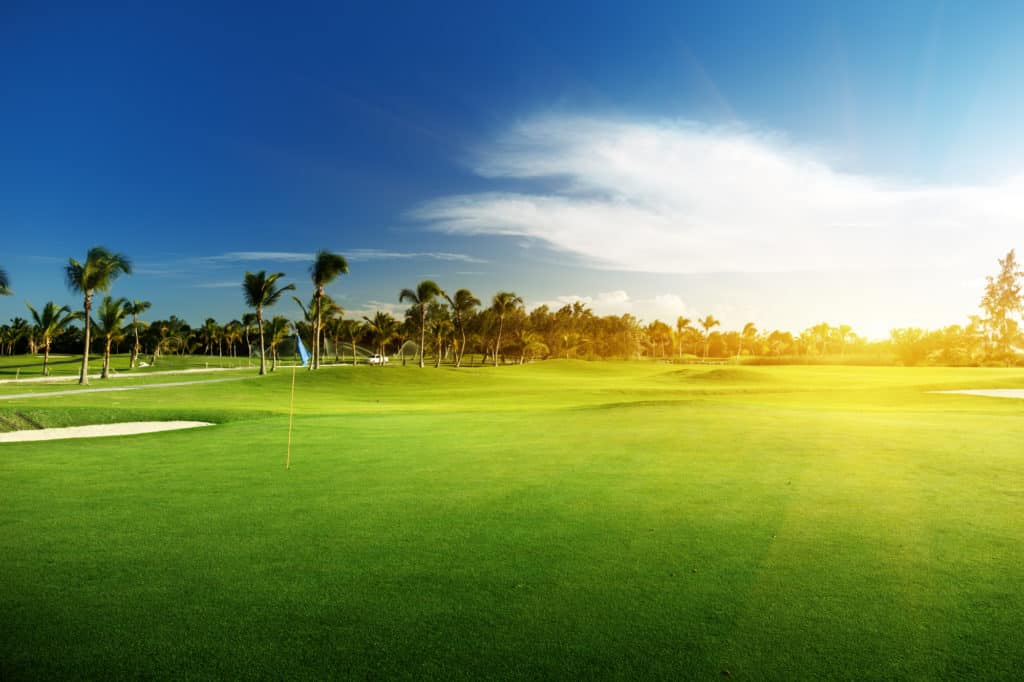 Another thing you can work on is your course management skills.
Many golfers get hung up on the fact that they need to use a driver on all par four and fives.
When you play golf by yourself, you can hit one ball with a three wood and one with a driver.
See how you play the golf course when you change up your course management.
On a hole where you always go for the green, try and layup.
See if there is a difference in the shots you are hitting when you manage the course differently.
5. Relaxation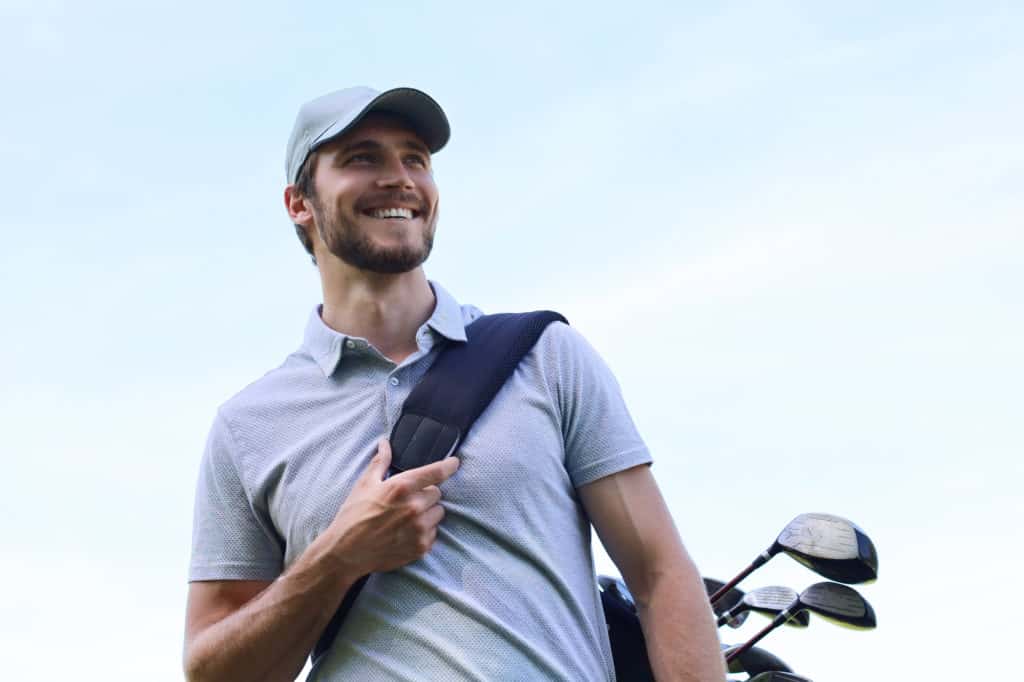 Aside from becoming a great golfer and playing the game for the rest of your life, some people play to relax and be outside.
When you play with three other people, it can be a bit harder to relax.
You will be involved in other conversations, looking for lost golf balls, and trying to pay attention to many other factors.
Time by yourself out on the golf course is relaxing.
You can enjoy nature, take your time, and it is even better if you plan on walking.
The walking will give you some extra exercise and a chance to think about the shots you are hitting while playing.
Although you may get bored and tired of doing this each time you play, from time to time, it's nice to set aside some time for yourself on a golf course.
6. Learning a New Golf Course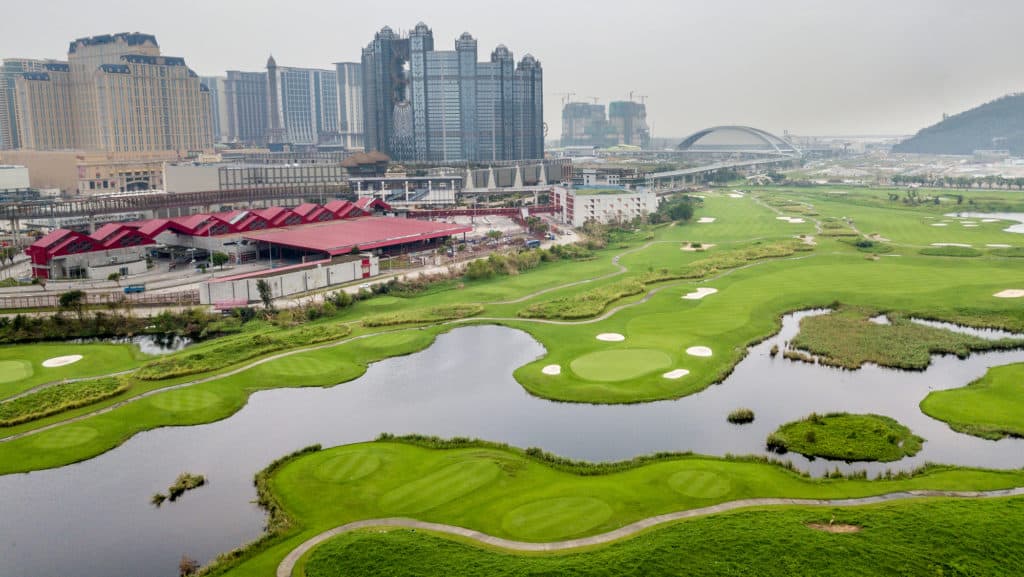 If you have an upcoming tournament or event at a golf course, you may want to do a preview round on your own.
When you play this type of a round, you will want to make a lot of notes and pay attention to all aspects of the golf course.
This can be hard to do when playing with three other people.
You will want to record how greens are sloped, where the hazards are, and more.
This type of studying takes patience and time, and it is best done alone.
You will see many aspiring professionals and professionals go out there with just their caddy for these types of practice rounds.
Any distraction can make it more challenging to get the information you need about the golf course.
Cons of Playing Golf Alone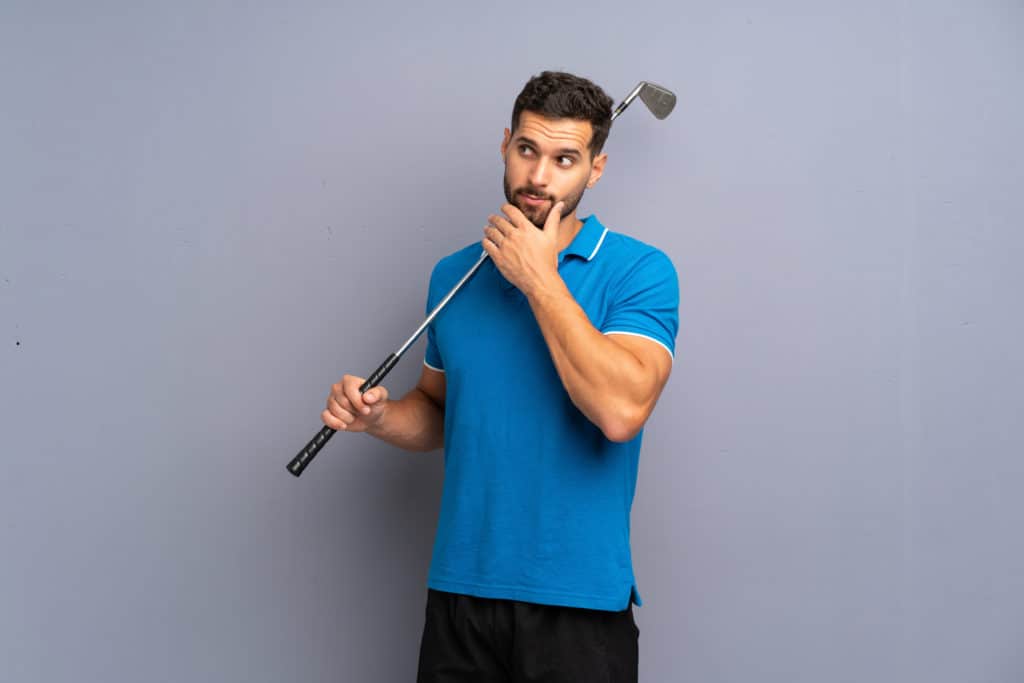 There are, of course, some negatives to playing alone.
If there were no negatives, you would see many more singles out on the golf course.
1. Can Get Stuck Behind a Group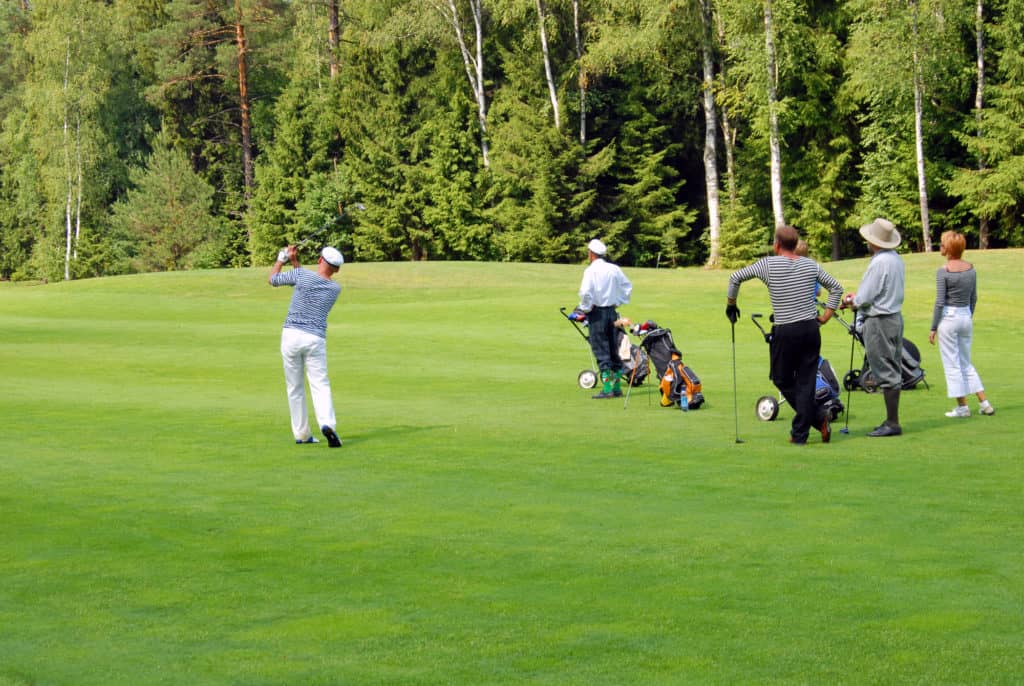 As we mentioned in the pros, one of the great things about playing golf alone is the pace of play.
The problem is, if the golf course is loaded down with foursomes, you will not get the opportunity to play through all of these foursomes.
Of course, you may get through a group or two, but chances are you will be stuck behind others.
It is essential to consider the time of the day you want to play as a single.
If it is a busy time on the golf course, you may want to consider playing in a group as opposed to playing as a single.
2. No Side Bets or Games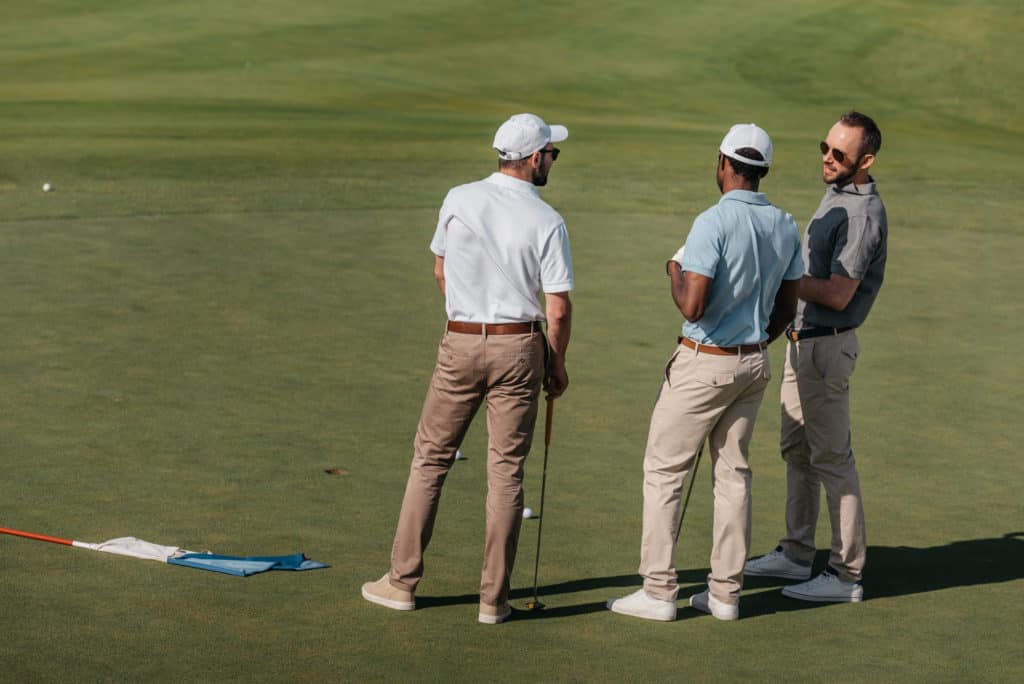 One of the most fun parts of golf is getting a chance to play games against your friends.
If you put a one-dollar bet on who makes the most birdies or set up a team match, the possibilities can be endless.
When you play golf on your own, you will miss out on this.
Some golfers find that the added pressure of knowing their round will cost them $5.00 helps them play better.
Competition can be motivating and will make golfers want to perform better.
When you play golf alone, you won't have this opportunity.
Of course, golf is a game that is meant to be played between yourself and the golf course, but there is no denying that side games make it even more fun.
3. No Socialization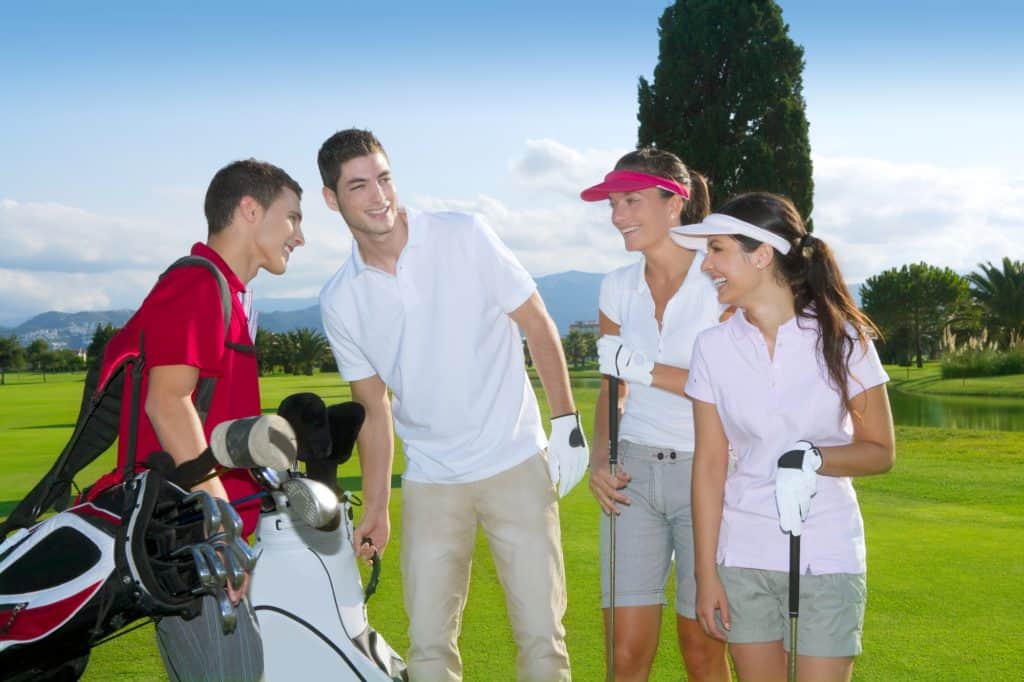 Some golfers play the game purely for the socialization.
Spending time with friends, laughing, catching up are all things people like to do on the weekends.
After a week of work, it can be a welcome reprieve to get some time on the golf course with your friends.
When you play golf alone, you will miss out on this time together.
Most golfers will end up having standard groups they play with each week.
Within these groups, there are usually inside jokes and some rivalries as well.
Memories are created on the golf course and will last for years to come.
Many golfers will tell you that they remember the times with their friends more than they remember the golf shots or scores.
4. Nobody to Say, "Great Shot!"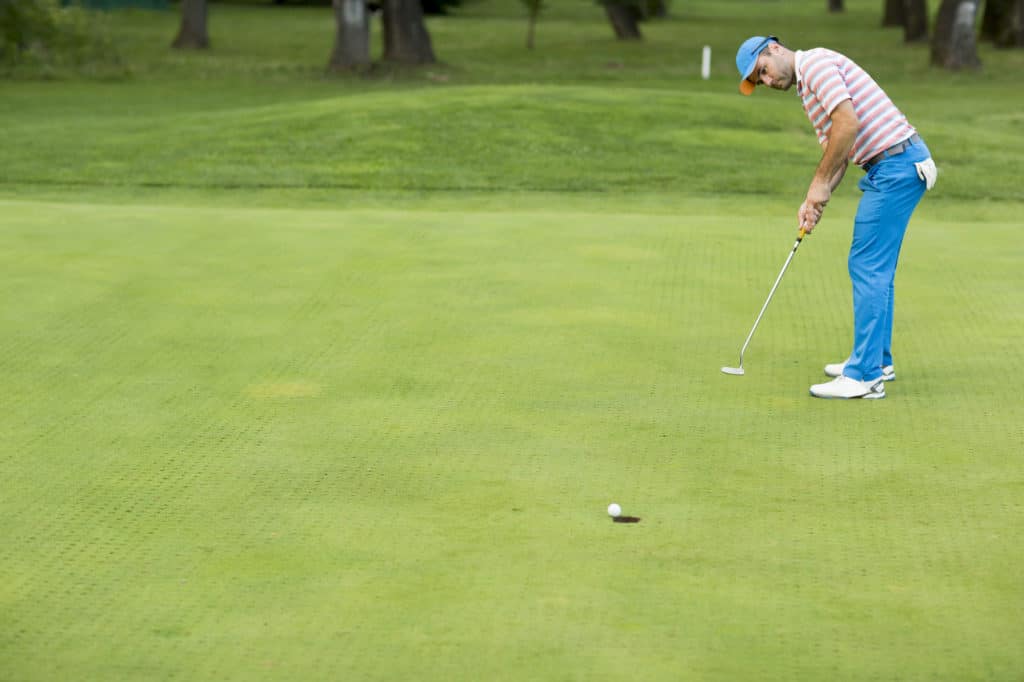 Although many golfers are proud of themselves (sometimes more than they should be), one of the bad things about playing golf alone is that nobody sees it when you hit a great shot.
You can be having the round of your life, but without friends, family, or acquaintances in your group, then you won't have anyone to watch.
For some people, this does not matter, but it may not hit you until the first time you have a great round on your own.
If you have been trying to break ninety your entire life and you finally accomplish it, you will want someone to have seen it.
Of course, getting to experience a great round is vital if you are alone or with people, but it is still more fun when done with others.
5. It Can Get Lonely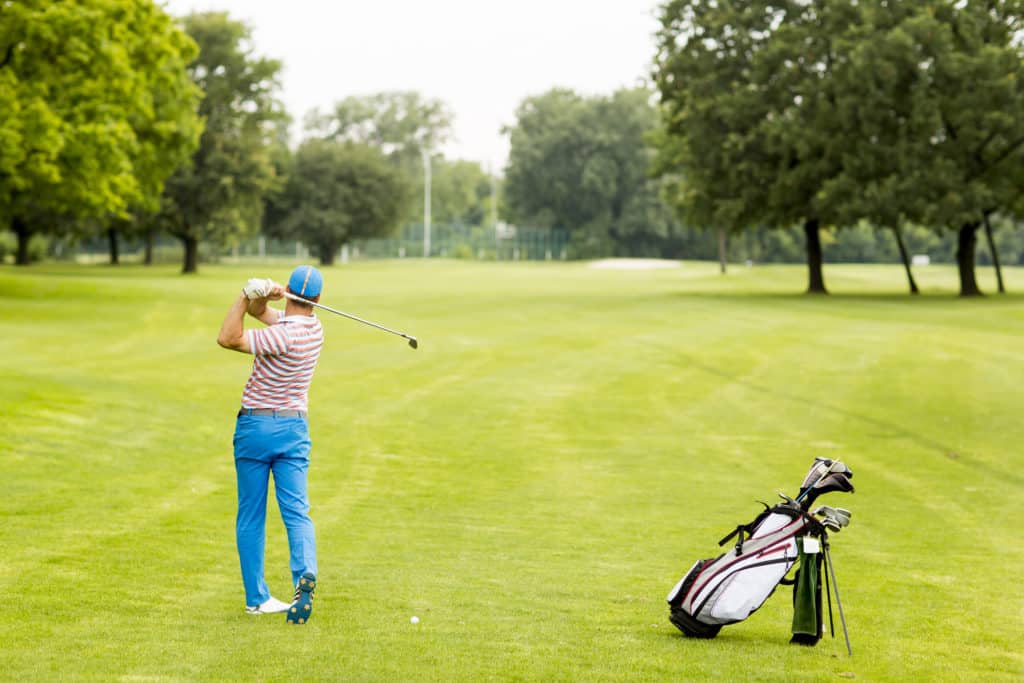 In addition to having nobody to witness your great round of golf, playing by yourself can get lonely.
You may find that, after a few holes of focusing with greater intent and working on your game, you get a bit bored with it.
Without the distraction of your friend making a joke or your buddy trying to win a skin, it can get a little boring and a little lonely.
Most of the time, this will not be a problem unless you continue to play by yourself, week in and week out.
6. No Witness for a Hole in One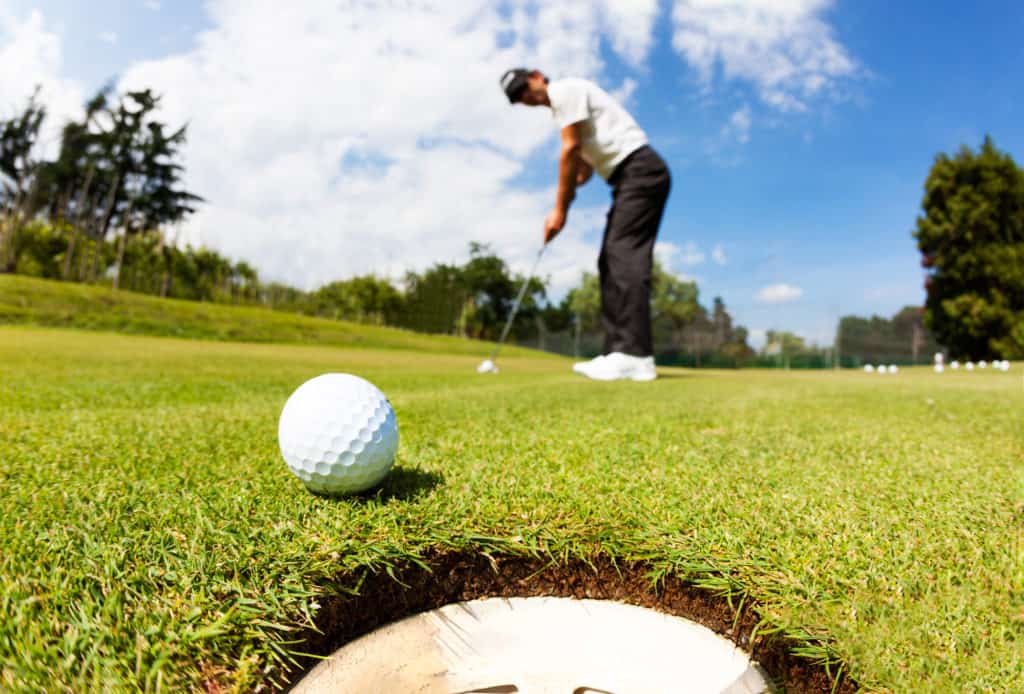 Another problem with playing golf alone is that you won't have a witness for your hole in one.
Many people don't know that, if you have a hole in one, you need someone to witness it.
They will be able to attest to it and the score you shot that day.
Then, you can officially have your hole in one.
Of course, a hole in one is rare, so the chances you will have one while playing golf alone can be slim, but it is still something to consider.
7. Difficult to Get a Tee Time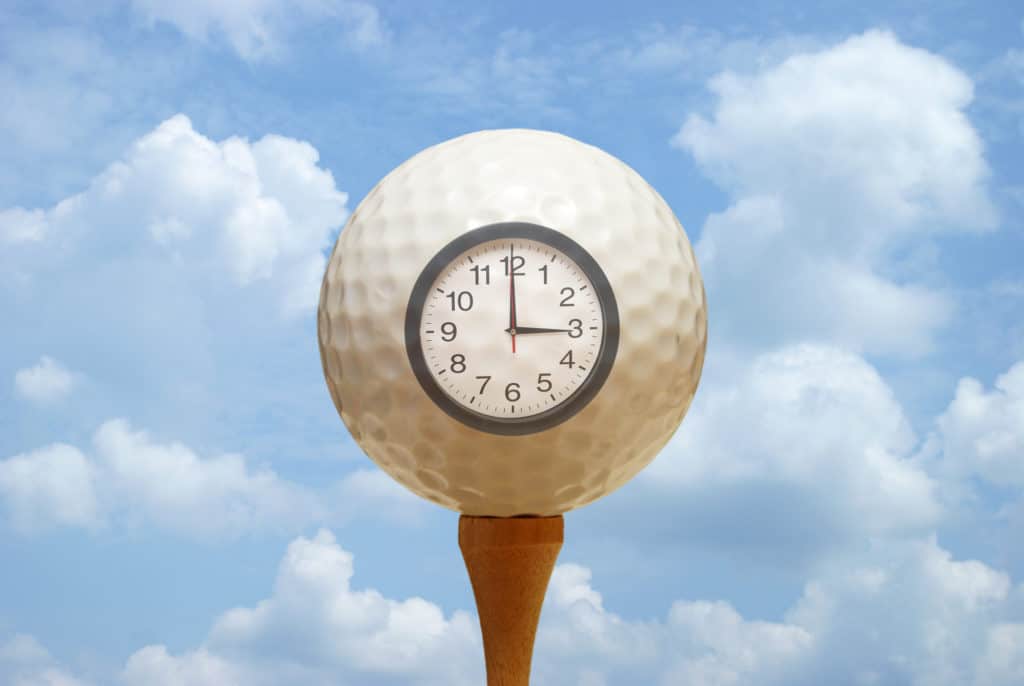 If you plan on showing up to the course and trying to get out by yourself, there is a chance the starter will fit you in somewhere.
If the golf course is busy, your only hope will be to get paired up with another twosome or foursome.
If you are using an online reservation system, you may notice that the system blocks you out from booking your time as a single.
The reason behind this is that a single does not produce enough revenue for a golf course to give up an entire tee time.
Golf courses can only make a certain amount of money each day.
If each tee time is booked out entirely with foursomes, this is the max a golf course can make in greens fee revenue for the day.
When they start allowing singles or twosomes to fill up all of their foursome spots, they will end up losing out on revenue.
Singles are encouraged to jump in a group where there is a threesome already looking for a fourth player.
Therefore, one of the significant downsides of playing golf on your own is that it is challenging to get a tee time.
Is Playing Golf by Yourself Better than Going to the Driving Range?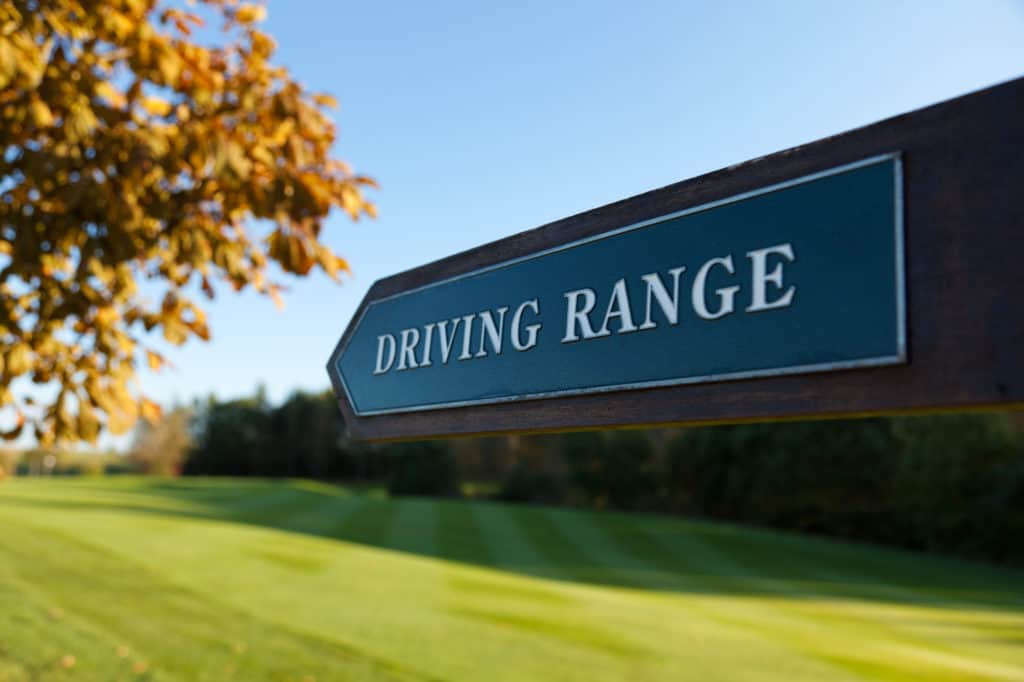 Playing golf by yourself can be a great chance to get out on the golf course and practice your swing.
Since you have the chance to throw down extra balls where you need to hit a few extra practice swings, it can be even better than the driving range.
At the driving, range golfers forget to make each shot count.
They will stand there and hit fifteen seven irons in a row.
This is not effective practice, and it will make you better at physically swinging a club, but not better at the actual game of golf.
When you are on the golf course by yourself, and you throw an extra ball or two down, you can practice an accurate shot.
You can see how the ball will react with the turf and the pin, and you can make adjustments to your golf game.
It is possible to practice visualization, the mental game, and course management on the driving range, it just takes time and practice.
Many people don't know how to do it, and they use the driving range as pure physical practice.
Tips for Golfers Who Want to Play Alone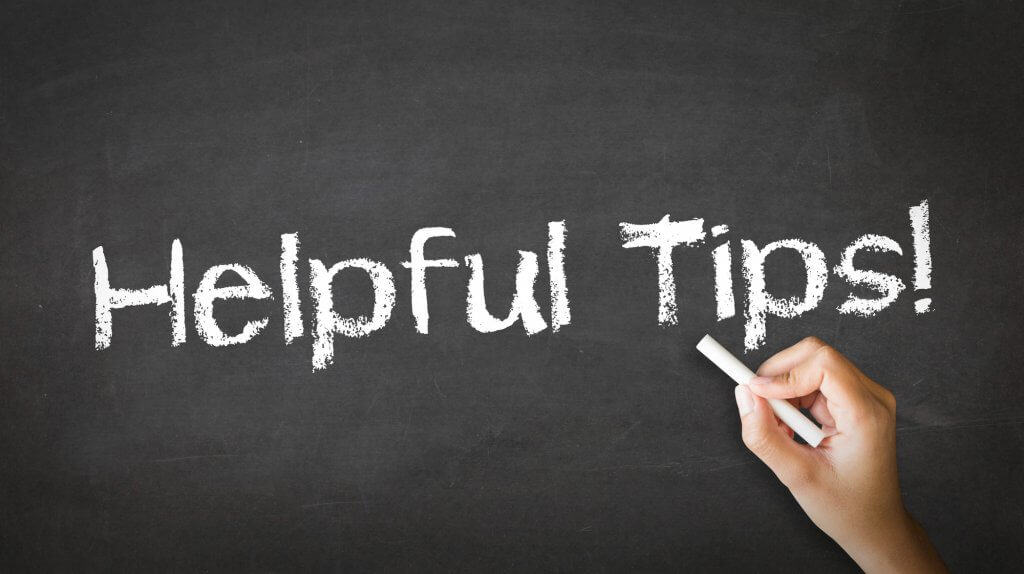 If you have decided that you want to play golf on your own, here are a few tips to help make the process better for you.
Schedule an early or late tee time
Make sure the golf course knows you want to play alone and not be paired up with a group of people
Don't let your pace get too fast, play two balls, take your time, focus on getting better
Develop a plan for the day and try and work on that part of your game while you are on the course
If you see groups in front of you, don't push them too hard to play through, they may not have anywhere to go
Don't forget to enjoy the peacefulness of being on a golf course by yourself