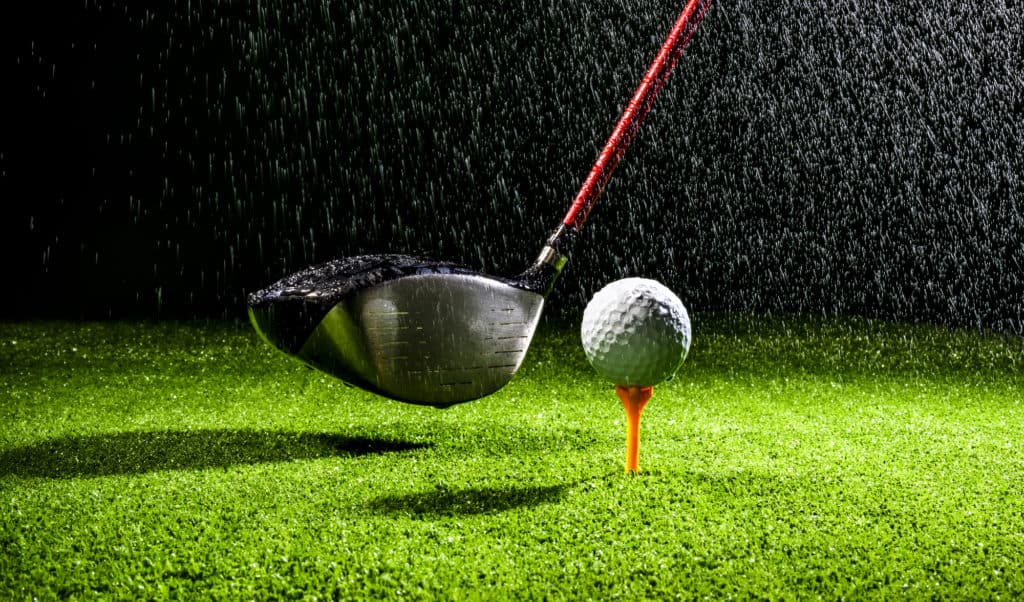 Your golf ball will be affected by the type of weather you are playing in.
Some of these differences are minimal, but it is good to have a general idea of what to expect so that you can adjust accordingly.
In this guide, we will talk about how your golf ball will be affected by rain, temperature, humidity, mud, and wind.
How Does Temperature Affect Golf Ball Distance?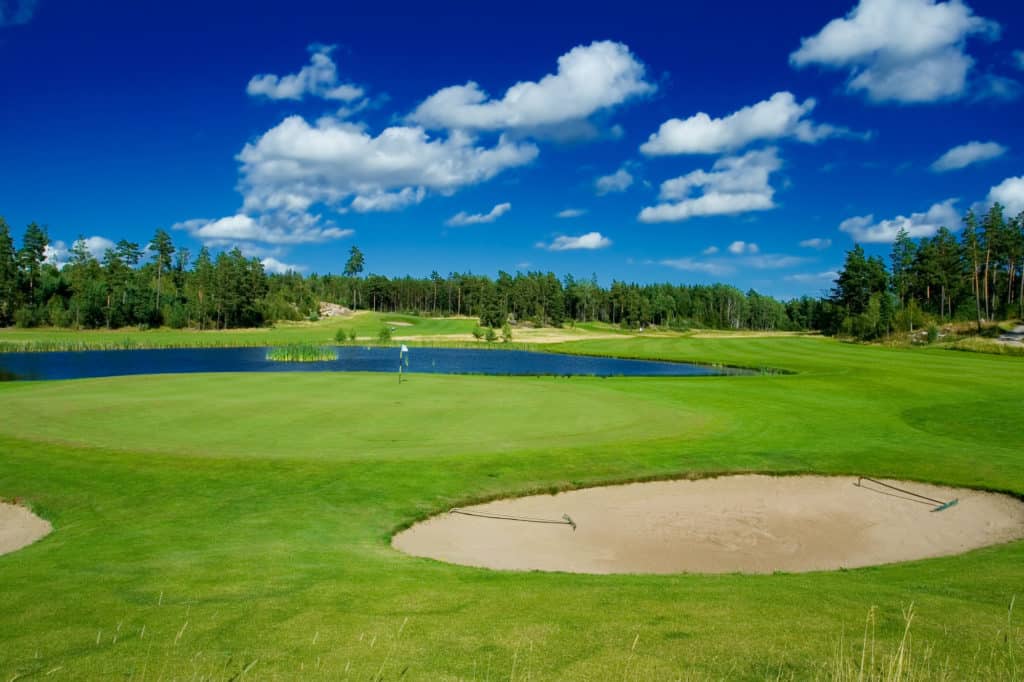 The first aspect we will investigate is temperature.
Most golfers will play when the temperature is between 60 and 90 degrees.
Some people still go out there in the 40-degree weather, and some enjoy a 100-degree day.
The golfers that can tolerate heat will be pleasantly surprised by the increased distance they get on their golf ball.
Yes, as the temperatures warm up, the golf ball flies further.
When you compare a 100-degree day to a 30-degree day, you can see a difference of about 6-7 yards for every one hundred yards.
So if you hit your gap wedge 100 yards on a hot day, on a cold day, you may only hit it about 93 or 94.
Indeed, this difference is not enough to make you want to hang your clubs up, but its something you should know about.
If you are trying to hit over a water hazard and it's cold out, maybe add an extra club.
Temperature is not only going to affect the flight conditions for your golf ball, but it will also affect the ground.
In the cold months, the ground is much harder than it is in the warmer months.
Most of the time, there are frosts and very dry weather that make the ground more compact.
When you hit a ball on a cold fairway, it is more likely to roll longer than a warm fairway.
This same factor applies to greens.
If you hit an iron shot onto a cold, dry green, you will see the ball jump quite a bit higher than it would on a warm, soft green.
So where the air will cut back on your distance in the cold weather, the ground will help you make up for it.
If you want to start working on your scoring abilities, these little details are vital to start considering.
How Does Rain Affect Golf Ball Distance?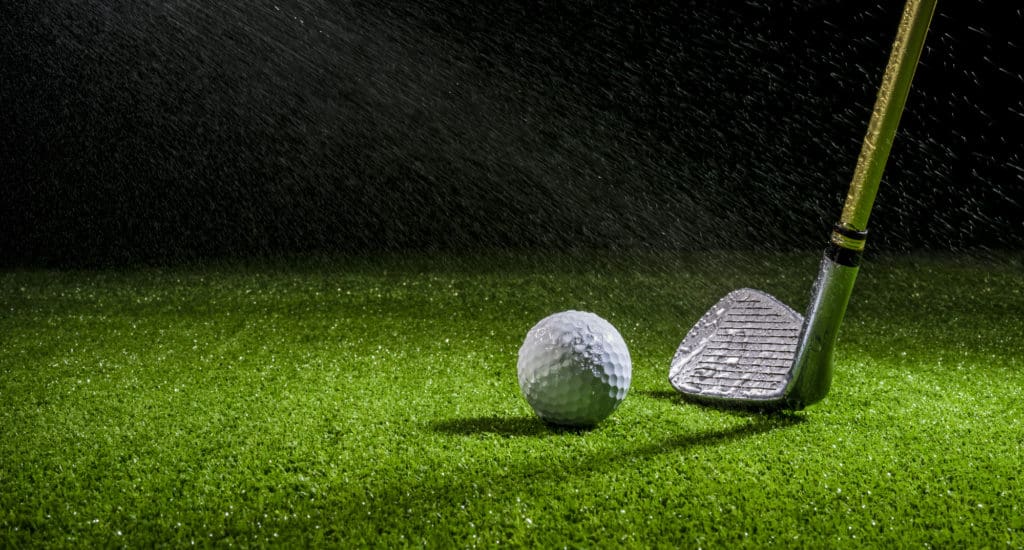 The rain falling from the sky will work against your golf ball.
It is harder for your golf ball to stay in the air and on its path when the rain is working against it.
There is not much that you will be able to do about this, except prepare for the change in distance.
You can expect to lose about five yards of distance (for every 100 yards) when it starts raining.
If you happen to hit your seven iron about 150, it will go closer to 143 or so when it starts raining.
Although this is not a significant decrease, it is worth mentioning.
How Does Rain Affect Swing Impact?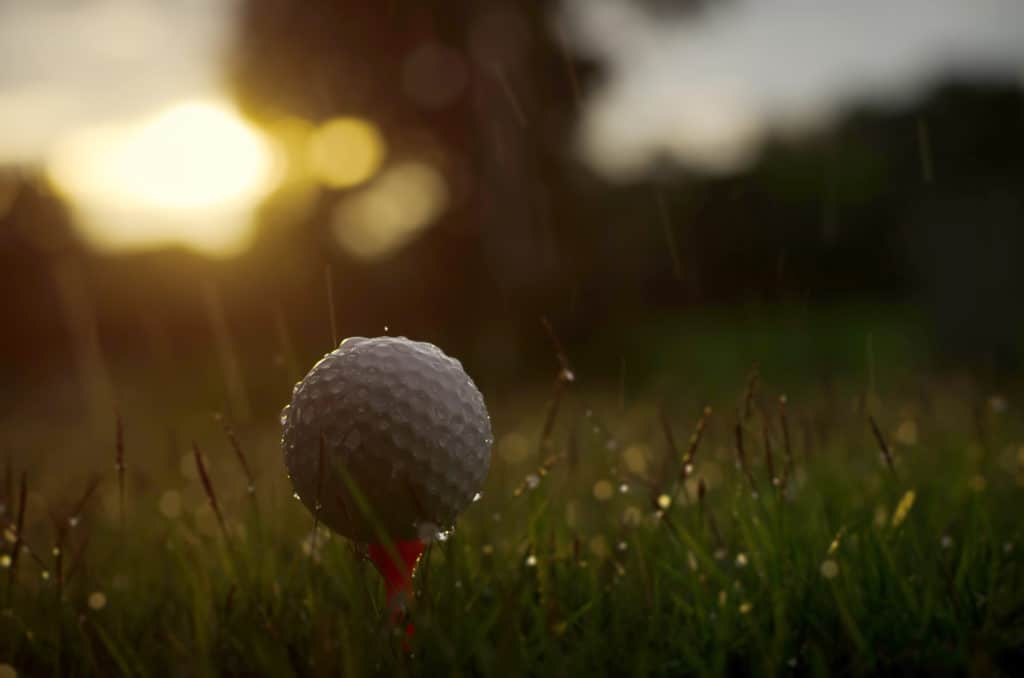 The final way in that rain will affect your golf ball distance is that impact will not be as solid as it was before.
This is not only related to the weather conditions and the golf ball cleanliness but also your grip on the club.
Most players start to feel the club sliding in the rain so they will grip tighter.
The tighter grip is going to be much harder to work with, and you will likely have more frequent mis-hits.
The mis-hits will likely result in a decrease in distance yet again.
When playing golf in the rain, there are plenty of factors to consider, but there are a few things you can do to help.
Tips For Playing Golf In The Rain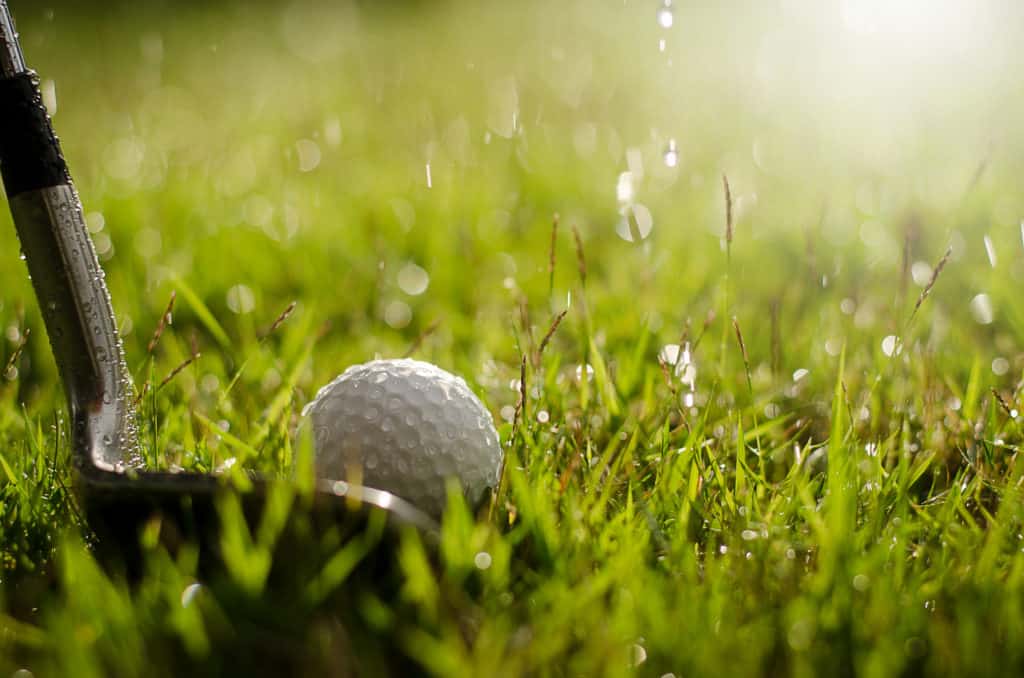 If you happen to get caught in a significant rainstorm, there are a few things you can do to play a bit better.
Whenever possible wipe off your golf ball
Use Rain gloves to help keep the club steady in your hands
Always wipe down your clubface before each hit
Wipe down your clubface again after each hit
Keep your grips as dry as possible by wrapping them in a towel until you swing
Use an umbrella or golf cart to keep your clubs covered as much as possible
Continually dry your hands
How Does Mud Affect Golf Ball Distance?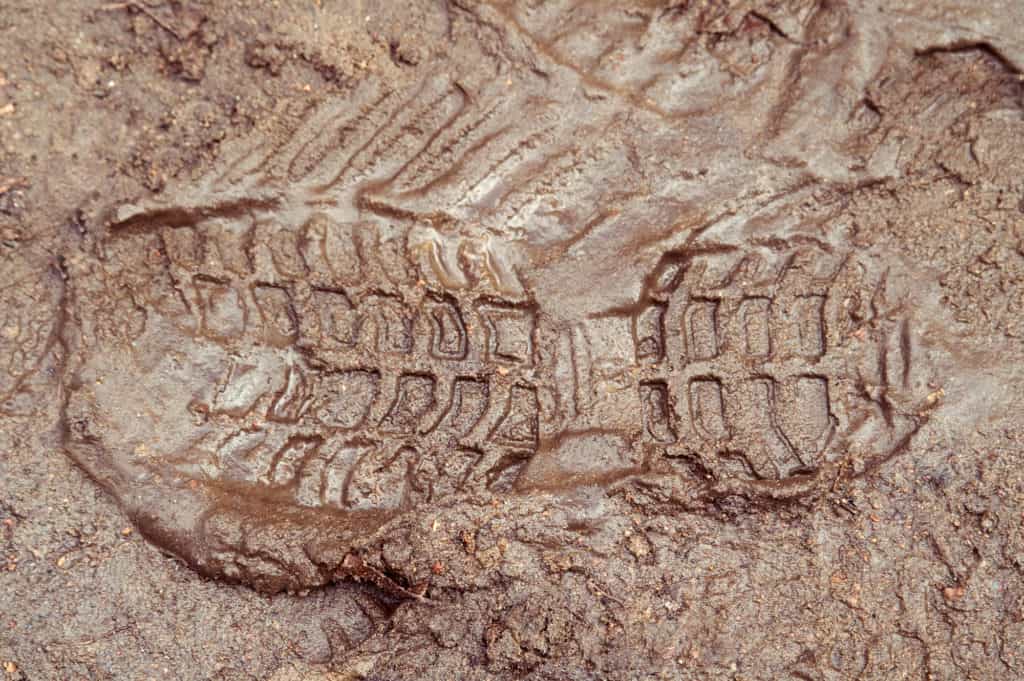 With rain often comes mud and water on your golf club face.
Anytime there is a barrier between the grooves on your clubface and the golf ball, you will experience adverse effects.
For a golf ball to travel correctly, it needs to have the dimples struck with the grooves of the club correctly.
If there is mud clumped on your ball or on your club, this interaction between ball and club will not be as clean.
The result will be a golf ball that wavers from your intended target.
It is impossible to give an exact amount of yardage you will lose when it comes to mud on your golf ball.
The effect on your golf ball will vary depending on how much mud is on the ball and how it is struck.
Overall, we can assure you that when mud is on your golf ball, the results are not going to be great.

Does Wind Impact Golf Ball Distance?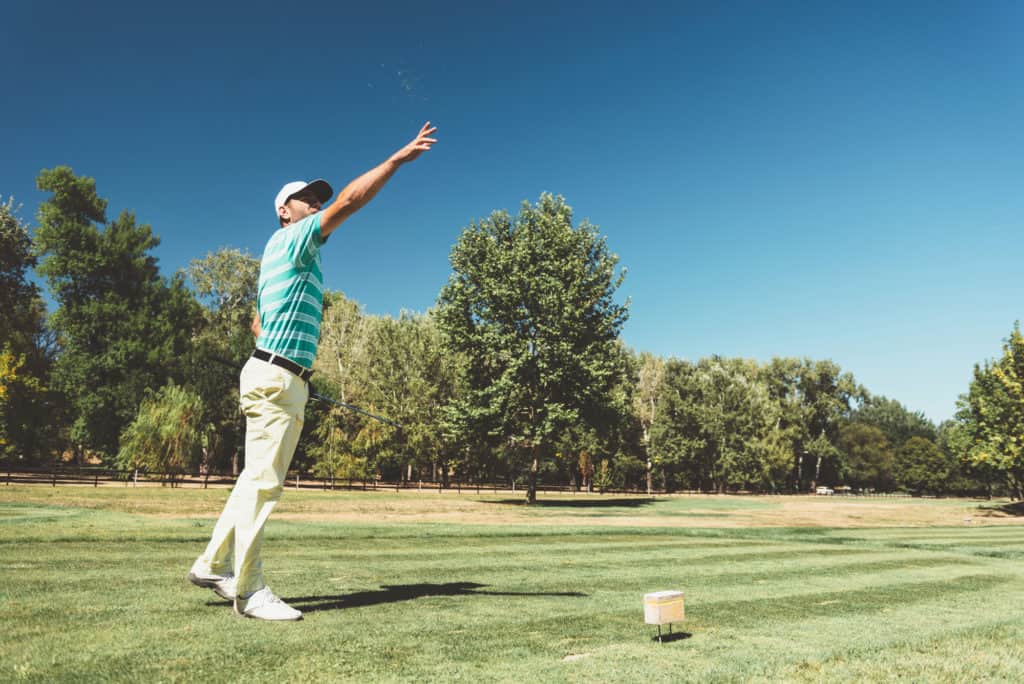 The wind has a powerful impact on golf ball distance.
Sometimes the wind will be your best friend (when you are downwind), and other times wind can be your worst enemy.
If the wind is behind you, it is going to have less of an effect than if the wind is in your face.
When you have a tailwind, the ball will travel a few yards further and then be knocked down from the sky.
On a 180 yard shot with a ten mile per hour wind, you may see an extra ten yards.
Now, on that same 180-yard shot, if the wind is in your face, you will likely lose about 15 yards.
Many people think that because you are going downwind that the ball will fly high for a long time.
Unfortunately, it just doesn't work like this, and wind will always work to knock the ball out of the sky.
There are, however, some tips for playing in the wind that can help you.
Tips For Getting More Distance In The Wind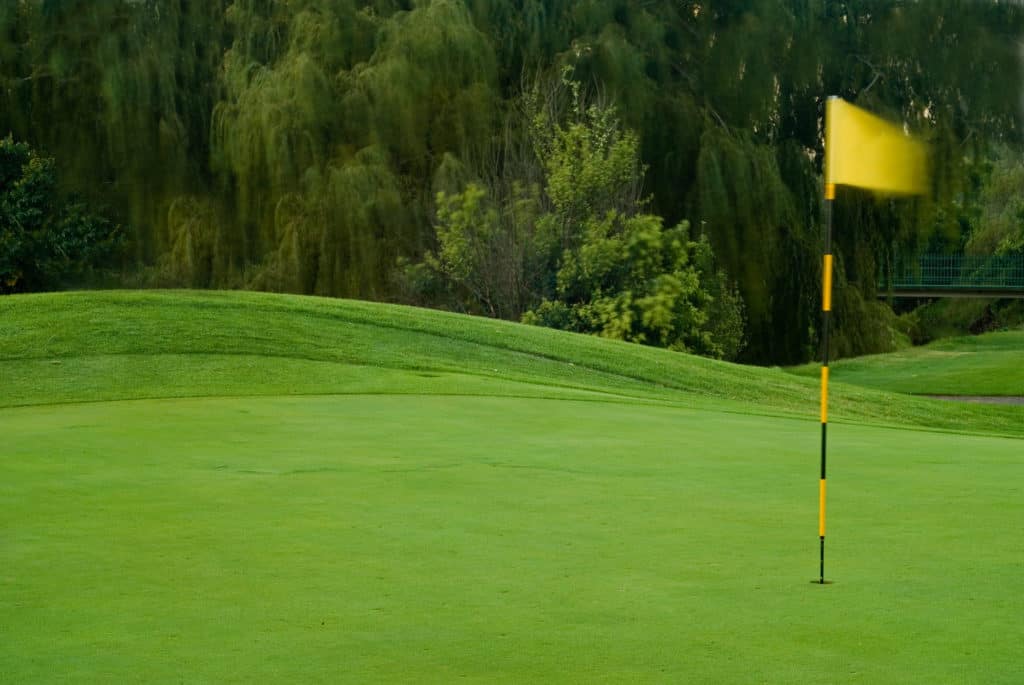 If you are hitting into the wind or the wind is behind you, you should always keep the ball low.
This is the time to take out your five iron and hit a stinger type shot.
You will hear many professional golfers say that they like to keep the ball under the wind.
Mainly the lower you keep your ball, the less wind you expose it to.
When your golf ball is exposed to less wind, you will better be able to predict where it will go.
When you hit with a high launch angle and let the wind take over, you can end up with some terrible results.
Try to remain in control and hit very controlled lower shots on windy days.
Does A Golf Ball Go Further In Humid Weather?
For many years it was believed that humid weather makes a golf ball travel less distance.
This is not true.
Humidity will make the ball go further.
However, the difference in distance will probably only be a matter of a few yards.
If it's 90 degrees and 100 percent humidity, you may have a chance to hit your longest drive ever.
Although this weather is not the most enjoyable to play in, it may be something you want to consider trying.
Humid air is much less dense than cold air.
The golf ball has an easier time cutting through the air and traveling to its destination.
What Is The Difference Between A Cold And Warm Golf Ball?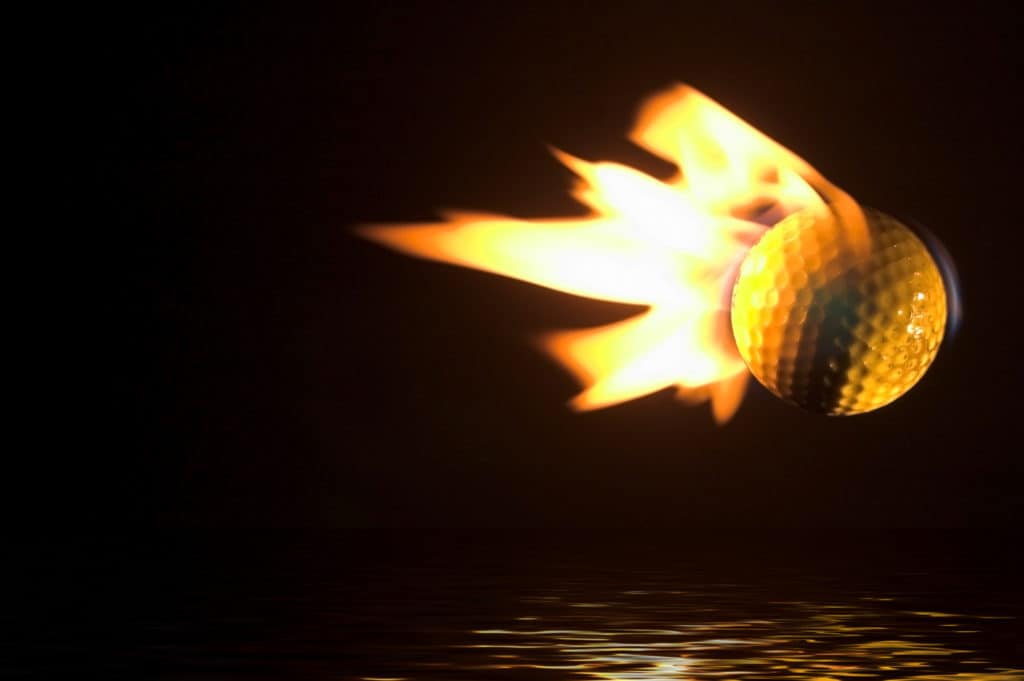 Some fascinating studies have been done to see if your golf ball being warm or cold will affect your scores.
You may not be aware that this is a rule in the golf rule book about warming a golf ball up during play.
You cannot use something like Hot Hands or a cart heater to warm your golf ball up during play.
You have to think about why the USGA would implement a rule like this.
Why would they care if you warm the golf ball up?
Because a warm golf ball goes further!
A warmer golf ball will fly further than a colder golf ball.
You can keep your golf ball in your pocket during play or in your hand, but do not heat it artificially.
It's always a good idea to keep the golf balls that you plan to use for your round at room temperature.
If you keep your golf gear in the garage and it was freezing the night prior, it may take a few holes before your golf ball starts performing how it should.
The difference between the distance a cold golf ball and a warm golf ball travel is about four yards for every one hundred.
What Are The Best Golf Balls For Cold Weather?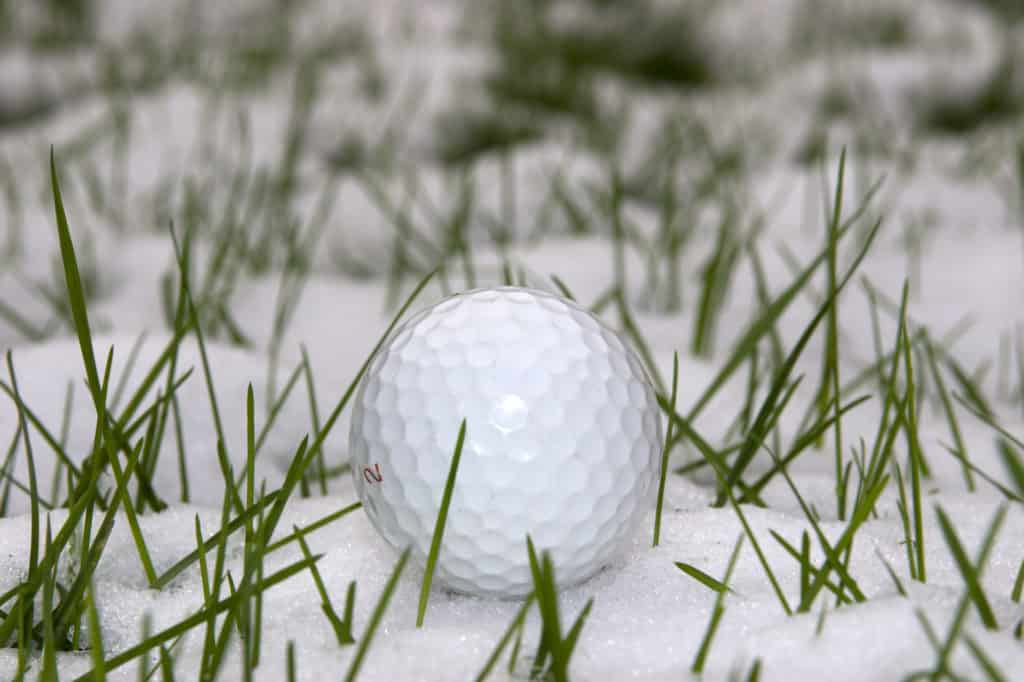 If you find yourself playing golf in less than forty-degree weather, you should be choosing a golf ball that works for those temperatures.
Since the colder weather makes it harder to compress your golf ball, looking for a low compression golf ball is essential.
Low compression golf balls make it easier to get distance even when you are not getting the same swing or ball speed that you usually do.
Choosing a golf ball dimple pattern that is designed for reduced drag is another critical factor.
Top 5 Best Golf Balls For Cold Weather

1. Bridgestone E12 Soft Golf Balls
Bridgestone Golf e12 Soft Golf Balls, Matte Red (One Dozen)
Active Acceleration Mantle: e12 SOFT features the Active Acceleration Mantle which is comprised of a new High Performance Polymer material with added surfactant that creates increased thrust and higher initial ball velocity at impact.
Delta Dimple: The e12 SOFT utilizes Bridgestone's patented Delta Wing Dimple pattern for less drag and smoother airflow when the ball is in flight. The enhanced aerodynamics increase the straight distance properties of e12 SOFT.
Country Of Origin : United States
Package Dimensions : 10" L x 2" W x 6" H
Material Type: Plastic
The compression rating on the e12 soft golf balls Is only 50.
The ultra-low compression helps the golf ball get extra distance even in cold weather.
The Bridgestone e12 is also very soft, so you will get some great feel around the green.
Another benefit of the e12 is that you can get it in many different colors.
Not that we suggest playing in the snow, but if you happen to see some flurries, you will have no trouble finding a colored golf ball.
2. TaylorMade Distance Plus Golf Balls
Cold weather or warm weather, it's hard to complain about the extra distance from a golf ball.
The TaylorMade Distance Plus Golf ball is a low compression ball built for tons of distance.
We love the aerodynamic low drag design that helps this golf ball stay on its path.
3. Srixon Soft Feel Golf Balls
Srixon Soft Feel Golf Balls, White (One Dozen)
Must buy 2 or 4 dozen for special Father's Day promotion
Soft, thin cover - provides more greenside spin and softer feel on all pitches, chips and putts
338 speed dimple pattern - the lower drag coefficient dimple pattern cuts through the wind for more accuracy and consistency on every shot
The Srixon soft feel is an affordable, high performing golf ball.
They have plenty of distance off the tee and lofts of feel around the greens as well.
Srixon utilizes its 338-speed dimple pattern to help reduce drag on those days when you need all the help that you can get.
4. TaylorMade Long and Soft Noodle Golf Ball
The TaylorMade Noodle is a long and soft golf ball that will give you incredible distance off the tee.
It's hard not to be impressed with the pricing on the Noodle golf ball.
The Noodle was a ball created many years ago, and TaylorMade has only modified it slightly through the years.
Regardless of your handicap, the TaylorMade Noodle is a great golf ball to try in cold weather conditions.
5. Titleist Velocity Golf Balls
Sale
Last on our list of the best cold weather golf balls is the Titleist Velocity Golf Ball.
The Velocity ball is all about creating some extra distance off the tee.
When you are dealing with cold weather conditions and expect to lose a bit of distance, its nice to find a golf ball to help.
Titleist is the leader on tour when it comes to golf balls, and you can trust they have done some serious studies into weather conditions and how it affects their golf balls.
Key Takeaways
There are a few essential things to remember when it comes to weather and the effects it will have on your golf ball.
When it is raining, expect to lose distance.
When it is windy, you will lose quite a bit of distance into the wind.
You will only gain a little distance when you are hitting downwind.
When it is hot out, the ball will go further.
When the air is cold, and your golf ball is cold, you can expect to lose a few yards.
Lastly, when it is humid, the air will be less dense and will send your golf ball flying a bit further.
Although we still recommend playing golf in all types of weather conditions, these are useful bits of information to have before you head out for your next round.