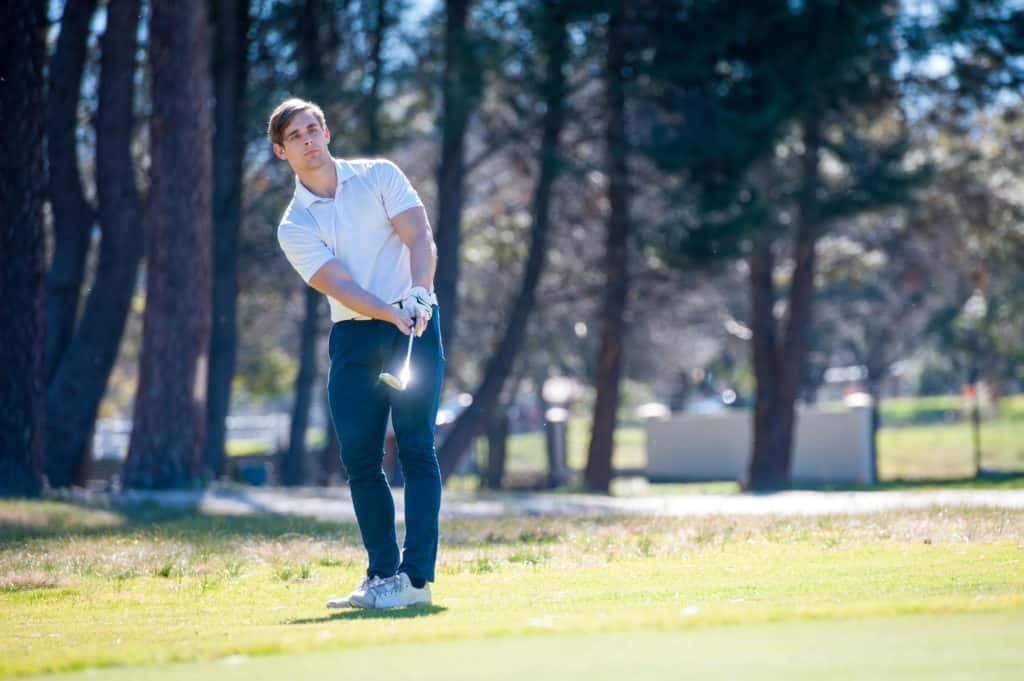 In golf, the terms chip and pitch are often used interchangeably.
Golfers of all handicap levels tend to either say chip or pitch, but they think they mean the same thing.
The reality is chipping and pitching are two different things, and the shots have two different results.
It's essential to understand the differences in these shots so you can perfect your golf game and take it to the next level.
In our guide, we will explain the difference between a chip and a pitch and help you learn how to become better at both.

What's the Difference Between a Chip and a Pitch?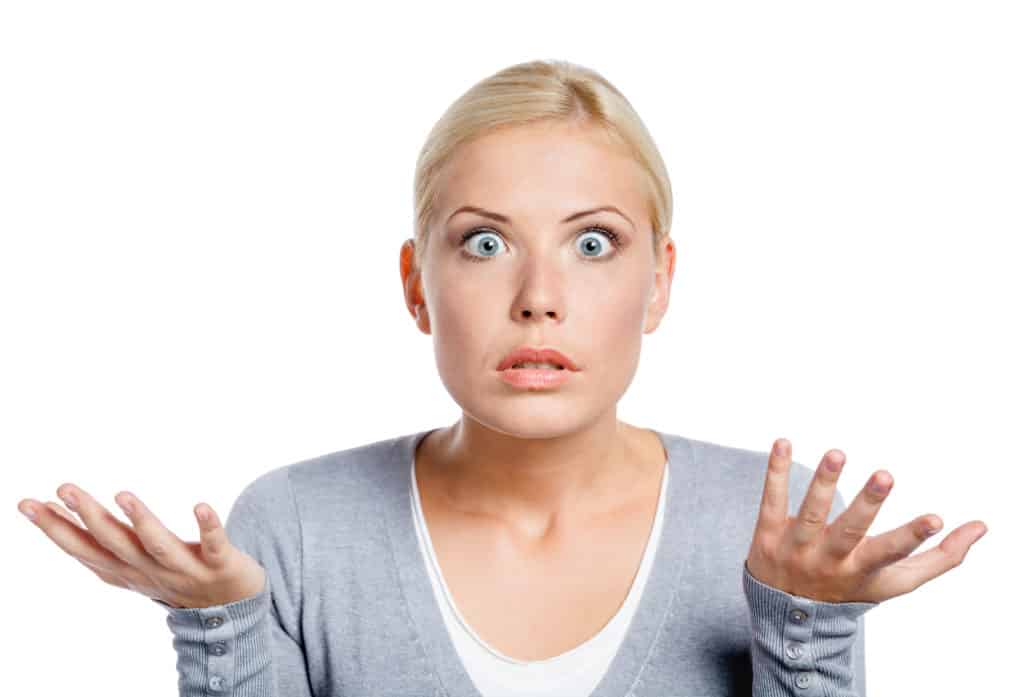 The main difference between a chip and a pitch is how long they stay in the air.
A pitch stays in the air for a long time and then rolls or releases just a few feet.
A chip stays in the air for a short time and then rolls for a long time.
Generally speaking, chip shots have a much lower trajectory than a pitch shot.
Since the trajectory is lower, the ball hits the ground and then keeps rolling because it does not have a lot of spin on it.
The pitch shots tend to have a bit more spin and will stop or release just a few feet.
The clubs with higher lofts are usually better for pitches, and the lower-lofted clubs are better for chipping.
Golfers should be able to pitch and chip with several different golf clubs so they can get used to the feeling and have many solutions for each situation on the course.
What Are the Best Clubs for Chipping?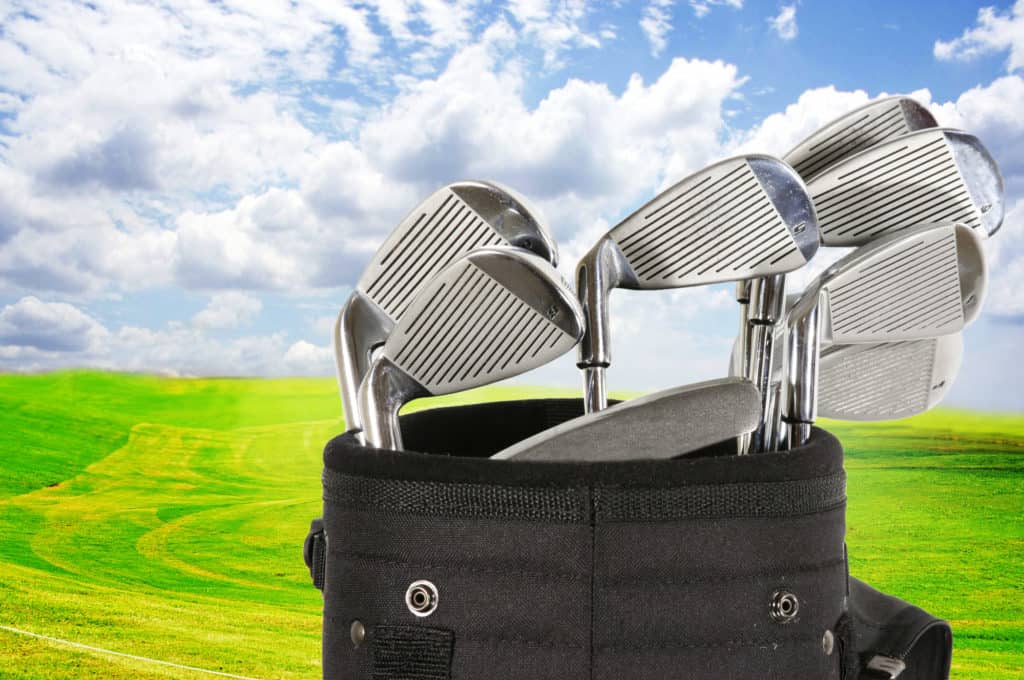 Since the chip shots tend to be the lower bump-and-run-type shots, you will want to use a club with a bit less loft.
Most of the time, people will use their pitching wedge for chipping, but the nine iron and sometimes even an eight iron will work.
There are also clubs called chippers which some people will use to help them with this task.
The chipper almost looks like a cross between a pitching wedge and a putter, and it is used to get the ball in the air for a short time and have it roll the rest of the way.
Since the chip tends to keep the ball lower to the ground, the potential for error in a chip shot seems to be quite a bit lower than that of a pitch.
Beginner golfers should learn how to master the chip shots as they tend to come a bit easier, and they are essential to master.
What Are the Best Clubs for Pitching?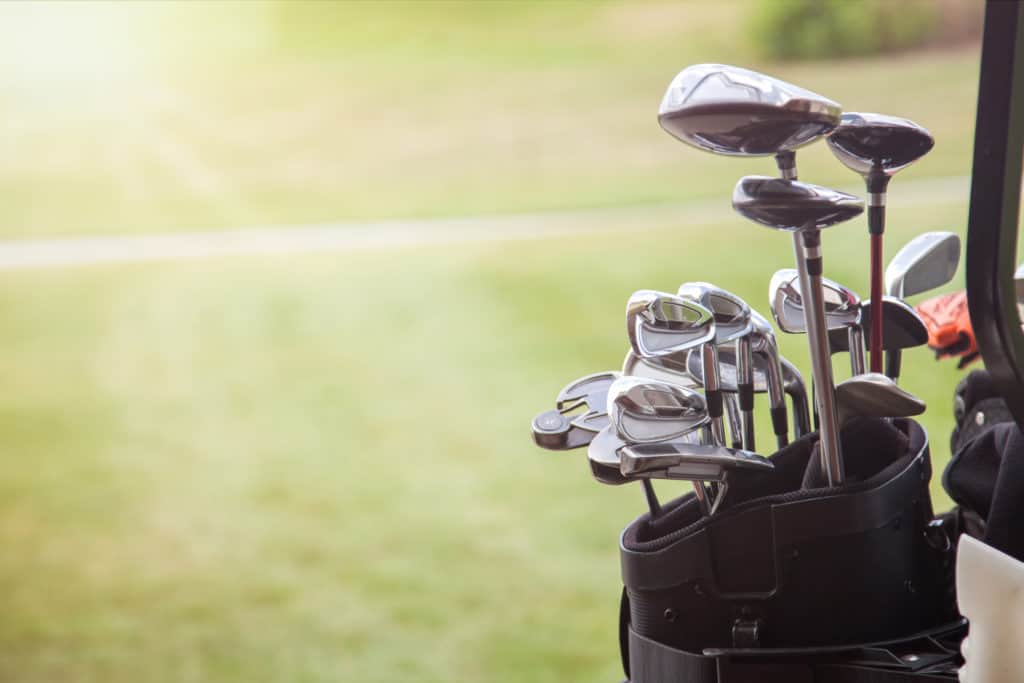 Pitch shots tend to fly in the air for quite some time, and then they will release just a few feet.
The pitch shot requires quite a bit more trajectory, so it is crucial to use some extra loft.
The clubs with more loft also happen to have more spin as well.
Both of these factors are going to help your pitch shots be more accurate.
Most golfers like to use their sand wedge, lob wedge, or gap wedge for pitch shots.
These clubs have the perfect amount of loft and spin to complete the pitch.
Generally speaking, the pitch shot will be a larger swing than the chip shot, and there is a bit more room for error.
These are the shots you will see players hit just a few feet or blade over the back of the green.
When learning to perfect pitch shots, it is crucial to practice distance control.
If you don't have a higher lofted wedge in your bag, you should think about adding one.
If the pitching wedge is the only wedge you keep, you need to consider adding a sand or lob wedge to your game.
Although you will eventually have a preference between a chip and pitch shots, you should have the ability to hit both at times.
How Do I Know if I Need to Chip or Pitch?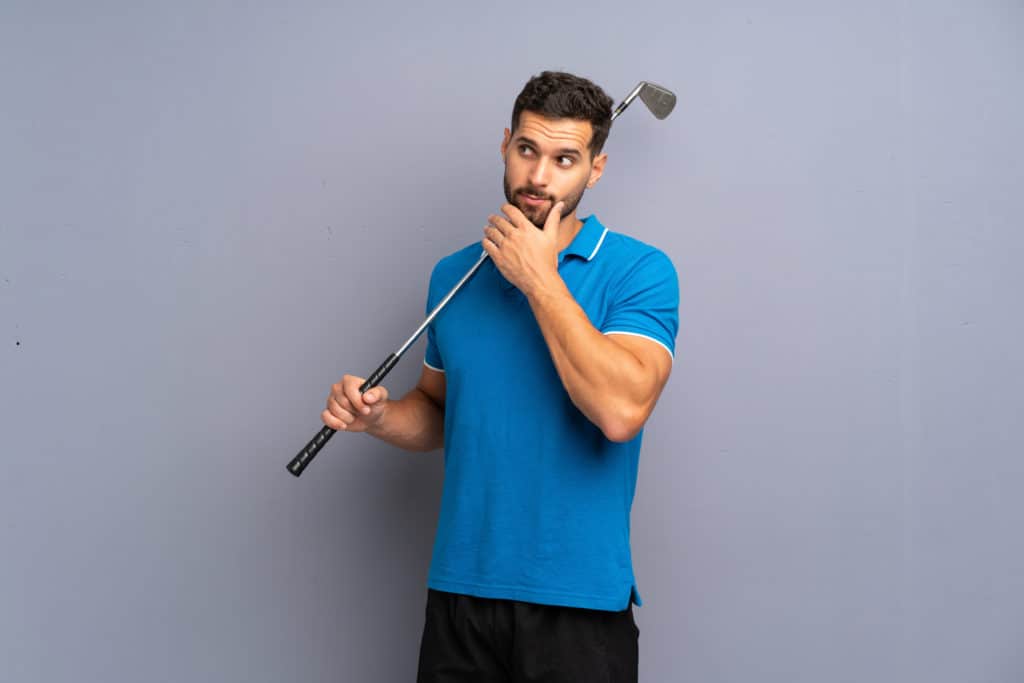 We wish there was a magic answer to this question.
If only golf balls came with directions on them, this game would be so much easier.
Knowing whether to chip or pitch is something you will learn after years of experience and some serious trial and error.
There are a few basic concepts to keep in mind which may help you master when to chip and when to pitch.
1. Distance
Take note of how far you have to the hole.
If you have a very large gap between you and the flag, you may need to pitch to make sure you can fly the ball to the green and have it release.
These types of pitch shots are going to be more like smaller approach shots, but they indeed come up when you miss the green short.
With a shot more than thirty to forty yards, it can be hard to chip as there is too much uncertainty as to how the ball will roll.
You will need to make sure you have a flat surface between yourself and the pin.
2. The Layout
The layout is what your shot looks like.
Are you going over a bunker?
Is there a small water hazard between you and the green?
Is the approach to the green completely flat and open?
Is the green a two-tiered green?
These are all things you must think about and consider when looking at your golf shot.
If you have an open line between you and the hole, this is when you will want to use a chip.
The chip will generally be an easier shot to hit, and there will be more room for error.
However, if you have a bunker or anything in front of you, then you will need to pitch the ball.
The extra loft from the pitch shot will carry you over the trouble and onto the green.
3. The Lie
We have talked about how far you are from the hole and what is between you and the hole, but now you must analyze your lie.
How is the ball sitting?
Is it buried in the rough?
Is it sitting correctly on the fairway?
The lie of the ball is vital when it comes to choosing between a pitch or a chip.
Most of the time, unless you are chipping very close to the green, you will need a great lie.
Since the chip shot uses a lower lofted club, it tends to come out a little too hot from a poor lie.
This will mean the ball does not get enough loft, and it just takes off across the green.
Better players who know how to plan for this will be fine, but it is not ideal.
If your ball is in the rough, you need to choose a club that has more loft and pitch it.
The pitching of the ball will also help you to get at least a little bit of spin.
The spin will stop the ball from rolling too far past the pin.
Keep in mind that, when you are pitching from a lie where the ball was stuck in the rough, you are going to need to leave room for a few extra yards of roll.
The interaction between the clubface and the ball is not going to be as clean as it usually is.
The grass will get in between the grooves and the dimples, and there won't be as much spin.
This can be hard to prepare for, but it is something you must be aware of when pitching the ball.
4. Your Strengths
Even after considering the lie, the layout, and the distance, you also need to consider your strengths.
If you are not great at chipping or you struggle with pitching, keep this is in mind when you decide which shot to hit.
Ultimately, you are going to want to get good at both, but that takes time, practice, and patience.
If you don't feel comfortable hitting a shot, don't do it.
The shots where golfers lack confidence are going to be much less effective.
What Are the Best Ways to Practice Chipping and Pitching?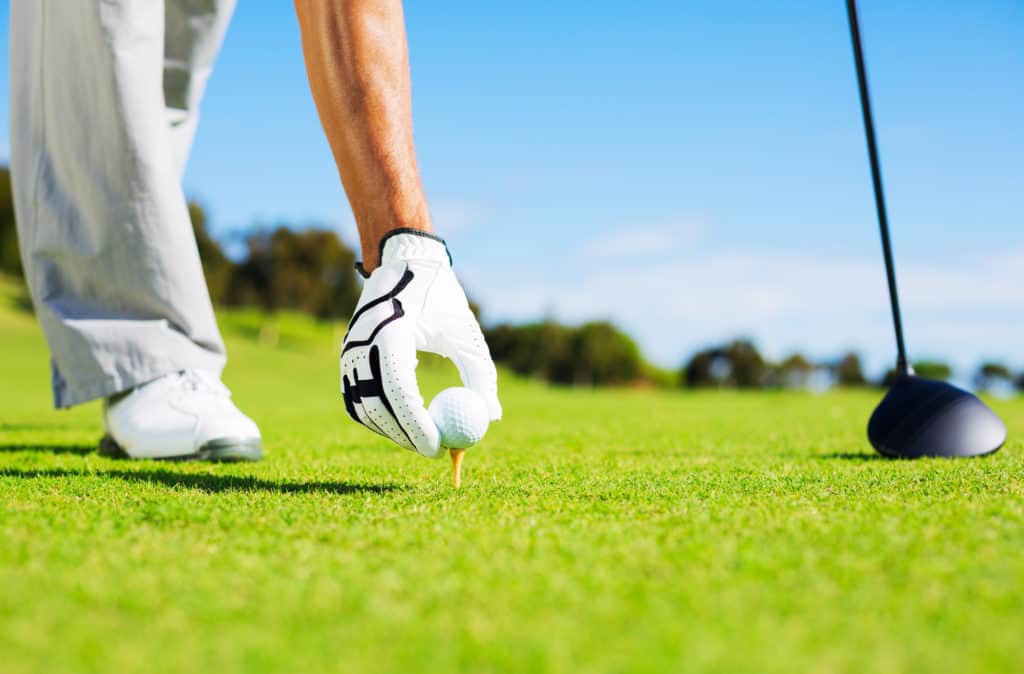 The only way to get great at chipping and pitching is to practice.
Since there is so much feel involved in this area of the game, you will have to put some time into working on things.
Believe it or not, it can be easier to hit a full swing with a driver than a twenty-five-yard pitch shot.
There are some great ways to practice this area of your game, and it is essential to do so frequently.
One of the best ways to start is to grab all of your wedges and head to a chipping green or driving range.
Pick a target about twenty yards away.
Then, take each of your clubs and hit one shot about twenty yards.
You will have to make adjustments in your swing and in your technique to get this to work.
It is not beneficial to take a sand wedge and hit thirty shots in a row.
This situation will never present itself on a golf course, so there is no sense in practicing it.
By constantly switching the club you work with, you can start to learn distance control and feel.
Another great thing about chipping and pitching practice is that you don't need a lot of room to do it.
In fact, you can get some foam golf balls and practice this in your living room.
You don't need an extensive motion to get your pitching and chipping in check.
Even if you have a small outdoor area, you can get a little mat and a chipping net to try and improve your short game.
Make sure that, in addition to practicing distance control, you work on aim and alignment as well.
When you hit a chip or a pitch, you have to pick a specific spot to land the ball each time.
When you start to understand how much roll you get when you take different sized swings, you can plan out these spots and get much better results.
Conclusion
Chipping and pitching are both vital parts of the game of golf.
If your short game is lacking, then you are going to have a very hard time scoring.
Your chipping and pitching can be what turns a hole from a par into a double bogey.
Golfers are going to miss greens from time to time.
If you can chip or pitch your ball on the green and one putt, you can save par.
If you get stuck in the rough or stub a chip because you are not confident in this area of your game, it will have a considerable impact on your score.
Take the time to learn when to hit a pitch and when to hit a chip, and practice these shots regularly.